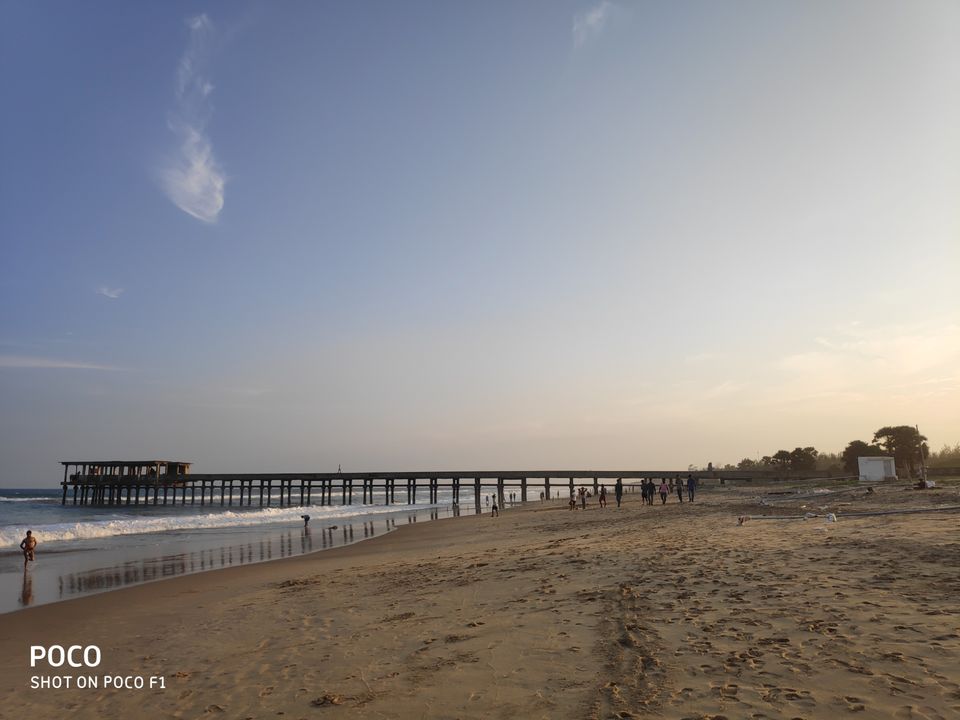 Addharipeta beach bridge is one of the best attractions near to kakinada samart city. There are more beautiful places located in and around kakinada smart city. Its is located 50kms far from kakinada beach, this beach has a speciality that you can go by walk on the bridge upto 400mtrs. The bridge is headed in to the sea nearly for 500mtrs.
Easier way to reach addharipeta is from the straight road from kakinada beach. It takes 1 (one) hour from kakinada smart city and 15min from Tuni. Travelling through the beach road will remain best in your memories.
A best place to hangout with friends and family, mostly it was the best place for photoshoot. Waves touching the pillars beneath the bridge. You will fall in love with those lovely views around the beach. Sun set is the most attractive in evening times.
Here are some pics shot by me at Addharipeta Beach Bridge.