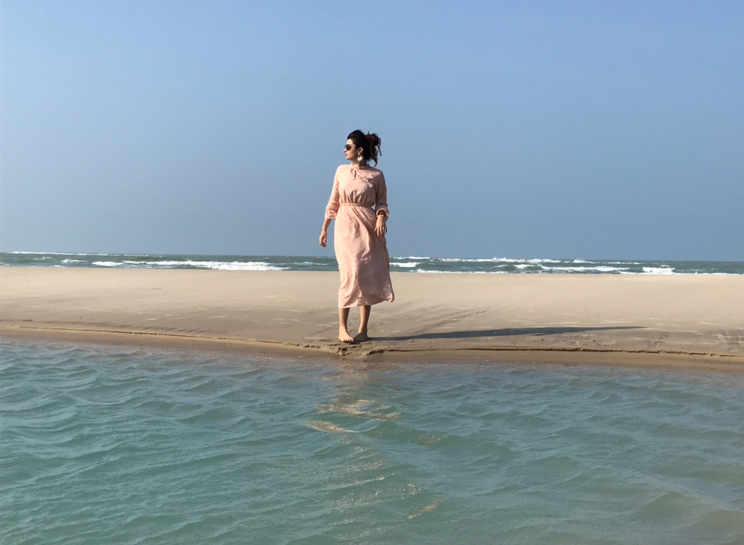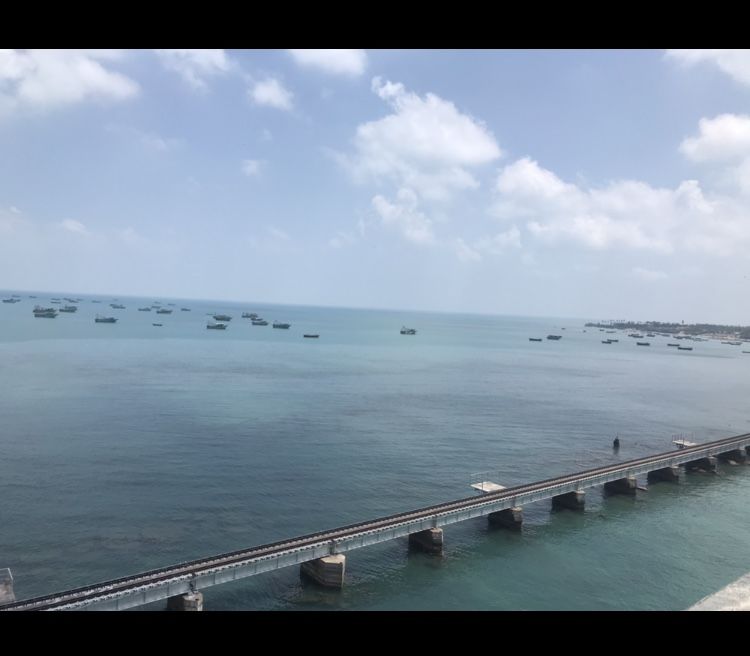 This city is one of the famous Char dhams of India which are the most prominent places for Hindus. Along with temples, other wonderful tourist destination to visit includes Ariyamam Beach, Hanuman temple, A. P. J. Abdul Kalam house which is now turned to museum and Sea World aquarium.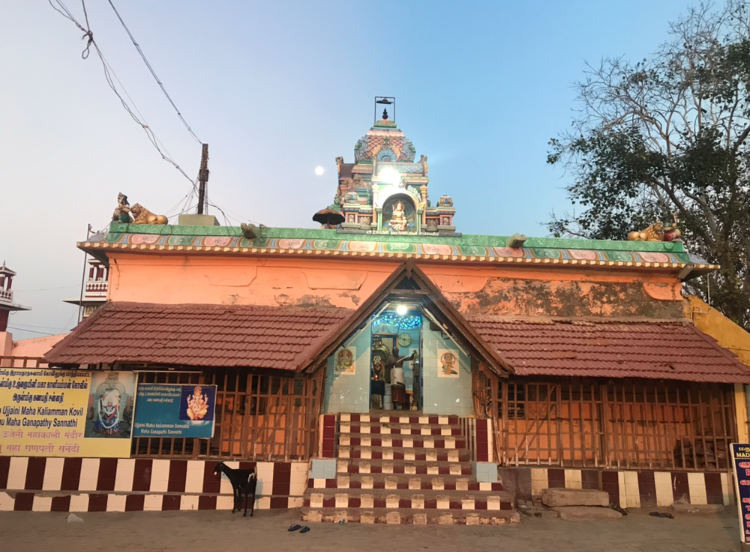 How to reach Rameshwaram?
There are 2 ways to reach Rameshwaram and both are equally breathtaking. One is by train through Pamban bridge. Rameshwaram Railway Station is well-connected with many major cities of India. Second is by the road on the Pamban bridge. Madurai Airport is approximately 200 kilometres away from the Rameshwaram city. But according to me, the best way to travel is via the road while enjoying a refreshing drive. You get chance to drive on glorious pamban bridge over the sea.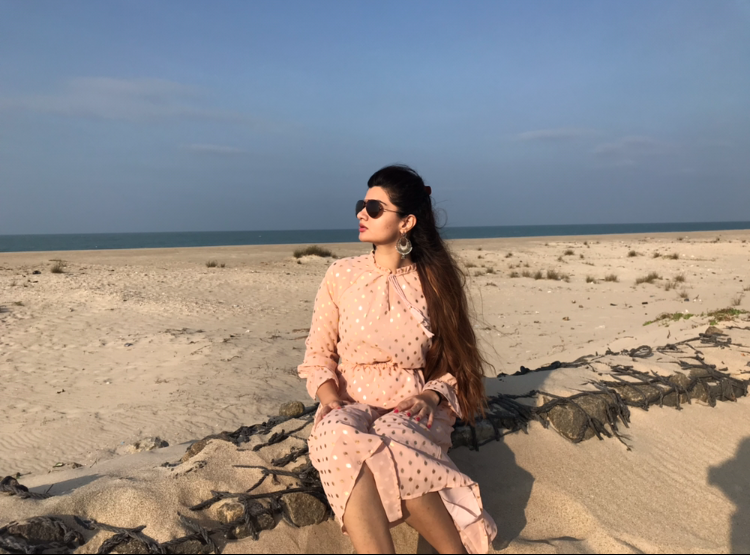 On our 13-day road trip which started from Coachin, we decided to add this beautiful island also in our itinerary. After our Madurai stop, we started towards Rameshwaram. Road conditions were pretty good and well known for its scenic beauty.
I never experienced the road trip better than this before. We stopped at our first destination of Rameshwaram; the famous "Pamban Bridge".
Pamban bridge have been situated on top of a water body which connects Rameswaram to mainland India. Probably India's first sea bridge and was the longest sea bridge in India until the opening of the Bandra-Worli Sea Link in 2010. You can take a ride on this bridge as the view from here is just breath taking. You will be able to see how vast the ocean is and be left in wonder.
A long drive on this track ensures a scenic experience. It was an amazing experience while crossing the Pamban bridge. But I think, some regulation should be required for clicking the pictures on the bridge as travellers park their vehicles on the bridge itself that leads to heavy traffic.
After this exotic journey, we reached Rameshwaram city around 1 pm in the afternoon. We got a hotel just near the Agni Teertham.
In the evening, We walked to the Agni teertham and sat there for some time.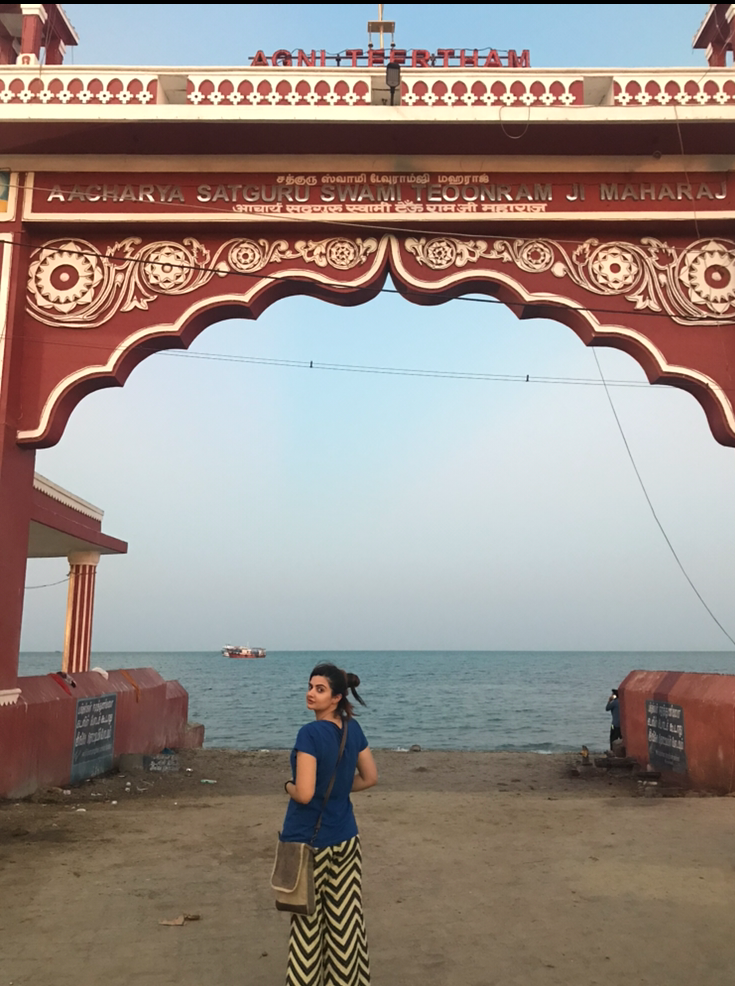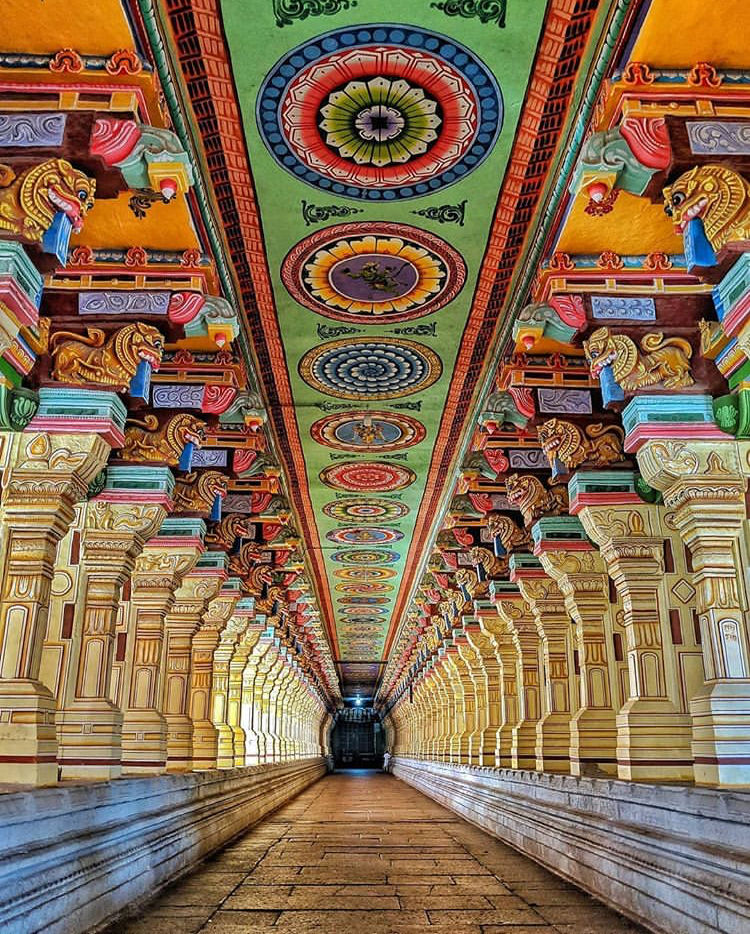 Shopping in Rameshwaram
The temples of Rameshwaram have a shopping area with a little shops around that sell local region items. Rameshwaram is well known for its silk saris. Rameshwaram is also known for khadi fabrics and items made from it.
Next moring, at 7 am, we started towards ghost city "Dhanushkodi". We reached within half an hour time. If you are a beach lover, then you cannot afford to miss this place.
Dhanushkodi Beach
It is an offbeat destination for the travelers. The sea looked serene blue. I had the pleasure of spending time there. A place that was almost fully destroyed by a cyclone in 1964 now has a minimal population, this village is unspoilt in many ways and its natural beauty is spectacular. The Ghost town is now a popular attraction amongst tourists from around the world. Read more on this dhanuskodi beach is known as ghost town.