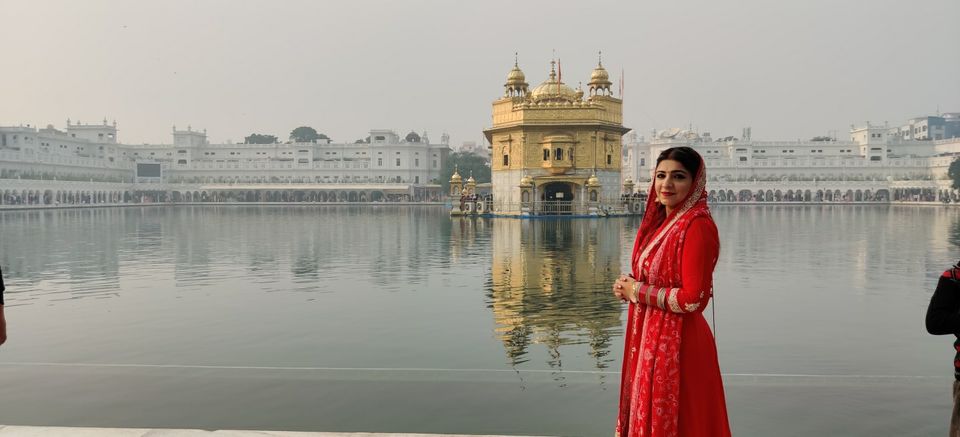 After having lip smacking breakfast- Amritsari kulcha, we headed towards Golden temple to seek the blessings on our special day.
Had a friendly encounter with a foreigner who couldn't resist and asked about the indian clothes I was wearing. She insisted for photo together.
Spent entire afternoon at Golden temple.
At 5:00pm,we visited Jallianwala Bagh. It was under construction so we had a quick visit.
We spent entire evening on the street. It was so lively, full of people, various food stalls and shopping complexes.
I bought lot of clothes and souvenirs. Amritsar is famous for woollen clothes. So don't miss its whole sale market which is very affordable.
You will find some beautiful statues at round about which are perfect for your selfies.
At night, we again visited Golden temple.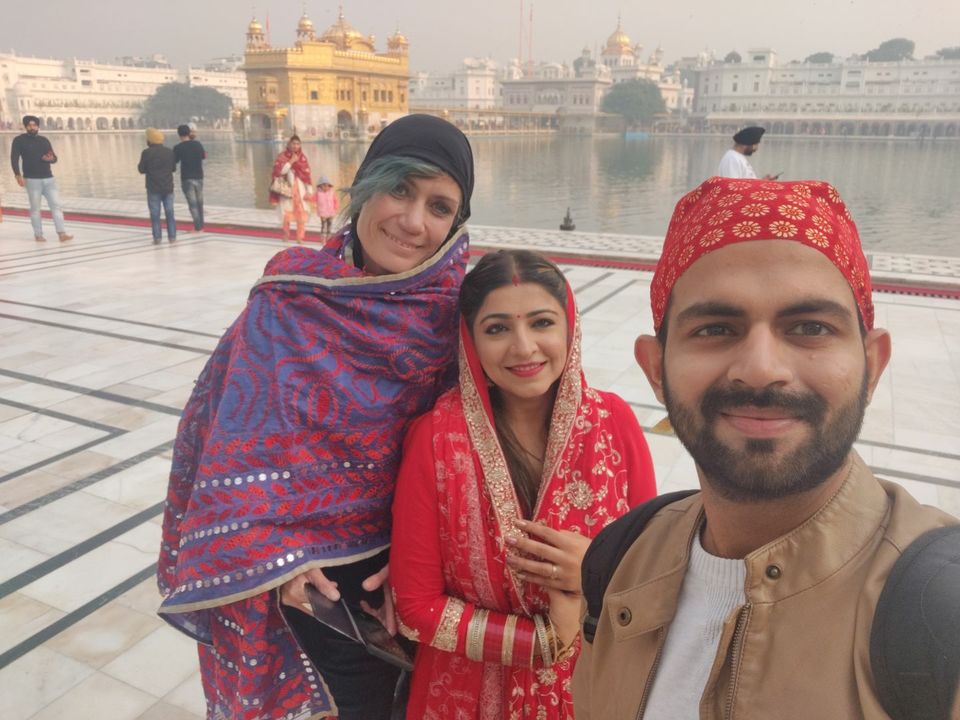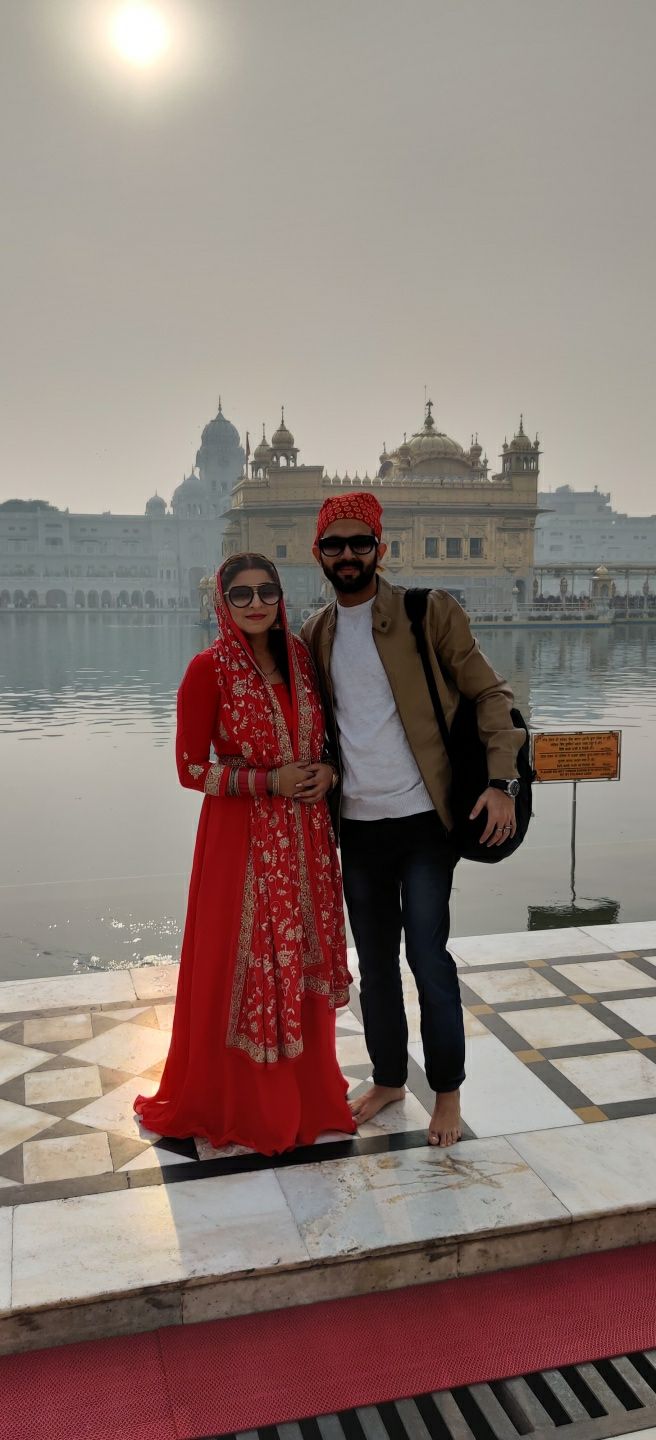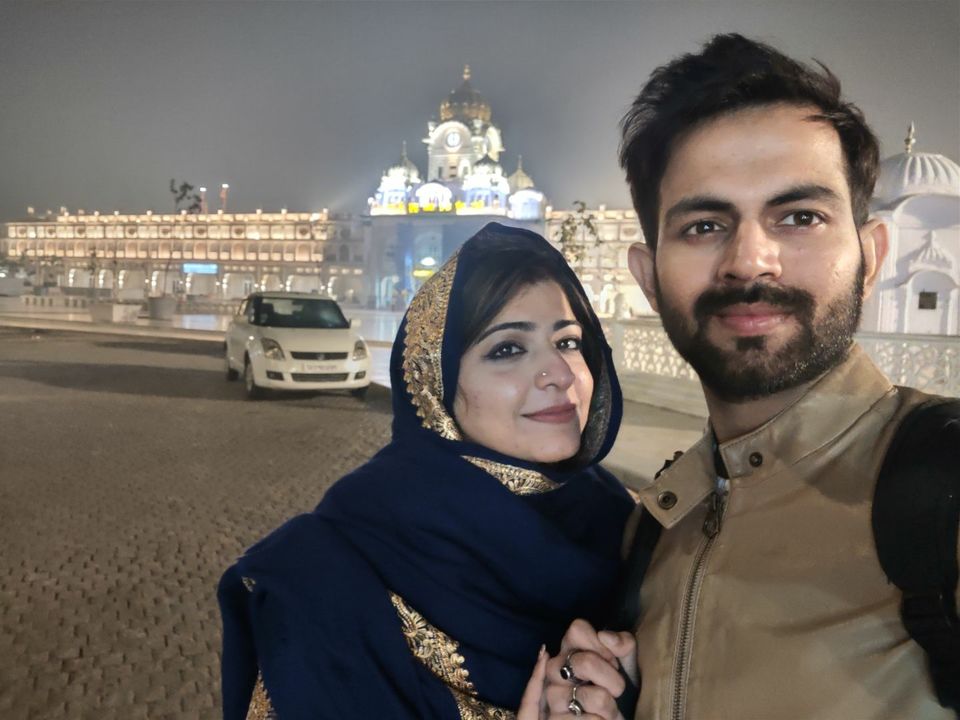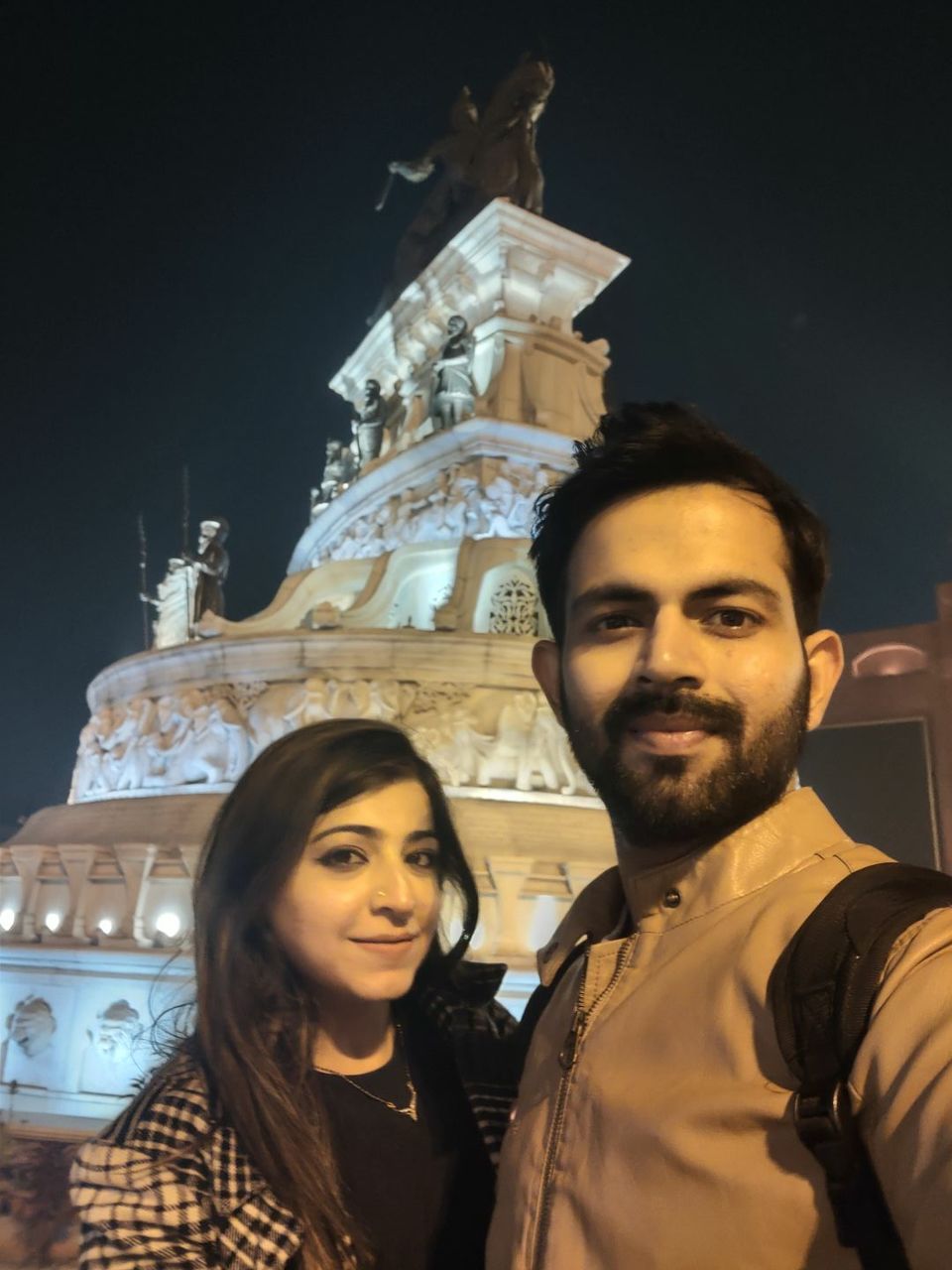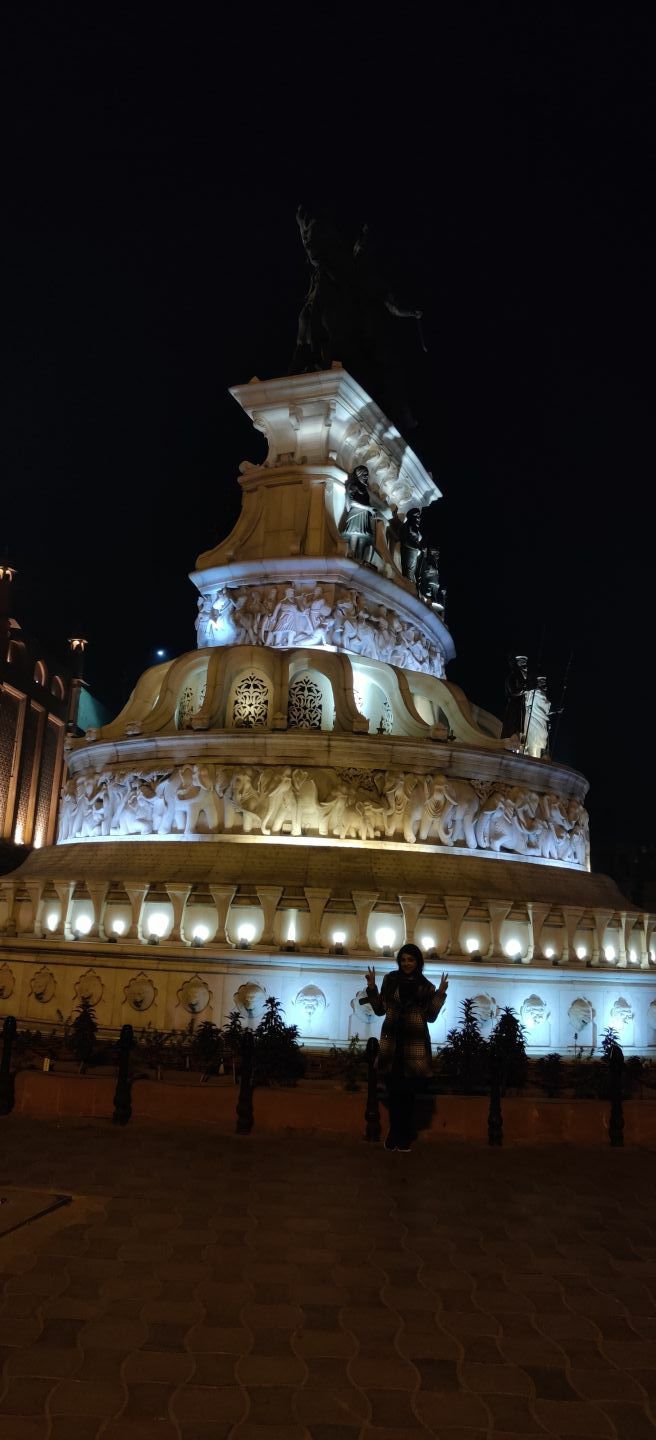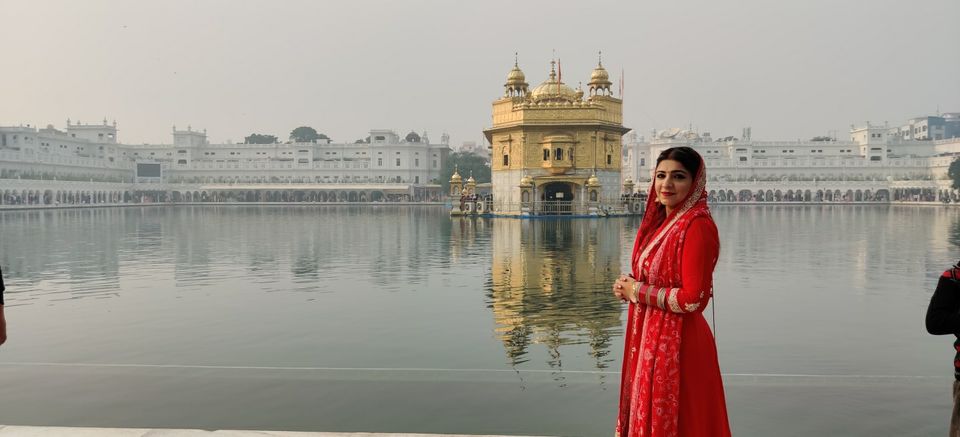 In the morning after having lip smacking Amritsari street foof, we explored the markets.
There are some beautiful statues showing cultural of Punjab, traditional dance Bhangra & Gidda. In evening, we took a train to return. Its 5 hours journey back to Delhi in Shatabdi. The ticket cost around 1100INR. Two meals were served(Lunch/Dinner & Tea with snacks)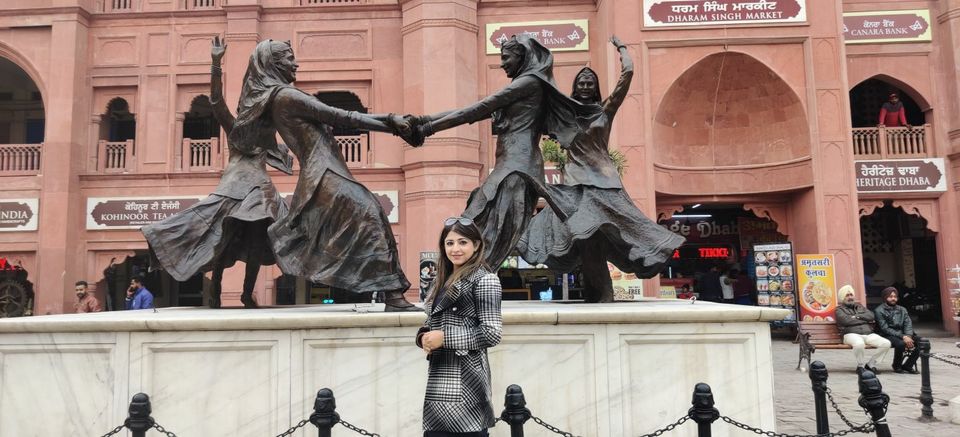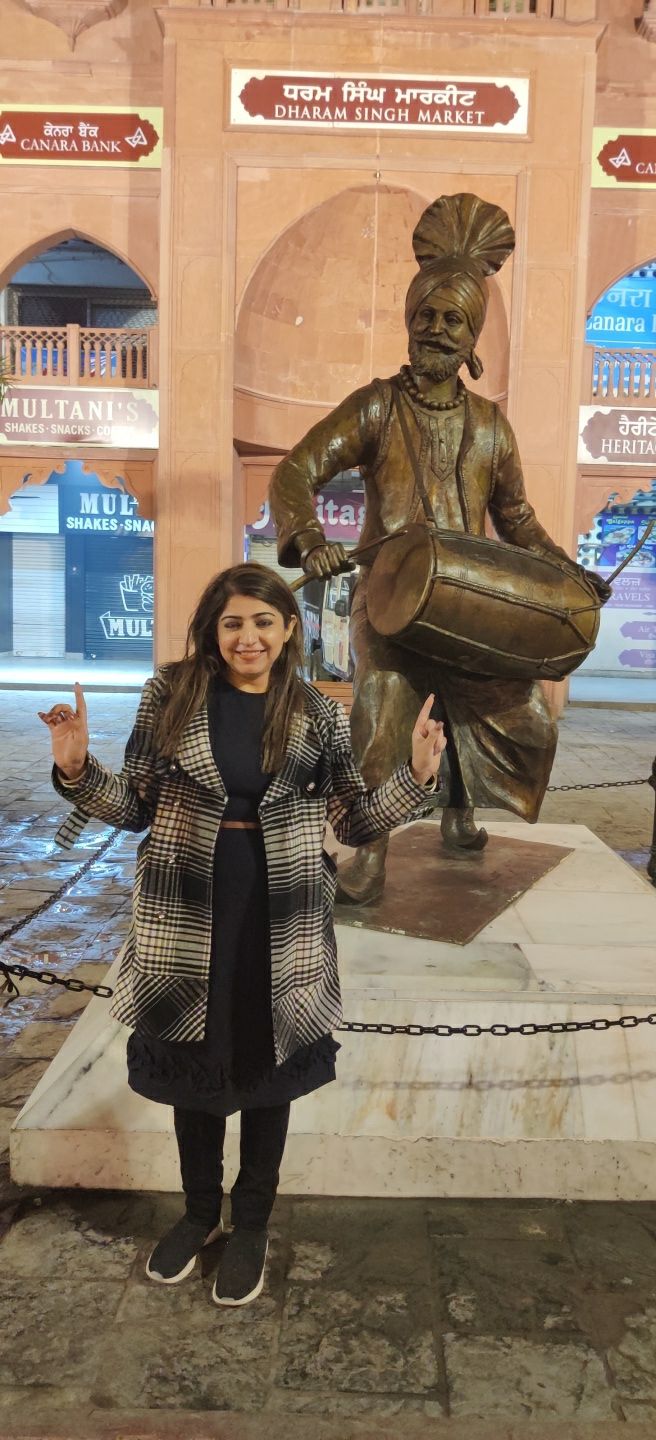 Took train from Delhi to Amritsar in evening. Express way to reach Amritsar with all comfort. Reached there at night. Lovely and alive alley like London. After checkin at nearby hotel, we went out for a walk. It was very beautiful to see lights glowing in every corney of the street and alley leading to Golden temple. The night view of Golden temple is magical