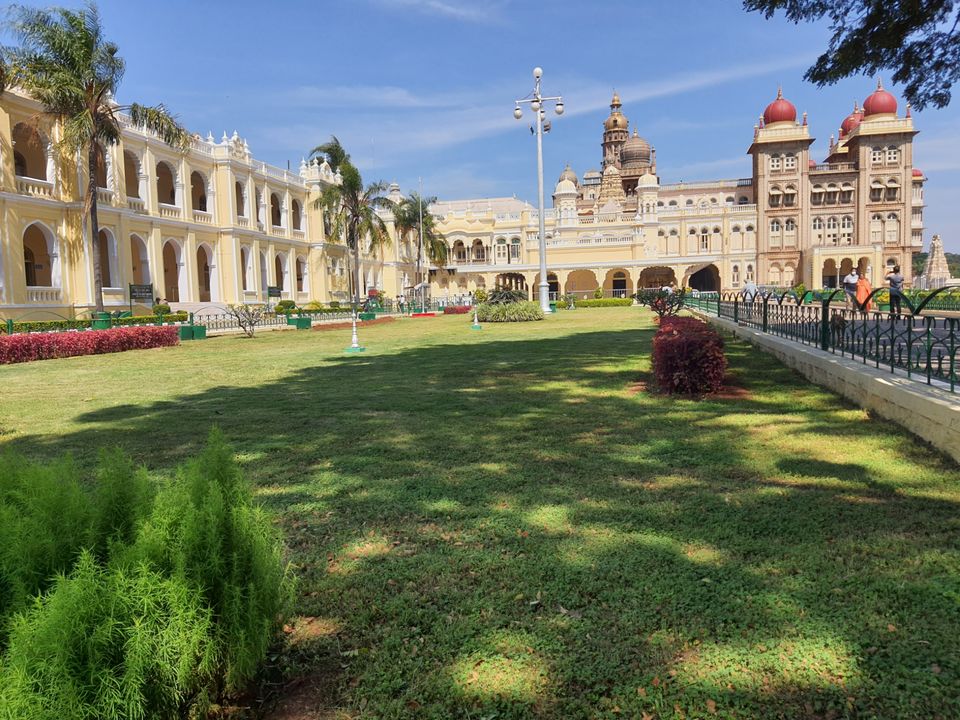 The Mysore Palace is a historical palace and the royal residence at Mysore in the Indian State of Karnataka. It is the official residence of the Wadiyar dynasty and the seat of the Kingdom of Mysore. The palace is in the centre of Mysore, and faces the Chamundi Hills eastward.
.........................................................
Opening time 10am - 5pm.
Only on Sunday and Govt holidays the lightings will be on.
To visit Mysore palace we need to buy a ticket of Rs.70 per person. As of now the Corona issues the other state peoples are must to take covid19 test in the test centre inside the palace.
After that we need to keep our slippers and shoes in the foot stand.
Then now we all entering into the great palace..
In the entrance ticket checking will be done..
In every place there will be a high protection of Karnataka police..
The walls , structures, Durbar hall ,Rajas seat's, staircase , front view ,side view and inner view and the wall paintings are mesmerizing to see..
We looked around the palace within 2 hours.
#mysore #mysorepalace #wadaiyarpalace #karanataka #covid19 #architecture #Raja #muslim #hindu #relation #incredibleindia #shotonnote10lite #samsungindia #mobilephotography