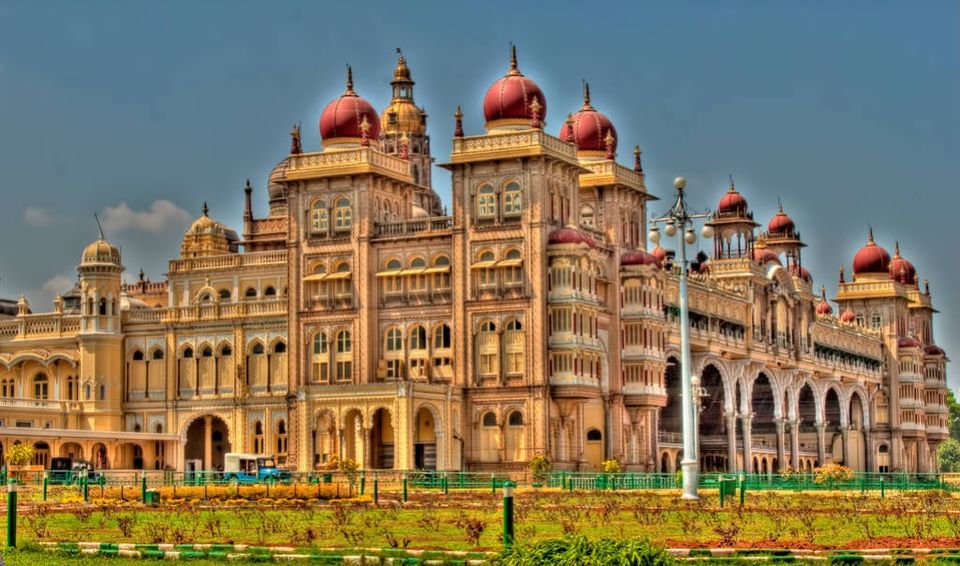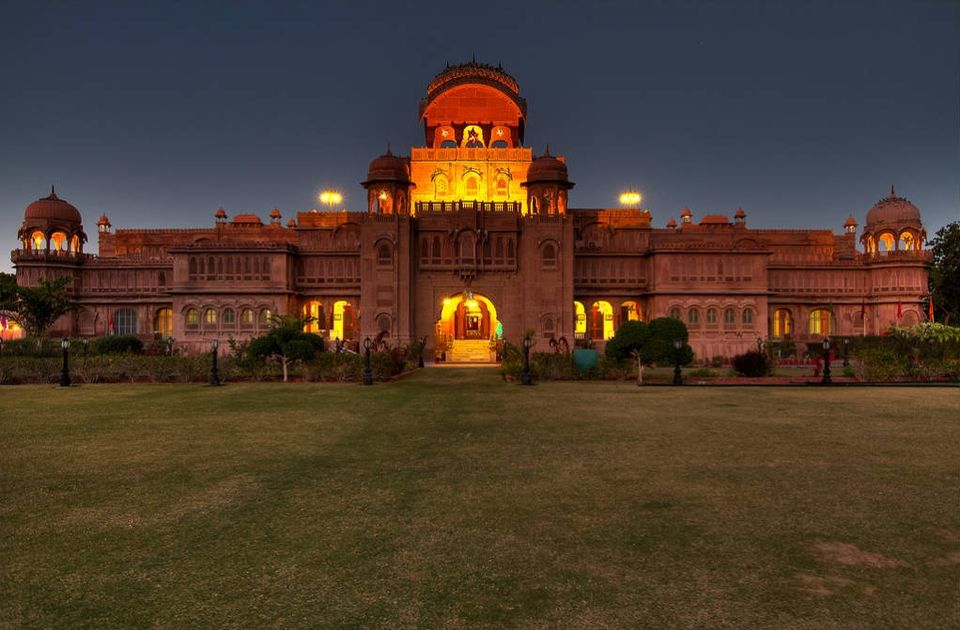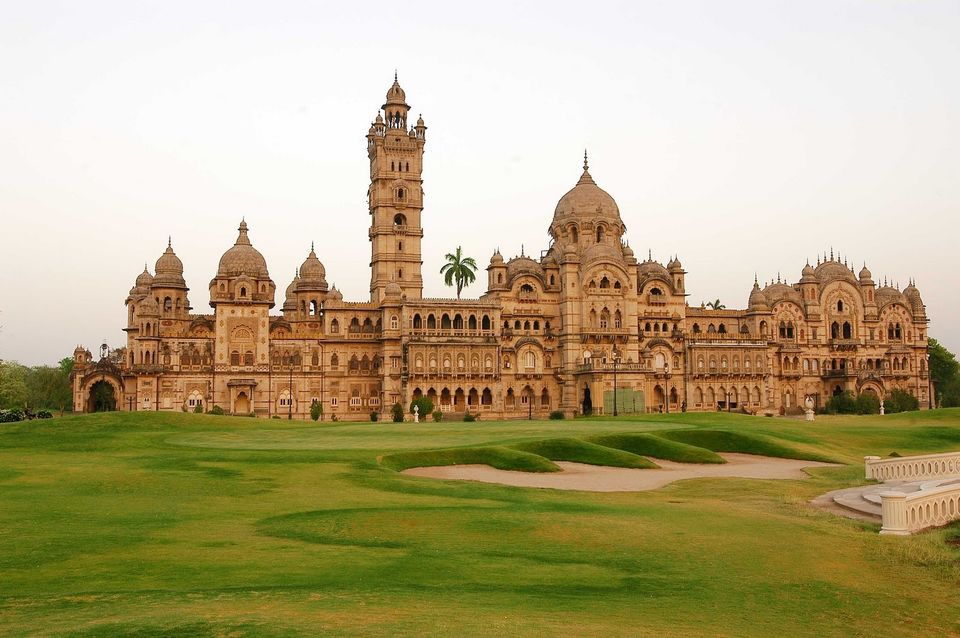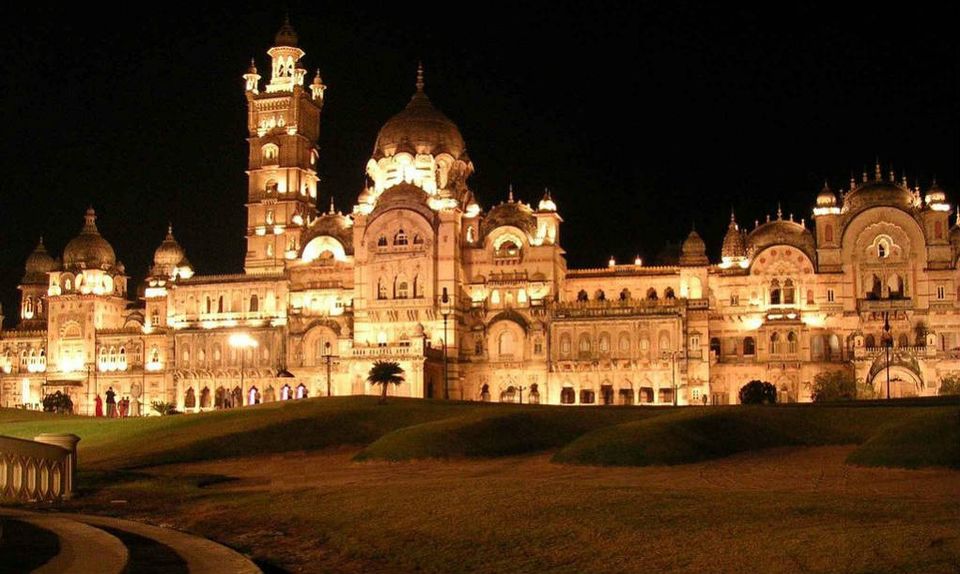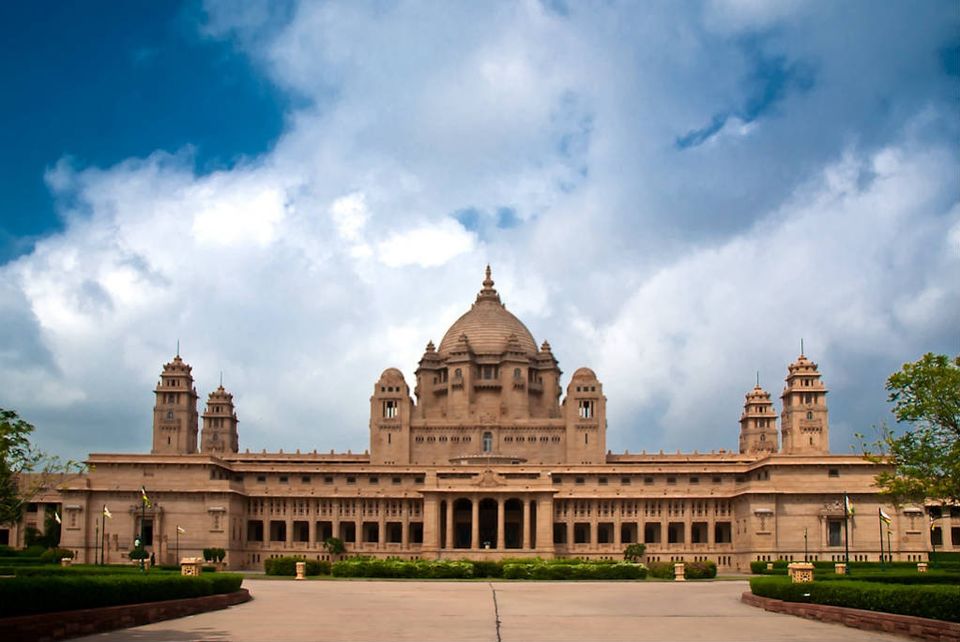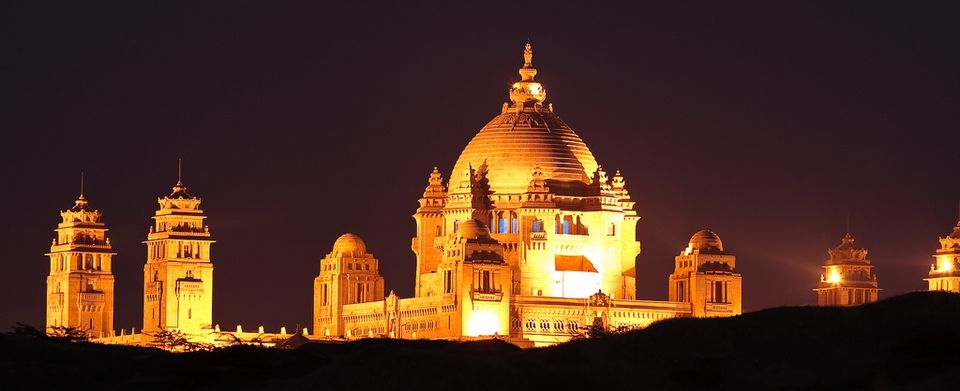 The Umaid Bhawan Palace, located in Jodhpur, Rajasthan, is one of the world's largest private residences. Named after Maharaja Umaid Singh, grandfather of the present owners of the palace, this monument has 347 rooms and serves as the principal residence of the erstwhile Jodhpur royal family. The Palace is divided into three functional parts - a luxury Taj Palace Hotel (in existence since 1972), the residence of the owner's royal family, and a Museum focusing on the 20th century history of the Jodhpur Royal Family. The opening hours of this museum are 9 am to 5 pm. There is also a gallery showcasing the most exotic automobiles owned by the royals.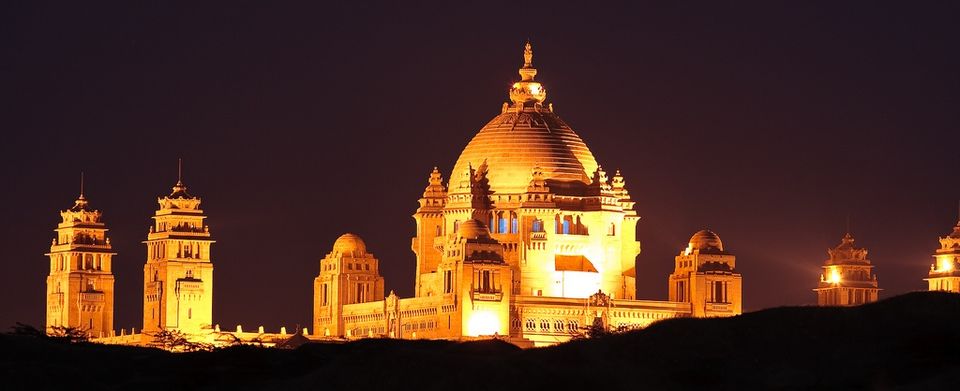 Lakshmi Niwas Palace, Bikaner
Lakshmi Niwas Palace is a former residential palace of the king of the former Bikaner state, Maharaja Ganga Singh, in Bikaner, Rajasthan. It was designed in 1896 in an Indo-Saracenic style by the British architect, Sir Samuel Swinton Jacob, and built between 1898 and 1902. It is now a luxury heritage hotel.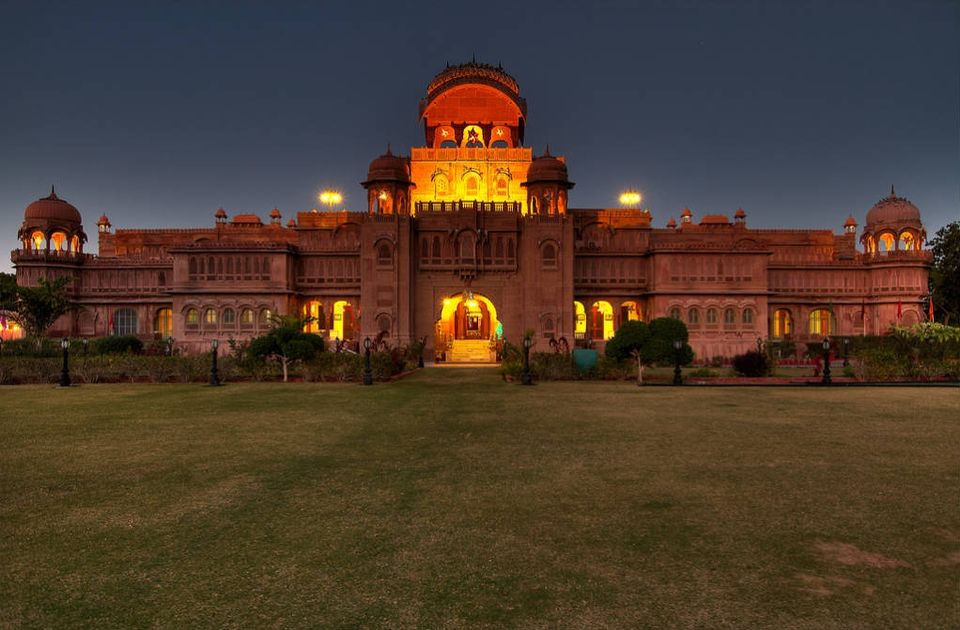 Amba Vilas Palace, Mysore
The Amba Vilas Palace, also known as Mysore palace, is a gorgeous palace in the city of Mysore in Karnataka. It is the official residence and seat of the Wodeyars — the Maharajas of Mysore, the former royal family of Mysore, who ruled the princely state of Mysore from 1350 to 1950. The architectural style domes of the palace is commonly described as Indo-Saracenic and blends Hindu, Muslim, Rajput, and Gothic styles. It is a three-stone structure with marble domes and a 145 ft five-story tower. The palace is surrounded by a large garden.
Visitor Information:
Visitors' Timings: 10 AM to 5:30 PM
Year of Completion: 1912
Palace Light Illumination: 7 PM to 7:45 PM
Special Events: Mysore Dasara Festival, Vijaya Dashami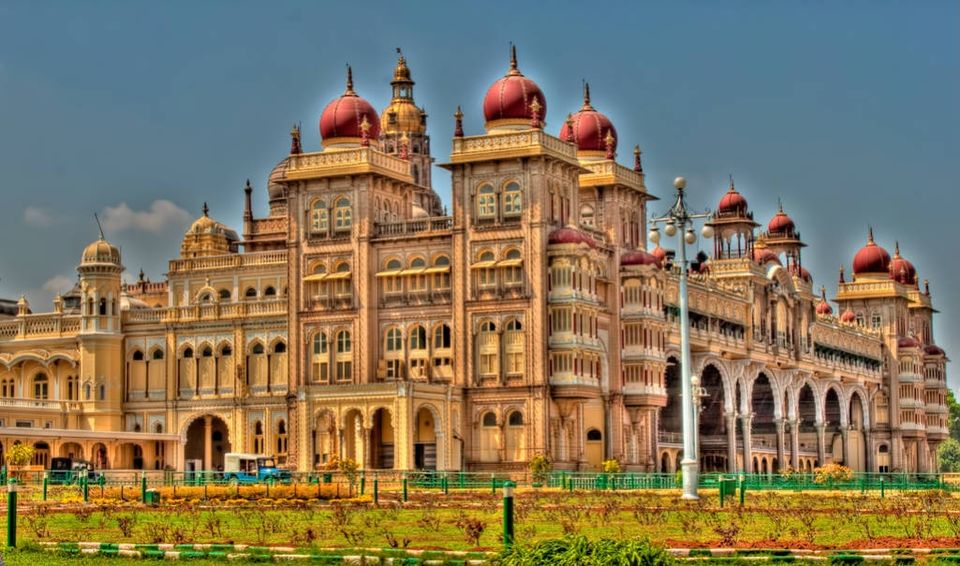 Lakshmi Vilas Palace, Vadodara
The Lakshmi Vilas Palace in Vadodara, an extravagant building of the Indo-Saracenic school, was built by Maharaja Sayajirao Gaekwad III in 1890. At the time of construction it boasted the most modern amenities such as elevators and the interior is reminiscent of a large European country house. It remains the residence of the Royal Family, who continue to be held in high esteem by the residents of Baroda.
Visitor Information:
Visitors' Timings: 9:30 AM to 5 PM
Year of Completion: 1890
Total Area: 2.8 sq. km
Entry Fee: Rs.150 per head