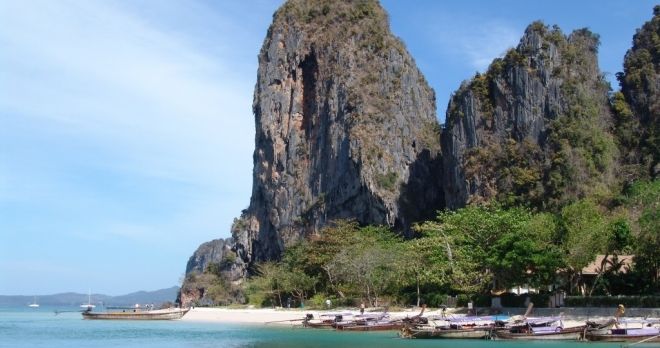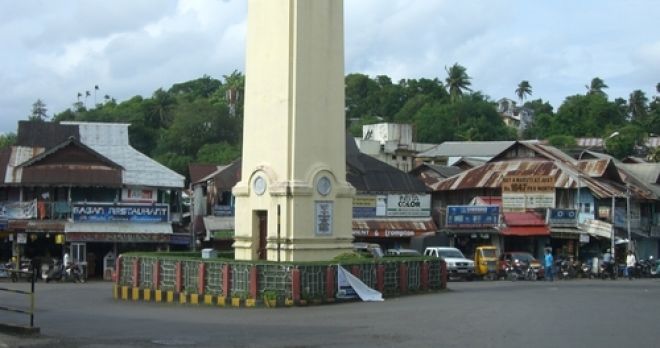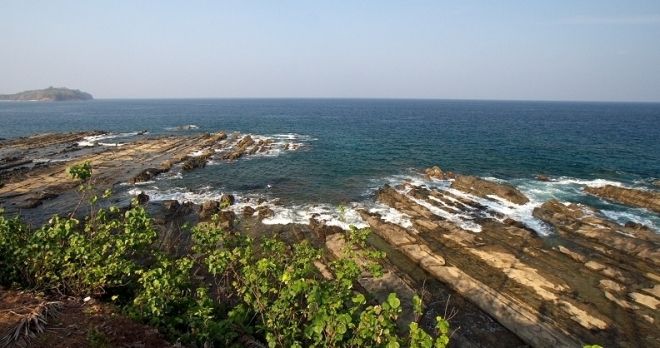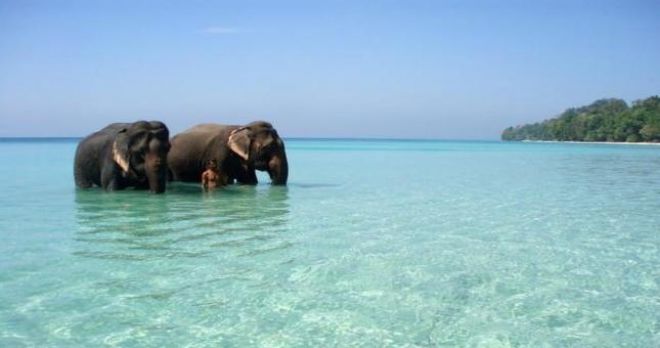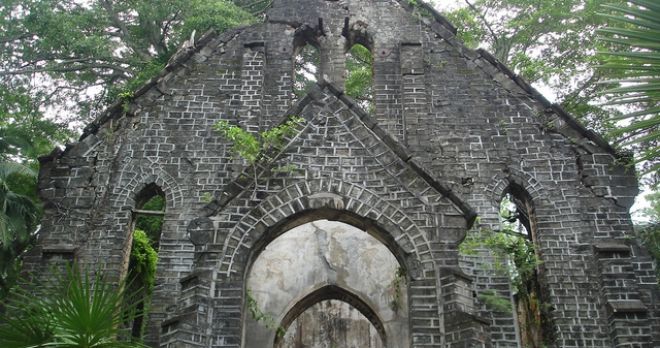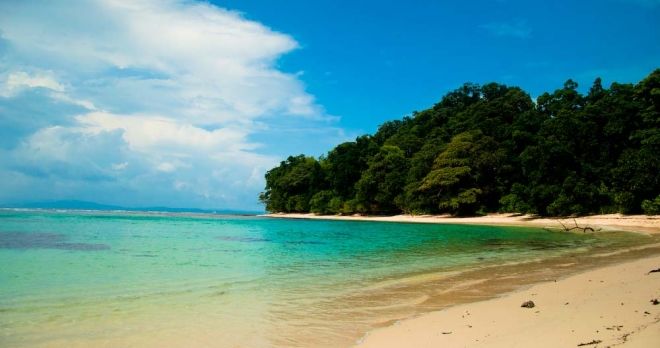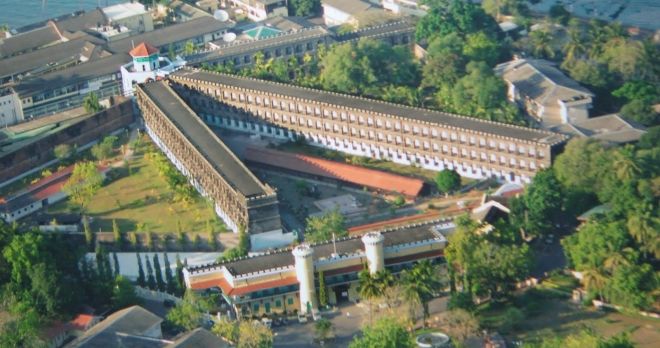 Did you know that the Andaman Islands were once used for penal punishment? Now however, the pristine secluded island is the perfect location for a serene beach vacation. Some fascinating marine life, lovely tranquil beaches, remmnants of a Stone Age Culture, and intriguing colonial past is what sets this lovely Island apart.
The Andaman and Nicobar is actually an union territory that comprises of over 500 islands of which only 36 are inhabited mostly by the indigenious people. The Nicobar islands are closed off to visitors, but there's plenty to do in the Andamans itself and it'll definitely leave you wanting to come back year after year. Its one of those places that has something to satisfy every kind of traveller. You can try out some adventure sports, the Island is well-renowned for diving, and even offers something called "ocean-walking", there are some lovely museums and historical sites, and you also have the complete freedom to just lie by the beaches and do nothing.
Flights are available from Chennai, Kolkata, and Bhubaneshwar to Port Blair, albeit limited ones, so make sure you plan well in advance. You can also take a ferry from Chennai if you have no paucity of time. It takes 3 days by boat, and boat timings are erratic. Port Blair has some fantastic accomodation options for all budget types, but we chose to stay at Havelock Island at the Barefoot at Havelock Resort after seeing some fantastic reviews on TripAdvisor. A bit pricey, but worth every penny. You almost feel like you're staying with friends in a couple of days.
So 5 days wasn't really enough to do all of the usual touristy stuff and our resort offered diving which I loved, hence we couldn't really cover everything there is to see here. So I'd advise you to plan atleast a week long trip with two days exclusively for diving and chilling at the beaches.
Staying at Andaman will have you wishing for an alternate lifestyle, one where the most important decision you'll make is only whether you want to sleep a little longer or wake up and walk down to the beach. It sounds cliched, but paradise is the only word I can use really to describe this place and even that doesn't fully capture its essence.
Right after we arrived here, we took a City Tour which covers the famous Cellular Jail, Chatham Saw Mill (one of the oldest and largest in Asia), Forest Museum, Anthropological Museum, Fisheries (Marine) Museum, Naval Marine Museum (Samudrika) & the Cottage Industries Emporium (Sagarika). The Cellular Jail has a sound and light show in the evening chronicling the history of the Indian freedom fighters. When you visit the prison, you'll be able to see the gallows and the areas where the prisoners laboued while incarcerated. The jail has tiny cells of a fixed size, because of which it gets it name 'Cellular Jail'. In its heyday,Kalapani, as it was known then, was home to around 150 prisoners, all convicted for punishable acts against the British Raj. The jail has seven wings in the shape of a star. Next we head out to the Lighthouse Restaurant for dinner which was nothing exceptional. We stayed overnight at Port Blair at a simple guesthouse.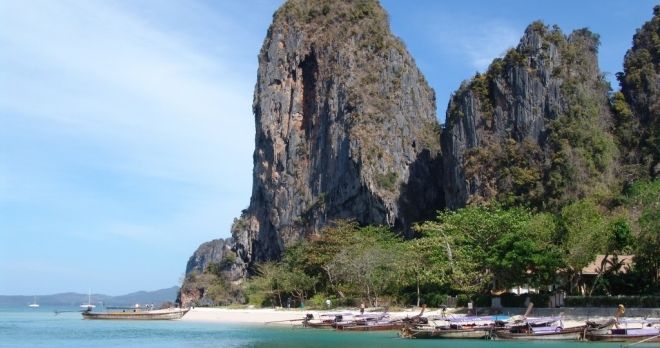 Next morning at 5:30 we took a government ferry to Havelock Island which takes around 2 and a half hours. Being on the ferry and looking at the glimmering sea makes you realize why Andaman is also called the Emerald Islands. Barefoot at Havelock is located at Radhanagar beach, which has been awarded Asia's best beach award by TIME magazine. True to its name, the resort asks you to take off your shoes/slippers before you enter the property. As soon as we got here, we went up to the beach to take a look. Our jaws literally dropped to the floor. We knew that we'd definitely spending a lot of time up here. We had a quick rest and a shower, and spent the evening just sitting by the beach and watching the sunset. Dinner at the restaurant in the resort is fabulous. You won't really feel like leaving Radhanagar beach, but we decide to also visit the Elephant Beach at Havelock. Trek up there through the beautiful Andaman beach and you'll feel like Indiana Jones. Elephant beach has adventure sports like jet-sking, and ocean walking and deep sea diving which are all fun to do. Later, eat at the German Bakery near the Dolphin Resort before heading back to Radhanagar. Spend the next few days in idyllic bliss which is a holiday on its own, but the slightly more adventurous can head back to Port Blair and take a ferry to Ross Islands, the place from where the British governed the entire Andaman and Nicobar lslands, prior to India's Independence.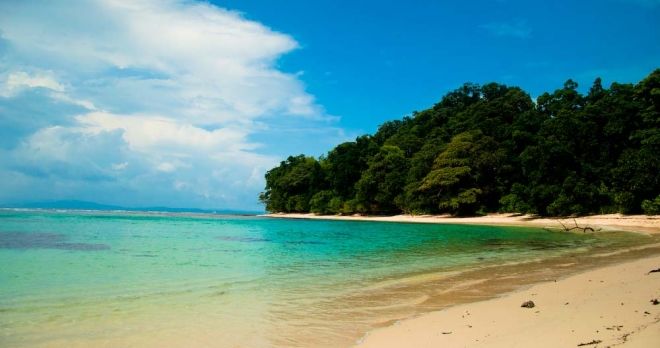 Ross Island is another essential half-day trip from Port Blair. The former administrative headquarters of the British was also invaded by the Japanese in which almost all the buildings were destroyed. Visiting Ross Island is like discovering a lost city and definitely great fun.