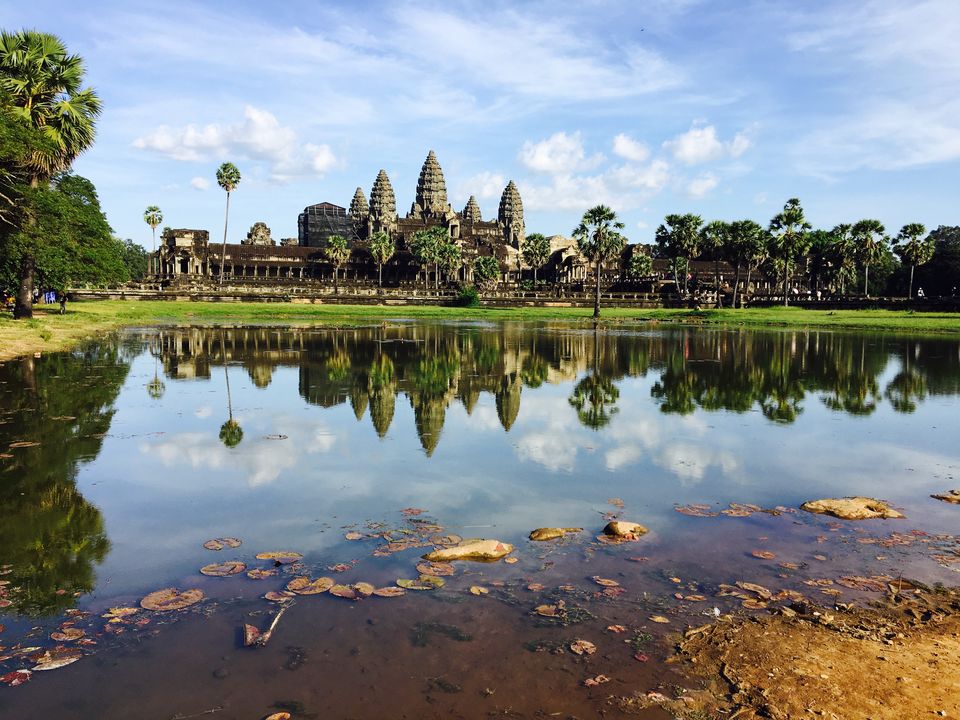 We were eager to use their services since we dint tried them during our trip of Vietnam.
We booked thru their portal but choose to pay in cash
After a scrumptious breakfast we got ready in excitement and headed out of our hotel and there were two cure orange colored Vespas along with their drivers waiting for us with a big smile.
So we hopped into our vespas and after that we went to their head office where we completed the customs and we were given Khmer Scarves ( Traditional Cambodian Scarves)
And then in typical sunlight we straight away headed to the complex where we need to purchase the Pass for Angkor Complex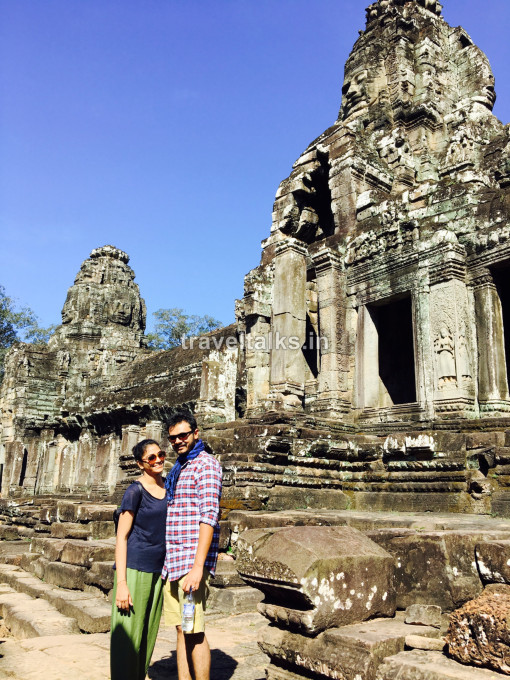 Angkor Complex is Huge. You can not complete everything in a single day. You at least need 3 days for that. Unfortunately we only had booked it for one day so we immediately started with the tour to cover more before the noon to avoid excessive heat
Our guide was excellent with fluent English as well as answer to all our questions.
Its an off beaten visit. They take you to where nobody goes and in the meantime they endeavor to demonstrate what is required.
I don't recall any names of the temples apart from Bayon and Angkor Wat . The visit included some unusual sites also that included Bath for the King and Queen ????
After a good two hours we were joined by a mother-daughter duo from Mexico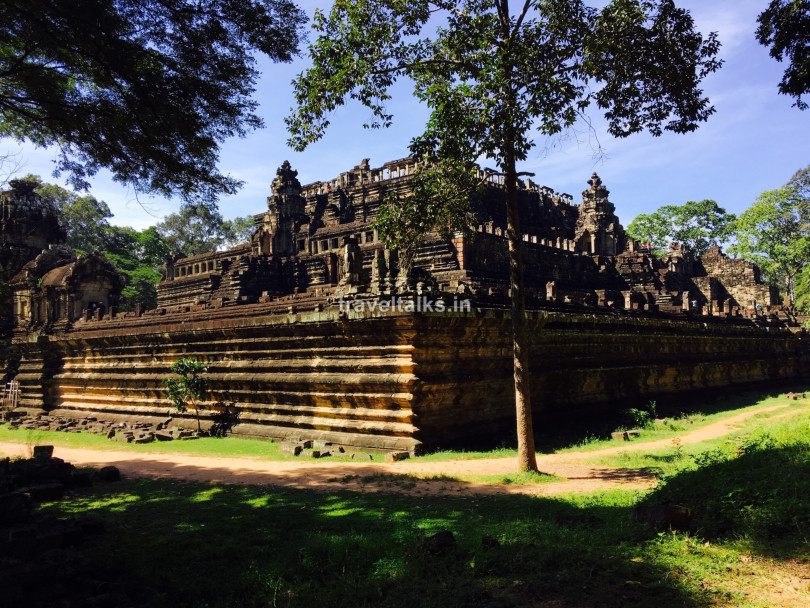 It's an immense place where there is rich legacy. We couldn't recall the history as we were excessively included making the most of our selves in the Green Fields of Heritage World
They uniquely take care to keep you hydrated as you will sweat a considerable measure. ( Providing Coconut Water and Water Bottles at interims)
Our twelve was made magnificent with a customary Khmer meal at a nearby wide open eatery in the Angkor Complex itself. It was a rich coconut enhanced meal with additional use of Lemon grass which made the meal extraordinary and delectable. The guide took special care to reach us and tell we had unlimited drinks also available in the tour.

Finished with the Lunch we began our primary fascination Ankor Wat. Again we began in an unusual route by beginning from the back.
Tip : You have to wear clothes covering your legs in Angkor Temple .
Tip : Make beyond any doubt to keep a Wet/Dry Nepkins are it will be greatly muggy and hot.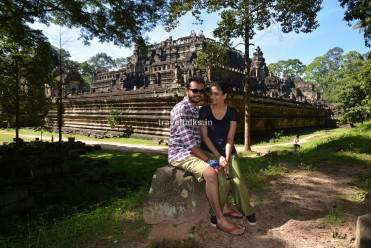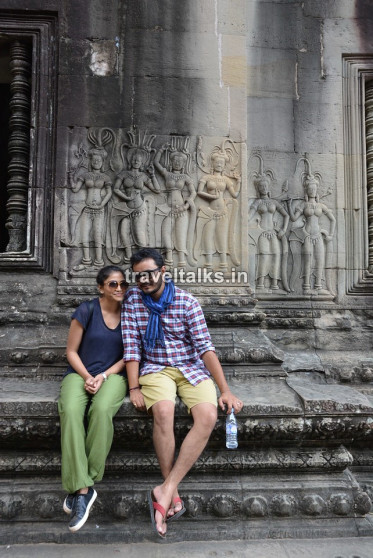 Again our guide explained everything in detail and took some of our great photographs and took us to the front where we admired the tremendous temple and sadly ended our tour with a smiling photo of our small group.
From off beaten Jungle Trails to Country Side food , From cute orange vespas to walking alone on the back of Angkor Temple its was a tiring yet memorable trip.
Do I miss it?? Yes... Very Much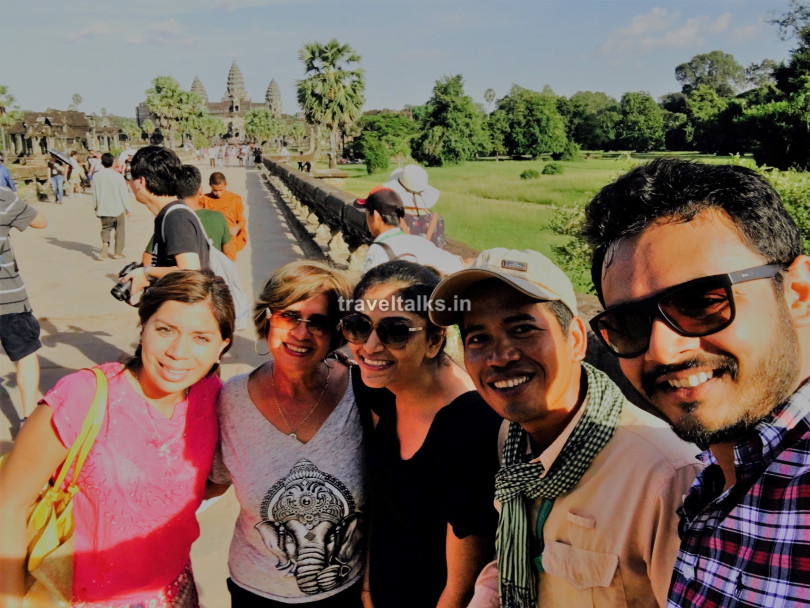 Is it a must do destination??Yes...
Ami & Vrundesh