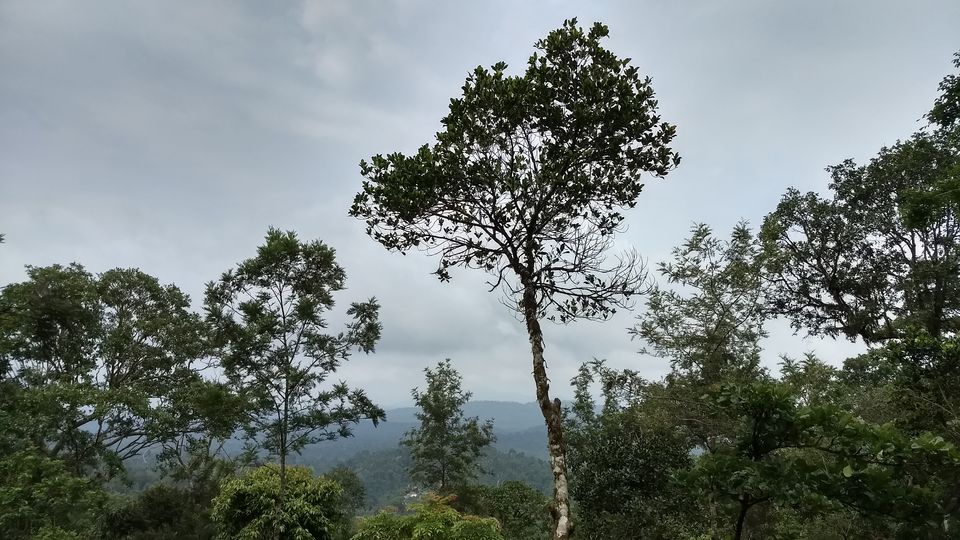 As a group of six colleagues who made a plan to head to Coorg on a Friday afternoon, we did a spectacular job of planning this trip, if we may say so ourselves. We were pressed for time - this was no long weekend. We knew that we needed to make it back to Bangalore by Sunday night so we could be at work on Monday morning.
With two days to go exploring in Coorg, we set off in our Savaari cab from Bangalore at 6am, hoping to reach Madikeri in time for lunch. And we made it just in time! We decided to stop at nearby places for sightseeing only on the way back so we could save time during our onward journey.
We stopped for a quick breakfast at Kamat Lokaruchi, in Ramanagar just outside of Bangalore. The dosa and idli here are served with delicious Karnataka style sambhar and the coffee was excellent.
After breakfast, we made our way straight to Madikeri, stopping on the way only for really quick tea and coffee breaks by the highway. If you're planning to halt at Mysore for a day to explore and then move on to Coorg, we recommend booking Mysore to Coorg cabs. Just as planned, we reached Madikeri by noon. And on the way, we did get to see some peculiar sights, like this motorcycle perched precariously atop an excavator: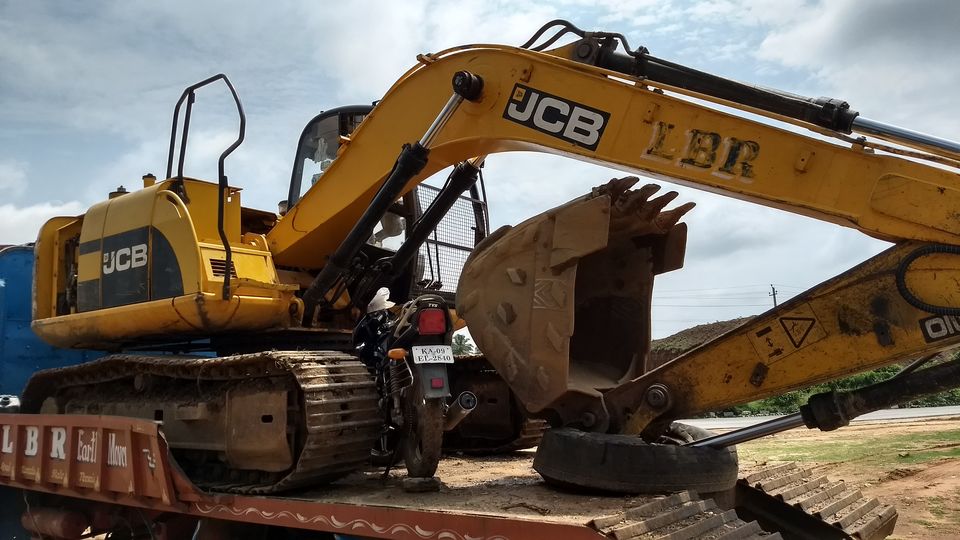 We reached Aanchal Homestay, an accommodation that we had booked just a day before. The homestay is about two kilometres outside Madikeri amidst the owner's 18 acres of coffee plantations. We got to stay in lovely cottage with about 10 beds and a dining table. The bathrooms are extremely clean and the cottage is a great place to stay for people travelling in large groups. If you choose to stay here, however, we do recommend you check the rules with the owners before you show up. Since the homestay is located outside Madikeri, it's likely that your cell phone won't have coverage. We recommend you carry at least one BSNL sim card for emergencies. We doubt you'll want to use your phone here otherwise.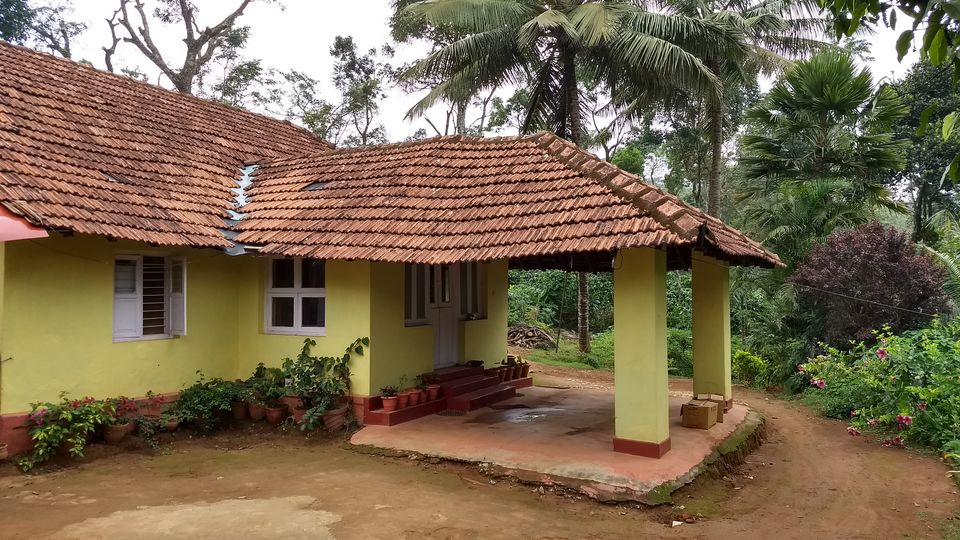 The view from our cottage was spectacular - we couldn't help but go on a walkabout at the estate. And did we mention the owners have three friendly dogs?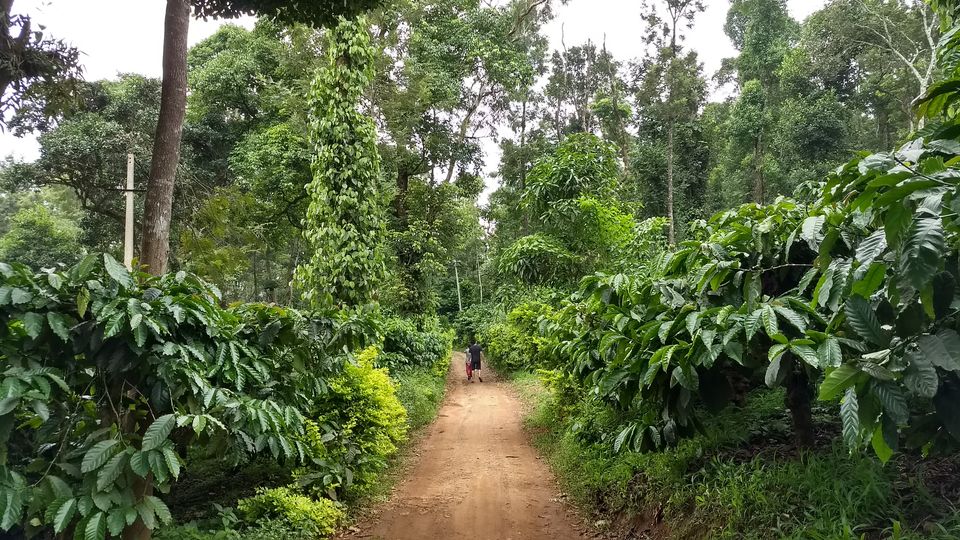 Once we had settled in, we headed out to Madikeri for an authentic Kodava lunch at Coorg Cuisine. The restaurant is right opposite the post office and very easy to find. The waiting time is quite high given the popularity of the restaurant. We highly recommend the Coorgi Pandi Curry, Kodava Chicken Curry and the payasam.
After lunch, we drove to Abbey Falls, about 6kms from Madikeri. The waterfall is a sight to behold all year round. In the monsoons, watch out for leeches and other insects near the waterfall.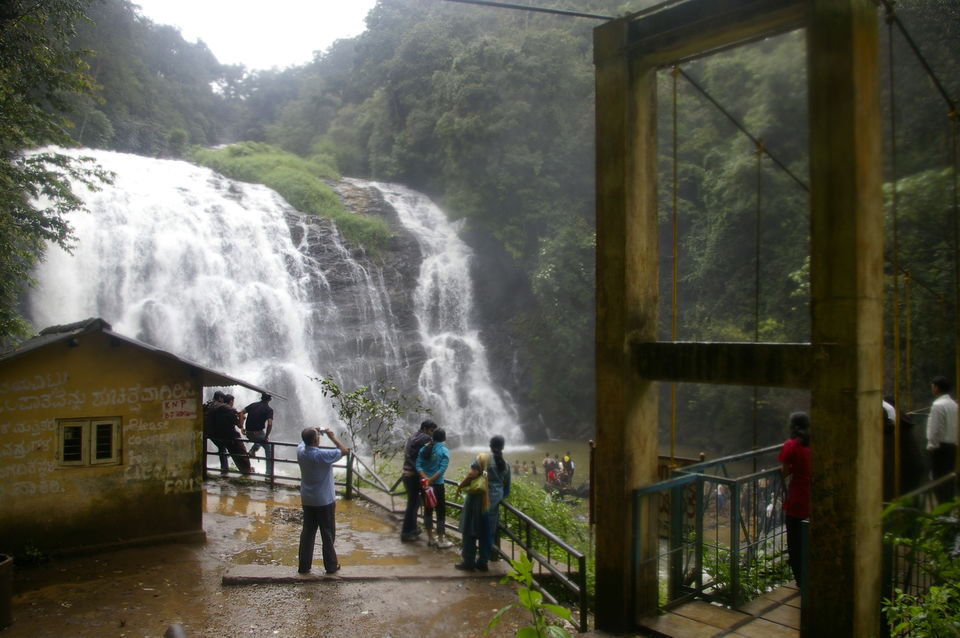 We then headed back to Madikeri to catch the sunset at Raja's Seat and spend a relaxed evening shopping for spices, honey and chocolate in some of the town's more popular stores. The view of Coorg's valleys from Raja Seat is spectacular.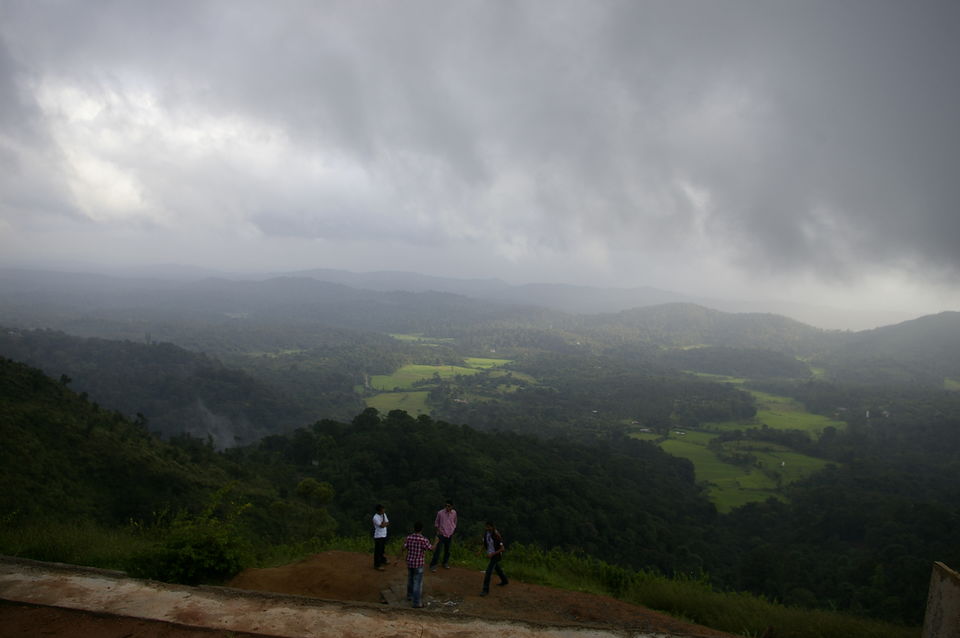 After an eventful and tiring day, we headed back to the homestay where we were served a very elaborate authentic, homemade Coorgi meal. If anything, we will be back at this homestay just for the food. After a quiet evening of catching up, we were ready the next morning to head back to the city. Breakfast was a giant casserole of soft, hot idlis courtesy of our amazing hosts. After we checked out, we decided to spend some time wandering through Madikeri and had one last authentic Coorgi lunch.
On the way back to Bangalore, we stopped to visit the Namdroling Monastery in Bylakuppe. Though part of the temple was closed for renovation, we did get to see the main prayer hall.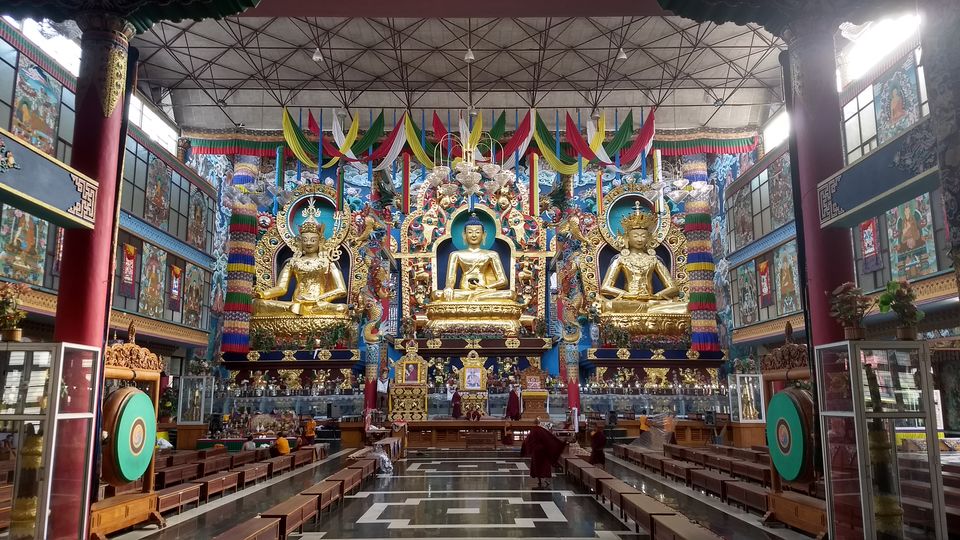 From there, it was a smooth drive back to Bangalore. We did, however, spend a good part of Monday morning looking at pictures of the gorgeous coffee estate and making elaborate retirement plans.