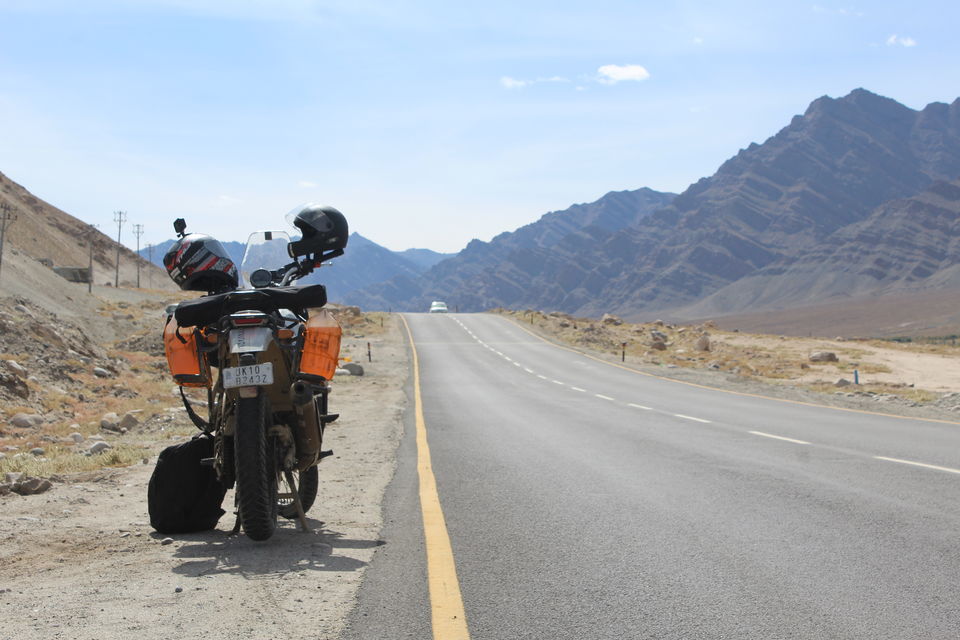 So , after visiting many hills ,many mountains and road trips , time to push my limit .
Time to go the top of highest motorable pass, Ladakh.
It was a quick plan as my new project started that time so i couldn't took that much time to visit leh properly. So we discussed and decided to visit leh within 9 days.
Me and my brother booked all our flight tickets as soon as possible.
So the journey start today, from asansol to ranchi road via shaktipunj Express. Actually my travel partner, he is from ranchi . So together we will catch delhi train from barkakhana junction by tomorrow evening. Now some lonely vibes and already missing my dad and mom so much. Leaving Durga puja for the first time is too much costly decision for me, but the trip . So we done our remaining shopping completed. And next day we going Delhi from ranchi via garib rath express. The experience was quite good actually.
After reached Delhi station we took a cheap hotel, 900 INR per with AC. And we checked out at 3 am cause our flight to leh was at 6:30am, and i hate the long security checks and also flight missed matter . If you plan via flight, carry a jacket or warm clothes in your hand baggage. Cause after reached leh the temperature might be effective. And not only the temperature , the scariest part was high altitude with low amount of oxygen.
After those chilling weather and low oxygen we decided to buy 2 bottles of small oxygen can for any emergency purpose , and some medicine. If you hesitate for book any hotel, leh have many options with beautiful apple gardens.
Successfully acclimatize for two days its time to stretch your legs , pull up your riding jacket and start the engine.
It was a thrilling ride at the highpass altitude, but the mind and heart always poking me to enjoy the valley of dreams. After the dream ride my body was so tried that couldn't make little farther, so back to bed again ,taking rest for the next ride .
Next day was the best than any other, time to visit the famous lake- The Pangong Tso. So i started the journey at morning and i always preferred that, But due to too cold in leh bike couldn't start without any harassments , so couple of kicking and prayer atlast my journey to pangong started with full tank petrol and lifetime dreams.
Before i went there , watched almost every youtuber's blog and instagram post of that lake, sunny weather, blue water right.?
But my desire wants a little bit different among all of us. so...
Yeah !! quite amazing right..
A dark lake with stormy wind and me , I found my nirvana.
And this is how i planned suddenly and enjoy every bit of moment.
Remember , The actual happiness when its shared :)
For more your can ping me ;)