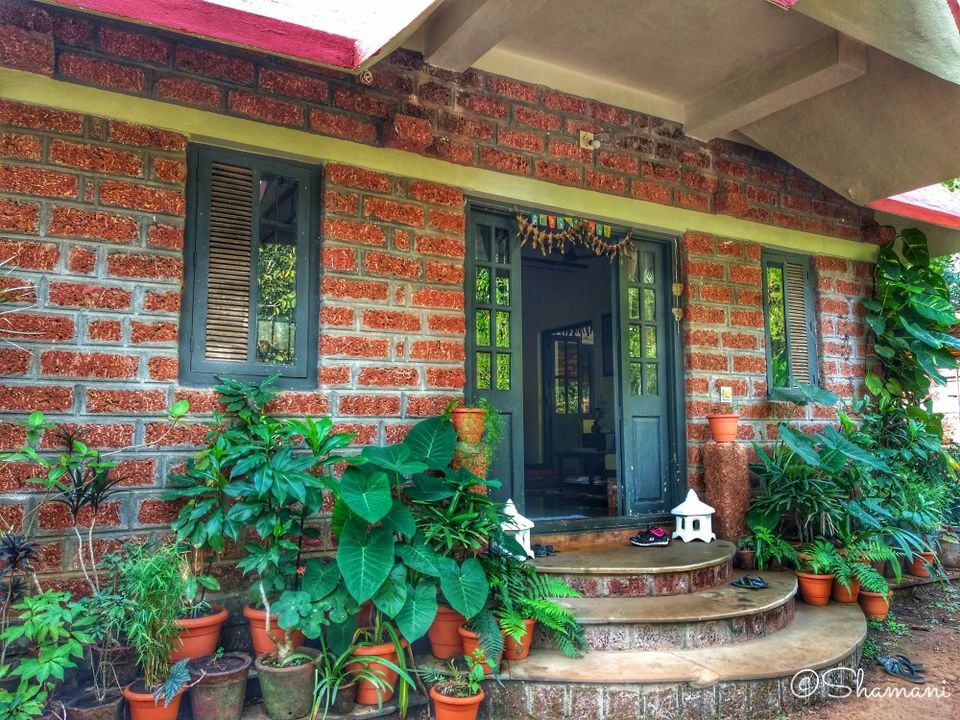 How do you think you would feel if you could spend some days in a Konkan village? I didn't know the feeling until I stayed in the Atithi Parinay. The feeling of waking up in the lap of Nature, listening the twittering of the birds, the touch of the earth under my feet, the walk to remember through the muddy roads of the village, the joy of watching children playing in the schoolyard. It was so refreshing. It felt like I could stay there forever.
If you need a break for few days from your busy city life and want to spend some time close to nature, then Atithi Parinay will be the perfect choice for you.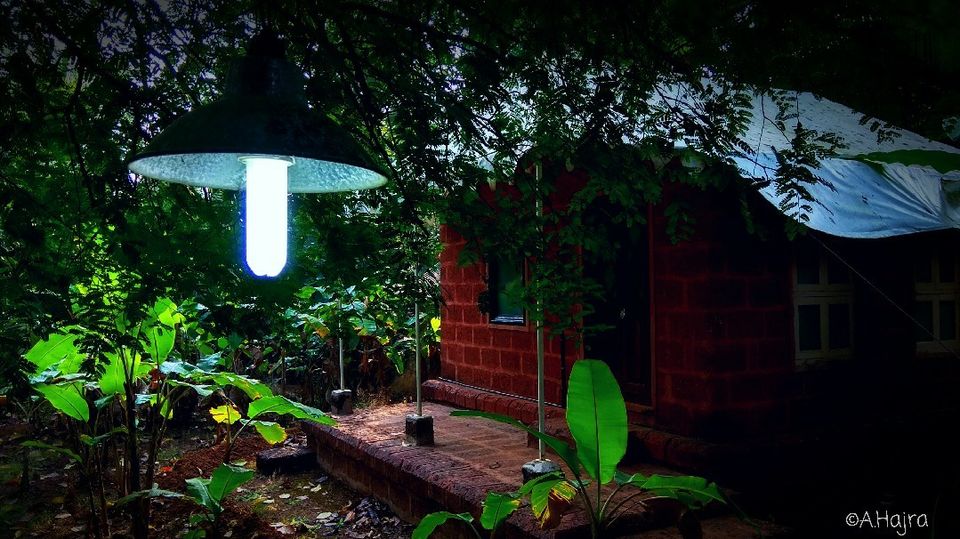 Where is it:
Atithi Parinay is in a small village named Kotawade. It is just 15 km away from Ratnagiri & Ganapatipule. Both Ratnagiri & Ganapatipule are famous for its scenic beaches and Kotawade village is in the middle of them. Ratnagiri has all, beaches, temples, forts, lighthouses, monuments & museums which has made it a perfect weekend gateway from Mumbai & Pune for all age groups. Ratnagiri is famous for Alphonso Mango too which is considered among the richest category of the fruits.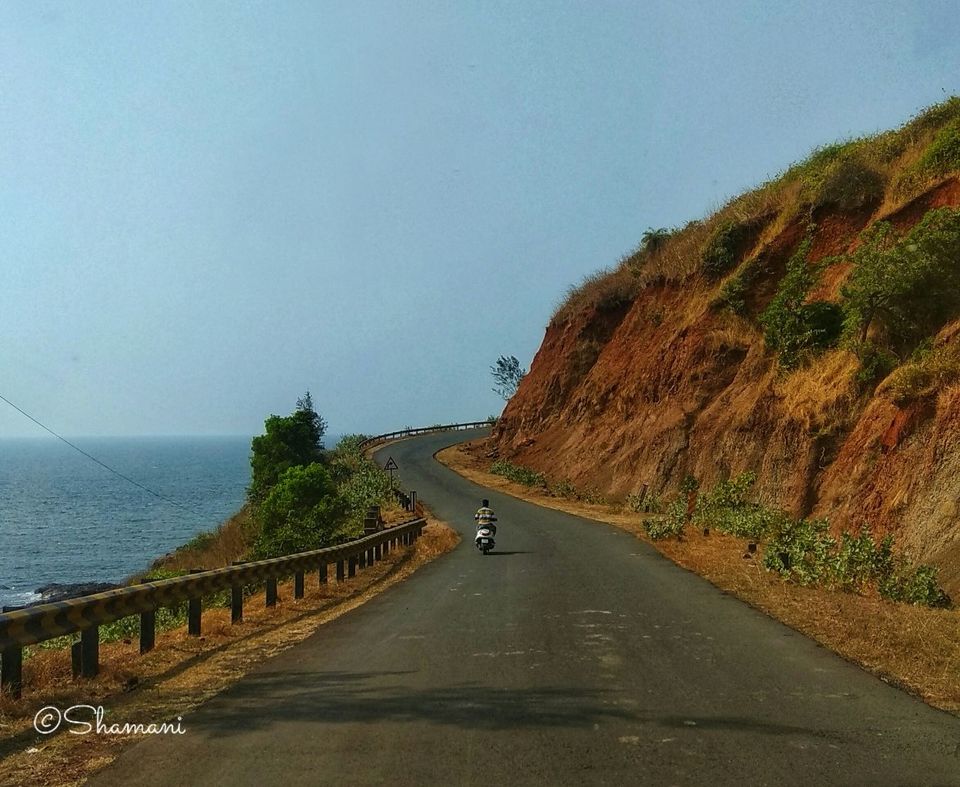 How to reach:
We took the overnight bus from Pune to Ratnagiri. The owner of the stay, Medha already told us what to say to the autowala. We reached Atithi Parinay at around 7:30 in the Morning and to our surprise Medha was personally present there to welcome us.
There are various ways to reach Atithi Parinay.
Train: Ratnagiri is well connected with all the major cities of Maharashtra. It is one of the main railway stations of the Konkan Railway and all trains including Rajdhani stop here. Atithi Parinay is 23 km away from the station, you can take an Auto to reach there.
Bus: There are plenty of overnight buses from Mumbai & Pune. Take an Auto from the Ratnagiri Bus stand to reach Atithi Parinay (15 km).
Car: Ratnagiri is just a few hours drive from Mumbai (348 km), Pune (305 km) & Nasik (486 km).
Air: The nearest major airport is at Mumbai. From there, you can take a bus, train or car to reach Ratnagiri.
Note:
• Parking is available (Limited).
• Pickup & Drop facility from Railway Station & Bus Stop if requested.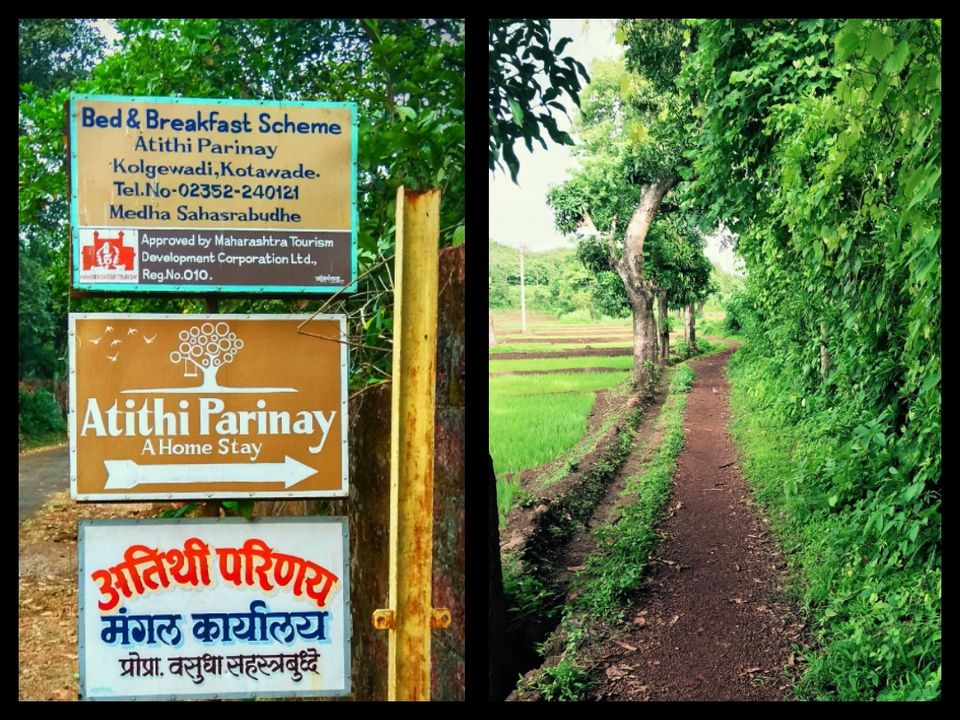 The Cottages:
All our tiredness vanished like magic when we entered our cottage. It was a simple cottage surrounded by trees. The interior was beautifully decorated, and it had all the basic amenities. You can easily spend your whole day relaxing in your room & exploring the campus.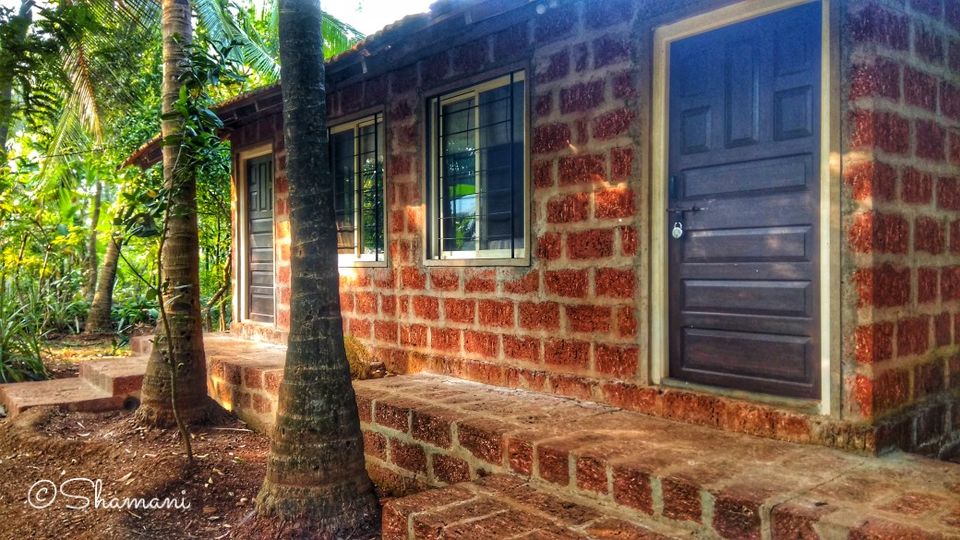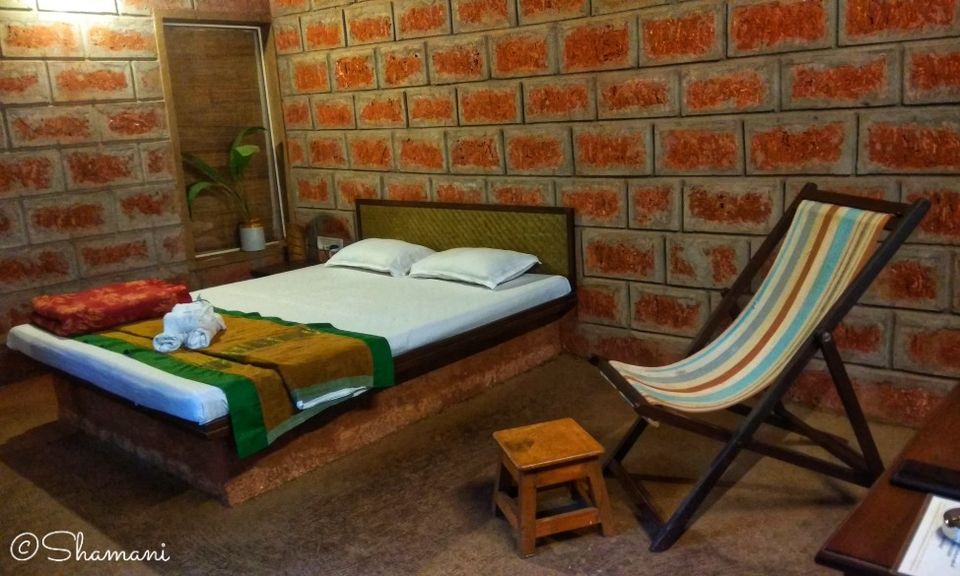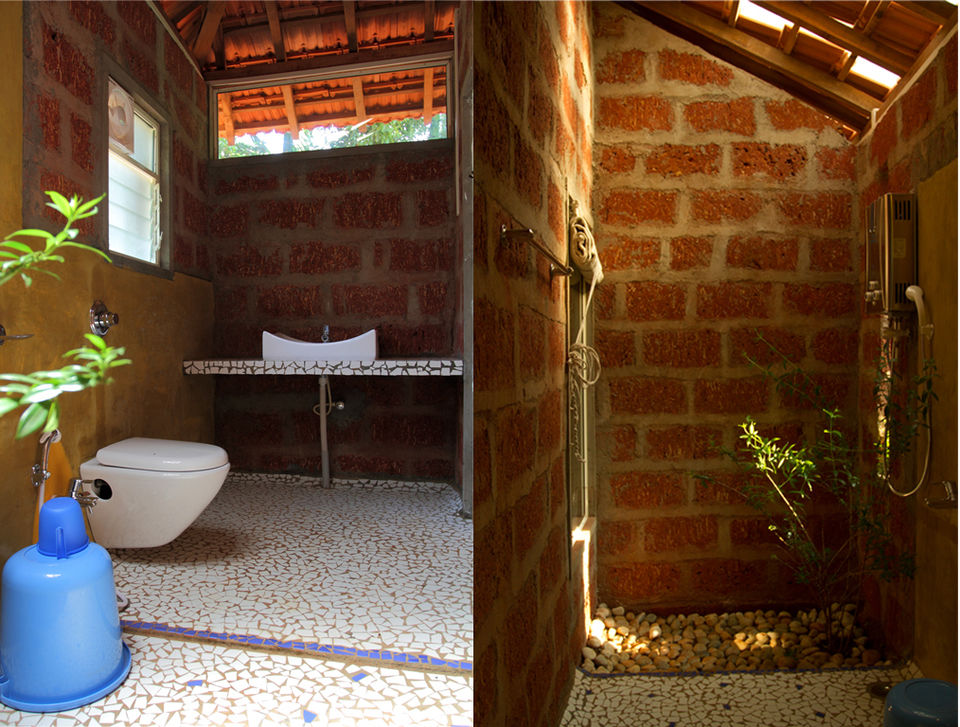 • There are Non-AC cottages, AC Cottages/Tents, and one Tree House.
• All the cottages are built keeping nature in mind. Non-Ac cottages are comfortable enough even in summer.
• 24*7 running hot & cold water, Electric Kettle (with ingredients to make tea/coffee) are available in the rooms.
• There is no TV in the rooms and believe me you won't need one. Truly distance yourself from the city life and enjoy the nature.
Cost: Starting from 4,300 for two.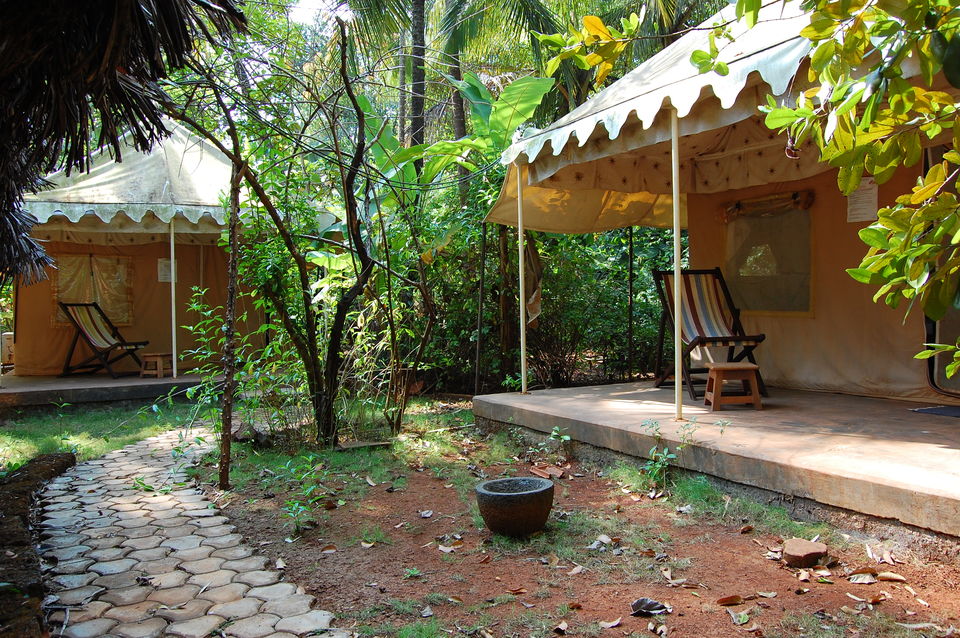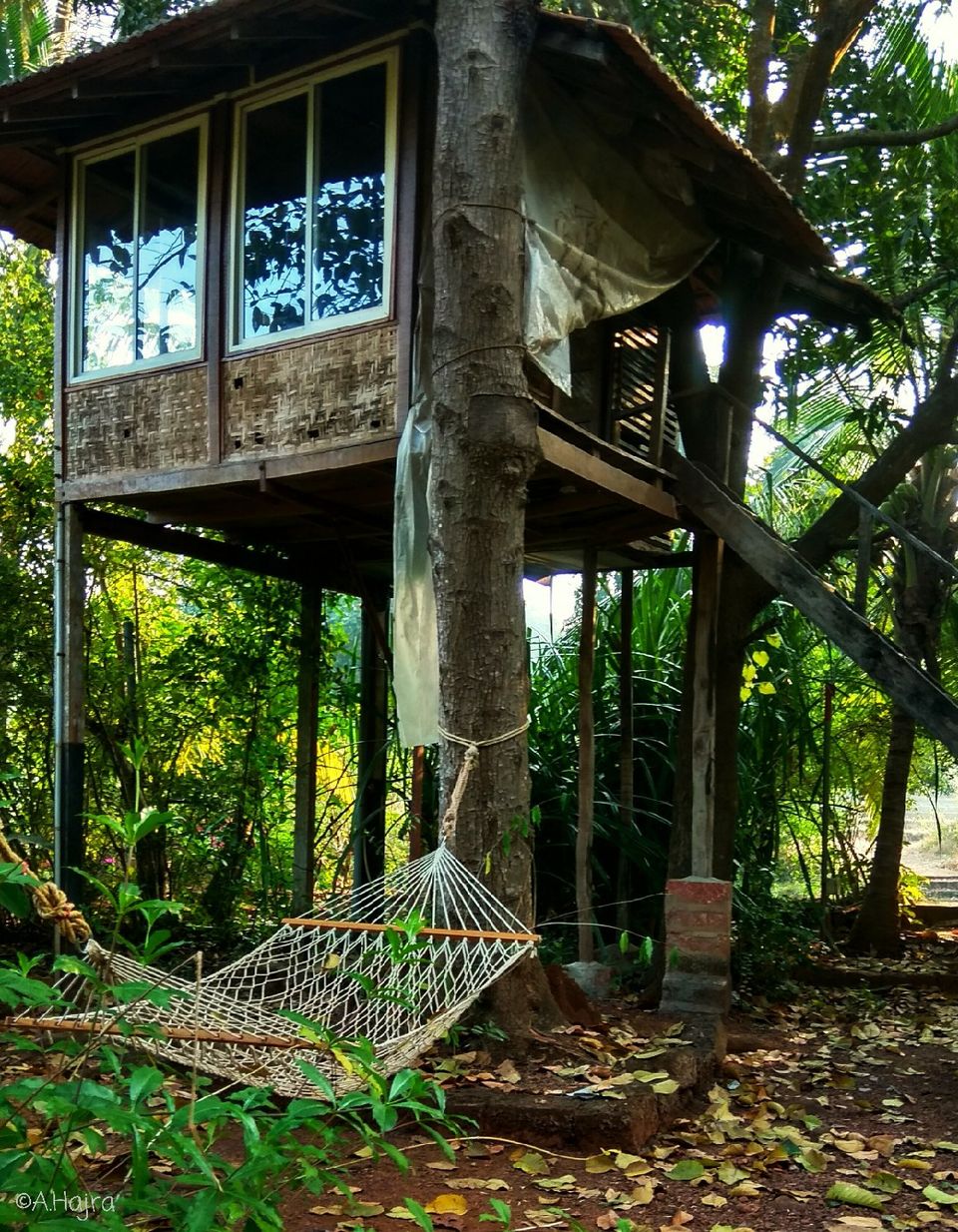 Food:
The food of Atithi Parinay earns special mention. It offers home-cooked authentic Kokanasthi Brahmin food. All the dishes are finger licking, as well as hygienic. The foods are prepared with the fresh vegetables of the farm or nearby villages.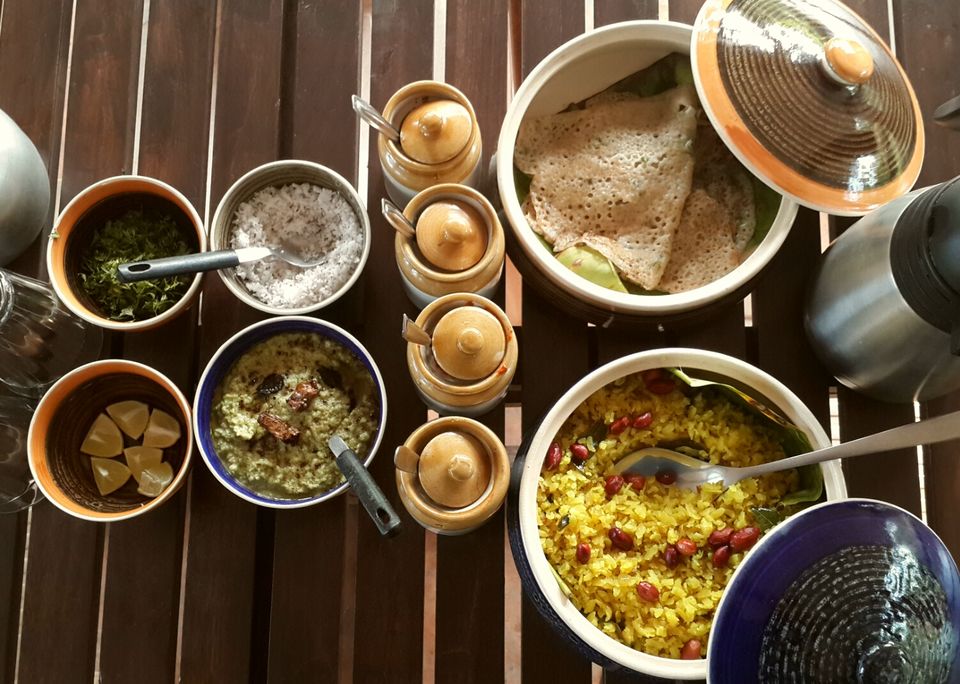 We tasted Amboli, Thalipeeth (multi-grain pancakes), Kosimbir(special Maharashtrian salad) there the first time and they were amazing. Deserts like Modak & Aamras deserve special mention.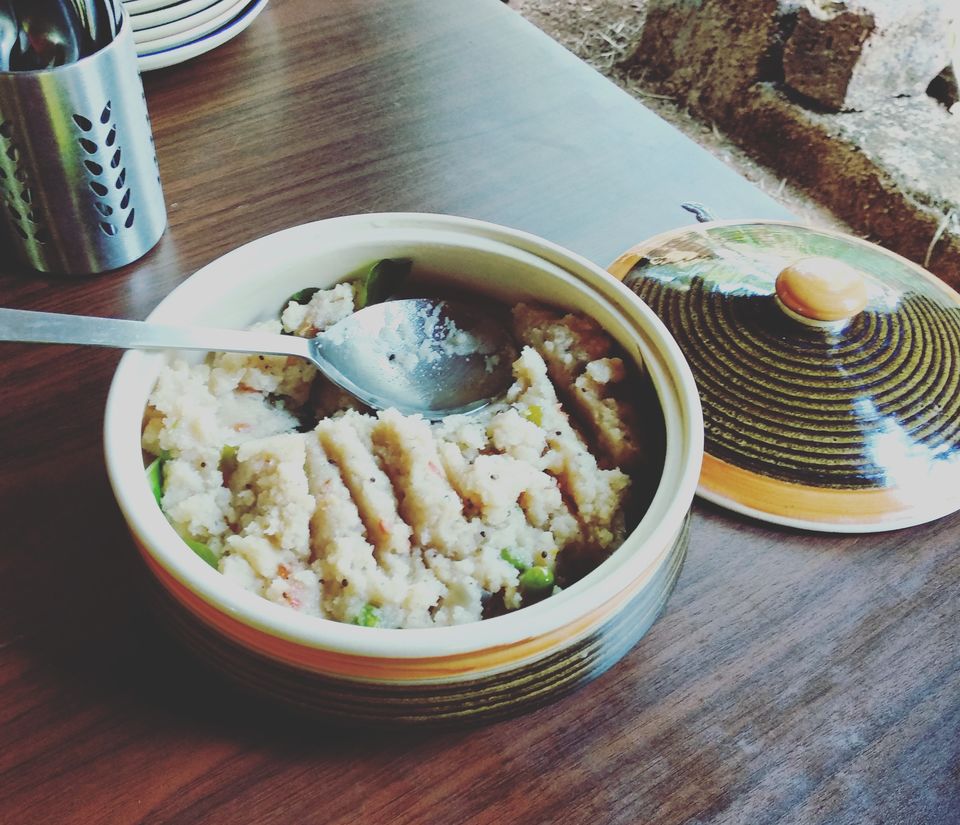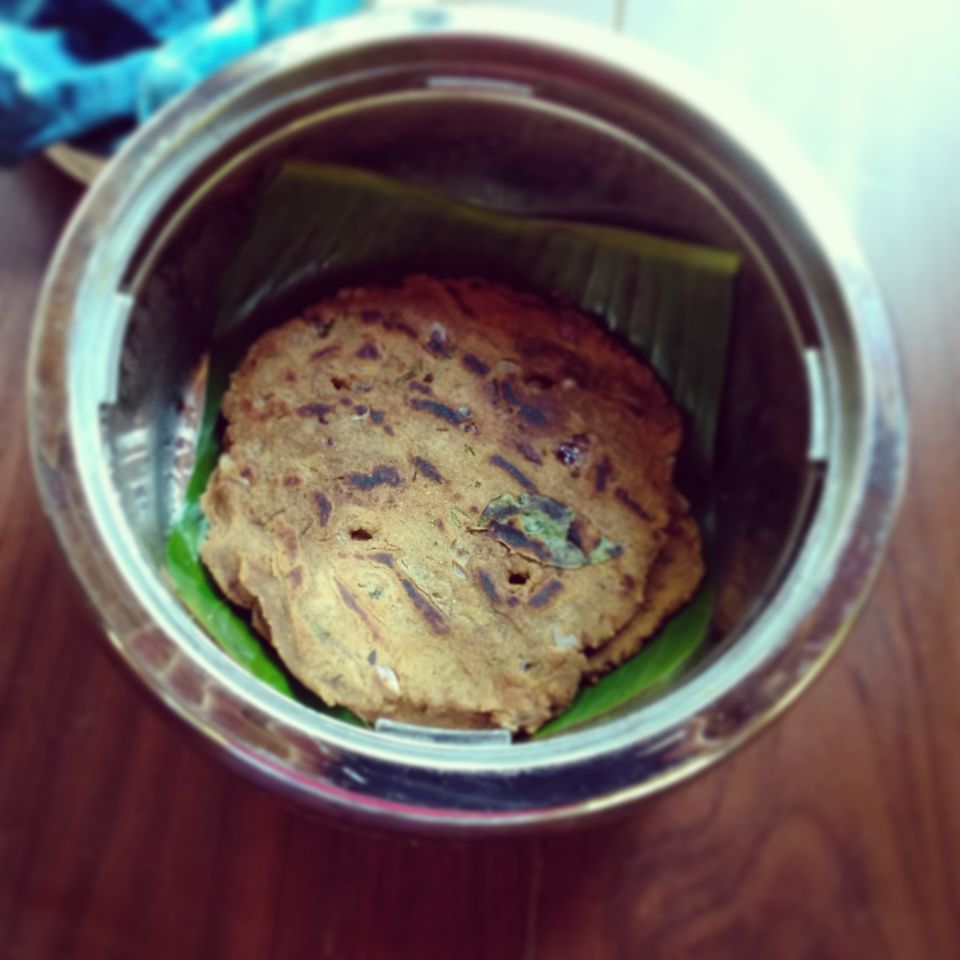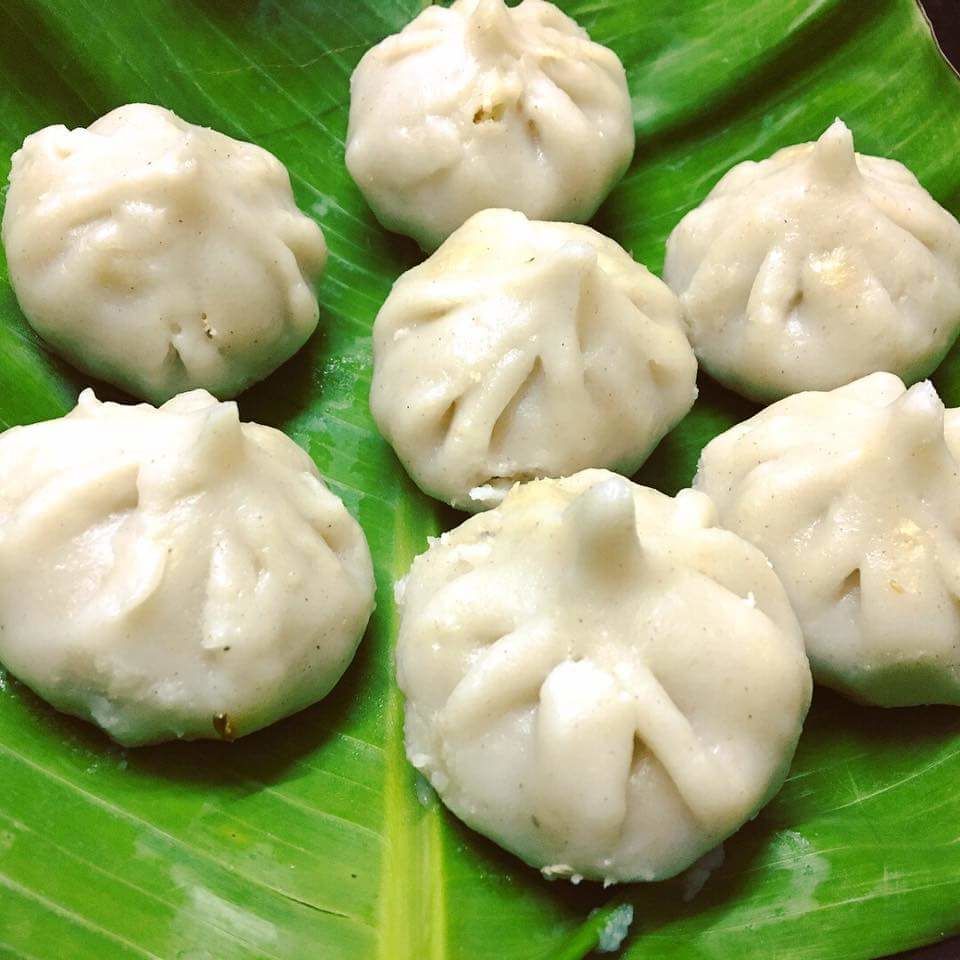 All foods served here are pure vegetarian as traditional in the Maratha Brahmin house. You would love it even if you prefer non-vegetarian food. I am a hardcore non-vegetarian and I have just loved each meal in Atithi Parinay. If you still miss non-vegetarian food, you can have lunch in Ratnagiri. There are a couple of restaurants which serve amazing seafood.
Note: Breakfast & Dinner charges are included in the Room Tariff. Lunch is prepared if requested.
The specialty of Atithi Parinay:
•It was the ancestral home of the Sahasrabudhes's which has been turned into a homestay by Medha & her mother. It is almost eight years old now and has hosted many guests from India as well as foreign.
•Medha & her mother live on the premise. Medha takes care of her guests personally, truly making it a homestay. You can always ask Medha or her staff for anything and they will arrange it promptly.
•Medha has great knowledge about local tradition, cuisine and flora & fauna. A little chat with her will help you understand Konkan better. She enthusiastically helped us in planning our local tours (actually planned it for us). You can rely on her suggestions regarding local sightseeing.
•Just like home, here all the guests and the host dine together. We really enjoyed the dining sessions where we could discuss various topics with Medha & the other guests.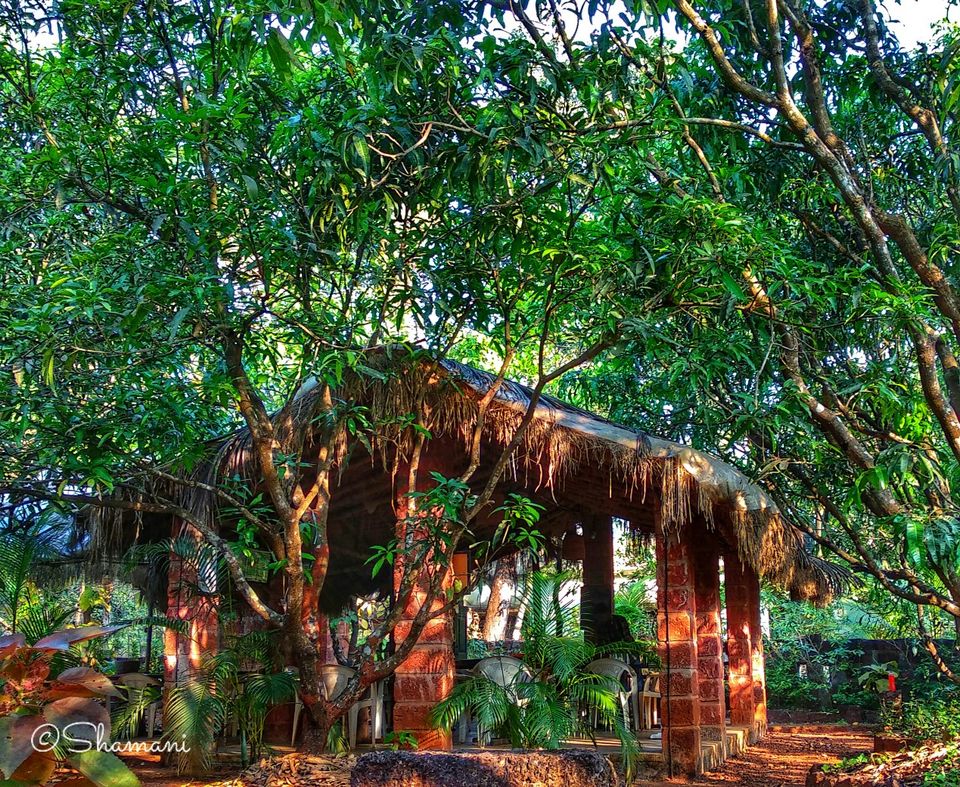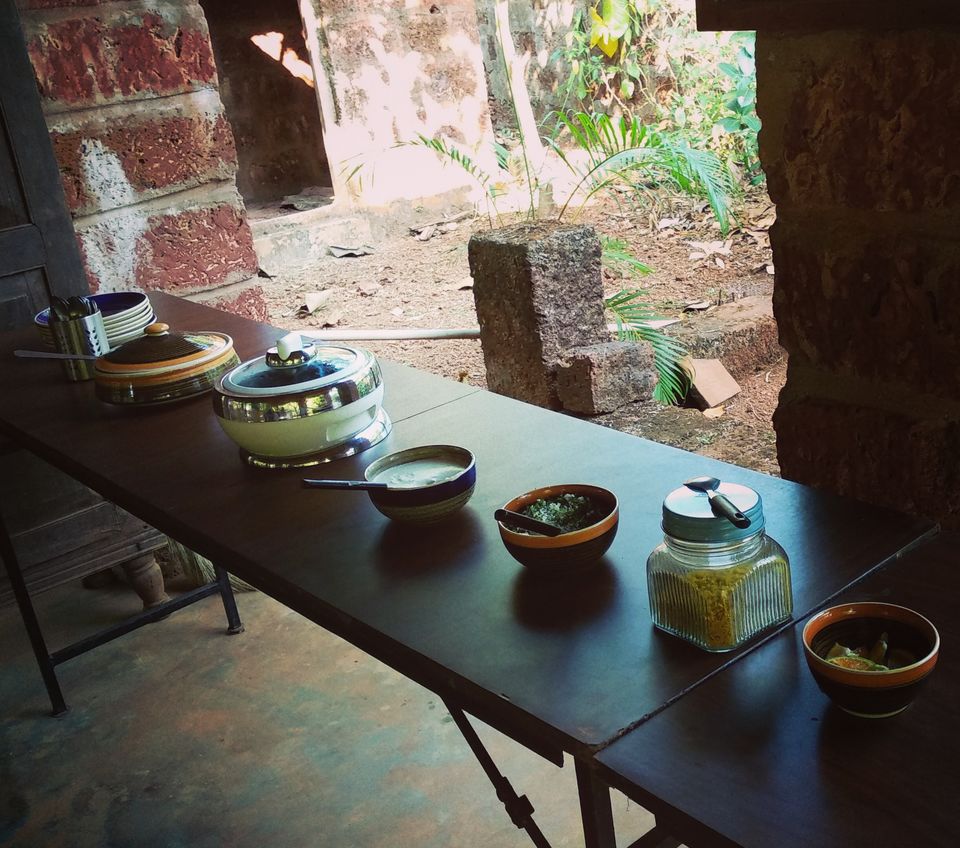 •Atithi Parinay is bliss for the nature lovers. The entire premise is covered with various trees like Mango, Coconut, Banana, Supari, Jackfruit, Kokum, Lemon etc. Vegetables, lentils, rice and some other crops are grown on the farm which is used to cook foods for the guests.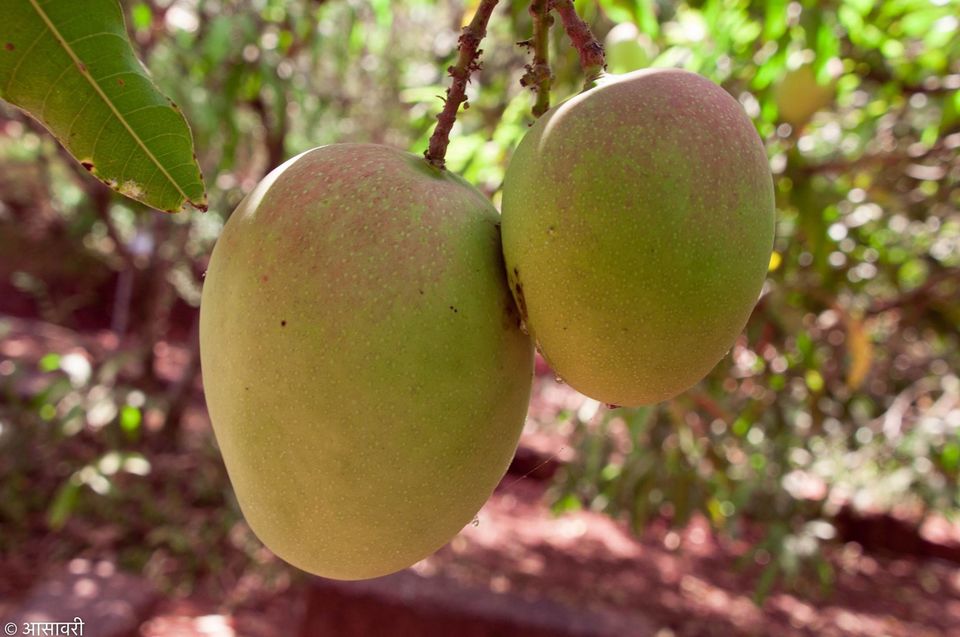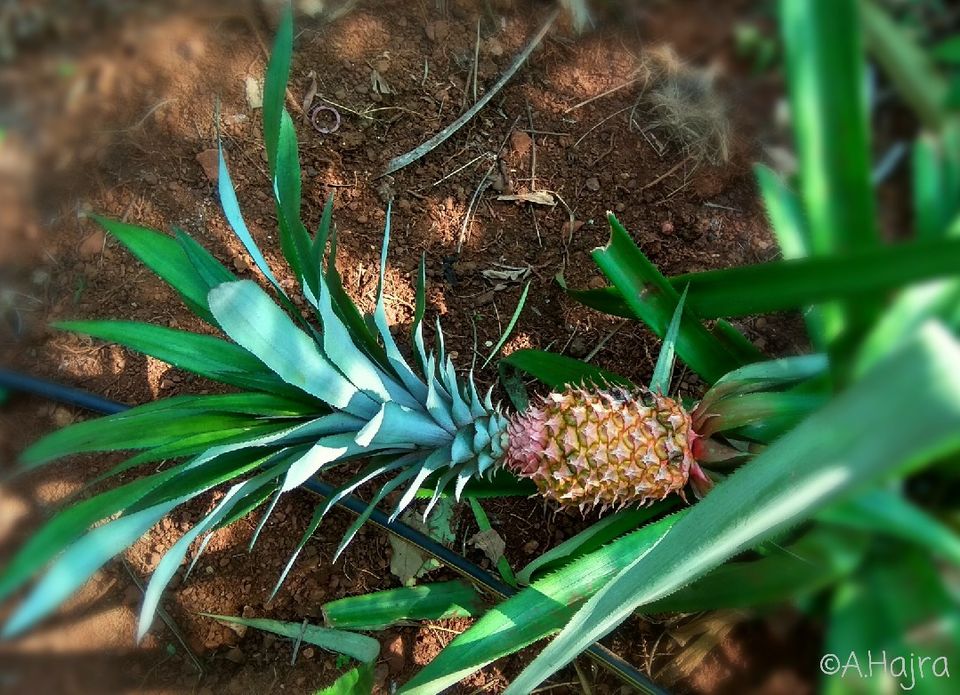 •This place is the habitat of many birds especially in Winter when various migratory birds visit this place. If you have interest in birds, you can let Medha know and she would help you in bird watching.
•In Summer this place becomes paradise for Mango lovers. You can enjoy fresh Alphonso Mango here, just plucked from the tree. You can even learn how to plant Mango seeds if you are truly interested. Atithi Parinay even organizes Mango festival (serves dishes prepared with mango, all day long) once in a year.
•You can enjoy swimming or fishing in the river in Monsoon.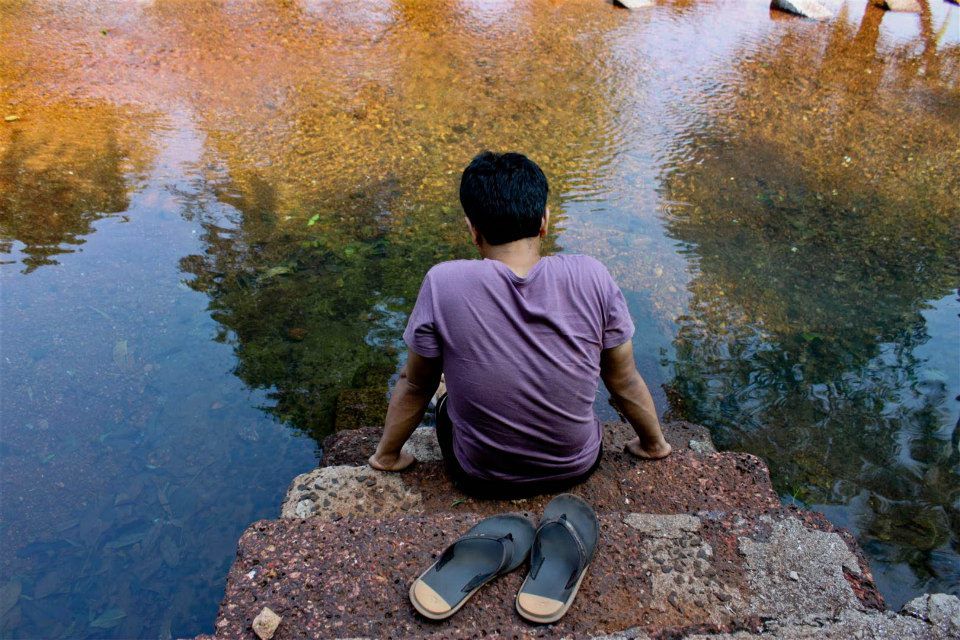 •Medha organizes cooking classes if requested, so if you are interested in Maharashtrian cuisine you can learn to cook some local dishes here.
•The property could be rented for the destination wedding or any type of photo-shoots.
•Rooms can be booked for the long duration, you would get an additional discount for it.
•The homestay has power backup, WIFI in the dining area, Ambulance facility in case of Emergency, nearby ATM & local market.
•Pets are allowed. They have two friendly dogs Maya & Coco.
•Non-veg food, smoking & alcohol is strictly prohibited as there is a Vitthal temple in the premise.
Nearby Attractions
•There are numerous scenic beaches in & around Ratnagiri. Most of the beaches are not much commercialized so you can enjoy a peaceful time there. The nearest one Aare-Ware beach is just 5 km away. There are some Forts, Lighthouses, Museums & Temples in manageable distance. Are you a adventure lover? then go for Scuba Diving & Paramotoring.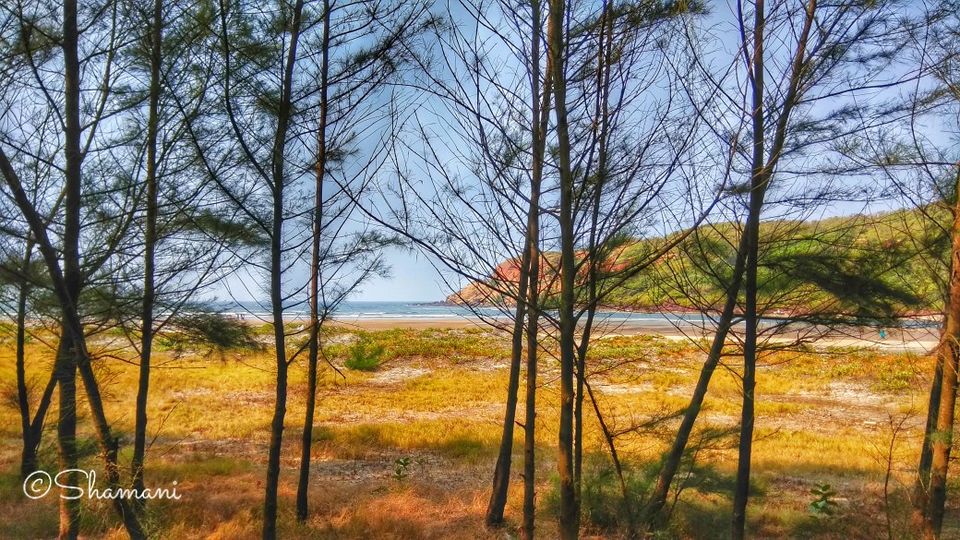 • If you are not bringing your own cab you can ask Medha, she could arrange a cab for local sightseeing at a reasonable price.
• You can take a public bus to reach Ratnagiri city from the local bus stop.
To know more about things to do in Ratnagiri, here is my article on Ratnagiri where you could get plenty of useful information.
Booking:
You can book Atithi Parinay now itself. It has a well-maintained website & booking is very simple. If you book now you can get a good deal as there is anniversary sale is going on(till 28 March,2018).