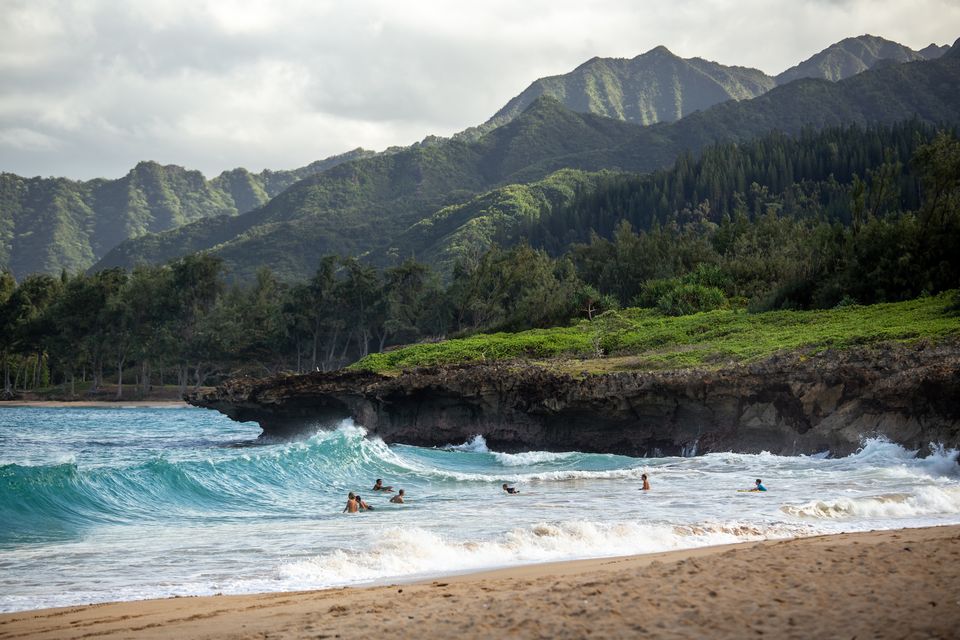 Set jetting is a unique form of travel that combines the best aspects of vacationing with the exciting world of entertainment. It allows people to experience the lifestyle of their favorite characters, visit film and TV locations, and explore the culture and stories of the places they visit. Some people opt for organized tours to visit famous set jetting locations, while others travel independently and explore on their own. In either case, set jetting provides travelers with an exciting opportunity to immerse themselves in a world beyond their own.
Set jetting has become increasingly popular in recent years, as more and more people seek to travel in a way that allows them to interact with the lives of the characters and stories they love. The idea is to create a unique and immersive experience that allows travelers to feel as though they have stepped into the world of their favorite characters. Set jetting vacations can be expensive and require considerable planning, but they can also be incredibly rewarding and memorable.
This new form of travel has also been embraced by the entertainment industry. It has become increasingly common for filmmakers and TV production companies to make use of popular set jetting locations in their productions. This has caused many of these locations to become even more popular, as they are featured in films, TV shows, and video games. Such exposure has allowed many of these locations to gain an even greater level of international fame.
In addition to this, set jetting has also come to influence how people plan their travel. Social media and other digital platforms give travelers access to an abundance of information about set jetting locations and their history. This knowledge has made it easier for people to plan trips to their favorite destinations, and to find the best places to experience the culture, history, and stories of the places they visit.
Where is the world travelling?
Set-jetting is set to become a huge trend in 2023. Popular Western series, such as HBO's The White Lotus, have seen an increase in interest in the places they were filmed. In 2022 and 2023, some of the most popular set-jetting destinations include Korea, Spain, Hawaii, and Sicily due to the popularity of K-dramas and other Japanese live-action shows and anime films. Research by Expedia shows that "streamed movies and TV shows are now the top sources of travel inspiration (40%), outpacing the influence of traditional travel media, such as books, magazines, and guidebooks.
Set-jetting has become increasingly popular among Indian travellers in recent years, with many people getting inspired by TV shows and saving money to spend on their dream destinations.
Some of the most popular set-jetting destinations for Indian travellers include:
The Old Town in London, where several prominent Indian films were shot is one of the most popular set jetting place for Indians. Old Town London is a unique and vibrant place to explore. It's packed with charming cobbled streets, bustling markets, impressive architecture, and some of London's most iconic attractions. From the Tower of London to St Paul's Cathedral, the city centre is filled with plenty of things to see and do. There's also a range of places to eat, drink, and be entertained, from traditional pubs and theatres to trendy bars and clubs. Whether you're a culture vulture, a foodie, or a shopaholic, Old Town London is a great place to visit and enjoy. Read more.
Another popular destinations for Indian travellers include Silverton, Australia, which featured in Mad Max 2. Silverton, Australia is a small, historic village located in the far west of New South Wales. It is a popular tourist destination, boasting an array of attractions such as ancient Aboriginal rock art, a historic cemetery, and the Mad Max movie museum. The area is home to some of the oldest archaeological sites from the pre-Laurentian period, making it an important place to visit for those interested in pre-history and Indigenous culture. Silverton is also home to a variety of wildlife, including rare species such as the mulabuck, or 'devil' emu. Visitors can enjoy the natural beauty of the nearby Mutawinji National Park and the stunning night sky, with some of the clearest views of the Milky Way in the world.
Zhangjiajie National Forest Park in China is where Avatar was filmed. Zhangjiajie National Forest Park is a picturesque natural wonder located in the Hunan province of China. It is part of the Wulingyuan Scenic Area and is a UNESCO World Heritage Site. The park is known for its towering quartz-sandstone pillars, lush vegetation, and winding rivers. Hiking and sightseeing are the major attractions. Visitors come to explore the numerous trails, visit the Avatar Hallelujah Mountain, and get a bird's eye view from the Golden Whip Stream cable car. The park is a paradise for nature lovers, offering spectacular beauty and plenty of opportunities for exploration. With its unique landscape, Zhangjiajie National Forest Park is truly a gem in the heart of China.
Djerba, Tunisia featured in Star Wars: A New Hope. It is a beautiful and diverse island in the Mediterranean Sea. From its pristine beaches to its bustling markets, Djerba offers something for everyone. Whether you're looking for a romantic getaway or an adventure-filled vacation, Djerba is sure to leave you with lasting memories. Its culture is a vibrant mix of African, Berber, and European customs, giving the island a unique flavor. There are plenty of activities to enjoy including kayaking, windsurfing, camel rides, and visits to ancient historical sites.
Dubrovnik, Croatia was the setting for King's Landing in Game of Thrones. It is a stunning Mediterranean destination with a rich culture, vibrant nightlife and a wealth of activities. The walled city is a UNESCO World Heritage site, full of traditional red-tile roofs, centuries-old churches and fortresses. The azure waters of the Adriatic Sea provide the perfect backdrop for swimming, kayaking, sailing and more. With its unique cafes, restaurants, bars and nightclubs, Dubrovnik is a great city for enjoying a night out. Spend your days relaxing on the beach, sightseeing in the old city, or exploring nearby islands. Dubrovnik truly has something for everyone, making it a must-visit destination for any traveler looking to experience the beauty, culture, and diversity that Croatia has to offer.
Additionally, another popular set-jetting destination for Indian travellers is Doom and Mangawhero Falls in New Zealand, where the Ithilien Camp scenes from Lord of the Rings were filmed.
Mangawhero Falls is a stunning natural wonder situated in the town of Taumarunui. It's a popular tourist attraction due to its breathtaking beauty and remarkable history. The falls, which range from 20 to 30 meters, have created a deep, chasm-like pool that makes it one of the most picturesque spots in the country.
The mysterious Doom Cave, located near the Mangawhero Falls, is another major attraction. This cave, believed to have been formed thousands of years ago, is said to be cursed by the local Māori. People still venture into the cave, however, to experience the eerie atmosphere and the natural beauty of the surroundings.
Mangawhero Falls and Doom Cave are two of New Zealand's most visited tourist sites, and they are a must-see for anyone looking to experience the country's unique beauty. Venture in and explore the majestic waterfalls and mysterious cave to get a glimpse of the country's natural wonders.
Set jetting has become a popular trend in new-age travel, and it is influencing how people plan and experience their vacations. By allowing travelers to immerse themselves in the world of their favorite characters, set jetting helps create a unique and enjoyable travel experience that cannot be found anywhere else.
Have you tried set jeting yet?
Ready to travel for free? Earn credits and redeem them on Tripoto's weekend getaways, hotel stays and vacation packages!