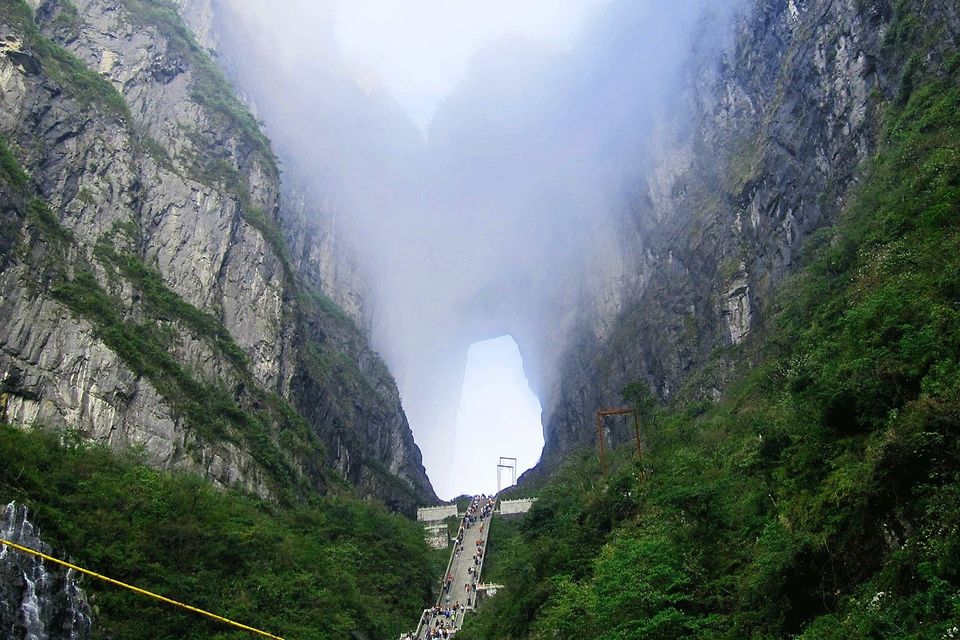 One of China's most famous landmarks, Heaven's Gate is located in the Tianmen Mountain National Park. The stunning rock arch is located at a breathtaking height forming a spectacular height. There is a huge 24,500 feet staircase that leads to the main location. In fact, the path to Heaven's Gate is a staircase with 999 daunting steps.
Where?
Heaven's Gate is located in the Tianmen Mountain National Park, in the northwestern part of Hunan Province, China.
What?
Tianmen Cave is located about 5,000 feet above sea level making it the highest naturally formed arch in the world. Most people love to trek up the mountain to behold the impressive views and unique formation.
There are total 999 stairs that lead up to the gate. In Chinese numerology, number nine represents good fortune and eternity and is considered to be a lucky number.
It is believed that the 430 feet tall and 190 feet wide cave turned into a unique shape in the year 263 A.D. after one side of the mountain's cliff collapsed to form the arch. However, many also claim that the cave's creation is a mystery.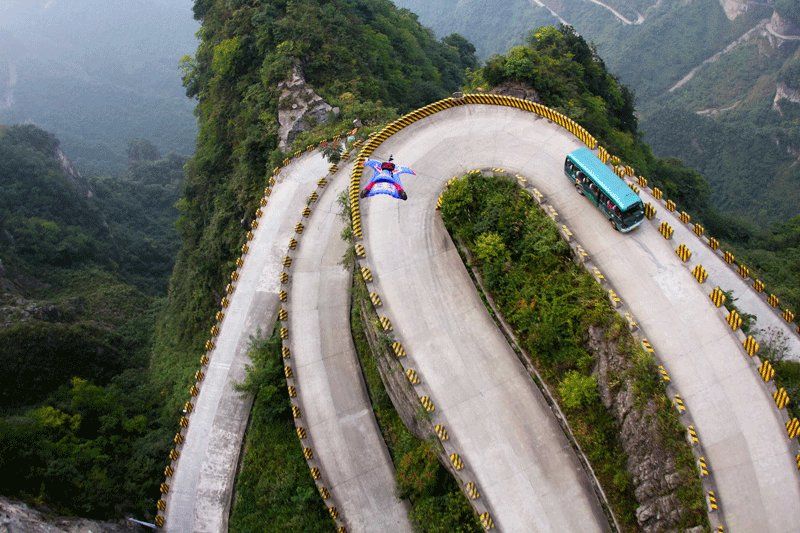 There is also a Tianmenshan Temple at the location which was built in the year 870 A.D. The temple adds to the religious significance of the place and is believed to be the Buddhist center of Western Hunan.
Besides, there is a park around the area which offers equally incredible views. Visitors can also take a walk at the cliff-hanging walkways to get closer to the geopark and the sacred Chinese mountain.
How to get there?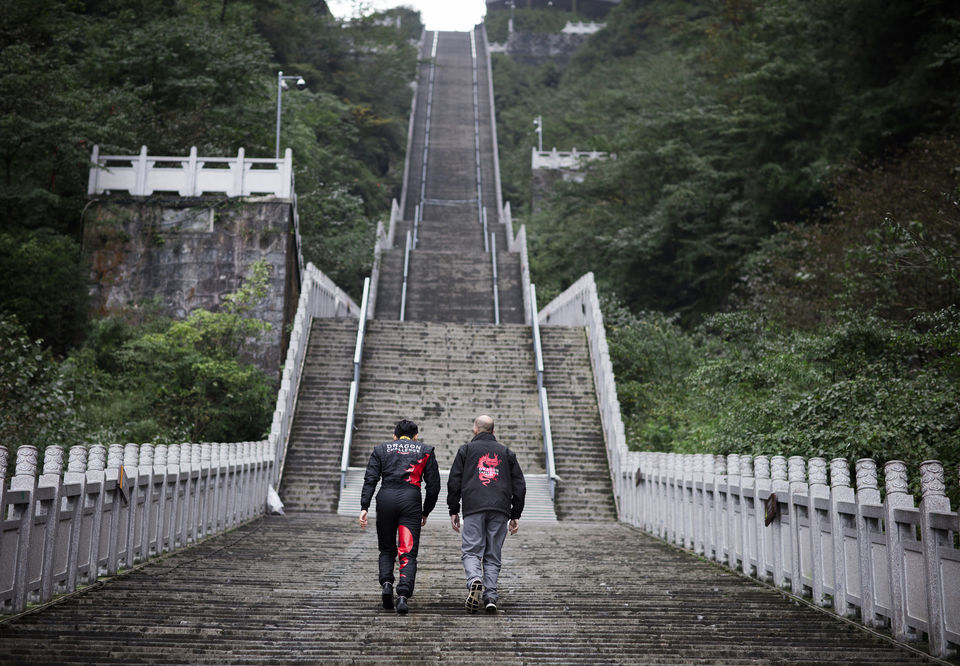 Get to the center of Zhangjiajie in China's Hunan province load onto the Tianmen Mountain Cableway to get to the Heaven's Gate. It takes about half an hour for the cable car to climb to the top of Tianmen Mountain.
If you are not a fan of cable car then you may opt to take a bus up a narrow roadway.
If you are an adventure geek and wish to challenge your physical strength then you may like to walk up to 999 steps.
What is the most challenging adventure trip that you have experienced in your life? Share your experience with Tripoto community here.
Meanwhile, watch some amazing travel videos on Tripoto's YouTube channel.