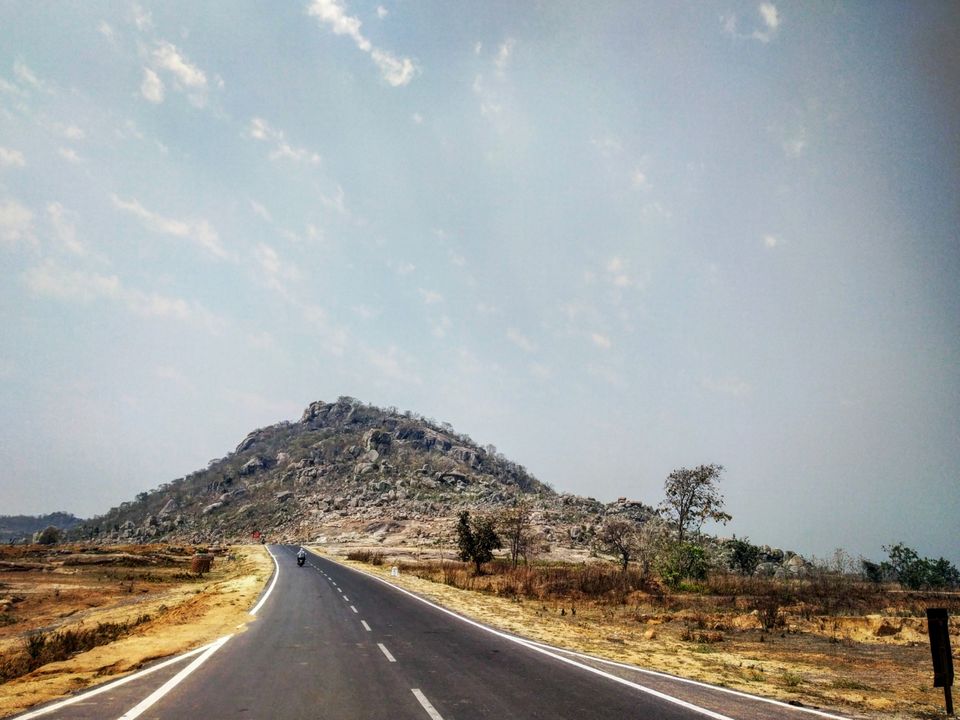 Bagbahara is a small municipality in the Mahasamund district of Chhattisgarh state. Once you reach Mahasamund it takes somewhat 35 km more to be here. Although it was a summer trip yet it was comfortable because of the roads that take you here. Except the Mahasamund City, the entire area of the district is covered with trees (and hills) which provide a sense of comfort while driving or riding.
Visiting Bagbahara was on the list for a few months now and finally took the chance of this summery april journey.
As they say it's not about the destination but the journey which takes you to it, so was with this one. The main tourist attraction in Bagbahara is the Chandi Mata Temple, said to be a Shaktipeeth (शक्तिपीठ). After reaching Bagbahara the road which took us to the Chandi Mata Temple, was definitely one of it's kind. Surrounded by hills (or small mountains). If you ever go to this place do stop your vehicle and stand amidst these roads. Definitely a view to enjoy and appreciate.
So it isn't wrong to say that from mesmerizing hills surrounding the road to hearing stories about the visitor bears in the Chandi Mata Temple, Bagbahara has so much of beauty to offer.
The Chandi Temple is said to welcome Bears as guests everyday. We were there around 1'o clock and were not able to witness them but a local woman told us that they visit mostly around 10'o clock in the morning and then around 3-4 PM in the evening. Folks say they worship the goddess where as some say they come to eat the Prasad.
Indeed there is so much more to see and find about this place. Definitely worth one more visit during monsoon or winters. And this is what i would recommend to all of you too. Add this place on your list of monsoon/winter trips.