Have you ever wondered about travelling to Chhattisgarh?
But before the name of any interesting destination struck your mind, you were hit by some news about insurgency in the red corridor of India?
It wouldn't be a surprise if most of us could not come up with the name of a popular tourist destination from Chhattisgarh. But how can a state with 44% forest cover and only 23% of urbanised land, not have beautiful landscapes.
The pristine beauty of Chhattisgarh has an ability to captivate you, and you would never want to come back from this state unchallenged by urbanisation or pollution.
Reasons why Chhattisgarh will never let you go:
1. The Tibetan Tranquility- Yes, none of you can relate Buddhism with Chhattisgarh! But there is a thriving Tibetan culture in Mainpat, Chhattisgarh, with a marvellous monastery.
2. The Virgin Hills- The northern and western parts of Chhattisgarh are dotted by some of the oldest mountain ranges in the country. At the heart of India far away from man-made structures, these natural marvels have retained their actual form.
3. The Clear Night Skies- With minimal pollution, Chhattisgarh skies are clear, and a night photographer's delight.
4. The Cascading Waterfalls- The undulating terrain of Chhattisgarh with plateaus and gorges, and plenty of rainfall gives home to many waterfalls that can take your breath away.
5. The Original Inhabitants- About 32% of the state is constituted by indigenous tribals. In fact, the Southern districts of Dantewada and Bastar have about 75% of its population as tribals. These are some of the earliest dwellers of the Indian subcontinent who have preserved their ancient culture.
6. The Old Gods- In ancient texts, the Chhattisgarh region is identified to be the home grounds of the Nagas. The local deities worshipped here are from ancient Hinduism, many of which are not worshipped by the contemporary Hindus.
7. The Gender Positivity- Women enjoy a respectable position in society in this state which has maintained a positive sex ratio since long. The important deities are fierce goddesses and women have a position of command when it comes to decisions such as finance, selection of groom and occupation.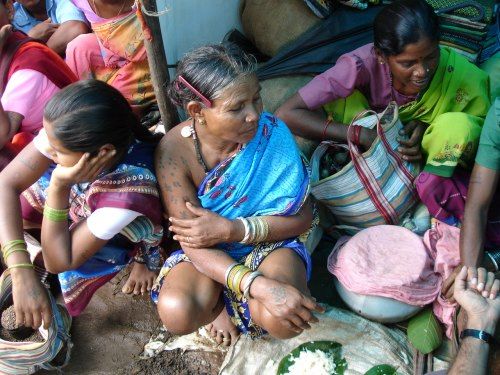 8. The Unique Cuisine- Apart from the very popular and delicious red ant chutney, there are many unique flavours from Chhattisgarh which are yet to find their place on the menu of a fancy restaurant in cities.
9. The Under-rated Art Forms- The many art forms of Chhattisgarh haven't found a good media promotion yet, for the audience to understand how beautiful they are!
10. The Vanishing Craft- In the lack of marketing opportunities and sponsorship, some of the old crafts of Chhattisgarh are vanishing. It is time we realise how significant they are in conserving the cultural wealth of the nation.
With so much to see and experience, would you even want to come back from Chhattisgarh?