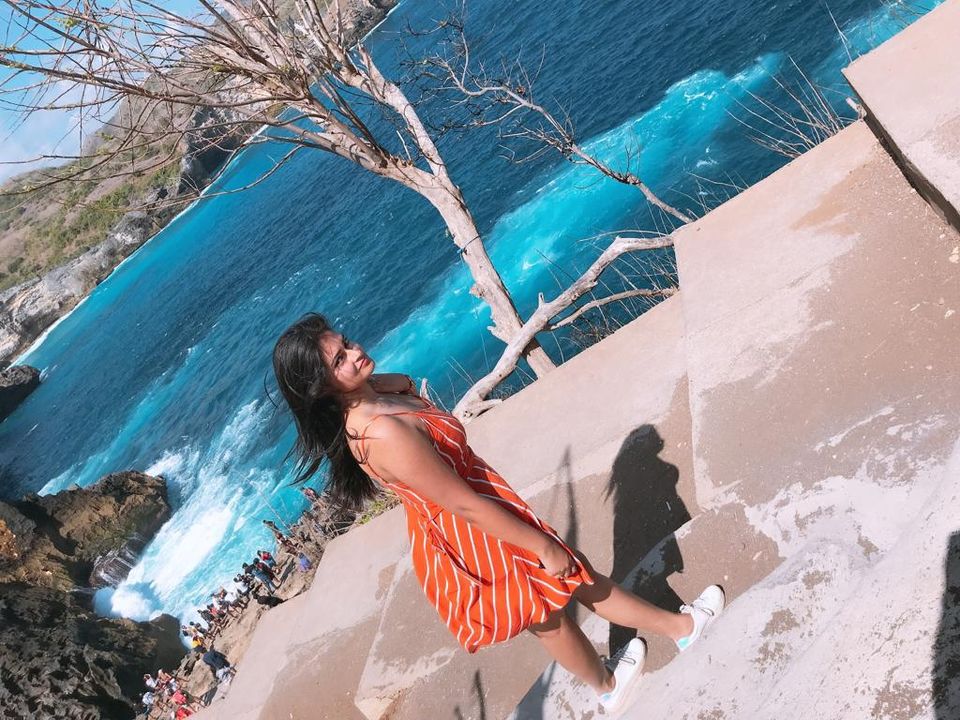 I was very happy as I had booked my tickets 3 months in advance thinking that I had saved money but when I went to the airport, Air Asia asked me to pay INR 6200 extra for my check in luggage.
MISTAKE-
1) Its their business strategy but I should have read the hidden details especially those in small lines that what all is included(I booked through make my trip).
2)Most of the foreign countries we travelled, we always got blankets free of cost but Air Asia will give you Blanket only when you pay them((INR 200).
CORRECTIONS-
1) Now a mistake had been made so I understood that they will also charge me for my return flight check in luggage So I paid it online beforehand and had to pay only INR 4000(earlier INR 6200).
2) Always carry a Jacket with you to avoid paying for blankets!
3)Always carry Cabin Luggage bags inspite of check in luggage as it saves time which could be wasted waiting at luggage belt once you land and might also save you money for check in luggage (like what happened in my case).
TIP-
You won't get Indonesian Rupiah(IDR) at Indian airport so its always better to take US dollars and then get it converted once you land in Bali.
Malaysia Airport-
There's No direct flight to Bali from India so my interconnecting flight was from malaysia airport
When at airport, one must head to this place if you want to have a really refreshing juice in Breakfast(18 RM per glass).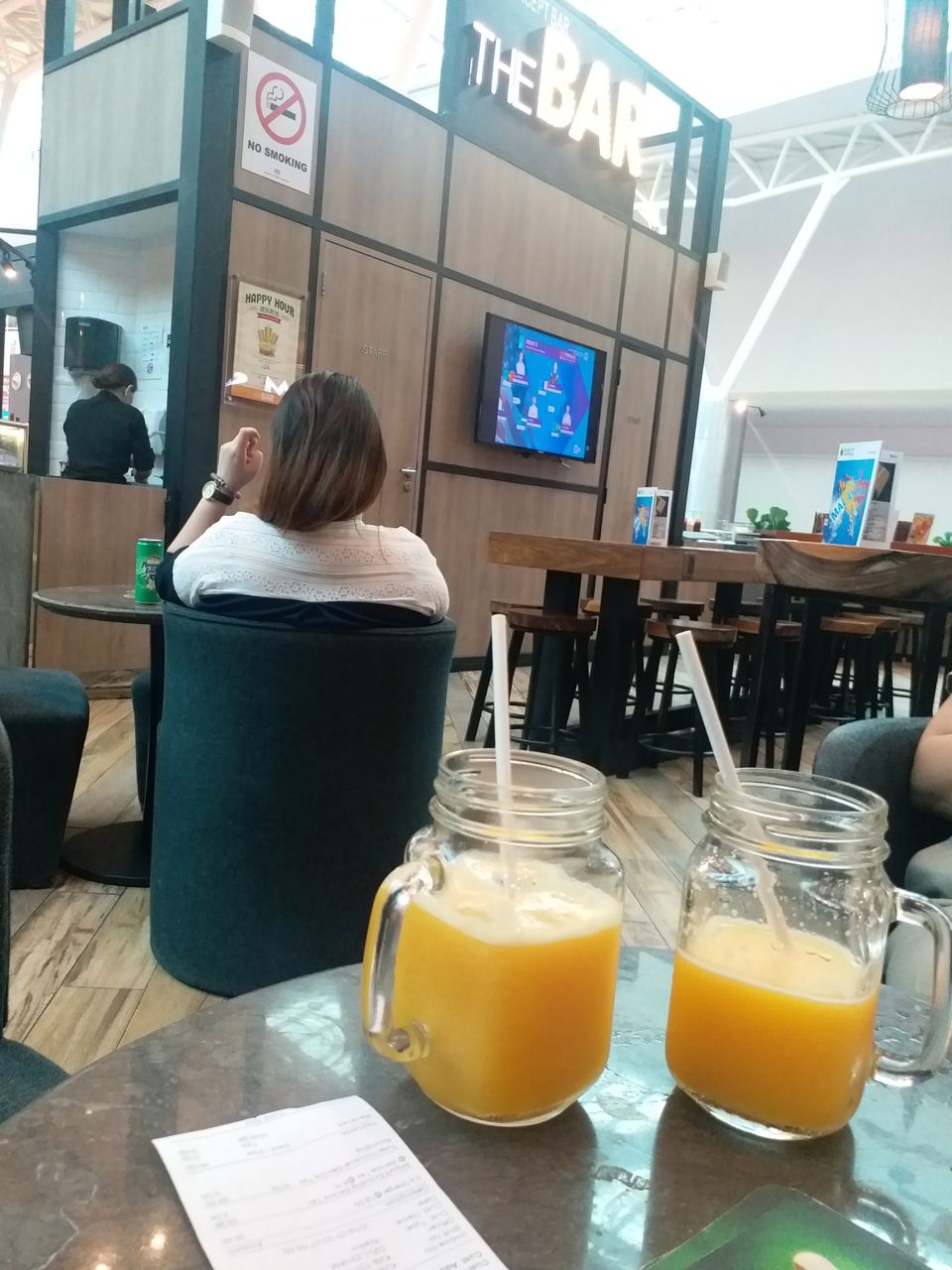 MISTAKE-
1) My flight landed at 2pm and by the time I got the luggage it was almost 3pm.
The Biggest blunder was that before booking a cottage in Ubud I didn't check out how far was it from airport.
It took us 2hour and 30 minutes to reach there with my full day being almost wasted as we reached in the evening and were dead tired.
WISE DECISION-
1)I believe I found the Cheapest floating breakfast in Bali( Room INR 2800/day, breakfast included).
2)I booked it through Air bnb.
Deluxe with Floating Breakfast experience
Private room hosted by Heri
Jalan Premasanti No.17, Ubud
3)On other sites its available by the name of Kamandhani cottage but booking from there you won't get floating breakfast!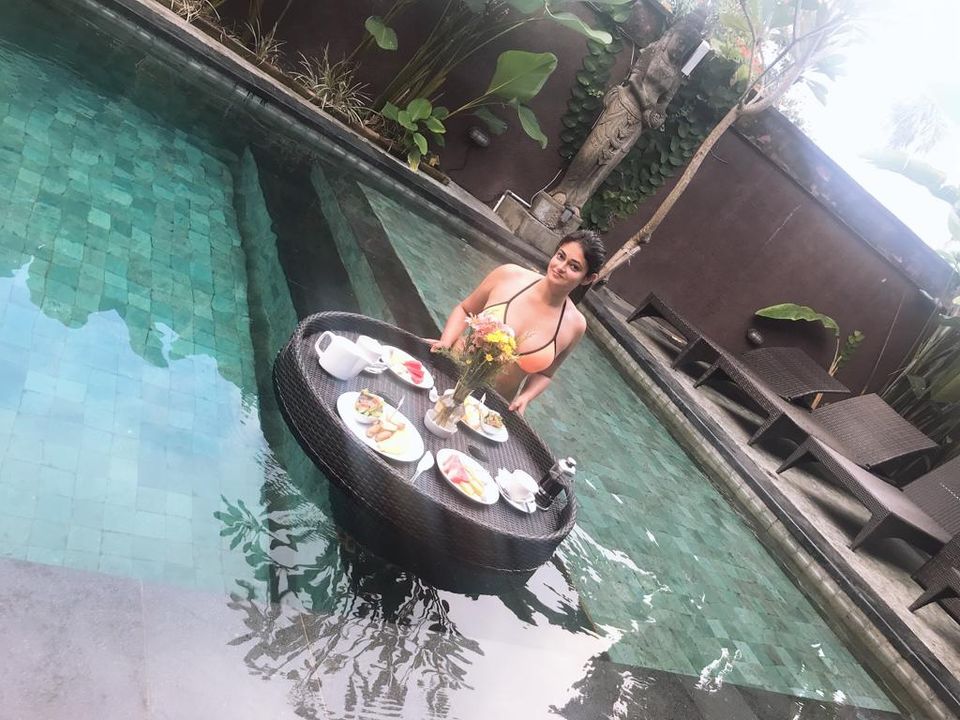 It was our 2nd day and I wanted to make the most of it by covering NUSA PENIDA(One has to go till Sanur and then take a speedboat to reach nusa penida)
MISTAKE-
1) One major mistake was that I booked a taxi til Sanur through my cottage hotel without even checking what should have been the nominal charges(taxi driver charged me a lot IDR 400000)
CORRECTION-
One should always have GRAB Taxi app in mobile so that you can check the actual fare and then accordingly bargain with private taxi drivers.
MISTAKE-
1) Yes the taxi driver dropped me at Sanur but almost 1km before the actual place where you get cheap tickets. He dropped us at those private tourist shops/office on road. Even after I bargained with him I was made a fool as I paid him extra money for tickets(which I got to know once i reached the sanur beach).
CORRECTION-
1)Always book online tickets for ferry in advance as they are cheaper.
2) If you prefer booking by going at Sanur then please ask your driver to drop you directly at Sanur Beach only because there are multiple counters over the sea shore to buy tickets.
3) Nusa Penida to Sanur-one way-IDR 200000
Two hundred thousand Rupiah as they call it!
MISTAKE-
1)We took 10:30 am ferry because of which we didnt have much time to explore nusa penida as the last return ferry is at 5pm
10:30-11:30 Reached Nusa penida
12:00-1:30 Reached by Scootie to Angel billabong
1:30-3:00 Lunch and Pictures
3:00-4:30 Returned back to ferry harbour
2)I was there at Angel billabong and Broken beach but couldnt go and take pictures as time was so less.
CORRECTION-
One should always take the first ferry at 8am to have ample amount of time to explore the famous Instagram landmarks!
Maybe the better option is to book your stay at the island and then explore.
BIGGEST MISTAKE OF THE TRIP-
1)Never ever rent a bike/scootie if you love your life!
The roads are really bad at places and are almost at 45degree angle,going up and down,narrow,sharp turns. I even saw 2 people who skidded on these roads when I was driving through.
2)I rented a Scooty for full day including petrol in IDR 200000(don't know was high or less!)
3)Only thing I know is my wife wanted to kill me for this decision of driving!!
CORRECTION-
Hire a Taxi with a driver as they are trained adapted and experienced to drive on such roads(IDR 500000)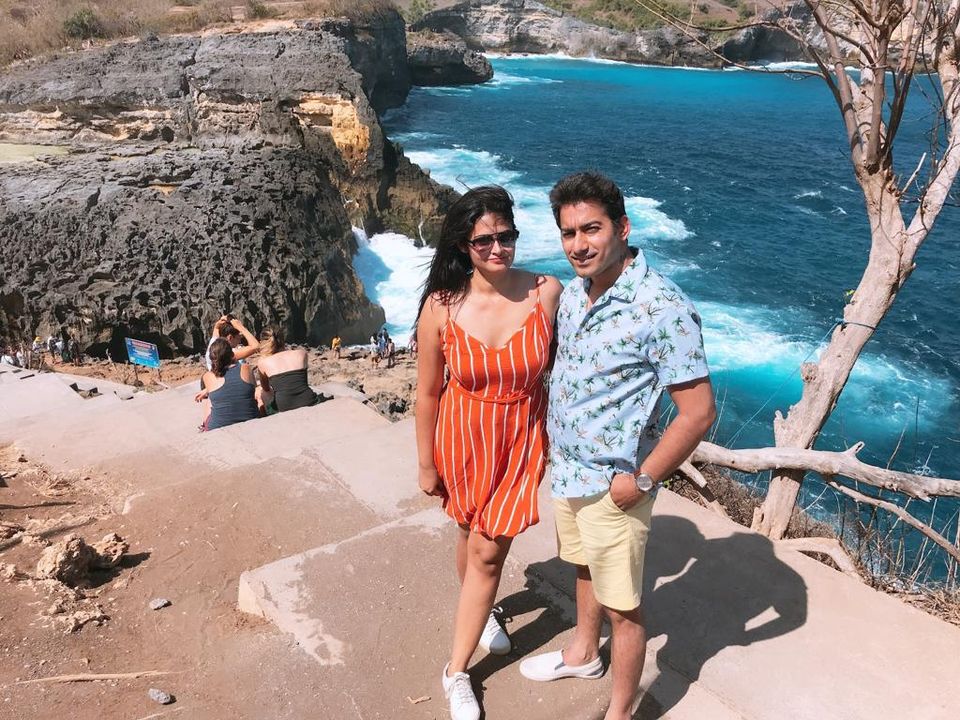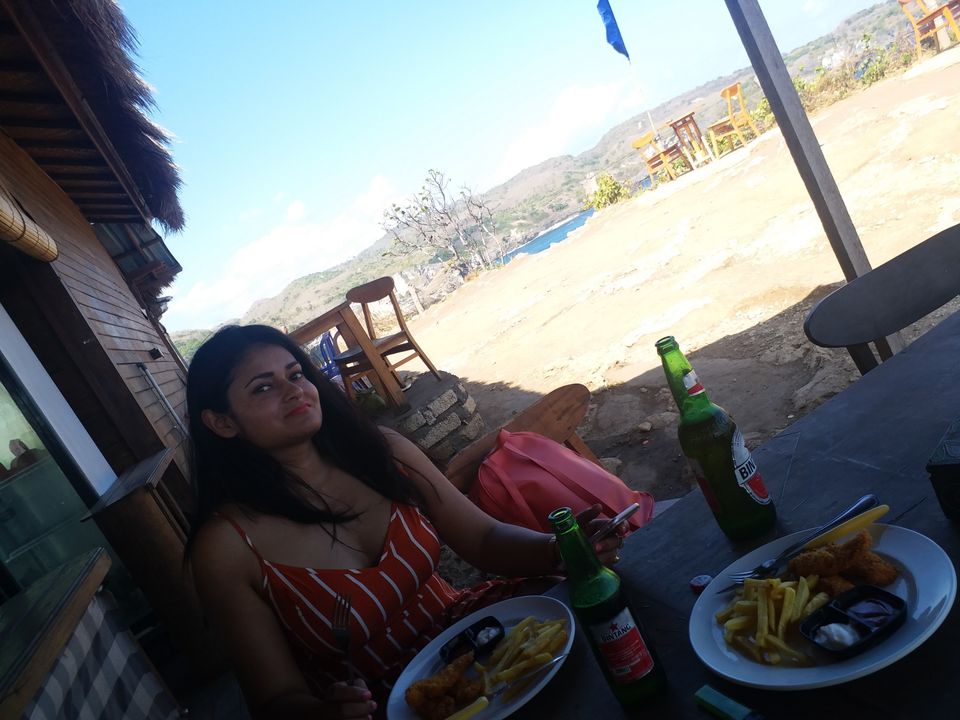 WISE DECISION-
Wife was furious after that bumpy scooty ride of 3hours so had to make it to her & I googled that the best 5 star night club in Bali was potato beach club.
INTERESTING FACT-
1)We were informed at the entry that if you want to sit by those Pool side Sofas you have to spend 1million rupiah!!(IDR 1000000)
2)There are chairs on the sides where you dont have such requirements and you can spend according to your pocket.
3)You are free to swim in this pool which is beach facing and pretty.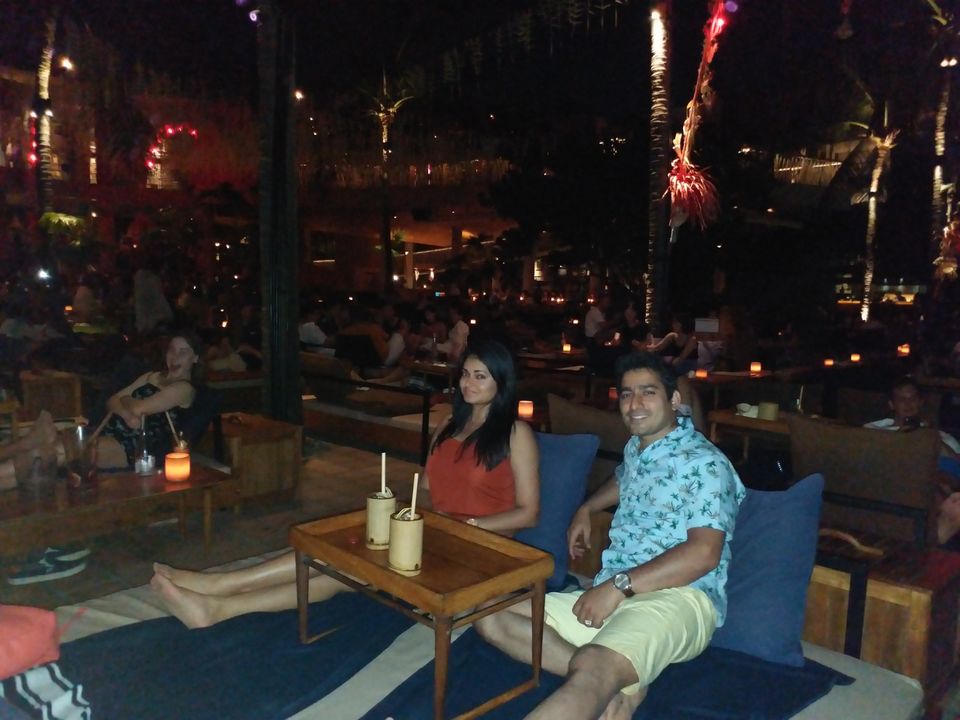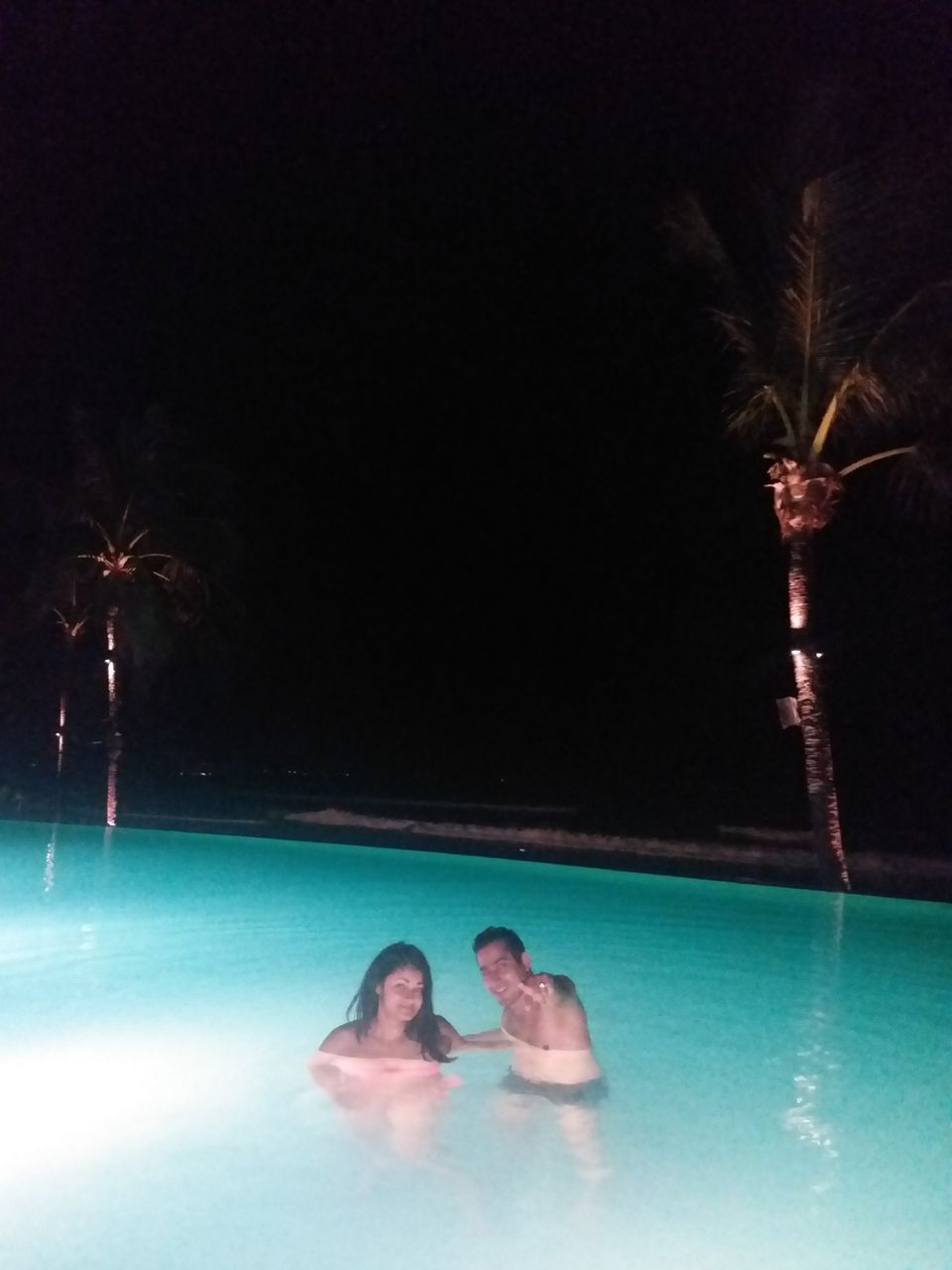 WISE DECISION-
1)Only private taxis are allowed to enter inside this bar so they charge you extra. So what I did was call a driver through Grab app and asked him to wait at roadside.
2)Grab taxi was cheaper in cost and very safe(we travelled at 12am at night)
I so wanted to make my wife do the swing in ubud but two days had gone by and our stay was over.
But now we were heading to our next destination to Nusa Dua. We were lucky that midway our driver told us about this swing which we were crossing through and we surely wanted to do it!
MISTAKE-
We had to pay IDR 200000 for single person.
CORRECTION-
Always book online as its way cheaper almost half the price.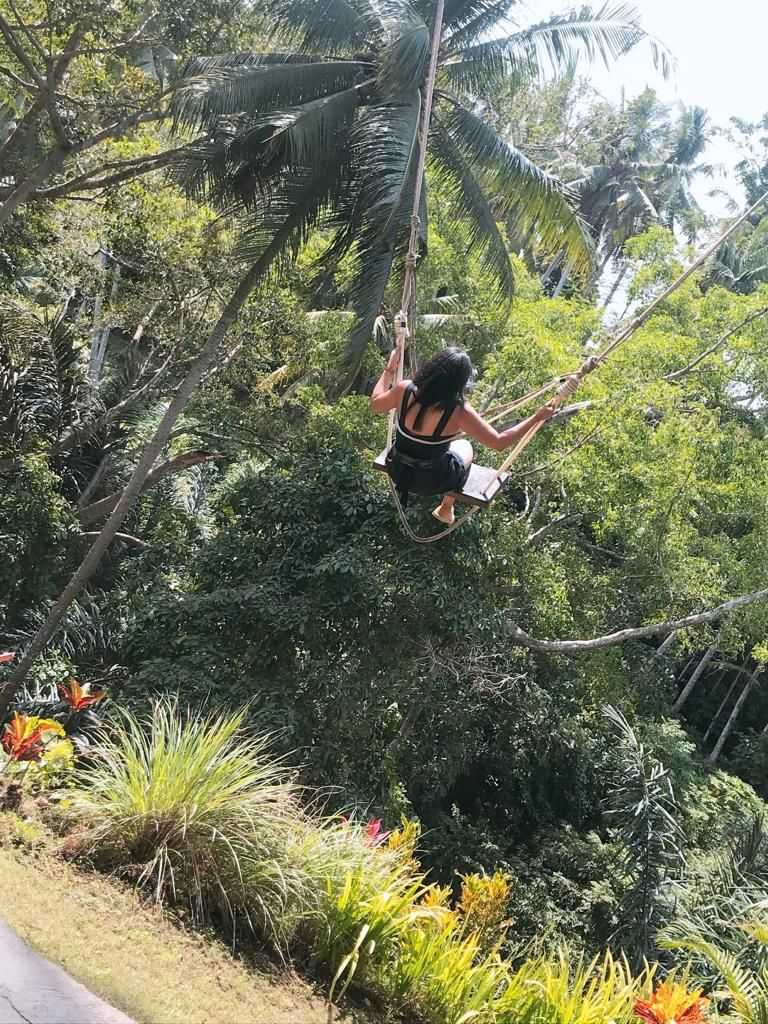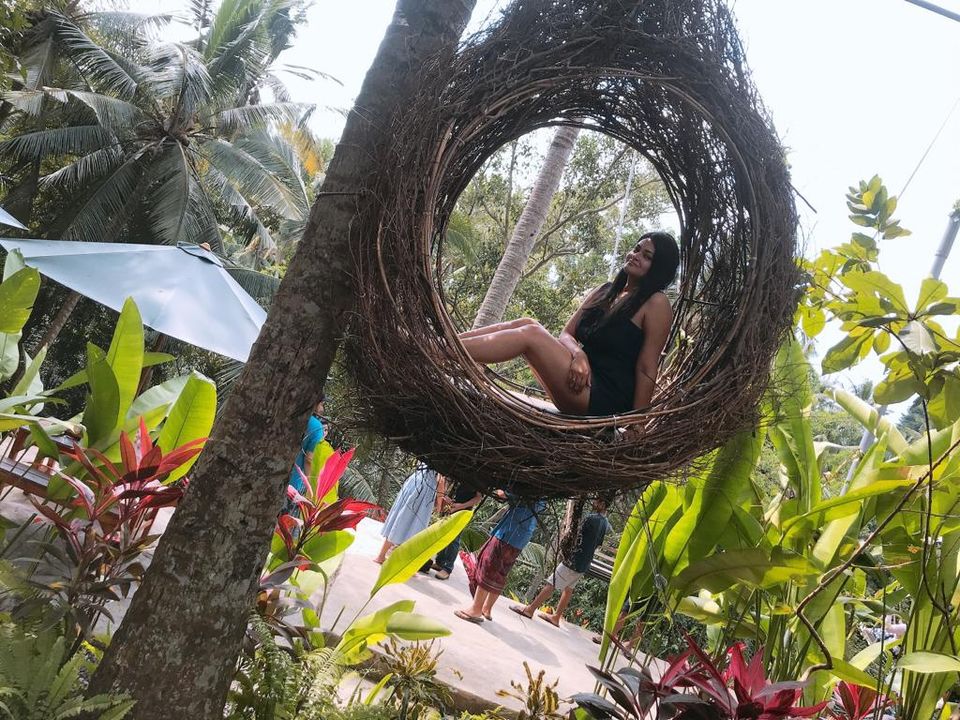 INTERESTING FACTS-
1)We booked a stay of 2days so though you might have already paid your full amount of room but the hotel would still block an extra IDR 2000000(2million).
So keep your card loaded!!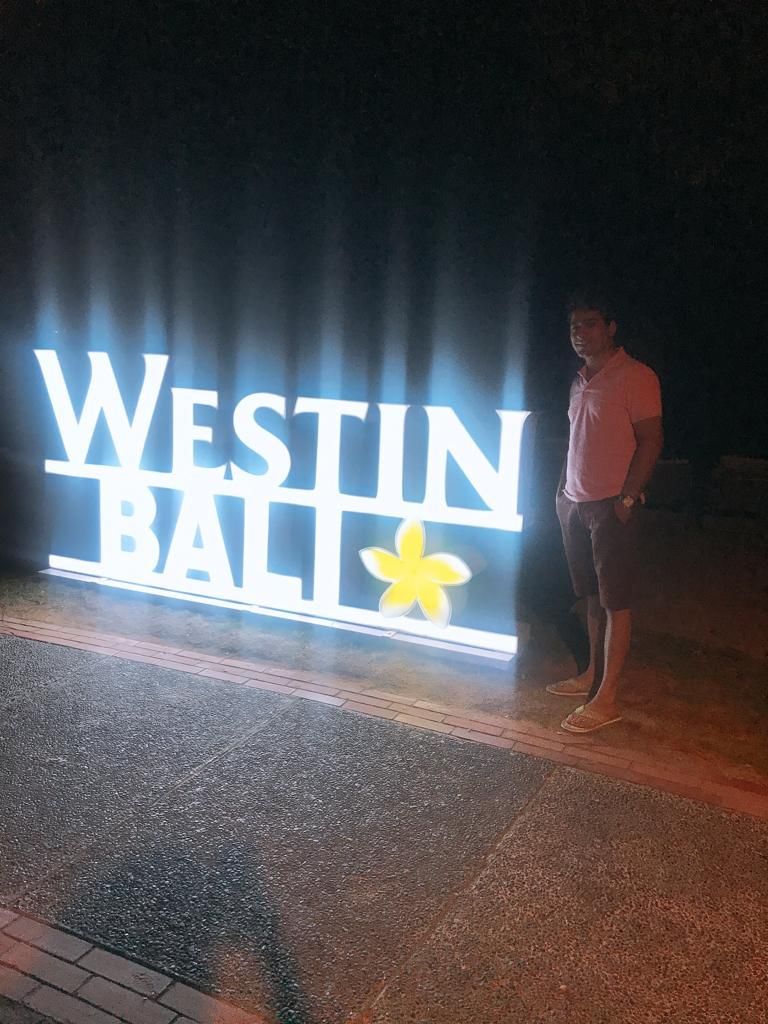 2) Dream beds on the beach are chargeable and have to be booked in advance usually.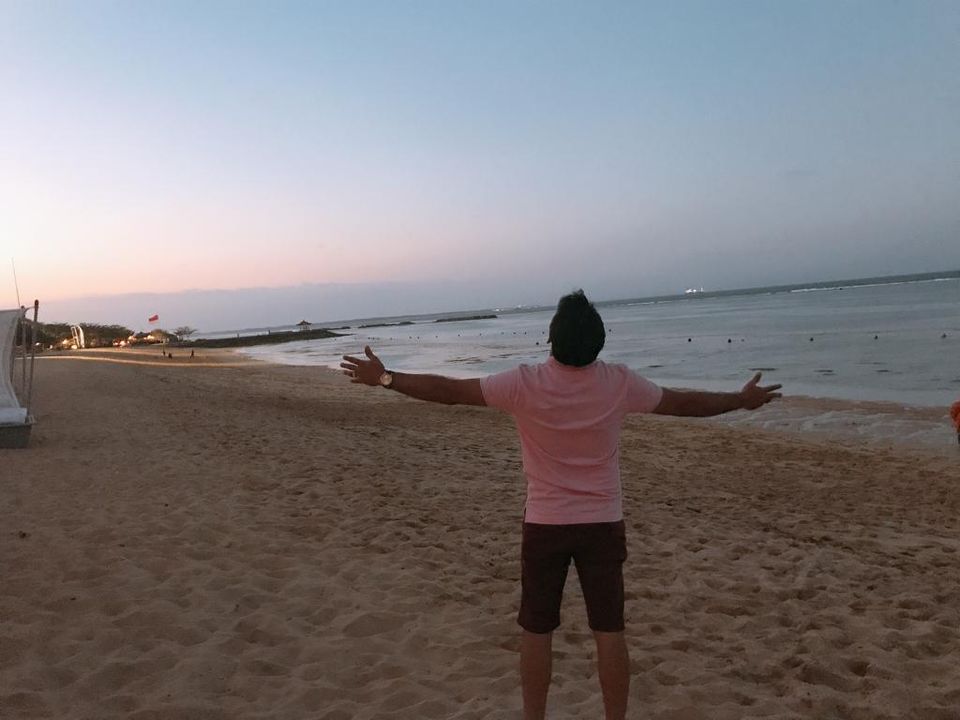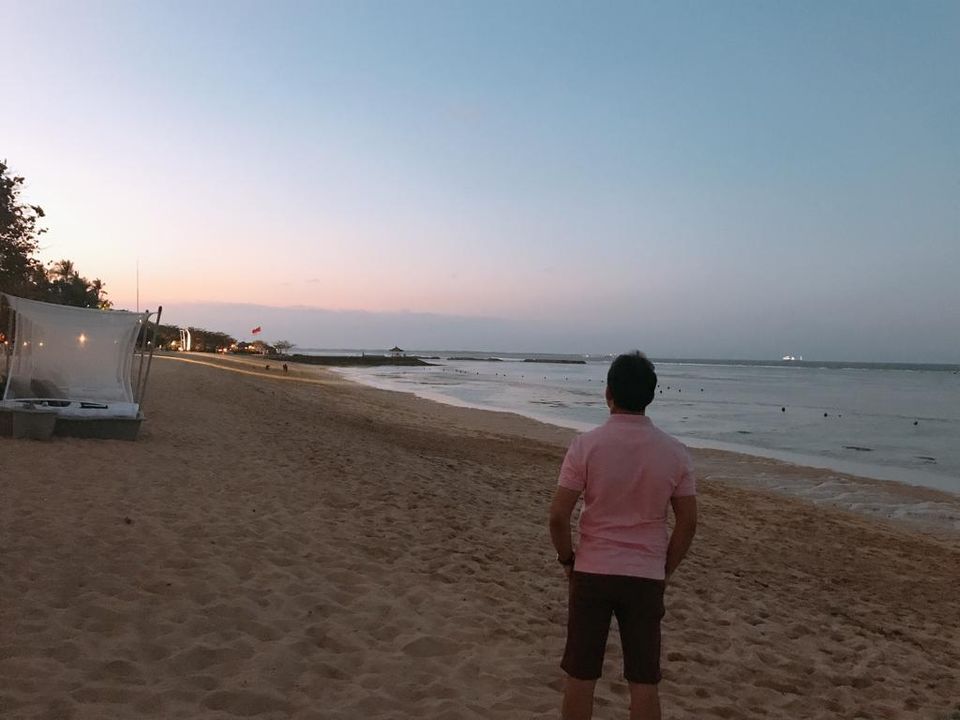 3)Always prefer sitting inside those brown round cocoons on the beach as they are free of cost!
4)At night also you can sit by the beach and enjoy cocktails and the famous local beer Bintang.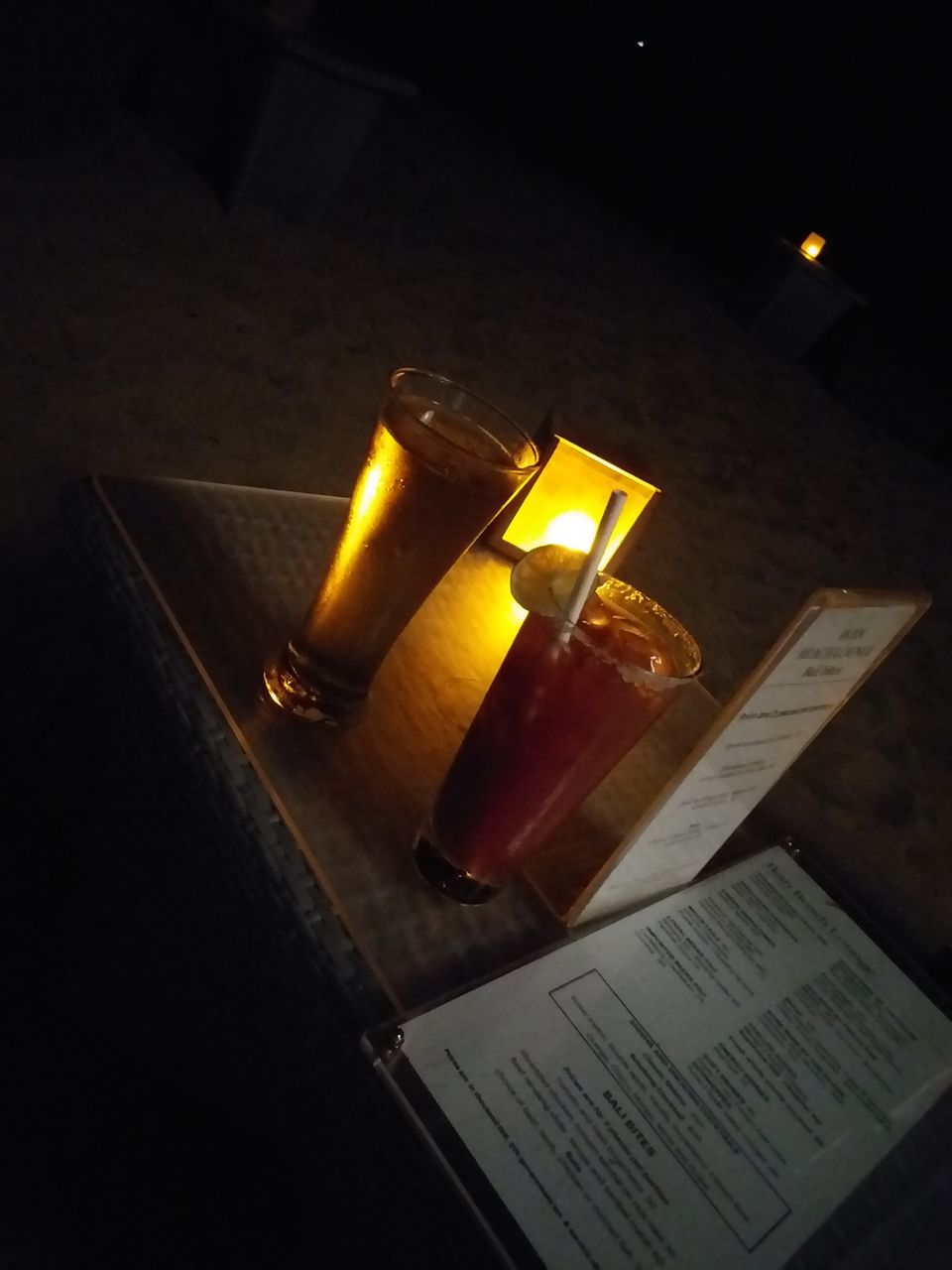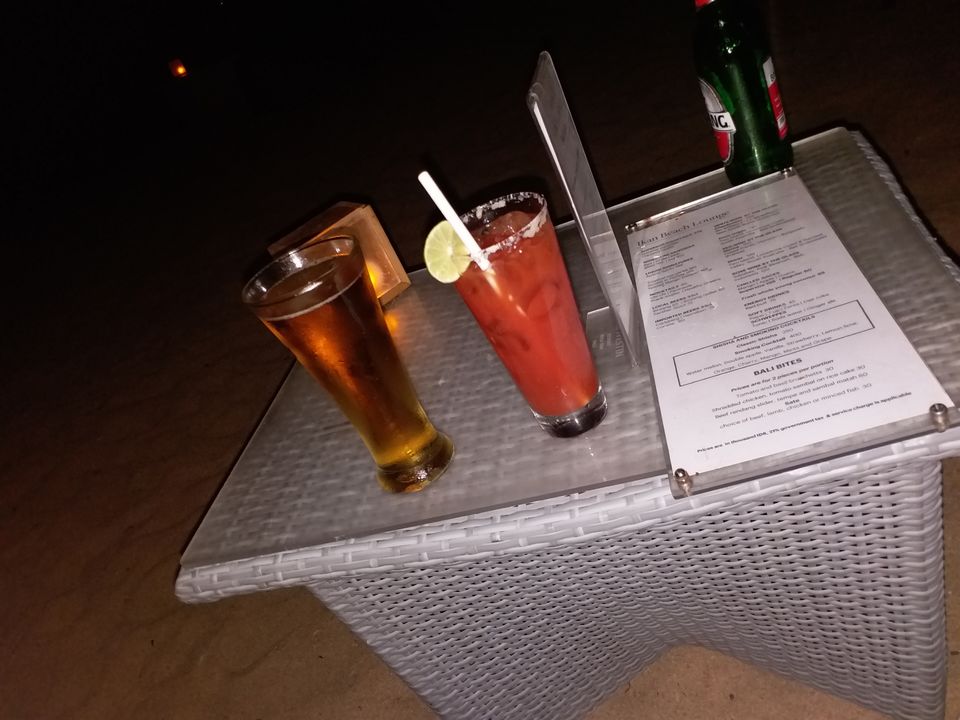 5)Westin, Nusa dua resort and Spa, Melia Bali and few others are all interconnected at the beach side so one can have a good walk without restriction by any resort.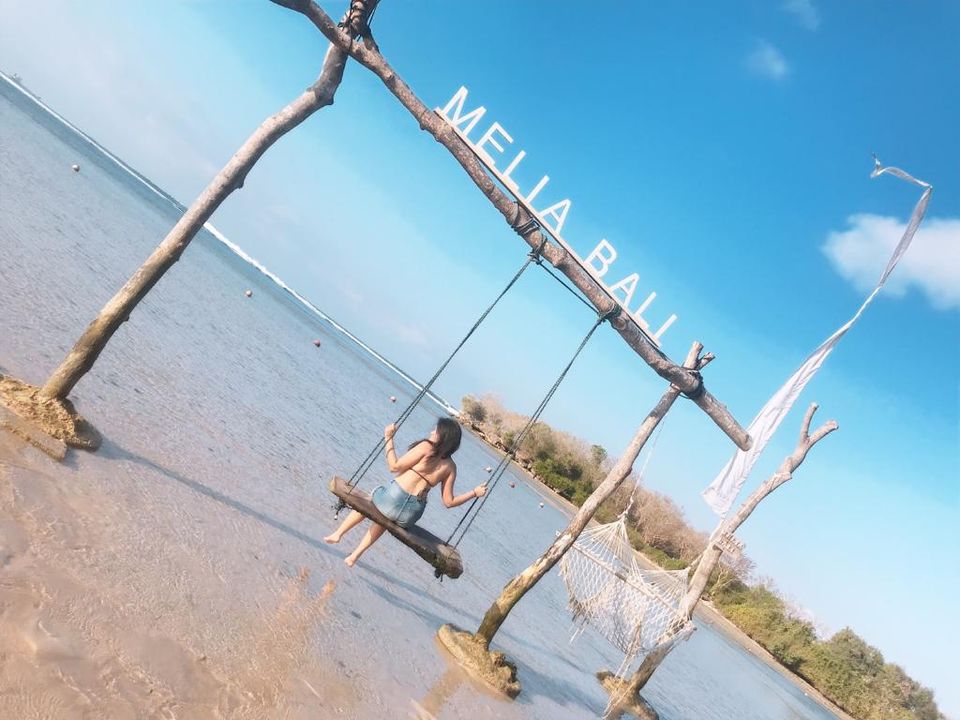 6)Cycling in westin is chargeable!
7) There are two pools amongst which the bigger pool has a depth of around 6.5 to 7 feet so only if you know swimming then try jumping inside!
Smaller pool is realy small and meant for kids! But there's a net so you can play water ball games.
MISTAKE-
Such a beautiful sea facing property so I wanted to have a photoshoot for the first time but I had to pay 99USD for 5 pictures.
CORRECTION-
Numerous options on Airbnb where you can book a professional photographer at INR 4000 only.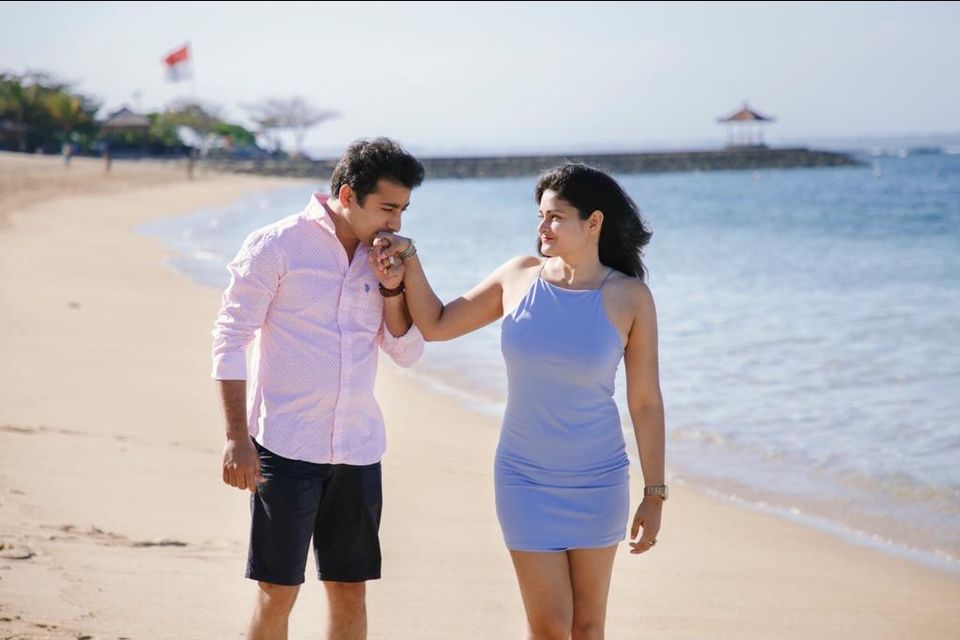 Overall, Bali is sure to give you a surreal experience and lifetime memories to cherish! All you need to do is plan ahead and soak yourself in tranquility of blue waters and greenery!