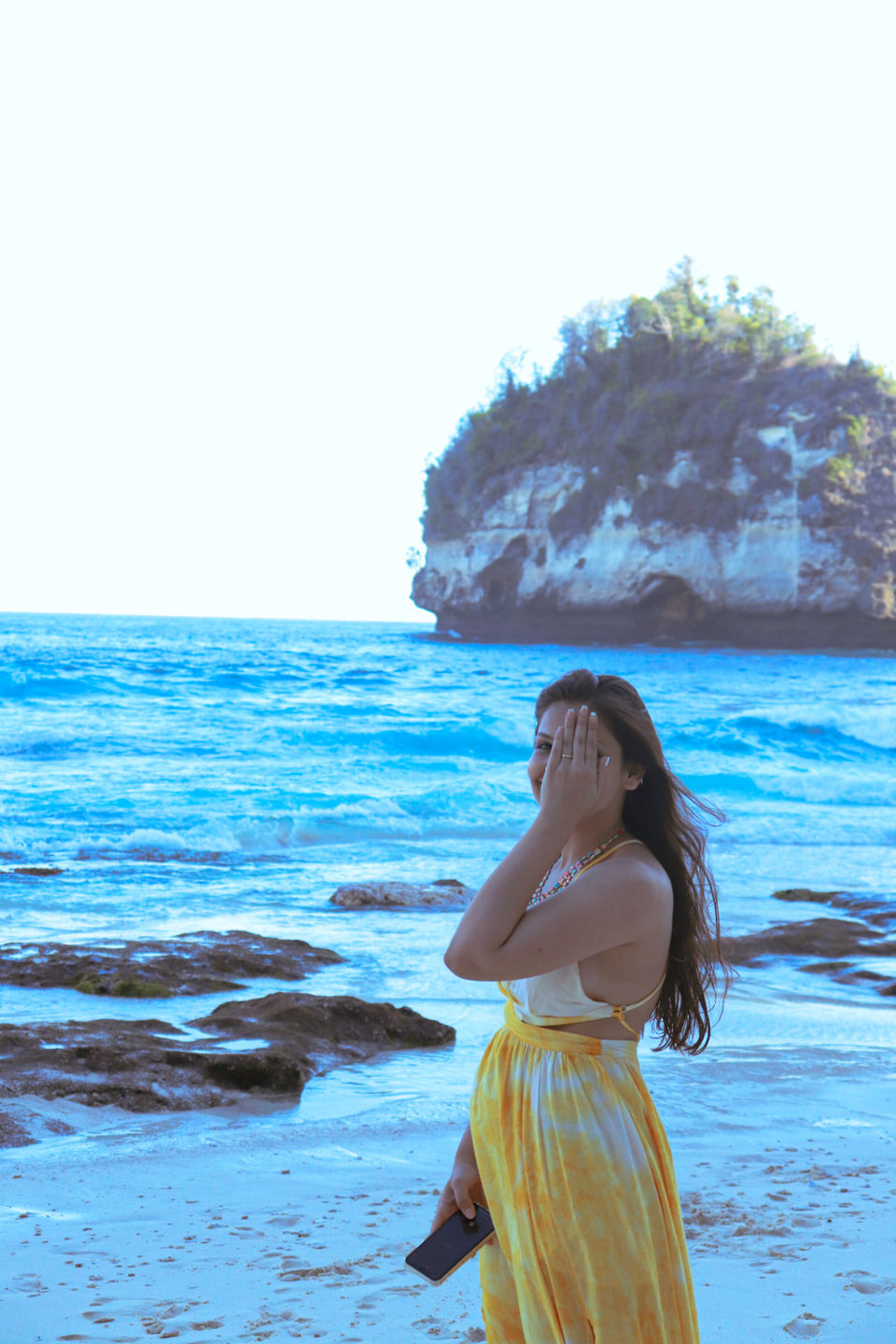 As it was our first international trip, we searched a lot, checked a few websites, blogger's post and created our own itinerary. So far we have visited so many places in India and we have never booked it through any travel agency, we always prefer to manage everything on our own.
Bali international airport is in Despensar, therefore it is the main hub of Bali. There are many ports in Bali to catch a ferry to various islands, but we took the ferry from Sanur port as it was nearest to the Airport.
This route connects Bali with Nusa Penida Island and is currently operated by 2 ferry companies with a sailing duration of around 45 minutes. We booked through Giliislandfastboat website. We had a very comfortable ride with Idola Express and its unique boat design was attracting many voyagers.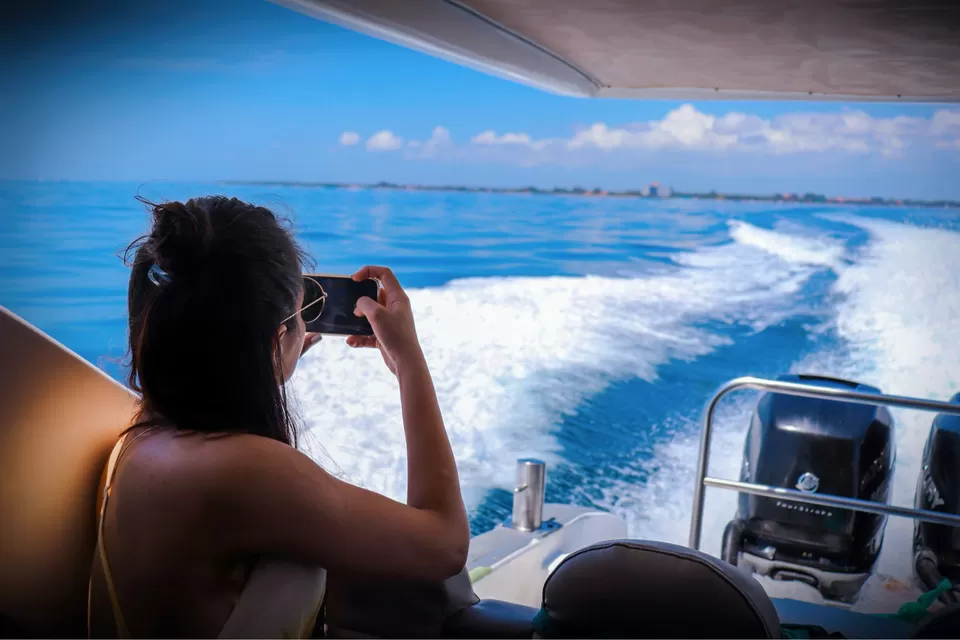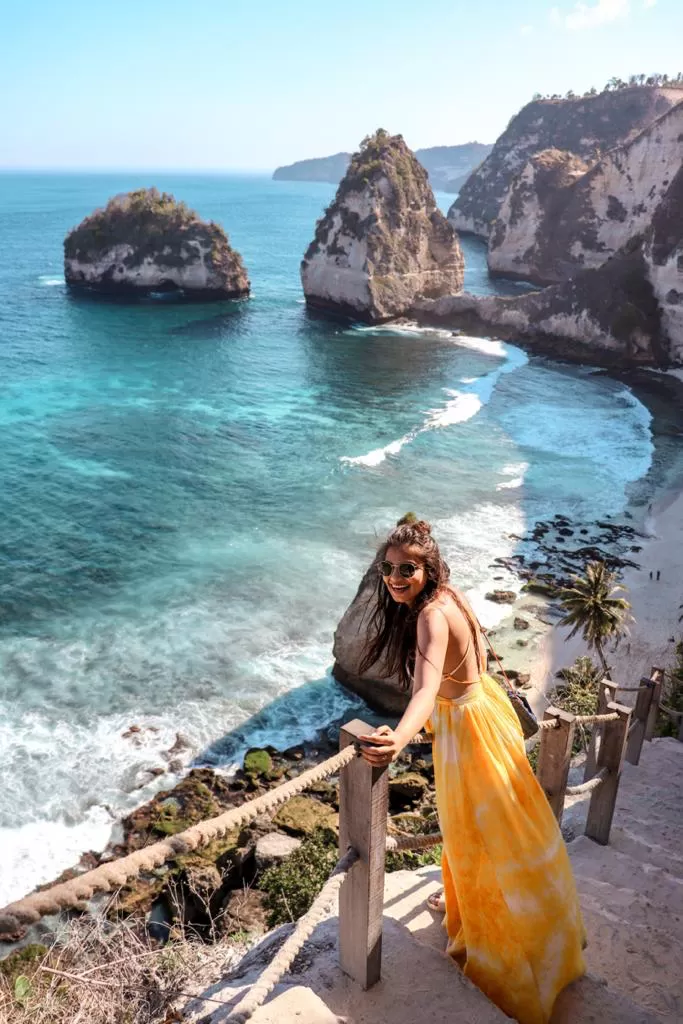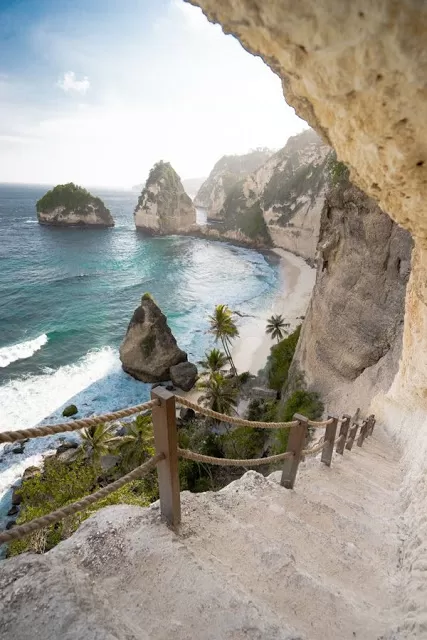 DescriptionNusa Penida is an island southeast of Indonesia's island Bali and a district of Klungkung Regency that includes the neighbouring small island of Nusa Lembongan.
We reached Nusa Penida at 1300 hrs, upon arrival we hired a motorbike for 2 days for 100000 IDR (7.00$), we recommend you to book it when you reach there, as there will many vendors to rent the bikes.
We had checked into our hotel, Bataran Garden Cottage, which was just 5 minutes away from the port. We did not want to miss the amazing sunset, so we had a quick lunch and left the hotel at 1400 hrs to get to Diamond Beach. If you also want to experience this epic spot without too many people around, I suggest you head there at first light or at the sunset.
The Ultimate Paradise
A hidden beach, silky blue water, limestones, incredible stairway and palm trees are creating a dream destination.
When you arrive at the parking area you will have to pay a small entrance fee of 10,000 IDR to the parking lot attendant sitting in his booth before making your way down the stairs to Diamond Beach.
With the new stairs, carved out of the limestone, you can now get down to the beach in 20 minutes. Stairs are yet not finished, so you have to climb down a little bit and climb over rocks to reach the beach.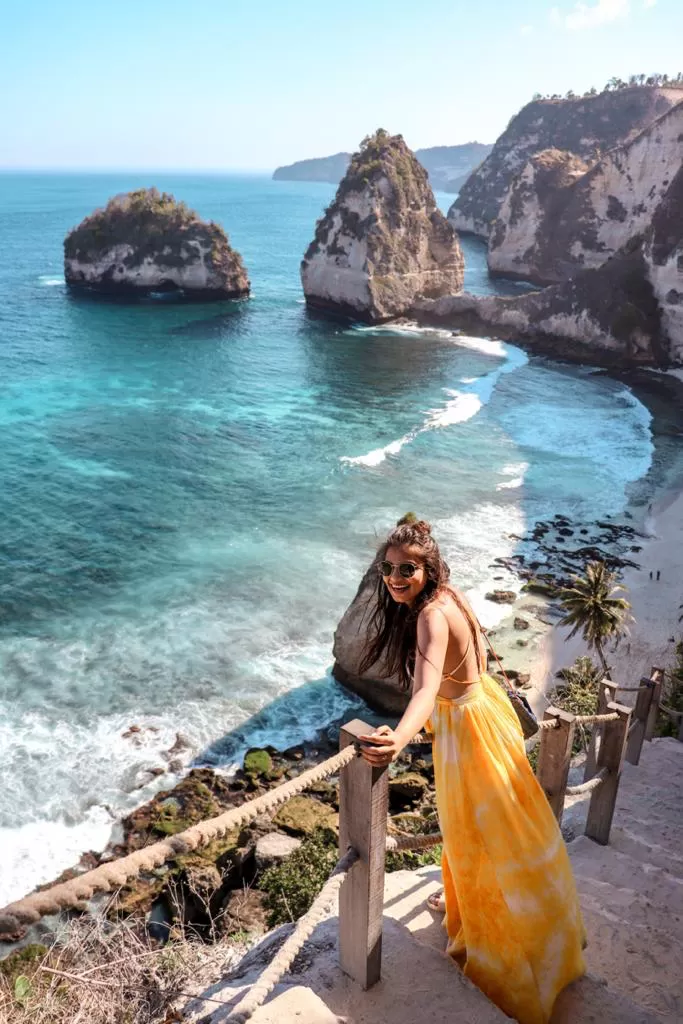 Diamond Beach Viewpoint
The view from the top on Diamond Beach is one directly from the postcards. A stunning white beach, silky blue water, limestones, and palm trees are creating a dream destination.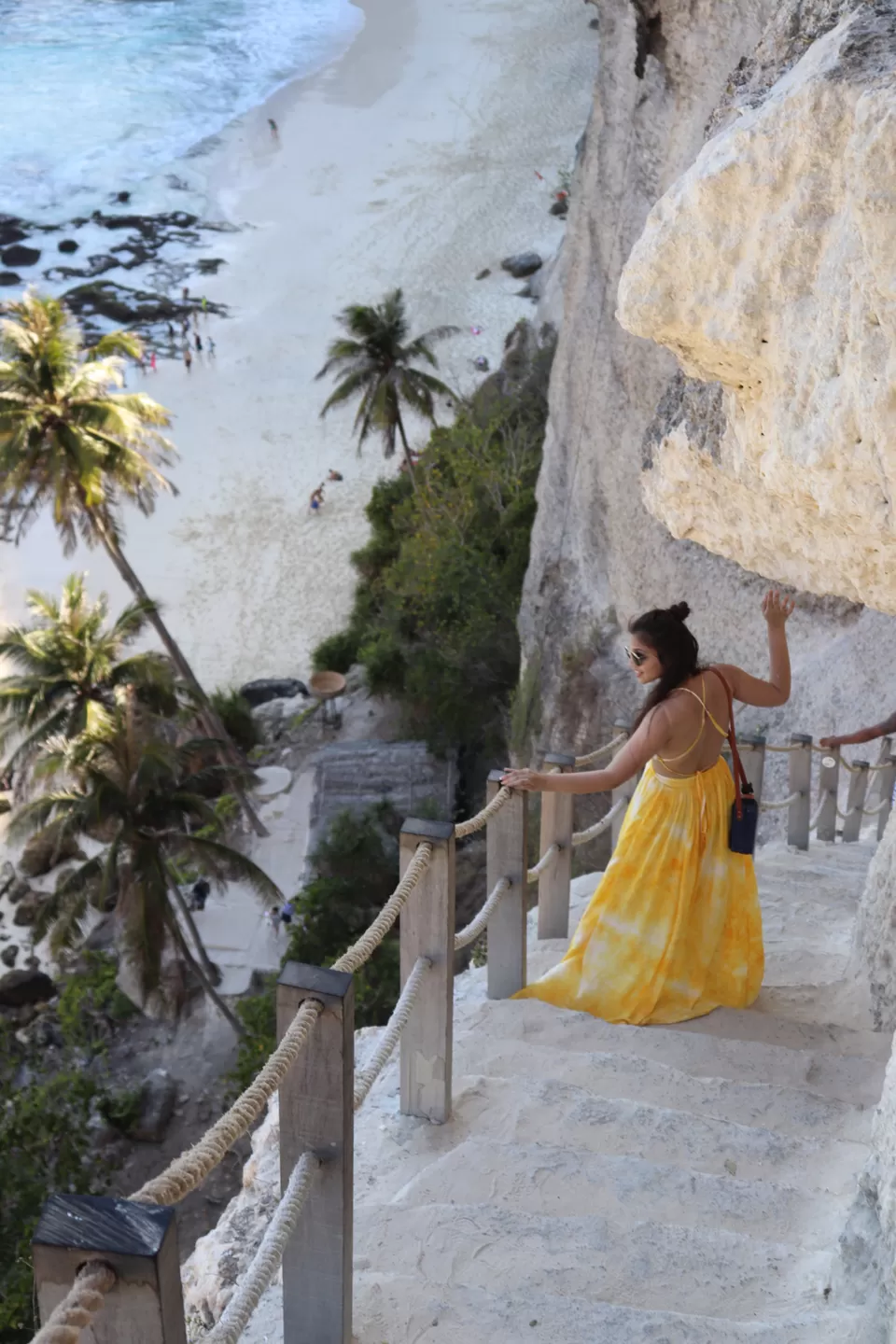 Things To Do in Nusa Penida Island
If you look on Instagram for Diamond Beach you will soon realize why you should go there. It is just not the beach you have other things like swing and nest to get one of the most amazing and popular pictures.
Swing on Diamond Beach and birds nest are the things you must do in Bali. We recommend you to carry cash in IDR as the vendors there give a really bad rate of exchange.
It was such a great and unique experience with all the beauty of Island that if you are on the island of gods, you should definitely experience it and show it off to the world. Plus, the ride fun-filling, like flying freely in the sky above the Indian Ocean and lush green nature. It is an extreme adventure and you shouldn't be missing it for the world.