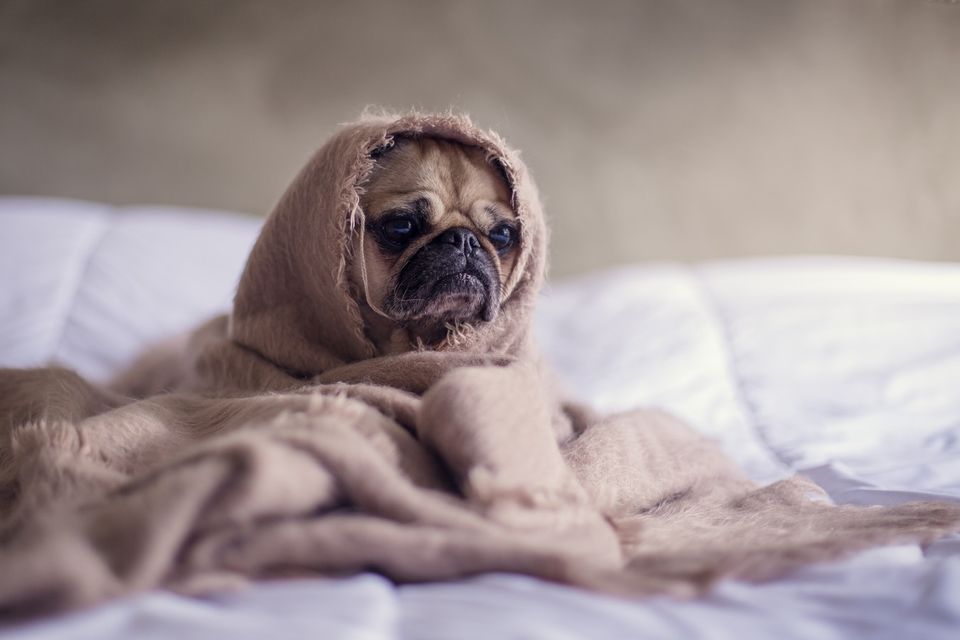 Have you felt the winter blues?
Are you one of those people with a complaint of feeling depressed for no reason during the winters? And when you tell it to others they don't understand it, because may be you too don't know how and why it happens to you.
This feeling of sadness, loathness, unsatiated hunger and the feeling of nothingness and lack of joy and enthusiasm can be attributed to Seasonal Affective Disorder (SAD) which affects a lot of people as the sunlight goes low during winters. On the contrary, there's a brother of this disorder which affects people during summer too, but a lot more people experience SAD during winters. The lack of sunshine results into decreased serotonin levels in the body- a chemical compound responsible for our mood.
So, how to beat SAD?
Easy enough, find the sunrays and follow them. So, if you have been feeling lethargic and lost off lately, it is time for you to plan a trip, get your sunscreens ready and let the sun shine on you.
Head to these places to enjoy the beautiful sun:
1. Churu- 300kms from Delhi, Churu is known for its sunny days. Expect the temperature to be about 30 degrees during the day with very low humidity.
Places of Interest: Churu Fort, Sethani Ka Johra, Mansa Devi Mandir
How to reach:
By Air: The nearest airport is at Jaipur at a distance of 200kms
By Rail: There are direct trains from Delhi & Jaipur to Churu
By Road: RSRTC buses connect Churu to different parts of Rajasthan as well as Delhi
2. Pondicherry- Did you say sun? You won't have to worry about sunlight in the bright & beautiful city of Pondicherry.
Places of Interest: French alleys of Pondicherry, Rock beach, Auroville & cafes
How to reach:
By Air: You can fly to Pondicherry from any major city in the country.
By Rail: Nearest railhead Villupuram is 40kms from Pondicherry
By Road: You can rent an Uber/ Zoomcar from Chennai or take a bus through the scenic East Coast Road.
3. Hampi- Another place to enjoy the sun while you explore around is Hampi. You can rent a bike or take a hike, Hampi's exotic landscapes will warm your soul.
Places of interest: Virupaksha temple, Anjani Temple, Matang Hill, Hampi Island, Vijay Vittala Temple
How to reach:
By Air: The nearest airport Hubli is 160kms away, however it is better to take a flight to Hyderabad(370kms) or Bangalore(350kms)
By Rail: Nearest railhead Hospet(13kms) is connected to Bangalore, Goa and Mumbai
By Road: Hampi is connected with Mumbai, Bangalore, Hyderabad and Goa by overnight premium buses
4. Thanni- 60kms from Trivandrum and next to Varkala, Thanni is a great place to enjoy deep blue sea and sparkling sun.
Places of interest: Varkala, Munroe Island, Thenmala
How to reach:
By Air: The nearest airport is at Trivandrum (60kms), Kochi International Airport is 170kms.
By Rail: The nearest railhead Mayyanad is connected to the major cities
By Road: The place is well connected by public transport from the neighbouring cities and rail-heads.
5. Gir- A sunkissed wildlife safari is all you need to set your heart racing and feel the thrill of life.
Places of interest: Gir National Park
How to reach:
By Air: The nearest airport is at Diu (70kms), and Rajkot airport is at a distance of 160kms.
By Rail: The nearest railhead is Rajkot which is connected with all major cities.
By Road: There are regular buses and cabs available for Gir from major cities in Gujarat.
6. Vishakhapatnam- A city full of adventure sports shining with sunlight to lift up your mood. 
Places of interest: Yarada Beach, Rishikonda Beach, Dolphin's Nose, Borra Caves, Araku Valley
How to reach: Vishakhapatnam is a major city well-connected with every part of India via land, air and water routes. 
7. Goa- 'We felt sad in Goa'- Said no one ever! Do we even need to say anything more about the festive destination of India? 
So, get out of that blanket now and start packing your bags, sunny days are just a ticket away!
Have you encountered SAD? Tell us your happy story of beating SAD and share it with the Tripoto community.