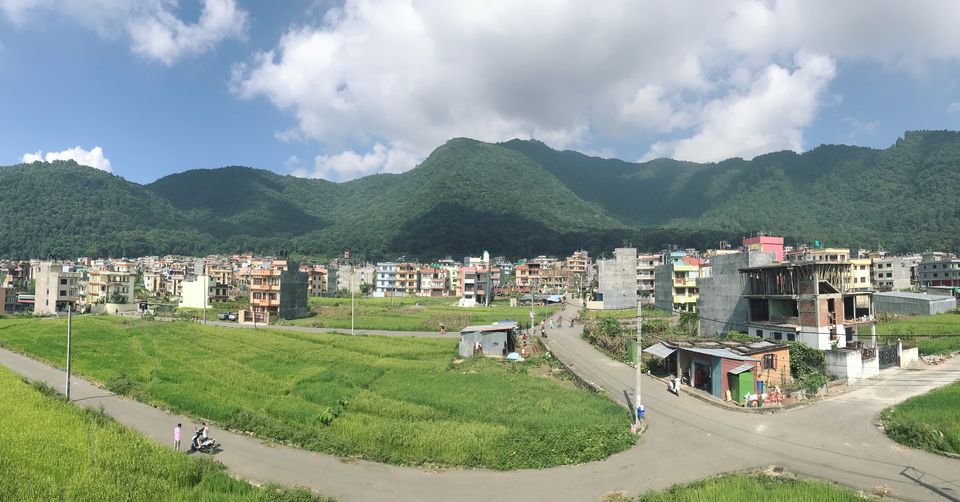 It was 7 AM; the sun was shining brightly on my face while I was getting irritated. I had quit my job six months back to start a travel blog. I spent those 184 days just working hard to establish a budget travel blog that shares budget travel tips and stories. I spent all my money on my survival during these unpaid days. The last amount I had was Rs 18000, and I decided to travel.
I landed in Kathmandu, Nepal on 21st September 2018, got my INR converted to NPR 28000. I was shocked to hear to prices the cab drivers were asking, and I thought my cash wouldn't last for even five days. Cabs are expensive in Nepal because of the high selling price of cars and high rates of petrol and diesel.
Since Kathmandu is the most polluted city of Nepal, I decided to stay away from the central part of the city and booked a homestay with a local family close to the Kathmandu valley. It's calm and less polluted.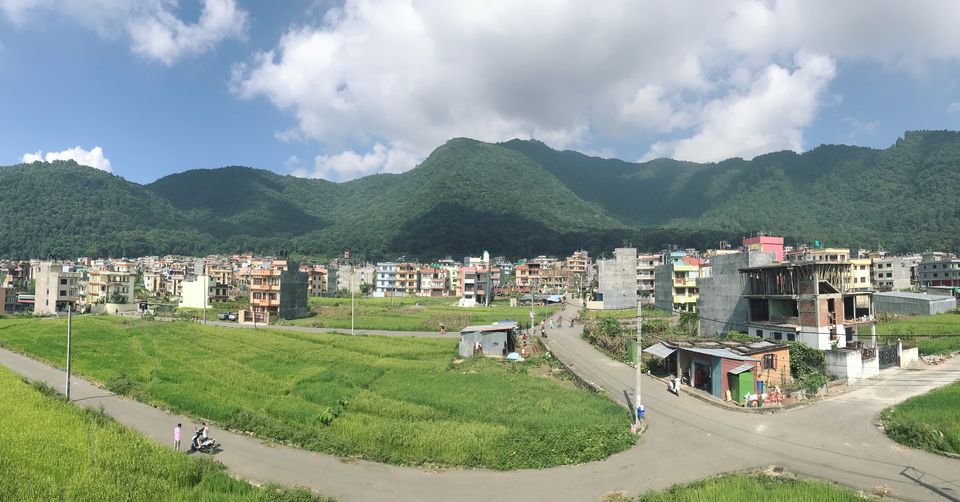 The family was pleased to see me and kind enough to prepare authentic local food for me. I had the homemade traditional Nepali food, DAL BHAT (also called Thakali). I spent three days with them, used their vehicles to save my travel costs. The sweet family also booked me a bus to Pokhara.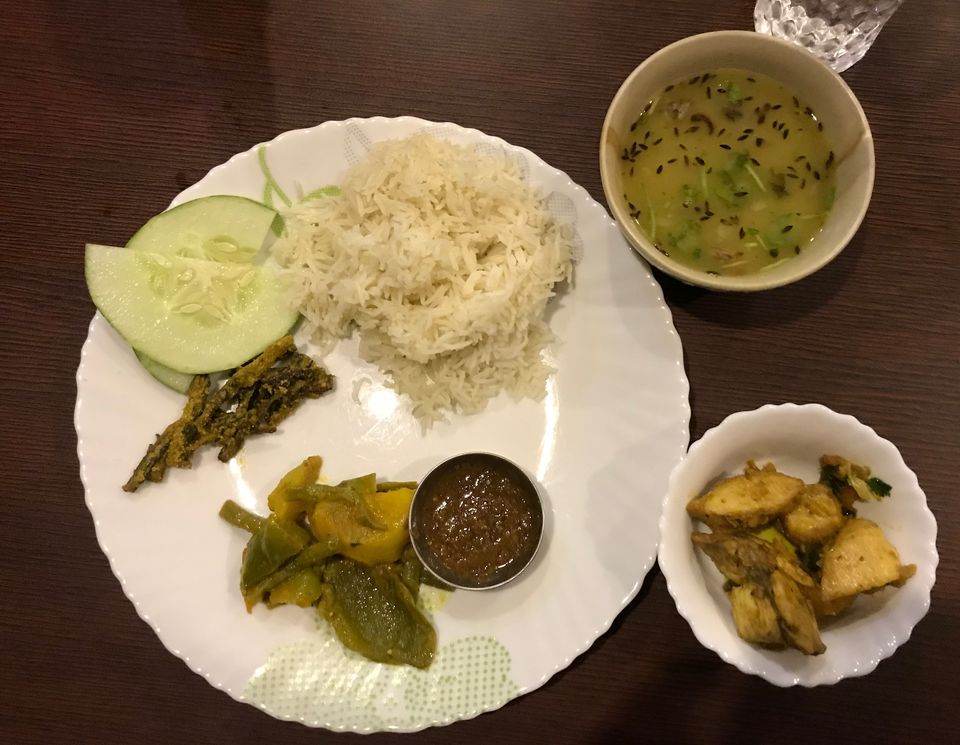 On 24th September I reached Pokhara. People say, and I believe that it's the coolest city of Nepal. There is an entirely different vibe. I saw many travelers mostly from Europe and America and met a cool bunch of locals. Let me quickly highlight some great things I did there.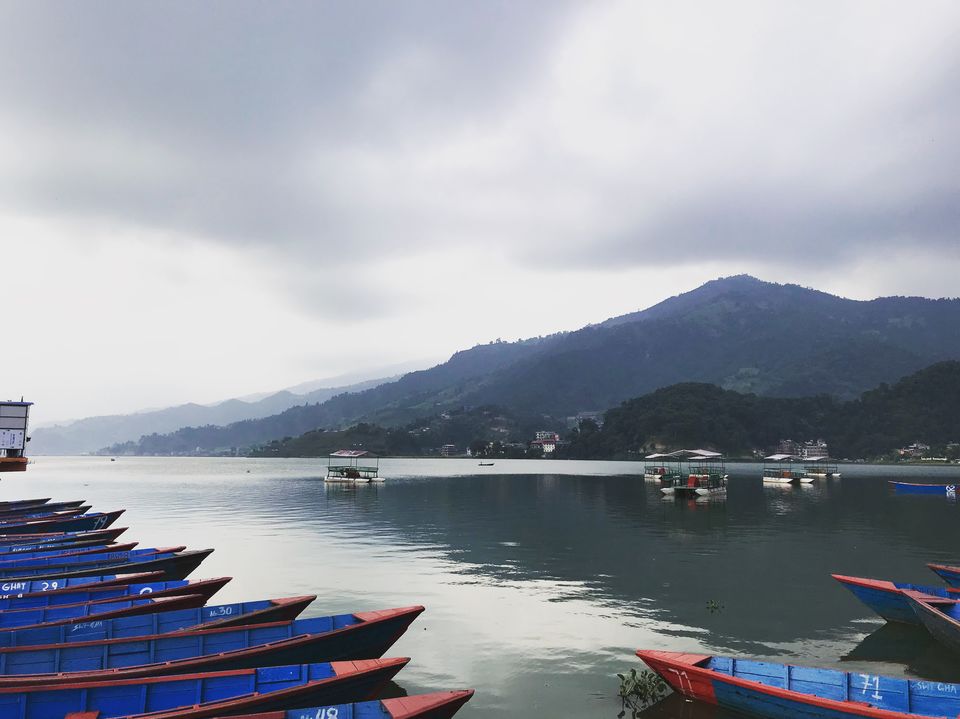 Phewa lake is the largest lake in Pokhara, and it is the most beautiful place to go on a boat ride. I also saw the mountain peaks of the Annapurna Himalayas while being in the middle of the lake. While boating, I reached a little forest area from where I took a 45 minutes trek to visit the World Peace Pagoda. The boat can wait till you trek and come back.
I call it the Phewa street, the long street just next to the lake. It is the most happening place with some great local food, friendly locals and happy travelers.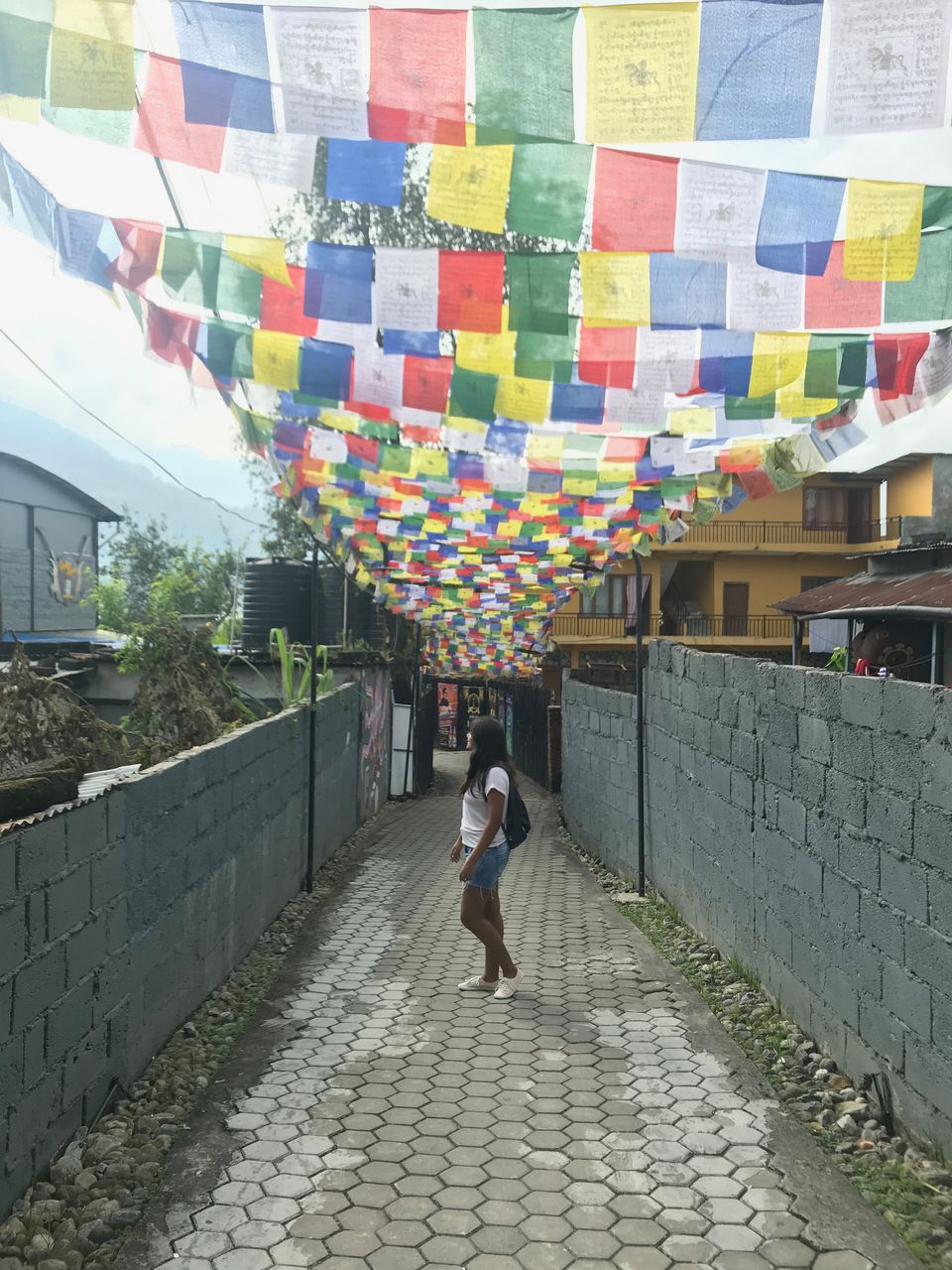 I got lucky that I was there on the 37th world tourism day and I could see folk musicians, kids performing, metal music sessions and local women cooking fresh sweets on the street — what a happening place. I usually never felt like getting back to my hostel and stayed there till the last shop closed. And before I forget, there are many barbecue stands with fresh fish, chicken and momos.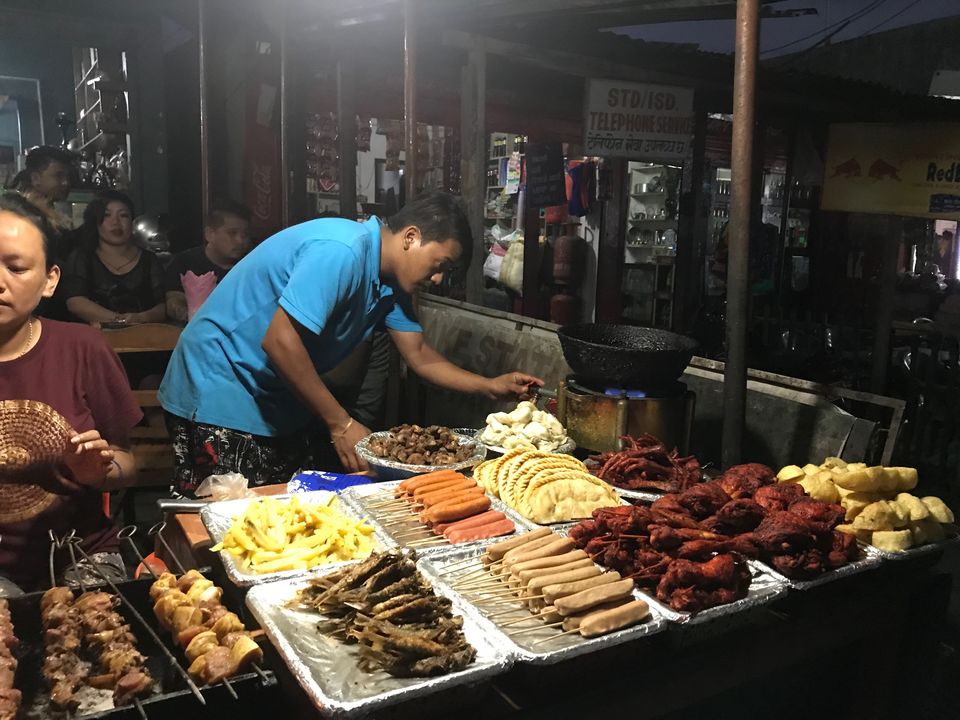 Other than this, I did paragliding at Sarangkot, went to Davis falls and Gupteshwor Mahadev caves. After spending five days here, I took a bus back to Kathmandu.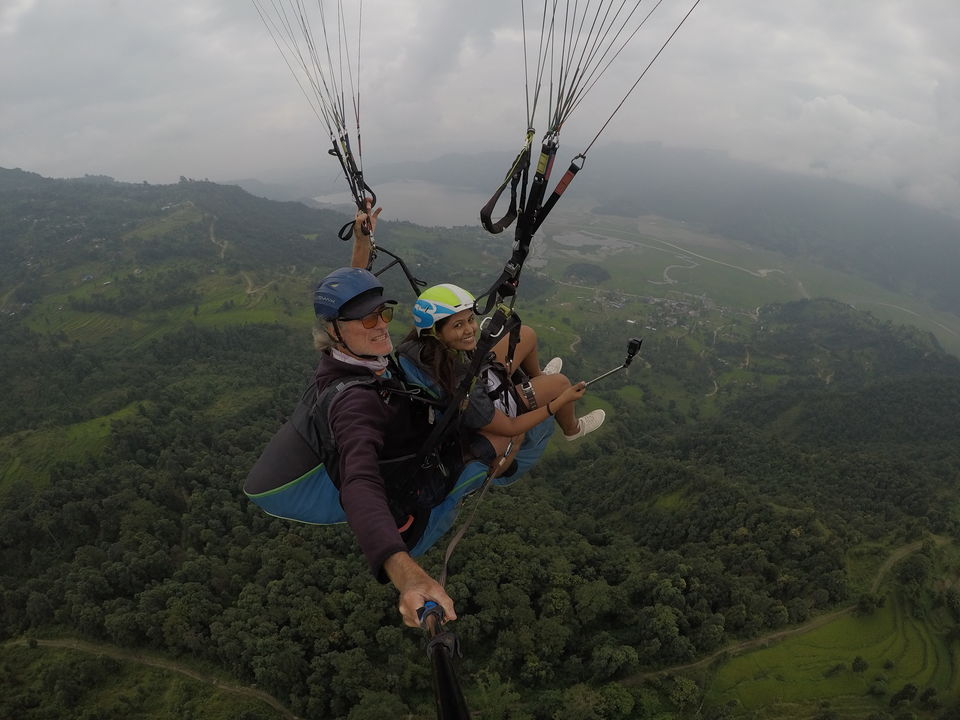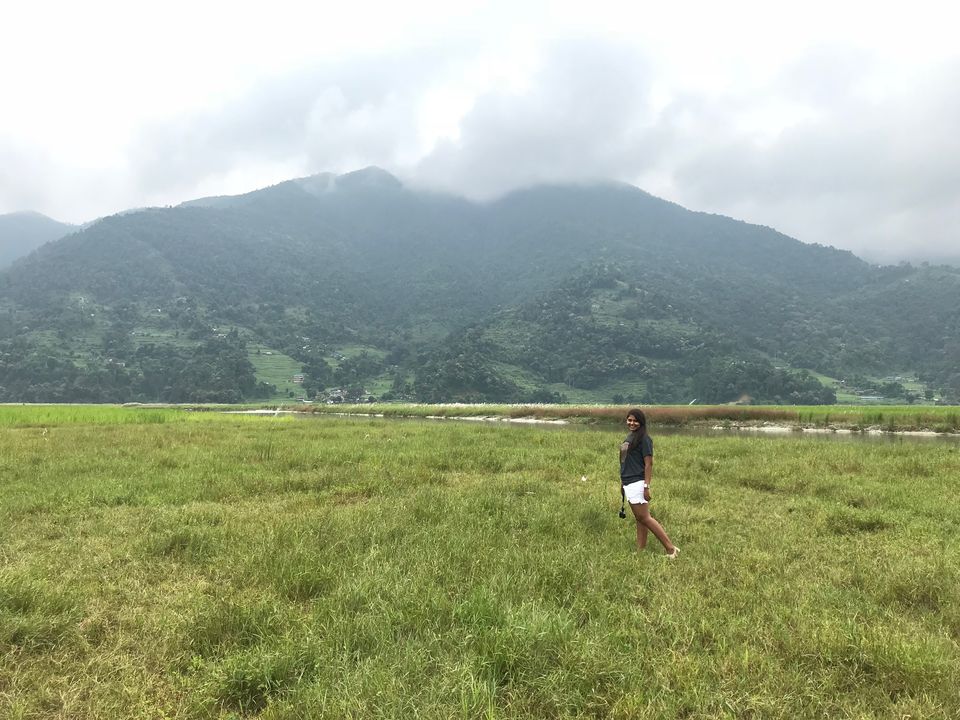 On 29th September, I was in Kathmandu, staying near the Thamel area (the polluted part), for one reason it was close to all the places I wanted to visit.
Starting With Thamel itself, I began exploring the central city. Well, Thamel is the best place to get souvenirs. Though it's expensive, you should have the bargaining skills. Then I started walking towards Durbar Square because I couldn't afford to pay to the over expensive cabs. In the next three days, I went to the Kathmandu Durbar Square, Swayambhunath (A temple on hills from where you can view the entire city), Boudhanath, and Pashupatinath temple.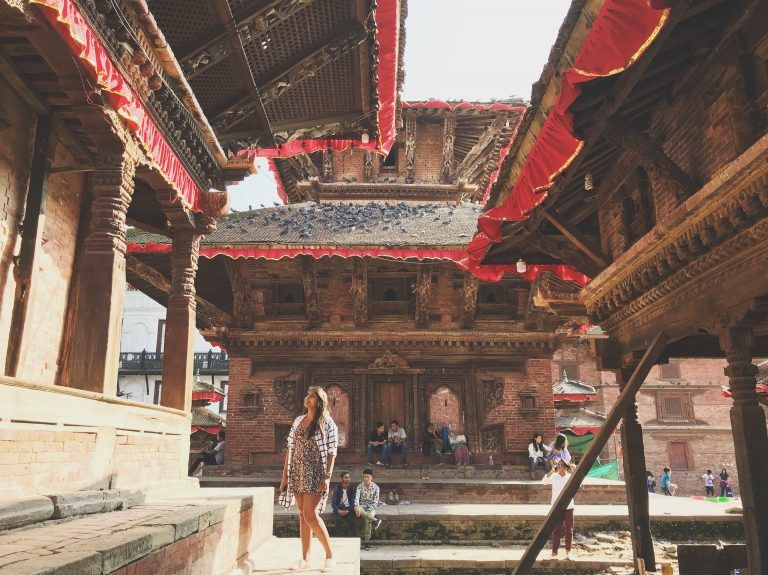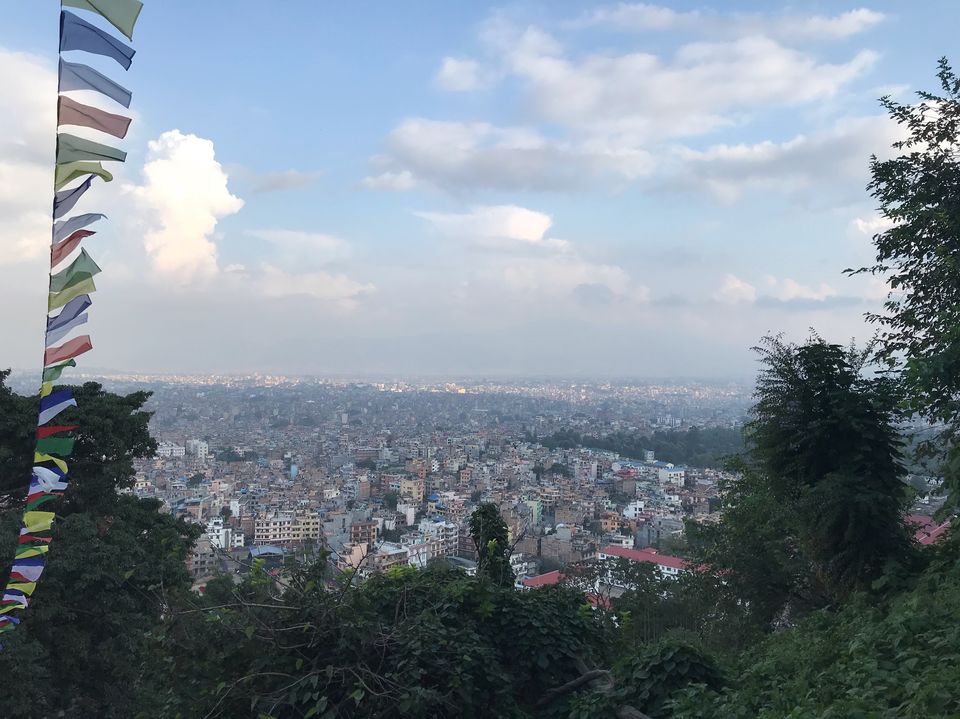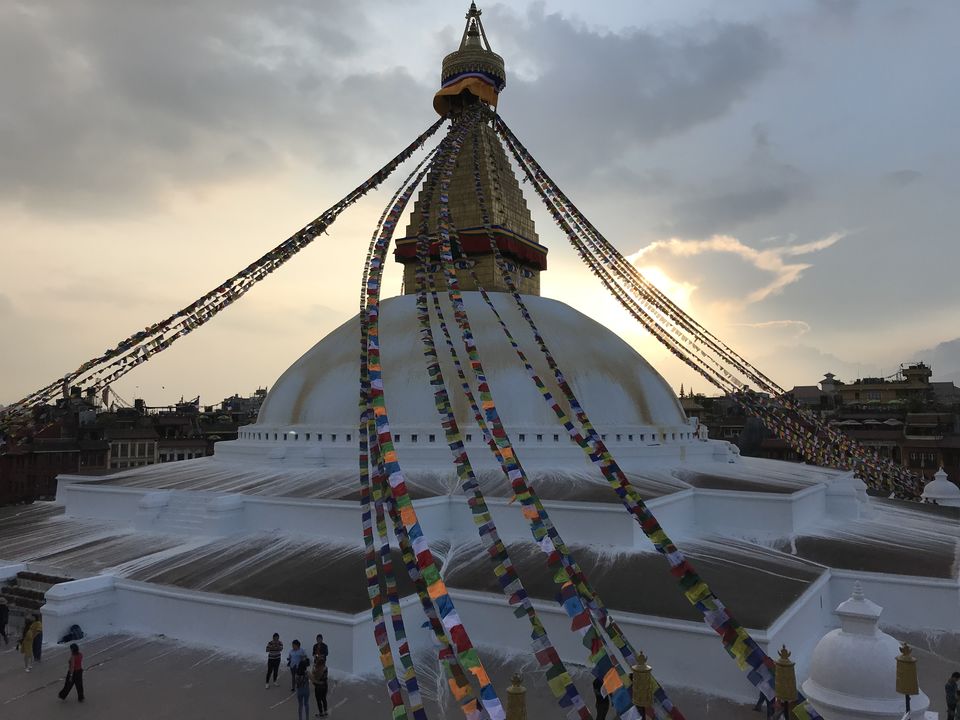 I was back home on the 2nd of October with some beautiful memories and great content for my travel blog. Let me quickly share my plan and expenses:
Places to Visit in Kathmandu: Kathmandu Durbar Square, Swayambhunath, Boudhanath, Kathmandu valley and Pashupatinath temple. Watch more on Exploring Kathmandu.
Places to Visit in Pokhara: Phewa Lake, Begnas Lake, Sarangkot (Sunrise View), Davis falls, Gupteshwor Mahadev caves, World peace Pagoda. Watch more on Exploring Pokhara
Typical Costs (ten days): INR 8000 for accommodation (hostel and homestay), INR 6000 for Food, INR 4000 for local travel and activities. If you wish you can carry an extra amount for shopping. Read more on how can you save money while traveling.
Read in detail about The Ultimate Travel Guide to Kathmandu: Things to Do; Where to Stay, Eat, Shop and Travel and do check out my YouTube videos of Nepal.
Frequent Searches Leading To This Page:-
Travel to Nepal with less budget, cost of trip to nepal from india, how much money is enough to visit Nepal, places to visit in nepal in 3 days