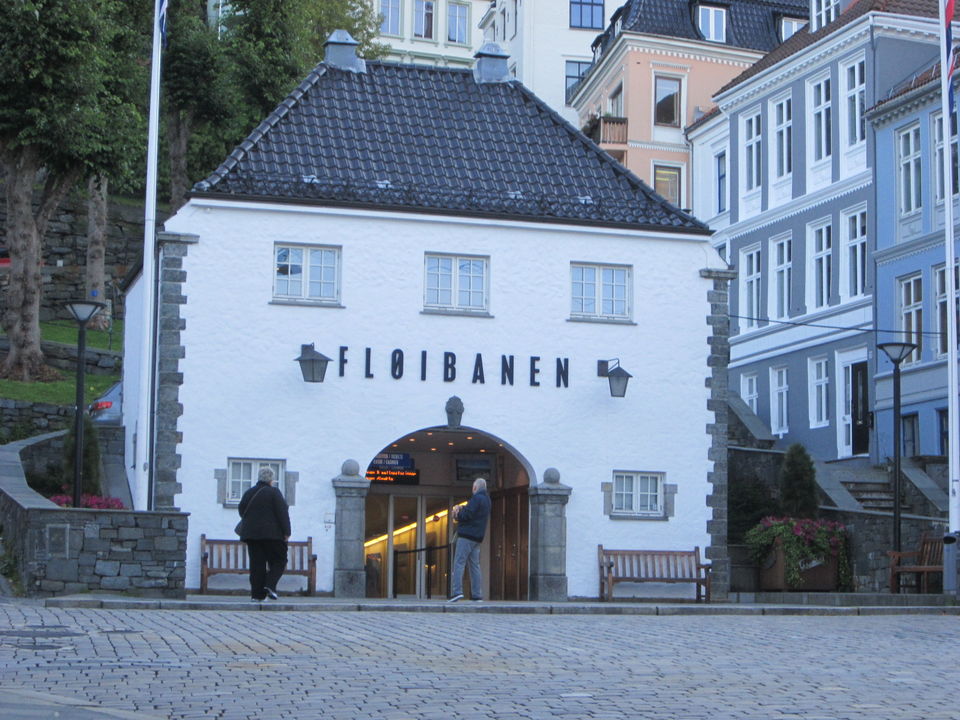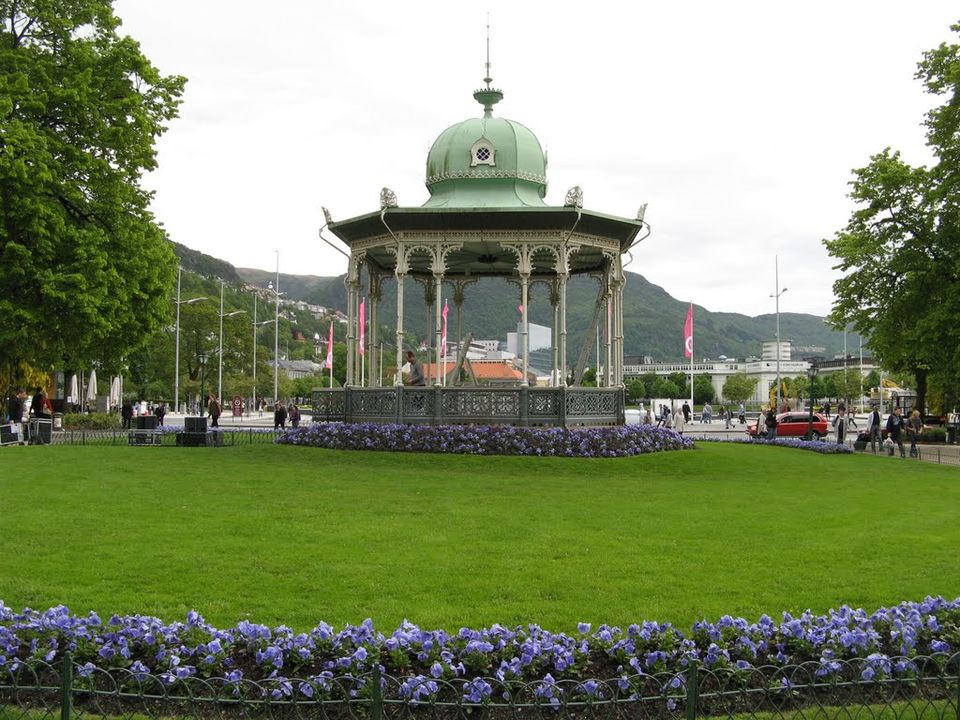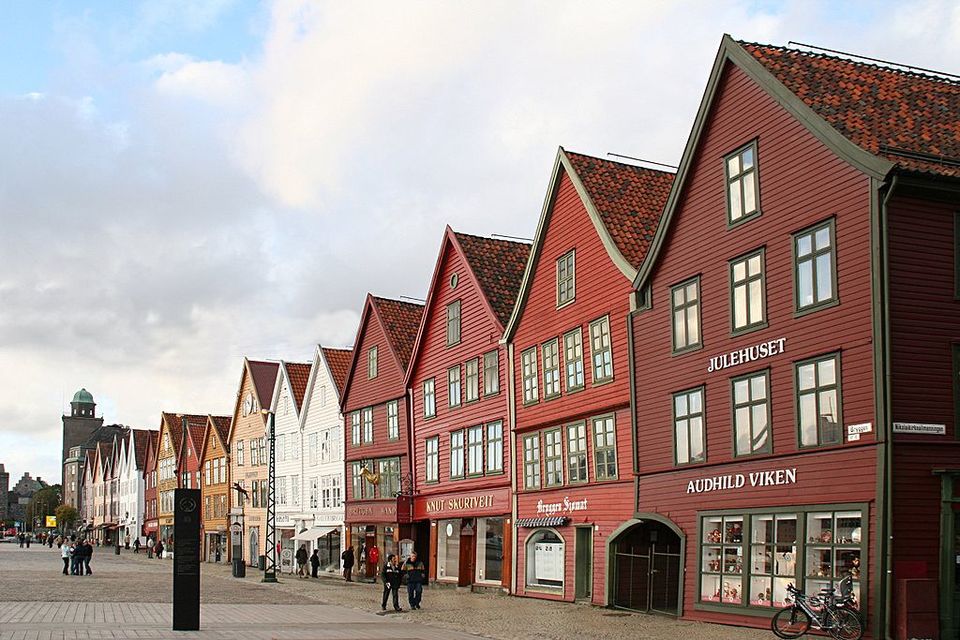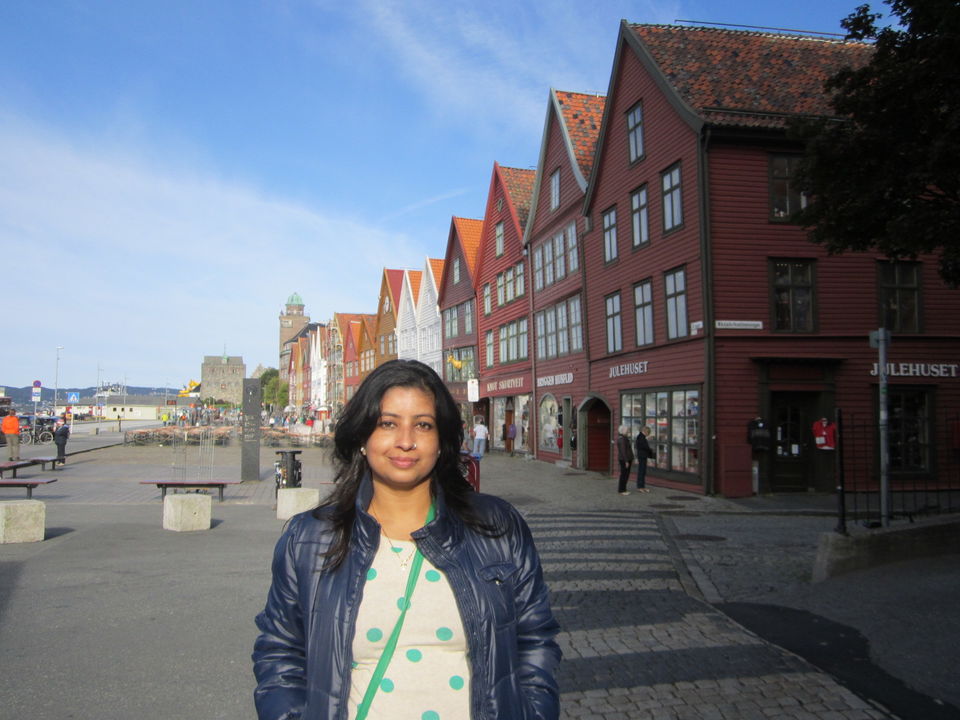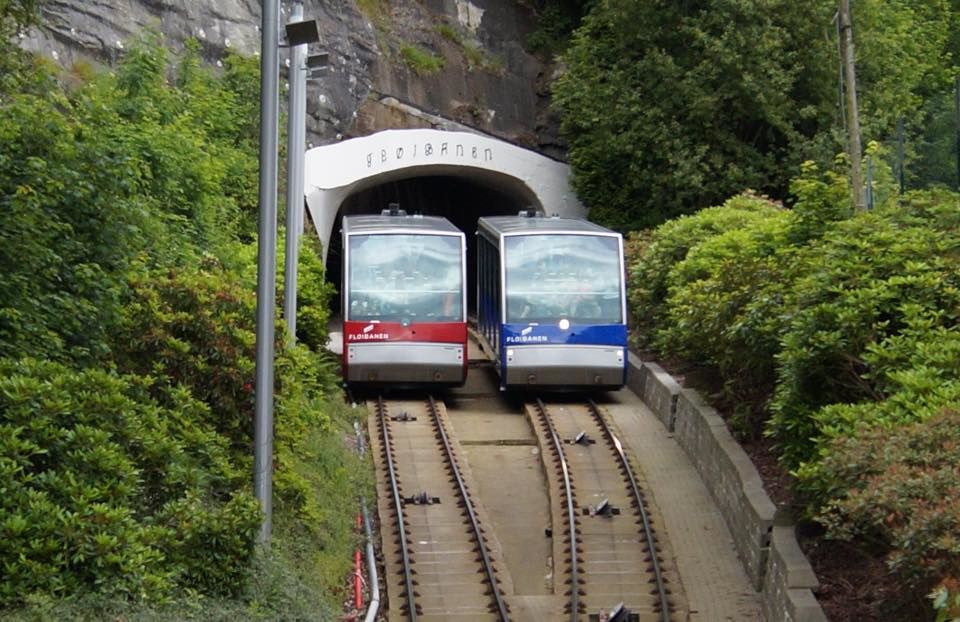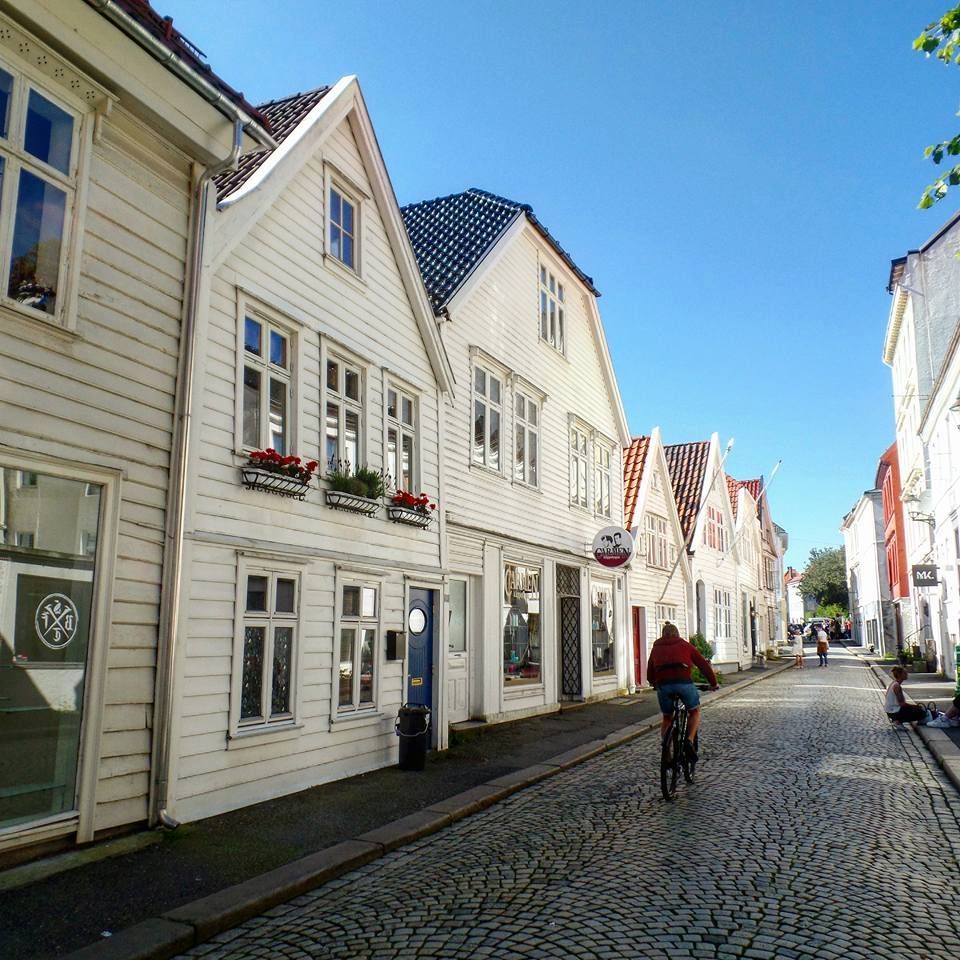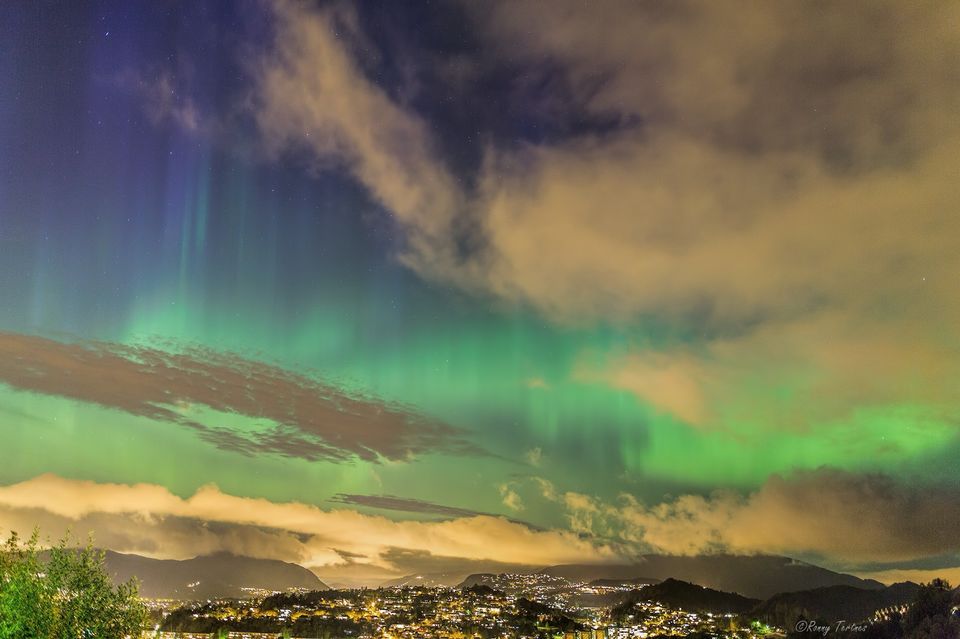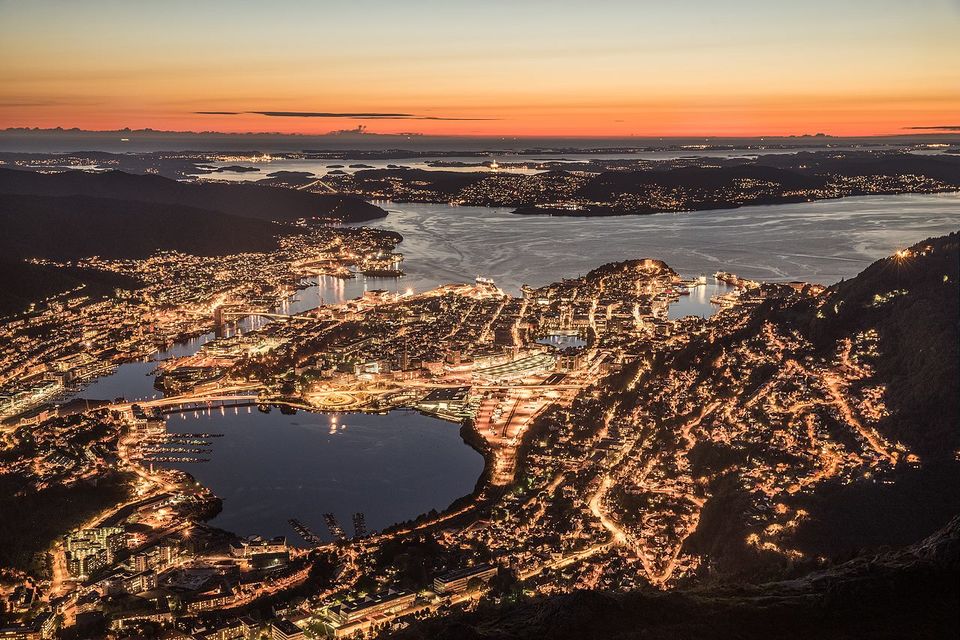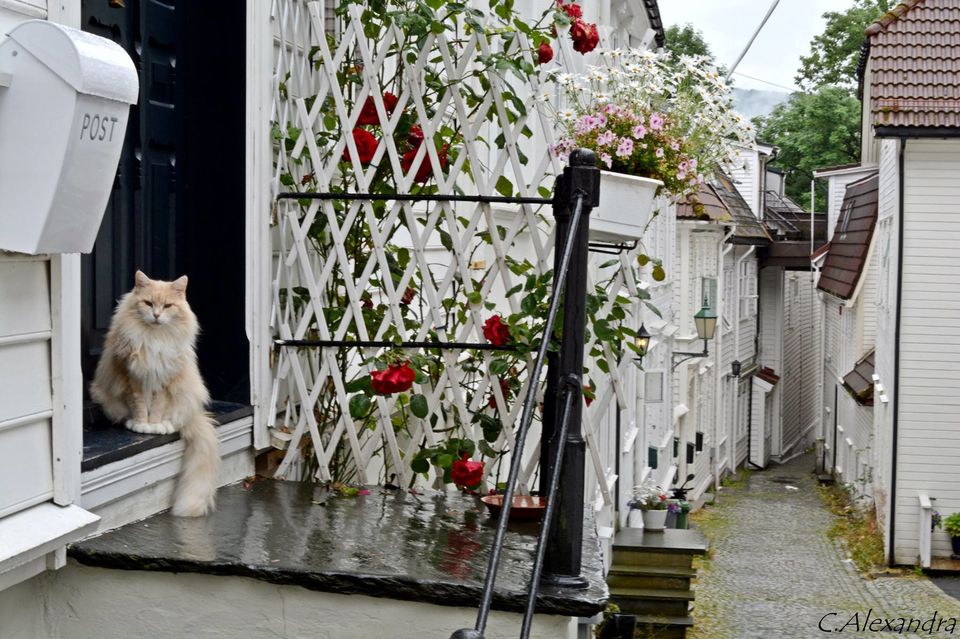 I keep saying: The universe sent me to Bergen so that I can be speechless for a while!
I have been to many beautiful cities around the world - but nothing could prepare me for the beauty that is Bergen. I was there only for a day, and the experience was enough for me to declare Bergen as the prettiest city in the world. :) It sparked off a new Norwegian obsession. A bit of a pricey obsession, but it's one of those places that is well worth the cost.
Bergen is famous for getting 270 days of rain per year, but the day we explored was probably as beautiful as it gets - blue sky, light breeze, and a general sense of happiness all around.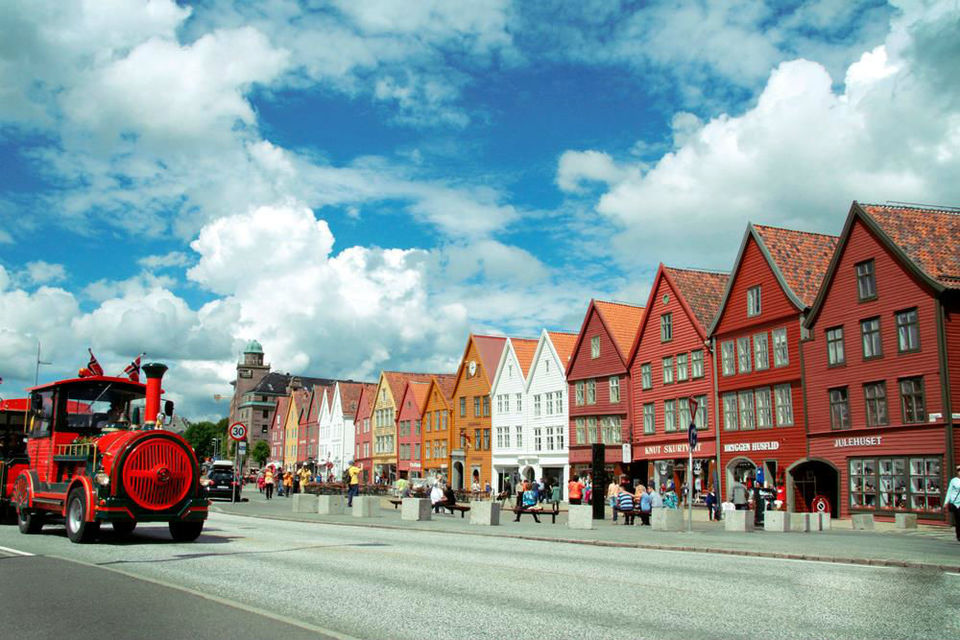 Bergen is a very small city and you can cover it in a day. I suggest that you do the following:
1. Take a ride in the Funicular Fløibanen: One of the most iconic attractions of Norway is the funicular Fløibanen in Bergen, which takes you to a stunning view-point at Mt Fløyen. The funicular runs daily all year round from early morning to late evening.
The Fløibanen starts from the centre of Bergen, at the top of Vetrlidsallmeninngen Street, a couple of minutes' walk from Bryggen wharf and the fish market. It's open every day, from 7.30am (or 8am on weekends) until 11pm, and runs every 15 minutes from 10am to 7pm and then every 30 minutes for the rest of the day. A return ticket costs 85 NOK/£9 or a single is 43 NOK/£4.50. You can buy the ticket at the small but pretty station. The ride up takes 10 mins and has excellent views.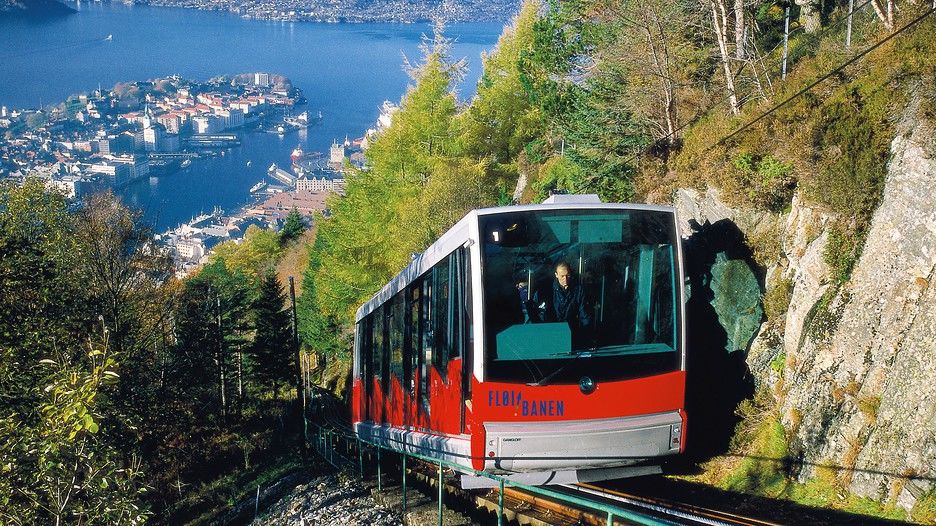 2. Take a view of the city from Mount Fløyen: You haven't seen Bergen until you've seen it from Fløyen!
You can enjoy the view at Mount Fløyen for hours without growing bored, but should you want to get going, there are a multitude of walking and hiking options from Fløyen that will take you further into the mountains and Norwegian nature. You can pick up a hiking map from the station or tourist office, with details of 10 walking routes, covering a range of different lengths and levels of difficulty, passing through lakes and mountain meadows.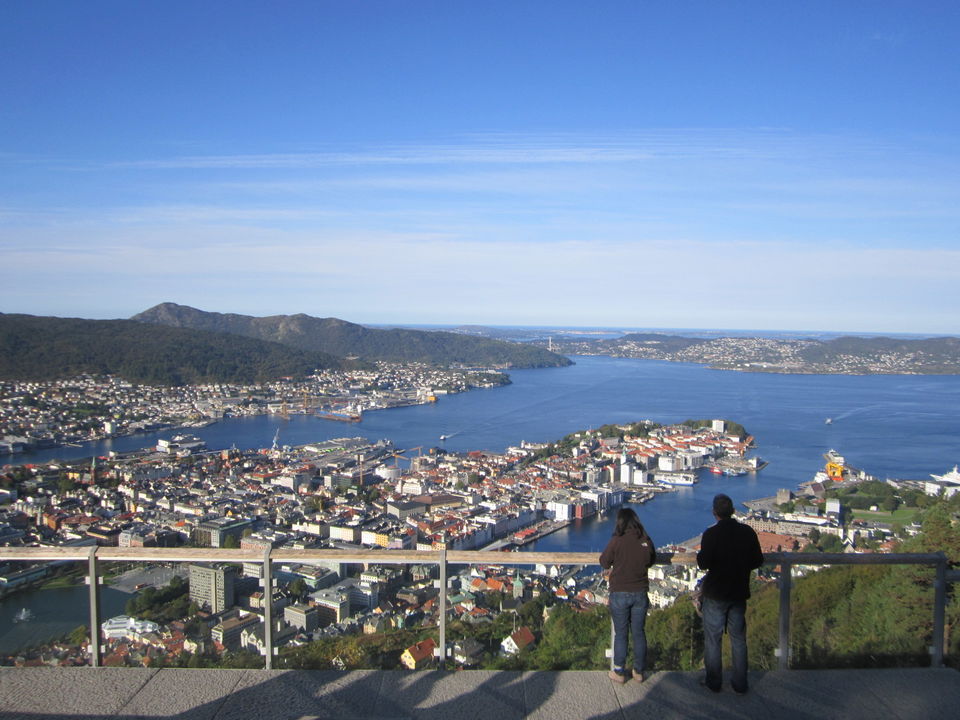 3. Visit the Bryggen Hanseatic Wharf: Long before I planned my Scandinavia trip, I had dreamt of taking a picture with these wooden buildings. This is somehow my idea of a fantasy spot, and I went berserk clicking pictures. Bryggen is Norwegian for 'the quay' - and it happens to be listed in the UNESCO world cultural heritage sites. To me, however, its appeal is different - it has two of my favorite things - old wooden buildings (62 of them) and a fish market (popularly known as the wharf). Once I smell something fishy, I become all homesick.
Bryggen bears the traces of social organization and illustrates the use of space in a quarter of Hanseatic merchants that dates back to the 14th century. It is a type of northern "fondaco", unequaled in the world, where the structures have remained within the cityscape and perpetuate the memory of one of the oldest trading ports of Northern Europe.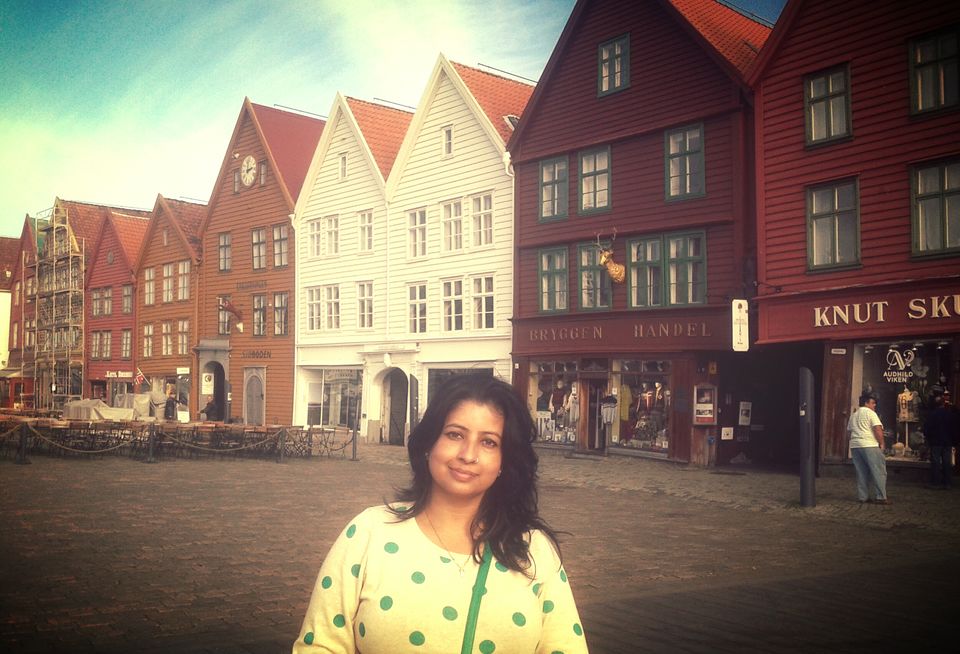 4. Enjoy a quick bite in the Fish Market: Locally known as the "Fisketorget i Bergen", the picturesque and lively Fish Market in Bergen is one of Norway's most visited outdoors markets and has a charming location in the heart of the city between the fjords and Bergen's 7 mountains.
The Bergen Fish Market with its abundance of fish, flowers, fruit, vegetables, handicrafts and souvenirs is a very popular destination for tourists and photographers alike. We loved it for a completely different reason though - the local fishermen won our respect and our hearts with their kindness. The seafood platter portions were a little big for us - meaning too big for one of us, but too less if shared by two people. So the kind gentlemen at the counter gave us some extra pieces for free. This is an experience that I had all over Scandinavia - people are just so generous!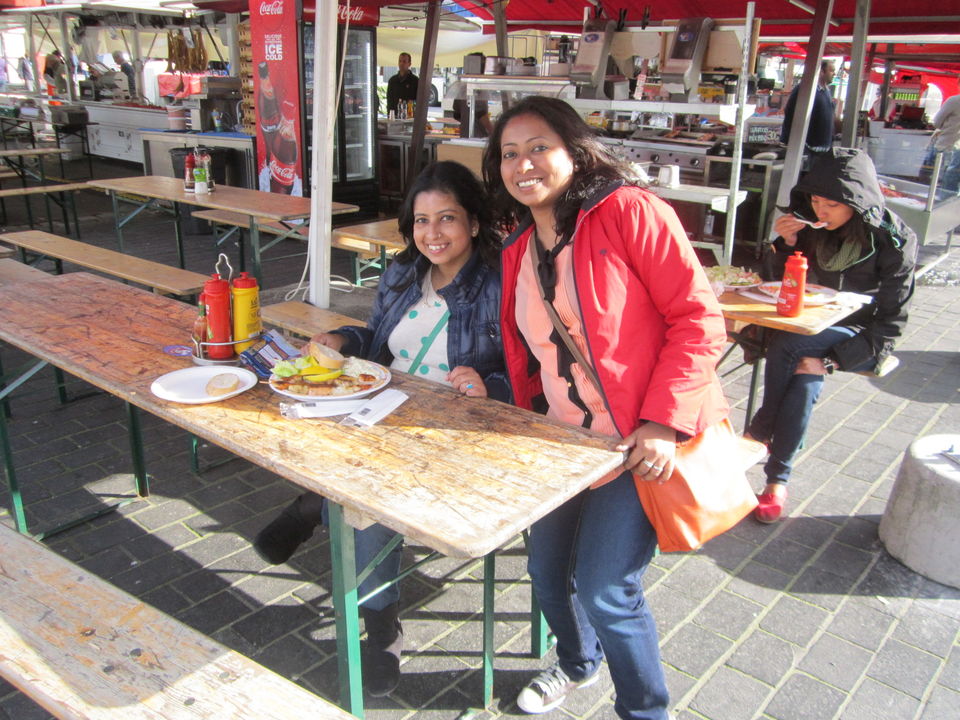 5. Walk around the city and click pictures to your heart's fill: One of the best things about a small city is that you can discover everything on foot. We checked the moose-themed local shops, walked through the graffiti-walled charming streets, posed in front of every possible building that caught our fancy, fed the pigeons, and sat by the lakeside and listened to a woman practicing her vocals! There is just no predicting what you might stumble upon. Here's what you might see on a walk through Bergen.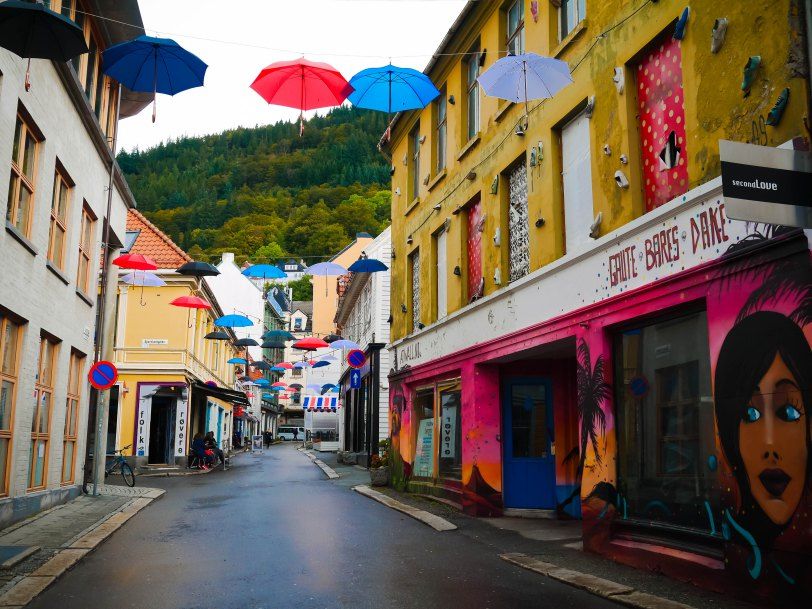 I heard a guy from Stockholm once say that when he walks around his city he feels like he's in a postcard. Bergen makes me feel the same way.
Although postcards are enough to inspire you to take a trip to Bergen, the following video might expedite it! :)
On sunny days there is nothing quite like sitting on the steps of Mount Fløyen with a melting ice cream in your hand while you try to pin point the sights you will check out later, like Grieghallen or the Aquarium. Take the funicular Floibannen to go up. I would suggest that you walk on your way back to get a view of the beautiful surroundings. It's an easy and peaceful walk. If one tires, there are benches spread all down the gravel hike path. It takes approximately a leisurely hour to make the transit down and is an activity for anyone of any age to enjoy.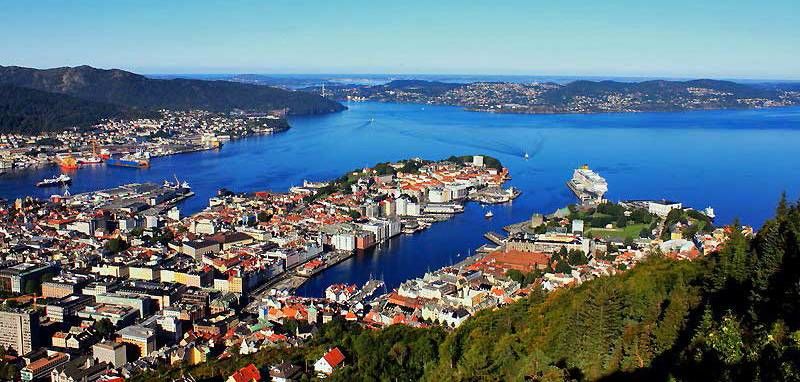 Bryggen, the old wharf of Bergen, is a reminder of the town's importance as part of the Hanseatic League's trading empire from the 14th to the mid-16th century. Many fires, the last in 1955, have ravaged the characteristic wooden houses of Bryggen. Its rebuilding has traditionally followed old patterns and methods, thus leaving its main structure preserved, which is a relic of an ancient wooden urban structure once common in Northern Europe. Today, some 62 buildings remain of this former townscape. (Source: http://whc.unesco.org/)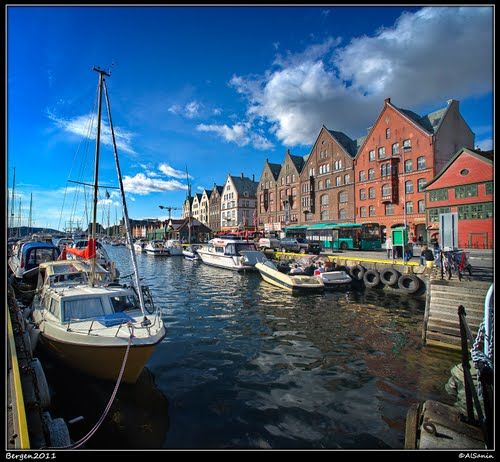 The Fish Market is located right by the Bryggen and is a nice place to window-shop or grab a bite to eat. They sell far more than just fish! Just keep in mind that this is one of the biggest tourist attractions in town and thus extremely overpriced, even by Norwegian standards. More than a dozen stalls compete for business, offering everything from king crab baguettes to lobster salads with Norwegian caviar. Sandwiches cost from NOK40 (£4) !!Like everywhere else, they accept credit cards.