What is travel all about after all! Experiences, most of us would say. To meet the do-gooders, the conversationalists and the hearty strangers on the road and affirm our faith in people. When you're on the road, we know that your journey matters and these cafes from Leh to Chennai have just the right vibe you wish to seek. 
Happy Traveling!
1. Bon appetit, Leh
South of Changspa Road, Bon Appetit is an answer to the fantasies of a weary traveller in this Himalayan Desert. Minimalist Ladakhi architecture, a well-chosen menu and wonderstruck travellers opening their hearts to you.
Location: Chang Spa Road, Opposite Moravian Mission School, Leh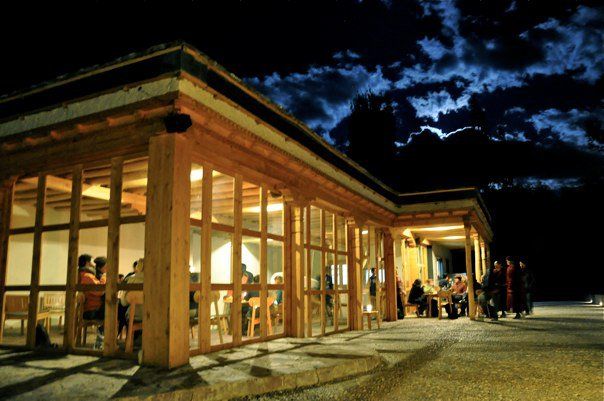 2. The Backpackers Cafe At Elante, Chandigarh
Chandigarh is a gateway to numerous vacation destinations. The Backpackers Cafe is just the right spot to set the right mood for a long journey ahead. At the heart of one of the most beautifully planned city, this cafe sends a strong call across to travellers in India.
Location: 48 A, Courtyard, Elante Mall, Chandigarh Industrial Area (Phase 1), Chandigarh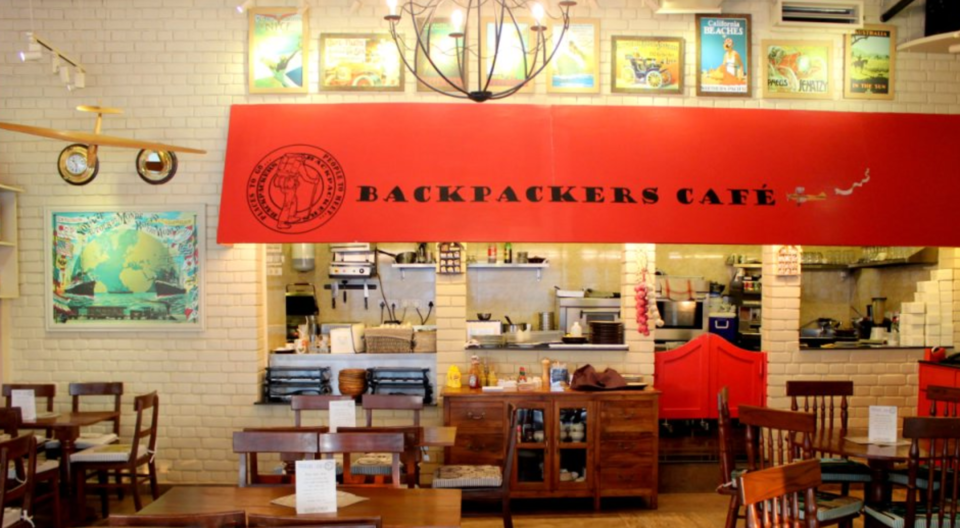 Away from the touristy chaos of Manali, on the road uphill in Old Manali, The Lazy Dog will catch your eye instantly. The massive graffiti makes it the most visually appealing cafe around that area. With drum circles and travelling artists performing almost each day, this is probably the best space to catch some good food and good vibes in Old Manali.
Location: Manu Temple Road , Old Manali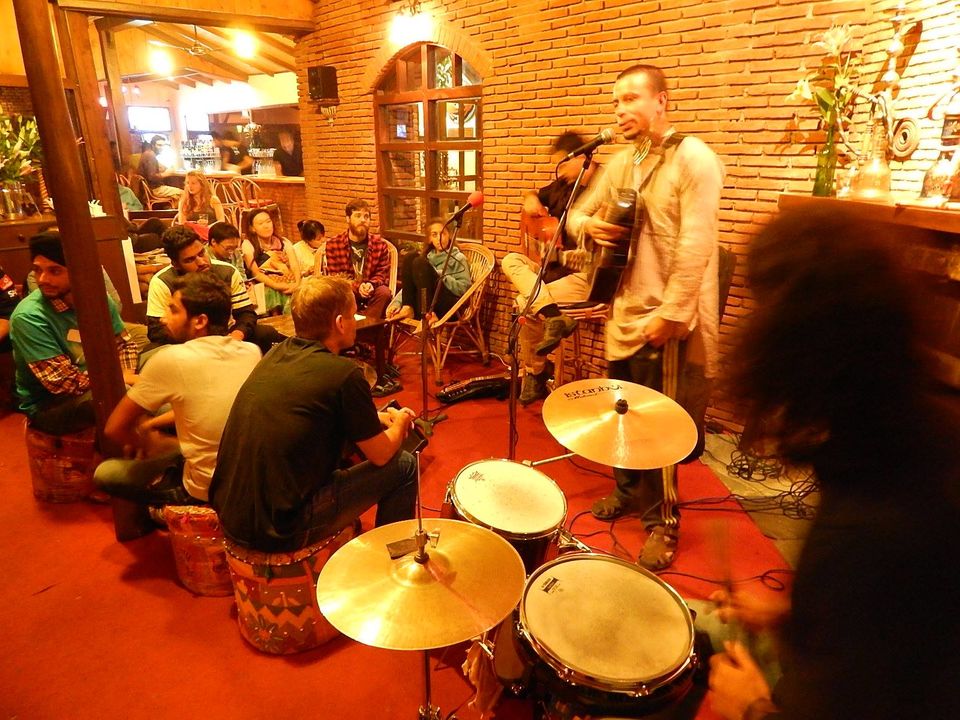 4. Café By the Way, Mussoorie
Cafe by the way is one of those coffee shops in Delhi where the ambience just can't go wrong, anytime any day. The place serves the best coffee in town and the innovative decor of the place would take your heart away.
Location: Cafe By The Way, Opp. Baskin Robins, 1st Floor, The Mall, Mussoorie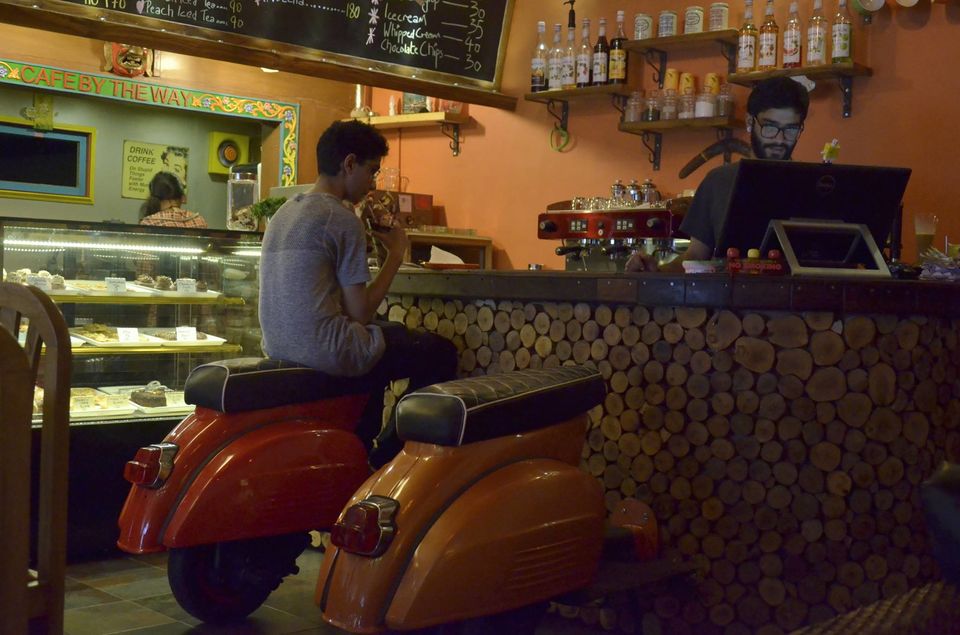 5. Nick's Italian Kitchen, Mcleodganj
A silent corner in a quiet rooftop, Nick's Italian Kitchen promises the best meal in town and a beautiful view to feast your eyes upon. A breezy afternoon at Nick's is just what you need to have a perfect vacation afternoon.
Location: Bhagsunag Rd, McLeod Ganj
6. Evergreen, Kasol
The narrow road that cuts through this high hip town leads you to a cosy corner almost at the end of the town. Evergreen is a secret paradise and those who step in, come out with some stories and awe. Must try, a zerusalem platter.
Location: Main road to Manikaran, Kasol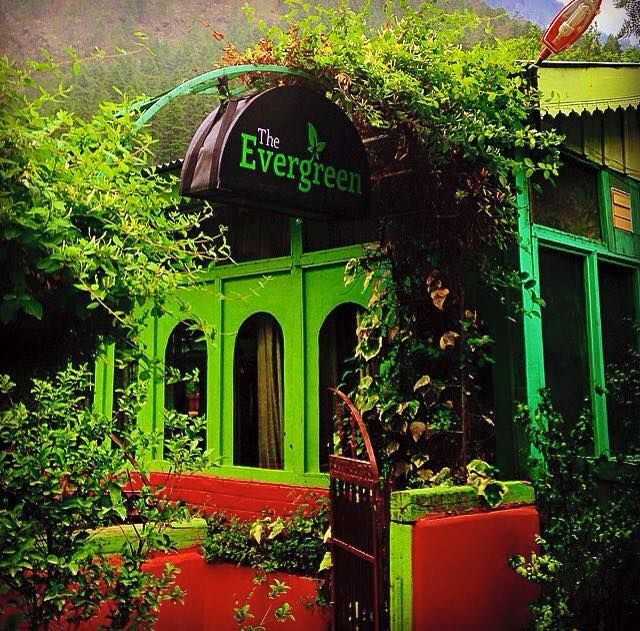 7. Kunzum Travel Cafe, New Delhi
Kunzum is a scared corner for Delhites. It is the only cafe in Delhi that serves free coffee and muchies. Located at Hauz Khas, the hub for young Delhiites, Kunzum stands for a spirit of celebration of cultures and people. 
Location: T-49, GF, Hauz Khas Village, New Delhi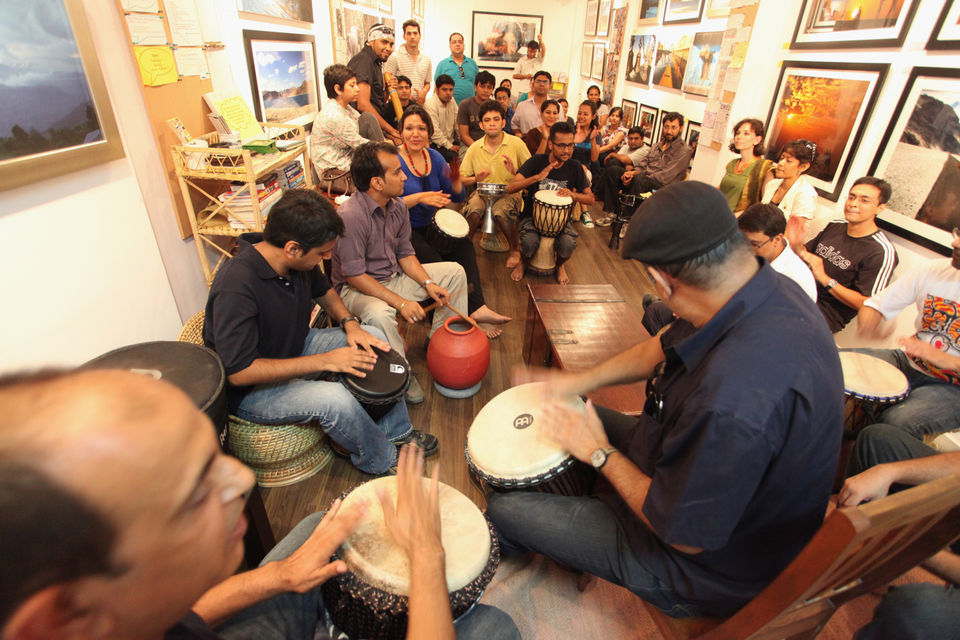 Image Credits:  Kunzum
Darjeeling is a gateway to the Northeast and Gatty's is a backpacker friendly cafe with live music on weekends. The town shuts silent after 8pm but Gatty's is a cafe alive till late nights flooded with hearty and cheerful people who'd make sure you have a time of your life.
Location: Hotel Norling Complex 142 1 Dr Zakhir Hussian Road, Darjeeling
9. Rachna Bookstore & Cafe Fiction, Gangtok
A bookstore in the quaint capital of Sikkim has defined itself as a hub of the best activities in town. The place promises you a beautiful afternoon with some of the best books as a good company. From frequent book releases to musical events, Rachna Books is sure a place to visit when in Gangtok.  
Location: Development Area Rd, Sungava, Gangtok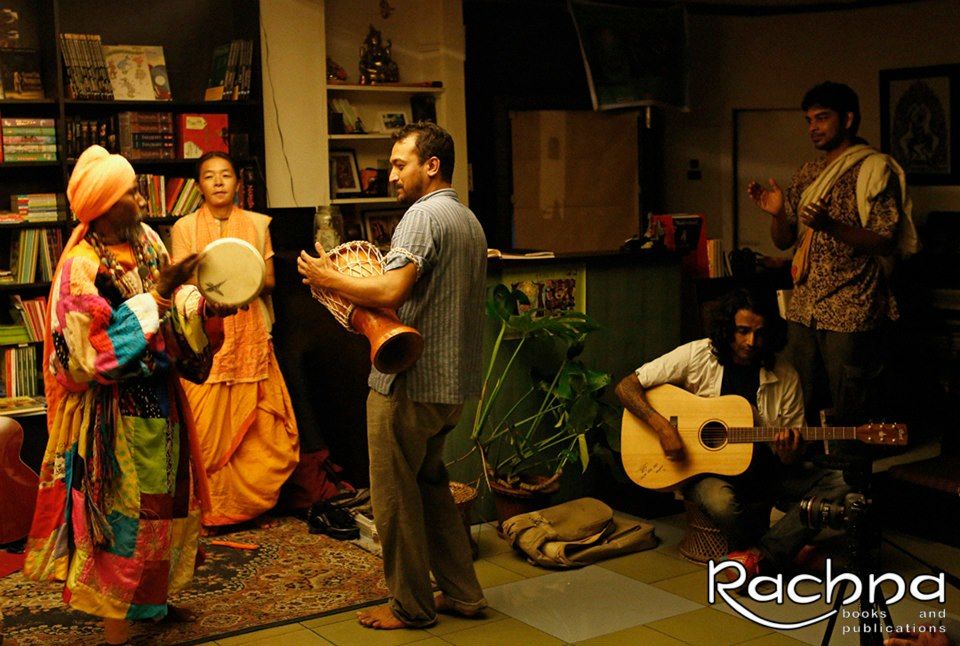 Seva Cafe deserves special applause since it is one of the best concept cafes in the country. It runs on an experiment based on 'peer to peer' generosity and every visitor pays for the meal of the next visitor. Travellers volunteer also at Seva cafe as Sevaks and prepare meals for the customers.
Location: Shopper's Plaza, 4th Floor, Opp Municipal Market, C.G. Road, Abad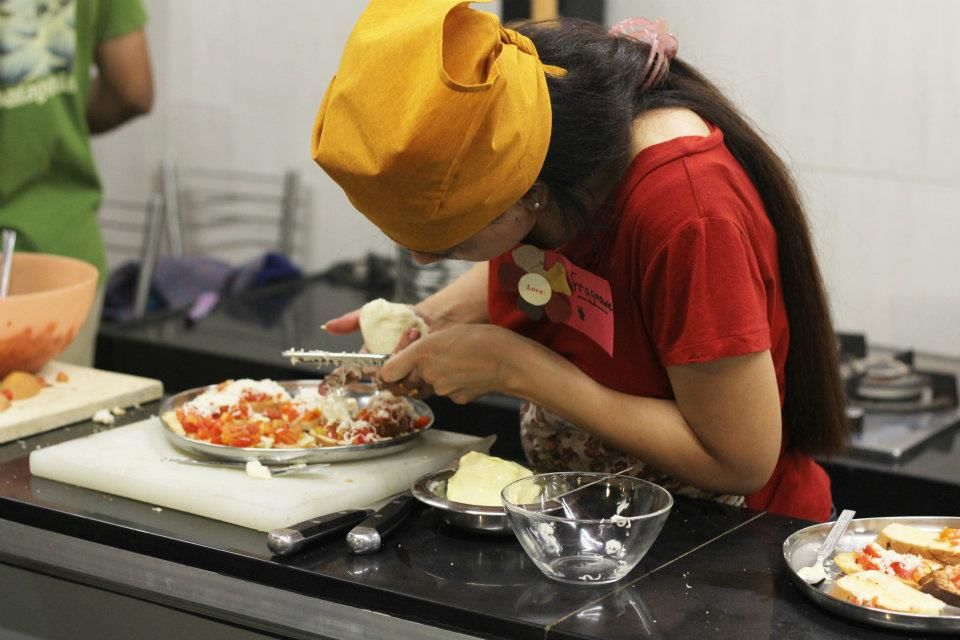 11. Floating Restaurant, Trivandrum
Spend a few quiet hours floating while enjoying lunch, with a beach on one side and a river on the other. The restaurant makes you feel like home and serves tasty seafood. There's not much you want when you get the most beautiful view and the breeze keep knocking on your face. 
Location: Poovar, Thekkuthai Veedu, Pozhiyoor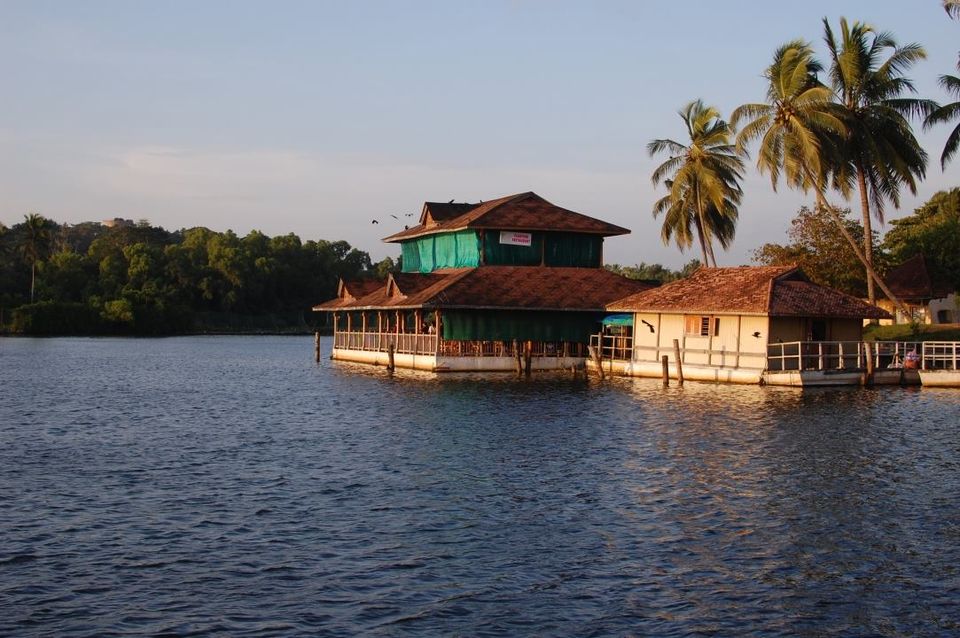 12. Namaste Cafe, Gokarna
It was one of the first chai shops on the beach side of Gokarna and now it has bloomed into a location where several travellers relax looking at the waters beyond Om Beach. This multi-cuisine restaurant menu has an international taste, promising a smile to every visitor.
Location: Om Beach / Kudle Beach, Gokarna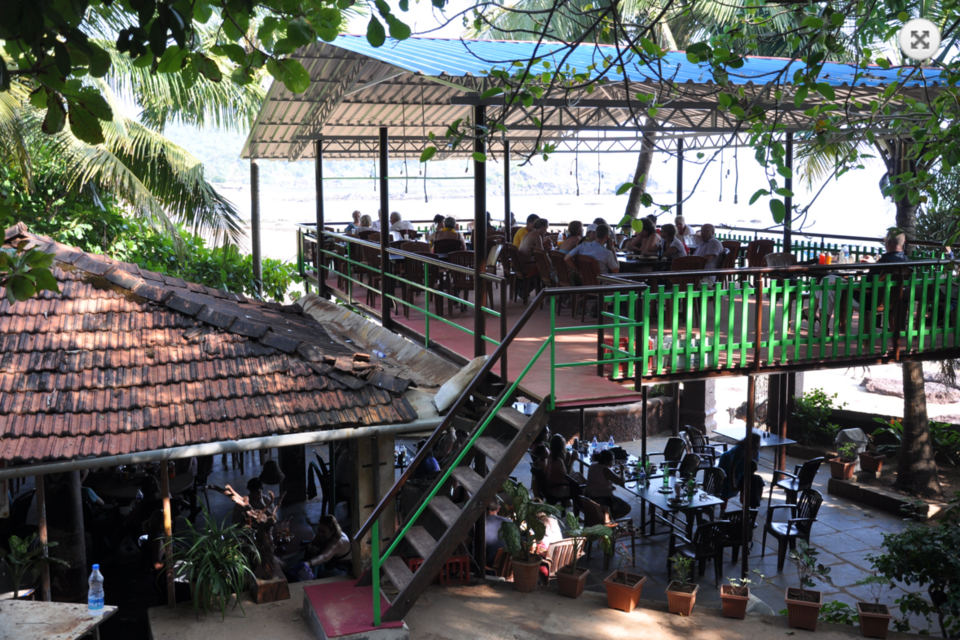 13. Mango Tree, Hampi
The Mango Tree restaurant is relocated from its early location (by the riverbanks) to near the Virupaksha Temple. The spirit of the cafe live on in the new location and this ambient tented restaurant would give you the authentic vibe of a vibrant travel culture.
Location: Near Temple, Janata Plot, Hampi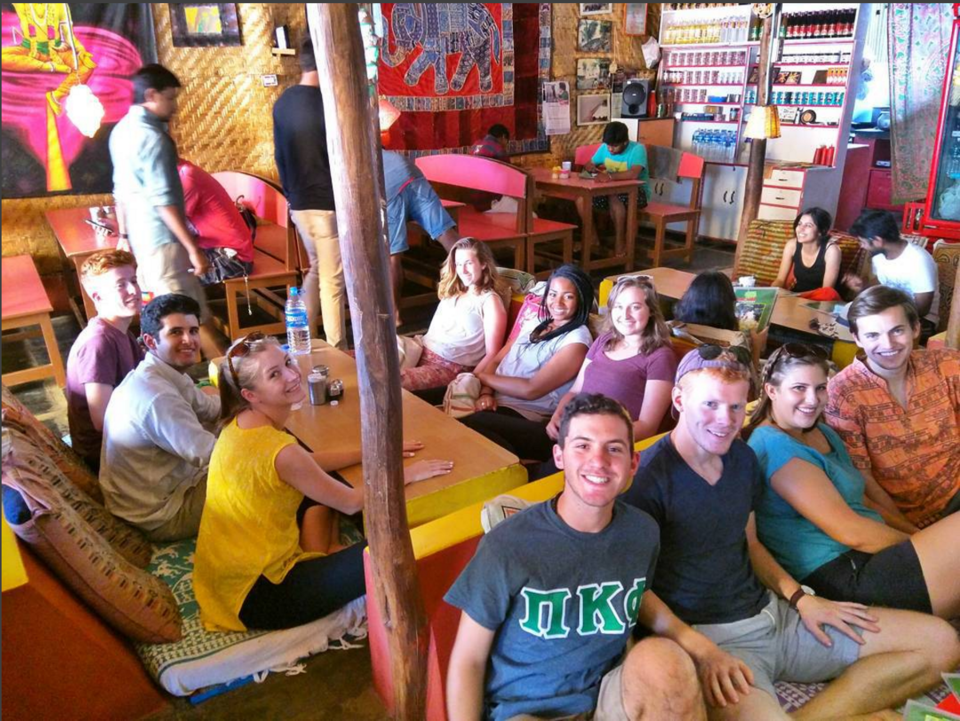 14. Saraya, Goa
This art cafe cum eco stay is an ecologically sustainable setup which provides organic produce from their own farms. More than an eating joint, Saraya is a cultural space with vibrant art gallery amidst trees and paddy feilds.
Location: House #64, Chogm Road, Sangolda, Bardez, Goa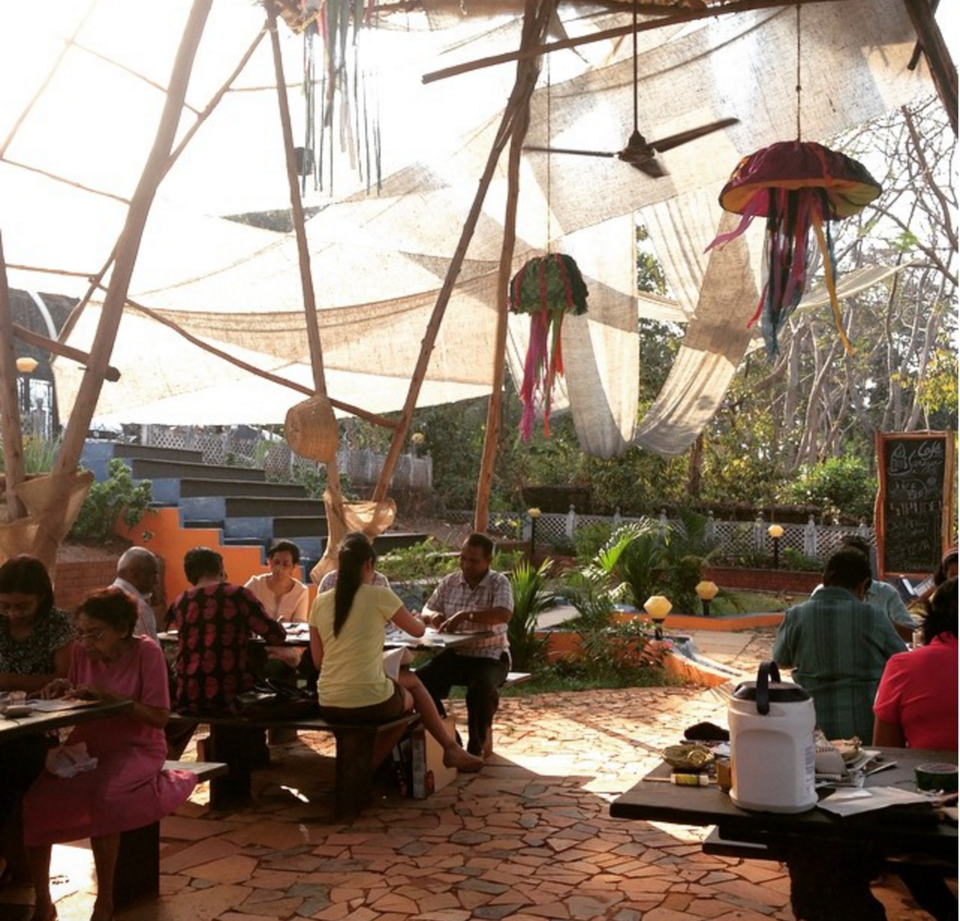 Image Credits: Saraya
15. Ciclo Cafe, Chennai
One of the best theme restaurants in India, Ciclo looks like a soul of the city of Chennai that has thousands of cycles running on the streets everyday. One of the most creatively decorated cafes, Ciclo will surprise you with its amazing menu too.
Location: Old no. 33, New No. 47, Gandhi Mandapam Rd, Chitra Nagar, Kotturpuram, Chennai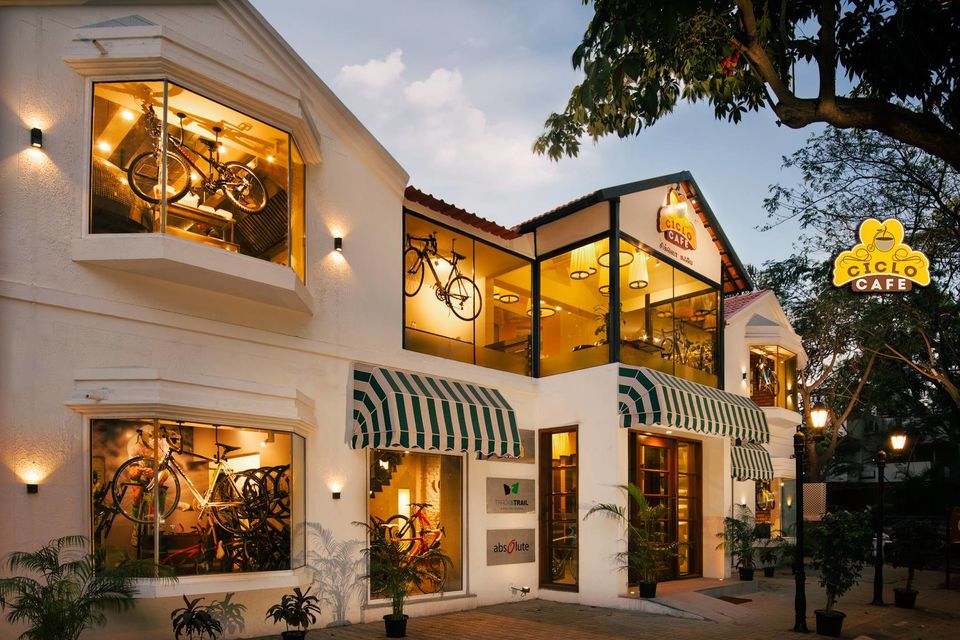 Have you discovered a travellers' spot in your city?