If you're looking for a legitimate excuse to visit Goa this year, a destination that tops the bucket lists of all Indians, here's something that might interest you. Saraya, an eco-stay located in the beach town has started an extremely interesting volunteer programme that is open all year.
About Saraya
Saraya is a little cultural and art haven that is located in Bardez, north Goa. It is a happening place that has a cafe, art gallery and an eco-stay where various art and music events are hosted throughout the year. If you're an art or music enthusiast, this rustic location in Goa will provide you good exposure and inspiration as it is visited by artists from around the world.
The Volunteer Programme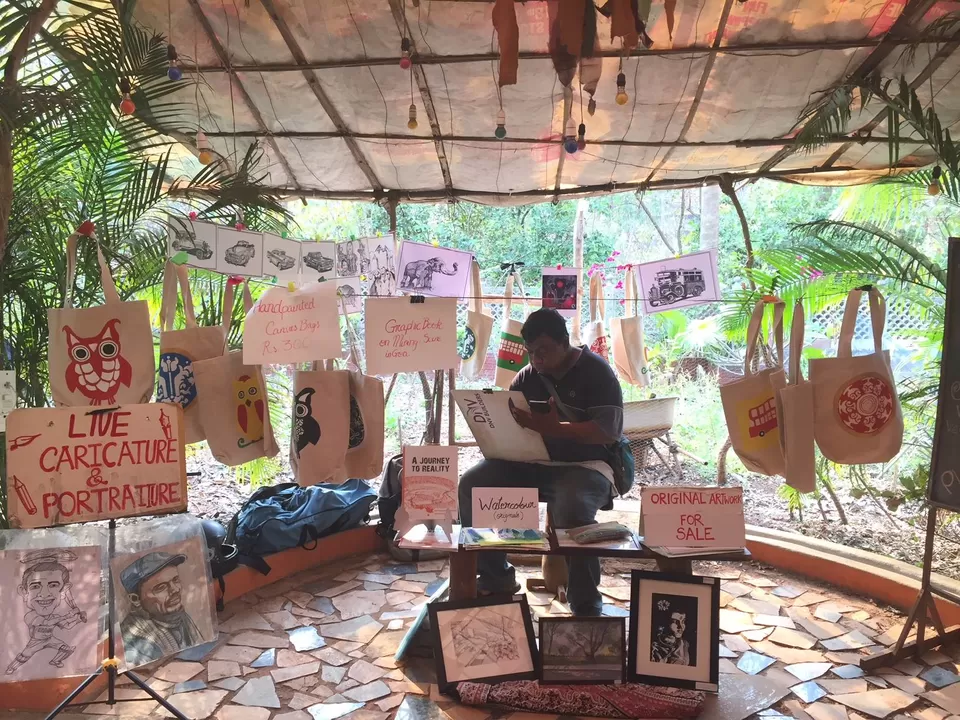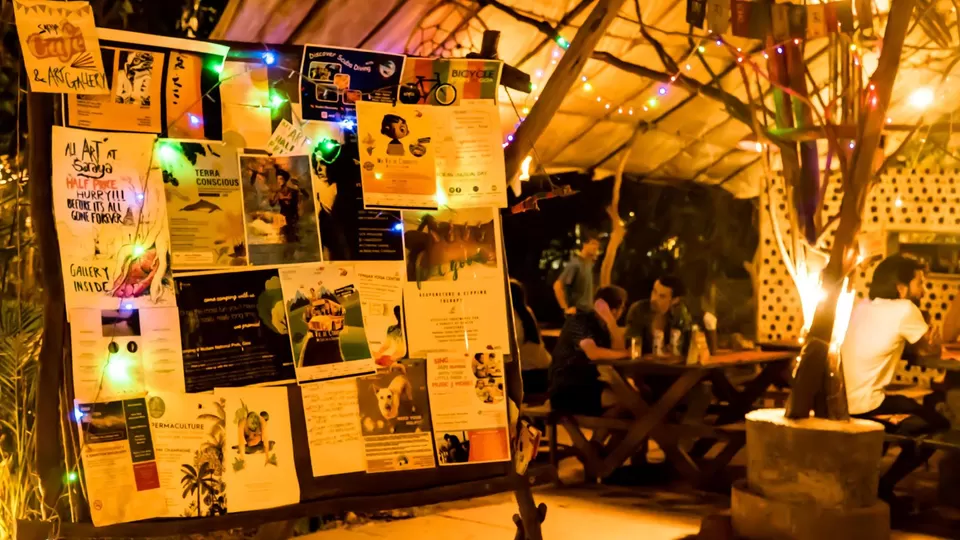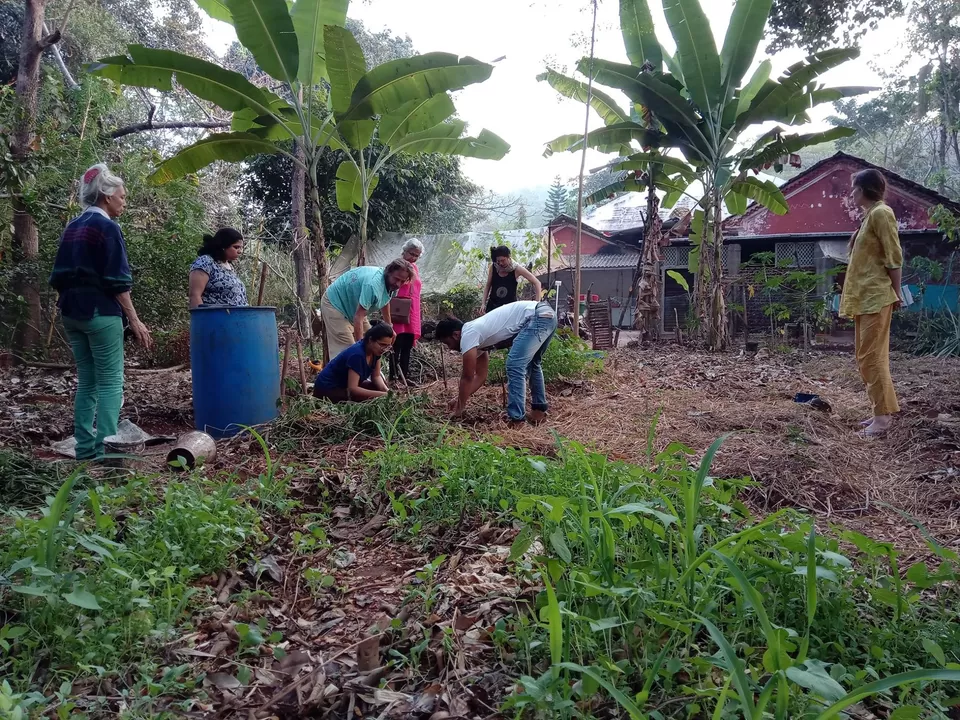 Saraya's volunteer programme is open all year, which involves helping them in their kitchen, waiting tables at their cafe, farming, painting, making mud-walls, volunteering at their gallery for any upcoming events and even doing carpentry. As a volunteer, you will only need to work 4-5 hours every day where you are sure to learn a lot from your mentors. This programme is unpaid, however, Saraya will provide you with accommodation in a mixed-dormitory in their eco-stay; breakfast, lunch and dinner will also be provided.
How to Apply?
If you're someone who wants to try something out of the box, not a boring, stick-to-the-desk and stare-at-your-laptop-screen kind of an internship, you must apply for this volunteer programme at Saraya. All you have to do is send them an email at ria.saraya@gmail.com, write a cover note about why you're interested in their programme, and you'll be good to go! You can also apply through Workaway and Helpx. Remember, you need to be 18+ to apply for this volunteer programme and the minimum volunteer period is two weeks.
For more information, you can write to them at their Facebook page or call them at +91 918888926811.
If you're not interested in volunteering (although I don't know why anyone would not be), you can also enroll for their permaculture design course that will be held from November 24 - December 7, 2018. From December 9, 2018 onwards, you can also attend advanced courses in composting and humus building, food forests and gardening, pizza oven building, rocket stoves, pyrolysis, and learn how to make mud houses.
Around Saraya
Saraya's location, Bardez is just perfect if you also want to explore Goa while you're there. Here are some places you can visit once your work hours are over.
Located by Senquirim beach, Fort Aguada is a fine example of Portuguese architecture and design which also has a lighthouse. This is a wonderful location from where you can watch sunset at the horizon beyond the ocean. If you're interested in history and architecture, then too, Fort Aguada is a must visit. This is located 15km (30mins.) away from Bardez.
This is the most famous beach in North Goa, and for good reason. Baga Beach plays host to all kids of water sports that you may want to do while in Goa. You can opt for parasailing, jet-skii, banana boat ride and windsurfing. The beach is lined with eateries and shacks where you can have authentic Goan food and live the beach life in style. Baga Beach is located 9km (22mins.) away from Bardez.
Your staycation at Goa is incomplete if you don't visit the Dil Chahta Hai fort, Fort Chapora. The fort is perched over river Chapora and was built in 18th century, before Portugese took over Goa. The fort has a rich history where Akbar fought against the Marathis, so take a guided tour and hear all about it. There's also a mysterious story of a disappeared church at the fort, giving you another reason to go. Chapora Fort is 11km (27mins.) away from Bardez.
How to Reach Goa:
Air: Flying to Goa is one of the most common and convenient means of travel. There are about 20 flights that fly from Indira Gandhi International Airport to Dabolim Airport, Goa everyday.
Train: New Delhi and Goa are well connected by rail, with about 11 trains going to and fro the two cities. The best train you can take is the Trivandrum Rajdhani, which you can board from Hazrat Nizamuddin railway station, Delhi. This will take you to Madgaon railway station in 27 hours.
Road: If you're way too adventurous and want to drive all the way from New Delhi to Goa, follow the route: Delhi – Jaipur – Udaipur –ByPass Ahmedabad – Vadodara – Surat – Thane – Goa. This route is approximately 1900km long and can take up to 4 days.
Saraya is an experience that you would definitely want if you're an eco-citizen or want to be one. So start your journey to a more eco-friendly life, and learn of various ways to do so, all while being in Goa, your dream destination.
Know of cool volunteering and internship opportunities that involve travel? Share them on Tripoto by creating a blog here. For more travel inspiration, head to Tripoto's Youtube page.