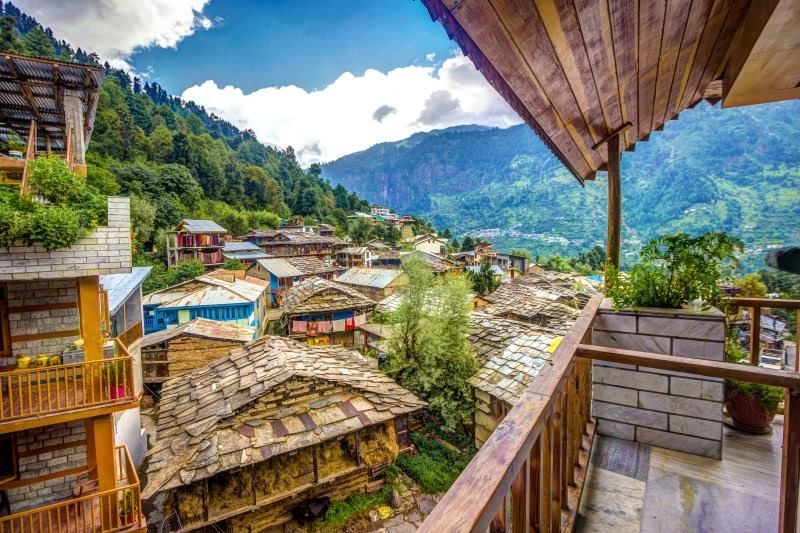 A few days ago, I was talking to a friend who kept going on about her boring banking job, and how she actually wishes to be an artist. Interrupting her rant, I began narrating the story of Gopal Kaushik, the owner of 'The Lazy Dog cafe' in Old Manali and believe it or not, his story inspired her to believe, that nothing is impossible. Thanks to this year's work-from-home policy, she finally started painting again and you never know, she might become a full time artist soon.
So, who is Gopal and why is his story inspiring for creative souls like us, who are lost in the chaos of their 9-5? Let's find out!
Gopal and His Journey
Gopal Kaushik followed his dream fearlessly. But before that, he did what is expected out of all of us in India – study, choose a career, earn money and never say you don't like your career path. Eventually when Gopal found his calling, he grabbed the opportunity, trusted his gut feeling and dived into it, head-first.
"It was my 30th birthday, and I noticed three grey hairs in my beard. And I thought that was the end of the world for me! That's when I realised that I am wasting the best years of my life."
Gopal's journey started working as a producer for various TV shows and channels in India. He didn't have a solid plan to open the The Lazy Dog Lounge, neither did he have any plans of opening one in Manali. He just followed his path of being a creator and was more than happy to take on life's new challenges and changes.
"One afternoon I got a call from Shams Raza Naqvi, a young colleague. Shams wanted to go on a leave, to ride to Leh with friends. I was already on leave, biking across UP with the team so granting a leave was difficult. But Shams was adamant and said, if I didn't let him go he would quit! Shams was a good teammate and I didn't want to lose him, so I relented. That made me realise how important his passion was for him, nothing could come in his way. And to this day, I thank him for that wake-up call."
Turning 30 can be nerve-racking for many people. Most of us think it's the end of the world, and that life turns into this meaningless black hole. On the other hand, some people wakeup and decide to take on new challenges. And that's exactly what Gopal did! A producer and an entrepreneur, Gopal's adventurous and risk taker's heart is an ideal example of, 'Live Your Life To The Fullest.'
"Social media is not something I rely on. I believe in growing organically."
He succeeded in opening a cafe that is heaven for tourists, instagrammers, bloggers, or just anyone who needs a drink and good food!
Opening The Lazy Dog Lounge in Manali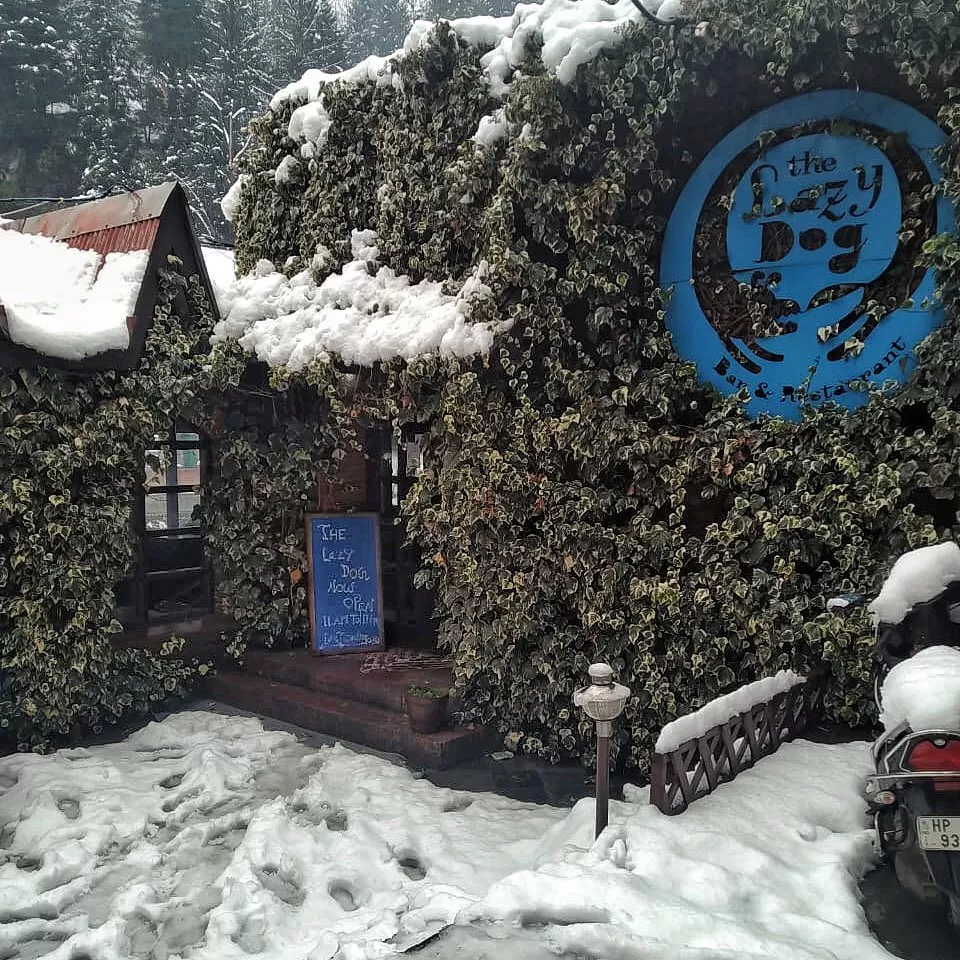 Gopal Kaushik is the owner of the café ' The Lazy Dog', based in Old Manali with riverside seating, live music, great food, wine, beer, spirits & cocktails since 2008. He was more than happy to share his inspiring story of how he moved from being a full time TV producer to a bar and lounge owner in the hills.
"One of the shows I was producing at the time was a car-and-bike show. We set out with two bikes, two cars and with a crew of 13 from Delhi to Leh, on a 2,100 km road trip. All because we wanted to test-ride the Royal Enfield's new bike, the Machismo 500 LB."
Gopal and his crew were shooting in Manali and it gave him the perfect opportunity to explore the place. "Manali was my kind of place, where I could ride into the mountains whenever I wanted. I could see myself living here. But I wondered, what will I do in Manali when I am not biking? Manali didn't have too many bars, and had very few tourist traffic those days. We visited this cosy lounge bar in a village several kilometres away from town, and I got my answer. I decided I was going to open a pub in Old Manali. The answer presented itself that evening."
Gopal found a place previously run by his friend, and he knew that this was where he was going to open The Lazy Dog Lounge. He partnered with a friend who was happy to share the initial challenges of opening a new cafe where there wasn't must tourist traffic and the locals warned them, that the café wouldn't work at all!
The Challenges
When asked about the challenges he faced before and after opening the café in Old Manali, he said, "The first year that we opened the café we only had a season of three months. Manali typically had a 6 months season in those days, but we had already lost three months due to the refurbishing of the place. It wasn't easy, we only had three boys in the kitchen, and either me or my business partner would stand in the bar to make the drinks."
"There is no problem so big that you cannot run away from it."
One of the biggest challenge that Gopal talked about was how the locals undermined his cafe and stated right at the start that it was too fancy and expensive for Manali; and that it will not run well. From a massive fight of locals with a staff member, and solving all minor issues, he did not give up.
Gopal sees all these challenges he has faced over the years as small hurdles and says, "I am lucky. Every time something bad happens, I somehow find a way, that way I have always found myself being lucky." And that's one of the biggest attributes needed in opening and running any business – Never Give Up.
Gopal's advise to young entrepreneurs is very simple, "Hope, prepare and have fun."
Today, the café is one of the top three go to cafe and bars in Old Manali, a beautiful place with river running along the side. After being in the restaurant business for several years, Gopal is now opening another 'The Lazy Dog' hotel in North Goa.
If you are someone who wants to open your own cafe or bakery in the hills, this is your perfect chance to to learn from Gopal's mistakes and experience of running a cafe. Join Gopal Kaushik in his 2.5 hours extensive workshop, 'The Ultimate Guide To Opening A Mountain Cafe | Gopal Kaushik.' Gopal says, "I will talk about the four W's – What, Why, Where When and How. This is a workshop for someone who wants to open a café and needs help in everything that the person needs to know from space, financial needs, to what it takes to run a cafe."
Let me know in the comments what you thought of Gopal Kaushik's journey and in what way it has inspired you.
Earn credits and redeem them on Tripoto's weekend getaways, hotel stays and vacation packages!