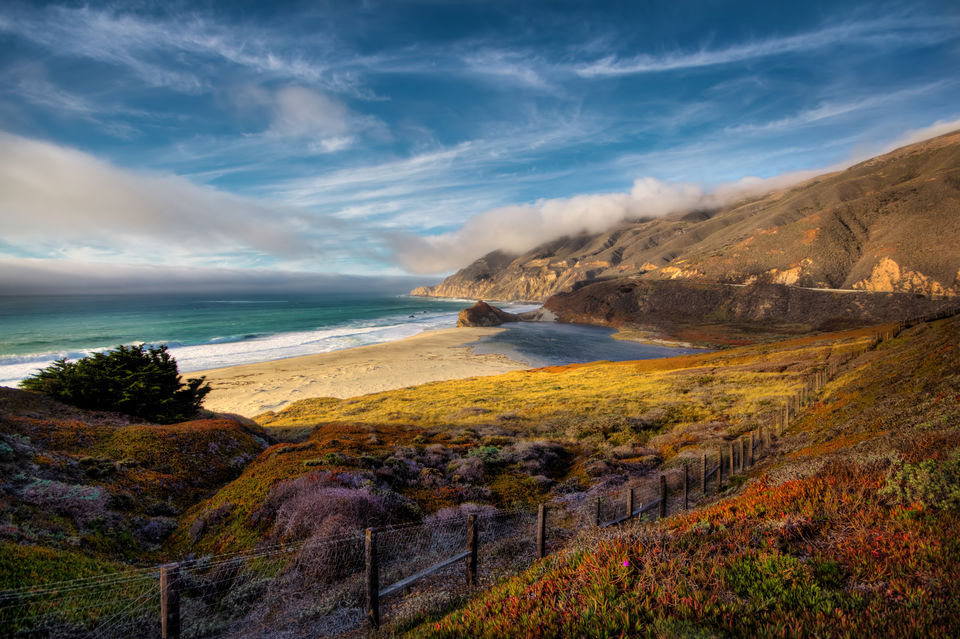 If I had to choose only one, the most rewarding travel photography destination for me would be the drive along the Pacific coast on California State Route 1 from Los Angeles to San Francisco, with the most interesting part of the drive being the section between Morro Bay and Monterey.
What makes this drive unique is that it does not require a lot of planning. You just drive along Route 1 and the photo opportunities present themselves every few hundred meters. All you have to do is to look around, spot these opportunities, then stop for a quick photo shoot.
A funny story: during my first California State Route 1 coastal drive I rented a smaller car (a Toyota Prius), and for the entire trip I had to unfold and fold back my tripod every time I stopped. By the end of the trip I had sore arms and blisters on my hands. After that experience I always rent a bigger car for the drive, making sure I can keep my tripod unfolded for the duration of the day.
The featured photo illustrates one of those places you can find along Route 1, an unnamed beach where the Little Sur River flows into the Pacific Ocean.