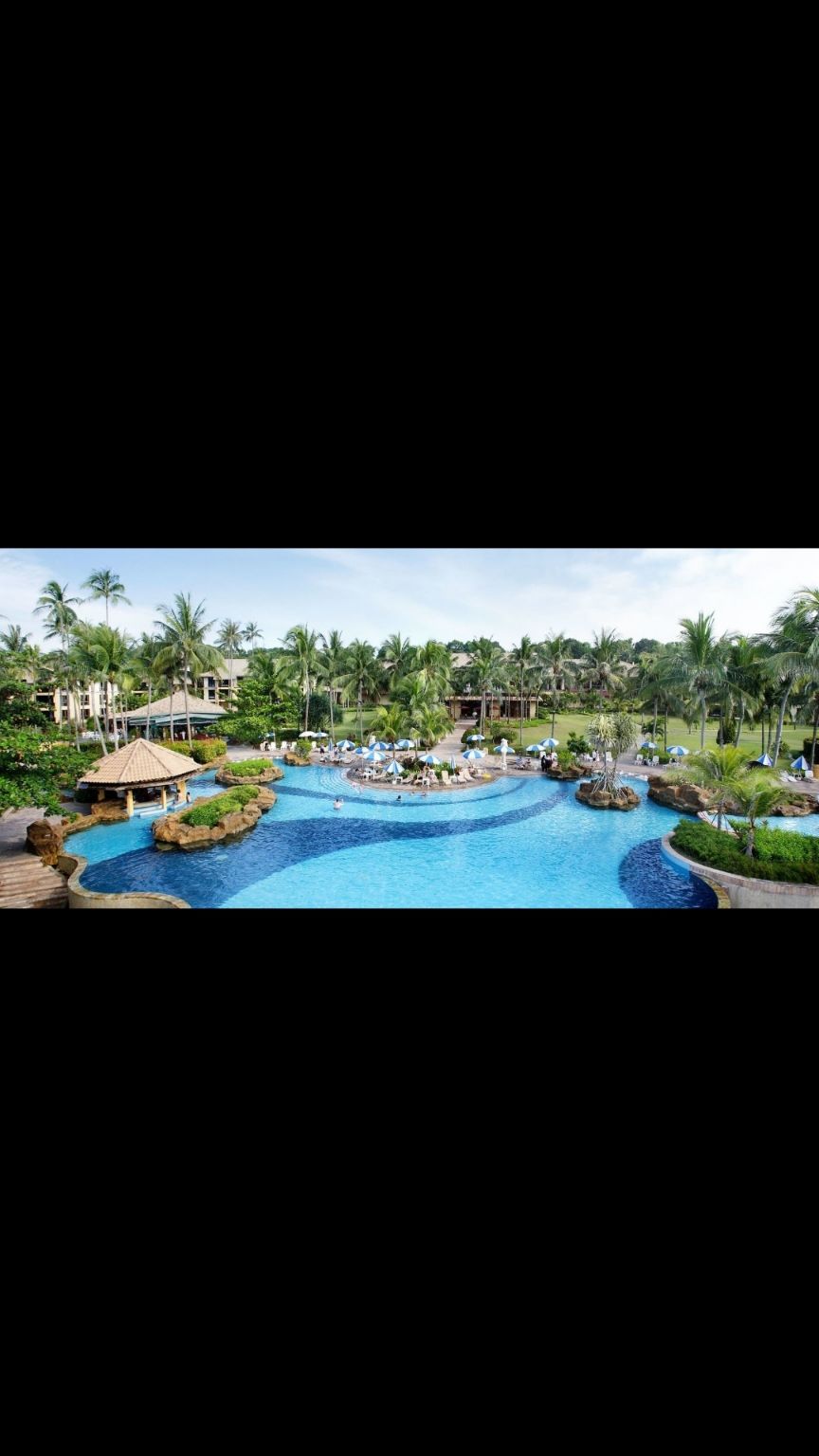 Enjoy the luxuries on an island in less than an hour ride away from Singapore by ferry, the Indonesian island's sandy white beaches, grand golf courses and top resorts make it the perfect beach vacation. The island's white sand beaches are the main draw here, along with seaside villages and an exotic list of hotels and resorts offering watersport & adventurous activities.
Bintan is one hour behind Singapore Time. there are ferries every few hours Tanah Merah Ferry Terminal (Singapore) to Bandar Bentan Telani (Bintan).
https://www.brf.com.sg/schedule-fares/ferry-schedule/
Important Documents Required for Immigration Clearance:
International Passport (require minimum 6 months validity from date of travel)
VISA, if required.
Embarkation Card
Boarding Pass
WHERE TO STAY?
Bintan Island's Nirwana Resort a tropical and romantic hub for honeymoons and couples with an array of recreational facilities, Nirwana Resort Hotel guarantees an entertaining and relaxing holiday. Featuring an infinity pool with sea views, The rooms overlook the pool, garden or sea.

What can you do outside of Bintan resorts?
Tour Along the Sebung River is a remarkable mangrove eco-system that leads up to thick primary jungle.Enjoy the serenity but discover various types of plants with their unique roots, and animals such as monkeys, snakes, monitor lizards.
Bintan's largest village- Panglong Village, Berakit. Get a peek into local life – think rural villages, stilt houses on waters & salted fish being dried in the open.
Senggarang Village
Bintan's oldest temples, among them the Banyan Tree Temple, which is over 200 years of age, both Senggarang and Penyengat Island can be visited via a South Bintan tour.
Penyengat Island
Penyengat has various historical sites including the tomb of national hero Raja Ali Fisabililah, a custom hall, an old arsenal building and a palace.
Grotto Santa Maria
Enchanting limestone carvings of the Stations of the Cross tell the story that has captured the hearts of millions around the world. Trail up to the little chapel and look out for the statue of Santa Maria .
When to visit?
The spring season from March through May which is also the time when Bintan Island tourism thrives. The summers and fall from June to November see a decreased number of tourists, which provides one with accommodations at bargained prices.
December to February again sees a lot of tourists since weather is quite pleasant and the temperatures lie in between 29°C to 31°C.