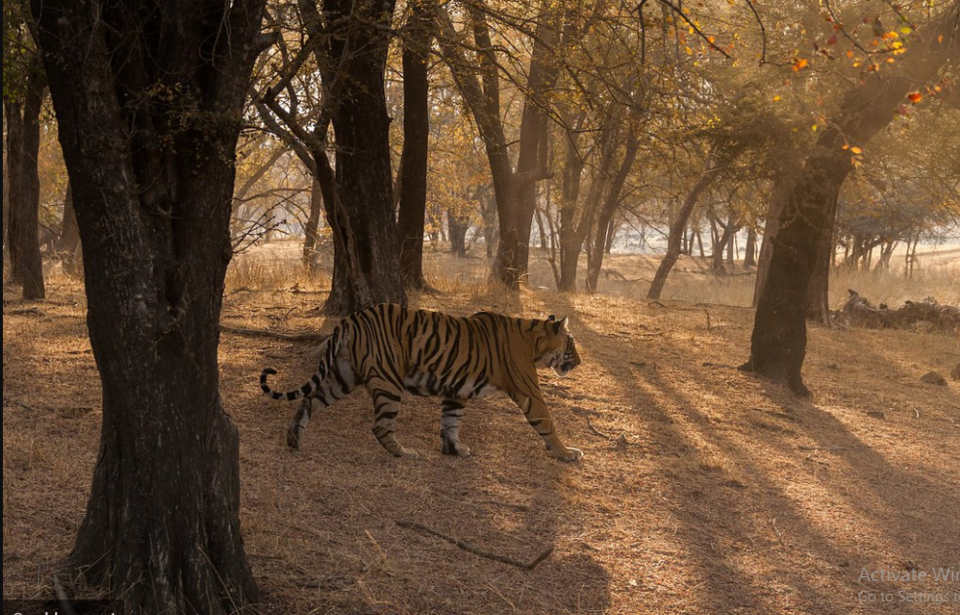 By Siddhartha, 30-03-2020
News Update, Sawai Madhopur - A bad news which comes from Ranthambore National Park which raises a big question on the efforts of forest department tiger conservation project as on Wednesday evening, the body of Tiger T-85 was discovered in Khandar range of Ranthambore National Park. The body of tiger was swollen which indicates that tiger had died days ago. The dead body of this tiger, popularly known as packman, stirred the forest department. According to the sources, the body of the tiger can be two to three days old, as the very bad smell was coming from the body. The body was first seen by the watchman of the forest department and later he informed the forest officials. On receiving the information about the dead body, the Forest Department officials arrived at the spot and took possession of the body and kept it on Rajbagh post. The body of the tiger was cremated after postmortem. The state chief minister has asked detail report for it. The reasons for the death of the tiger have not yet been disclosed by the forest department.
It is estimated that this Tiger has been killed due to mutual fighting with other tigers. Forest department officials also believe that the second tiger T-20 would have been badly injured in the fight. Forest department officials are busy looking for another tiger. This tiger was born during the second childhood of Krishna's daughter Krishna in Ranthambore. In 2014, the first sight of Tiger Packman was cited and during that time, the tiger was found roaming around the Padam lake andthe Rajbagh Malik pond. Later, Tiger Pacman started turning towards Khandahar to create his own independent territory.
On Thursday evening, the body of a tiger packman was recovered on the middle road, in which question of petroling of the forest department raises.
Comments
comments