Did you know that Goa, known mainly for its many, many beaches, has around 750 square kilometres of protected forests as well? Yes, it's true. Incredibly, this bite-sized state has six wildlife sanctuaries, all home to a diverse variety of flora and fauna.
So this time you visit Goa, take a break from the beaches and partying, and experience nature up close at a sanctuary. A great place to start is at the Bondla Wildlife Sanctuary, which is small enough to not intimidate you, and offers easy wildlife sightings.
Located in Pondla Taluka, around 52 kilometres from Panaji, the Bondla Sanctuary is surrounded by valleys on all sides. Only around eight sq kilometres in size, fluttering butterflies and colourful birds greet you on the road as you enter. Vegetation is scattered in this deciduous forest, and this makes it easy to spot animals passing by and going about their business.
An eco-tourism destination
Once upon a time, hunting was highly prevalent in Bondla. That was before the Goa government, in 1969, brought the functions of the forest, tourism and agriculture departments together and handed over complete charge to the forest department. That's when the Bondla Wildlife Sanctuary became an eco-tourism destination.
This means that tourism is promoted here to deter poaching. Because if tourists are in the area, poachers won't be able to roam about freely. There are also some eco-tourism cottages here, where a stay can be arranged via the Goa Forest Department.
The fauna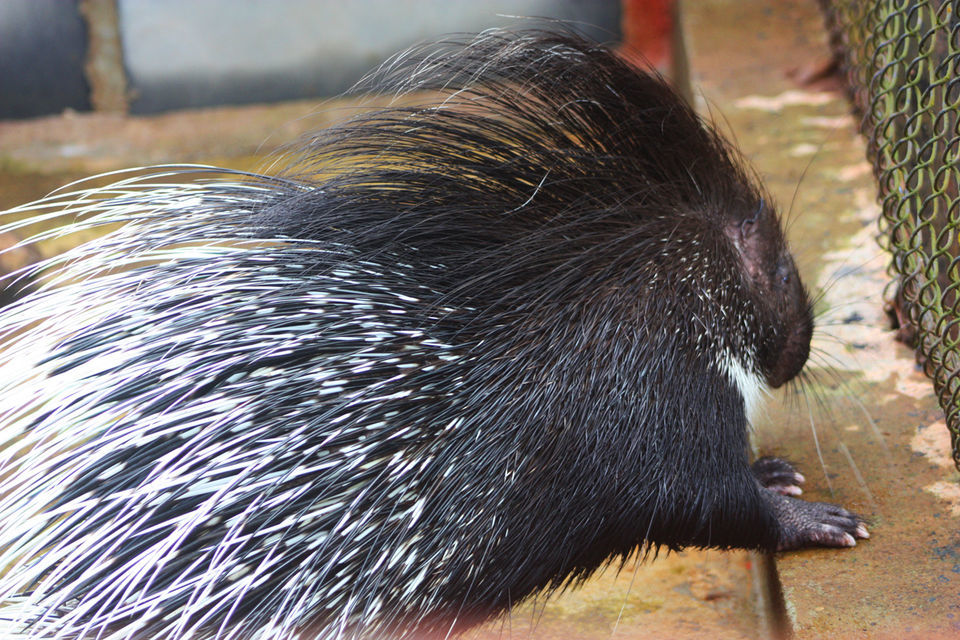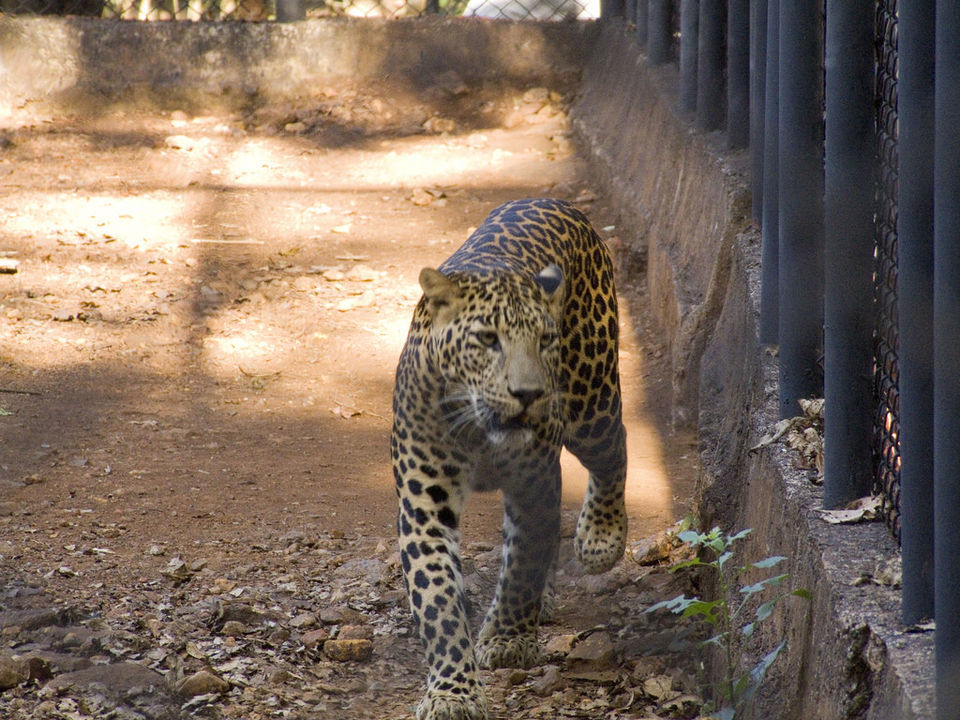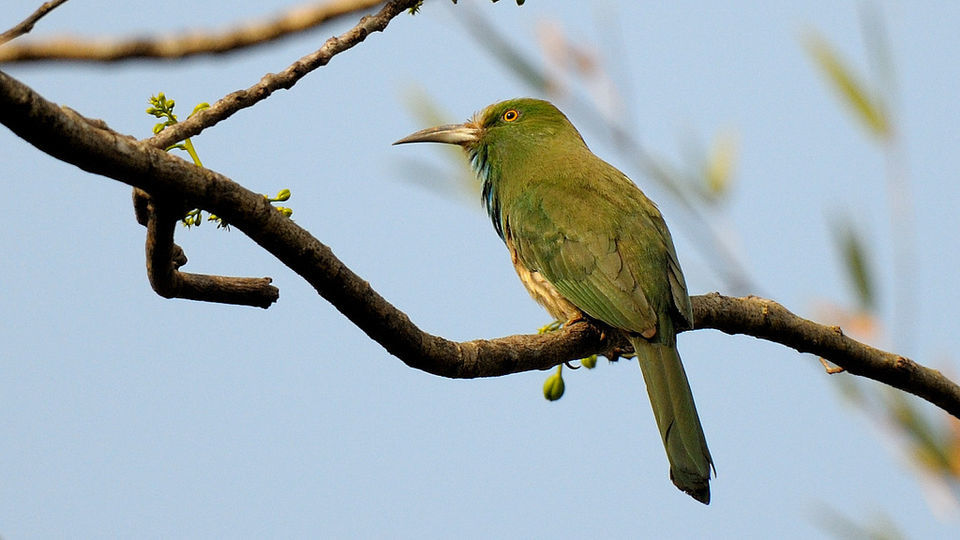 Bondla is paradise for birdwatchers. And park rangers will take you to the best vantage points from where you can see the birds and capture them on camera. There's the ruby-throated yellow bulbul, which is also the state bird, the golden-backed and flame-backed woodpeckers, common grey hornbill, red-throated flycatcher, peacocks, and many other common and rare birds to see flying overhead and perched on treetops.
There are also several watchtowers that you can climb to see animals in their natural habitat. Some of those you can spot include sambhar deer, wild board, gaur, jungle cat, leopard, panther, porcupine and the Malabar giant squirrel.
What to do at Bondla Wildlife Sanctuary
There is enough to do at Bondla to make it a good day trip. Here's a list of things to do at the sanctuary beside bird and wildlife viewing.
Be enamoured by the rare plants at the Botanical Garden
There is a beautiful botanical garden inside the sanctuary, with all kinds of exquisite and rare plant and tree species. Take time to look around, read names and click pictures. The pretty colourful flowers make for quite a backdrop.
Interact with animals at the only zoo in Goa
The zoo in the sanctuary is home to animals such as sloth bear, wild boar, tigers, panthers, crocodiles and more. It's fun to go from one enclosure to another and see the animals going about their day or just lounging around.
Hike through the sanctuary with a guide
Walking on nature trails with a guide who can point out the various flora and fauna can be an enriching experience. There are many trails you can hike on that take you through the heart of the park.
Make friends with the deer at the safari park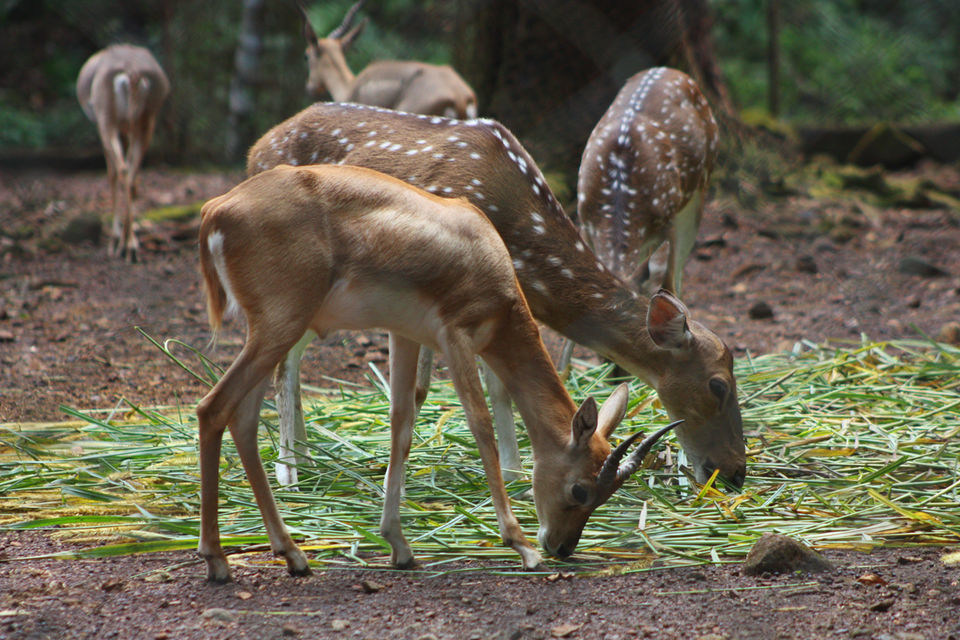 The Bondla Wildlife Sanctuary has a lot of deer. Some species you can see here are the hog deer, barking deer, mouse deer and spotted deer.
Visit the wounded animals at the rehabilitation centre
The sanctuary has a rehabilitation centre, where wounded animals are tended to, especially birds and leopards. Drop in to say hello to the animals and help with their cleanup and dressings.
Where to stay
You can stay for the night at the sanctuary's Eco Complex, which has cottages to accommodate 24 people (doubles at Rs. 1,000) and two dormitories, which have a total of 48 beds (Rs. 200). There is a canteen on site that serves vegetarian and non-vegetarian food. Get in touch with the Goa Forest Department for reservations. Email: dcfhq-forest.goa@nic.in | phone: 91-0832-2424352, 2225926
Getting there
You can either drive to the Bondla Wildlife Sanctuary via NH4, or take a bus from Panaji to the sanctuary. The travel time is around an hour and a half. A local bus will charge Rs. 50, while a private bus ticket can go up to Rs. 250.
Vital information
Best time to go: Monsoon season, when the rain washes the forest clean, and the sanctuary is at its glowing best, is a good time to visit.
Timings: 9am to 5pm, Tuesday to Sunday
Entry fees: Rs. 5 (adults) and Rs. 2 (children). This does not include camera fees (Rs. 25) and video camera fees (Rs. 100)
Want to see more of the offbeat side of Goa? Read: A Full-Disclosure Guide To The Best Part Of Goa, Which Is Criminally Under-Loved