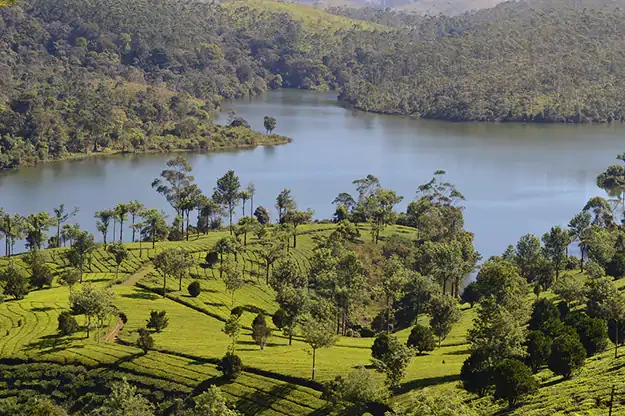 Your visit to Thekkady is definitely incomplete if you haven't visited the Periyar National Park
Nature parks are a bliss. As John Muir rightly said, "And into the forest I go, to lose my mind and find my solace".
Thekkady is home to the world famous vast Periyar National Park and Wildlife Sanctuary. It is a large protected area near Thekkady in the districts of Idukki, Pathanamthitta and Kottayam districts in Kerala. Famous for vast elephant and tiger reserves, it is a very sought after travel destination for the nature lovers.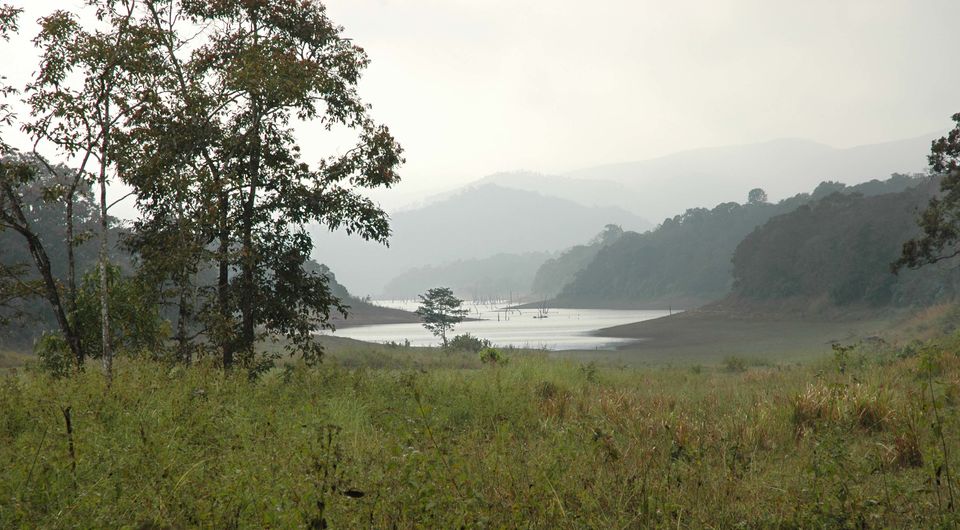 Periyar National Park is home to many rare and endangered species of flora and fauna and also forms the major watershed of Periyar and Pamba, two key rivers of Kerala. Periyar Reserve belt has a rich and huge variety of more than 250 species of birds including rare birds, migrant birds and several endemic birds. These birds include water birds, kingfishers, pigeons, wood peckers, eagle owls, kites, hawk eagles, darters, raptors, golden orioles and cormorants etc.
The sanctuary is also home to many animals like elephants, deer, sambars, bisons, tigers, macaques and Nilgiri langurs; and a great variety of birds. Birds like darters or snakebirds, herons and kingfishers can be seen flocking around the trees in and around the lake.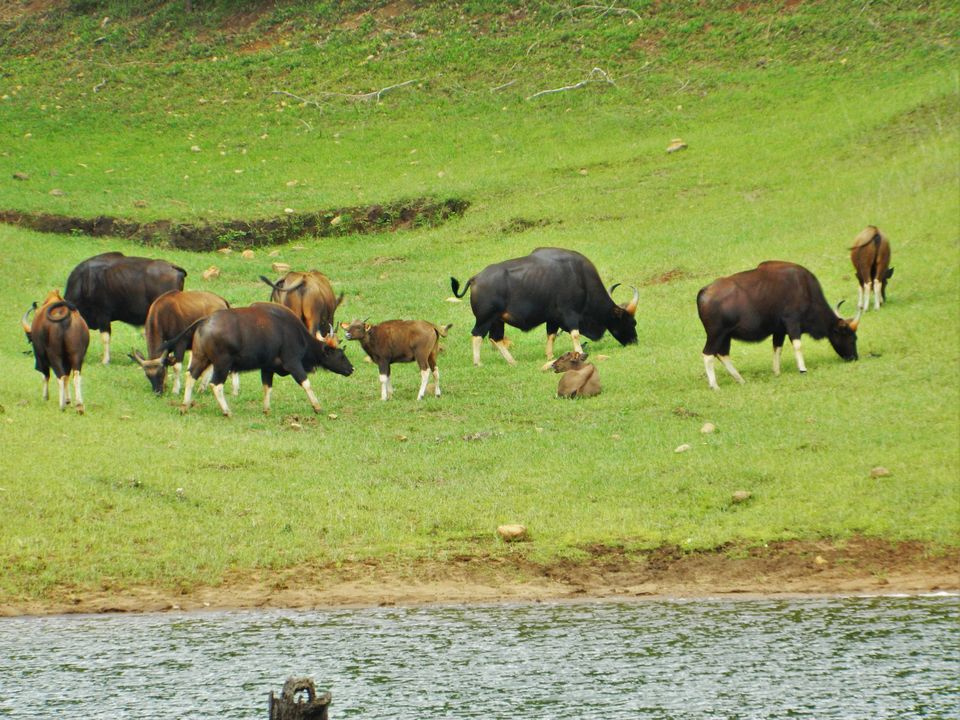 The sanctuary is famous for its extremely dense evergreen forests and thriving grass lands. Trees grow upto 120 -130 feet height. So it is a visual delight.
The park has a beautiful artificial lake at the heart of the sanctuary. The charming artificial lake formed by the Mullaperiyar Dam across the Periyar River adds to the beauty of the park.
Don't miss
The boat ride in this lake. You will see many animals and birds along the boat ride. The rides are arranged by the Kerala Tourism Development Corporation. During the ride, one can see groups of elephants grazing near the lake shoreline in their own mood as also other animals like deer, sambars, wild boars and gaurs etc. who flock around the place frequently. It is a serene and life time experience which one should not miss out.
And if you are a water sports enthusiast Bamboo Rafting is a must do activity.The facility is offered by the Forest Department at Thekkady where one can really relish the activity in the catchment area of the National Park.