You don't need permission from anyone to travel,
simply pack your bags, pull up your socks and just start walking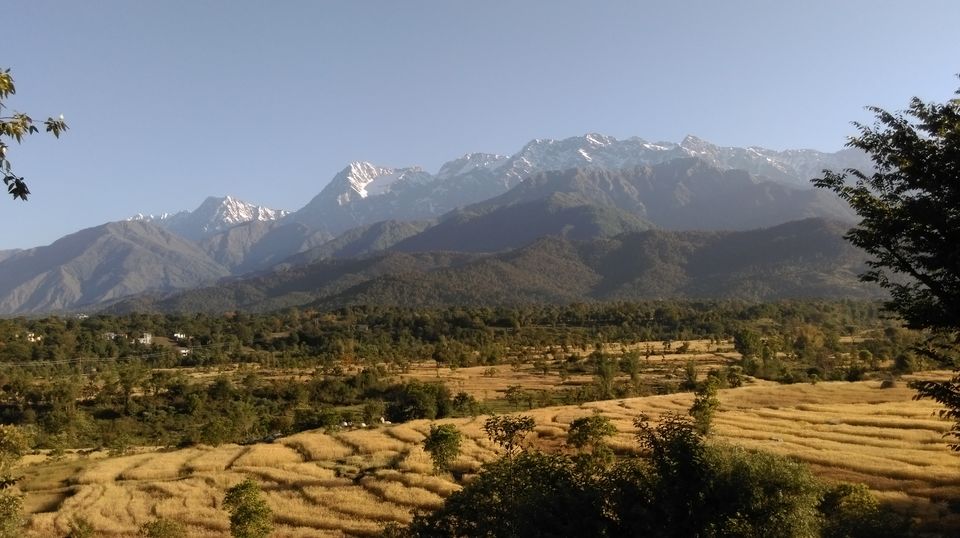 It all started when my cousins decided to quit their respective professional careers in the city, bid adieu to the hustle-bustle and deadly pollution, and follow their dream of owning a house in the mountains. Well! Dreams only come true when you work hard to achieve them and pursue them under any circumstances. Ever since the house was built in Palampur, they had been inviting my family to come and spend a few weeks there. The idea was to relax, enjoy the serenity, and of course, play with their "bachas" (Honey & Tiger - after all, everyone in my family are dog lovers).
Day 1: Welcome to Palampur, the tea capital of North India - It was quite an exciting start to my summer vacation as I boarded my Mumbai-Delhi flight on Saturday morning. My bus from the Kashmiri Gate, ISBT to Palampur was prebooked, but little did I know about the rush and chaos that I would be treated to once I arrived at the bus depot. To make matters worse, the IPL fever was ongoing and I was advised to leave well-in-advance to avoid getting stuck in traffic. However, as luck would have it, the "external force" had plans of screwing up my fun-filled journey. After all, a little adventure doesn't do any harm, ain't it right? The auto-driver was confident that I will miss my bus and I asked him to focus on the road and squeeze through the traffic (not that I encourage this kind of driving, but I was out of options at that moment).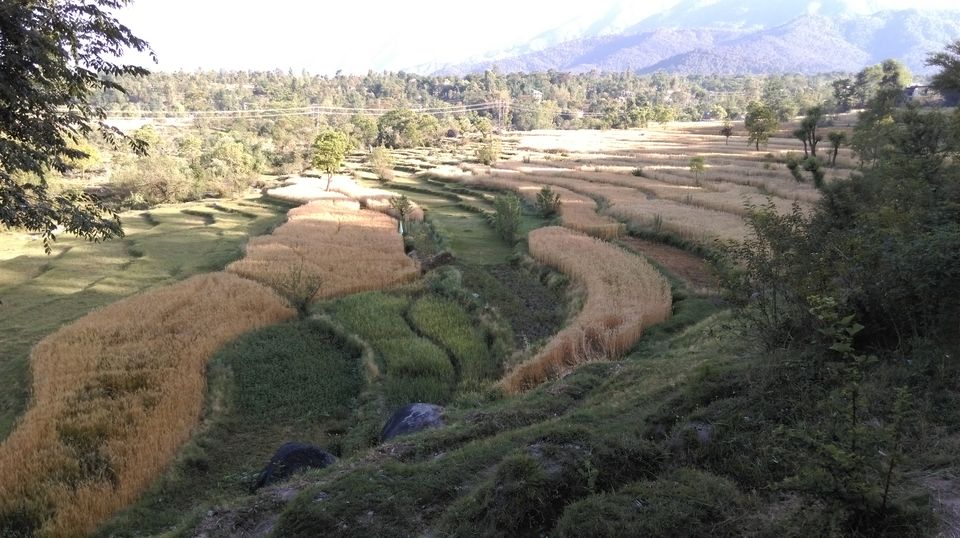 After about 45 minutes of "engine shutdown mode," I received news that Delhi had won the match against Chennai (if I recall correctly), and the audience had started to leave the stadium (which of course led to more commotion). The auto-driver paid no heed to the general public and honking of possibly every blessed vehicle mankind can own, and just zoomed left and right. At some instances, the auto grazed the likes of few top-notch cars and bicycles, but like I said, my driver was a rockstar. Woh kehte hai na, kuch bhi karne ka lekin dilli ke auto-walon ke ego ko nahi hurt karne ka. They know it all (shortest distance, fastest approaches, rash driving, etc) and no matter what you say or do, they will listen to their "dil ki dhadkan" and "rational mind." Anyways, it was a smooth drive once we crossed the 15-20 minutes stretch from the stadium. I was beginning to get a little jittery as I knew I may have to run and board my bus. He dropped me off at the entrance, following which I ran into the depot only to find more crowd and no sign of where my bus would depart from. I tried to inquire from different folks, showed them my ticket, but there were no signs of the Volvo I booked. The funny part about this experience is that my definition and image of a Volvo changed completely when I finally saw my bus ride. It was an ordinary bus with extraordinary features - please sense my sarcasm here! It was the Himsuta service run by Tata, and I was hoping it would be comfortable and well-maintained. Unfortunately, it was quite the opposite as I noticed there weren't even any seat numbers. For instance, I had booked a window seat online and on entering the bus, I (like a fool) started inquiring about the seat numbers, when a localite asked me to grab a seat wherever I can. Ok! that's so much about advance booking. Secondly, I was under the impression that it's an A/C bus service; however, it turned out that when traveling in the mountains, the natural cool breeze becomes thy air-conditioned setting. So much for looting me for this "extremely comfortable" overnight journey. Honestly, it was exhaustive as the ride was bumpy and I hardly got any sleep. The best part about this adventurous trip was that the bus arrived on time in Palampur.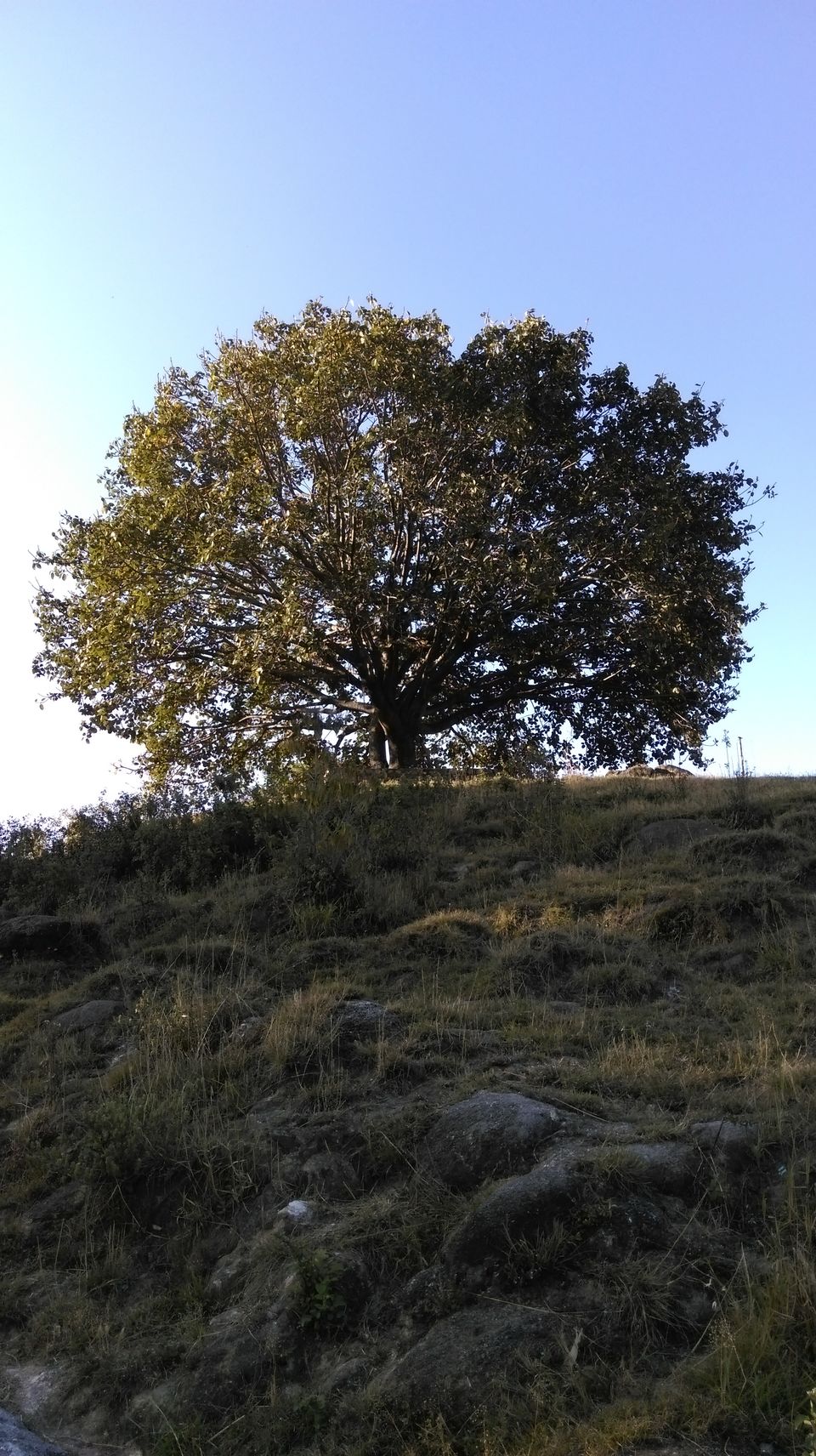 Once I arrived at my cousin's house, my fatigue disappeared as I saw the views from their living room. As the sun rose from behind the distant peaks, the rays provided a golden gleam around the mountain edges making it a perfect morning. Anyone would be excited to witness such a sight every morning. Around midday, my cousin, mom, and I went for a short hike in the woods. There was a pinewood trail right ahead of their house, which led to the other side of the village for a better view of the mountain ranges and the farmer's densely-populated fields. As with any other hilly region, the weather is unpredictable. It began to drizzle as we walked past the village and had to head back home for lunch soon.
With regard to the details of the place, Palampur is located in the Kangra Valley, Himachal Pradesh. It was one of the leading hill stations and was once a part of the Jalandhar kingdom. It boasts of countless streams along with tea gardens and rice paddies, and is also known as the 'Tea Capital of North India.' Nature lovers can enjoy a quiet stroll while feasting their eyes on the natural beauty and adventure enthusiasts can enjoy paragliding and trekking during the holidays. This small town definitely has something for people of all tastes, which makes it an ideal holiday resort for many.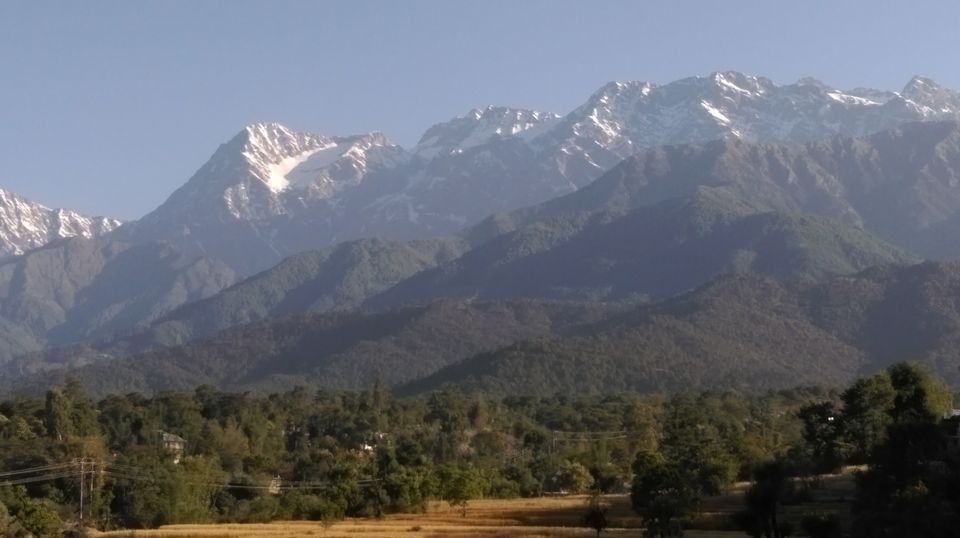 After a short nap, the entire family decided to drive down to Bundla Stream. This stream is one of the several pleasant walks around the town. Bundla becomes a large waterfall during the monsoons, but is otherwise a thin stream flowing over stony ground. One can relax here by sitting on the rocks and enjoy the sunset in the distance. The Dhauladhar ranges are clearly visible from here along with several oak and rhododendron trees that add a magical aura to this vast and endearing landscape.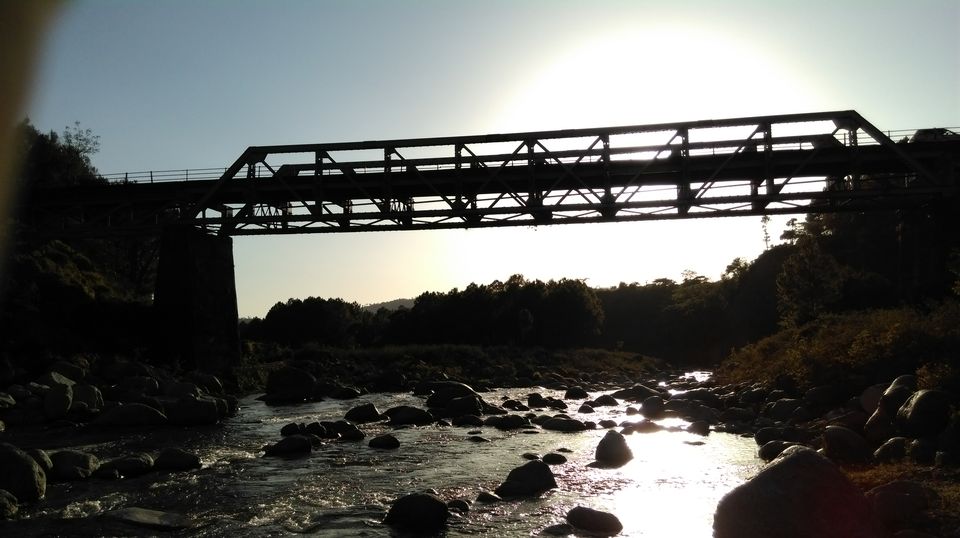 Day 2: If you wish to fly like a bird - be free, agile, and gentle, travel to Billing for an amazing paragliding experience - Around 20 km from Palampur is the world renowned valley of Billing, which offers paragliding, trekking, expeditions, adventure activities, and tour services to most the famous destinations in Himachal. It is also known for hosting parasailing and hang-gliding events. The Department of Tourism and Civil Aviation, Government of Himachal Pradesh recently organized the 'Paragliding Pre World Cup' at Billing- Bir in October. The question arises as to why this place is so much in the news and what is so special about this particular site, considering there are several other places in Himachal and the rest of the country where paragliding is prevalent. When one is ascending towards Bir and Billing, one can view a natural "camel hump" from a distance, which is essentially the take off and landing site at approximately 8000 m (25,000 ft). I believe this is one of the key reasons that both national and international hand gliders come here to unleash their adventurous streak and fly with the wind.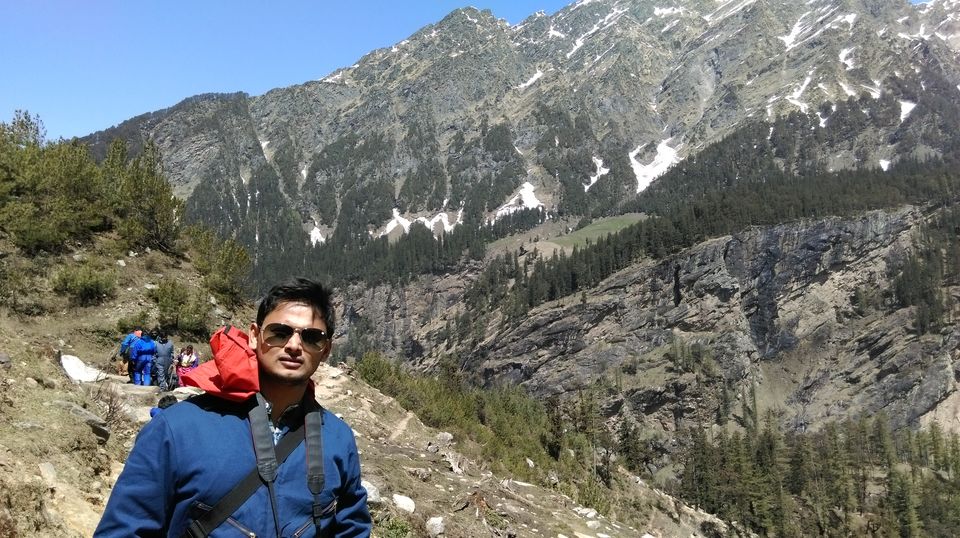 The ride wasn't that exciting owing to the rough winding mountain roads. It took us around an hour to reach the top (Billing) after which adrenaline levels began to rise. We were coerced by tour guides and gliding instructors into paragliding. My mother and I were totally excited about it and we decided to go flying. Yayyy! Prices were nominal (2000 bucks if I recall correctly) after which the so-called "safety" arrangements started rapidly. Everything happened so quickly that I didn't even get a chance to absorb properly. I'll try and summarize the details briefly. The lead paraglider and his assistant started placing the safety harness and helmet; the instructor was also preparing the glider and adjusting the straps according to his specifications. Meanwhile, my cousin was clicking pictures of me and my mom, and before anyone could realize what was happening, my mom took off with her glider. I was like, holy cow! What the hell just happened? It became a joke later that my mom, being the light-weight that she is, didn't require much effort from the glider to make the take off successful. On the other hand, I was given no notice that my glider was ready for the jump and before I knew it, I was dragged along the edge of the cliff by the wind and my right arm grazed against the small gritty stones. I was astonished at what happened and what made it worse was when the instructor started blaming me about not running ahead with him to make the jump. I retaliated saying that I am not a professional glider and the least that they could have done was to give me a hint when we were ready to take off. My arm started to bleed, but I was adamant about flying and we immediately got ready for our next attempt. Regardless of what my instructor said or did, we ran towards the edge and YAHOO! We made the jump. In a matter of seconds, we were at 26,000 ft and had a fantastic view of the valley at one end and snow-capped mountains on the other. No matter how adventurous you are, you definitely feel a tad nervous when you're gliding in mid-air and all that you're relying on is a safety harness that is keeping you intact. Once I started absorbing what was going on and had forgotten about the "rotten" start and my arm, I noticed that my fingers were on the safety buckle, which basically had a simple hook-unhook kind of mechanism. So, in my excitement, had I accidentally unbuckled the hook, I would have definitely been flying HIGH and written his post from somewhere in the Land of the Nagas. Jokes apart, this reinstates the point that I mentioned earlier about instructors responsible for adventure sports in this country not paying enough attention to people's safety. Quite appalling!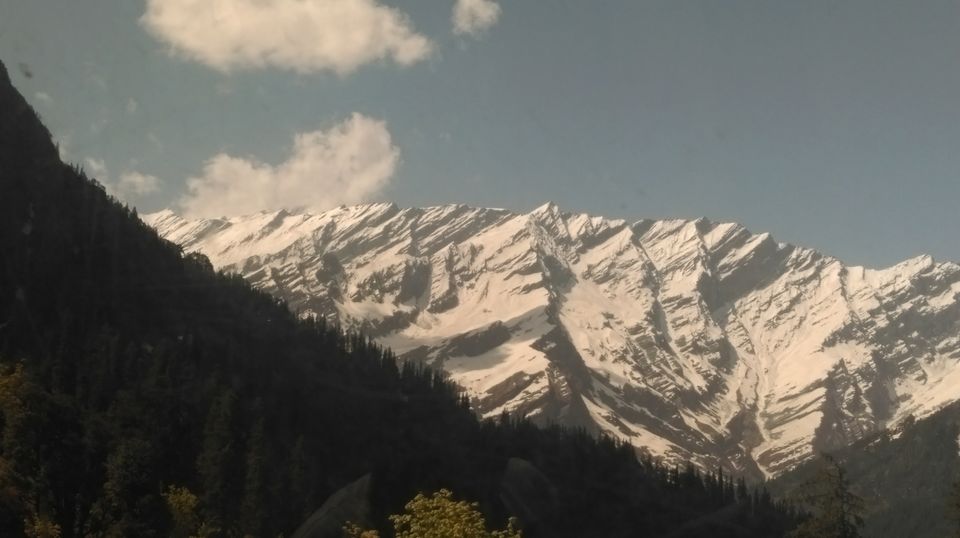 Nonetheless, the scenes from up there were simply mesmerizing and as I glided across the blue skies, the cool wind brushed against my face and made me feel on top of the world. The other side of the valley had the snow-capped peaks and as the glider approached that side, you begin to feel colder. Overall, it was an experience of a lifetime, and I'd love to fly again only if better safety instructions are provided. This enthralling experience lasted for about 25-30 minutes. Once adrenaline levels returned to normal on the ground, I cleaned my wound and started to feel the pain. Totally worth it though. The family were proud of my mom and me and we went to an amazing dhaba for lunch thereafter. The rest of the day was spent in reliving those moments that we spent at Billing and hoping that I get a chance to fly freely like a bird again someday.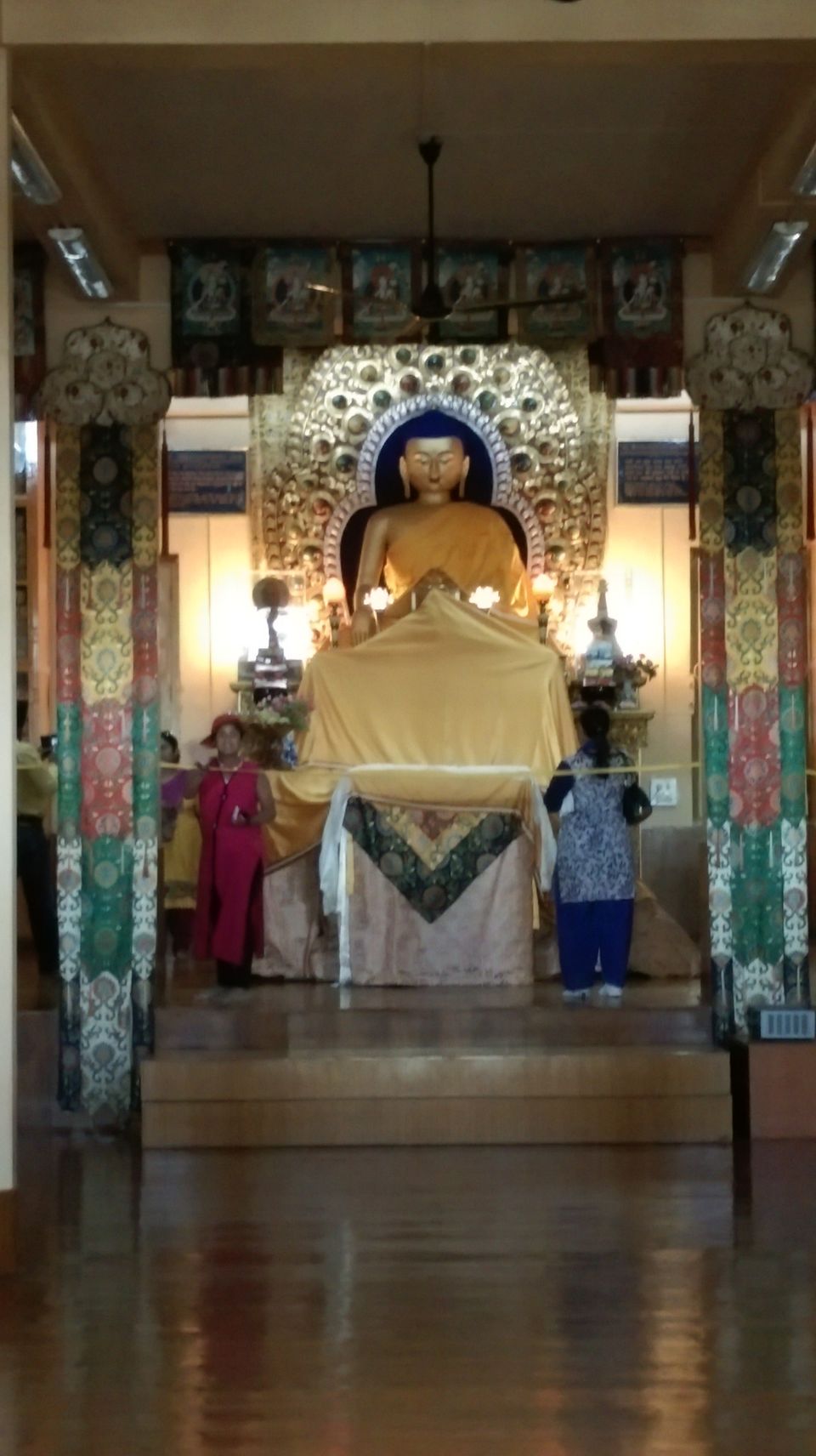 Day 3: Solo trip to Mcleodganj and Naddi - My adventurous streak led me to explore another destination on my own this morning. After an early breakfast, I decided to travel to Mcleodganj and explore the small town. The bus ride took me an hour to reach the main bus stand after which I decided to visit all the main attractions. My first stop was the highest point in the town, Naddi. One gets to view the spectacular mountain ranges from up there, and it is also believed to be the starting point of a 4 km trek to Triund. Unfortunately, I did not have the time to cover that trail, but I hope to do so soon. I spent around half an hour there after which I headed to the tea plantations (not particularly attractive unless you have your girlfriend to capture some candid filmy moments around the plantations). Other popular tourist spots include the Bhagsu waterfalls, Dal Lake, and few temples. After lunch, I headed to the famous Norbulingka Institute. To the unknown, this place is a self-sustaining community located in Dharamsala dedicated to ensuring that the integrity of Tibetan artistic traditions is maintained for generations to come. Creative (and the more sophisticated and intellectual) individuals would agree that art is a large part of culture, and by maintaining artistic lineages, this institute helps to conserve the unique identity of Tibetans and the sacred traditions which took root in Tibet. Their studios produce museum-quality artwork using methods that have been practised and passed down for many centuries. Upon entering their campus, I was overjoyed and impressed by the dedication, hard-work, and enthusiasm with which everyone contributes to its preservation. They organize workshops on wood carving, statue-making, wood painting, tailoring, and weaving. Overall, I found it to be so peaceful and relaxing and had I more time to spend there, I would have loved to participate in the statue-making workshop (obviously as a silent observer). On my way back, I stopped at the cricket stadium for a quick sneak-peek. No wonder cricketers never say no to playing in Dharamshala and are so excited to watch the IPL matches (whenever they're hosted there). More than the game, I'm sure people come to enjoy the beauty of the surroundings - it gives you the feeling that you're in New Zealand.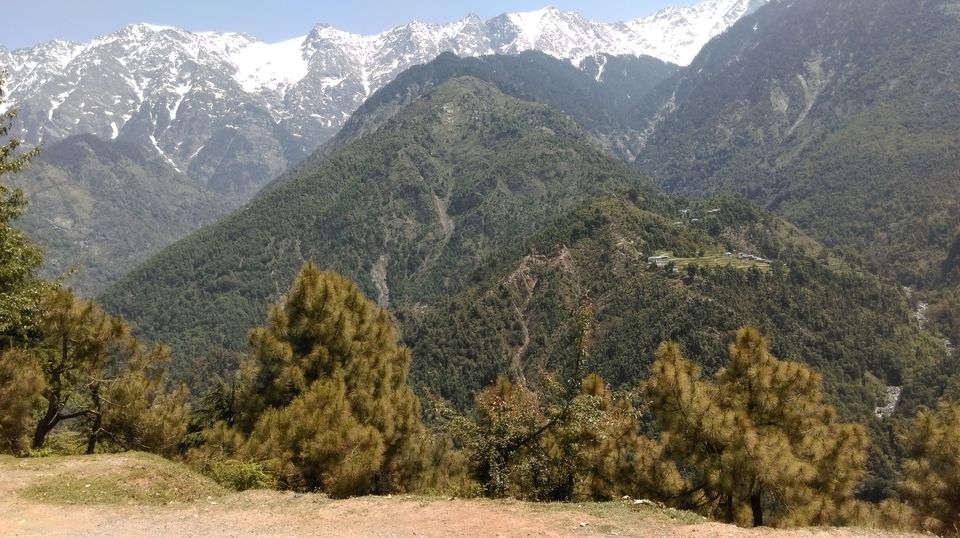 Day 4: Drive to Manali - I would definitely tag this as one of the best drives from Palampur. It takes around 6-7 hours to reach Manali. We halted for lunch around 1:00 PM at a Punjabi Dhaba, and the owner and his son went to extremes to meet our demands for different parathas. The best part was that the delivery time was 3-4 minutes, and even before we finished the previous steaming-hot and delicious paratha, the other one was ready with a small slab of butter melting on it. When in the mountains, forget about your city diet and dig into the pahadi khana. Our stomachs were satisfied and we promised the owner that we would stop by on our way back to Palampur too two days later. Once we arrived in Manali and checked into our hotel, we spent the rest of the evening hogging over some great fish (trout) and chicken. Plans were set for the next day, which we were certain would be a long one after which we headed back to our rooms and called it a night.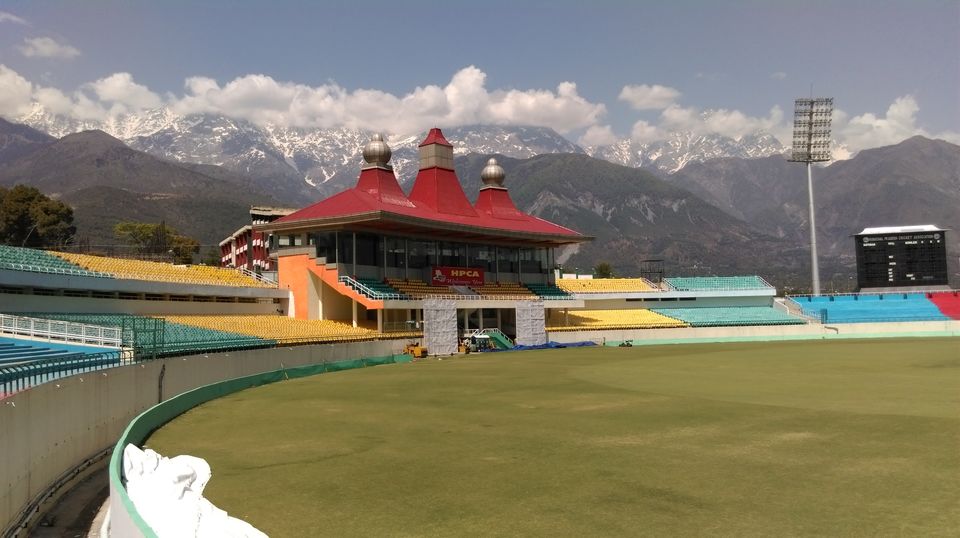 Day 5: Rohtang, Solang, and Naggar: Totally HIMACHALIZED in less than 24 hours - Our morning started with a drive to Rohtang. We were advised to leave early to avoid disappointment due to heavy traffic (as it was the peak season). Along the way, we stopped and rented the appropriate apparel and gumboots for the snow that we would experience at that height. My then 2-year-old niece found everything to be super exciting and we ensured that she makes the most of this day. Once we were "decked up," we began our ascent by jeep to Rohtang. The jeep dropped us at the spot from where we were supposed to start walking. However, before we did that, I feasted my eyes on a small stall that was supplying Maggi and hot tea. I told my folks to relax as I wasn't going to head anywhere without eating my favorite Maggi. After all, having hot Maggi and tea at a height of ~13,000 ft is an achievement in itself and one realizes the true taste of this Nestle product. After a sumptuous Maggi fest, we started walking and took several snaps along the way. We went until a certain height and then decided to halt, sit down, and enjoy the view. We couldn't trek far as we had to ensure the safety of my niece. I don't blame anyone either as the view from where we stopped was amazing. People and families were enjoying their snow fights; there was happiness everywhere and it felt like the ideal holiday spot.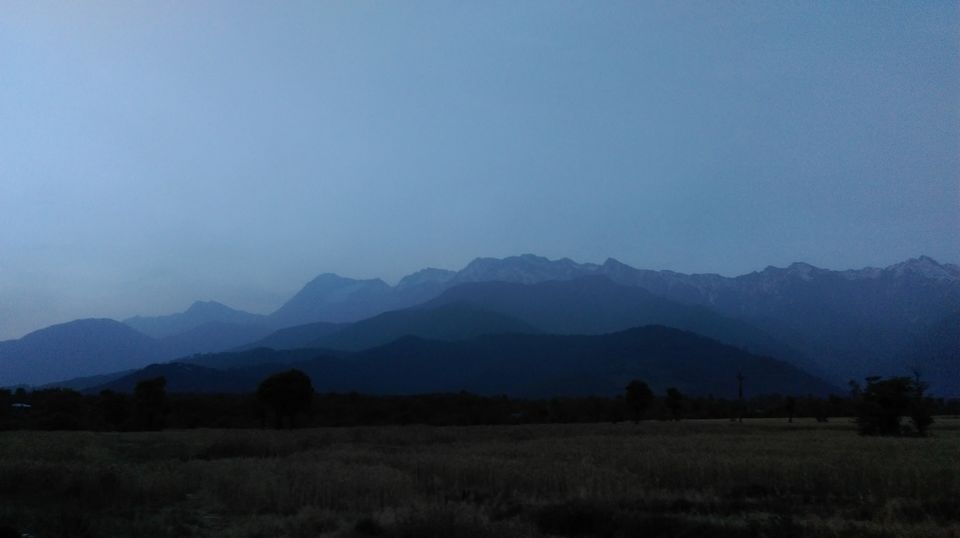 After we had our share of fun, we descended and drove back down towards town to return the gear and boots, following which the driver took us to Solang Valley. Solang Valley is located at a distance of 13 kms in a side valley at the top of Kullu. It certainly is a splendid valley between Solang village and the Beas Kund. One gets to witness spectacular view of glaciers and snow-capped peaks from here. This valley also boasts of fine ski slopes. There is a ropeway that takes people to the valley, where they can spend a considerable amount of time relaxing and breathing the cool, thin air. An hour later, we headed to Naggar, a lovely village set on a hill surrounded by forests. It was the capital of Kullu in the 16th century and the monuments in the region are witness to its glorious past. The Naggar Castle, a stone and wood structure built by Raja Sidh Singh over 500 years ago, has now been converted into a heritage hotel. This castle has a temple in the courtyard, numerous rooms, and a small museum.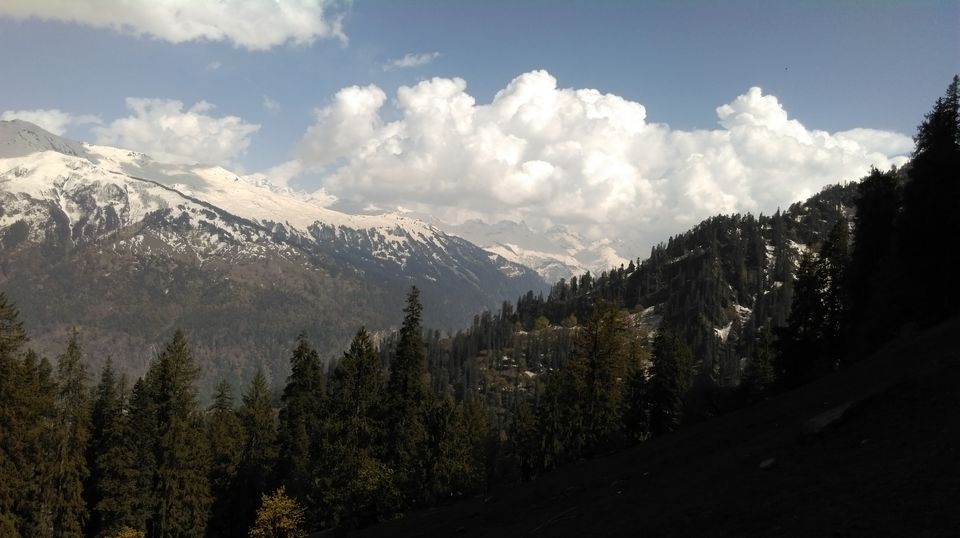 A wonderful family trip came to an end as we boarded our flight from Delhi to Mumbai. There is always some new adventure waiting round the corner; you just need to have the courage to explore it.