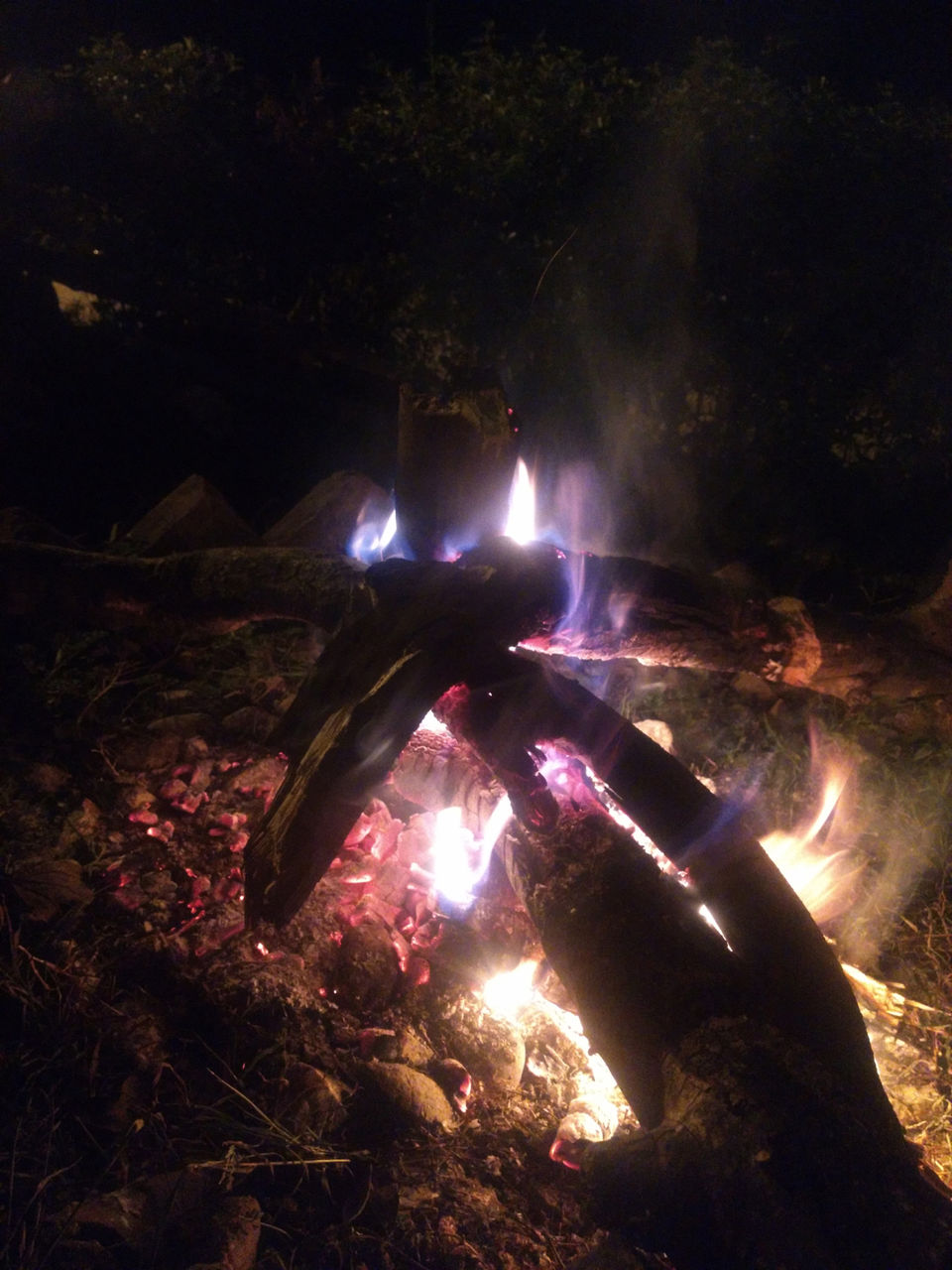 So this is the plan was from eternity. We all wanted to go paragliding since the day we have heard the name and by chance one of my friend got posted there. So this was one of the golden chance I have ever got to travel and roam without any extra cost except transportations.
Palampur, the name itself is a symbol of lush green tea gardens, lots of beauty and of course the mountains. So we started our journey from Jalandhar to Palampur and reached there somewhere around 3 o'clock in the morning but the amazing hospitality by my friend there surprised me. He was all awake and ready to welcome us with all the warmth and of course the tea. We sat for sometime but as all we're drowsy so soon fall asleep.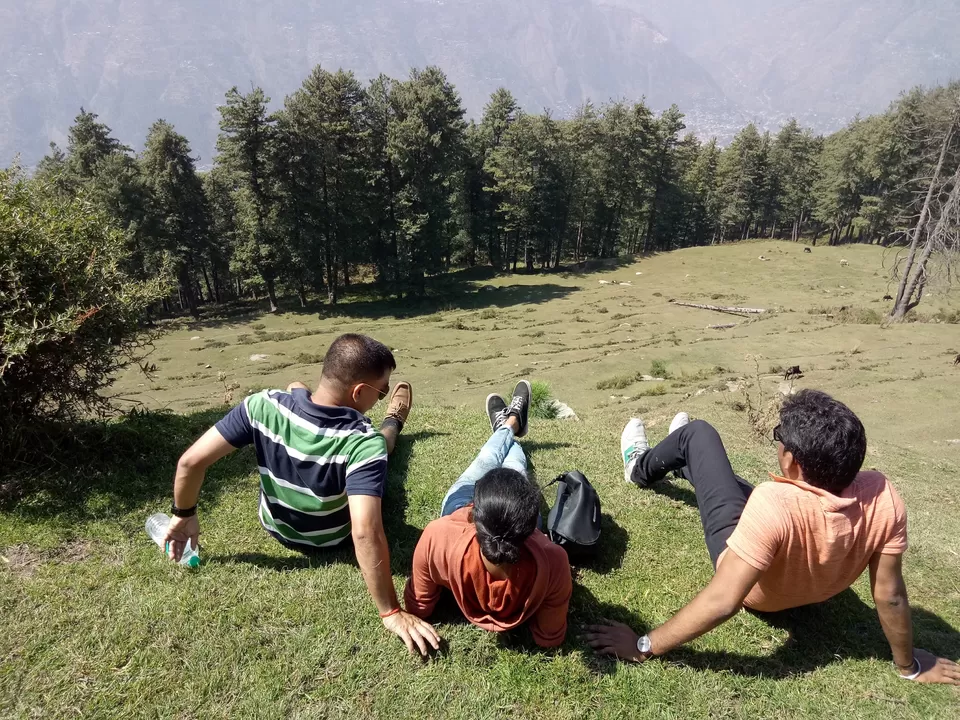 As in the morning, the local friend was having his duties to fulfil, so he left us with all the liberties to roam wherever we want to go in Palampur and we were all ready to have a blast in Mountains. First we decided to go to Palampur tea factory some commitments to fulfil and bought lots of tea boxes. (P.S. trust me they have this amazing Himalayan classic tea, a little costly but worth it, has the ability take your sleep far away from you). Then we visited a few tea gardens where we took some pictures too but unfortunately writing this article, I have none.
And then we visited this scenic cafe Neugal cafe. The most beautiful scenery of Palampur although they don't have that quality food but you can rely on their tea and coffee. All thanks to the mesmerising view that we were able to sit there almost for 2 hours and kept playing as we still have child inside.
And then the mobile rang and it was our local friend who was waiting for us on lunch. It was already 3 o'clock in the afternoon but somehow we managed to reach back to his place at around 3:30. We had our food which was delicious. And then started getting ready for the party that we have for the night. We arranged everything for including bonfire material, good songs dvds ???? and some drinks too although I don't drink but for others sake ;)
We had fun the entire night. Long forgotten childhood stories and the bonfire with slow music, it has its own charm. As the night was falling, the place was becoming more calm and peaceful. The sky was full of stars and the on earth, our eyes were shining with equal brightness. We were celebrating our friendship and Palampur was witnessing all the melodies. We slept at around 3 am as we have to get up early for paragliding and Baijnath dham.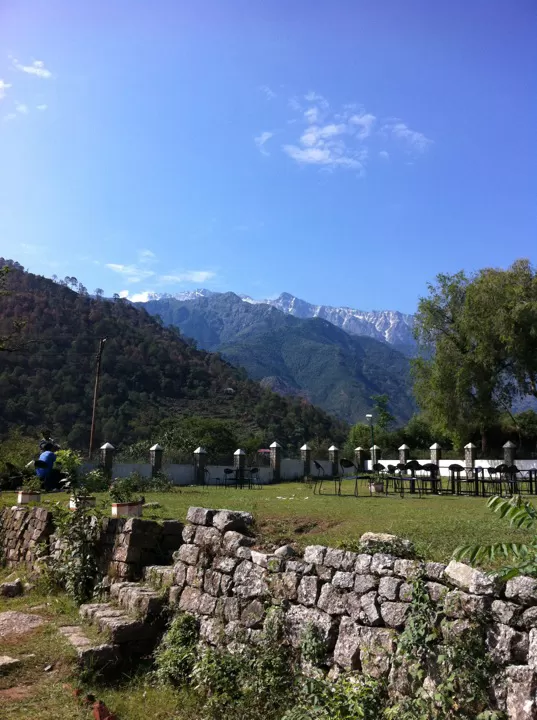 We got up and had our breakfast and left for paragliding. As we were early arriver, we got the chance to paraglide in no time. We signed the form and soon we left for the Billing village where the paragliding site was. After half n hour journey we were up there on the cliff. It was my turn first, the instructor gave me lot of instructions and i was scared like anything. At first my glider showed some issues and my fist takeoff was a failure ???? but the instructor sorted the issue and very soon we were in the air. Here also instructor gave me lots of instructions how to operate the camera, how to take the selfie from that camera. He was showing me all the prominent locations of Abir village and asked me if I am comfortable for a stunt and i was ready. But god swear, it was one of the mingled boggling experience I ever had. He made our glide turn around 360 degree in the air and i was like whoa, so this was the thing I was looking forward from this paragliding trip. We made a decent landing in the Bir village. As all of my friends got down we had Maggie and chai from a small shop nearby and left for some sight visits like the monasteries and Baijnath temple.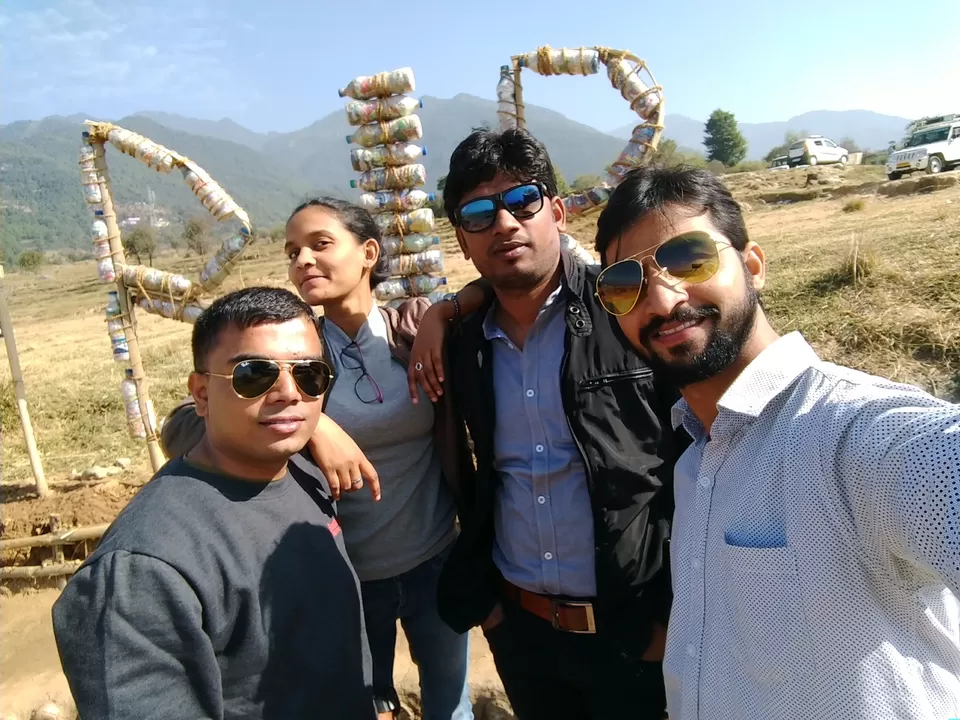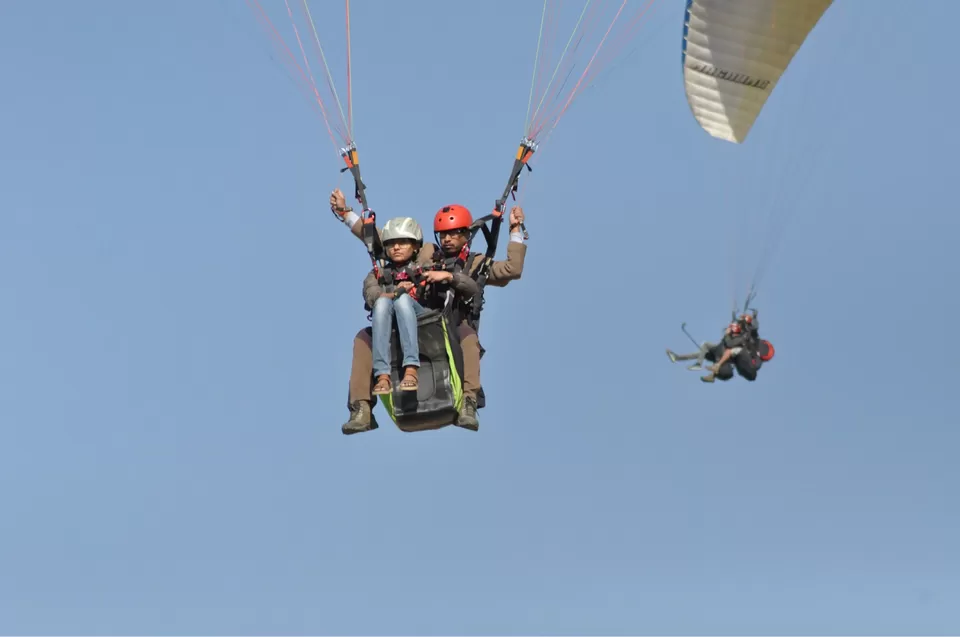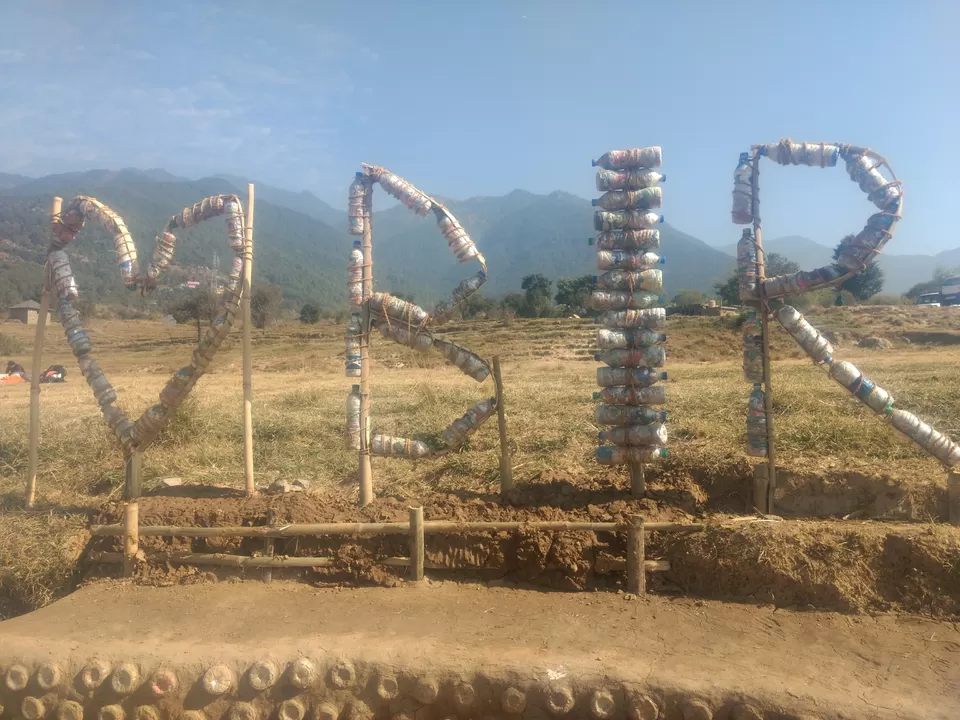 Then we left for the monastery, that time this monastery was in building stage, but still it was beautiful from outside and I was feeling like as I am somewhere in Bhutan ????. We sat there for a while, enjoyed the surroundings and yes we forgot our way coming back from there but somehow managed to find the way.
As I am a shiva devotee, how can I forget to visit this place when I am in Palampur. We had a small visit to the temple as we were running out of time, sat there in temple complex for some time, took some pictures and left Palampur in the evening for returning to our places.