I am not very much fond of Holi festival but when i saw somebody's post about Brajgram on Tripoto, i felt it interesting immediately. I gone through the site and got to know that they are organizing a Holi celebration week at their place.
Well, Brajgram is a village theme based place developed by Country Inn, Kosi to attract the tourist as it is made on a highway which were used to be taken by many of travelers to reach Mathura and Agra. But since then Express Highway has been constructed, this route is being escaped by all now. Brajgram is just a glimpse of Chowki Dhani, Jaipur and one can experience the same features.
They have many activities to offer like horse and camel riding/ shooting games for chilren/ open places for sport like kho-kho, stapu etc., selfies points, artists performing folk dances etc.
The plan which we took was offered specially for Holi Rs. 1180/- per person including all meals. Its functional daily from 10 am to 6 pm but as we planned to visit there on the day of Holi, they started at 2 pm and ended till 10 pm. So, we reached there in the morning and after having delicious breakfast of Aaloo Pranthas with White Makhan, Poori and Kachori Bhaji with Jalebis, we were offered the room in the resort to take rest. The usage of Swimming Pool was also complementary due to Holi. In afternoon, they organized a brunch like buffet having Noodles, Pakodes/ Ghujiyas/ Mathi/ etc to treat us along with special Chaach/ Shikanji and Bhaang. They welcomed us in their traditional rituals by putting Tilak on our foreheads following by some local dances by artists. Post which they entertained us with the different games/ magic shows and gave time to hang around in the area.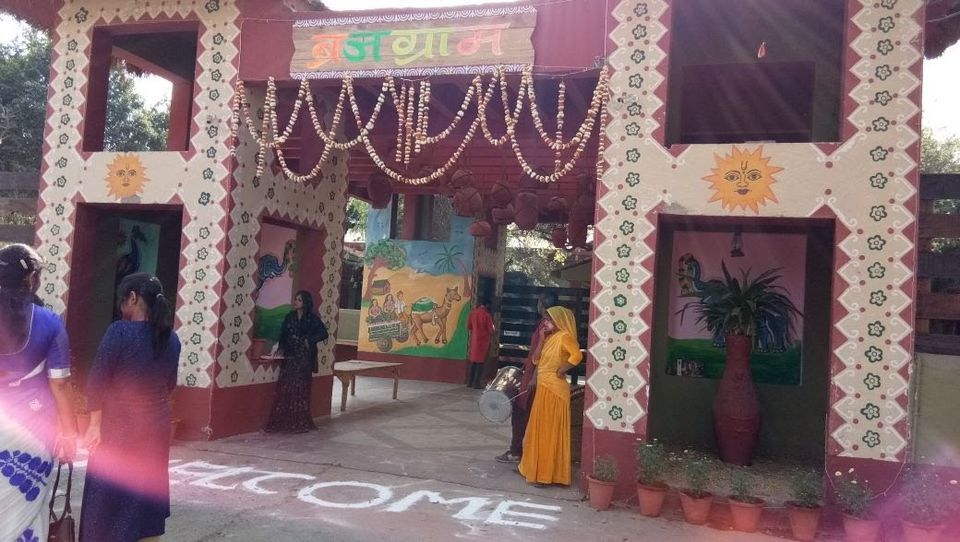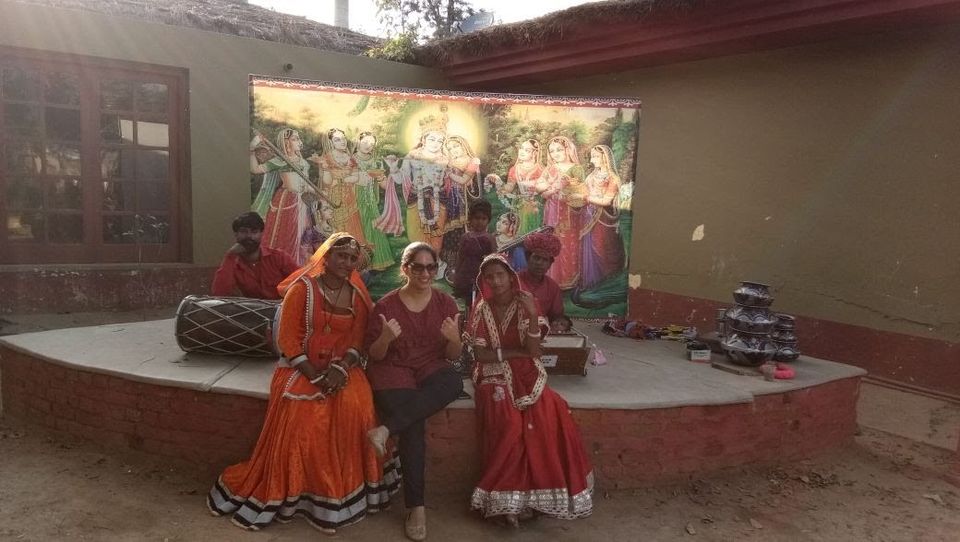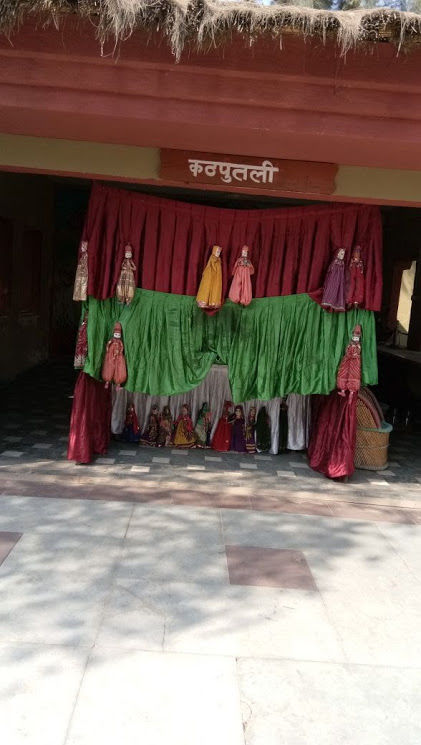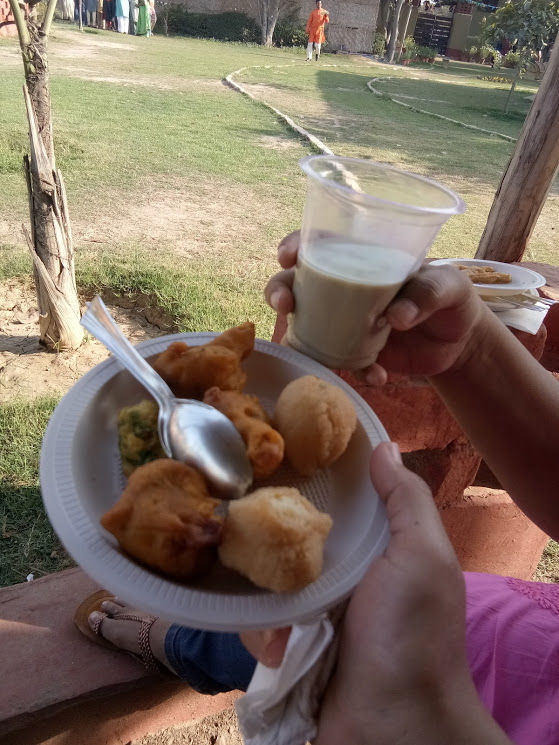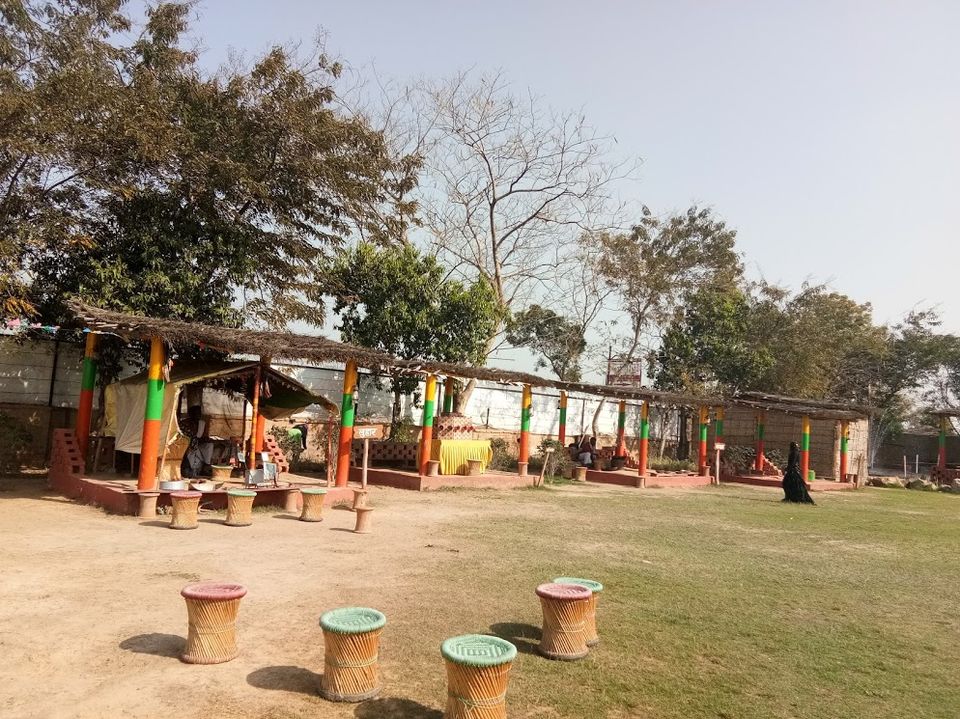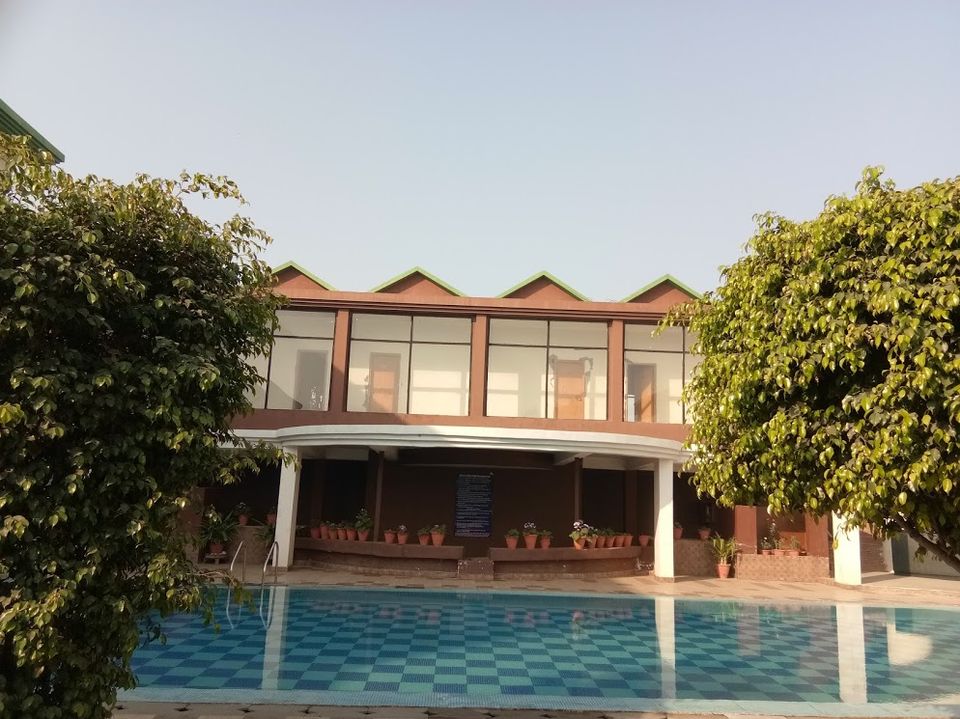 We were almost tired till evening but still was very much excited to have our dinner and watch popularly known Phoolo ki Holi from Braj Bhoomi Mathura Vrindavan. After enjoying the show, we had our dinner - Kadhi, Dal Tadka, Malai Kofta, Shai Paneer, jeera Rice and Roti/ Naan with salad and icing on the cake was Gulaab Jamun as Dessert which was not less then enough to end our day well and get back to our homes.
I never imagined to enjoy holi like this as i experienced here. The staff was extremely courteous and pay attention to what you desire. Kudos to Country inn for taking this initiative. Children will enjoy to their level best here. Specially recommended to visit in a group. Some More pics from the gram.