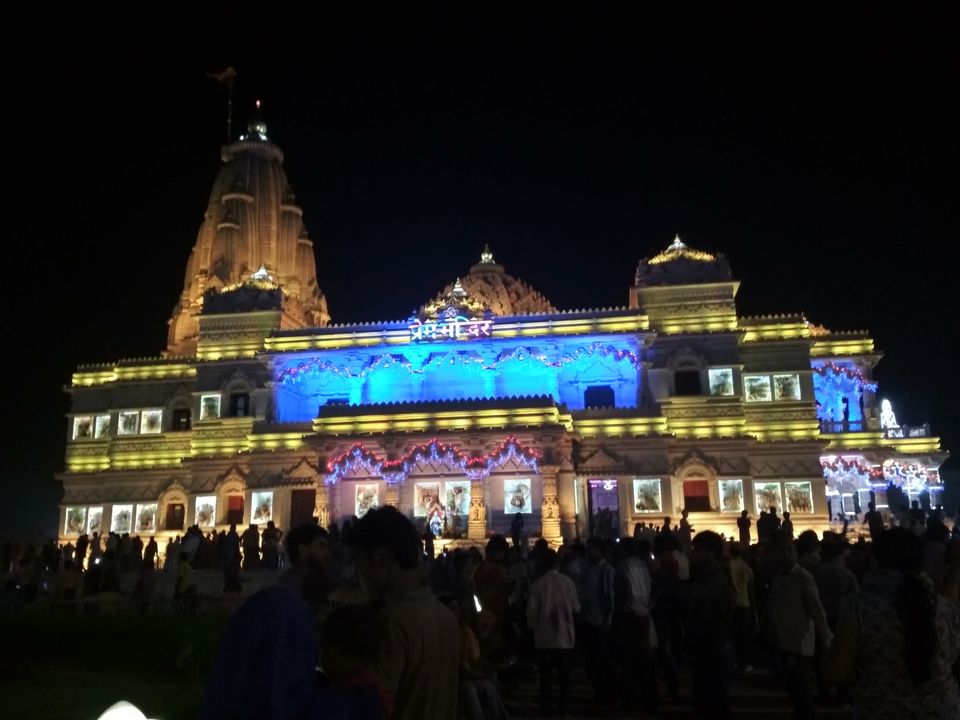 There has been much hype about celebrating Holi in Mathura /Vrindavan. So I decided to experience the same with my family this year. There definitely were some pros and cons but overall the trip was worth it.
Mathura celebrates Holi for over a week. There are several beautiful temples that are worth a visit. So we checked in to our hotel (Shree Krishna Radha Vaishya Dham) and went out to explore straightway.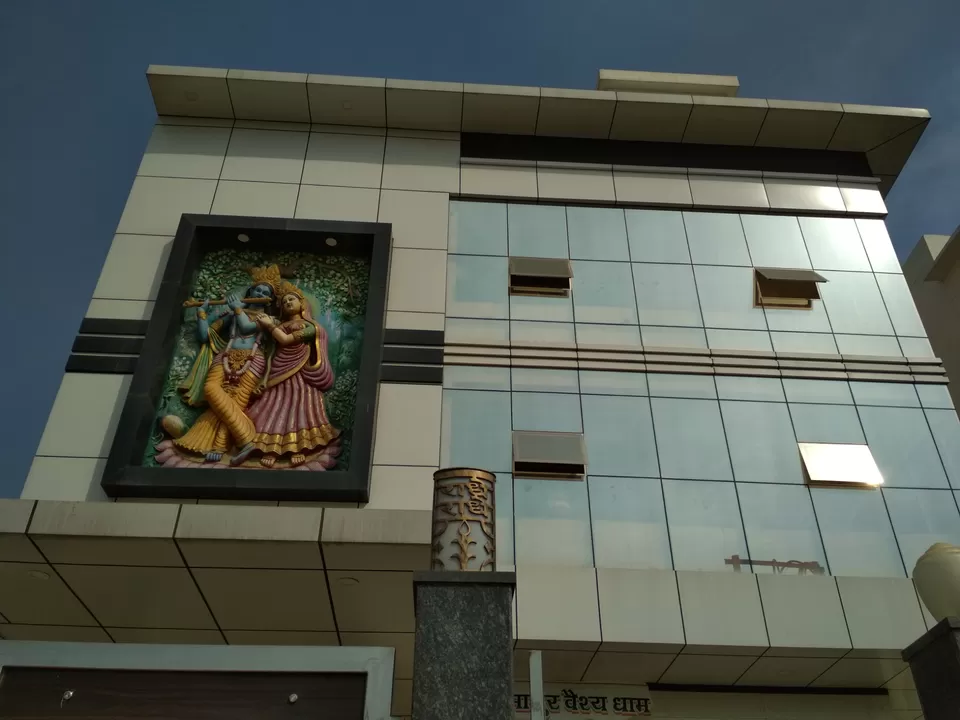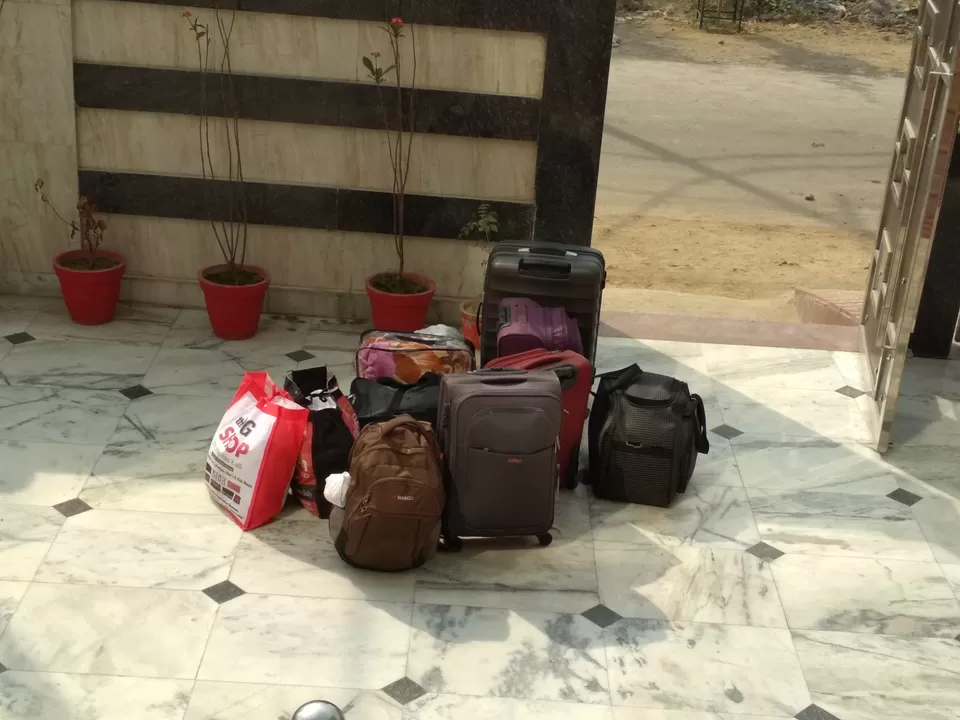 A temple built on a structure which symbolises a lotus! It's a treat to the eyes especially during nights. There are various religious and cultural events planned in this temple in the week of holi. It is a must while you are in Vrindavan.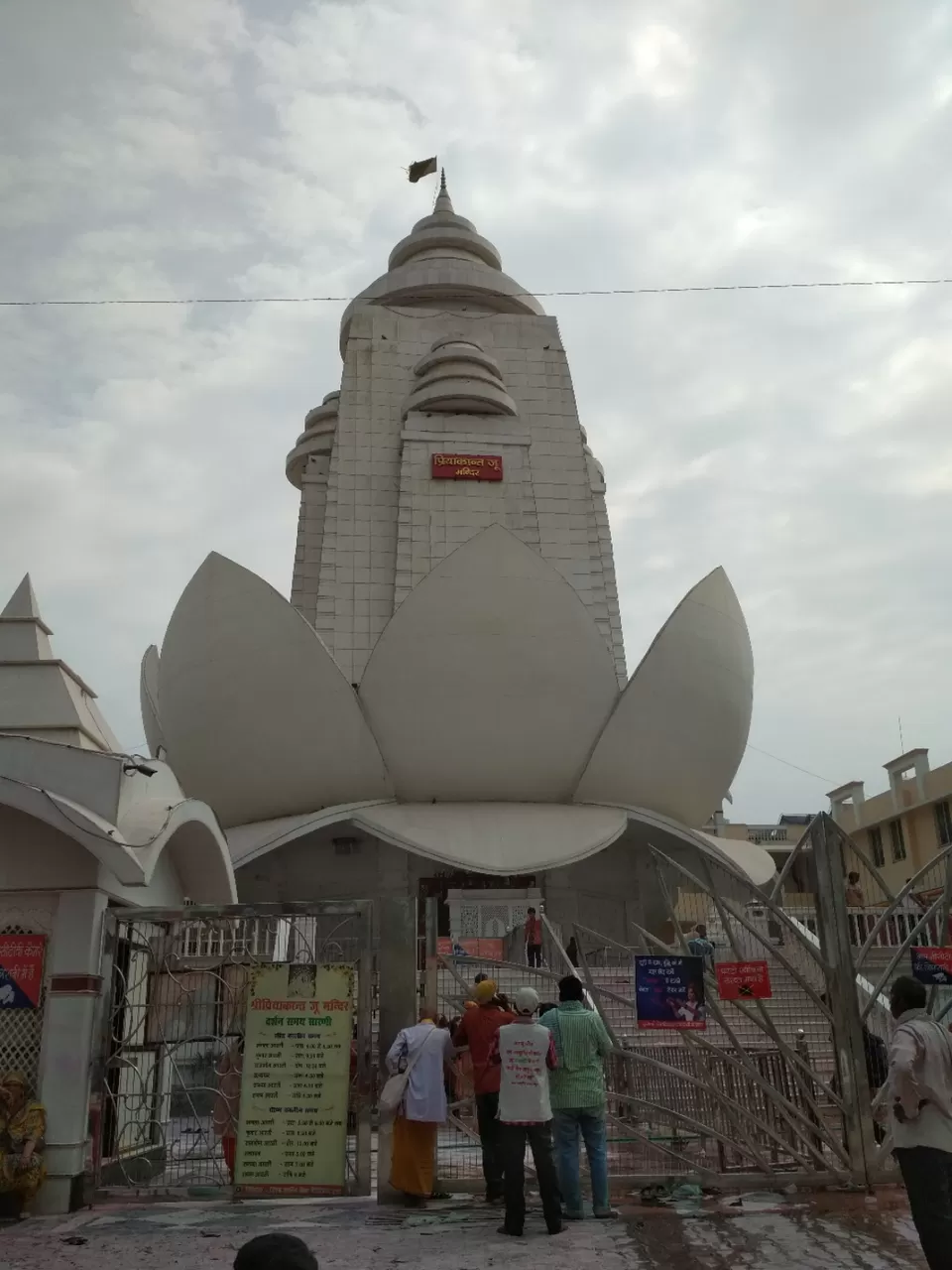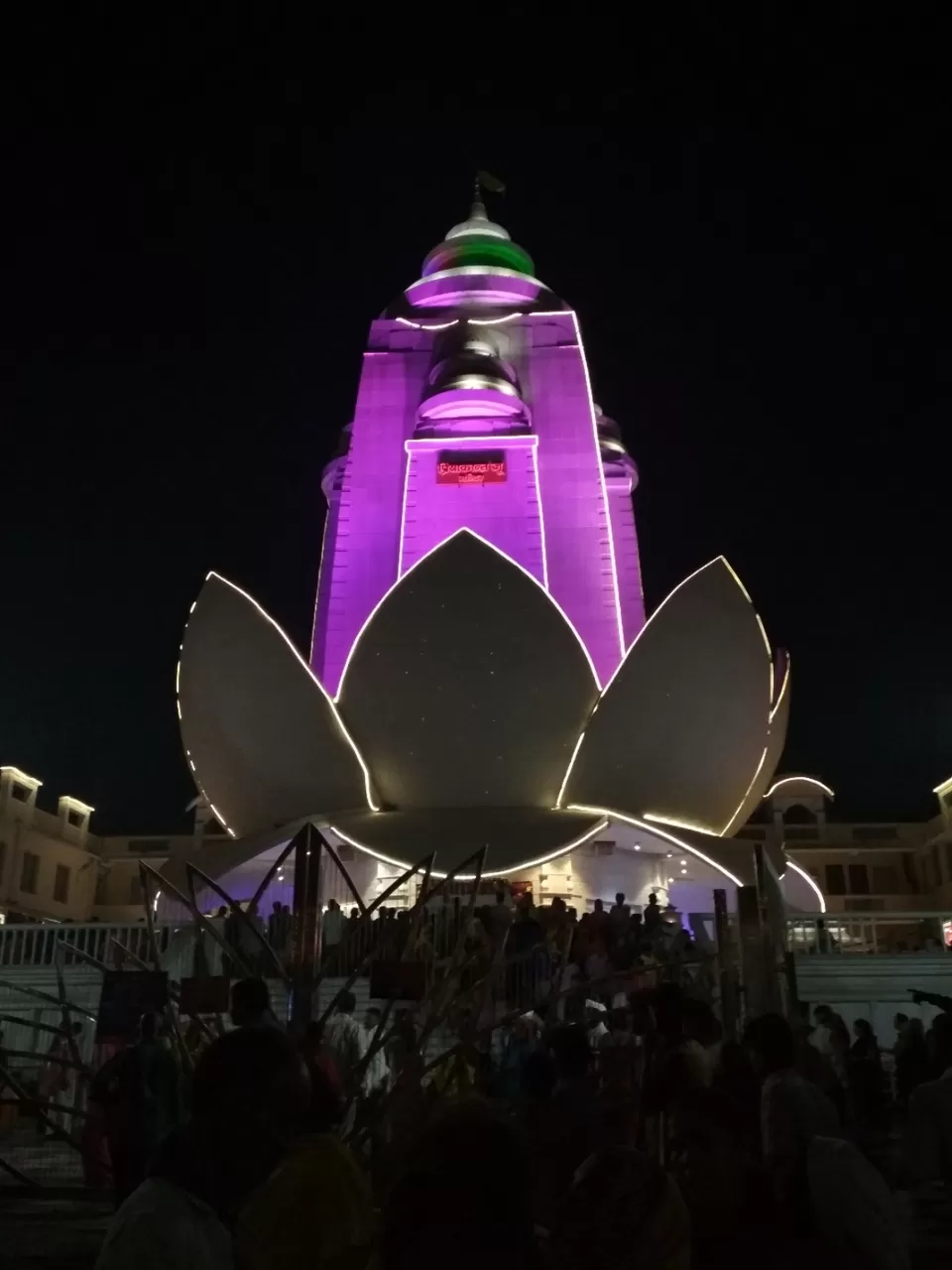 This temple has a huge complex and it is one of the cleanest temples I have ever visited. The is an artificially created huge cave inside the temple complex. There are several beautiful artifacts of dieties inside the cave. Walking through the cave chanting "Jai mata di" with hundreds of other people was splendid. The cave ends where a giant statue of goddess Durga stands tall. The statue is so huge that one can spot it from quite a distance from the temple. The temple is a visual treat.
Although the entry is free but there are certain things to consider before entering the temple complex
1. One has to register his/her name and mobile number at the registration counter.
2. Shoes are not allowed inside the temple. Free shoe Lockers are provided.
3. Mobiles, camera, electronic items and leather items(including purses, wallets and belts) are not allowed. These can be deposited in the locker free of cost.
4. Photography is strictly prohibited.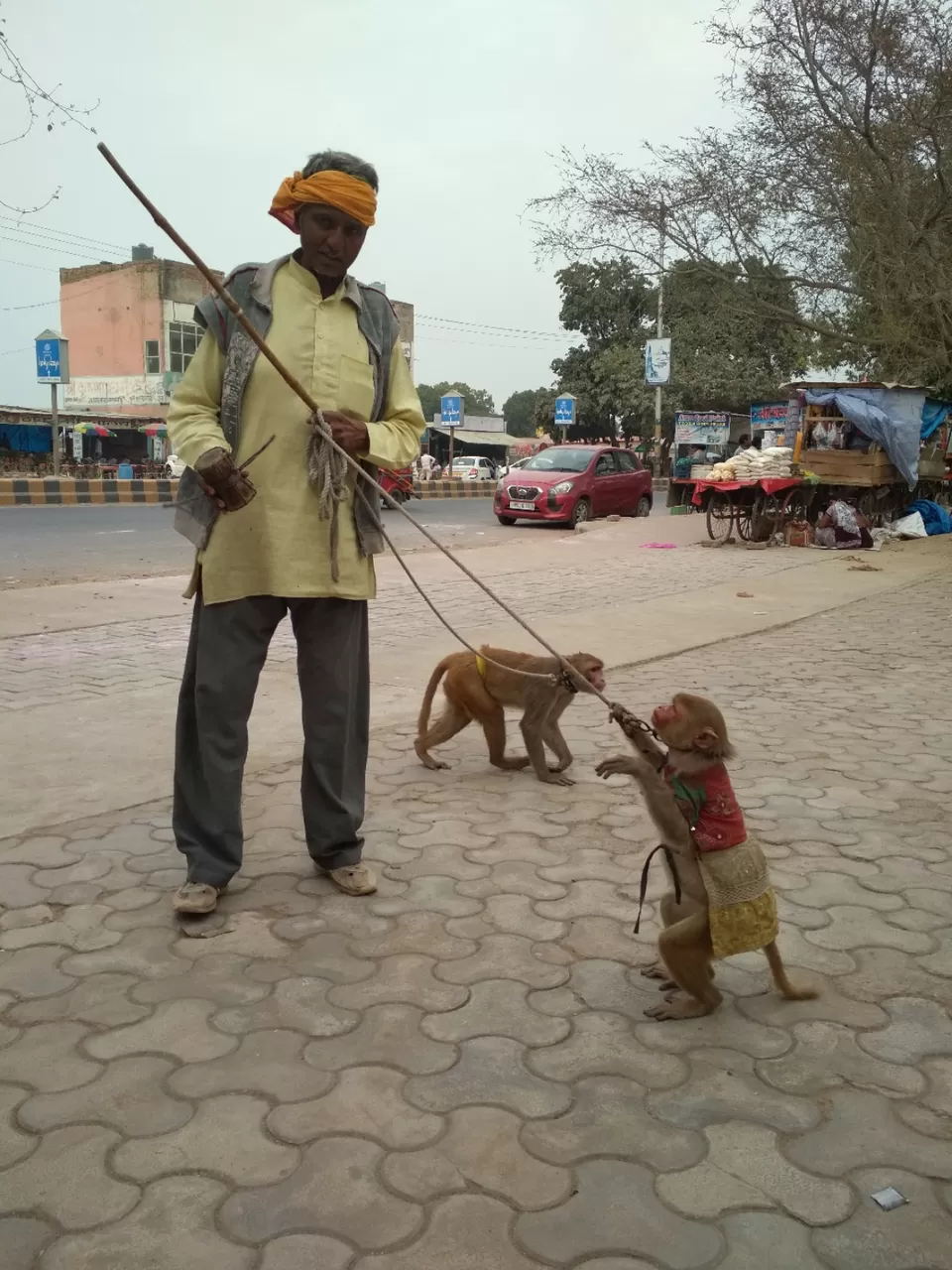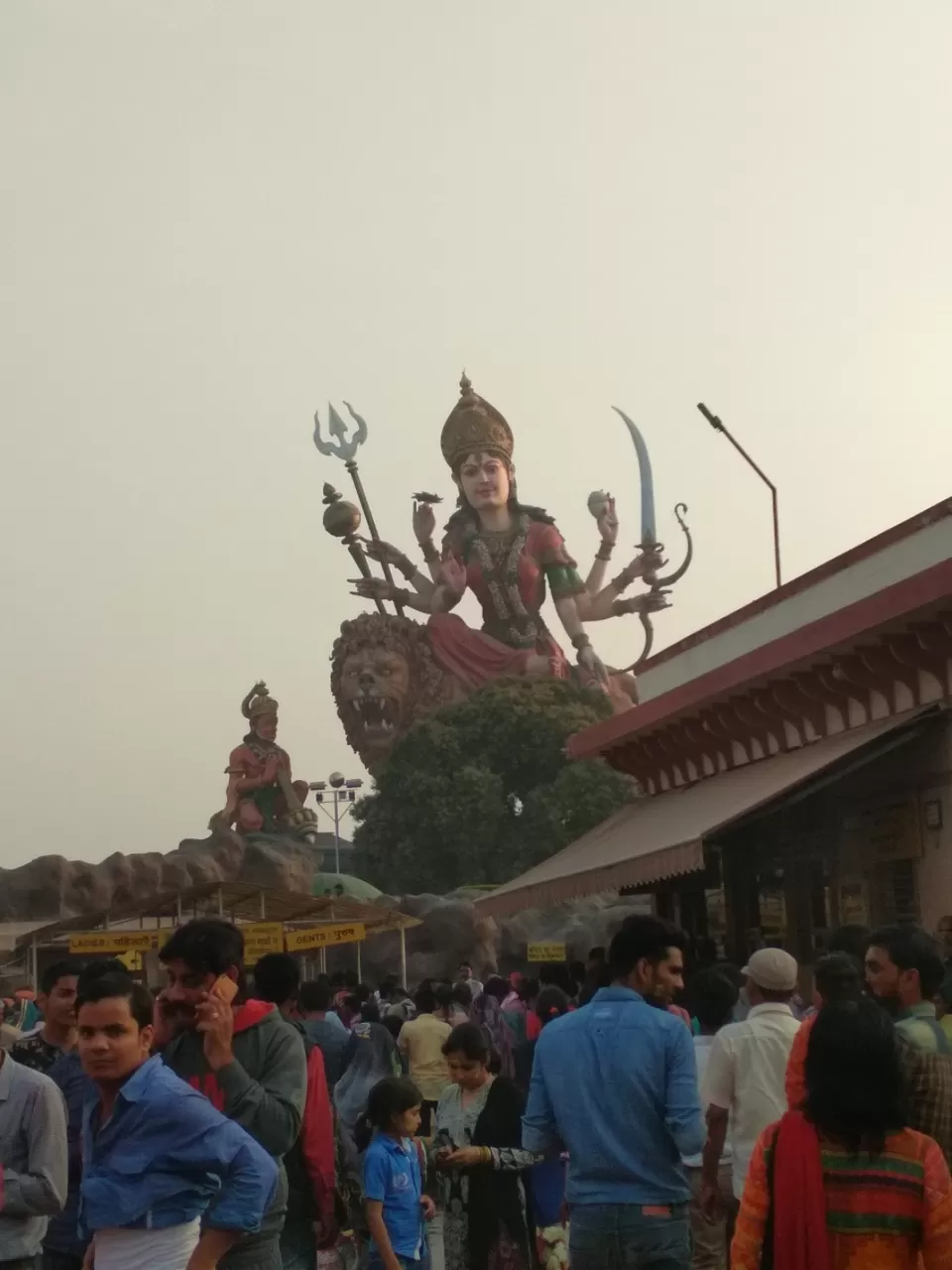 No matter where we went, there were a group of people on every nook and corner to throw colours on us without our consent. Sometimes it was gulal and sometimes sand which hit very hard on our bodies and hurt us. Bunch of drunk guys creating a scene everywhere in the name of god was pathetic and shameful.
It was the day of Holi and we had heard that the holi celebration in this temple was grand. However we could not manage to get inside. The road to the temple was through many over crowded narrow lanes. There were guys who would forcefully put colours on my cheeks and chant "Radhe Radhe" and get away with that. Other would throw gulal on us which got into our several times. Some people threw buckets of water from the roof of the houses alongside the lanes. This experience could have been adventurous and nice if the crowd were well behaved and disciplined. We finally decided that we couldn't take it anymore and returned without getting inside the temple.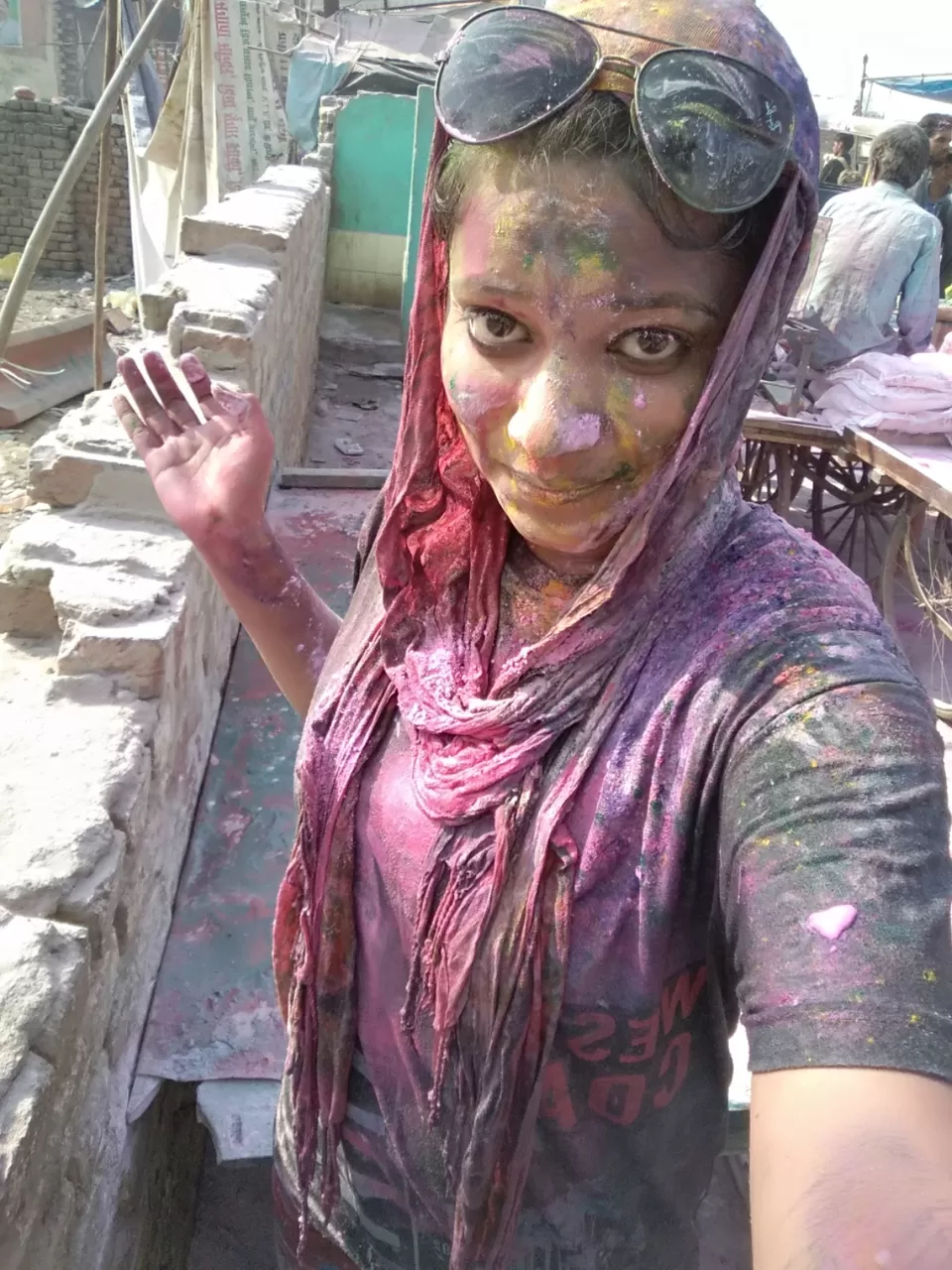 Our next stop was Nidhi Van. There are some stories told about the Van that at night Lord Krishna visits the van and dances with the Gopis and whoever has stayed there overnight has either gone crazy or died.Not to hurt anyone's sentiments but I personally feel that all those stories are just made up. You aren't allowed to take pictures inside the van. Other than those famous stories the park has nothing else to offer.
Near the entry gate of the park there are many monkeys who can snatch away your valuables. So make sure you have everything inside your bag. A monkey snatched my aunt's purse and ate the currency notes.
Prem mandir is the best place to visit while you are in Mathura. It is a massive temple build in a large campus which depicts grandeur and elegance. It is made up of white marble with intricate carvings. There is also a food court inside the campus. Other than the main temple there are several other arts and status on display alongside. At night the temple looks extraordinary beautiful! Although because of the rush and crowd inside the temple it almost became difficult for me to breathe and I pulled myself out of the line.
Beware of the pickpocketers. They are everywhere and the uncontrollable crowd gives them a heads up. My dad got his wallet stolen. I have been to crowded places but mathura's crowd during Holi is something that still frightens me.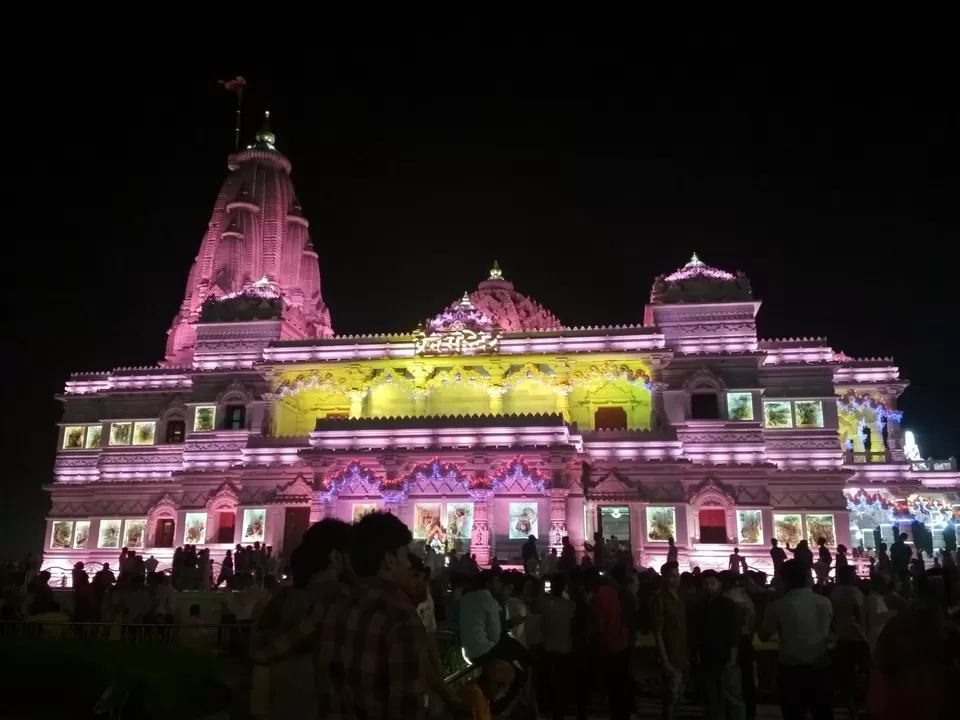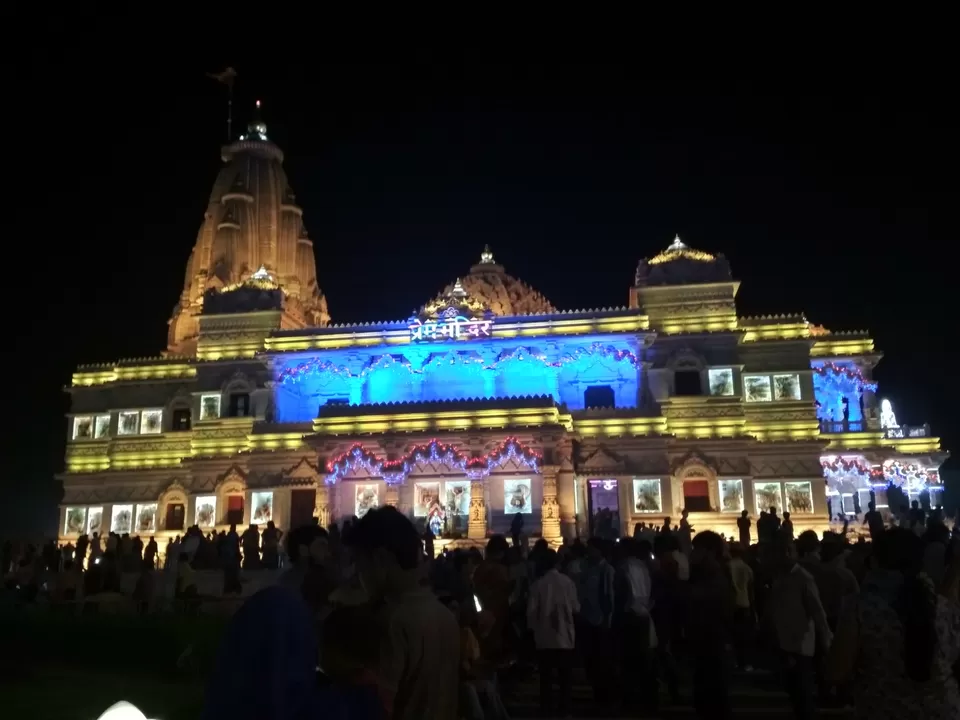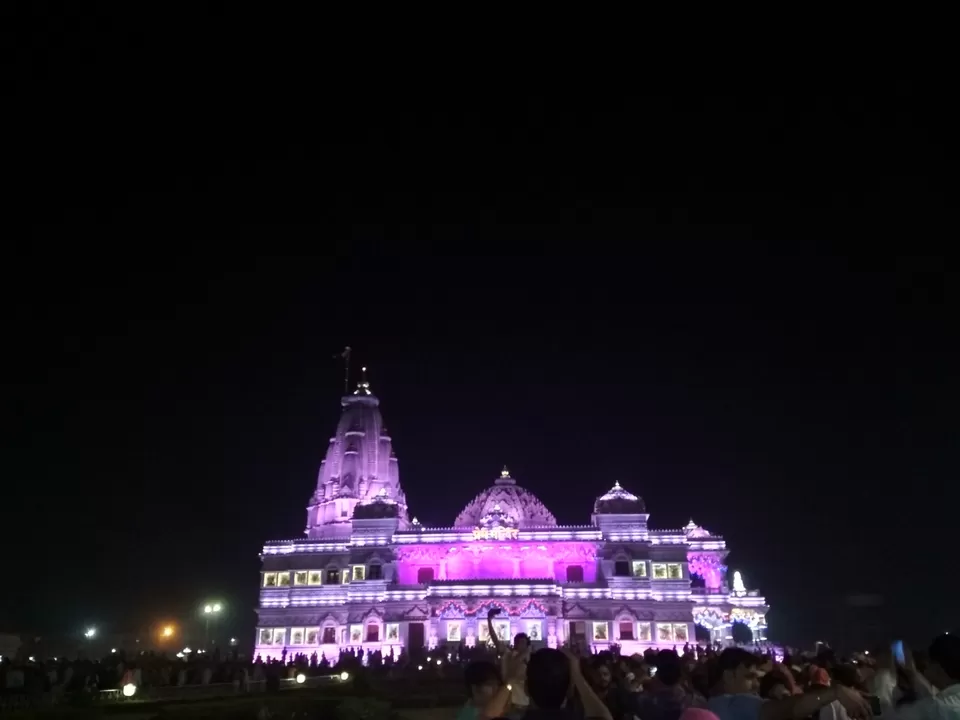 We wanted to end this trip of ours by visiting the beautiful Taj Mahal. We hired a cab and it took us merely 3-4 hours to reach Agra.
The beauty of Taj cannot be described in words. There it was,standing tall Infront of me.. something that I had always seen in books or on the internet. It was a great feeling to finally be able to see it. However much to my nightmare, even the Taj Mahal campus was overcrowded that day. I would have enjoyed better if there were a fewer people around.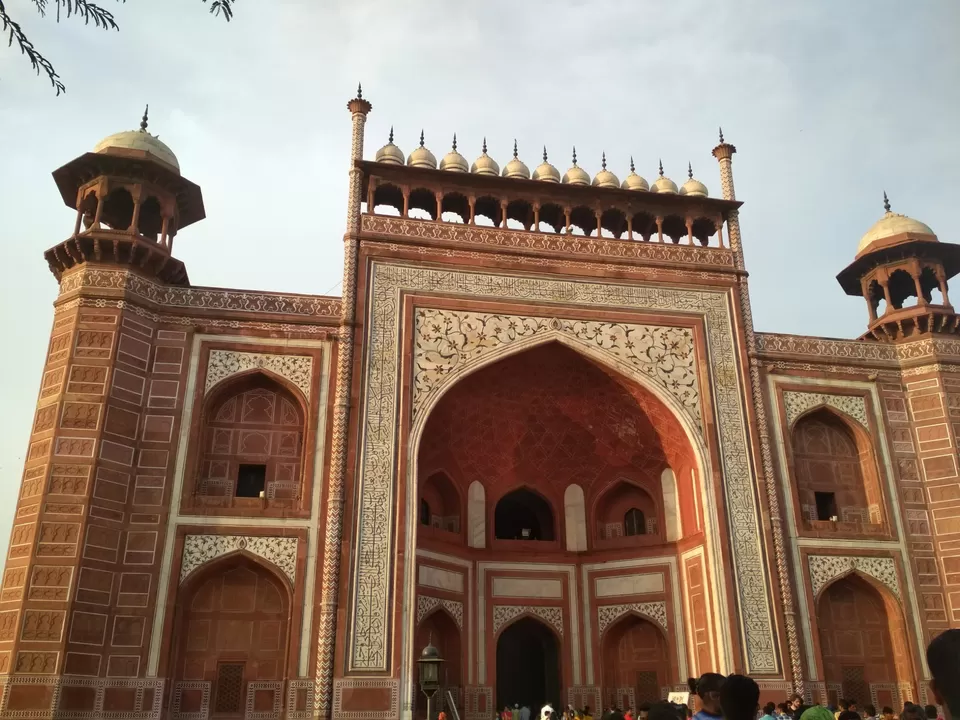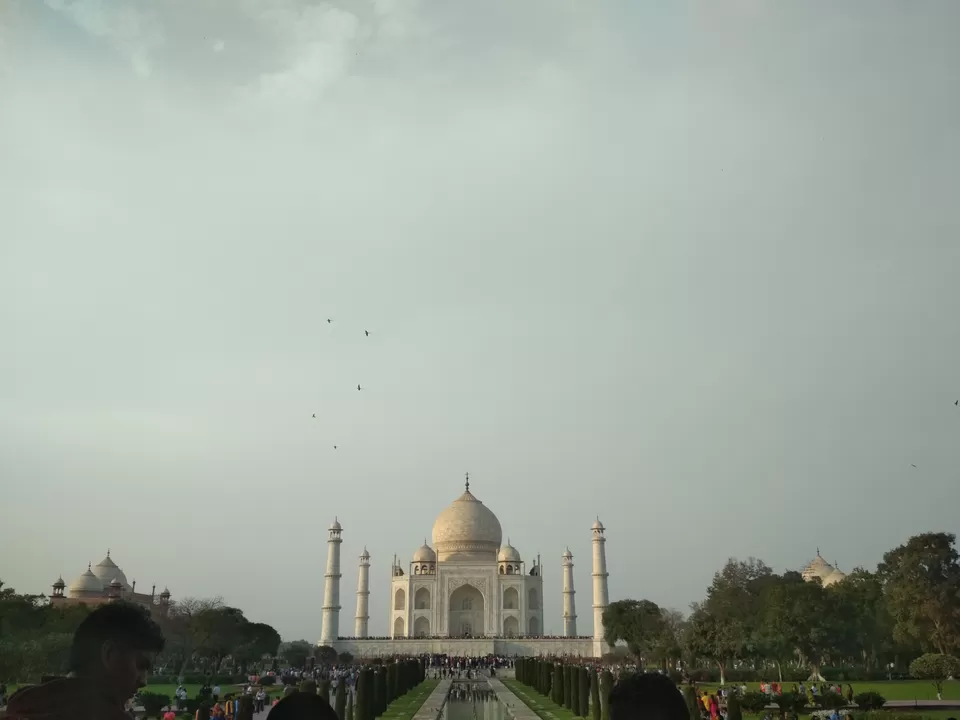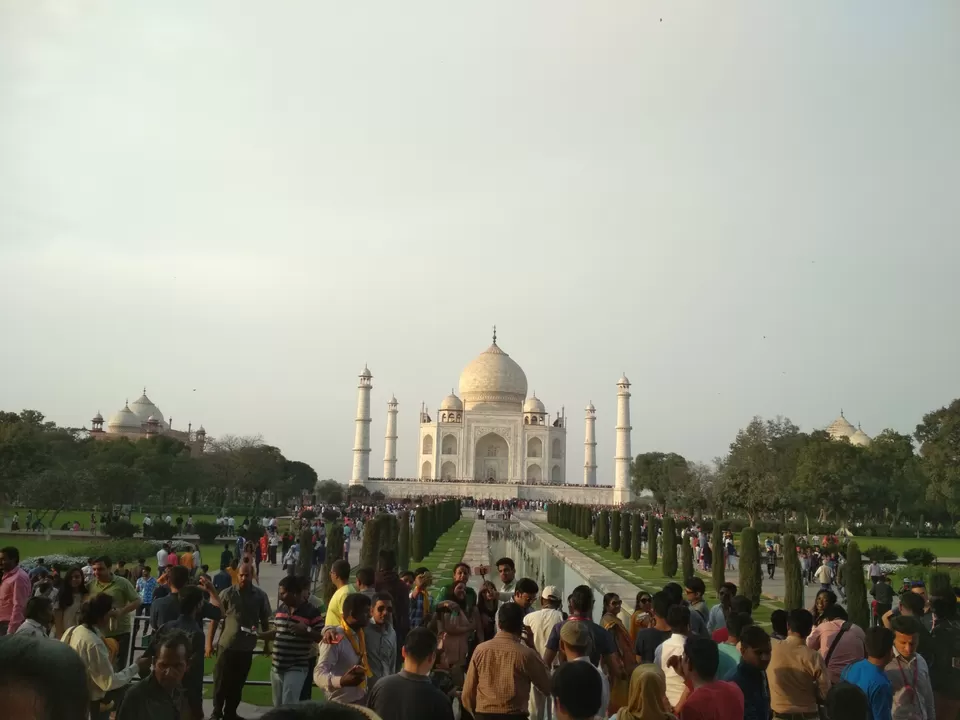 we boarded our train from Agra Station and head back home.
Was the experience different for me?
YES
Would i like to experience it again?
NO!!
I respect the culture and enthusiasm of the locals towards the festival of colours but the eve teasing, undisciplined behaviour in the name of god and the uncontrollable crowd was just too much for me to handle.
So the whole experience of celebrating Holi in Mathura did come with a price.
#Mathura #Vrindavan #Culture #Religion #Holi #Agra #TajMahal #Colours #love