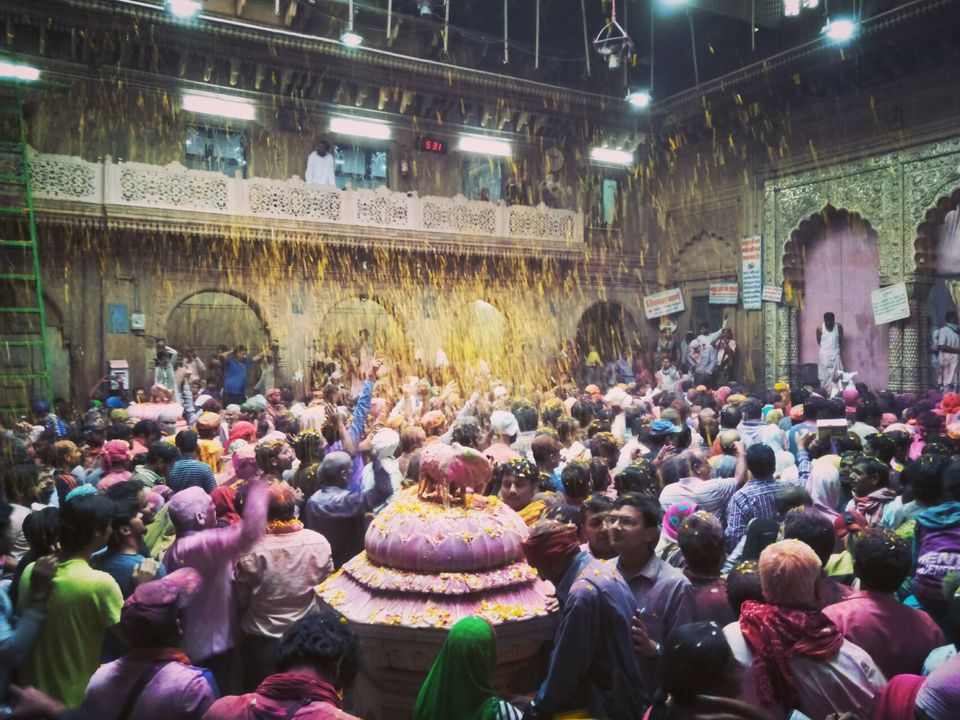 While festival of colours is celebrated all over India but Holi in Braj is especially famous where celebration starts 7 days before the actual festival of holi. It attracts tourists, pilgrims and photographers from all over the world because of it's special customs and traditions. Mathura is the birth-place of Lord Krishna and Vrindavan is the place where he grew up in his childhood.
Holi at Barsana and Nandgaon
It is believed that Krishna from his village Nandgaon used to go to Barsana (Radha's village) to color Radha and other Gopis. They also used to playfully beat him with sticks. And hence the tradition evolved.
Barsana Holi celebrations start about a week before the actual date of Holi. It is famous for its lathmar Holi in which women beat men playfully with sticks.
Holi at Vrindavan, Banke Bihari Temple
The Banke Bihari temple at Vrindavan celebrates Phoolon wali Holi on the ekadashi before Holi. The temple gates are opened at around 4 pm and the priests throw flowers at the devotees. Holi here is played with flowers and gulal, made using organic substances like flowers and kesar. Priests sprinkle colors on everyone using buckets, water guns, etc. The whole atmosphere is made even more lively with music (bhajans) in the background and people dance to the tunes while enjoying the colors.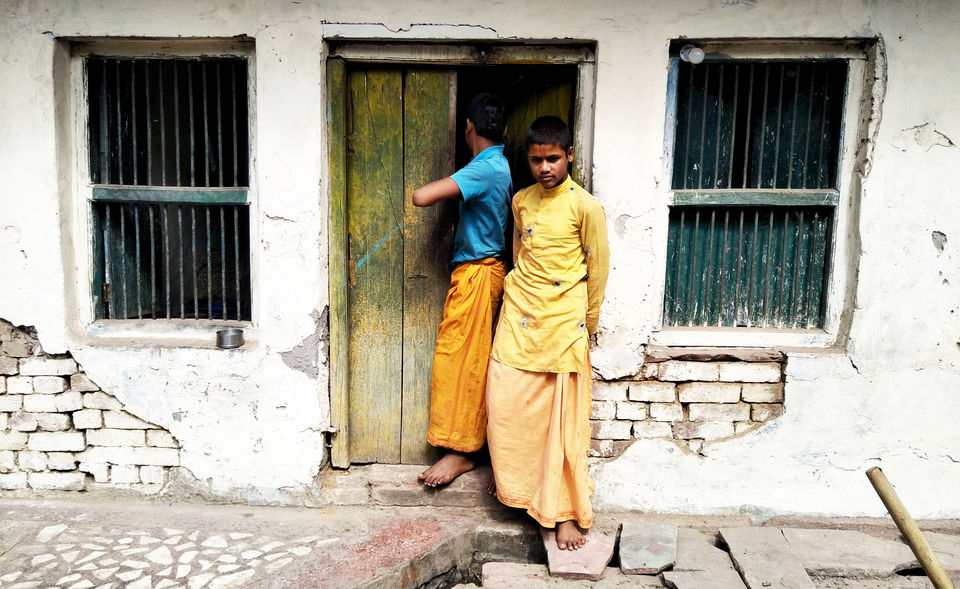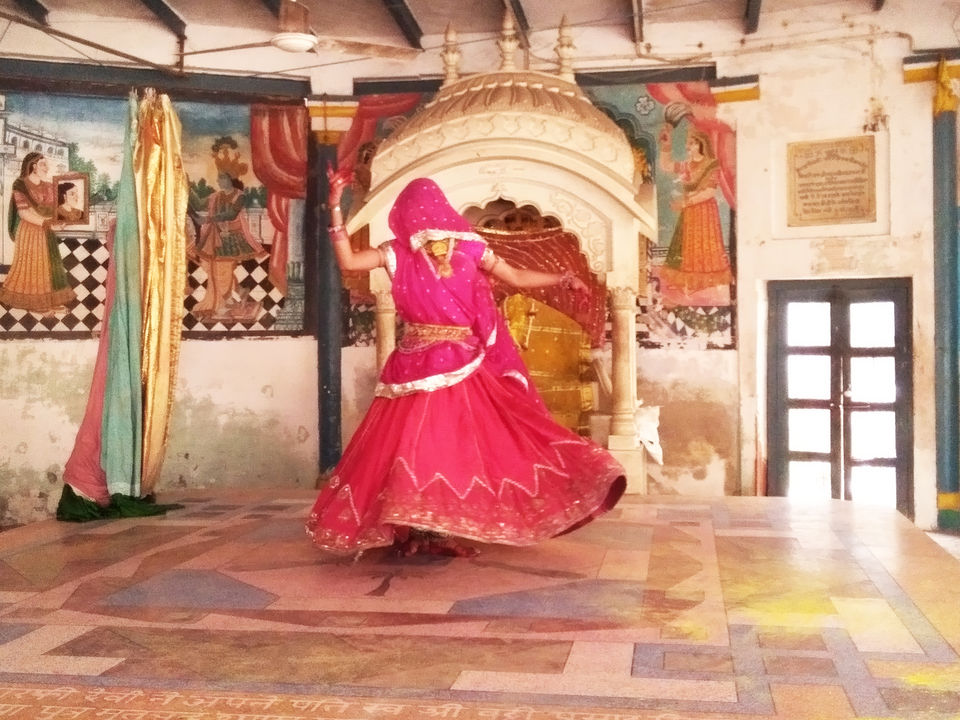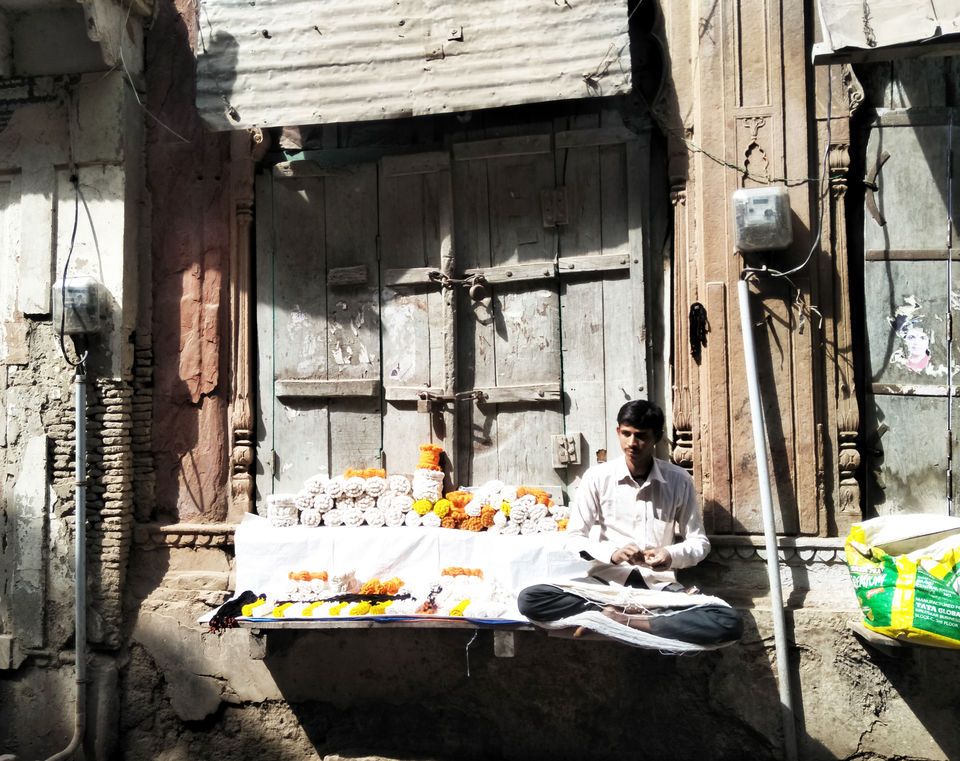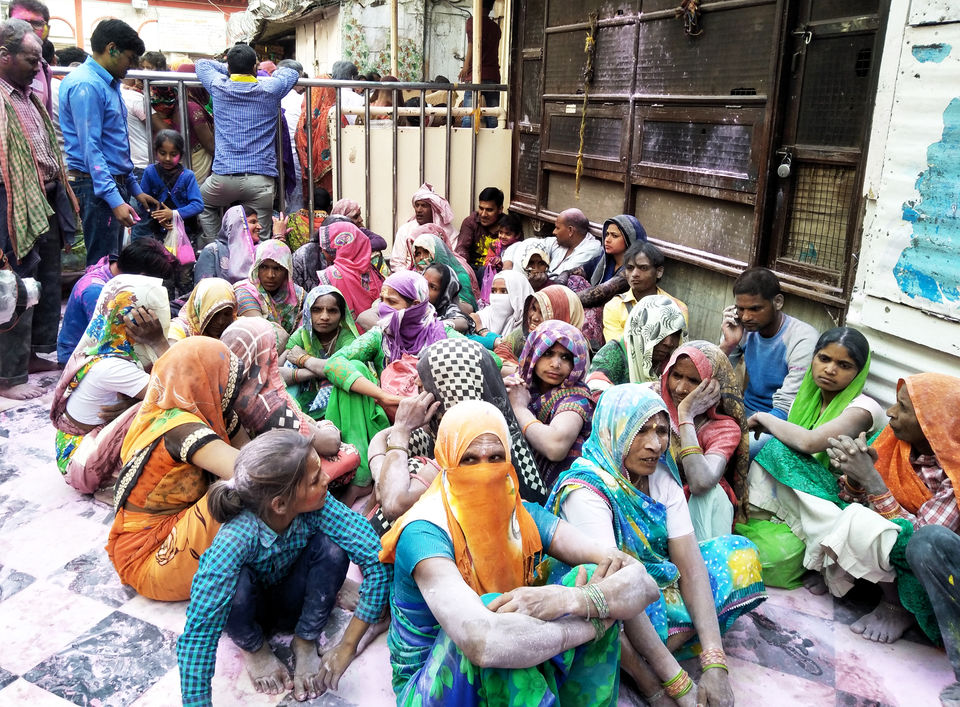 While we were roaming around in the streets of Mathura before 4 PM we could see several processions of holi being played, streets where women were dancing.
At around 3:30 we reached outside the temple and we could see pre holi celebrations among the gathered visitors who were waiting for the doors of the temple to open. As the time came closed to 4, people started forming the queue outside the door and suddenly the crowd increased from all the sides.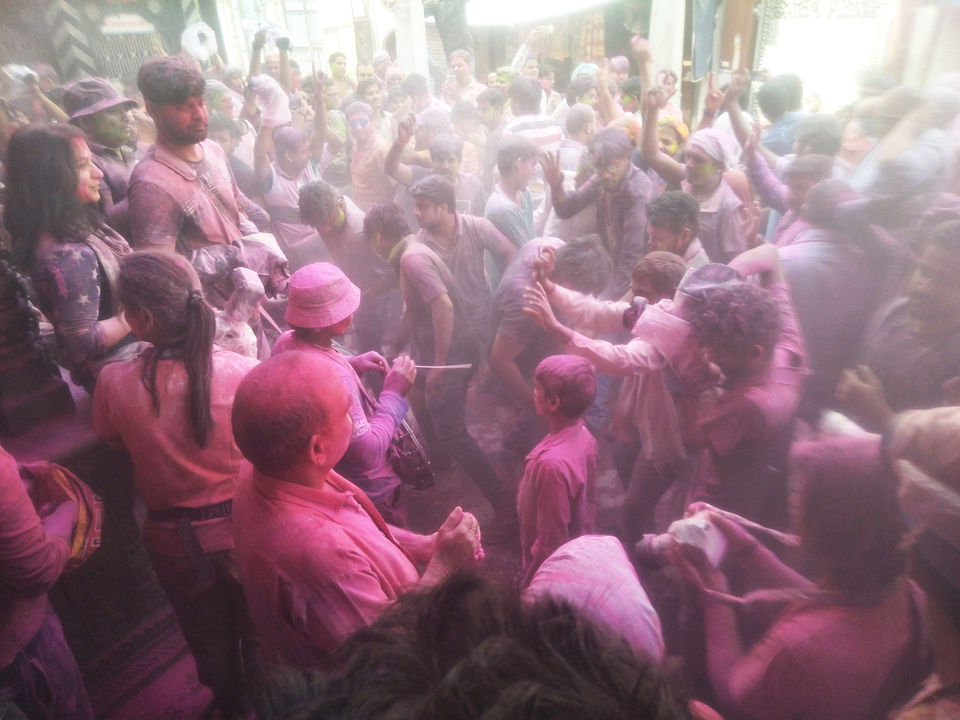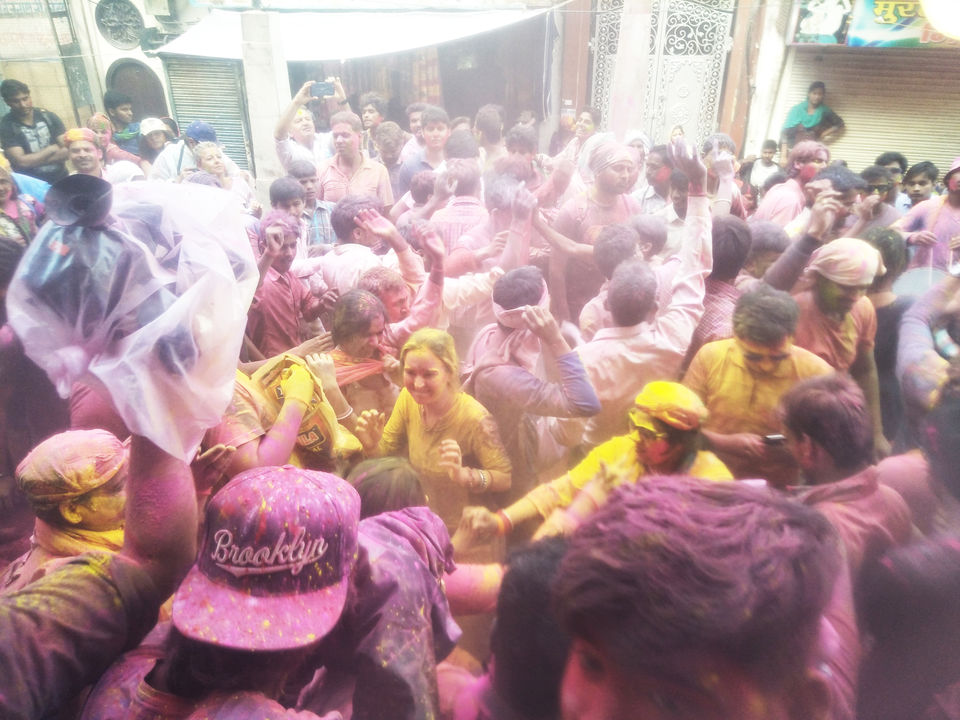 Just when the doors opened, one of my friend realized that he lost his wallet and seeing the crowd approaching closer I almost gave up and stood by the side waiting for the right time to get inside.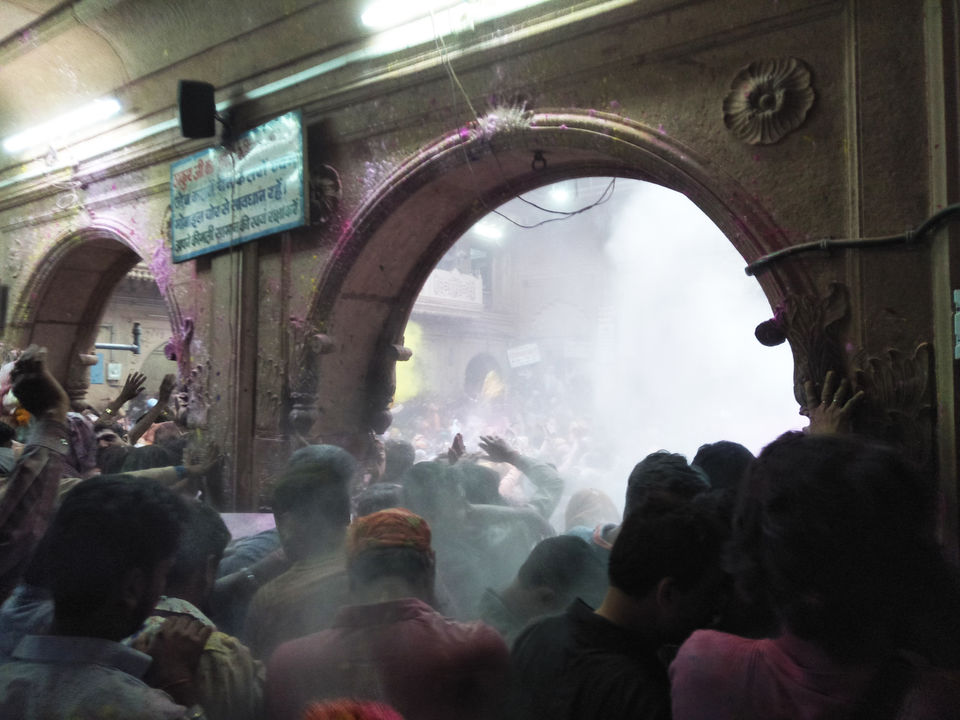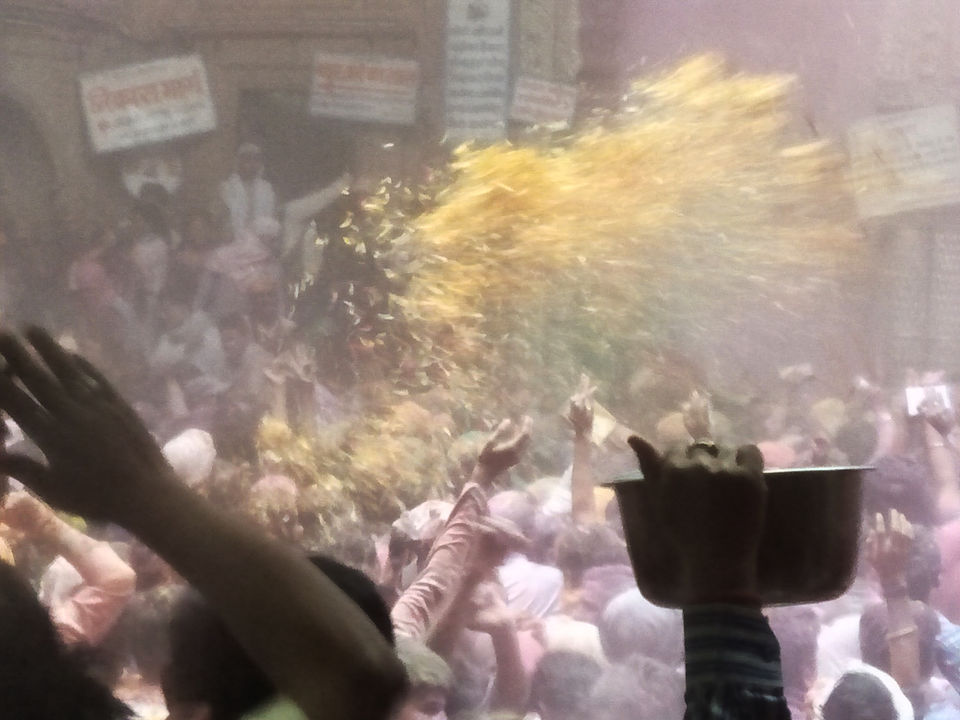 I gather some courage and took small steps towards the door, held the wall tight I was moving in slowly and after struggling much I reached a place beside 2 priests were sitting and distributing Gujia and sweets, which offered the clear view of the temple. I was skeptical initially to have the gujia but i was so hungry and it was so delicious that i had another one. I stood there for almost an hour and was mesmerized with the view of flowers and gulaal sprinkled from the top with the silent music played in the background. Soon I was comfortable with the environment and I spent another hour inside the temple roaming around.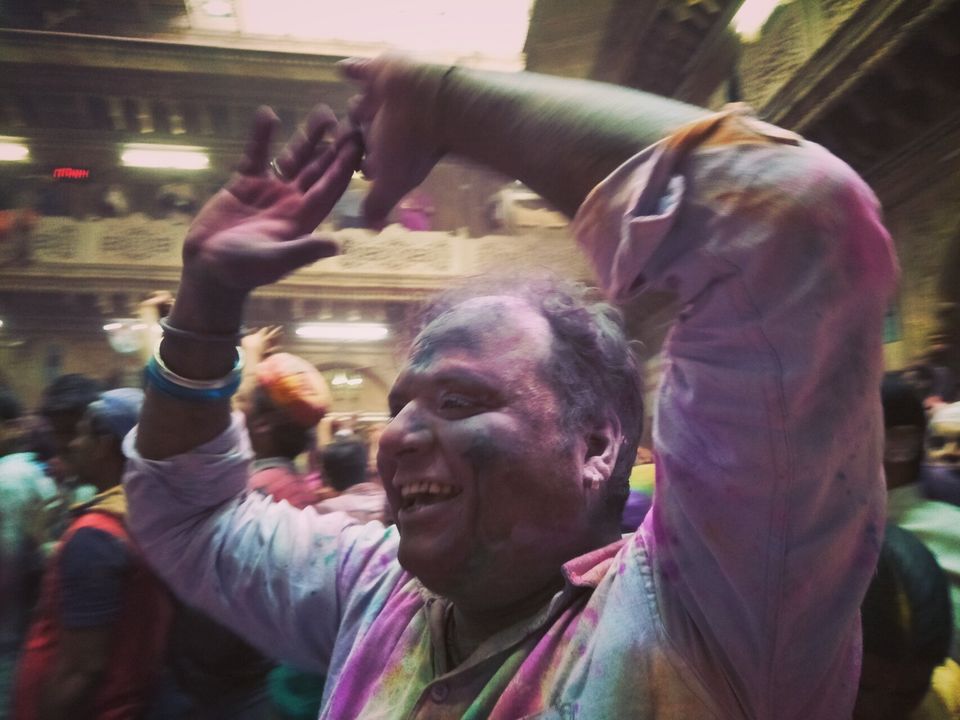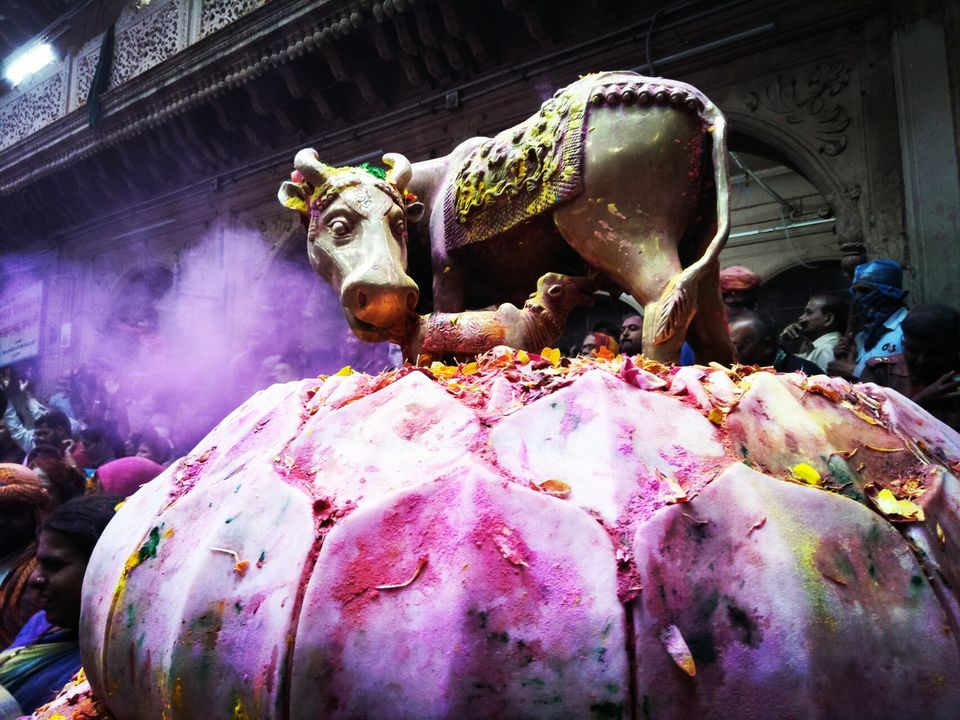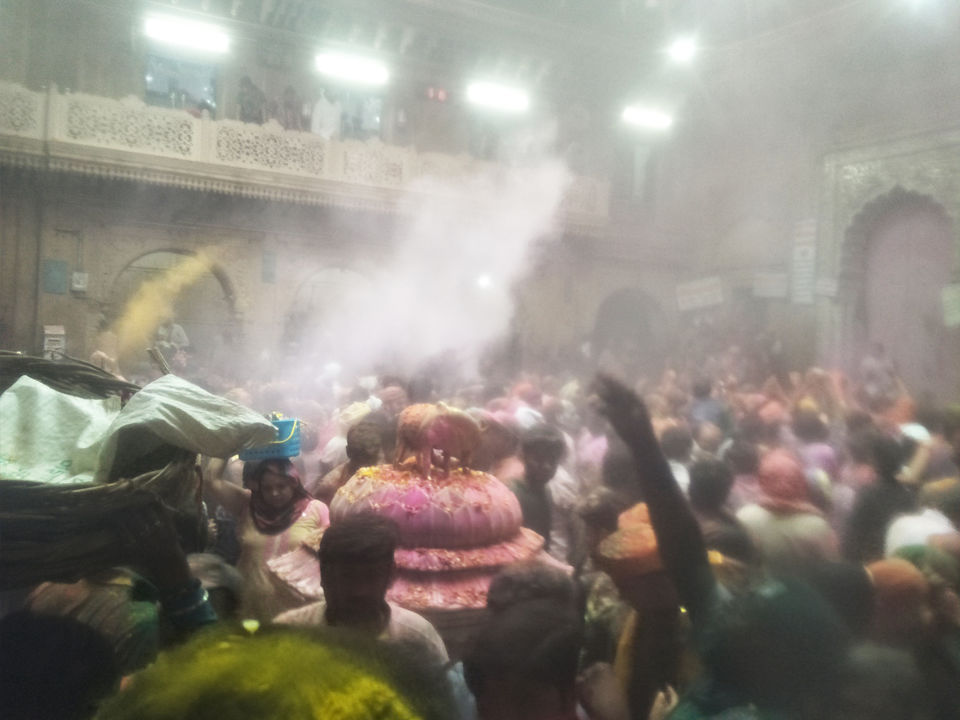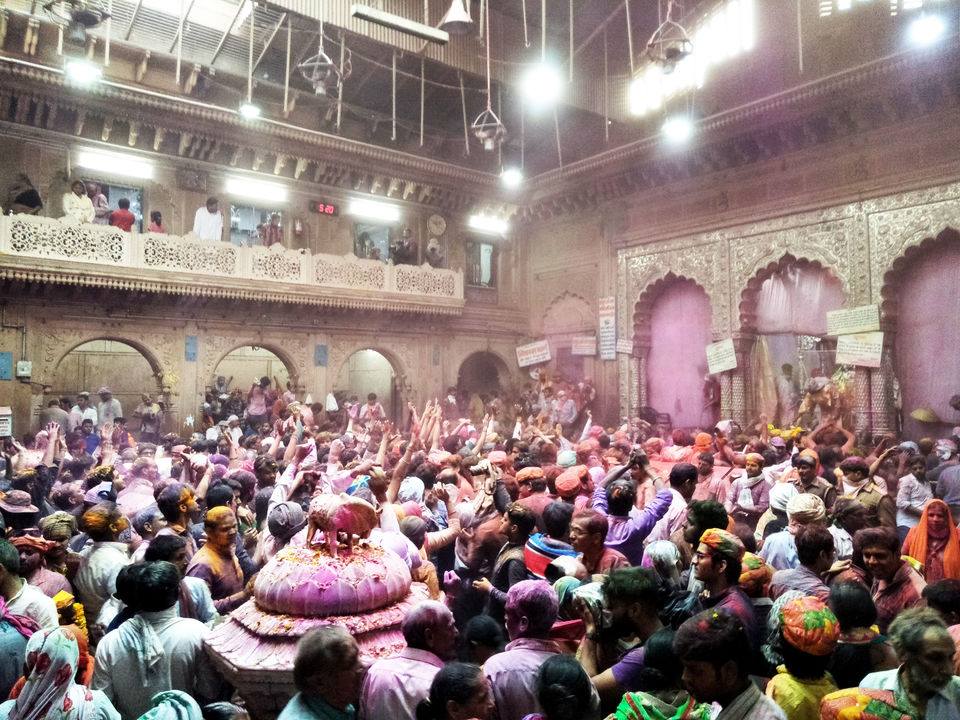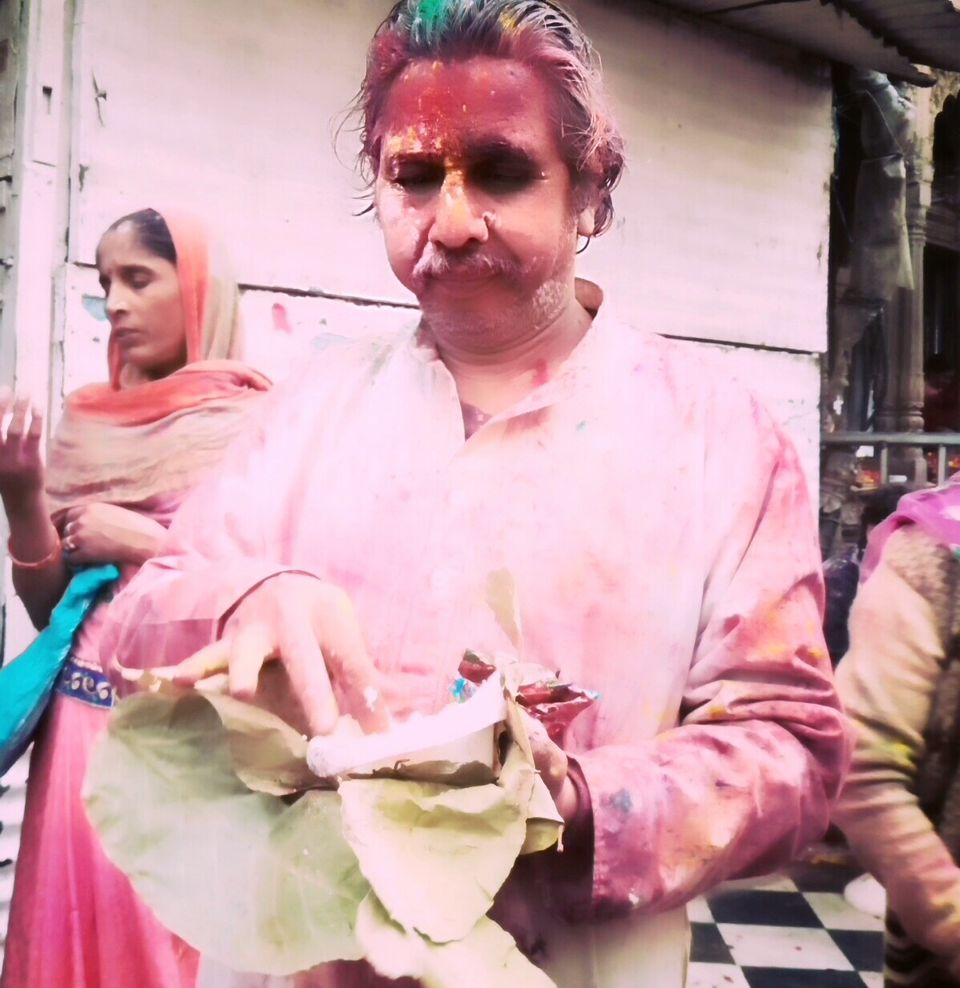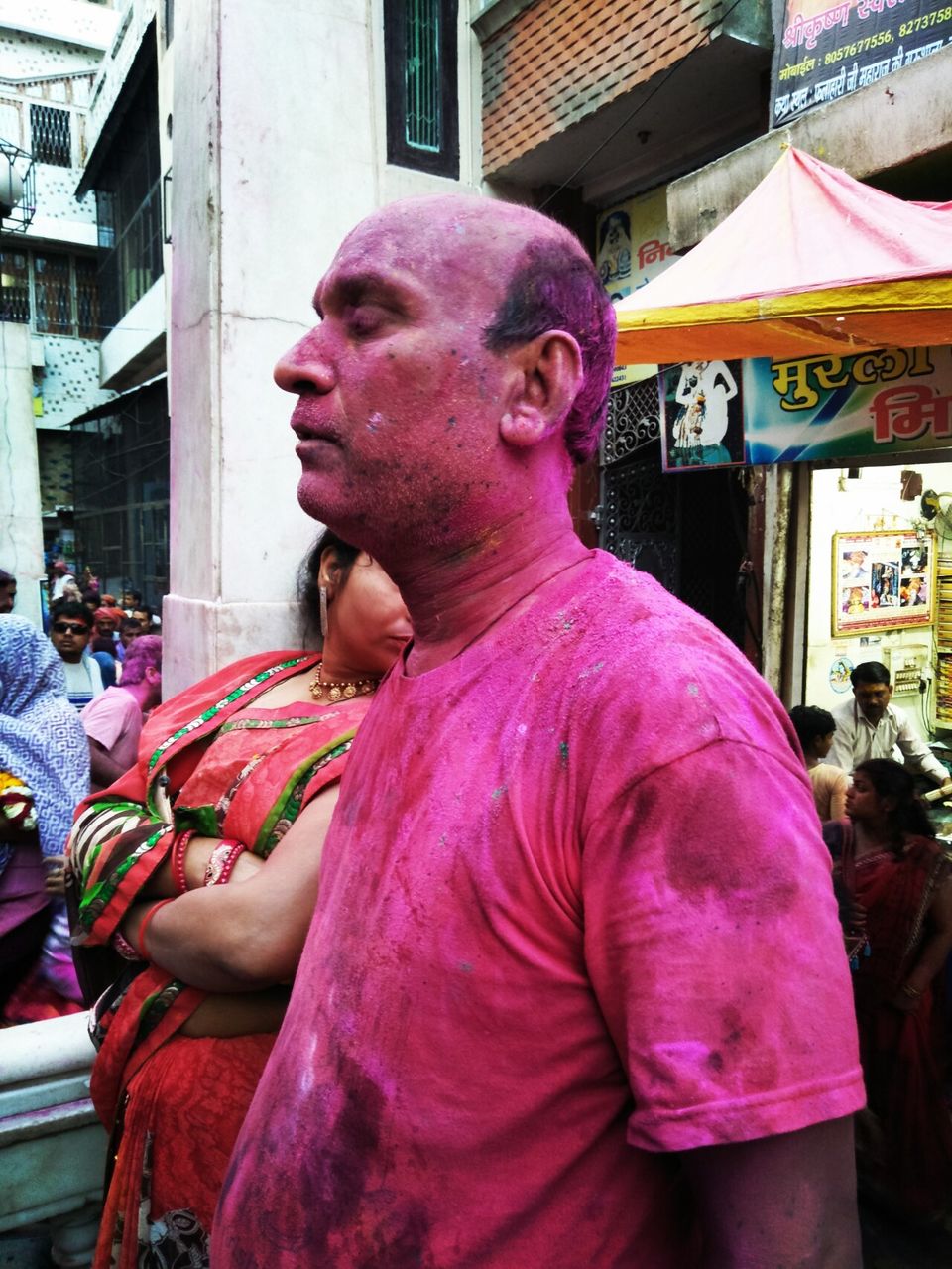 Holi at Gokul
गोकुल : गोकुल के बच्चे और गोपियाँ

Widows Holi
Here widows come together and celebrate this festival of colors with utmost joy at Pagal Baba Temple.
Basic Information
How to reach
Nearest Airport: Delhi
Nearest Railway Station: Mathura
Get a shared auto outside railway station/ bus stops for Vrindavan.
Stay in Vrindavan during Holi
Vrindavan has a lot of options to stay, but booking your room in advance is always the best option because most places are packed during the festival. Most of the rooms here are simple and are available at very cheap prices (starting from Rs.300 per night for a double bedroom).
My stay : Tulsi Niwas, Vrindavan 7895637108 (To book in advance or to ask directions )
Warnings and Precautions
Be careful with the monkeys as they snatch specs and phones while walking in the streets and you have to buy frooti for them to return not guaranteeing the one piece.
You should be careful with the thefts especially man carrying wallets and phone in pockets. When I was there 2 of my friends lost phone and wallet both and there is no sense of FIR and police station visits.
Women must be especially cautious in large celebrations and on crowded streets as the combination of color, chaos, alcohol and bhang (an intoxicant made of cannabis leaves) can create an anything-goes atmosphere that men take advantage of, for groping and occasional sexual assaults. With the proper precautions (go out in a group, ideally with some men included) you should be able to keep the celebration a joyous one.
If you are travelling alone or your main purpose is photography, prefer the dates 2-3 days before the actual Holi as crowd gets worsened as the holi approaches near and thefts and sexual assaults/ groping become common even inside the temples. Women become the main target for water gun shots and balloons.
2018 Holi dates
23rd Feb 2018 - Barsana Lathmar Holi
24th Feb 2018 - Nandgaon Holi
26th Feb 2018- Phoolon wali holi , Banke Bihari Temple 4PM
27th Feb 2018 - Gokul Holi & Widows Holi
1st March 2018 - Holi at Banke Bihari Temple / Holika Dahan in the evening
2nd March 2018 - Holi Procession at Mathura and across India