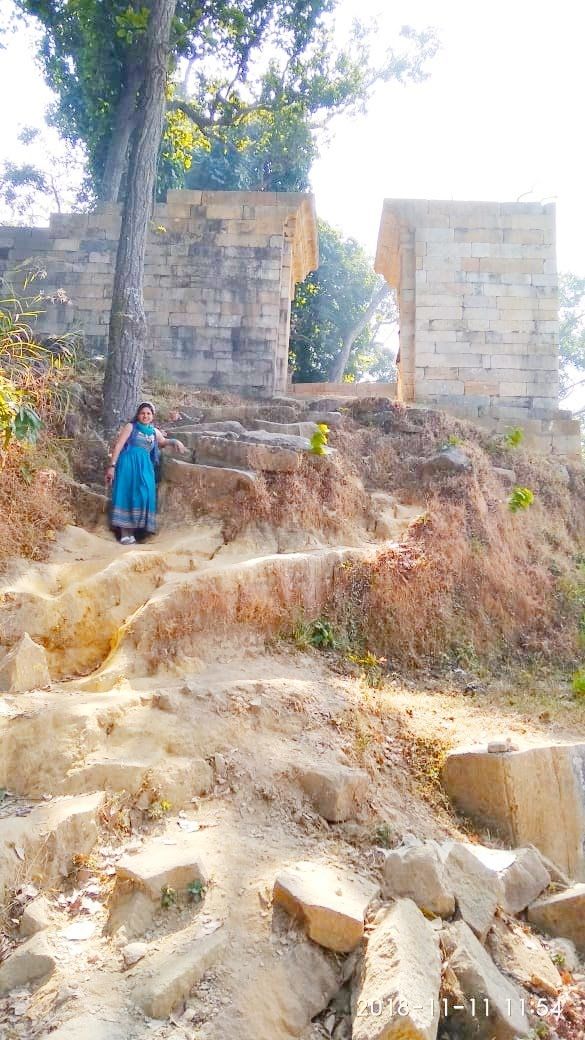 A natural untouched place in Chhattisgarh has natural beauty as well as historical place.
Chaiturgarh located at a distance of 73 km from Bilaspur & 30 km from Korba city, the road through Lapha which is a distance of 15 km & 113 km from Capital City Raipur.
This place is located in Meccal mountain at the height 300m above the ground level. The way to reach the hill is a very steep concrete slope road. So it's better if you go by walk, you could see the scenery all around while tracking.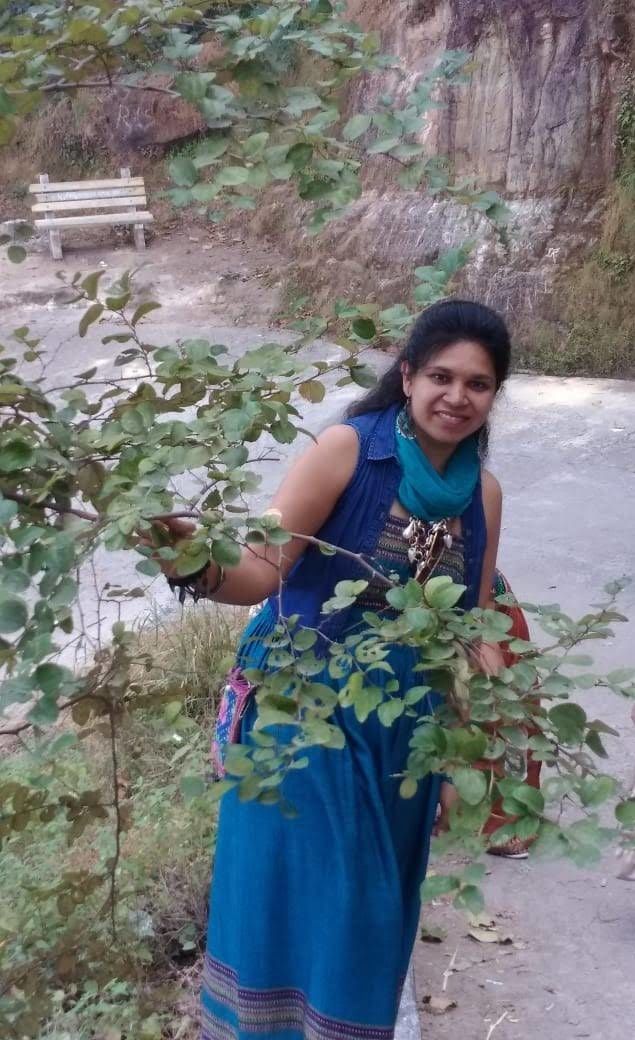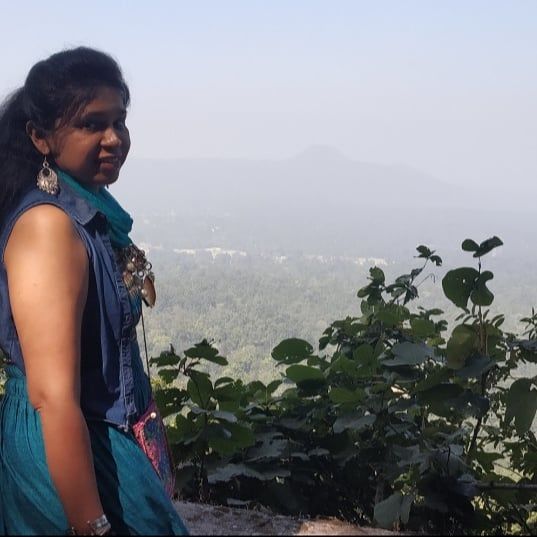 As it is a tourist place so it has some small shops also at the parking lot below that mountain. Clicked many photos while moving upwards so, didn't get tired. There is a beautiful historical gate which is constructed with old stones while moving upwards which is a historical one.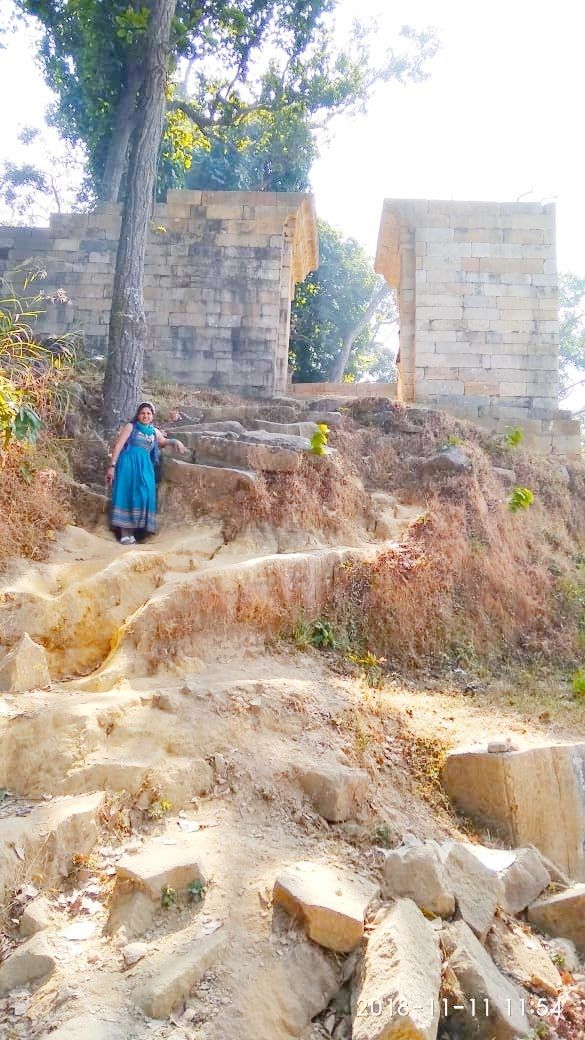 As reached to the top of the hill, got the nice view of the jungle all around tree and Aadi Shakti Maa Mahishasur Mardini Temple at one side which is in a big campus, have many old amla trees where people sit and pray as they believe this tree as god also it believe that we should sit and eat below amla tree which is good.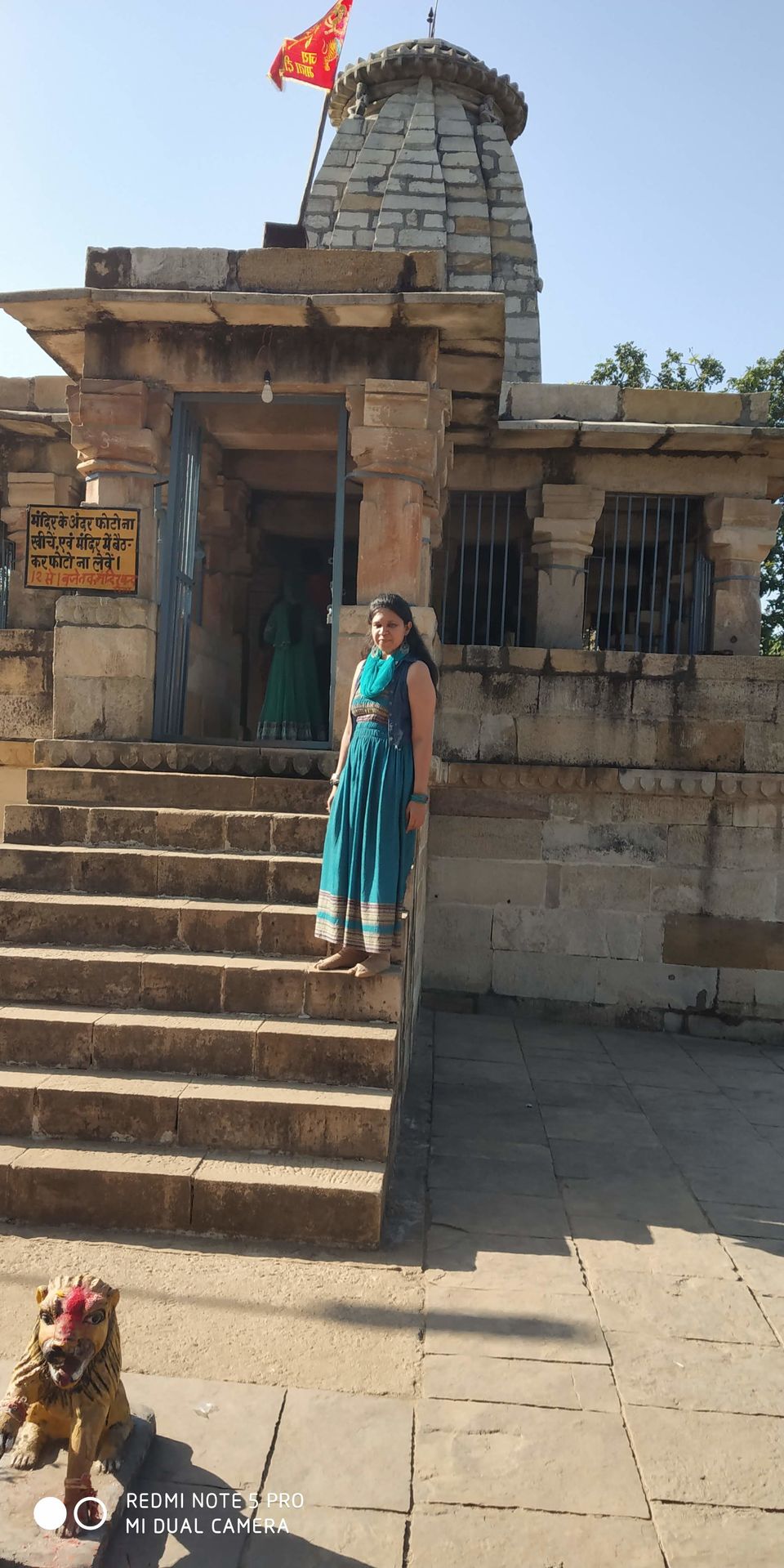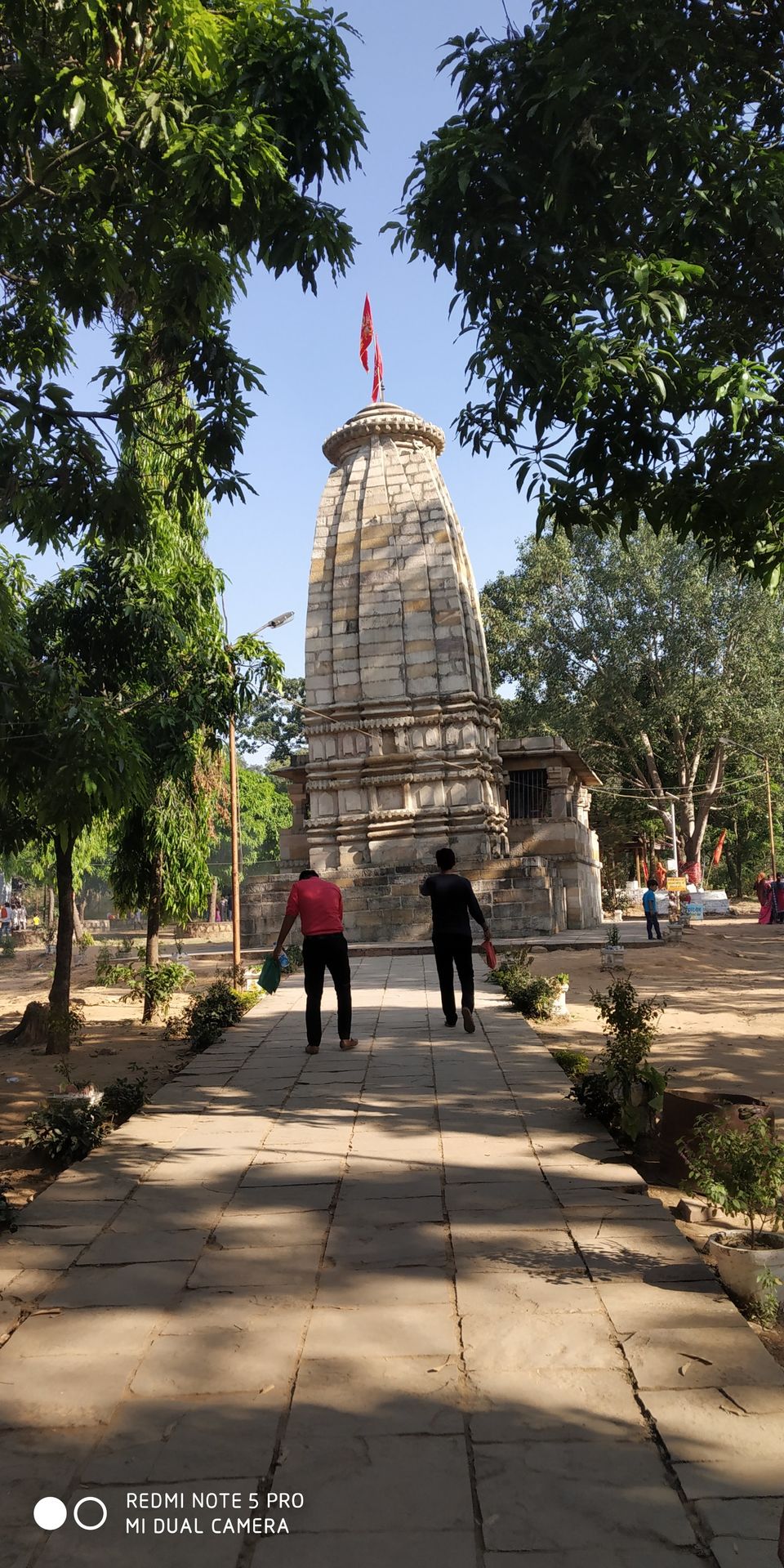 There is a big pond adjacent to the temple just some 10 steps above. The overall mountain has total 5 ponds located in the area within 5km. 3 out of 5 are filled with water the whole year. Due to the time limit, I won't be able to explore the other pond but will visit again to explore for sure.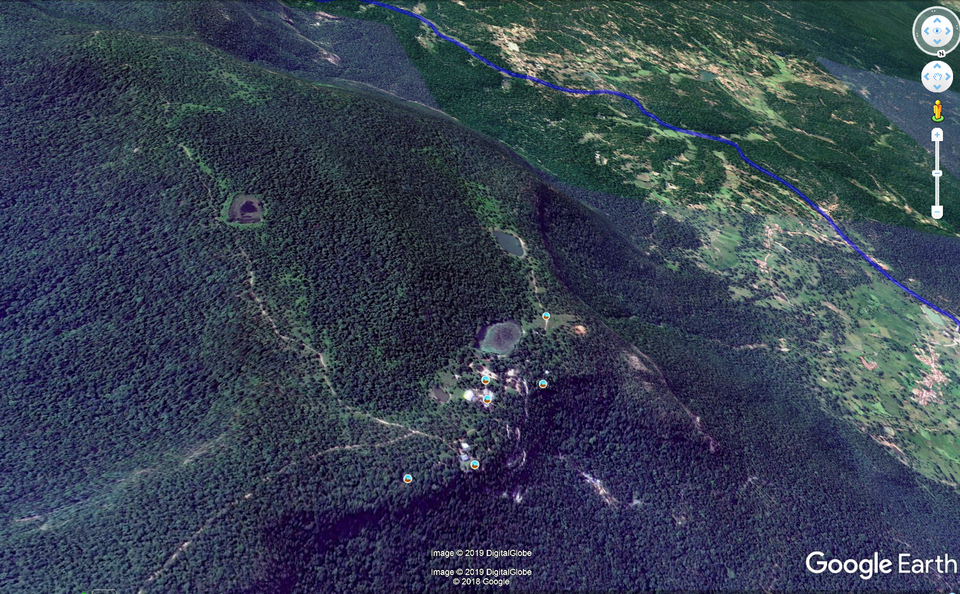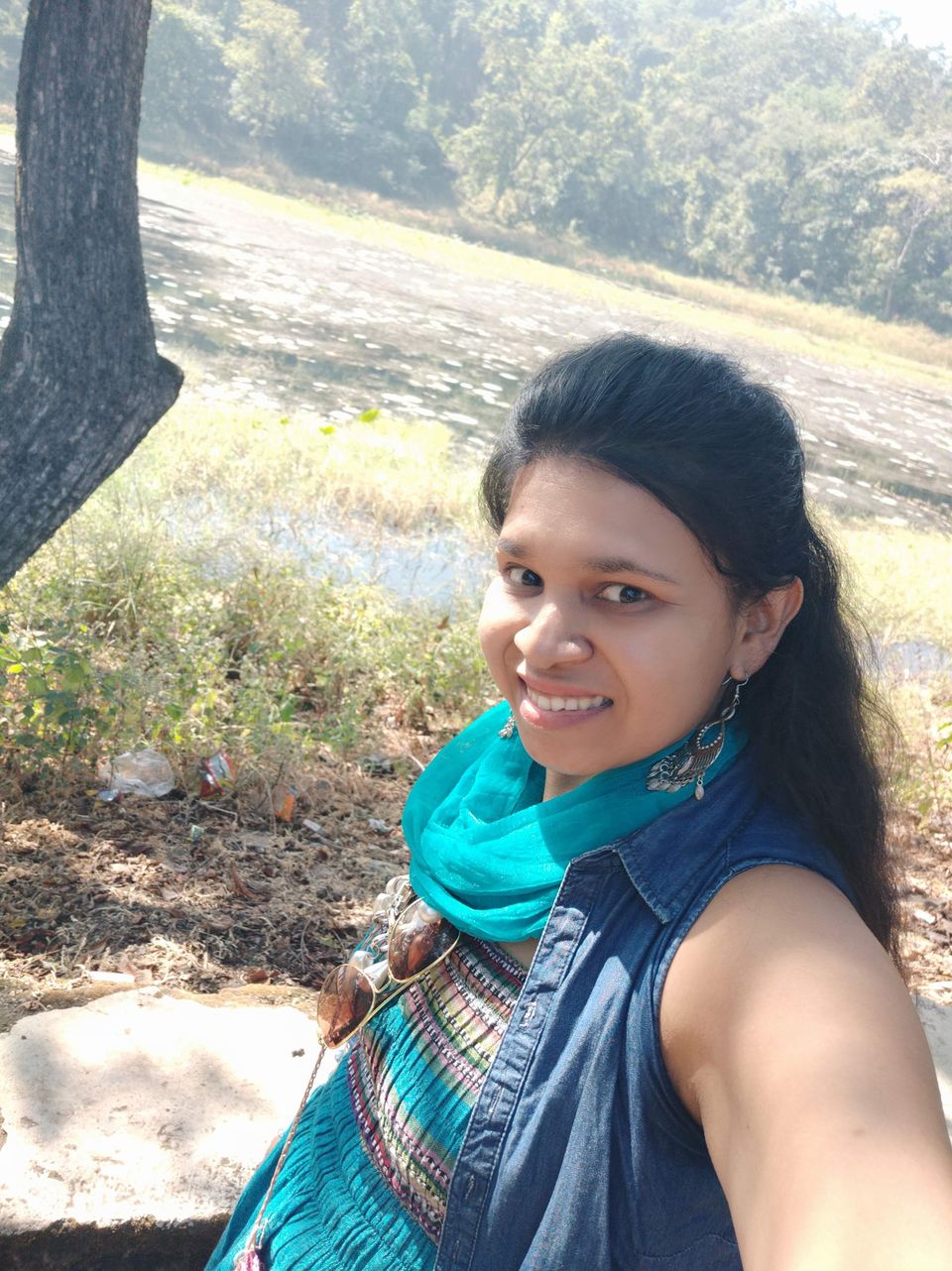 There is a vintage point also which most people don't know. The cantilever structure is made at the corner of the hill from where we could see the other mountains and valleys. This is the most beautiful part of Chaiturgarh.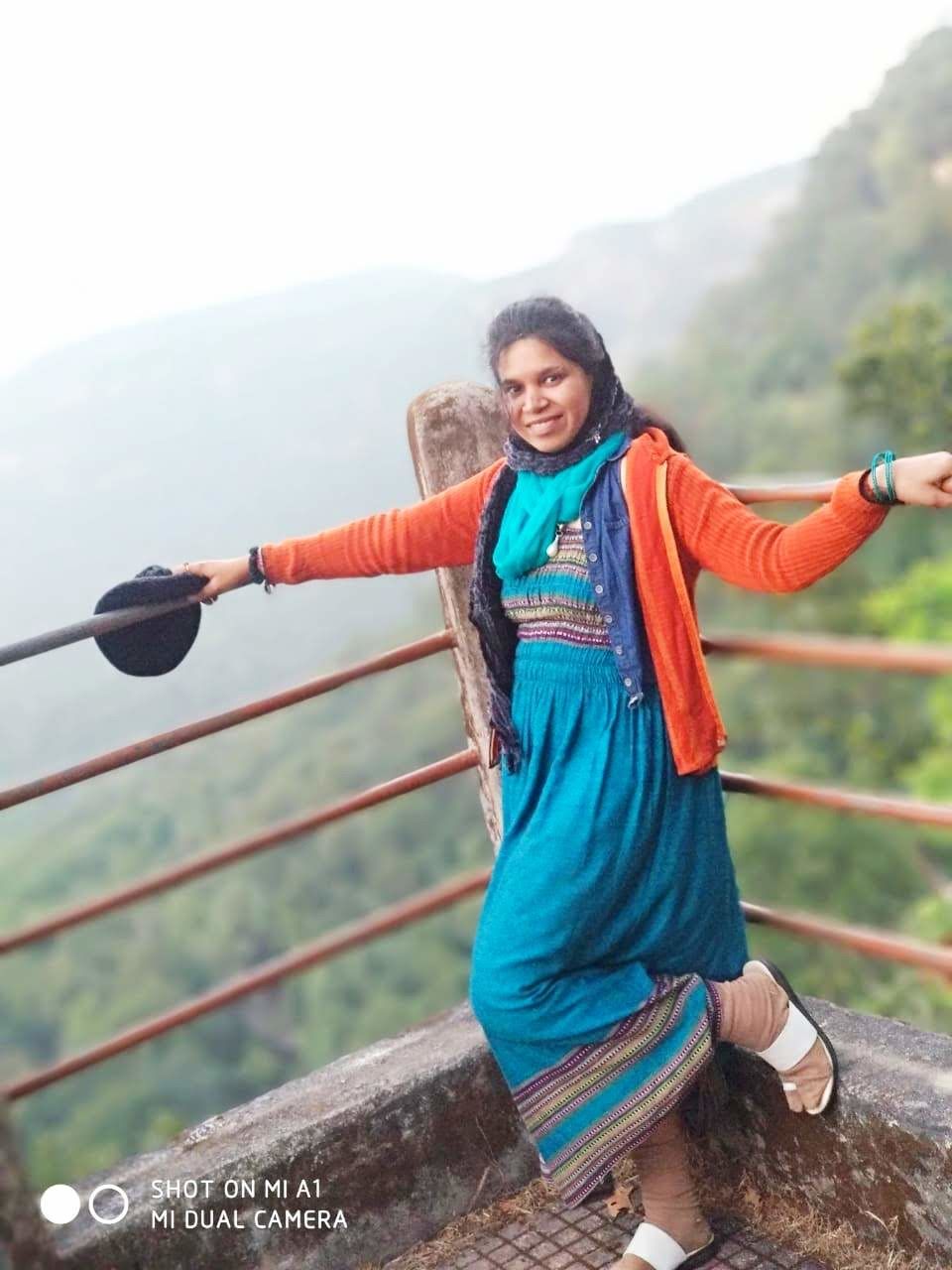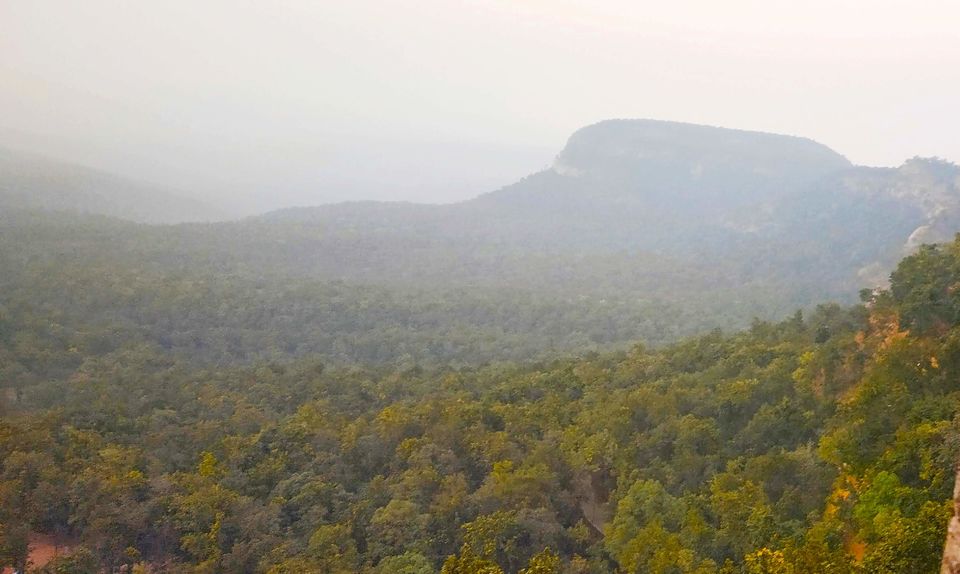 Chaiturgarh has much cave in which one cave "the Shankar Shell Gufa" is very adventurous. It is about 3km from the temple, which has again a very steep slope, but it worth visit. Murti of God Shiva in this cave. To reach the murti in this cave one could go only by crawling as the cave is dark and small but too adventurous.
This is only a part of Chaiturgarh. There are many more places to visit in Chaiturgarh only. There are many hidden caves, waterfalls, reservoirs over there. There is a fort also which is located below the mountain at some distance which is also a visiting place. This Chaturagarh Fort was built by King Prithvi Dev which has three entrances, and these entrances are named Maneka, Hummakara & Simhadwar.
Chaiturgarh is really adventurous. It's a hidden gem & Naxalite free area so people could visit easily over there.
I will post more posts about these types of places. So stay tuned for such posts. Also, tell me in the comment section that how much you like this post?