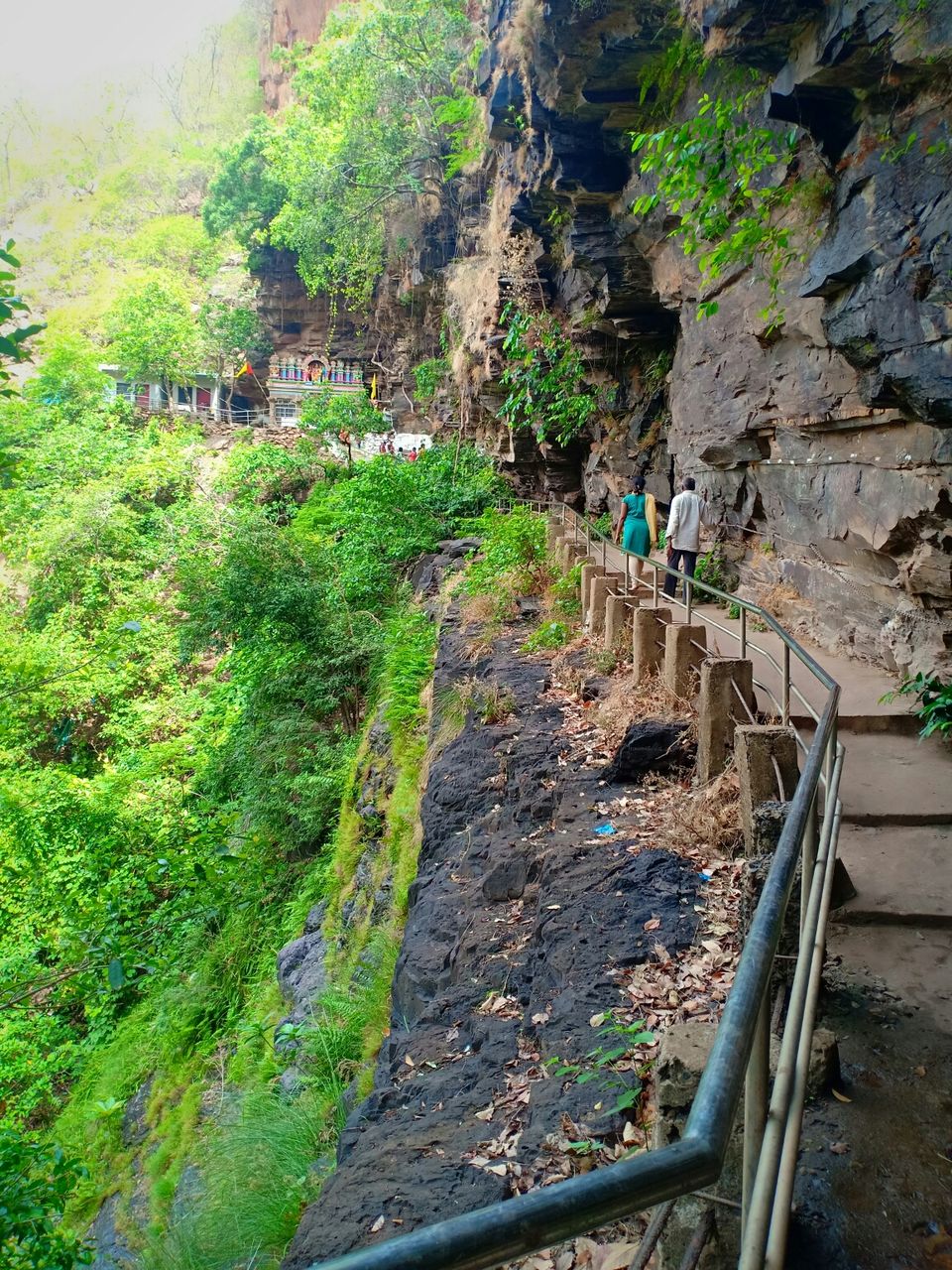 This year for my sisters birthday we decided go on a day trip. Everyone throwed their opinion on where to go finally we set for Ahobilam on her birthday morning at 4 am from our house(Nellore). And we all promptly fell asleep in the car. We had a little tea stop in Badvel at 6 am. We reached Ahobilam by 7.20am. I was pleasantly surprised to see lush greenery even though it's dry summer.
We reached diguva ahobilam and visited Lakshmi narsimha swamy temple there. The architecture of temple is awe-inspiring. There is a koneru in front of the temple where we saw pandits doing their morning rituals.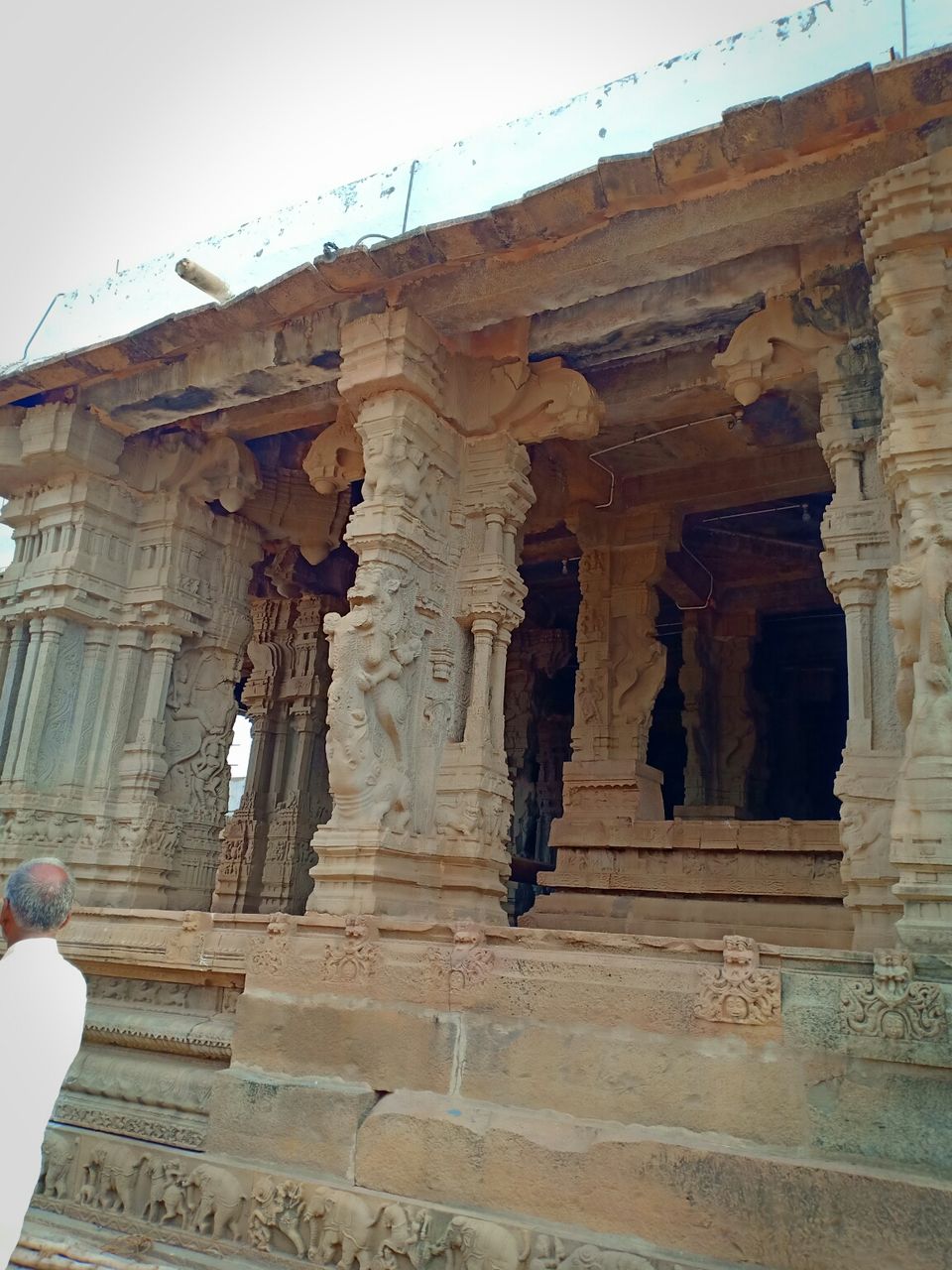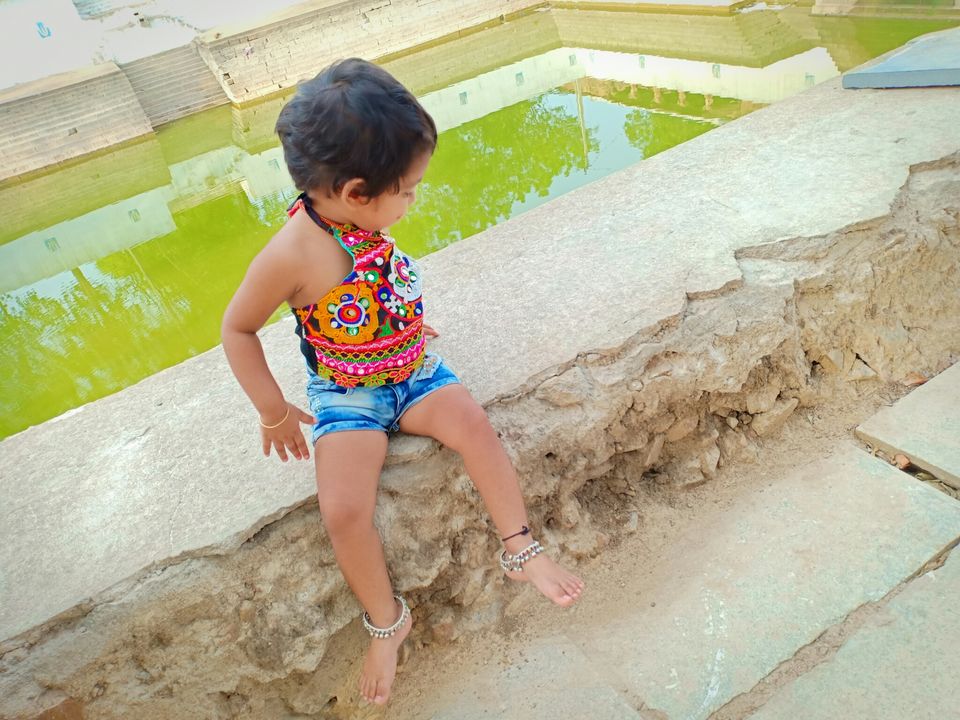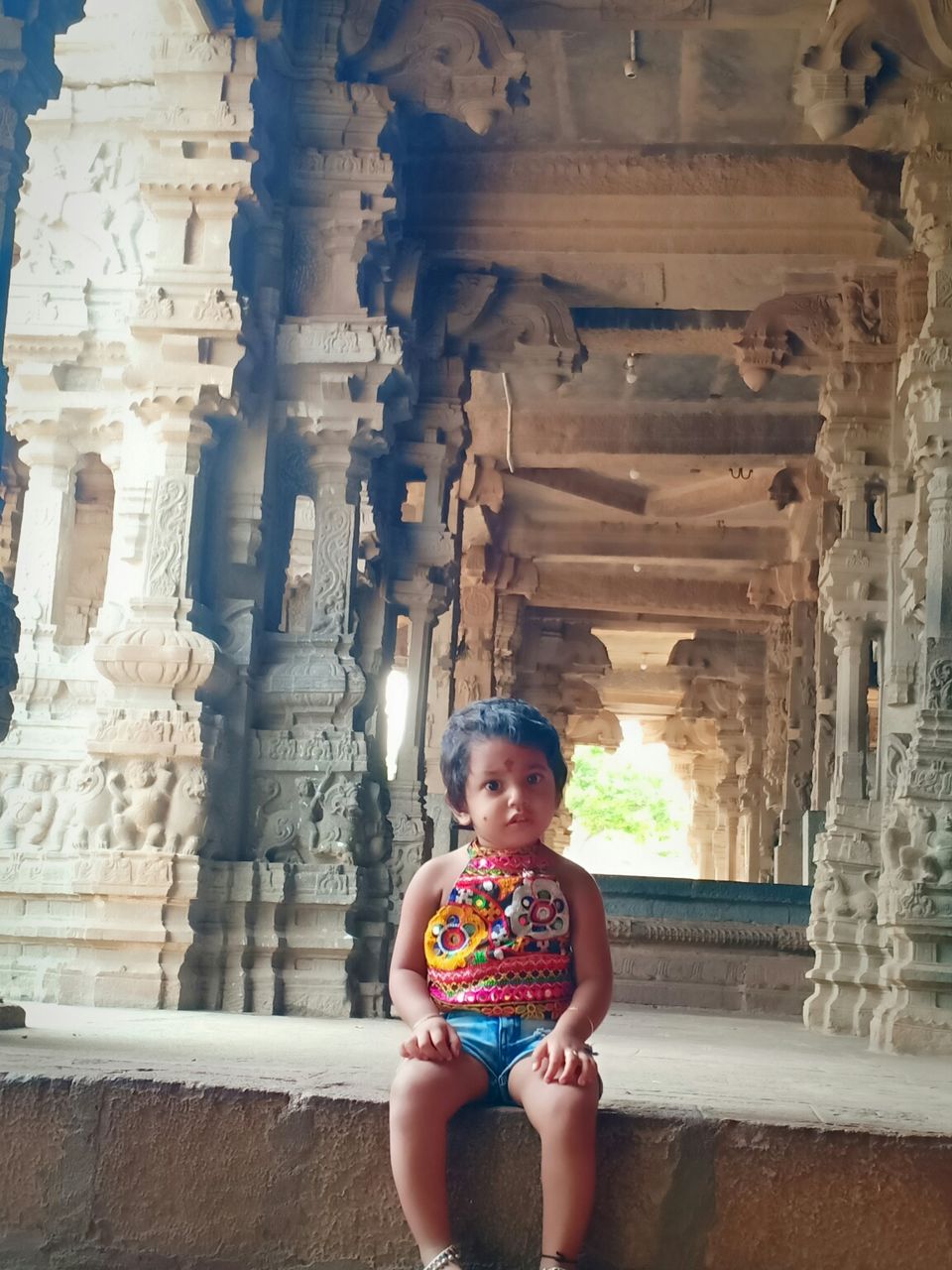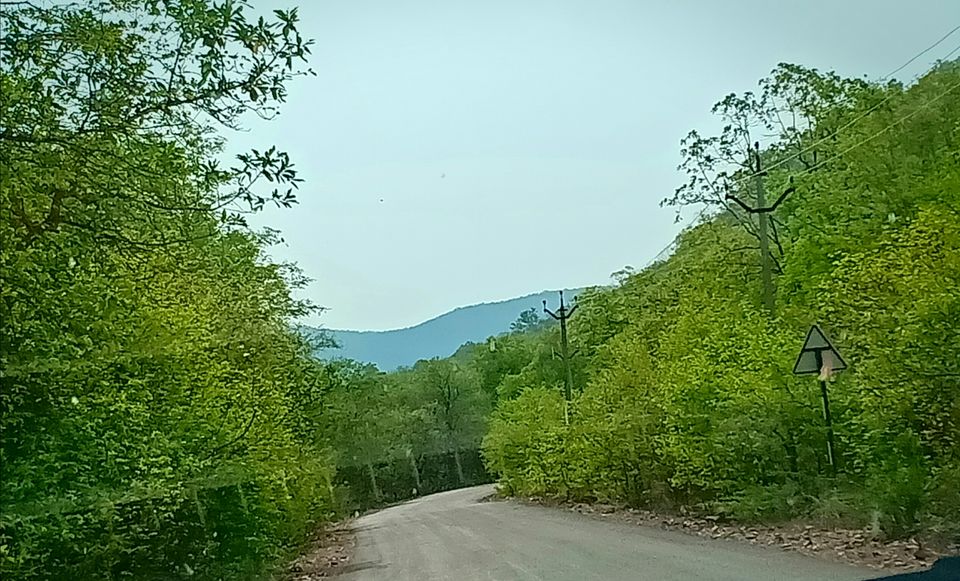 we had swamy and ammavari darshanam there. We had our breakfast(Not good at all) in diguva ahobilam before starting to alight the hill to reach eguva ahobilam. Vehicles can reach up-to some part. From there we have to depend on our own legs. When we reach we saw a small temple which is completely isolated from all the people tucked inside the mountain.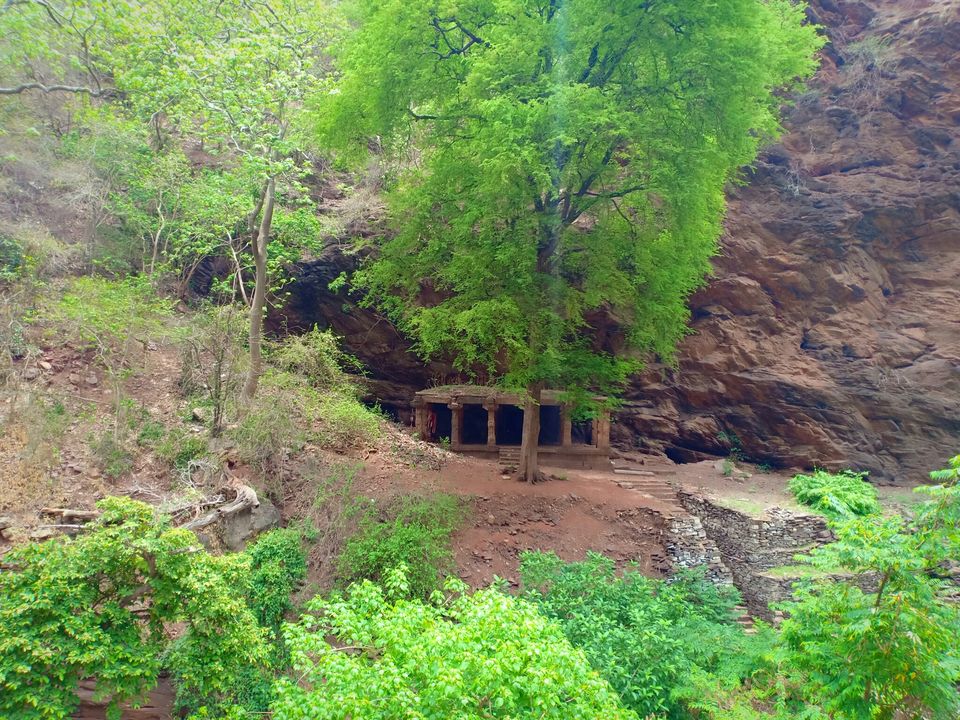 we tried to find way to reach that but the way was locked by temple authorities. So we gave up started to climb steps to reach eguva Lakshmi narsimha swamy temple. After climbing around 50 steps we saw the temple.
We went for darshan and swami was inside a cave.
After that we take a breather and then started to think about next step. Before coming here we googled a lot and found there were 9 temples in that mountains. But to reach them we have to go for trekking in mountain path. We are not sure on how difficult the paths are and also all my family are not in right age or shape to do trekking. At the end my father,sister and me decided to go for that and I left my daughter with my family members who stayed back. We 3 people started trekking with a water bottle and nothing else which is very good decision on our part because we need lots of water to tread those paths in summer heat.
First stop was varaha narasimha swami. To reach that temple we walked for 1km in the mountain path and crossed couple of bridges in the way.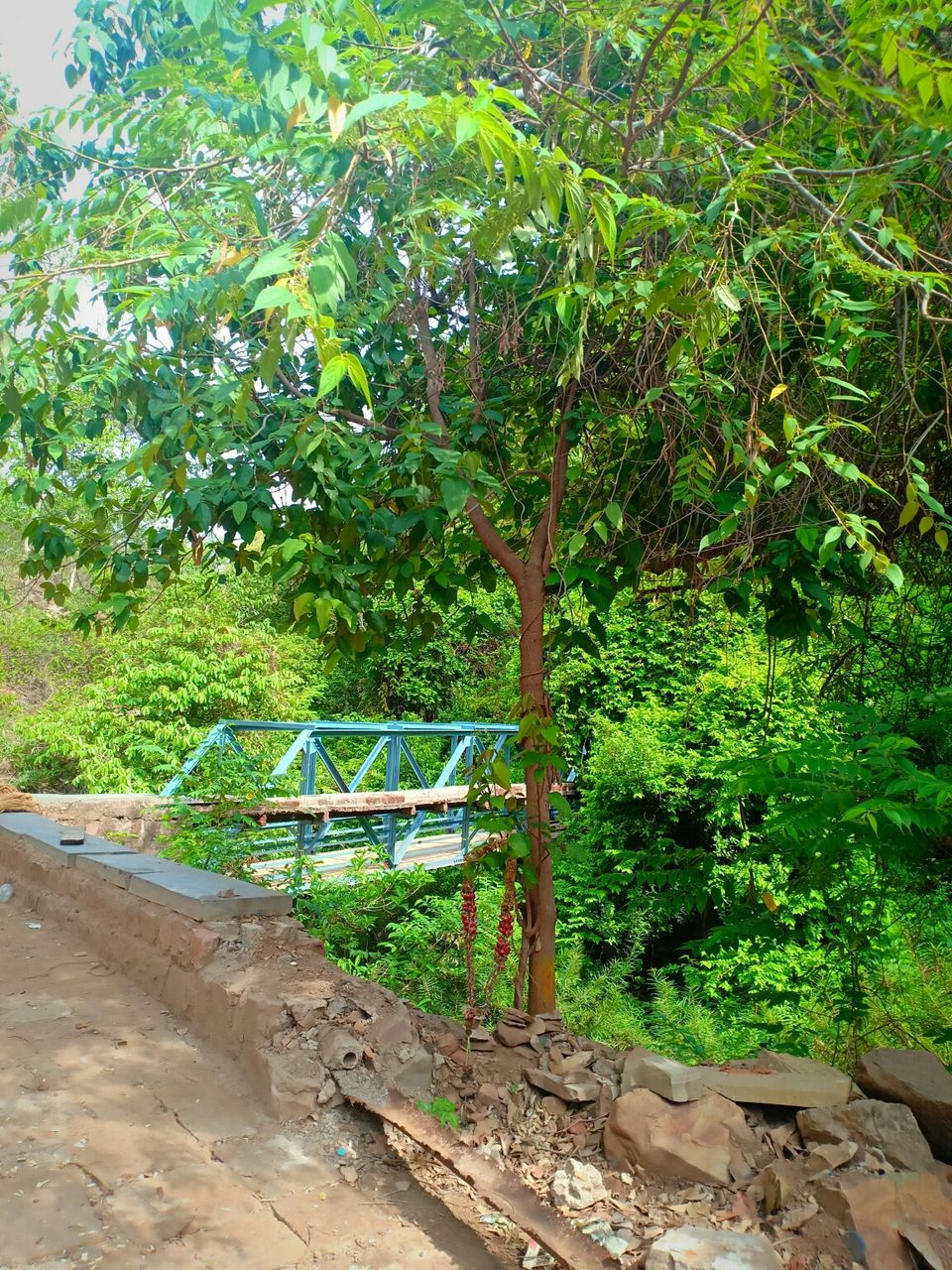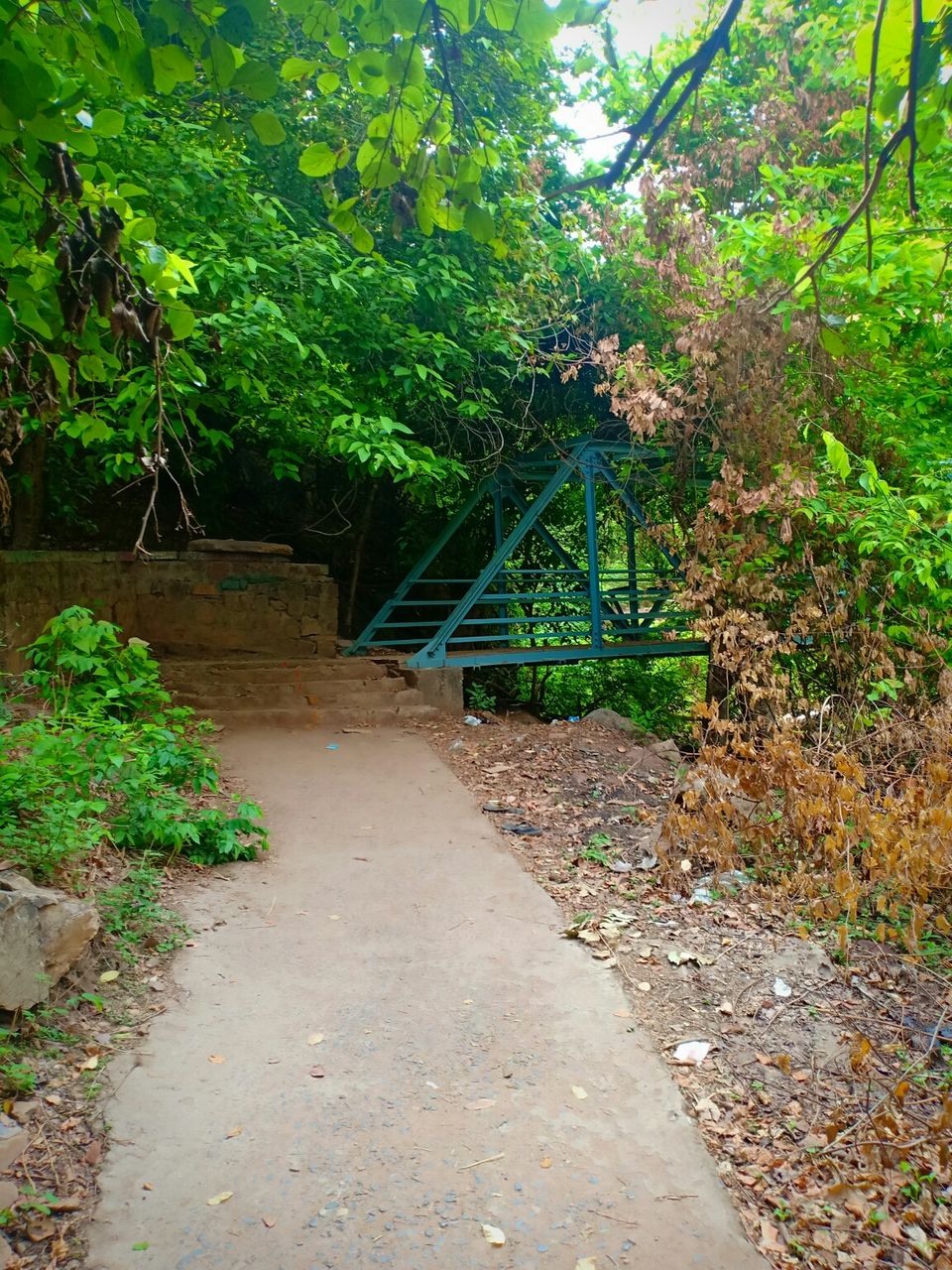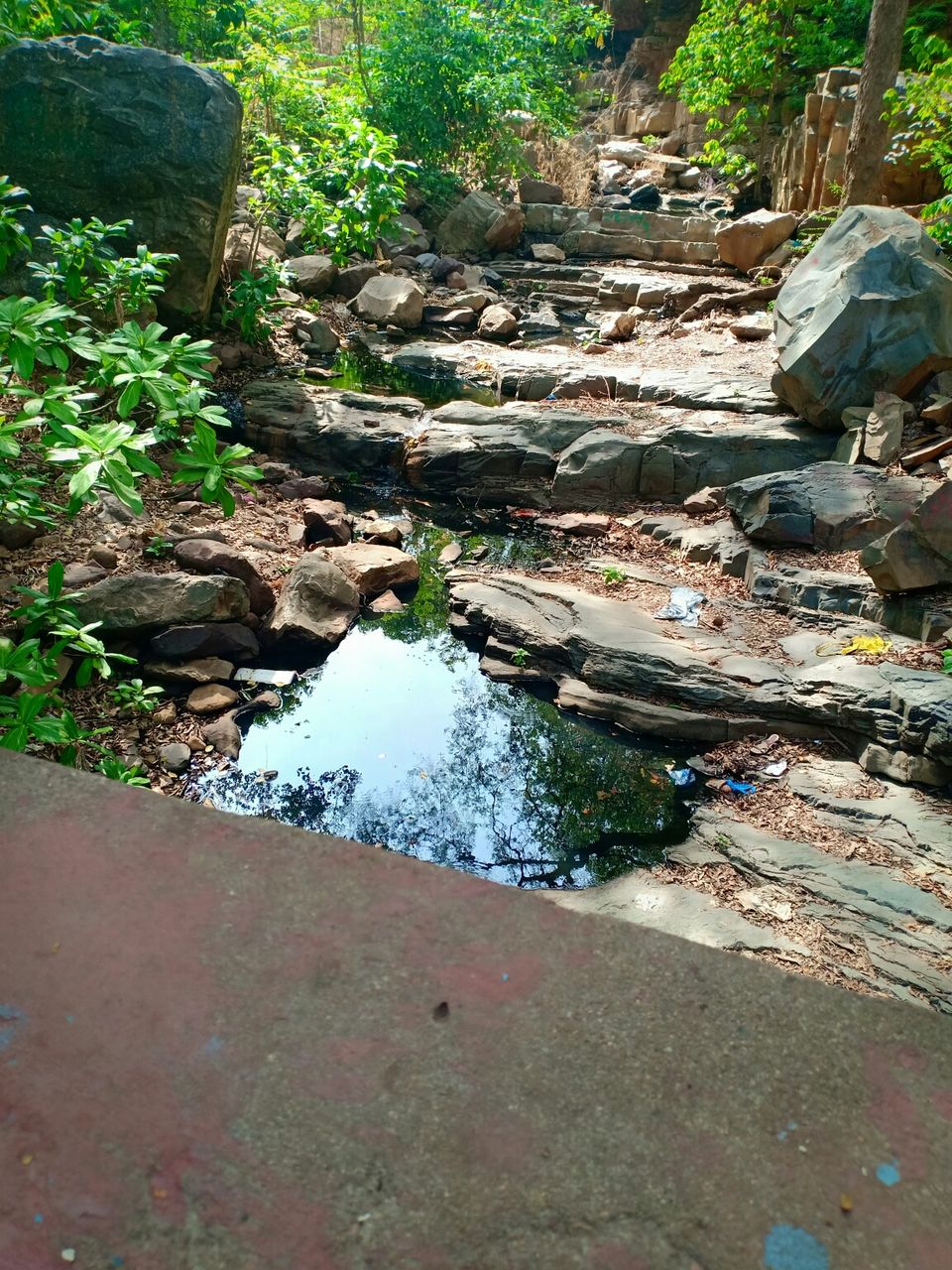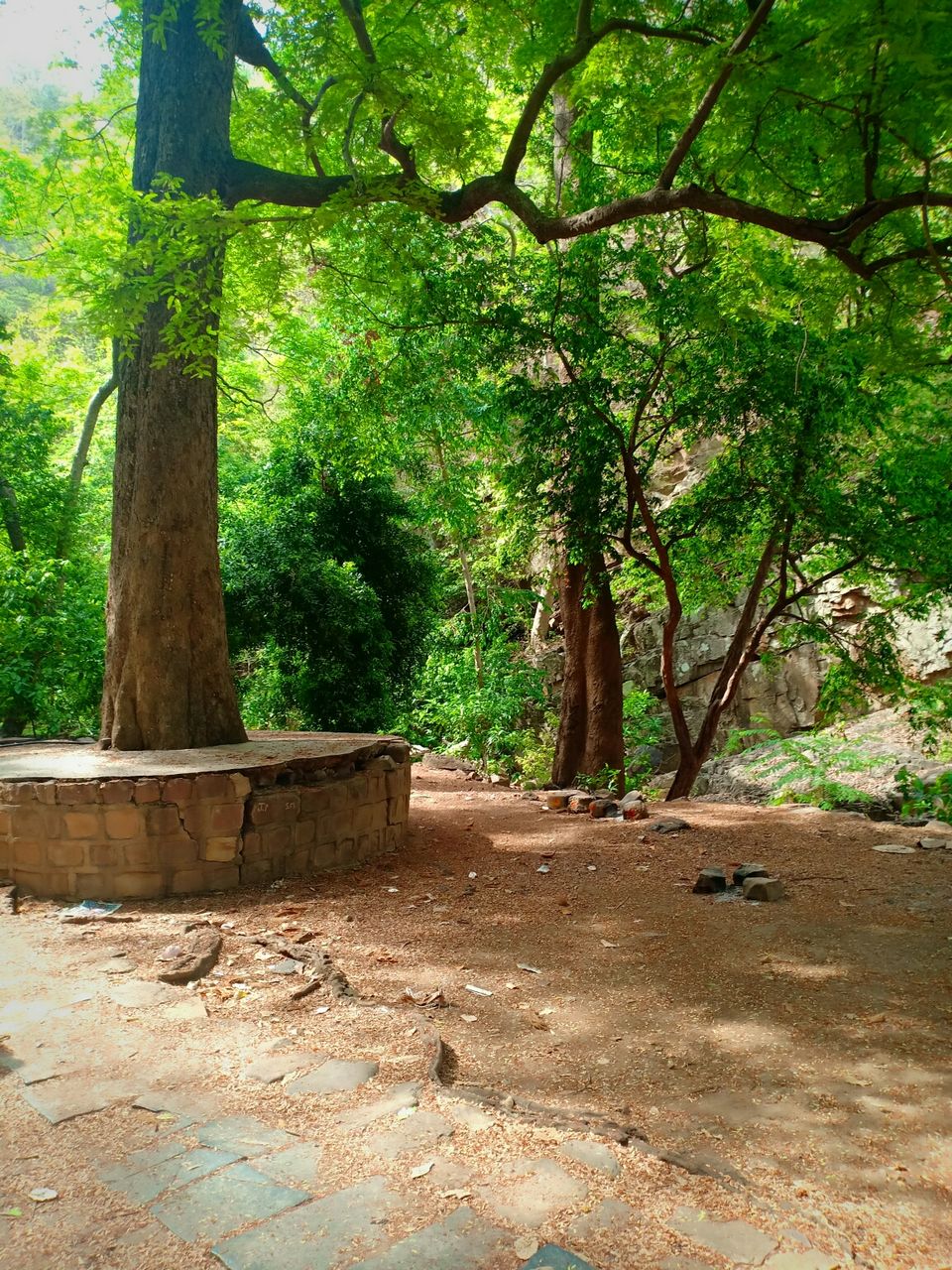 The route is so scenic we can't stop ourselves taking pictures to bind that with us forever. After a little walk we saw temple .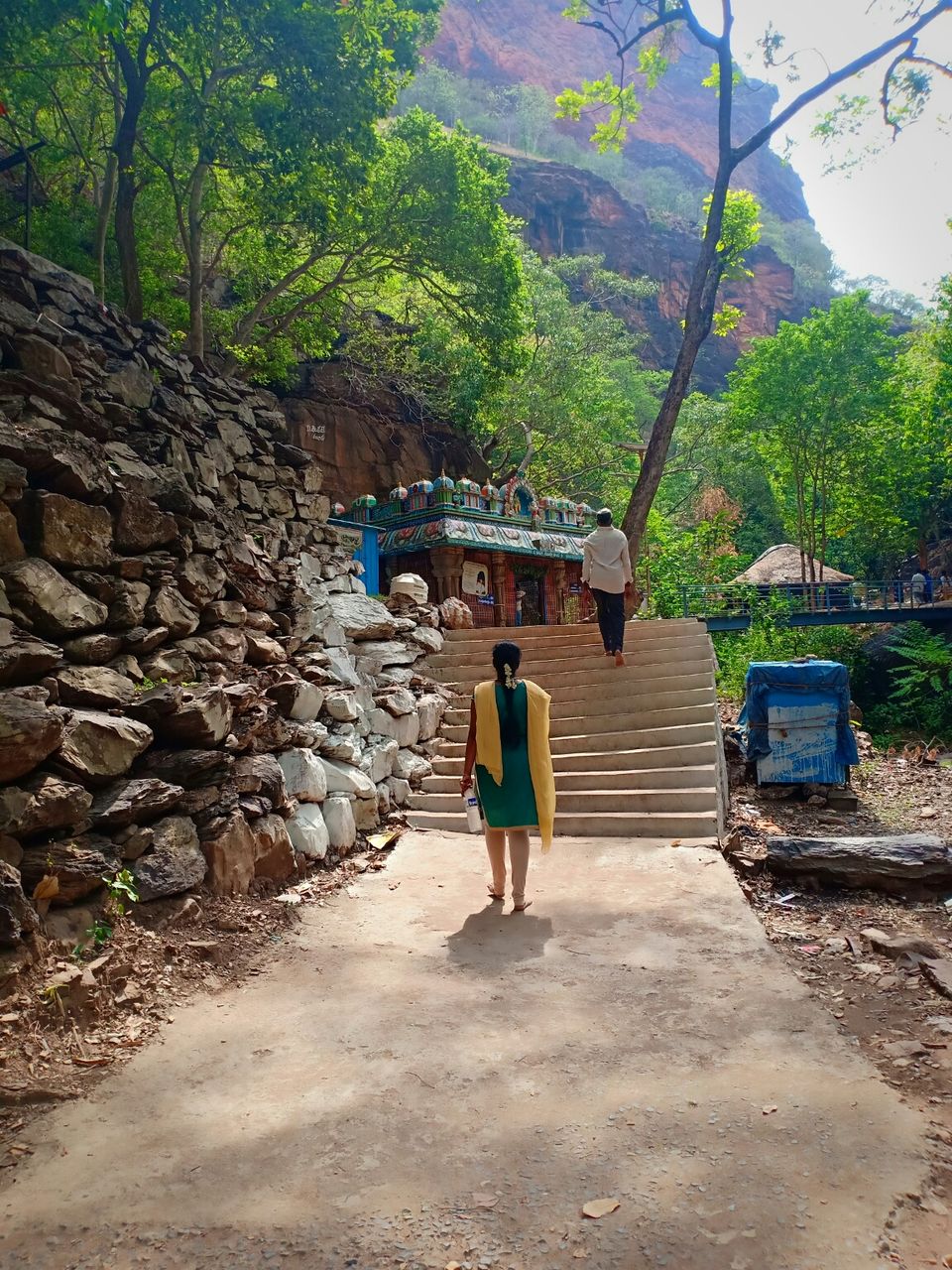 Pandit showed us the murti which is in the shape of varaha avataram and has a lady on his shoulder which he said Budevi .After taking blessings we started for next temple Jwala narasimha Swami which is bit long distance compared to this temple. We have to follow the water sliding route for about 30 mins. The surroundings got even better. It was so isolated and untouched by human hustle.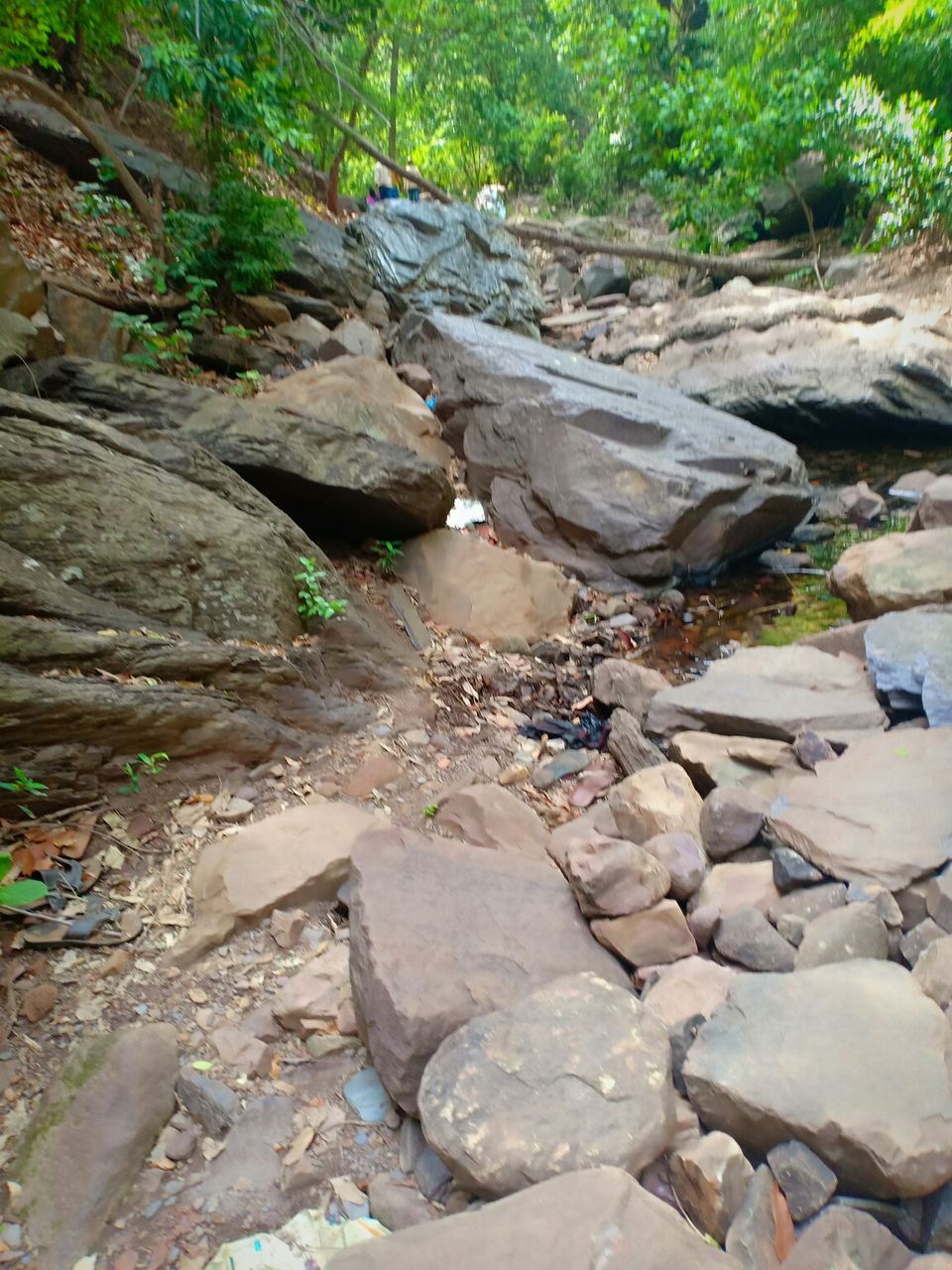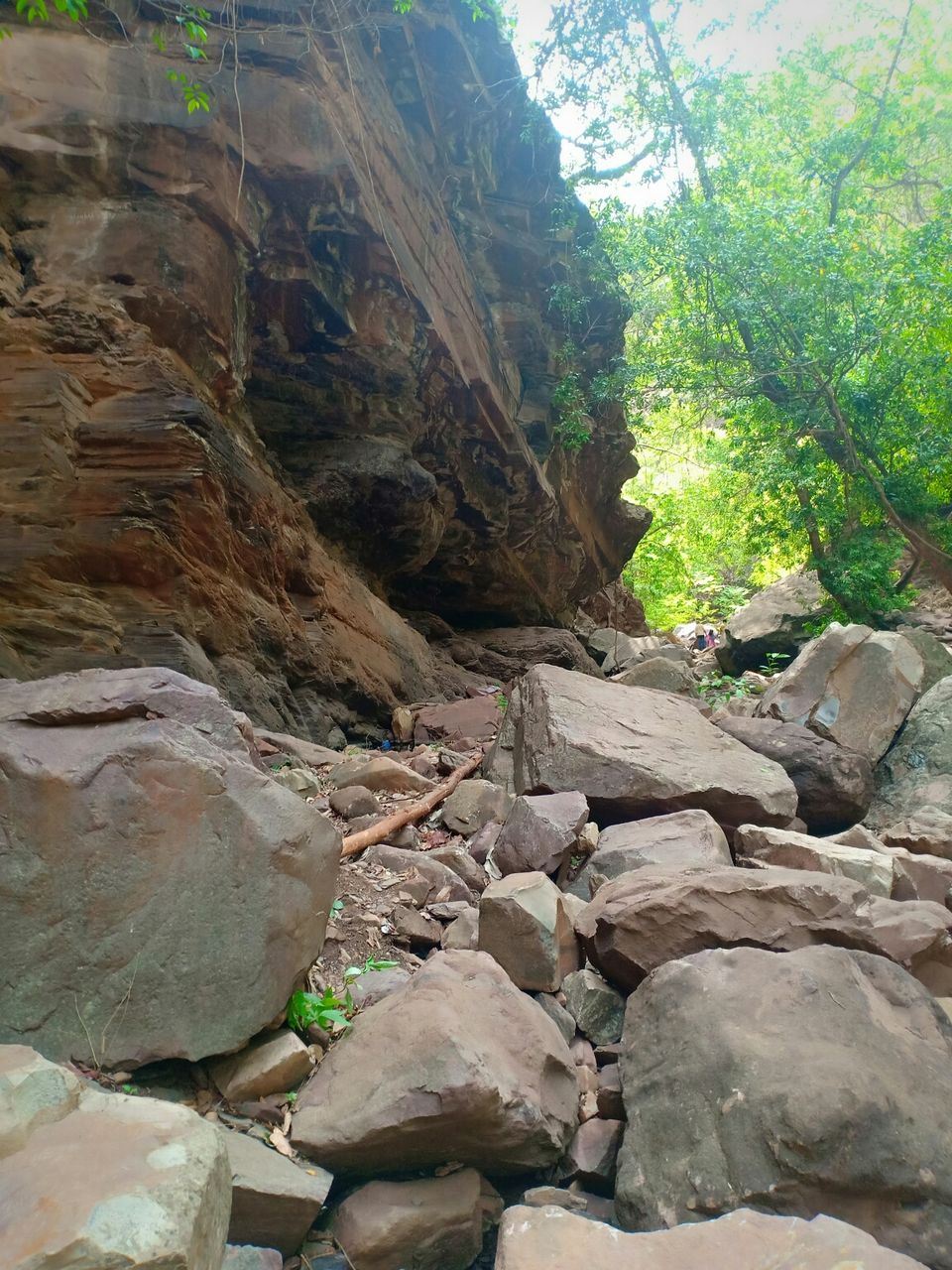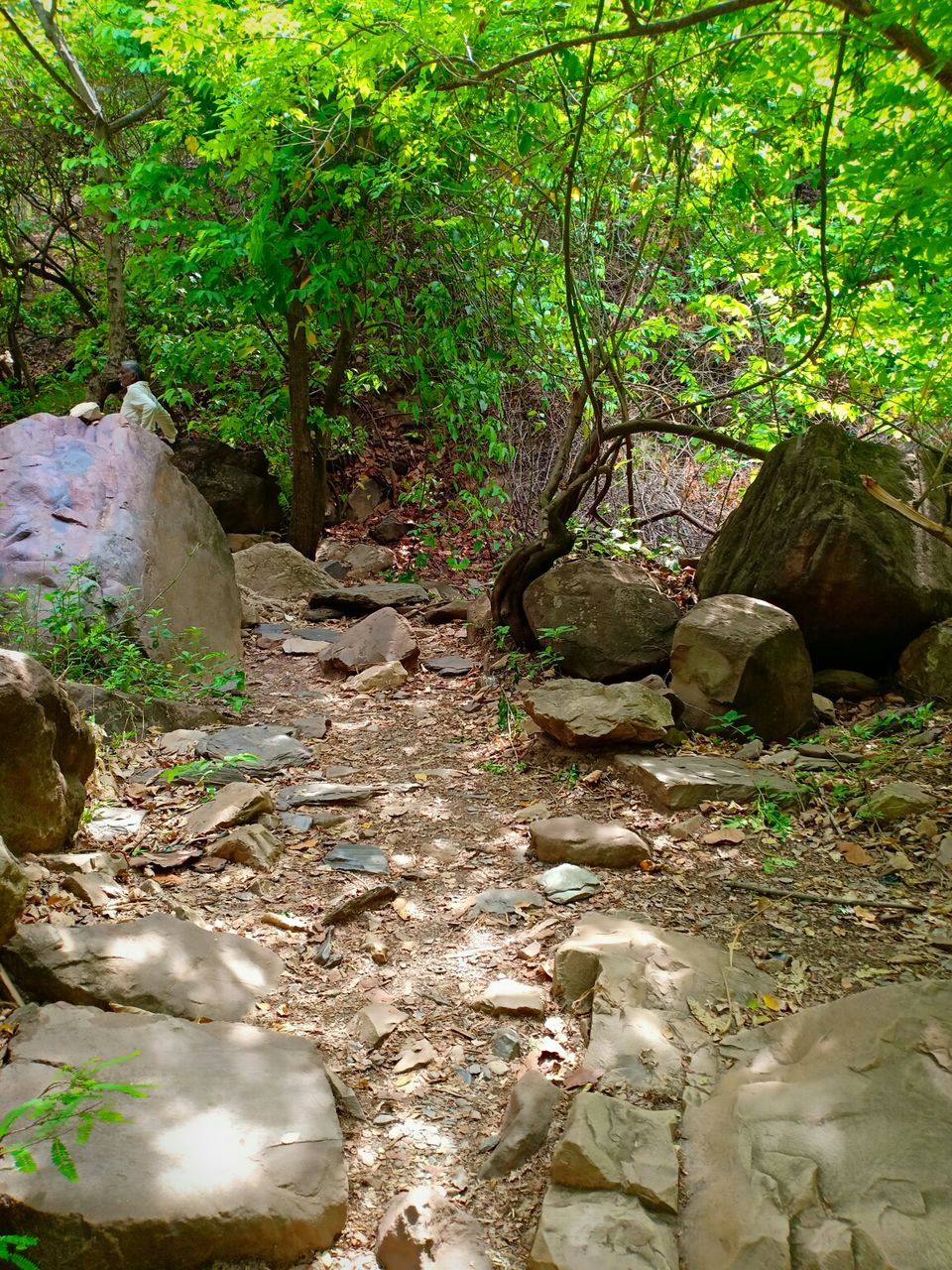 There were some small puddles of water along the way where I took a dip to cool my feet. If it's rainy season then this entire path will be covered by water.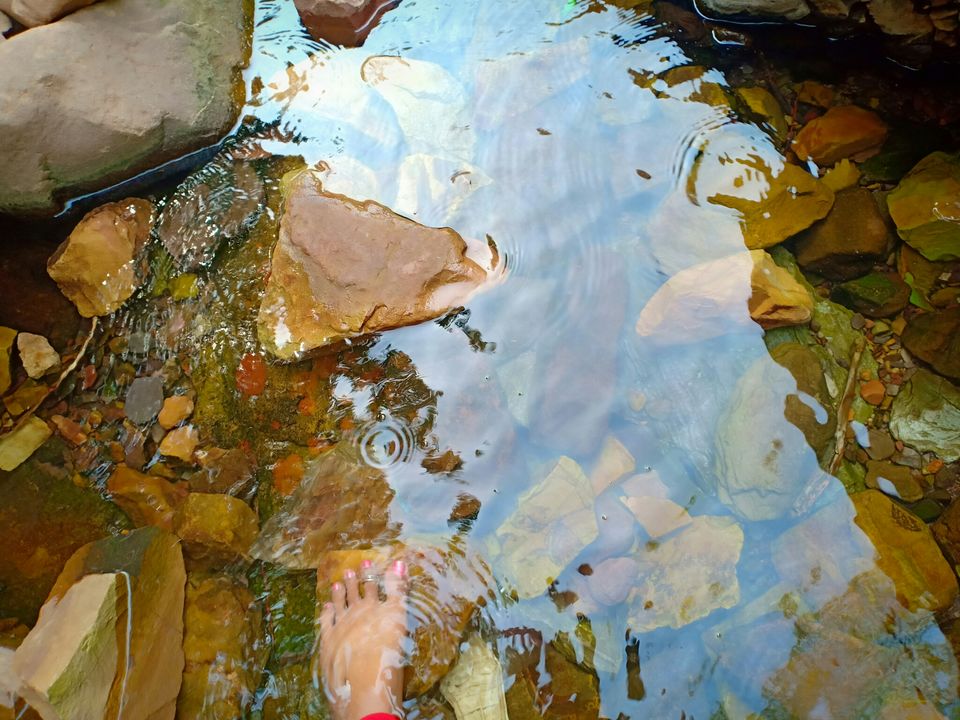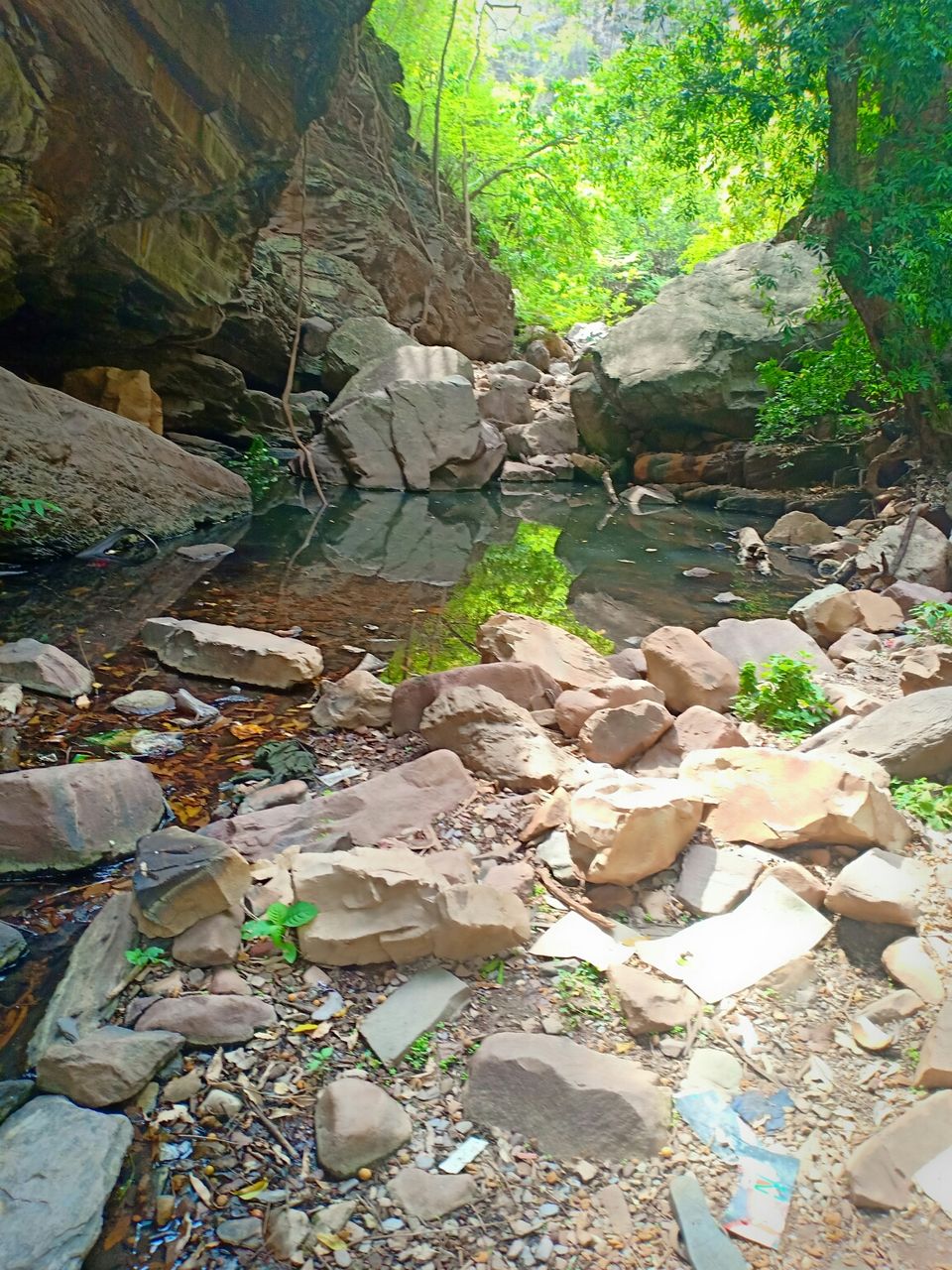 We will reach foot of steps after this path. We climbed around 300 steps to reach the temple. This is situated next to water fall which is currently dry because of summer. If it's rainy season then we have to walk inside the water fall to reach the temple.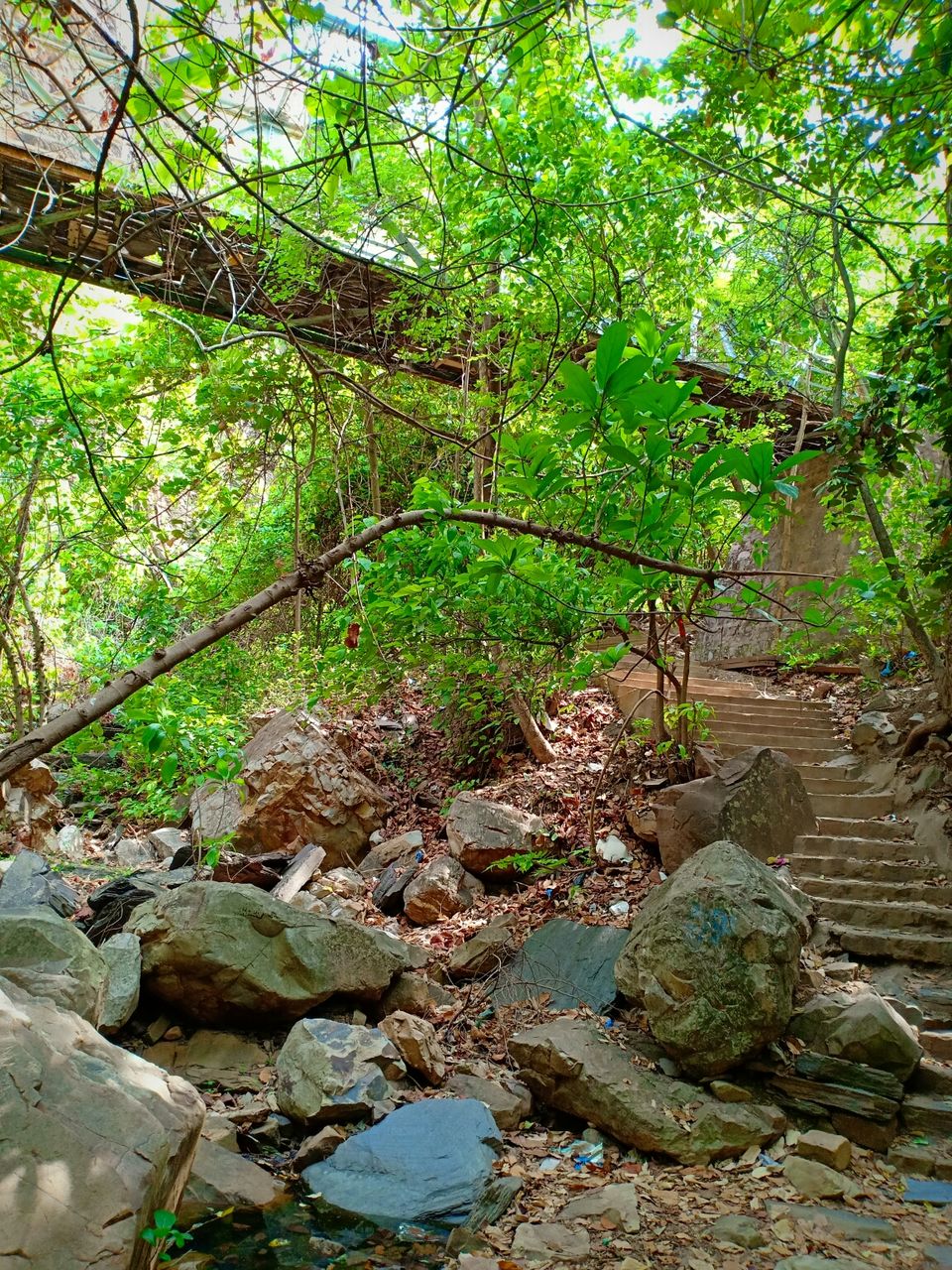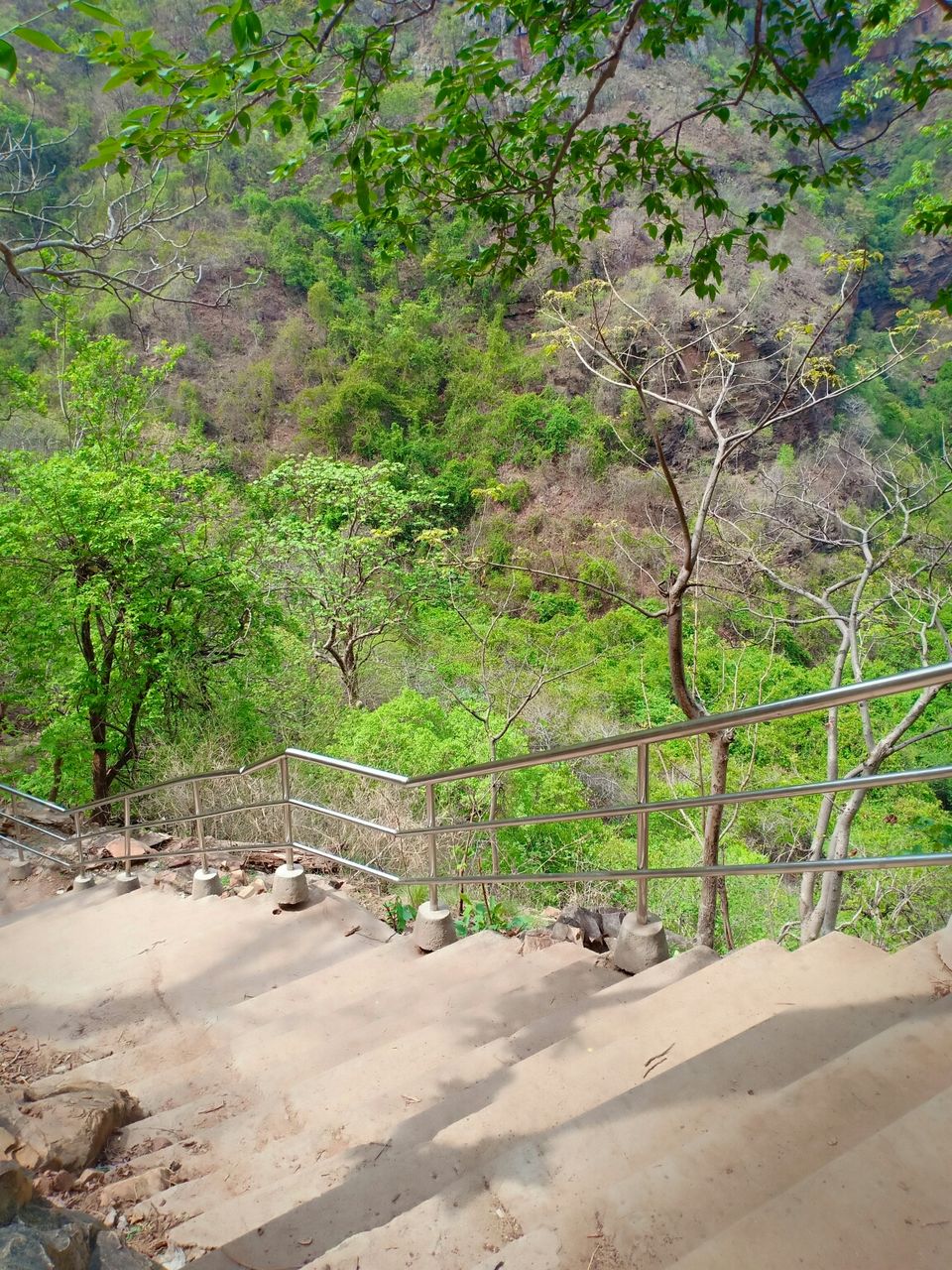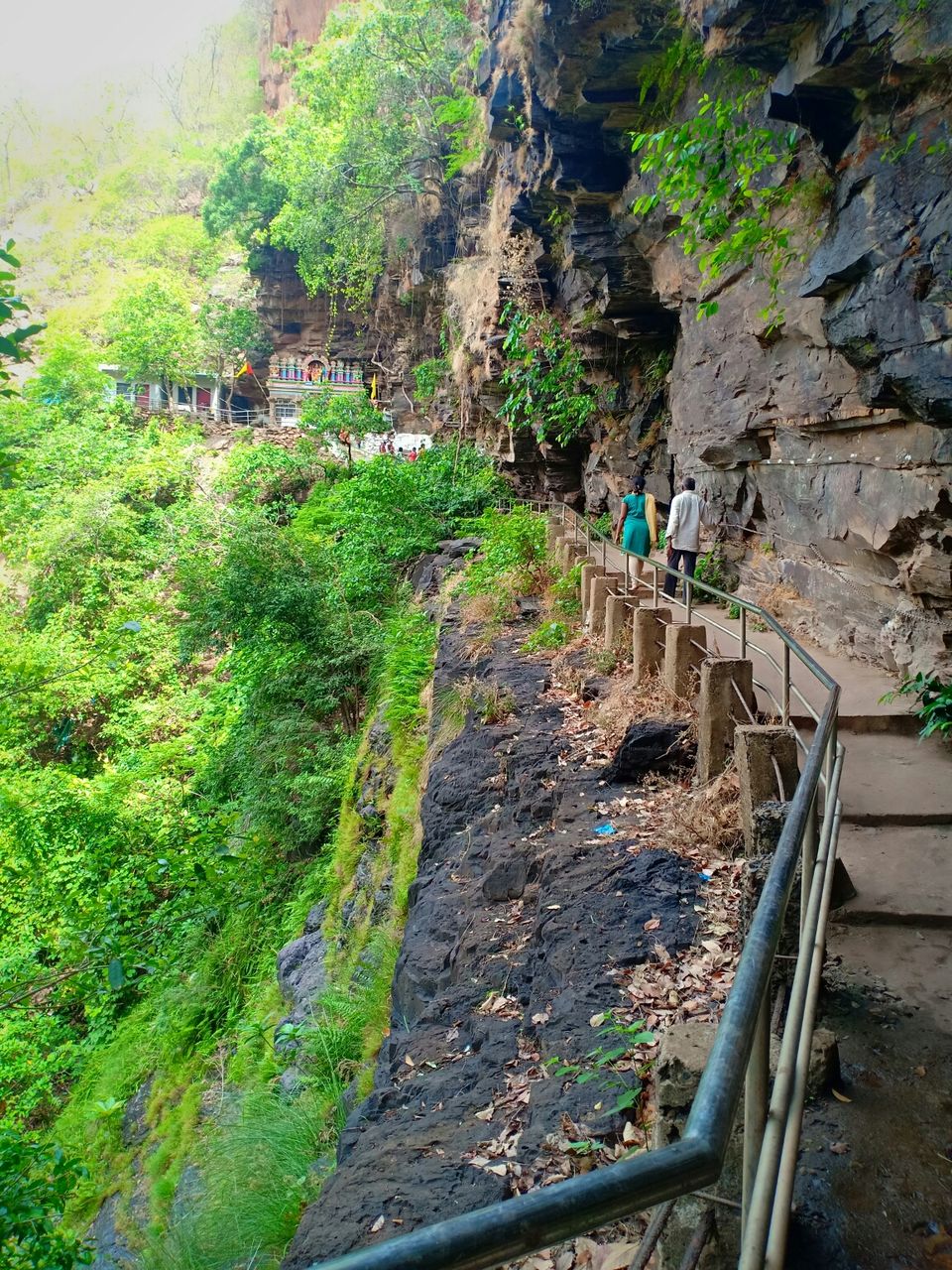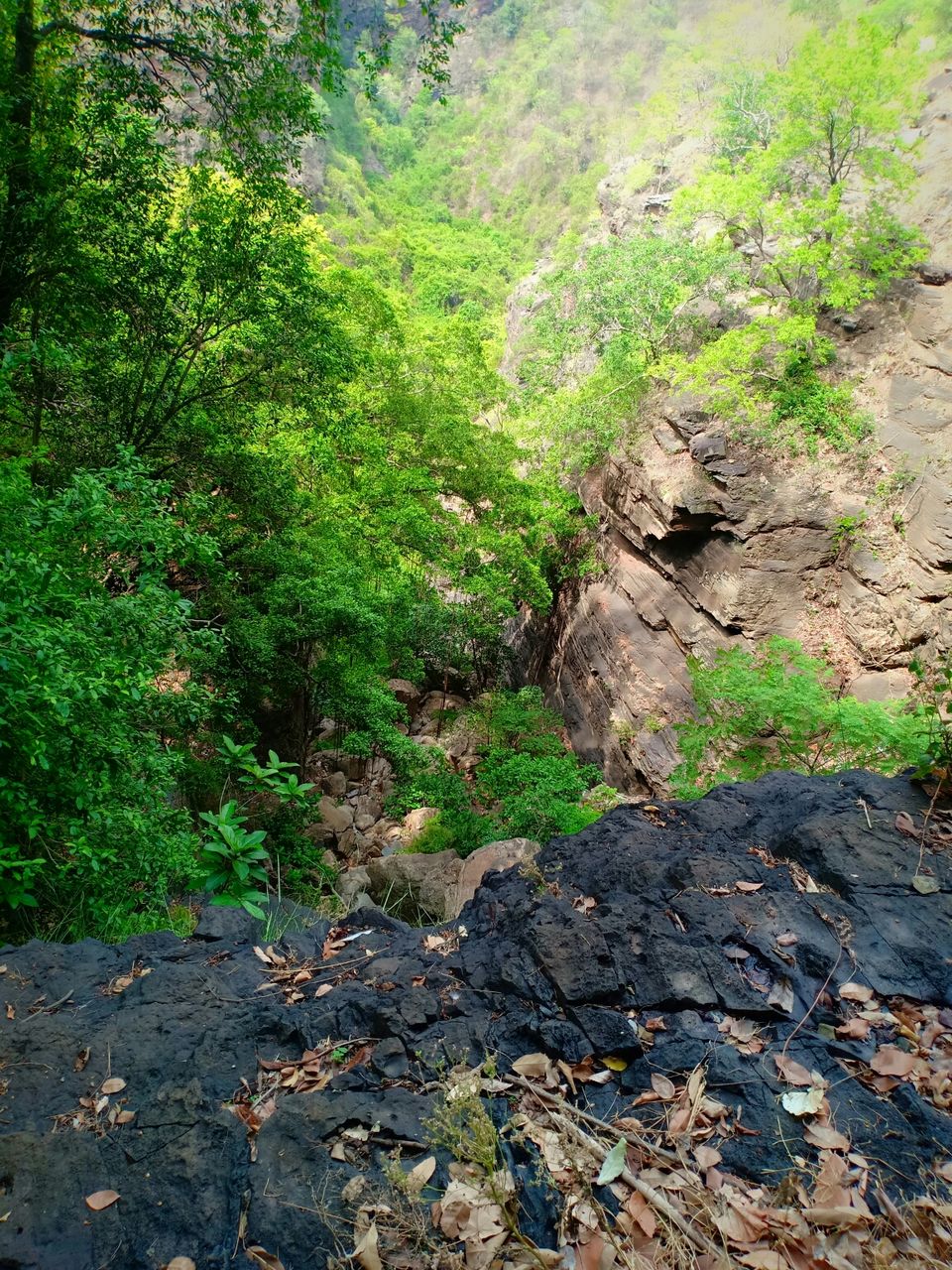 i was told that this is the place where narasimha swami washed his hands after killing Hiranya kashipudu. There is small pond which called raktha kundam and we can see red all over that pond.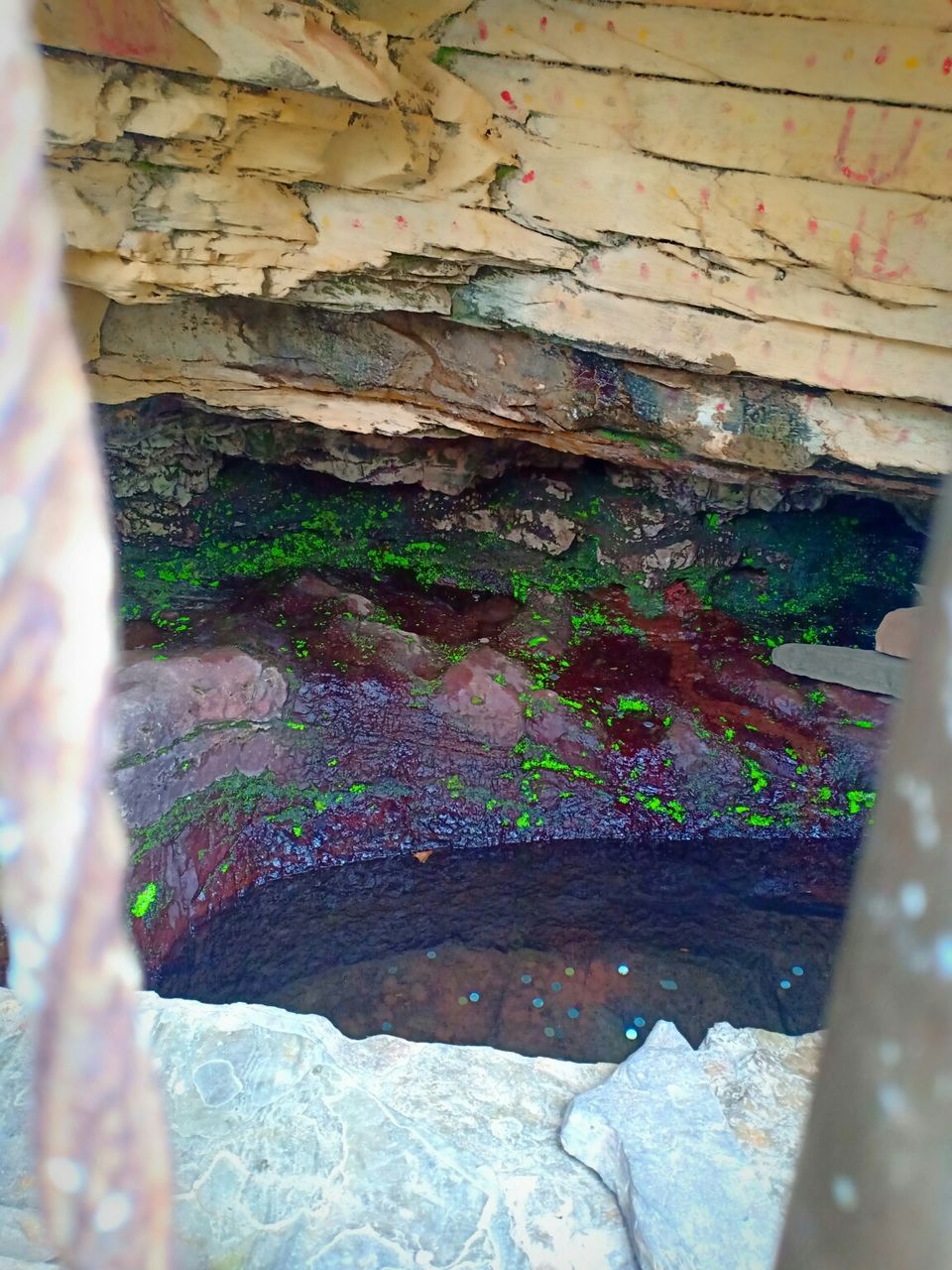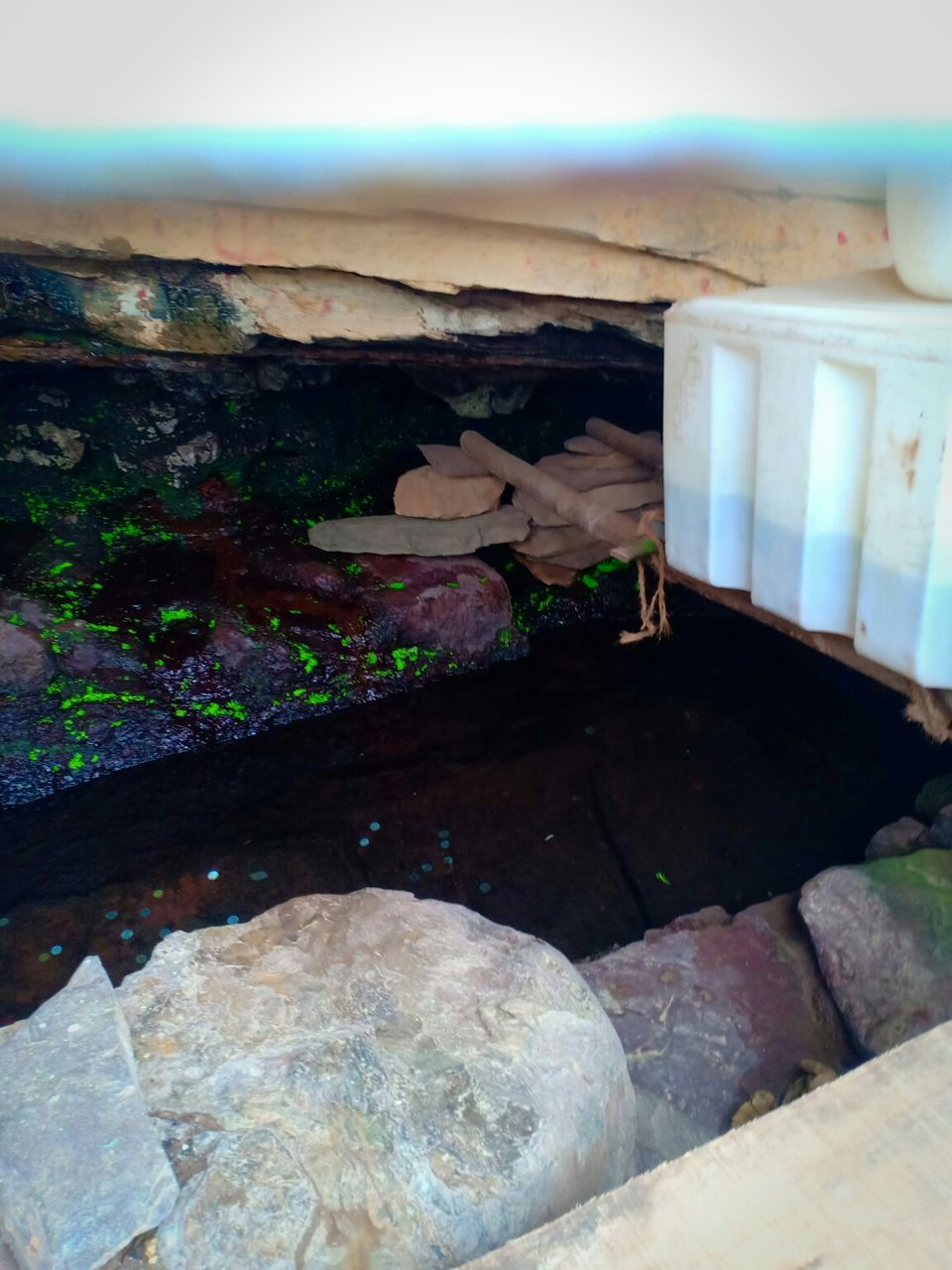 From here we can see a big hill top which is called ugra stambam where narasimha swami came from when prahlada prays for him. To reach that place we need to trek the straight hill which is very difficult.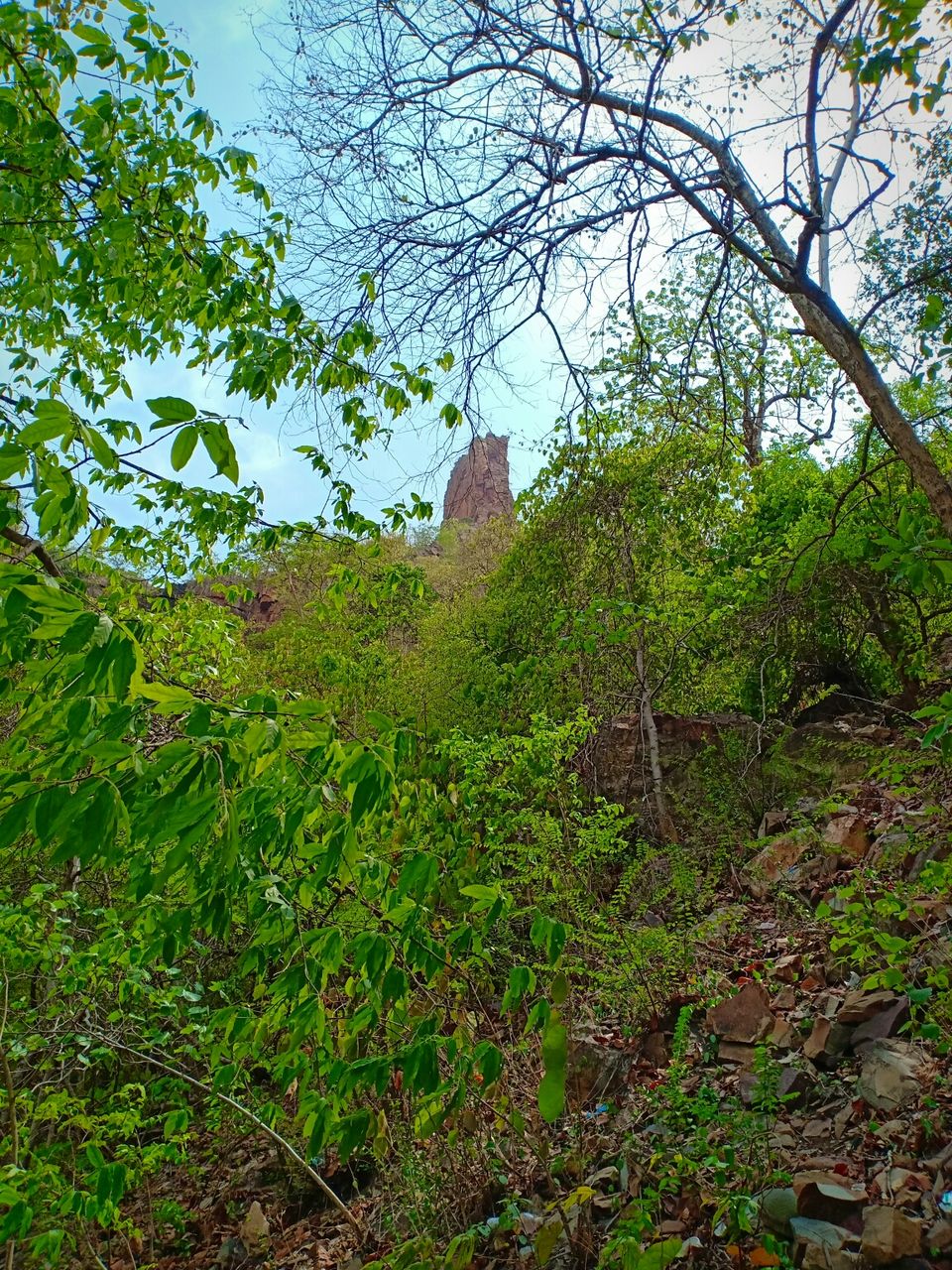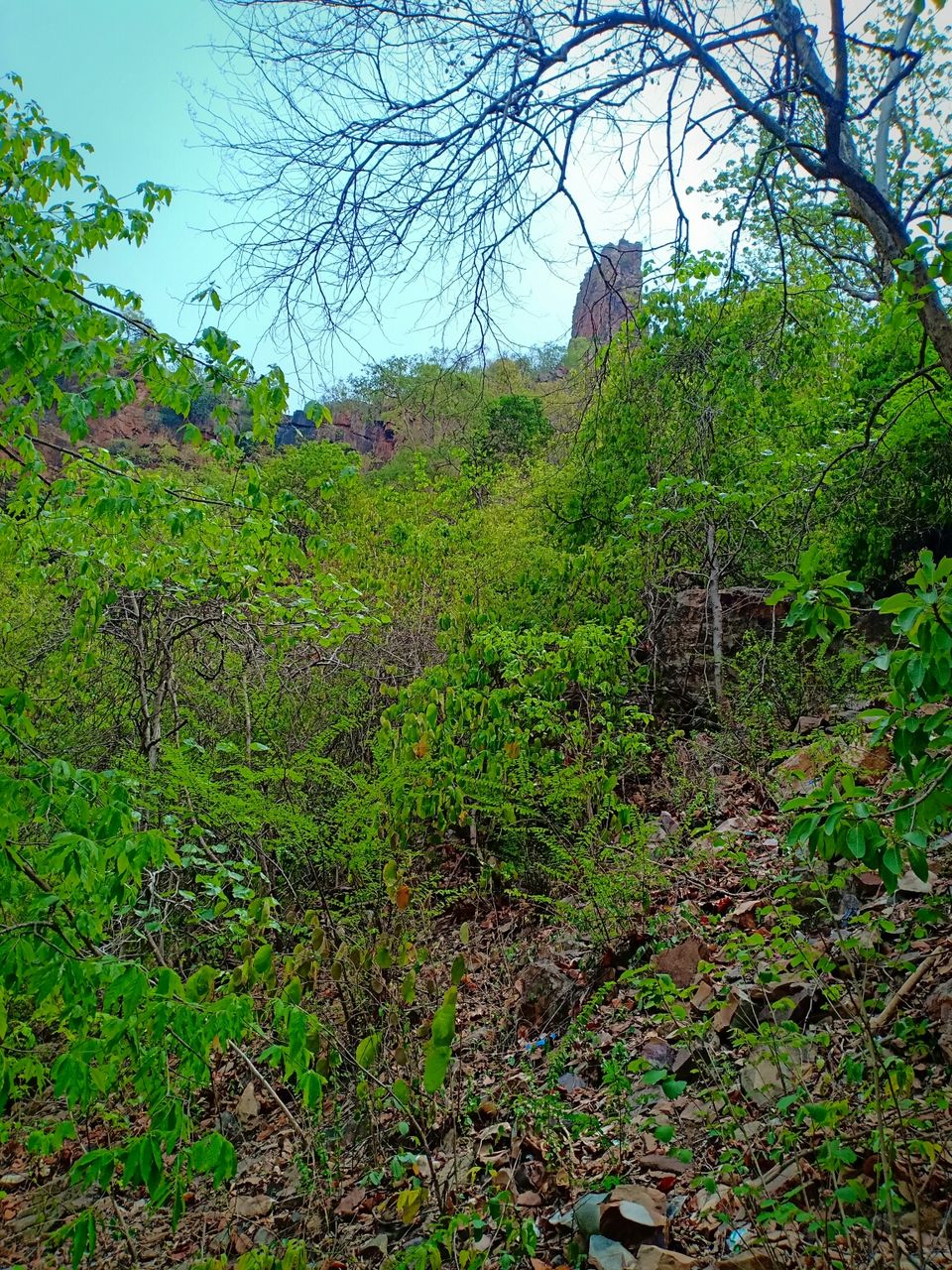 So we came back after visiting this temple. There was another temple Malola swami which we can reach by slight detour but we are not sure on route. We are already very exhausted by all walking in summer heat without any food in our bellies. We returned to our home by 4 pm completely exhausted but full of happy memories.
If any one plan to visit this place then it's best to do it in between September to March and also bring their own food.