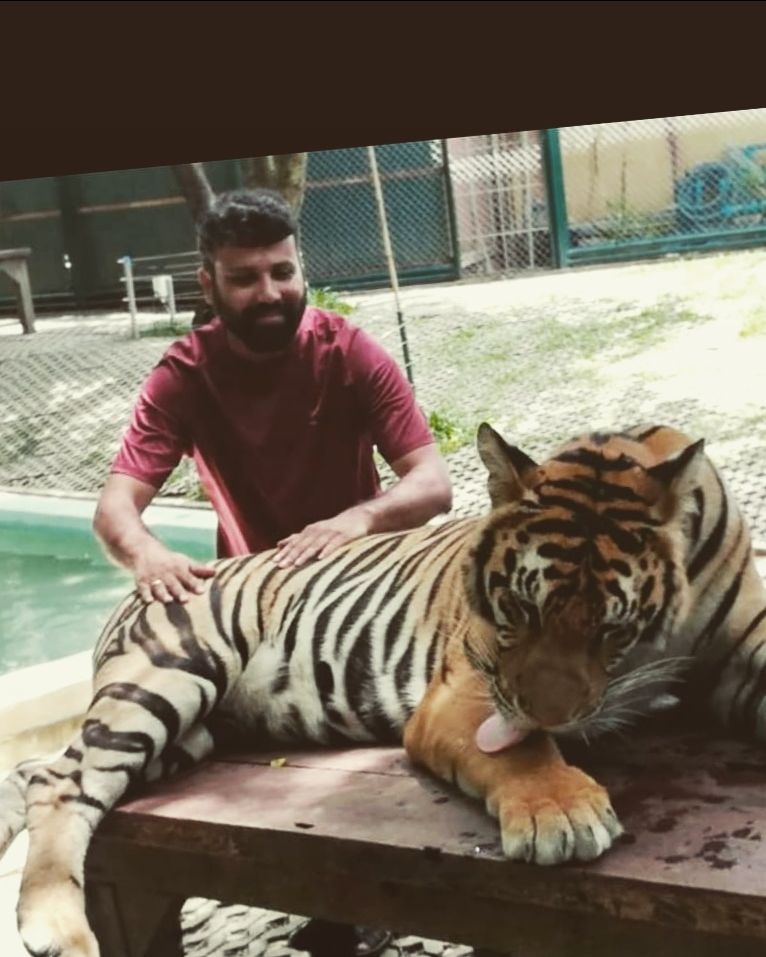 Photo-shoot with a Tiger!! Pampering a big cat, pat him; sleep on the fur skin of wild cat. That is really exciting, evoked in my mind when I first read souvenir about Tiger kingdom, while landing Phuket airport.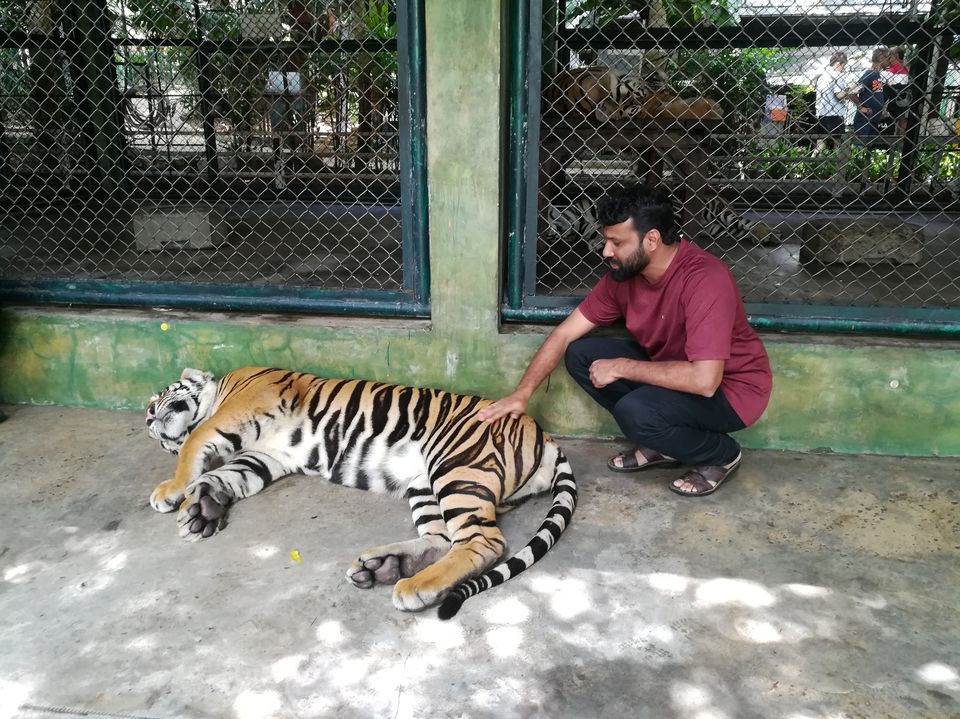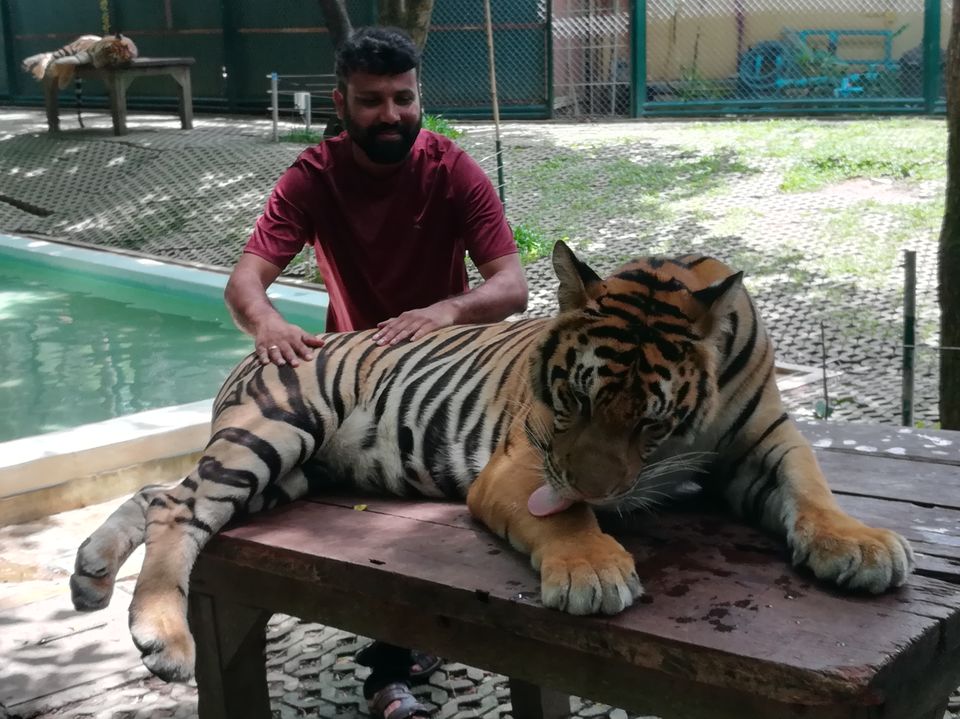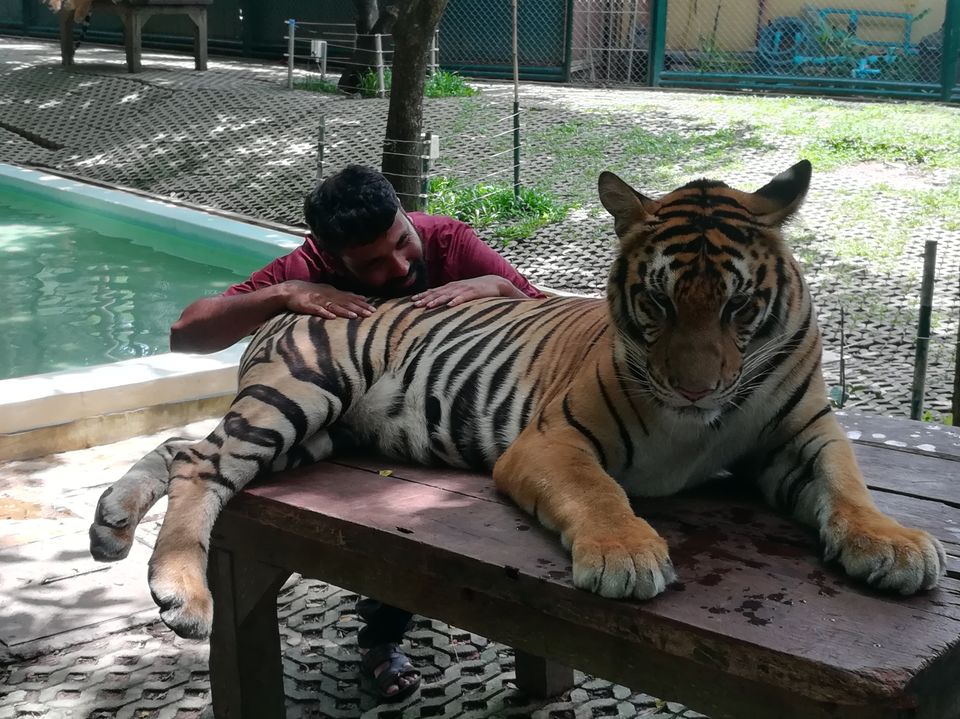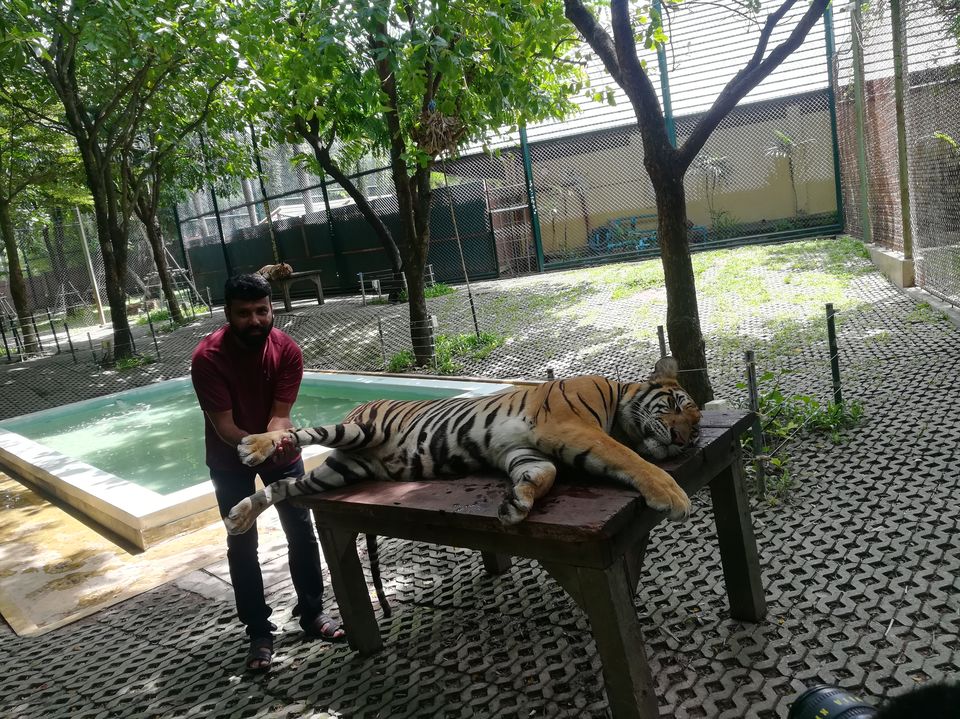 Curious checked in Google map and gone through reviews. Authors have mixed views on this. Someone bashed and other's boasted. Look at the derogatory remarks of animal lover's from around all the corners.
"The wild cat is drugged, otherwise how can a tiger sleep on man's lap, obviously it is a ferocious wild animal."
"It is not a kingdom it is a cage". – Another conservationist.
It is perplexing weather to visit the Tiger kingdom or not, believe this animal lover, or abide by my flair. Hope the Tiger will not choose me as lunch as well. "That never happened in Thailand". Clarified one of the tour operators in Patong.
Well we have seen in Geographical channel these wild cats are well handled by professional. Moreover there are princes of Middle East who own wild cat as pets.
Be an empiricist that was my final decision and picked a van from Patong beach and arrived the destination.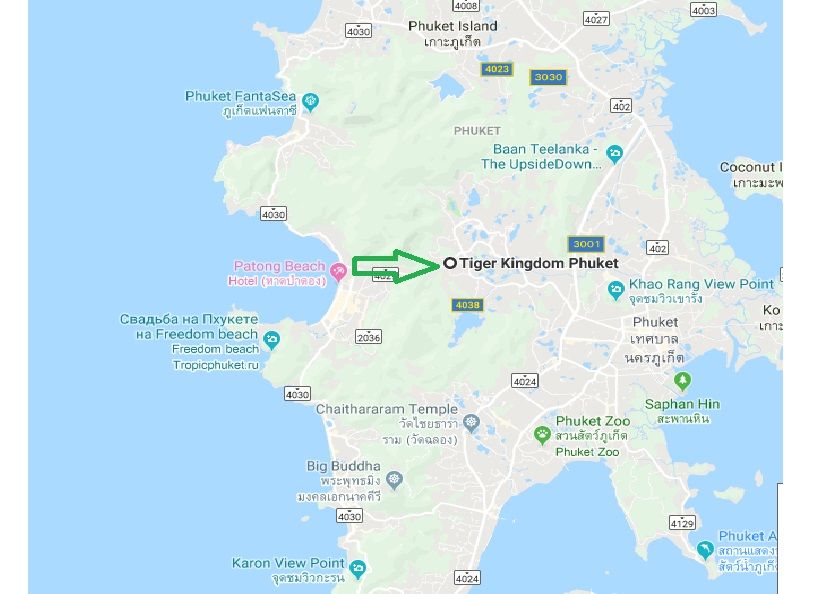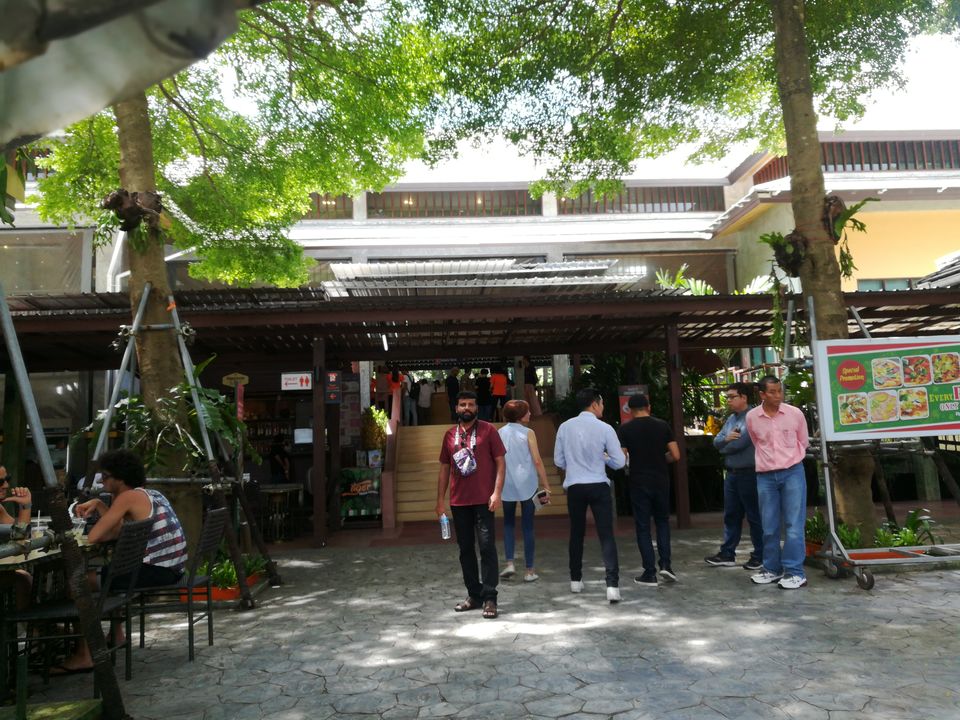 In the reception one lady welcomed and explained about the policy. Select a cub by shelling out 1300 Thai Baht or medium and big sized one with 800 Baht. Kids are authorized only to entertain with cub and I feel that would be interesting and safe for them, make room for pampering.
Selecting a cub may be entertaining, but come in to sight with low beat. So I selected a mid-sized tiger lived up to 48 months.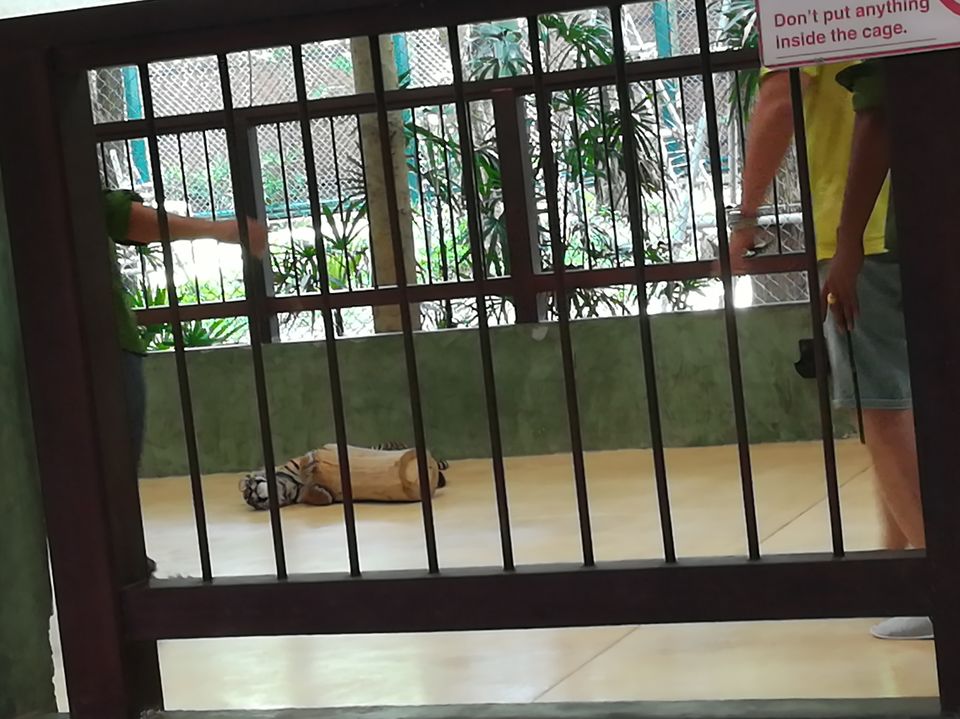 I have signed agreement with them stating I was responsible for the whole entertainment and completed the payment and proceed towards cage occupied with Bengal Tiger.
I was provided induction by the trainer before entering the cage. I was told that 50 percent of the body part can be contacted, comprises of back leg, belly & tail. Don't touch on the upper parts of the tiger. Don't scream and approach only from back. No camera flash.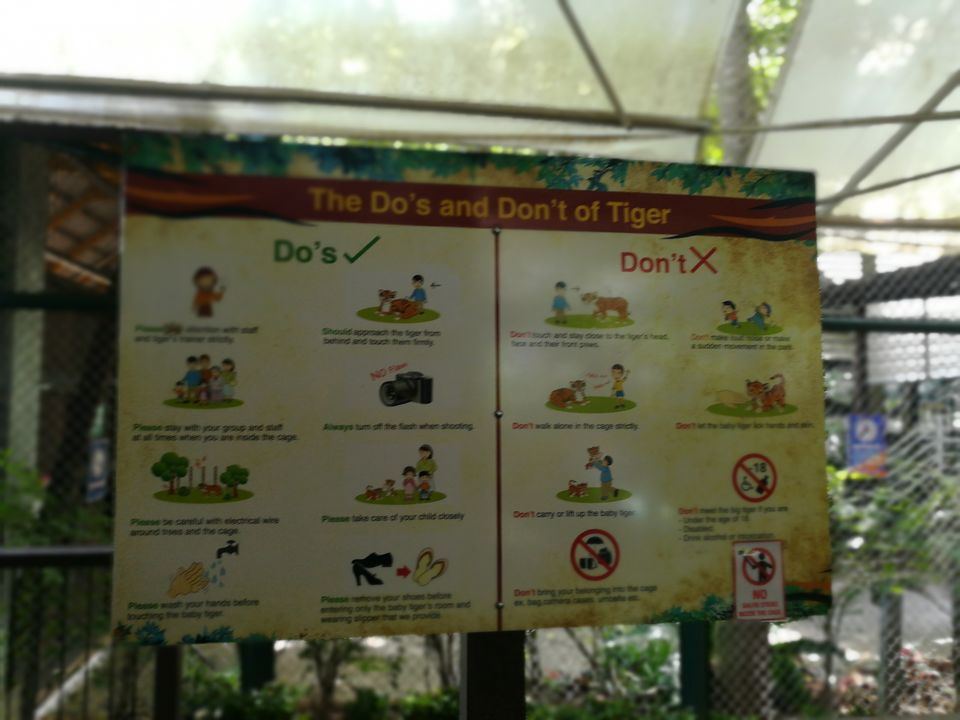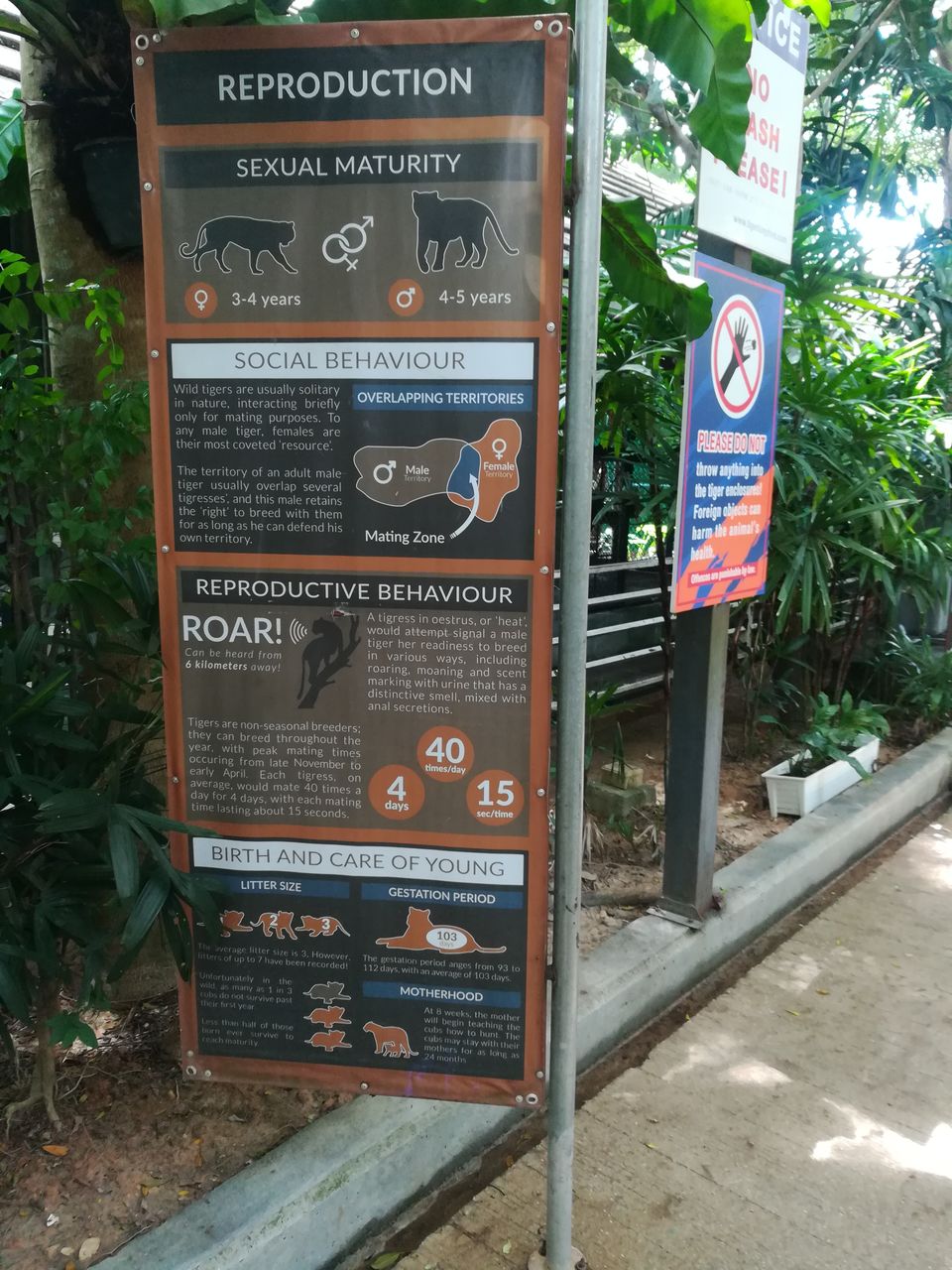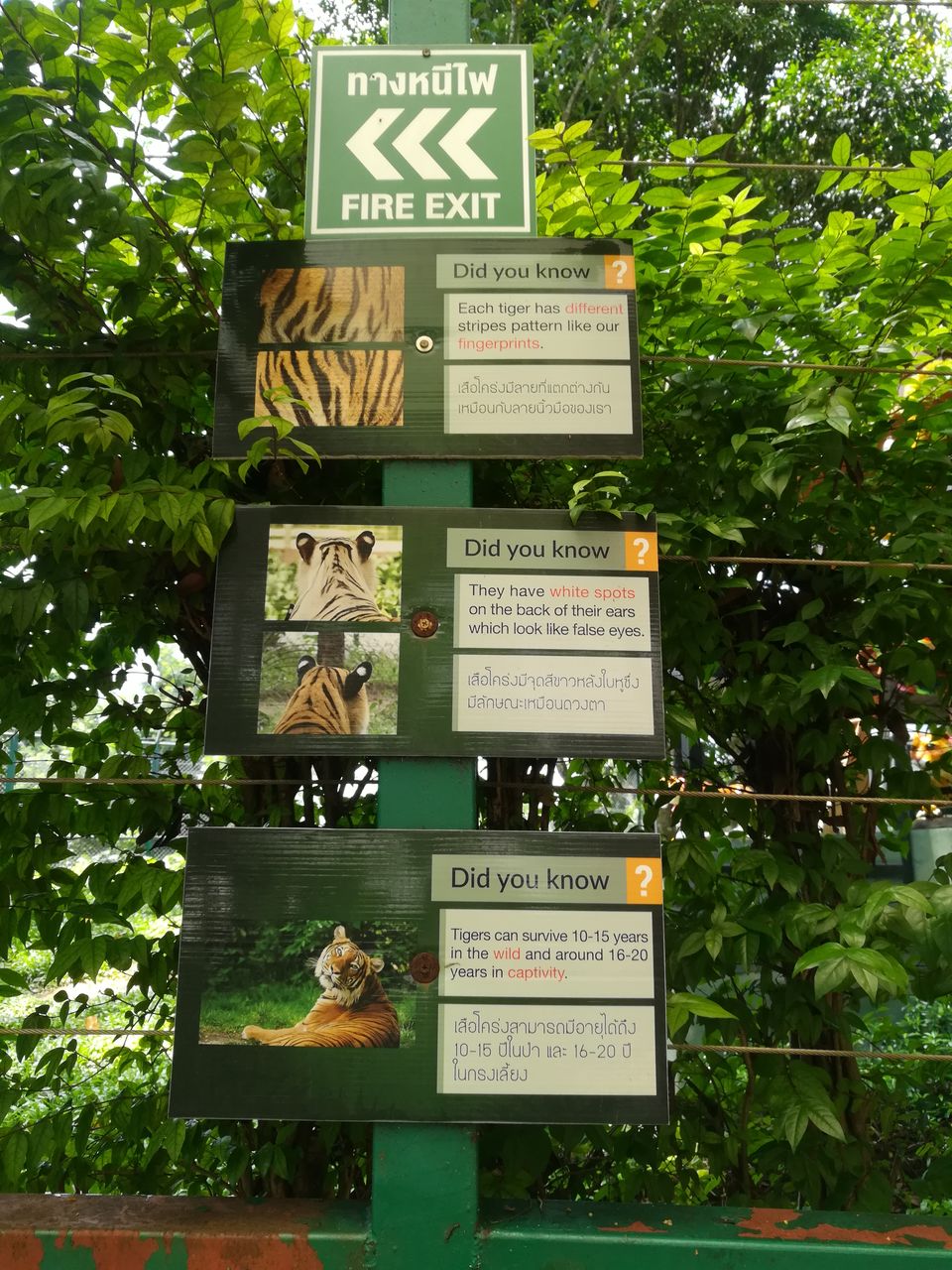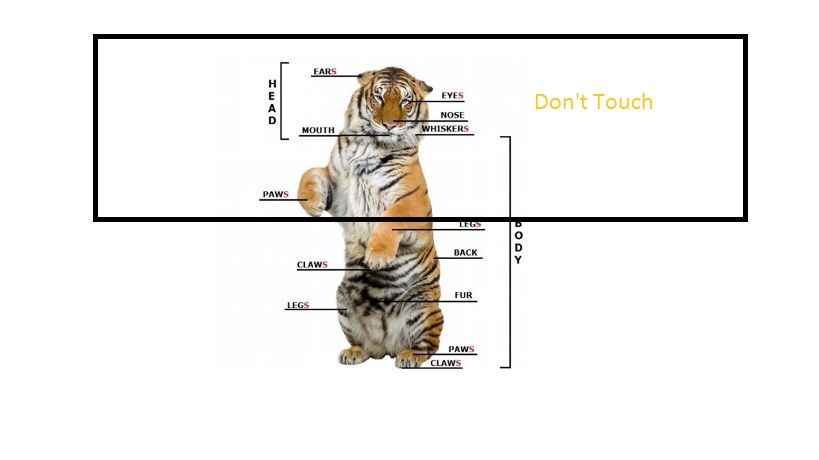 We are in the cage with three tigers and and three trainers occupied with bamboo cane. This tiger might habituated with the bamboo stick since birth and that reduced his ferrocuousness.He might have a tight breakfast and having his nap.
I have started from the smallest in the group. I captured his video in mobile from front and he started rolling and made creepy noise .Nothing happened, Sigh!
Having couple of pictures moved towards second one and had pictures with this. The third one look much bigger and they took photographs for me and completed my 10 minute venture.
Author's Note
Tiger Kingdom is situated at Phuket Island and we should transit through Bangkok airport. Cheap fare available from Chennai, Bangalore, Hyderabad, Kolkata, Delhi & Mumbai and select direct flight to avoid Visa hassle in other countries.

15 days VISA On ARRIVAL facility is available for 19 countries (Including India) and documents required are
• PP with 2 blank pages and 6 month validity.
• Return air ticket
• Hotel receipt details during stay( They will spell hochel)
• 2 Photographs (Check Thailand visa photo)
• Carry 10000 Thai baht as cash (1 Thai Baht is 2.35 INR during the trip) per person or 20000 Thai Baht for family.
Ideal place to stay is near Patong beach. It cost me 1500 INR/day including complimentary breakfast (American style). For vegetarian food lot of restaurants are available in Patong. Bikes are available for rent at Patong, though I did not try that.
Phuket is destination for other activities like Four Island tour, Golden Buddha, Chill out at Patong &Freedom beach, Jung Ceylon shopping center, Walk in Bangla Street etc.