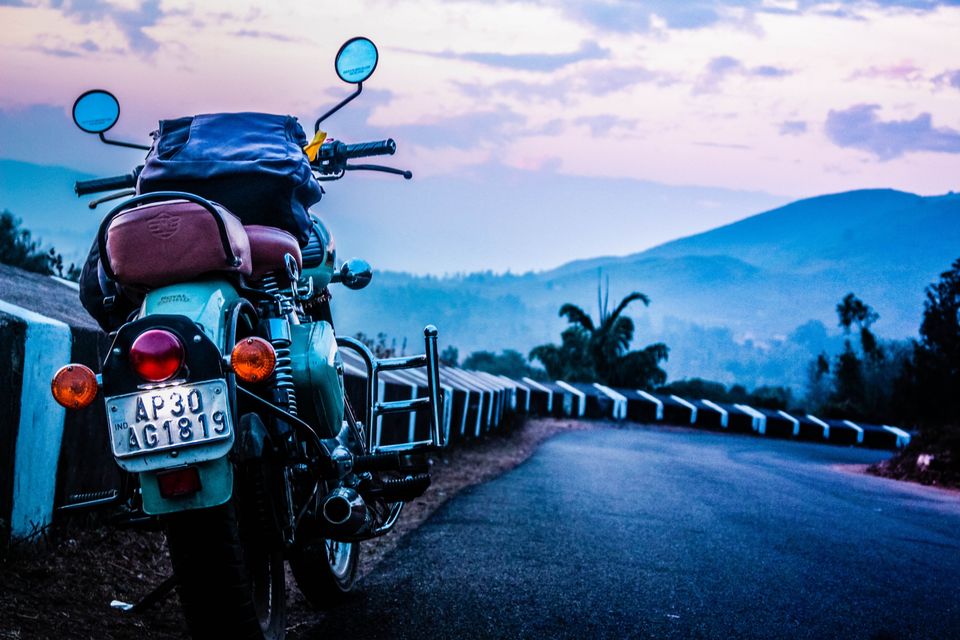 I see my best friend Trilok's caller ID on my phone. And this is what follows.
Trilok:Rey, where are you?
Me: At home dude, just sitting.
Trilok: Alright, do you know about "Chitrakoot waterfalls"
Me: Nope, name sounds great thought. What about them.
Trilok: they are known as NiagaraFalls of India and they are spectacularly huge.
Me: Awesome man, but why are telling me this.
Trilok:The thing is I was hoping we can ride this Saturday to the falls and come back home by Sunday night.
Me:Yeah? How far?
Trilok: 350 odd kilometers.
Me:Sounds like a plan, let's do it.
Trilok: Great, see you this Saturday at 10 alright? Get ready and meet me at home.
Me: Sure thing, dude. Done.
-----------------------------------------------------------------------------------------------
We started on 2 different bikes to the Niagara Falls of India. Hot Saturday morning, Trilok on his Apache 310 and me on my Royal Enfield Classic 350. Got on the bikes, zipped-up our jackets and off we went. Didn't exactly plan what we were gonna do, we just wanted to see the falls. It was a short ride of 330 kilometers, as we started at about 11, by the time we were crossing Orissa it was pouring rain at about 4 in the evening. We took a quick break put all our not so waterproof gadgets into a plastic cover and continued with the journey while rain droplets were hitting our faces like tiny rubber bullets. We have reached Jagdalpur and had a good dinner in a local restaurant at 10:30 p.m. Even though we did stop for various breaks, we were just tired.
So we have decided to get a hotel and stay the night even thought it was only 50 kilometers to the falls, we wanted to experience what it was like to ride early in the morning.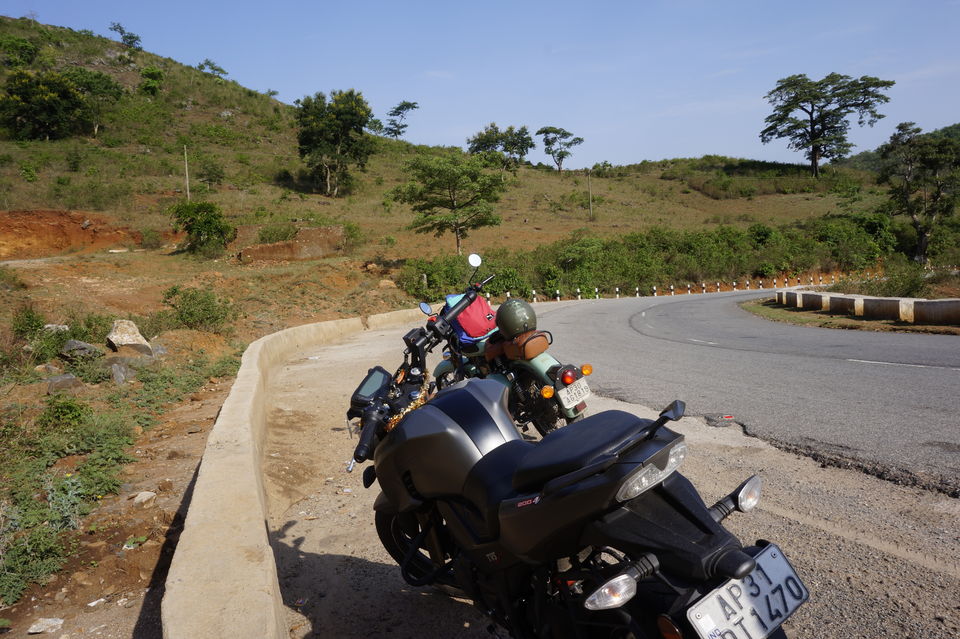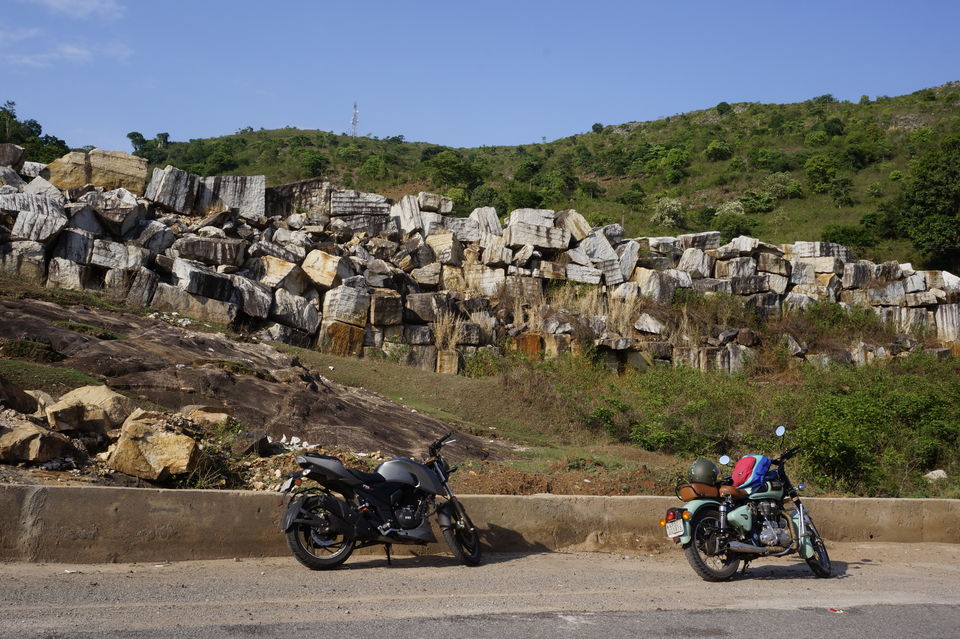 First time ever, I woke up to the first ring of the alarm from my phone. I was really curious to see these magnificent waterfalls.
Woke up at 4 in the morning, got ready and went down to the cafe in the hotel to have some coffee. Both me and Trilok were really exited. After the coffee, we get to our bikes put the helmets and jackets. And as we look out of the hotel parking it's drizzling, our interest peaked even more. Started the engines and just stepped out of the hotel, and we did not stop till we reached the falls. The road was such buttery smooth, villages here and there but the road itself is a great reason to visit the falls.
As soon as me see the falls, we stop our bikes get down and move towards them. Lo and behold, I have never seen such spectacular waterfalls, or anything this amazing ever. It was sheer beauty. The people, the boat men and everyone there were extra friendly and it actually felt like a second home.
The pictures you see here, do not do justice to how we felt just being there.
After spending a few more hours below the waterfalls, we had breakfast at a near by tourist hotel. And headed straight back to Jagdalpur, as we had to reach back vizag by the night at any cost.(Trilok had to attend office on Monday) .
This trip had changed a lot in me, it made me more humble and also being so near to nature was a great experience.