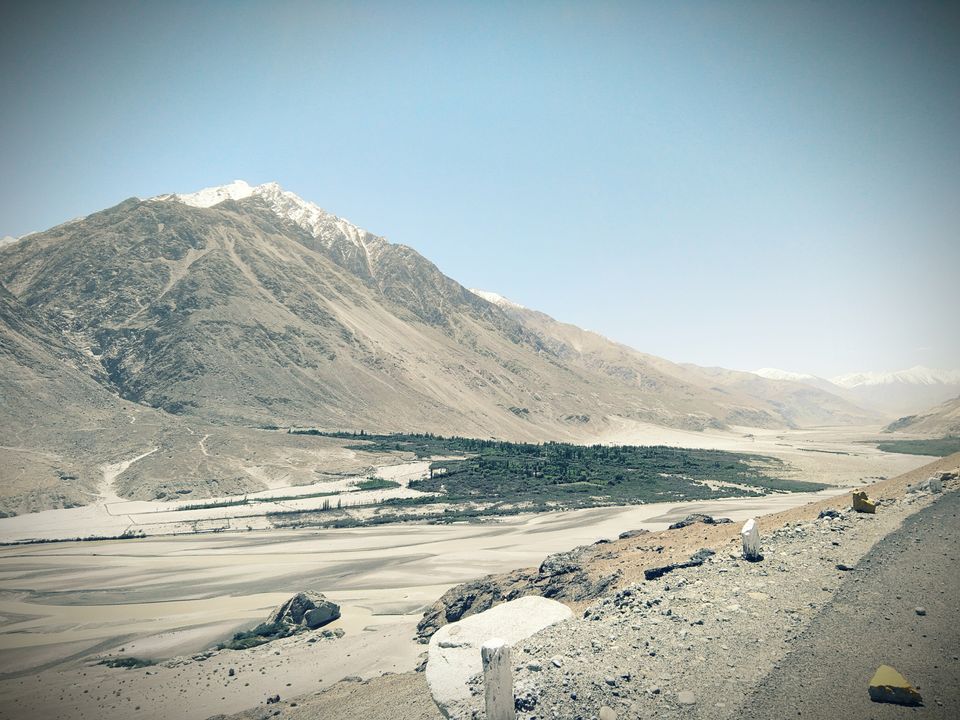 Day 1: Stay at Leh
So, it was a short family trip which started from Delhi. We had a flight from Indira Gandhi Airport to the Leh Airport. It was my first experience in an airplane and I was obviously awestruck by the view. We landed at Leh and had already booked the Hotel(Royal Holiday) through a travel agent. The hotel staff was good and helpful and they had delicious food and all kinds of meal. Since it was our first day we just visited local market and cafes.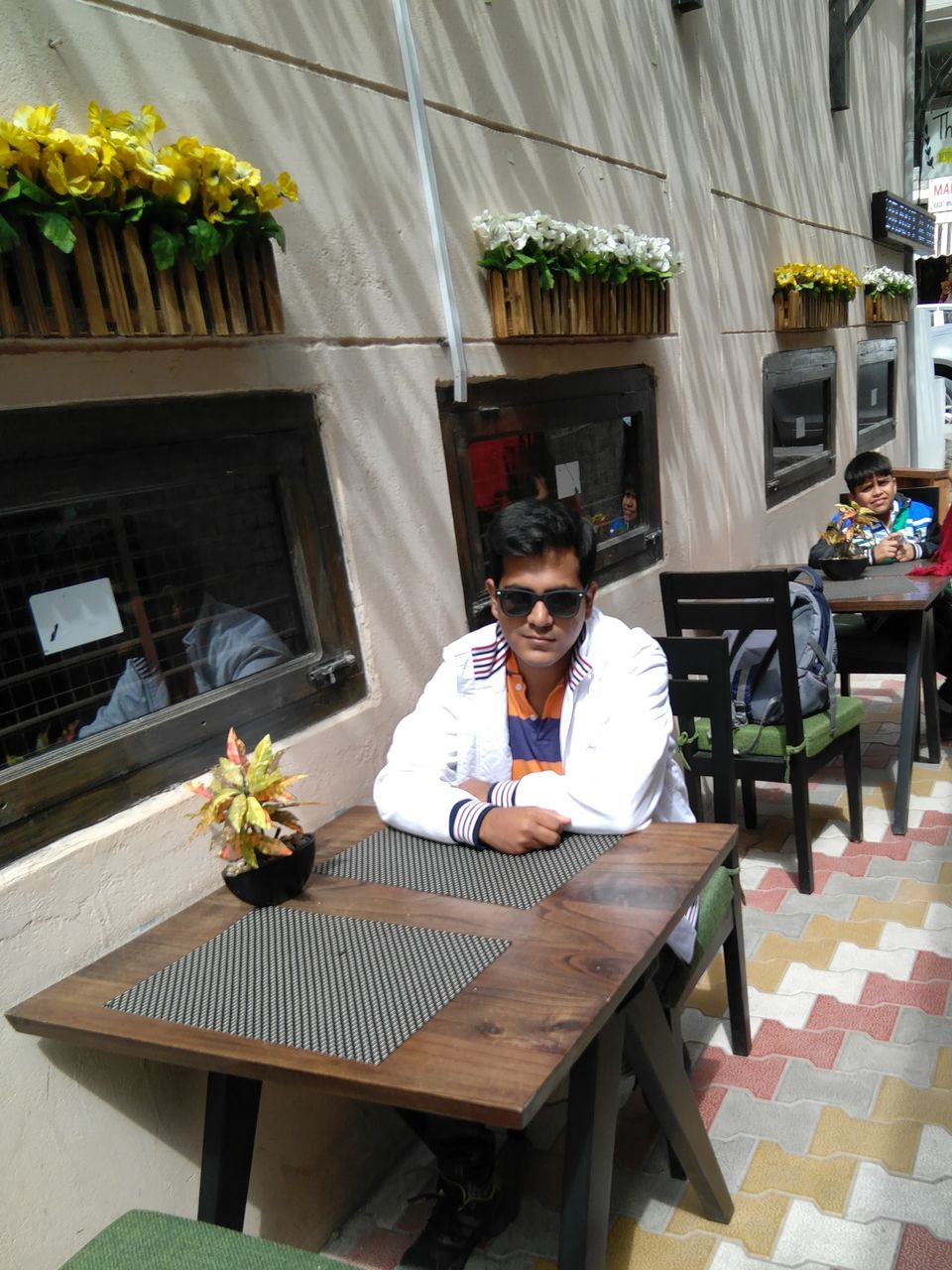 Day 2: Road Trip, River Rafting, Magnetic Hill
I guess day 2 was the most amazing and fun day of the entire trip. We hired a Royal Enfield Classic 350 and sped through the valleys and mountains. The view was mesmerizing. Believe me, when you are riding the hills, it is one of the most amazing feelings you'll get in your entire life. We stopped at a river rafting camp and decided to do the 14km adventure. Our guide was an English person named Dave and he made our experience a bit more adventurous than any of the other guides. How??? He let us dive into the river. Got chills?? Hell yeah!!. Breathtaking experience.
We then went on to the Magnetic Hill, Shanti Stupa and Hall of fame, but I gotta tell you, the journey was way more beautiful than the destination.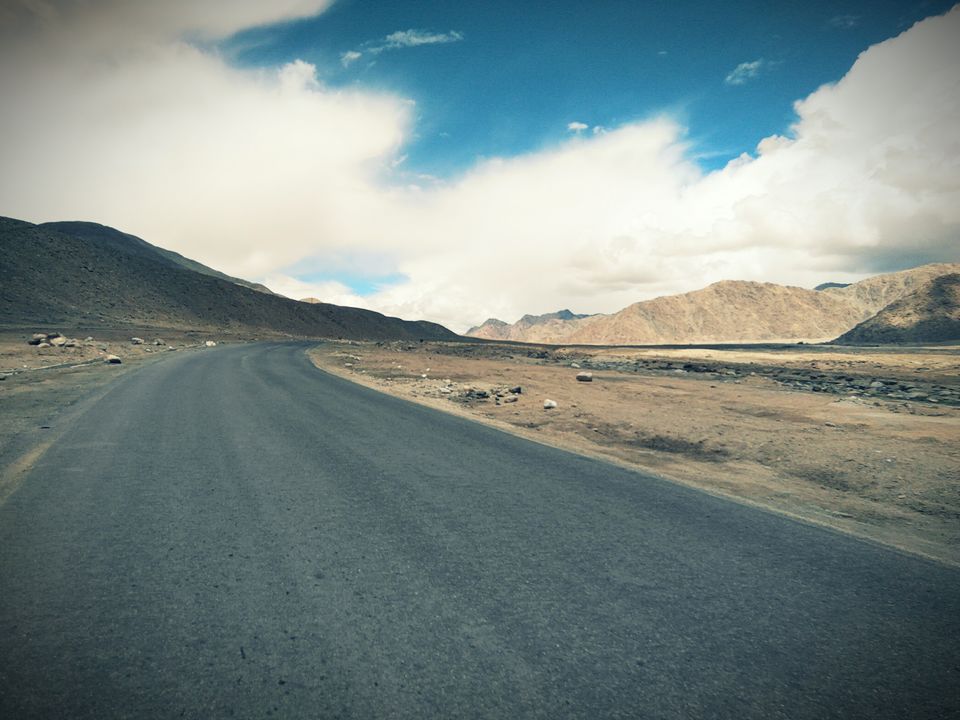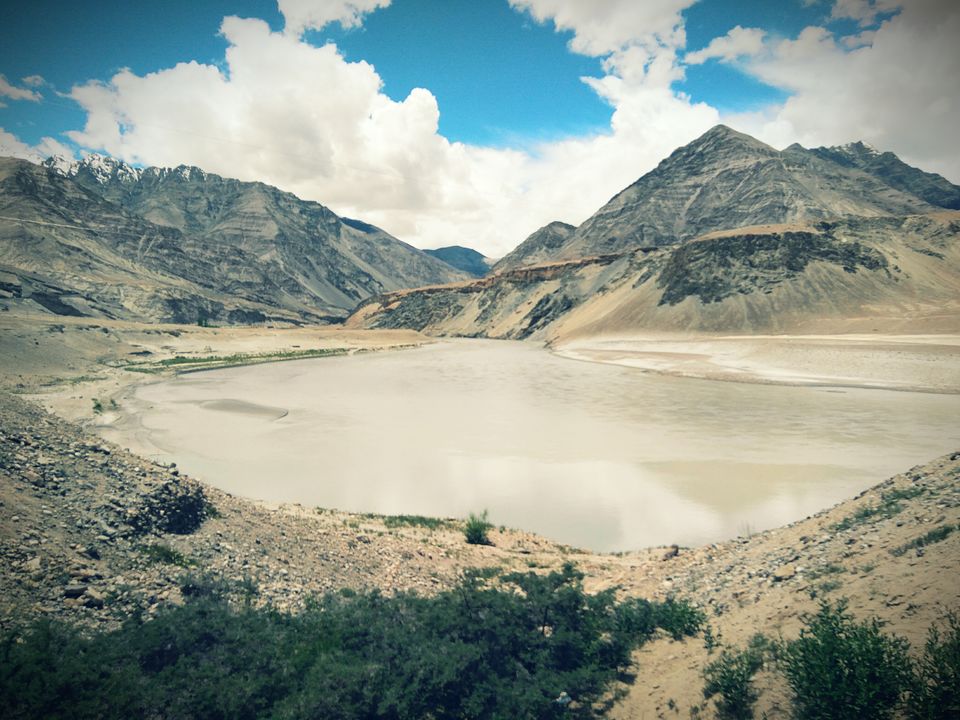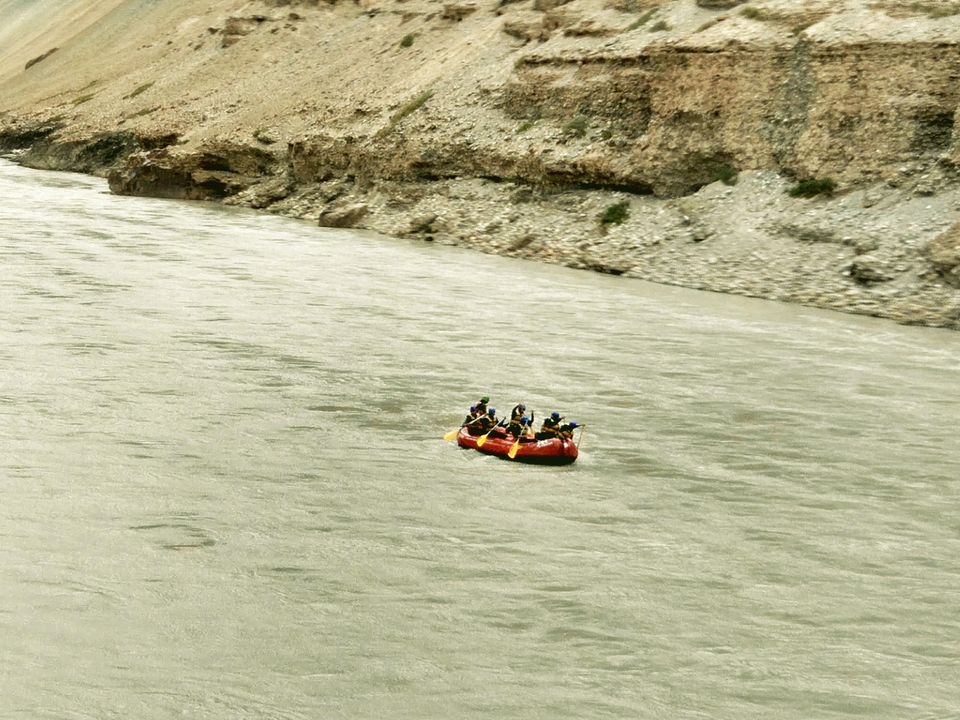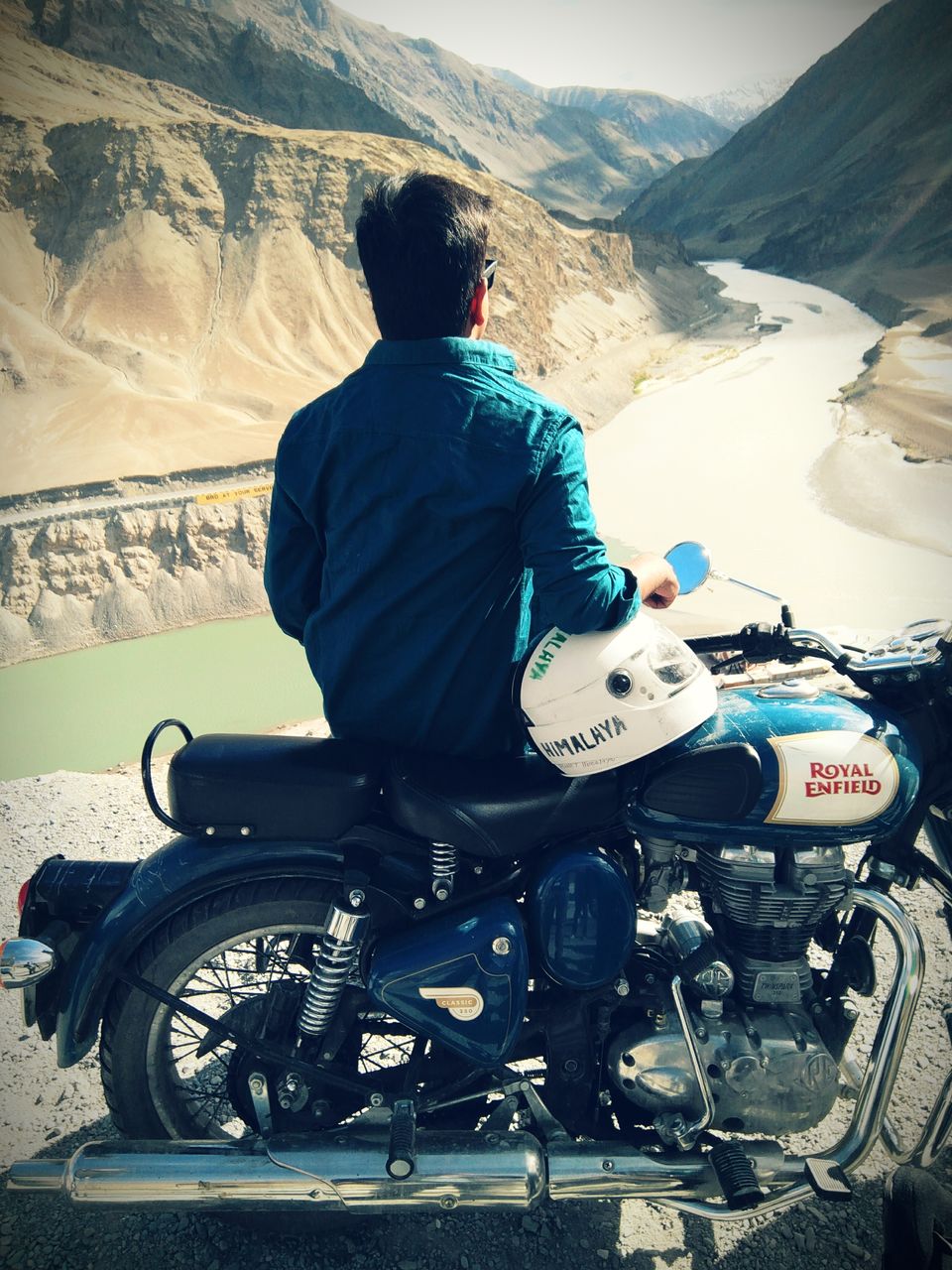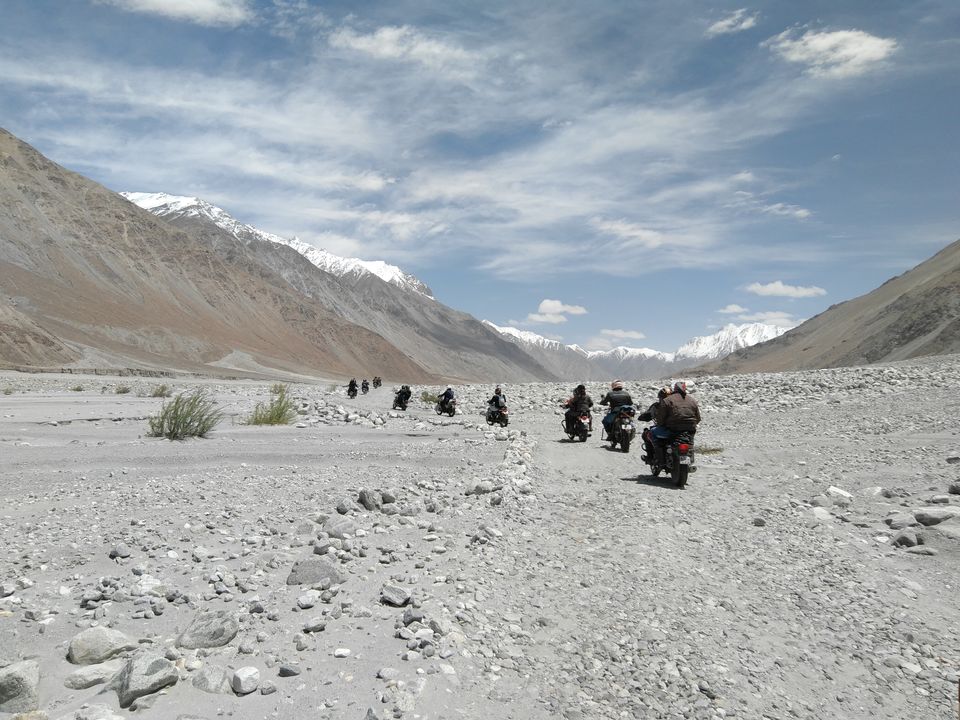 Day 3: Leh to Khardongla to Nubrah
Well, we headed to khardongla pass the next day, the world's highest motorable road(18,380 ft.). As we gained height, the temperature started decreasing and gradually we were surrounded by the snow capped mountains. It took us around four hours to reach the top as there was a huge amount of crowd gathered to experience this beauty of nature and hence TRAFFIC!!(:p). It does not end here. We, for the first time in our lives, had the chance of seeing the snowfall. Yes, the snowfall that we see in movies; soft, foam-like, whiter than white. The snow melts as soon as it touches your hands.
We reached the Nubrah Valley the same day, Thank God!(Given the traffic conditions). Camping at a place surrounded by mountains is no less than heaven-like experience.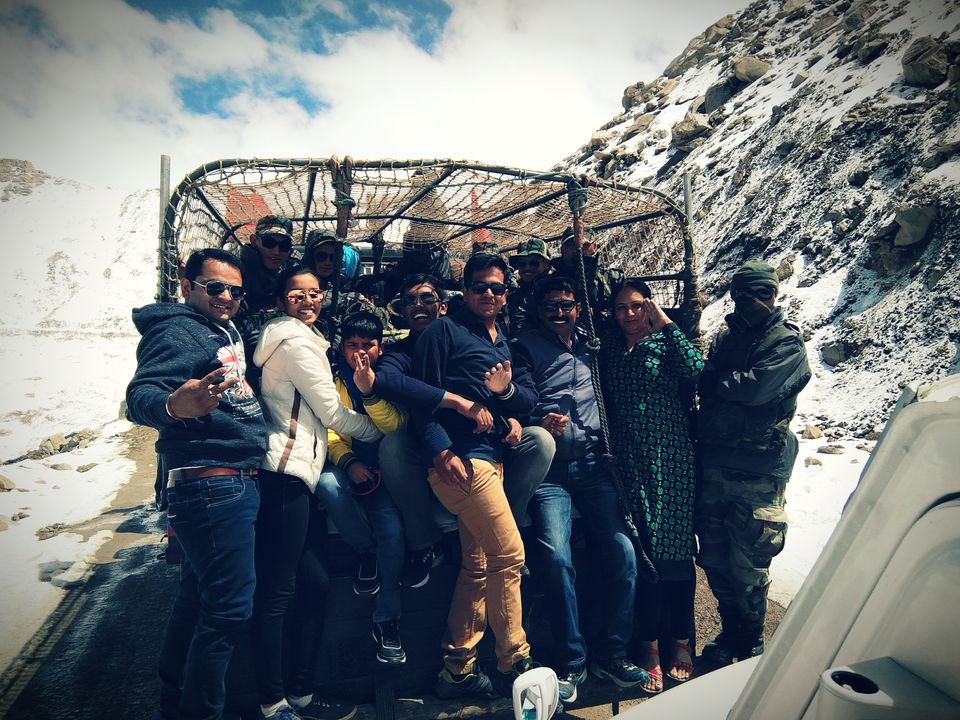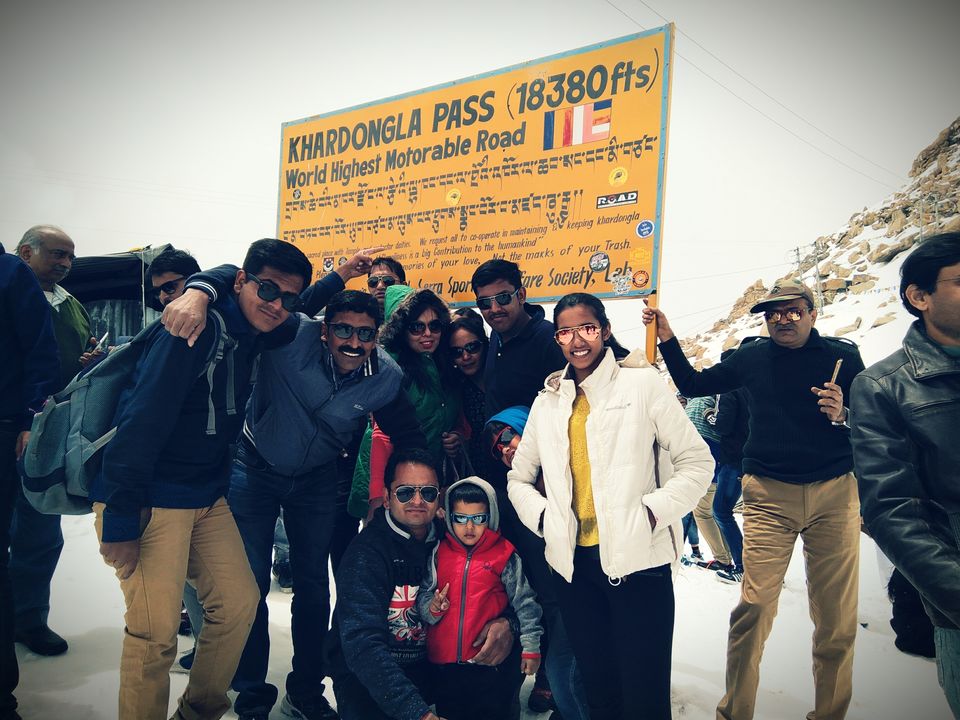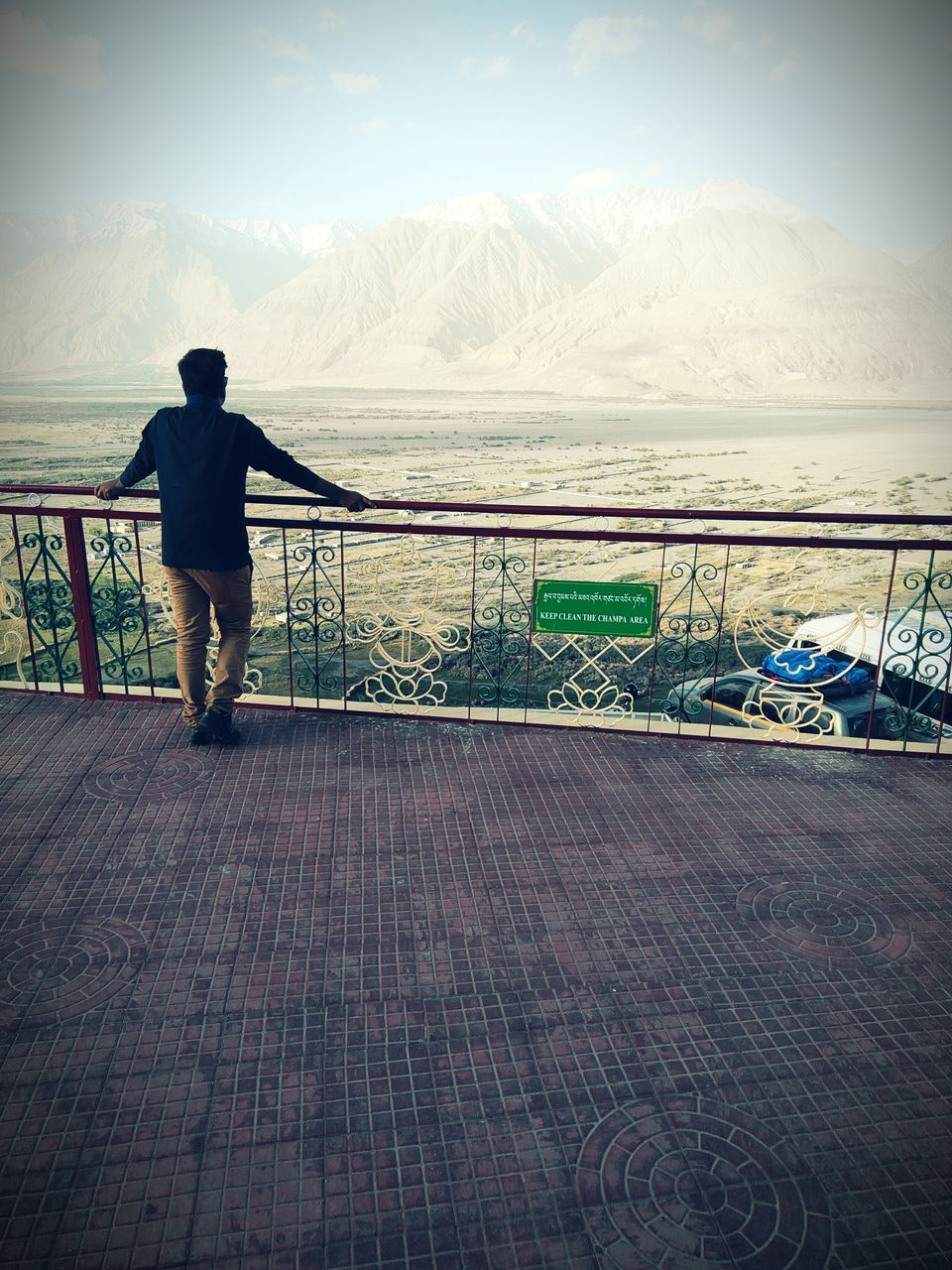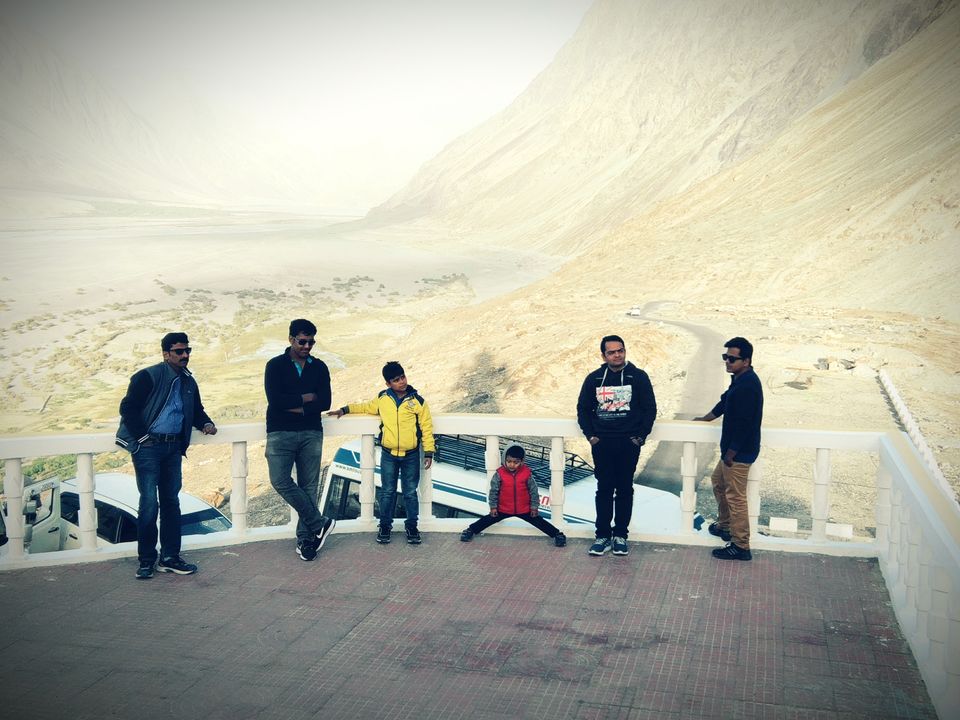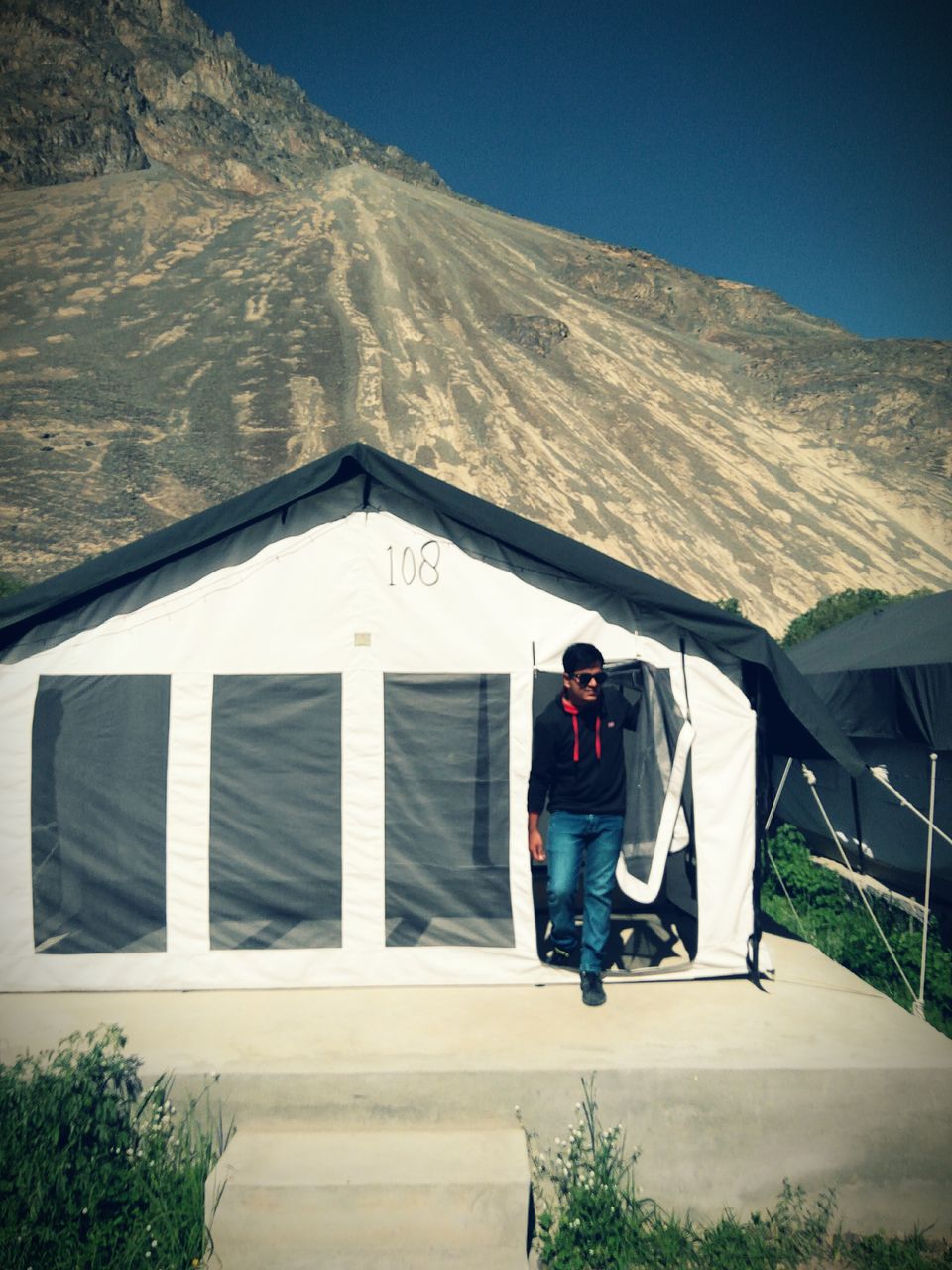 Day 4: Nubrah to Pangong
It took us 6 hours to reach Pangong Lake. Our Excitement level was monotonically increasing. Nature never ceases to surprise you. Every next thing you see seems to be more beautiful than the previous one. A huge lake and water as clear as crystal; you cannot resist yourself going into it, although the water was damn cold(it makes you shiver!! :p). And yes it is the place where "Rancho" was finally found by his friends(3 idiots).
We camped beside the lake for the night. We dined, sang and danced.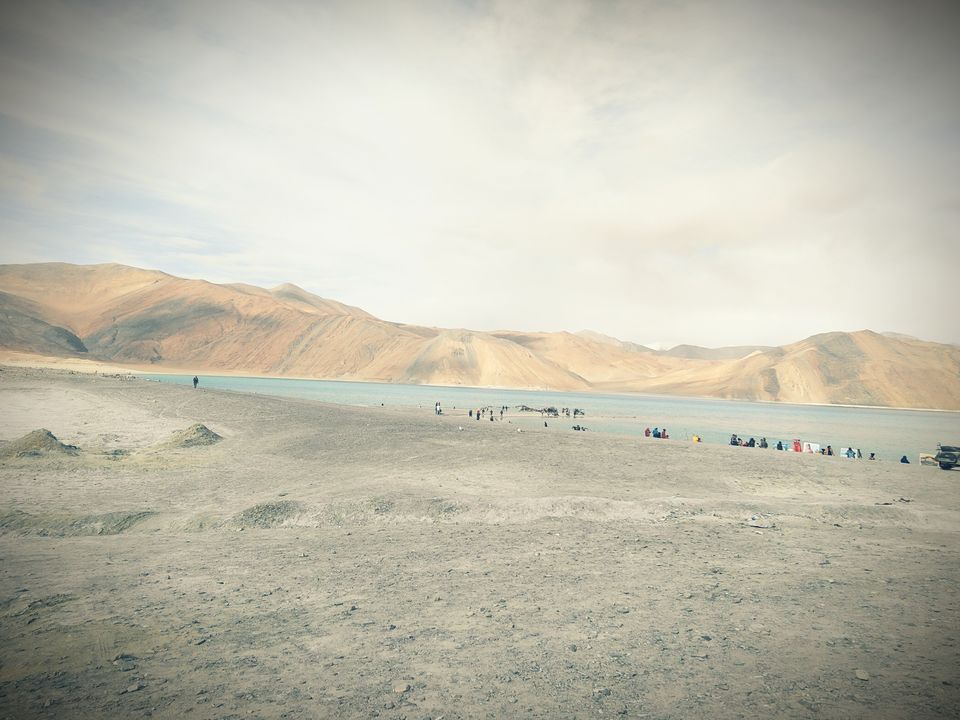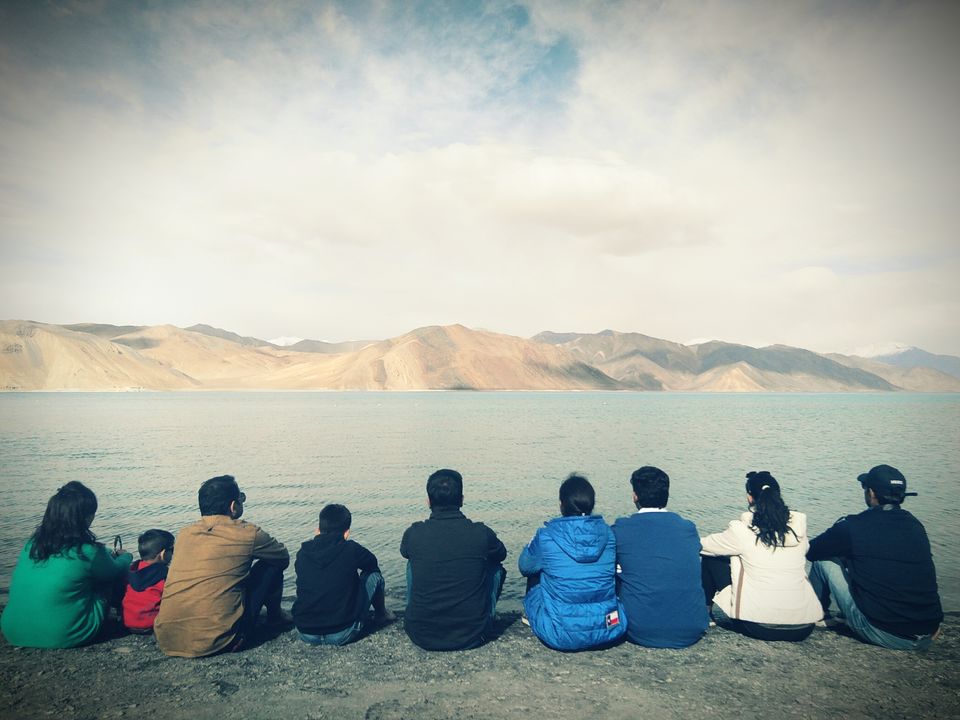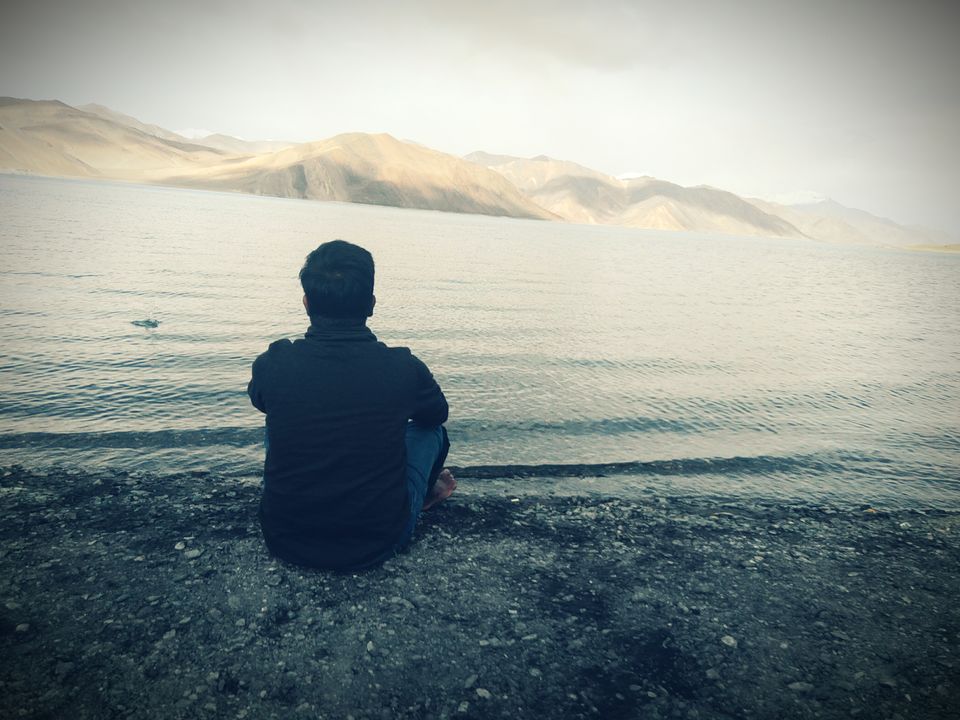 Day 5: Pangong to Leh
We returned to Leh by the evening, back to our hotel. Watched Champion's trophy final(India vs Pakistan!), the only thing that was disappointing for the entire trip. But the tour was worth everything. Next day we headed to Delhi.