When I was browsing Facebook, I saw few pics of Coorg which were shared by a friend. As a nature lover, I admired the place. So I planned immediately for the trip. But thanks to my job, it took four months to move plan into action.
Plan is pretty simple. Hyderabad - Mysore - Coorg - Mysore - Hyderabad.
We were group of four, we started 11th November night to Mysore. Travel time is a bit long but it's the best option to travel in bus. Reached Mysore on 12th November. But we planned to spend the day in Mysore.
When we think of Mysore first thing comes into mind is "Mysore Palace".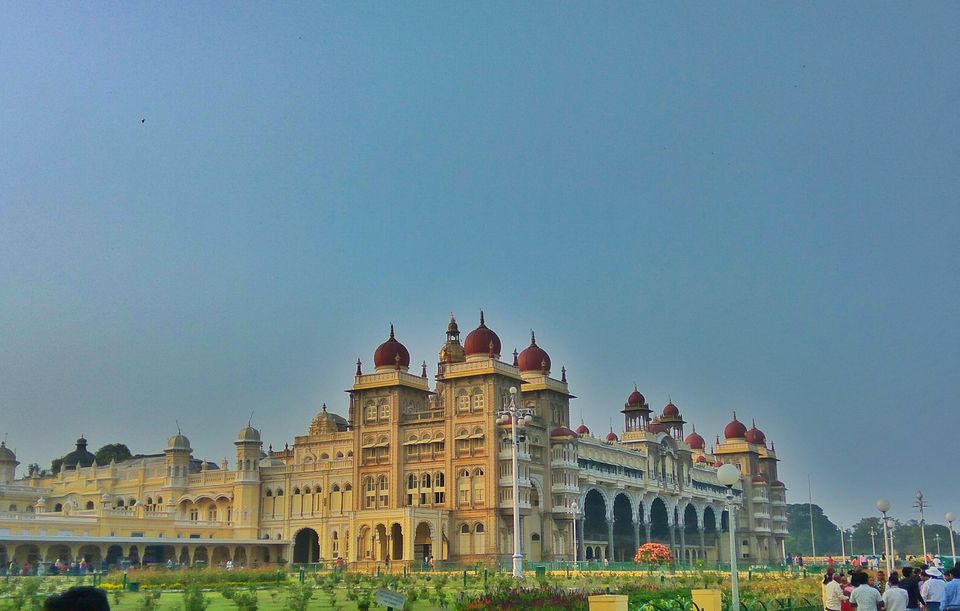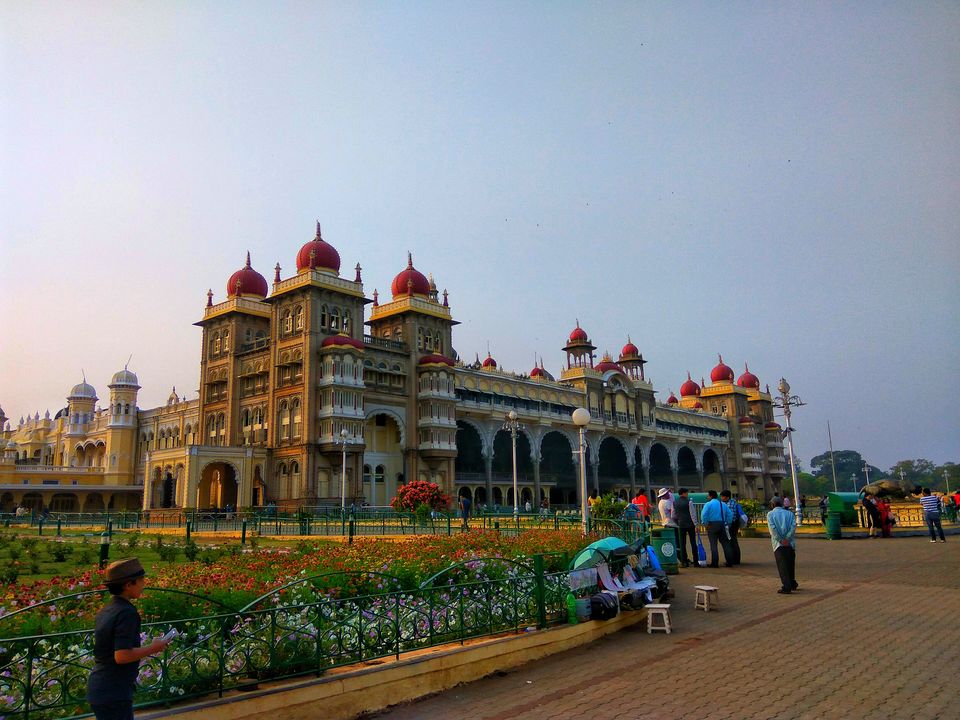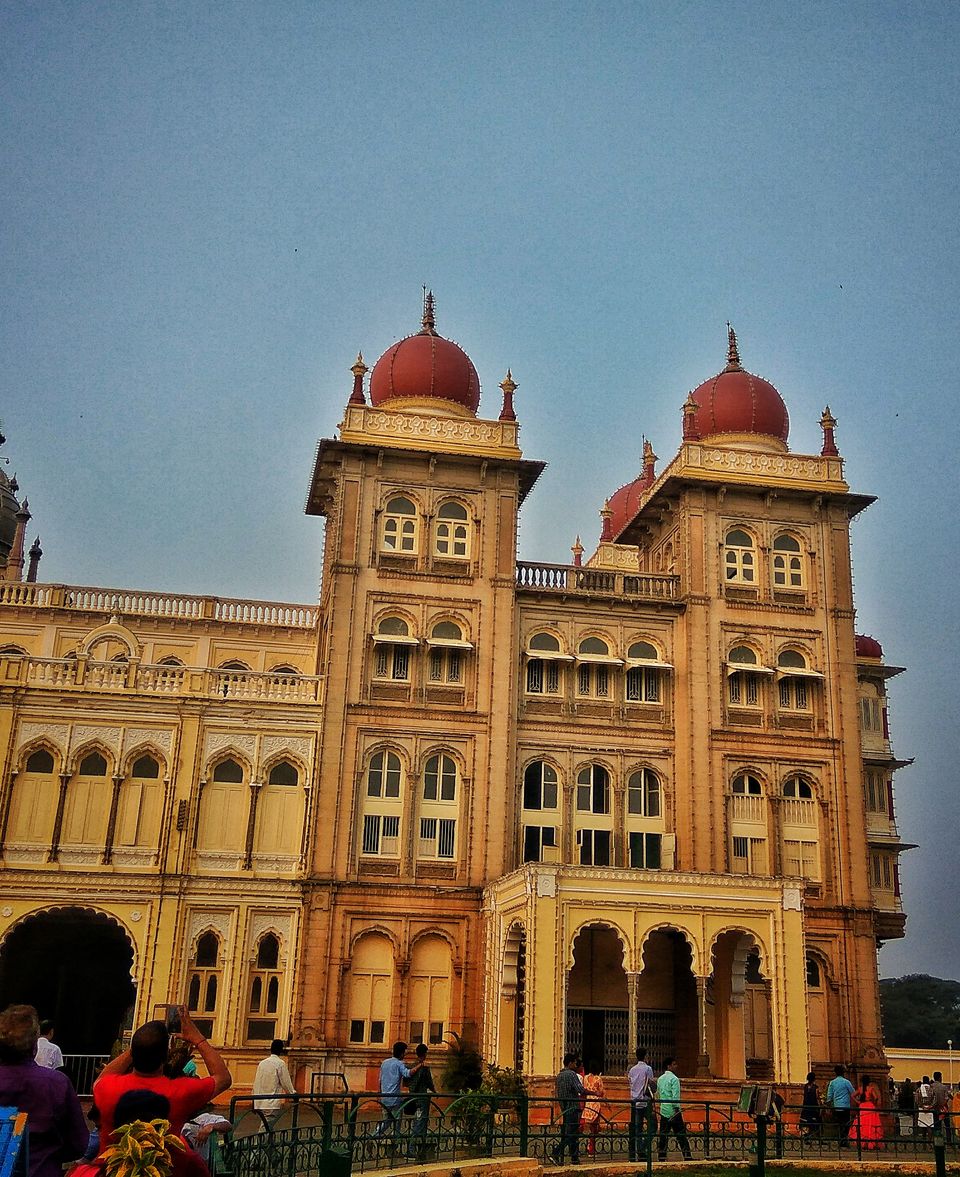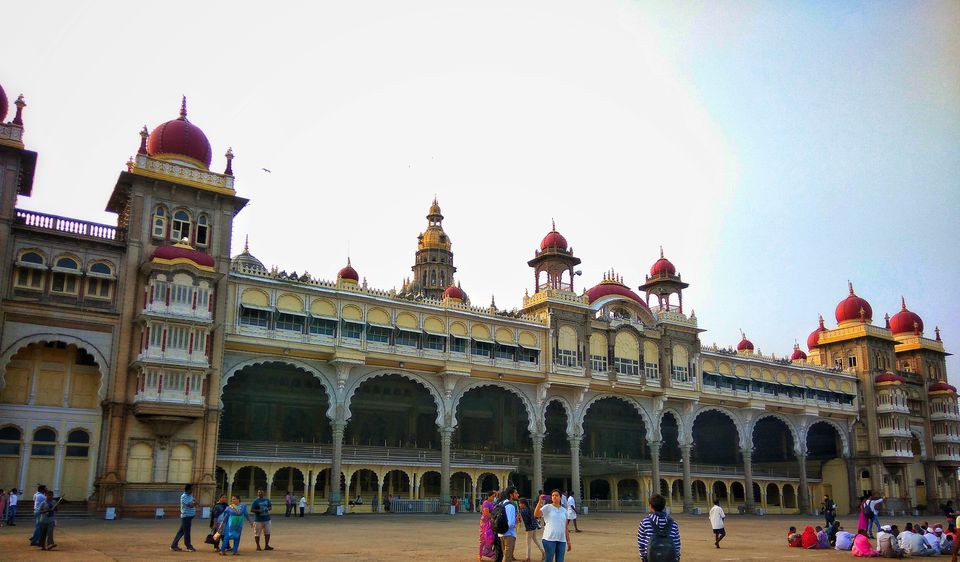 It took one hour to roam inside of the palace, have to agree the Rajas have a great taste in interior designing. Main hall is a feast to eyes. For arthitecture students, it's a reference. Place is clean. No Photography is allowed inside palace[Disappointed]. There is a famous temple near palace.
By the time we came out of Palace, it was already 6PM. We covered small attractions there and rested for day.
Day 2
We rented Activa from Royal Brothers in Mysore and started to Coorg.
Madikeri is 135KM from Mysore. One of the best roads for a drive in India. Road with trees on both sides, cool breeze and few shops in between for a pit stop. Our first stop was famous "Golden Temple" in Kushal Nagar. Also known as "Namdroling monastery", it's a huge area and a neat place.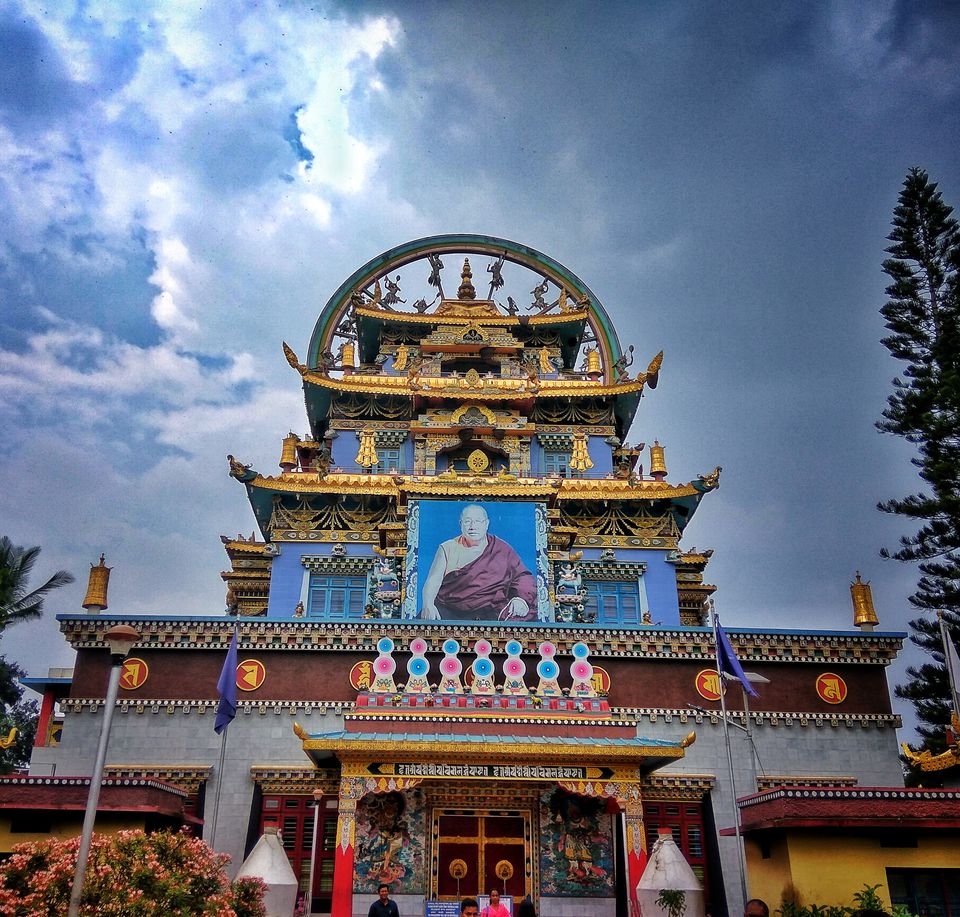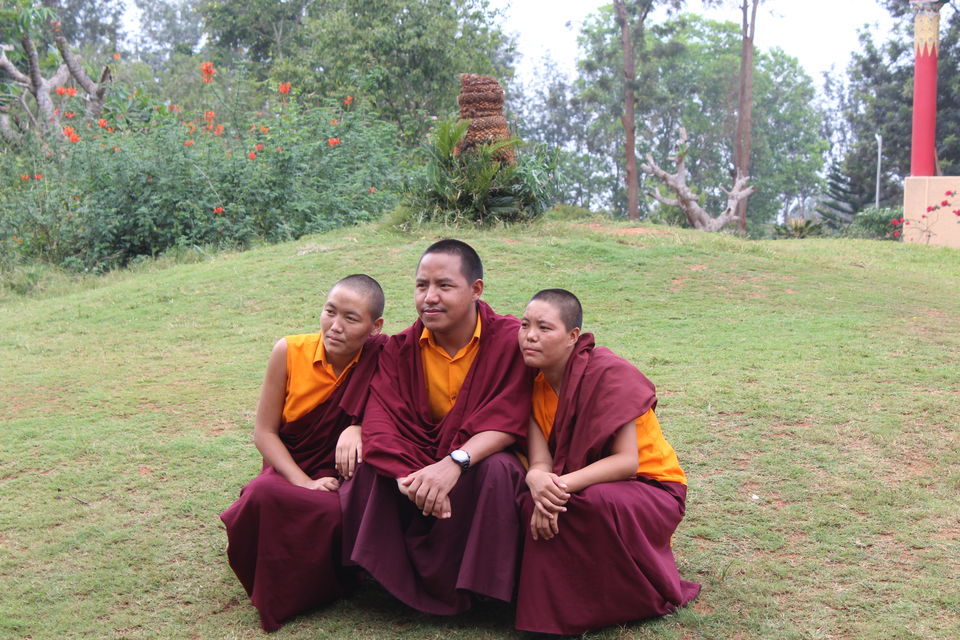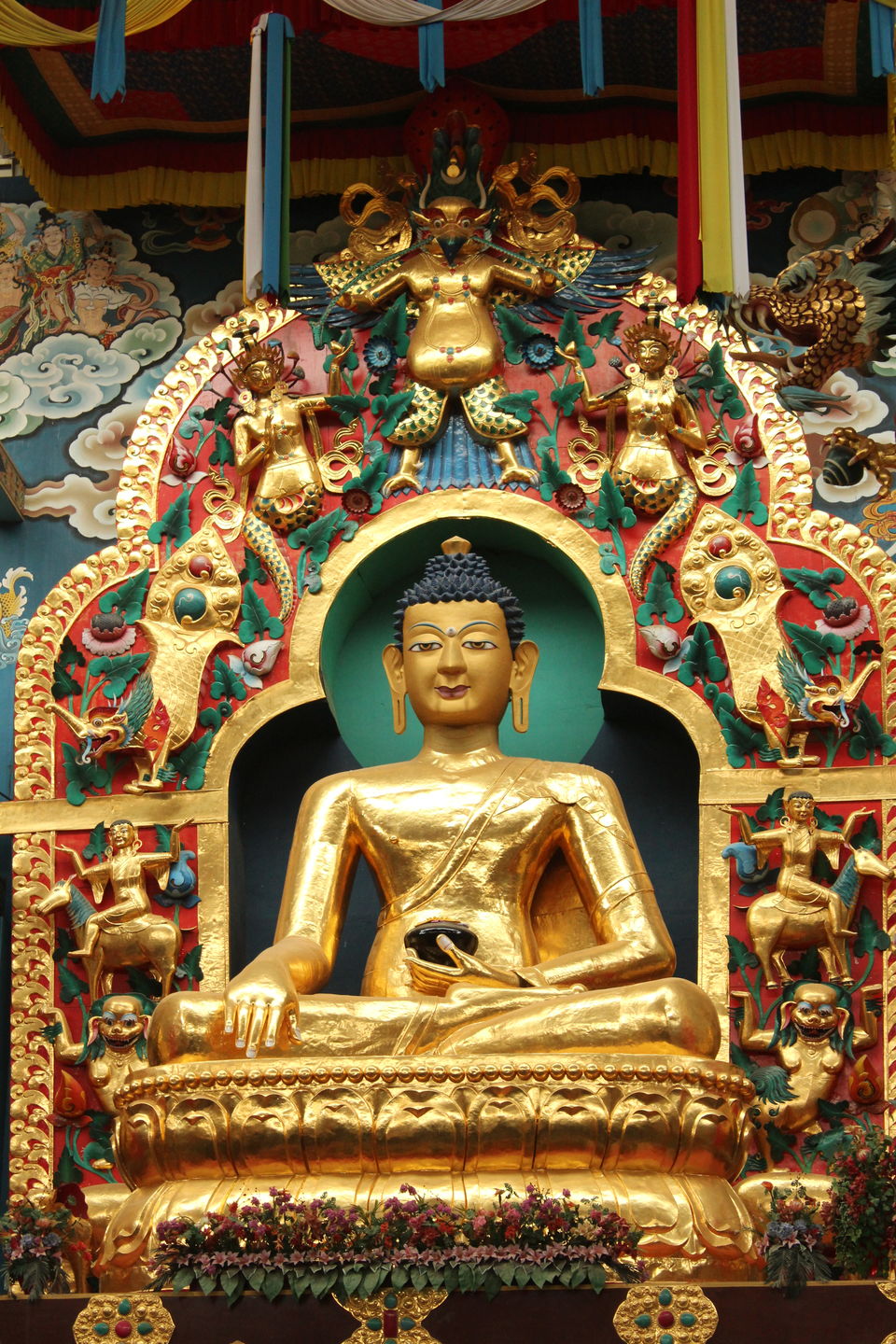 After spending sometime there, we finished our lunch and started to Madikeri. From Kushal Nagar it's 35KM to Madikeri. Total route is full of twists and turns, full greenery and a road that you have to experience driving at least once.
Fortunately, when we are about to reach Madikeri, rain welcomed us in style.
We reached our prebooked Villa at 4PM and our energy levels were down. So got freshen up, ordered food and rested for the day.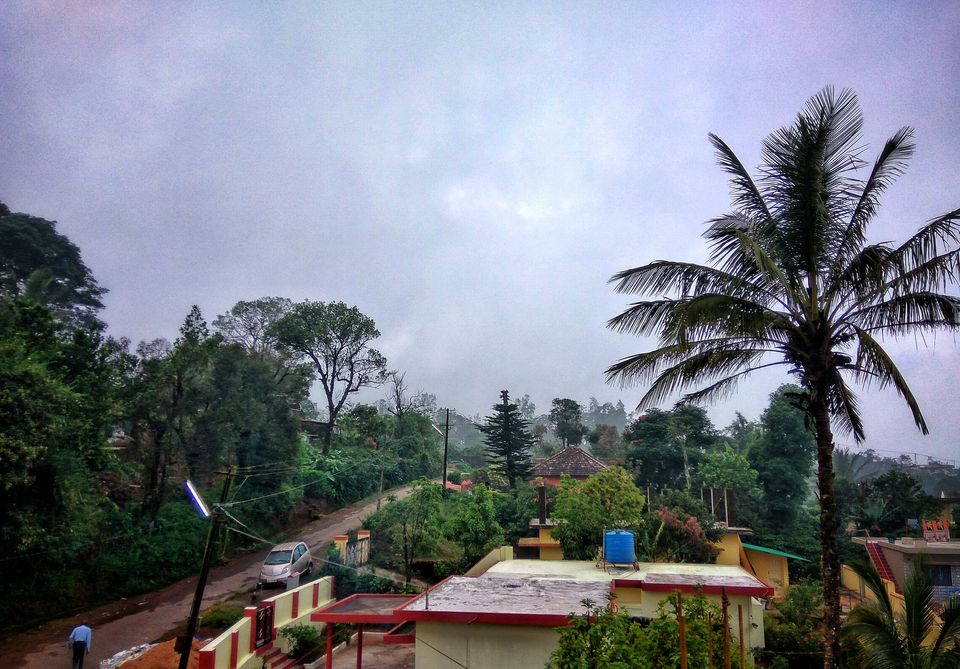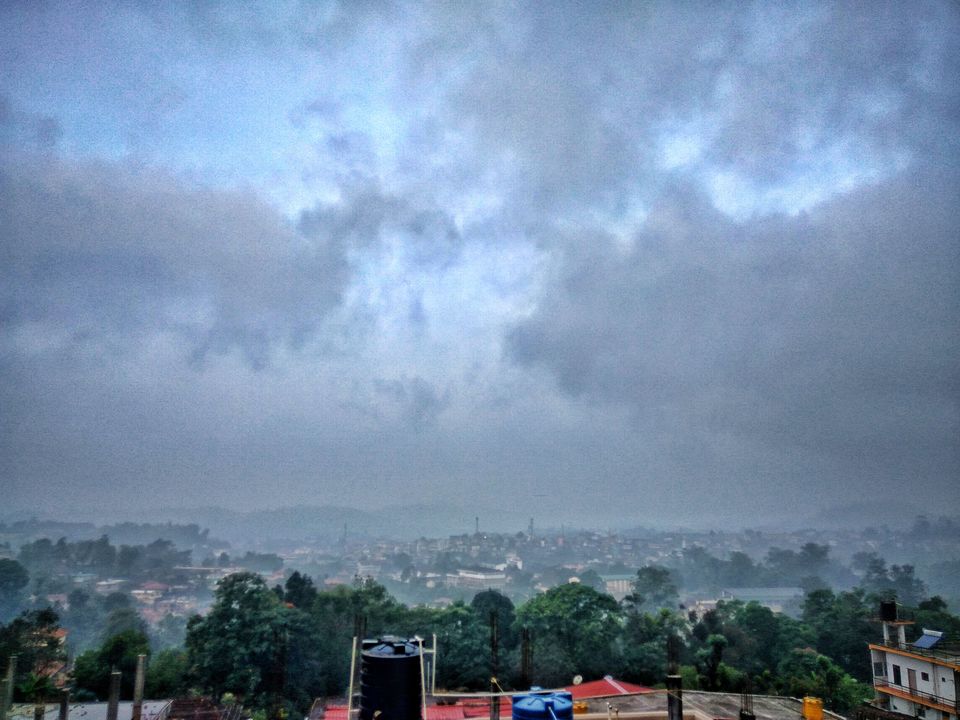 Our goal was to not to waste even a minute in Coorg. So we started to Dubare Elephant Camp which is 30km from Madikeri. Drive was fantastic as usual, a little bit dangerous as it rained previous day. Best time to reach Dubare Camp is before 10AM. Tuesday is Holiday.
You will find shops with home made wine all way long, if you are lover of wine, try it :). After reaching Elephant camp, we parked our bikes and only way to reach camp is to cross Kavery River in boat.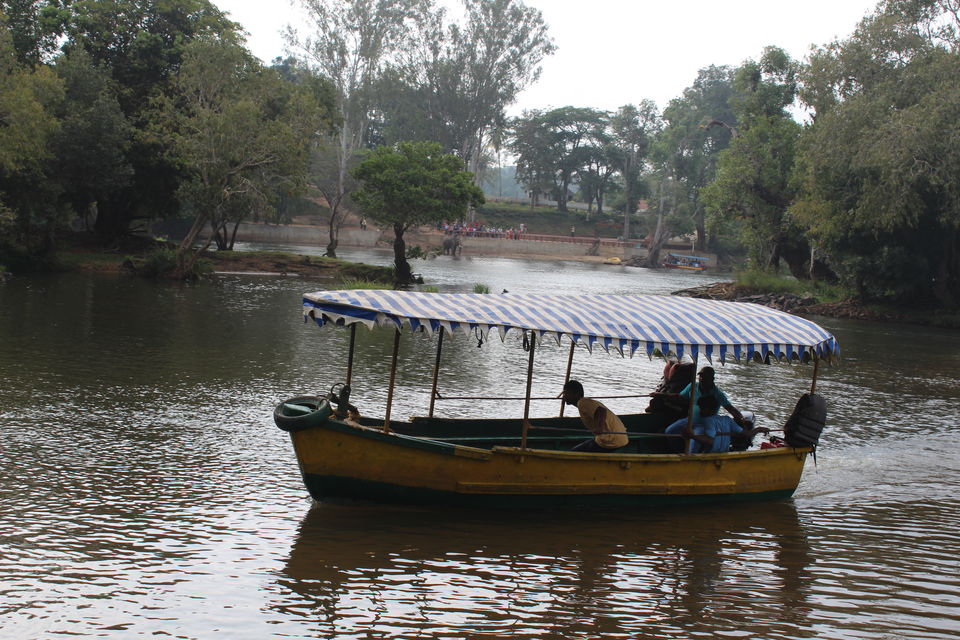 There is option for rafting also but in still water, which is the disappointing factor. But in rainy season, it's a good choice. When we were crossing river, they were bringing elephants for bathing. It's a great sight. There is also option that you can do elephant bathing but for an extra price.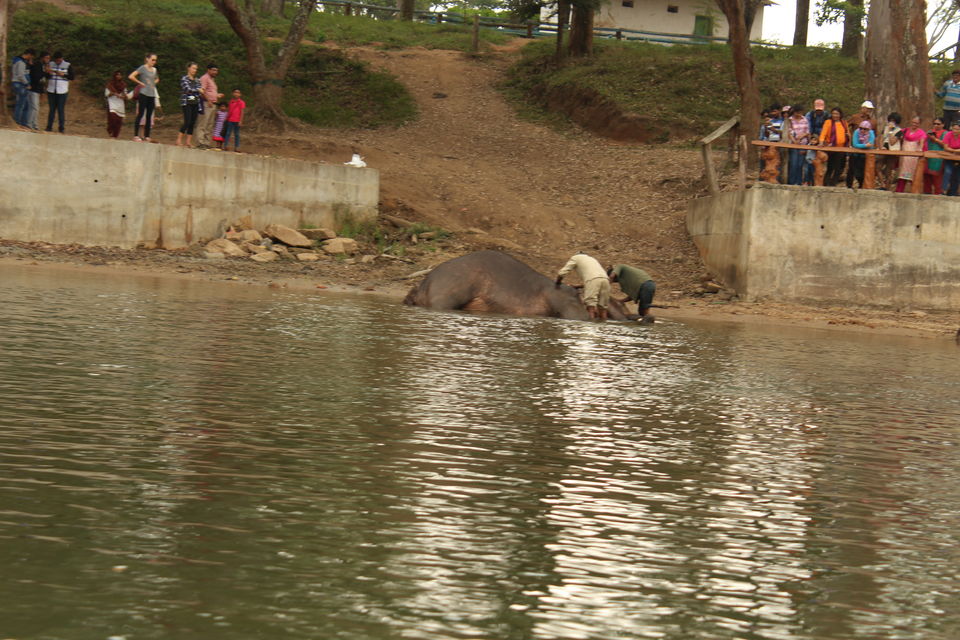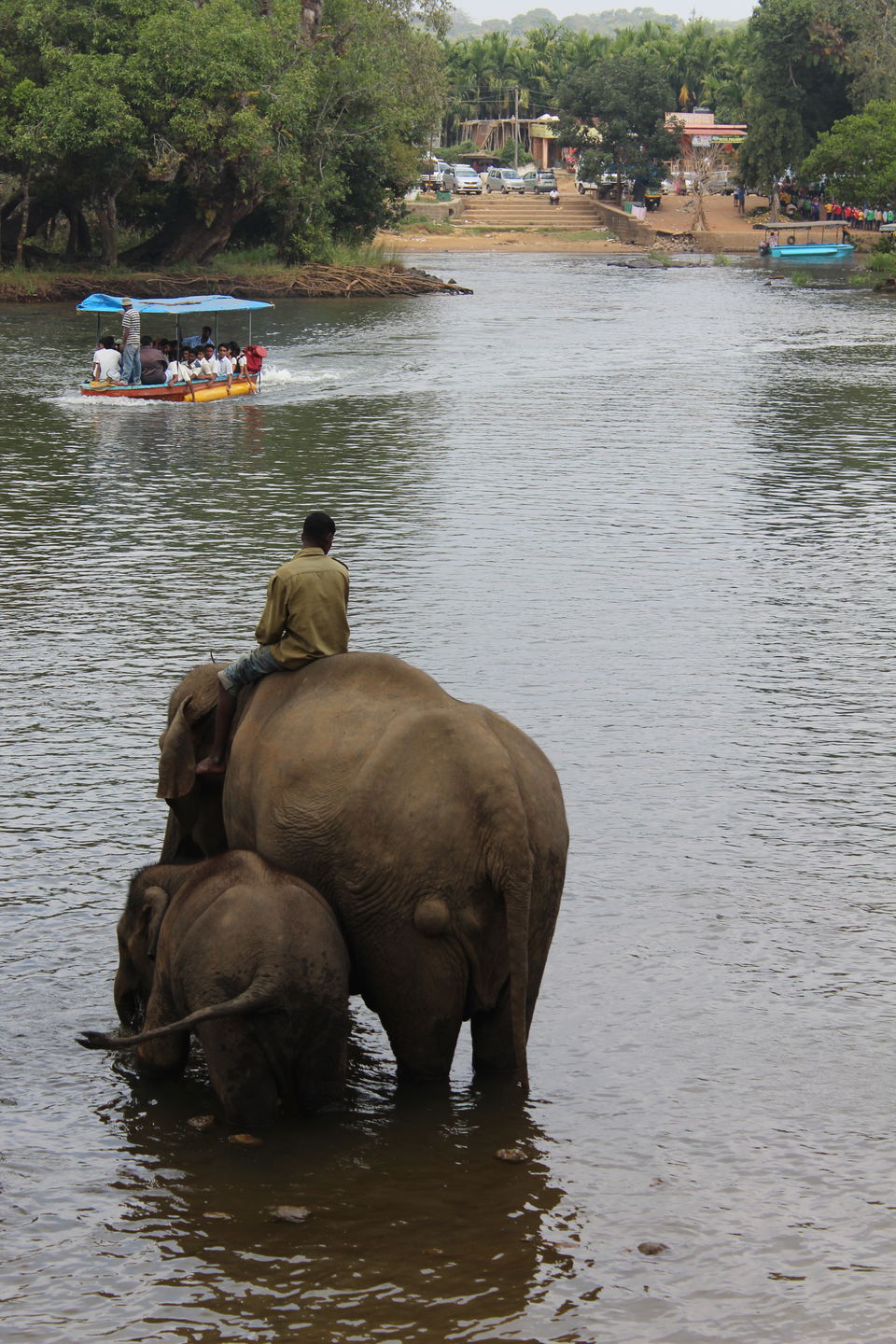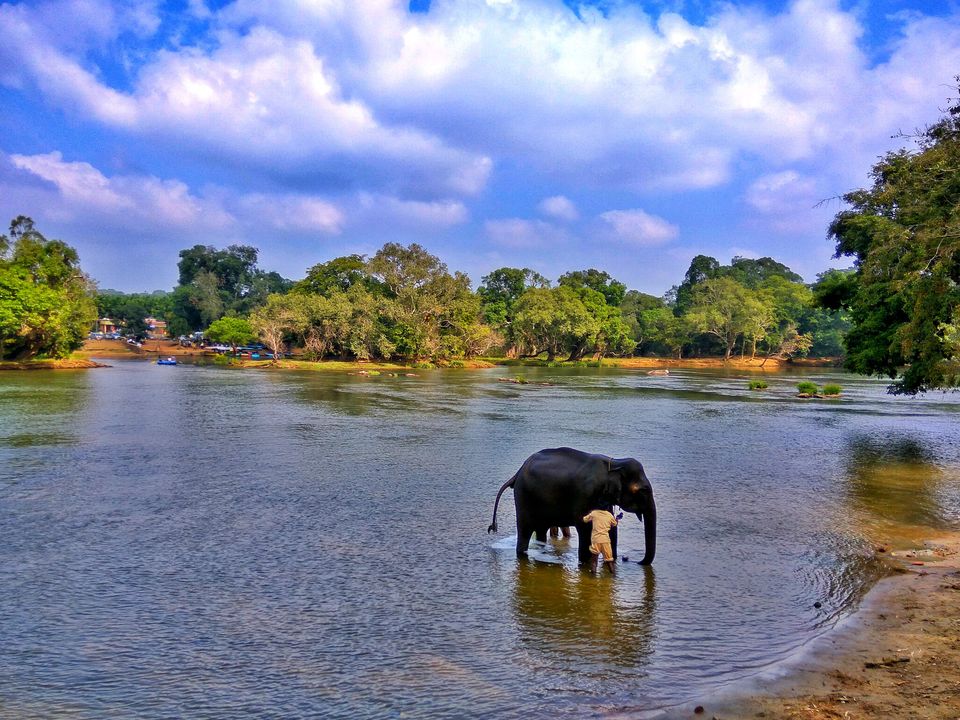 There was this small elephant which is One and half year old which was entertaining, it's similar to a kid in water.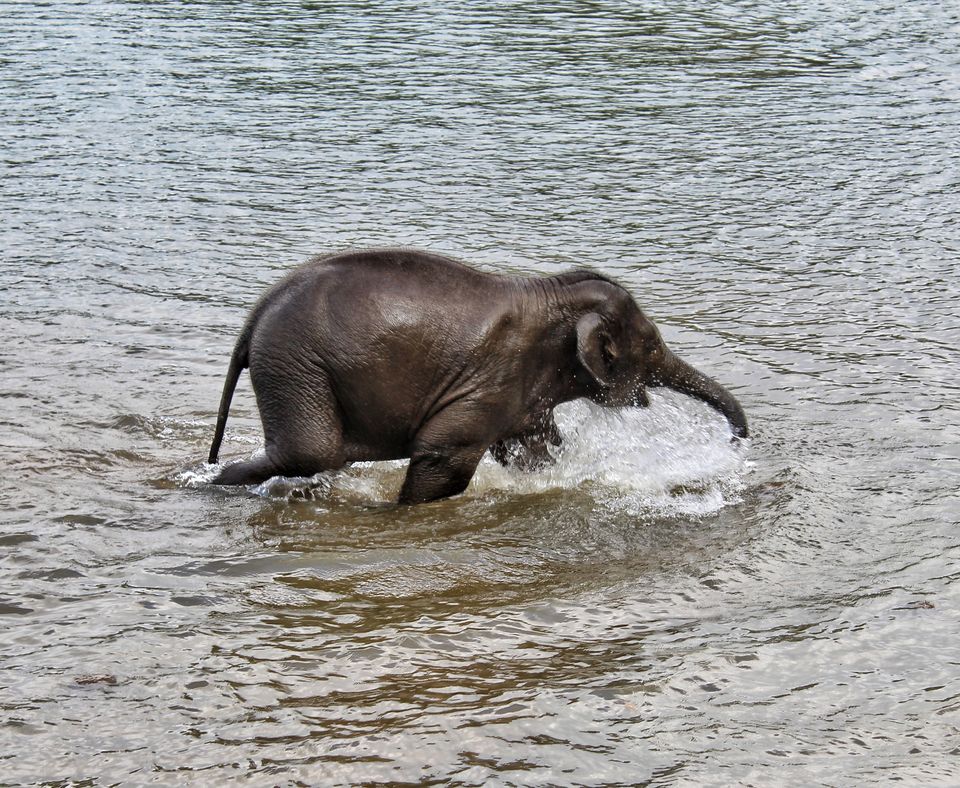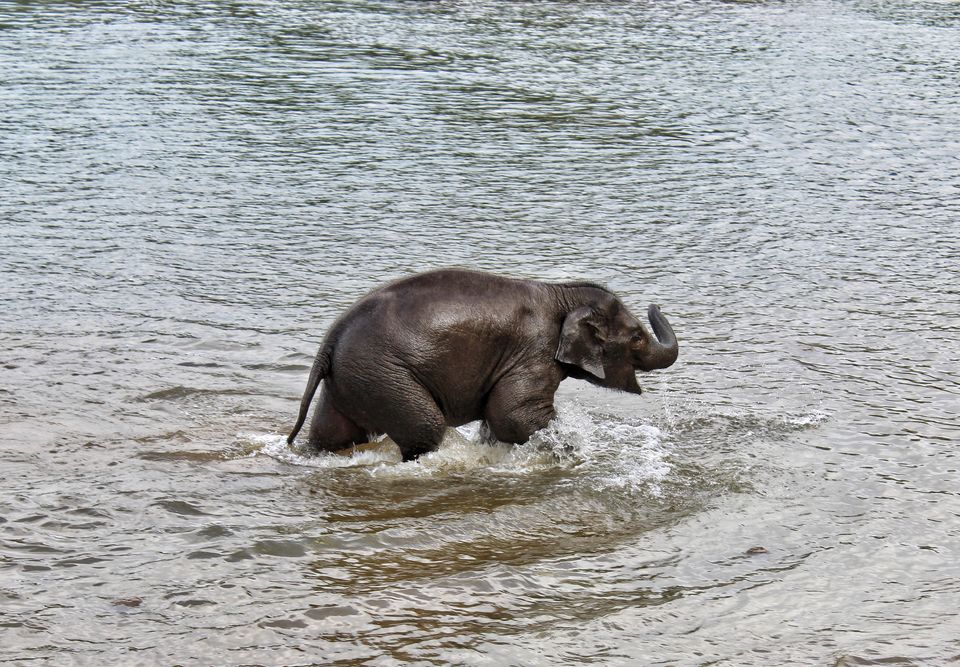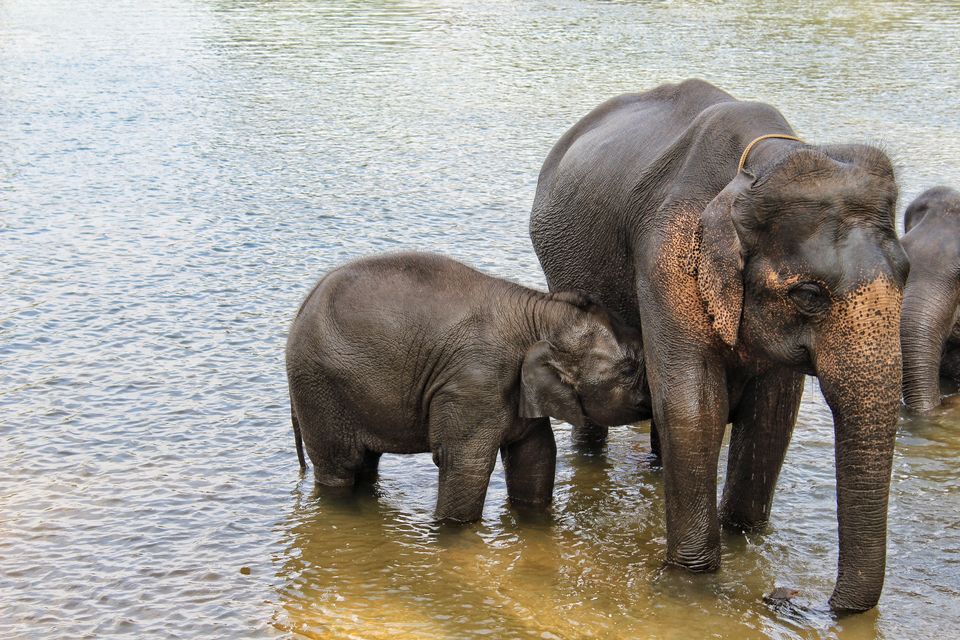 Once bathing is done, before taking elephant to it's stable, Mahout will make elephant splash water on you, ofcourse for a reasonable price but it's worth.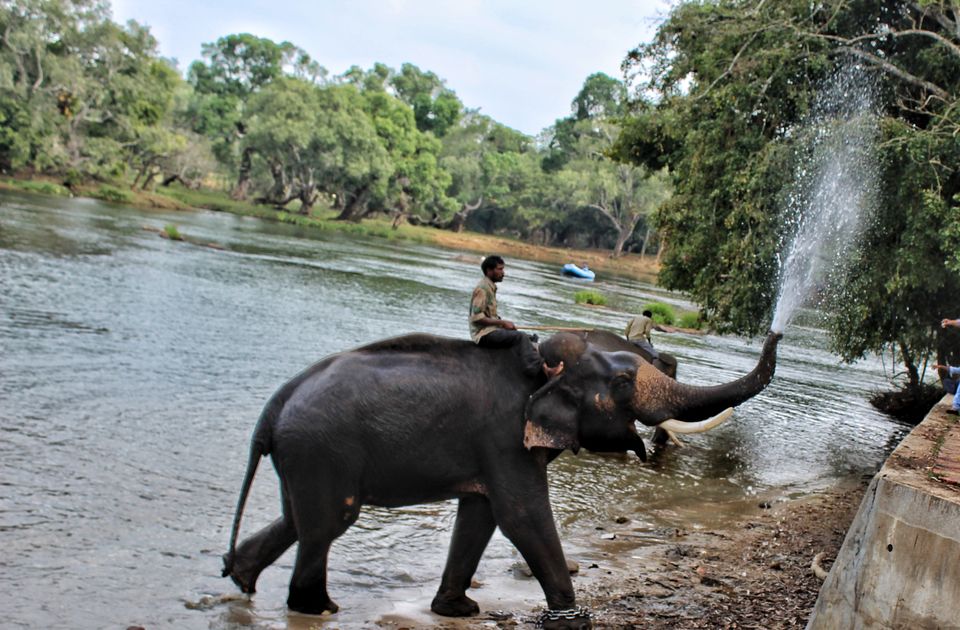 After that, we went to roam camp. It's a huge area and area was clean. We went to feeding place of elephants. Mahouts were preparing food for elephants. Even we can feed them.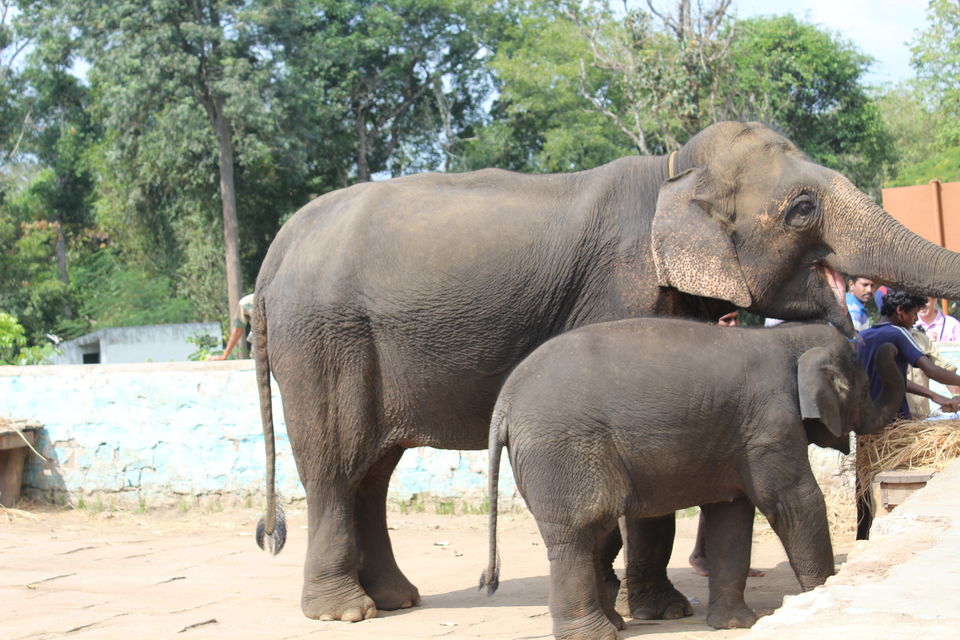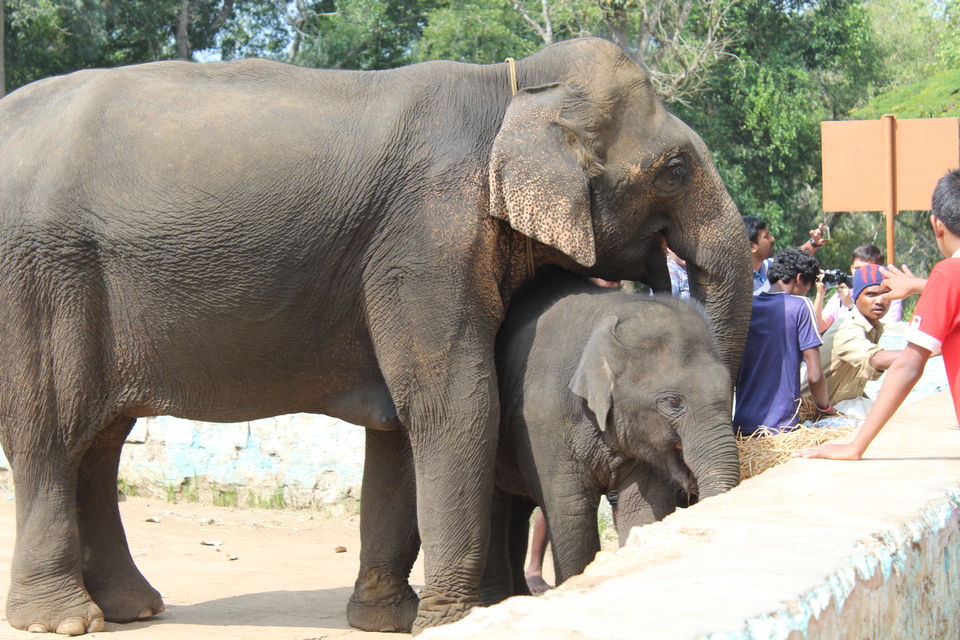 Elephant rides were not available that day, so we spent some time there roaming and clicking pictures.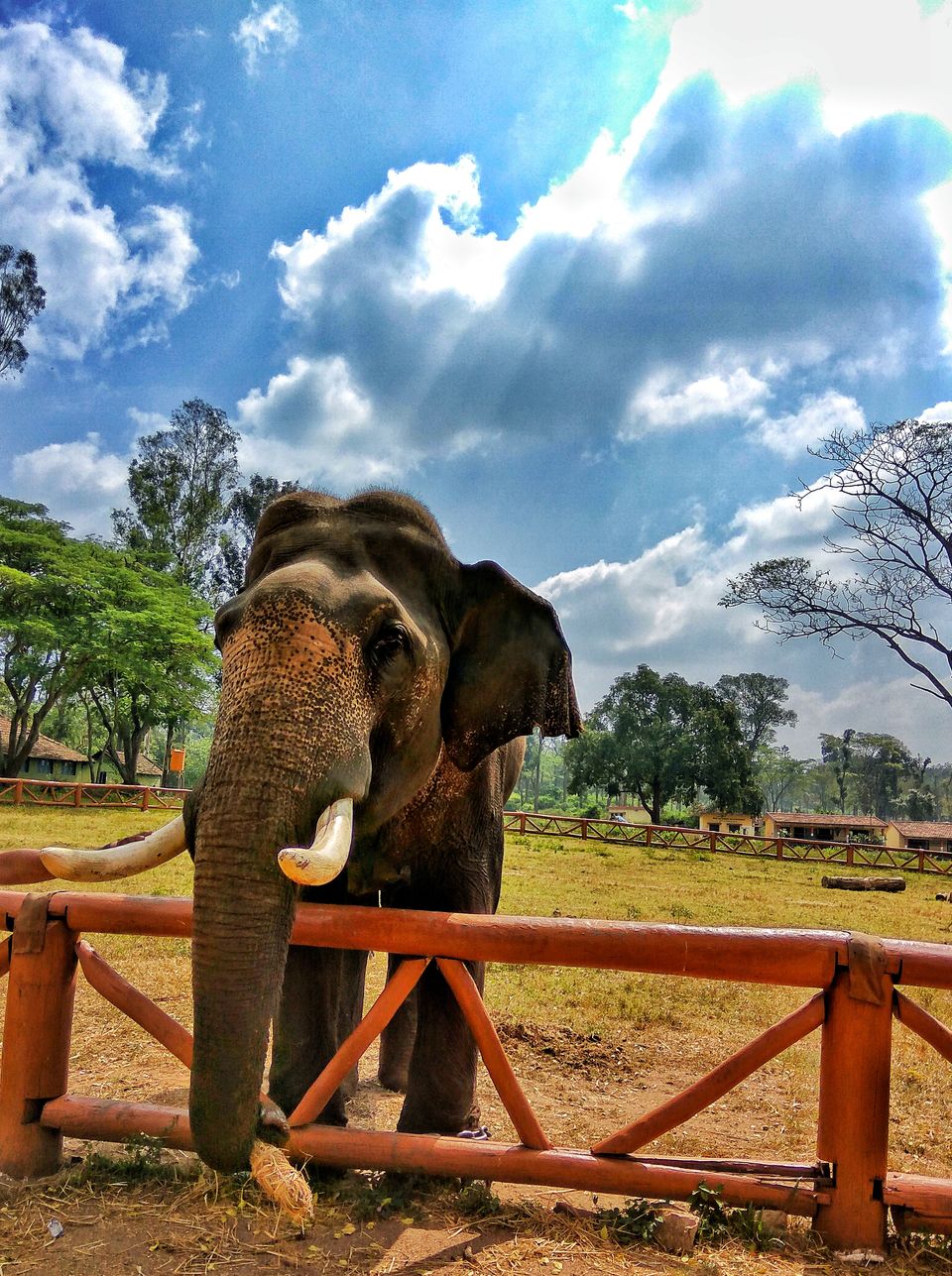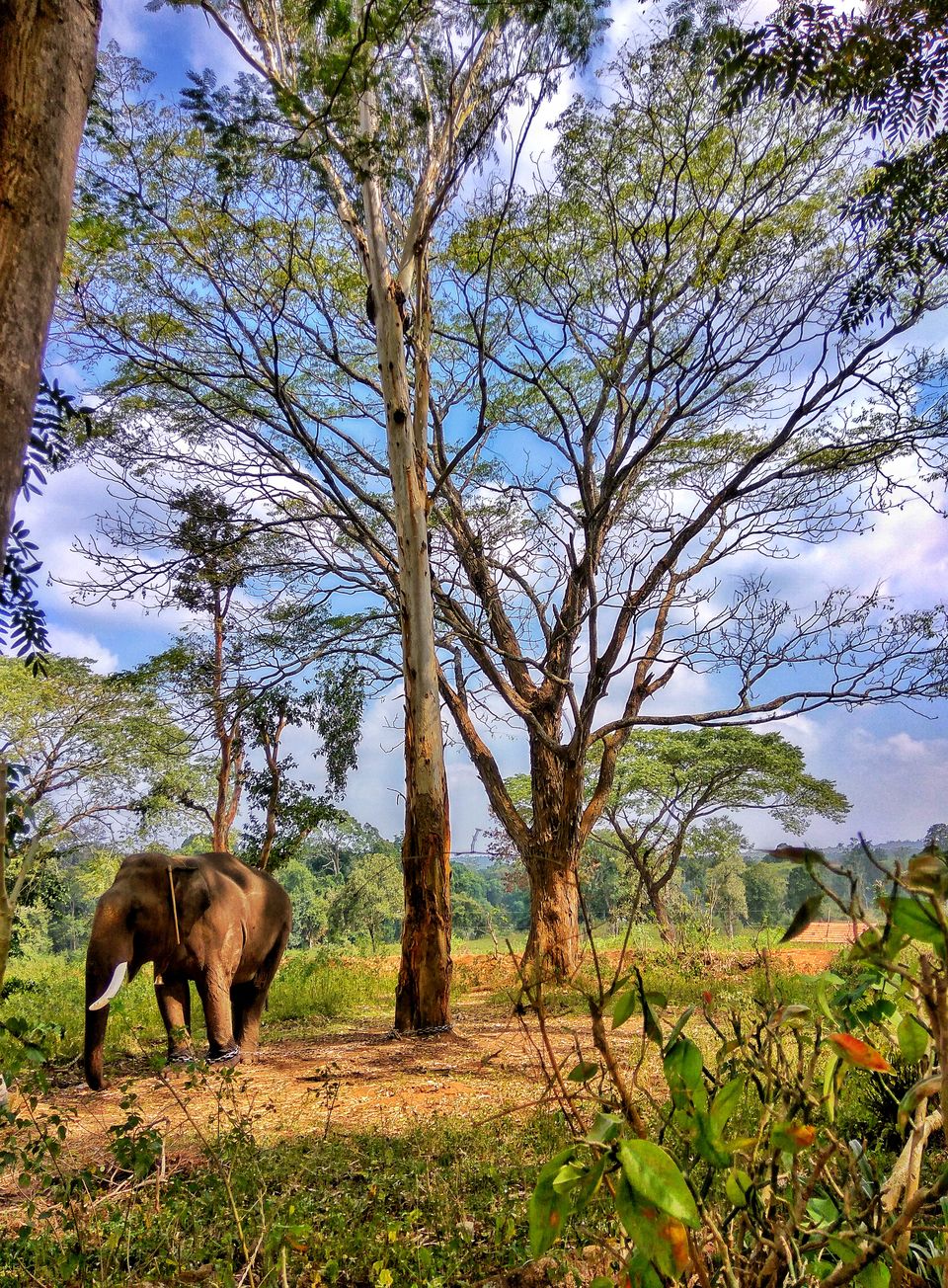 We started from Dubare camp to Abbey falls. On the way to Madikeri, you have to take a right turn and it's seven KM from there. Road is very narrow and dangerous. From parking area, you have to walk for 10min to reach falls. Once you listen gushing of water, you will feel elated. When we went there water was in full in full flow. There was a rope bridge near falls but entry is restricted.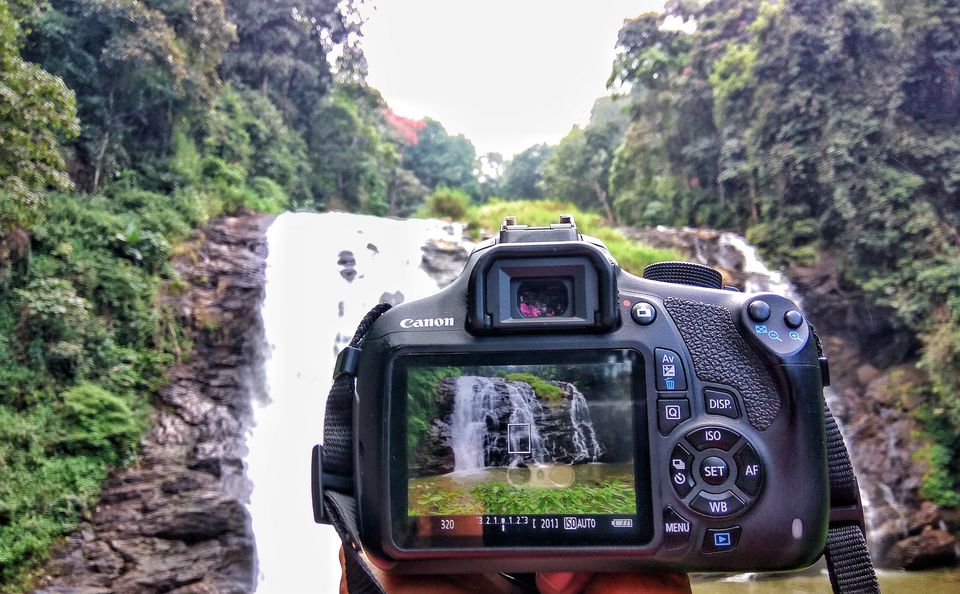 Clicking and posing went for half of an hour. We started back to Madikeri from there. We reached place at 3.30PM and our next attraction in list is Raja seat.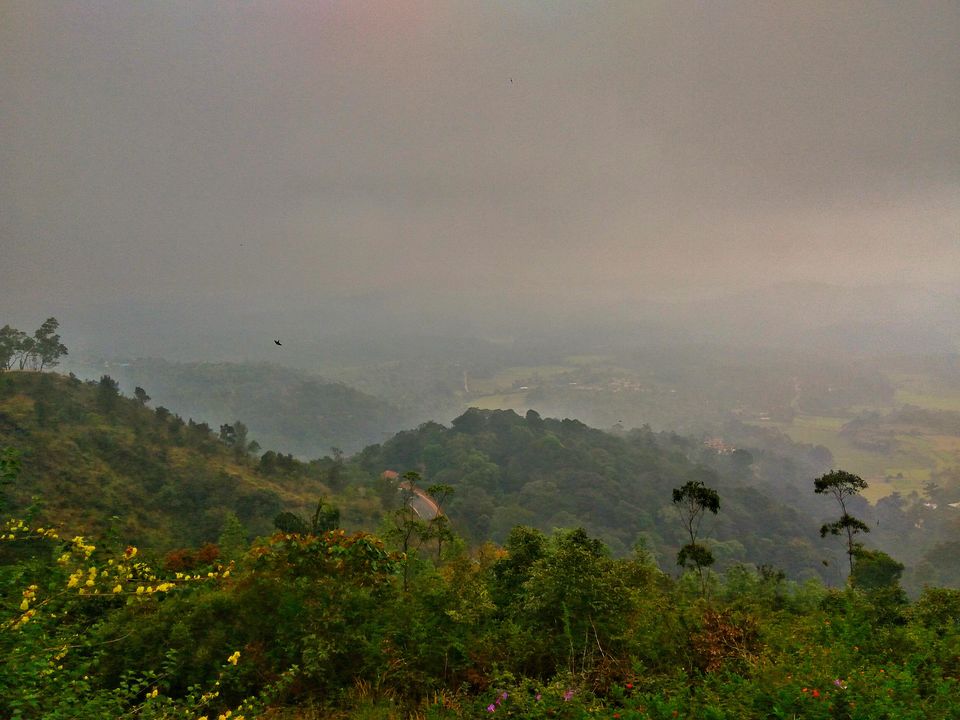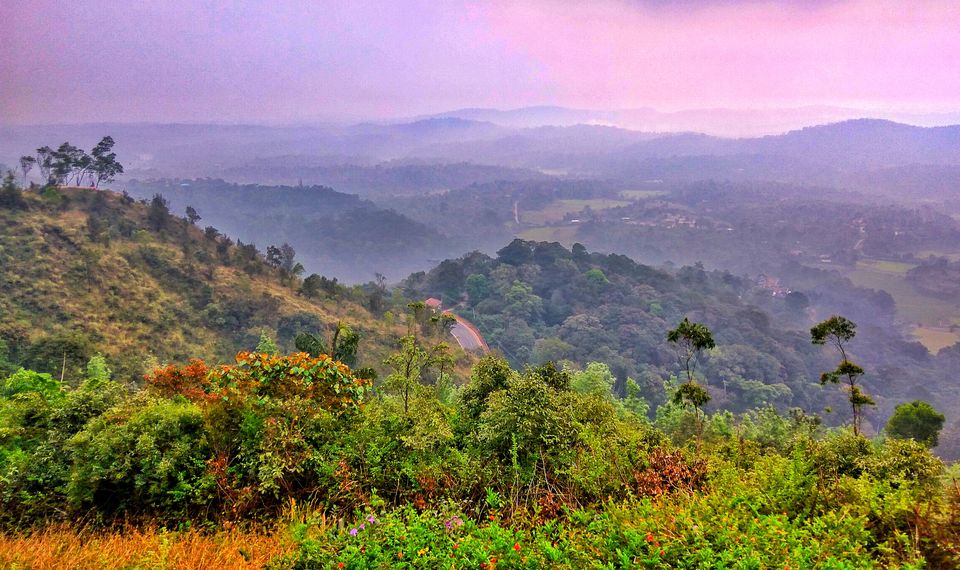 Rajas tomb and fort are near by. We were tired with lot of driving for the day. Clicked few more pictures near by and returned to our villa.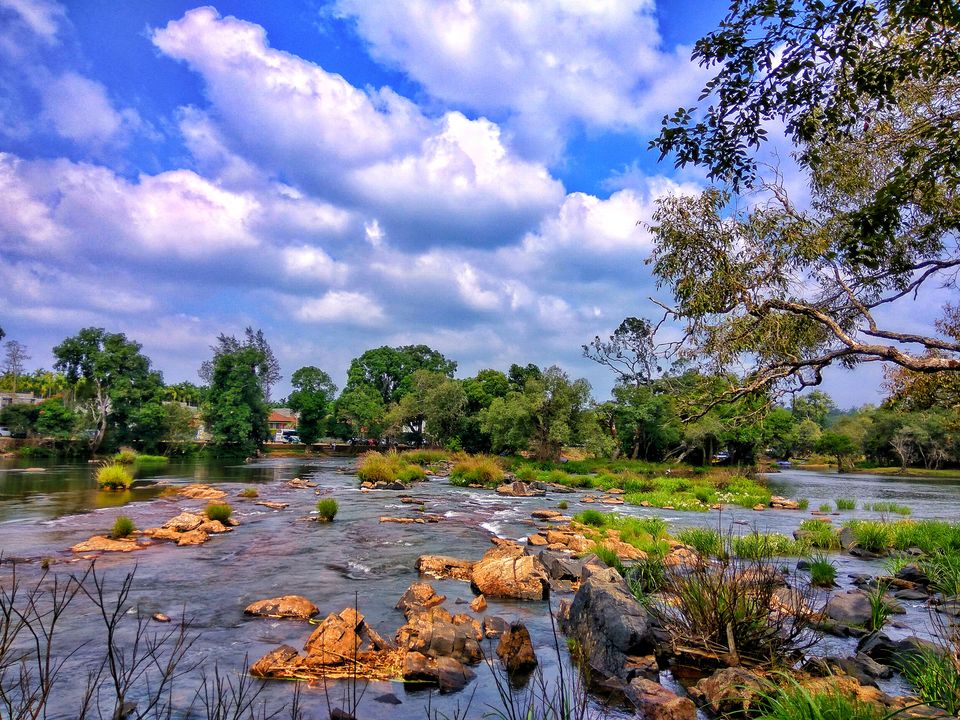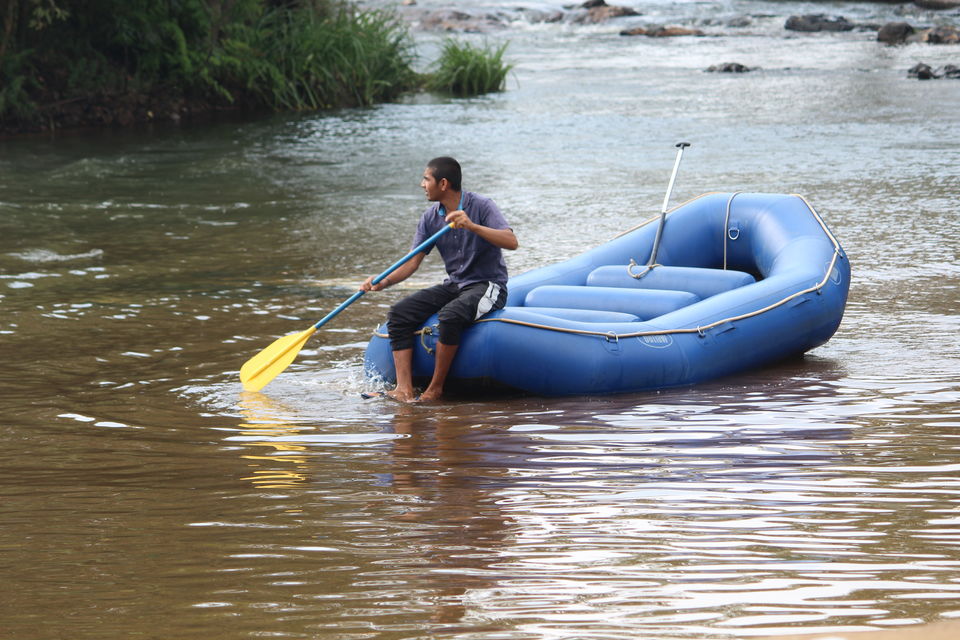 It was our final day in Coorg. We got ready and packed our bags. On the way to Mysore there is Nisargadhama Forest. It was not in our list but as we had more time left to catch bus in mysore, we stopped there in noon. Weather was friendly that day, so we were lucky.
There is a lot of free space of parking. We parked our bikes and entered into the area. it was calm and greenery. You have to cross a rope bridge to reach the forest area, which is a great experience.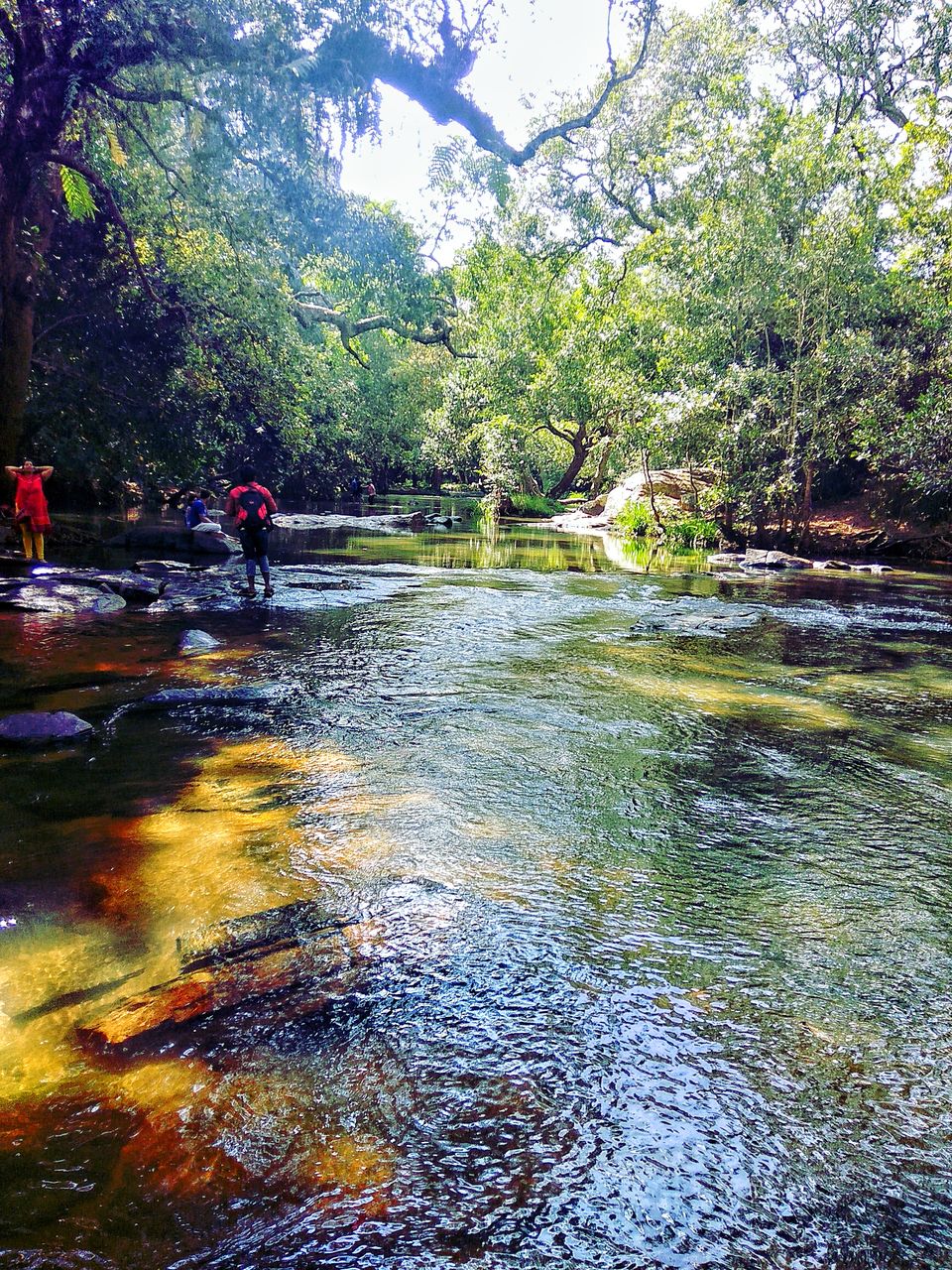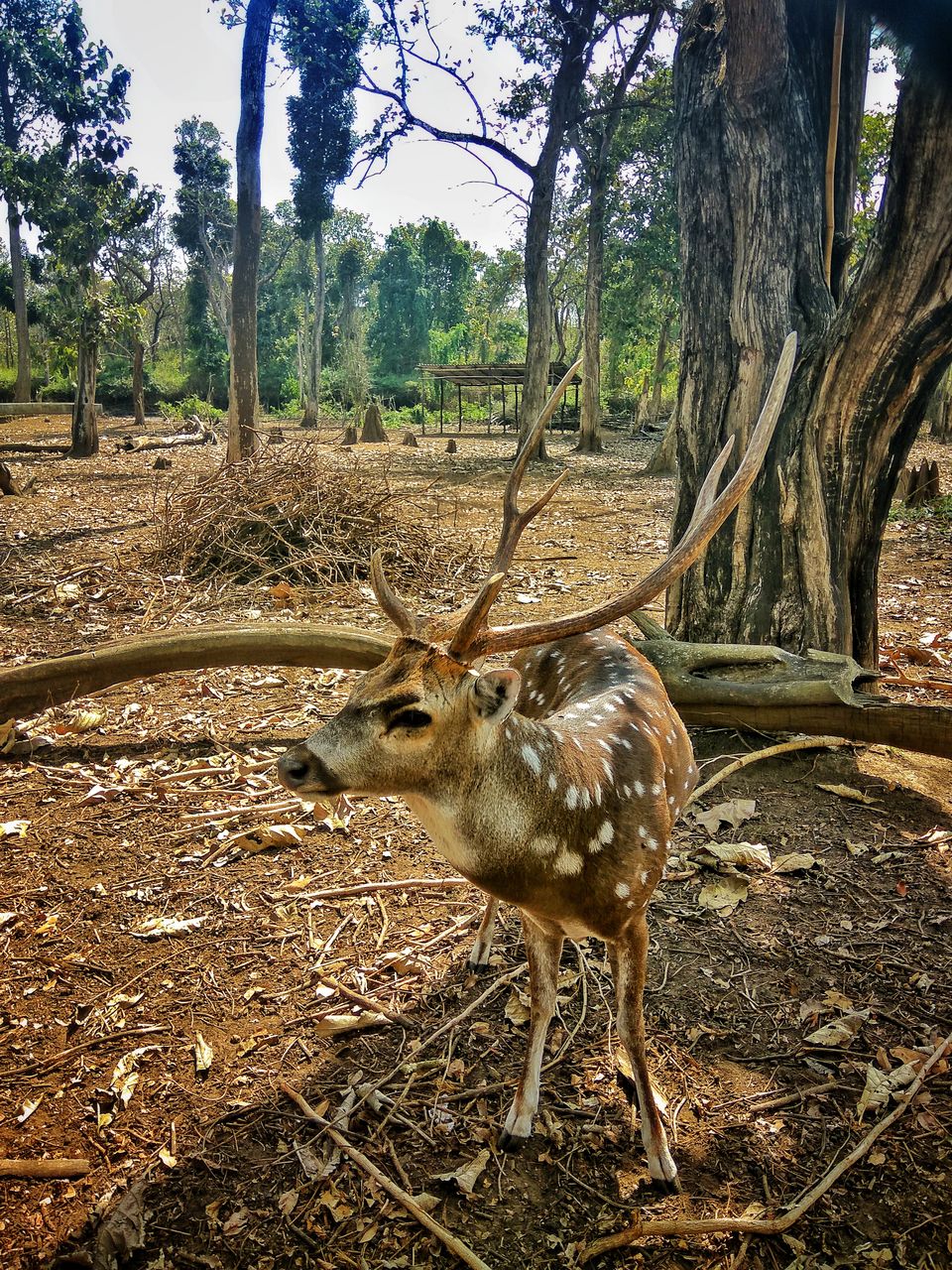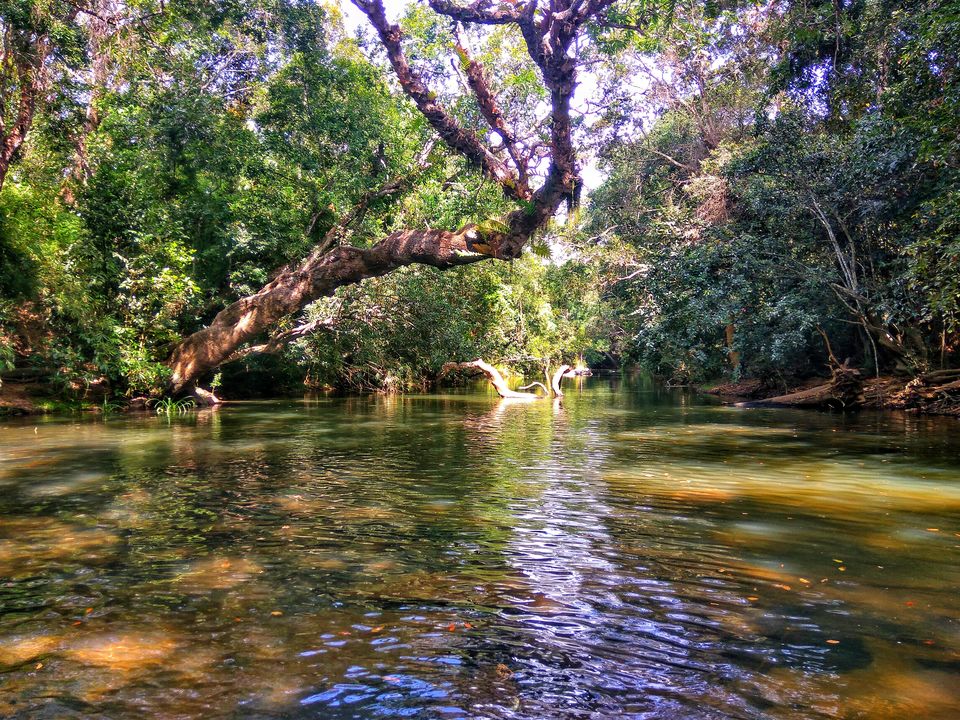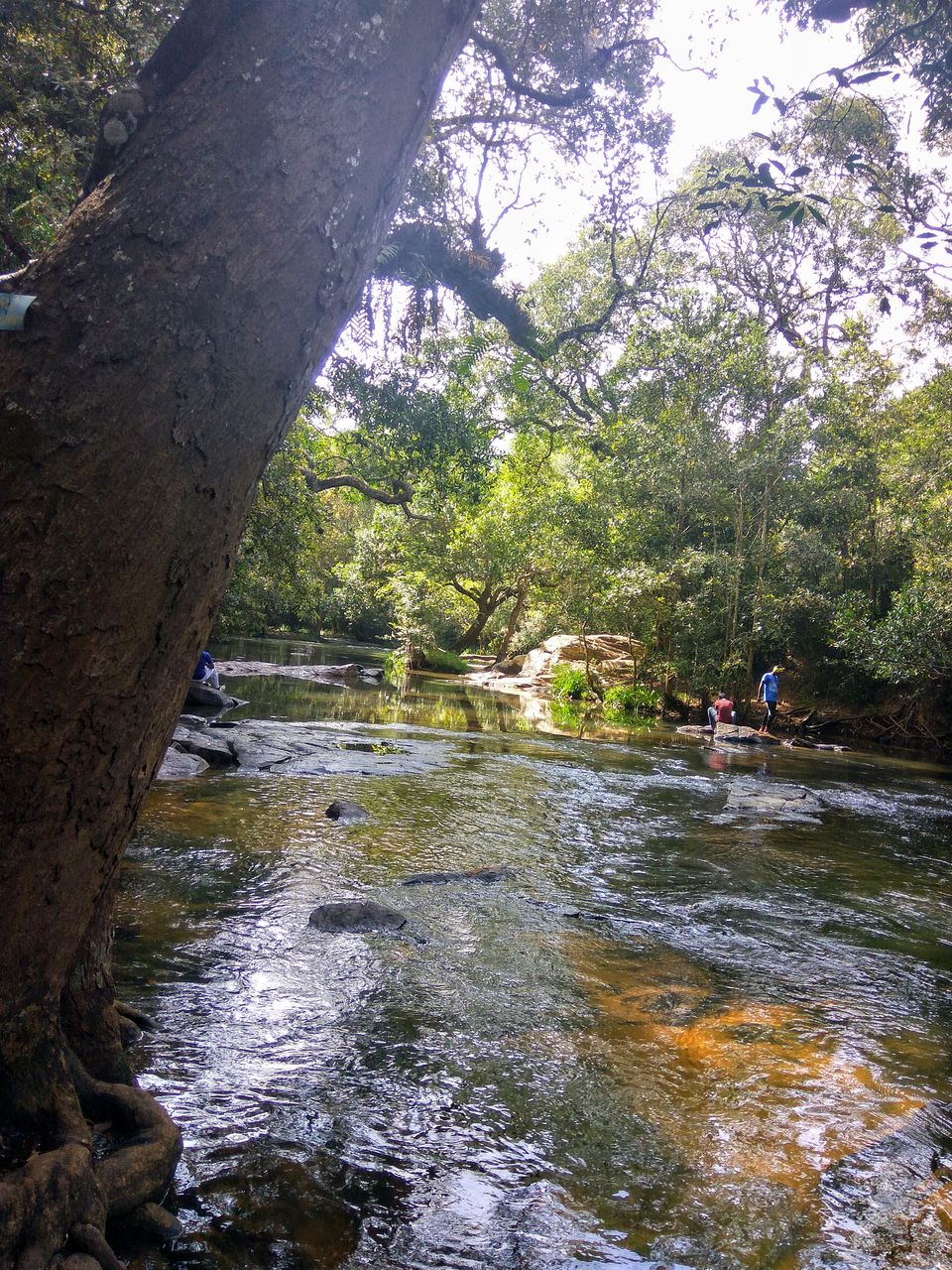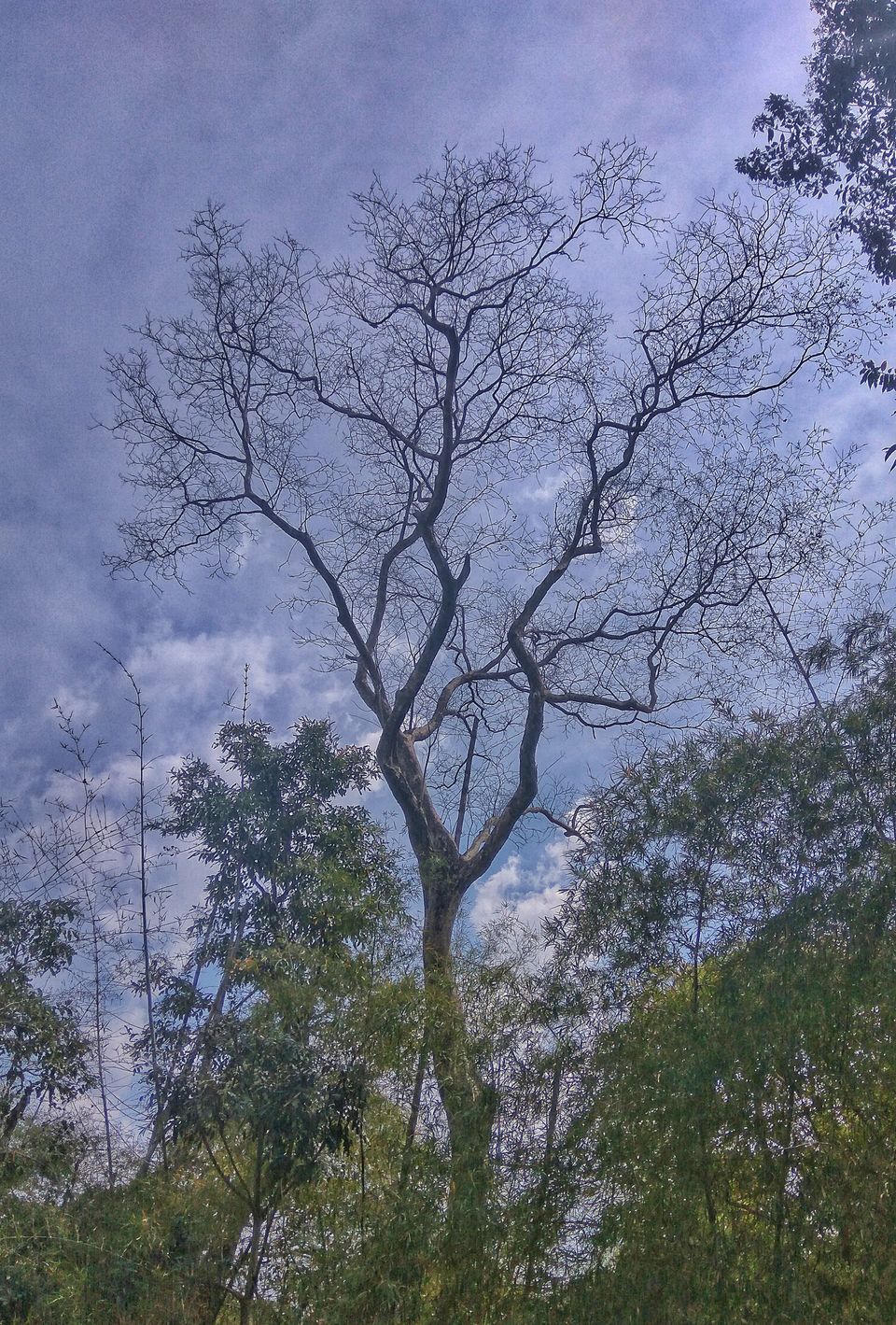 It was 4PM already, we started our journey back to Mysore, reached Mysore at 7PM and boarded to Hyderabad.
We didn't covered all places but still we were very happy that we experienced beauty of Coorg.
Q&A:
Best time to Visit?
Monsoon and winter [ July to Feb]
What to buy?
Coorg is famous for Spices and Coffee. You will get a number of variety of chocolates in Coorg. Home made wine is also available.
Budget?
It depends on how you are playing. We stayed for two days in villa, one day in Mysore and including all our expenses was 7K per person.
Accommodation?
Go for a homestay , they are the best. you will find a lot of options.
Bike rentals in Coorg?
As I checked in Coorg, there is no possibility of renting bikes in Coorg, so best option is to hire a bike from Mysore and travel to Coorg.
Places to visit?
There are a lot of places. For trekking lovers, Mandalapatti and Bramhagiri. For nature lovers, Abbey Falls, Nisargadhama forest. For Animal lovers, Dubare elephant camp. Kukke Subramanya, Tala Kaveri are religious places.
Food options?
You will find both north and south Indian food but many hotels don't have swipe card facility. So keep cash in hand.
Frequent searches leading to this page:-
2 day coorg tourism packages, bangalore mysore coorg tour package price, bangalore ooty mysore coorg tour packages from mumbai, bangalore to coorg package tour 1 day, bangalore to coorg tour package 1 night 2 days