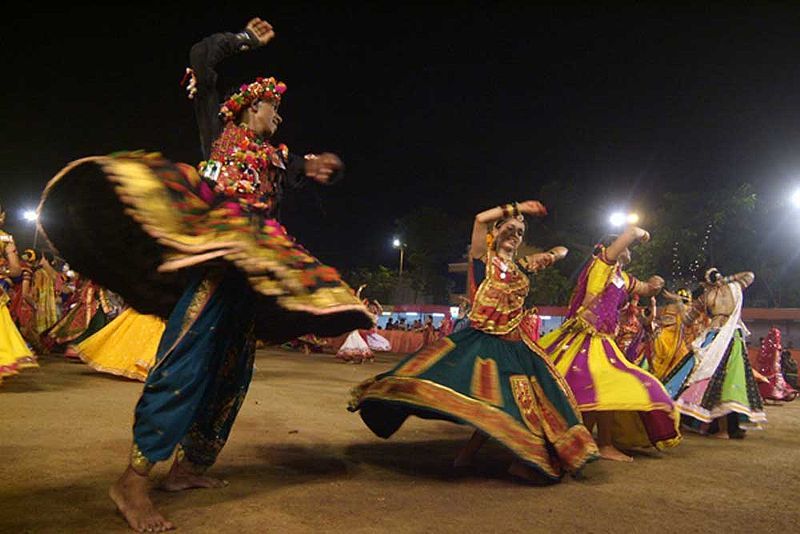 For nine nights, the state of Gujarat dances from dusk to dawn. Navratri is the best time to experience Gujarati culture, tradition and folklore. Locals play dandiya and do garba wearing beautifully designed traditional dresses. The best part about Navratri is that you are not a spectator in this euphoric festival but a participant as well. Anyone and everyone can dance to the rich tunes of Gujarati folk music from 10th to 18th October.
Gujarat is broadly divided into five sub-regions: Ahmedabad, Baroda, Kutch, Saurashtra and South Gujarat. The following list contains best Navratris from each of the sub-regions so that you get a complete dose of the varied and colourful culture of Gujarat.
Baroda is the unofficial cultural capital of Gujarat and hosts three very traditional Navratris. United Way of Baroda, the best garba pandal, sees up to 30,000 traditionally dressed men and women doing different garba moves. To experience sheer energy and euphoria head to the University of Baroda Faculty of Fine Arts Navratri. Check out Maa Shakti Garba to figure out why it is in the Limca Book of Records.
For the complete article, please visit my blog - Winds of Travel. You can also follow me on Instagram - @windsoftravel_com.