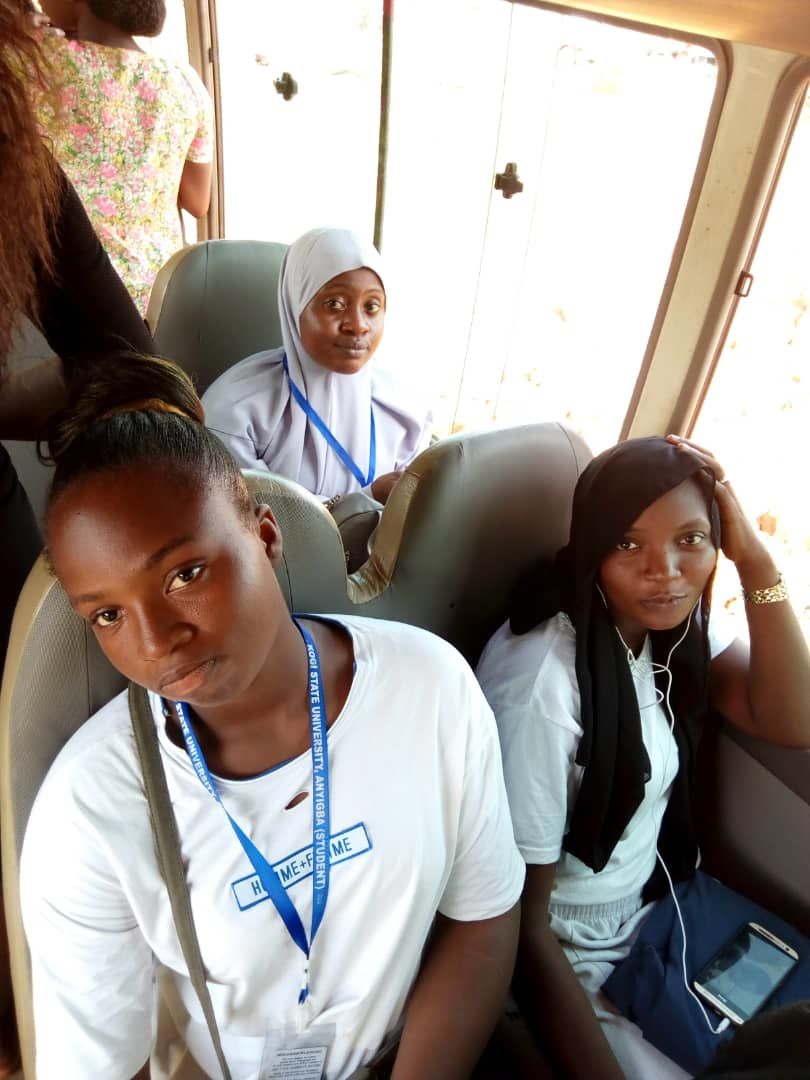 On Tuesday 06/11/18, the students of the Department of History and International Studies at Kogi State University Anyigba were ready to catch and dine with what Lagos State has to offer. The students were ready to face obstacles without a feeble heart.
At about 6:30 am that day, the students in their numbers of about 100 arranged their luggage at the booth of the coasters and buses parked at the faculty of Art and Humanities. While some students were still on their way coming, the departmental president, Comrade Isah Jeremiah and his Excos started calling the names of those that paid for the excursion from the payroll one by one.

The Students striped in with laughter when some students names were mentioned. A tag was issued to all for Identification. Our heart and mind were filled with joy as we get set to depart to Lagos state.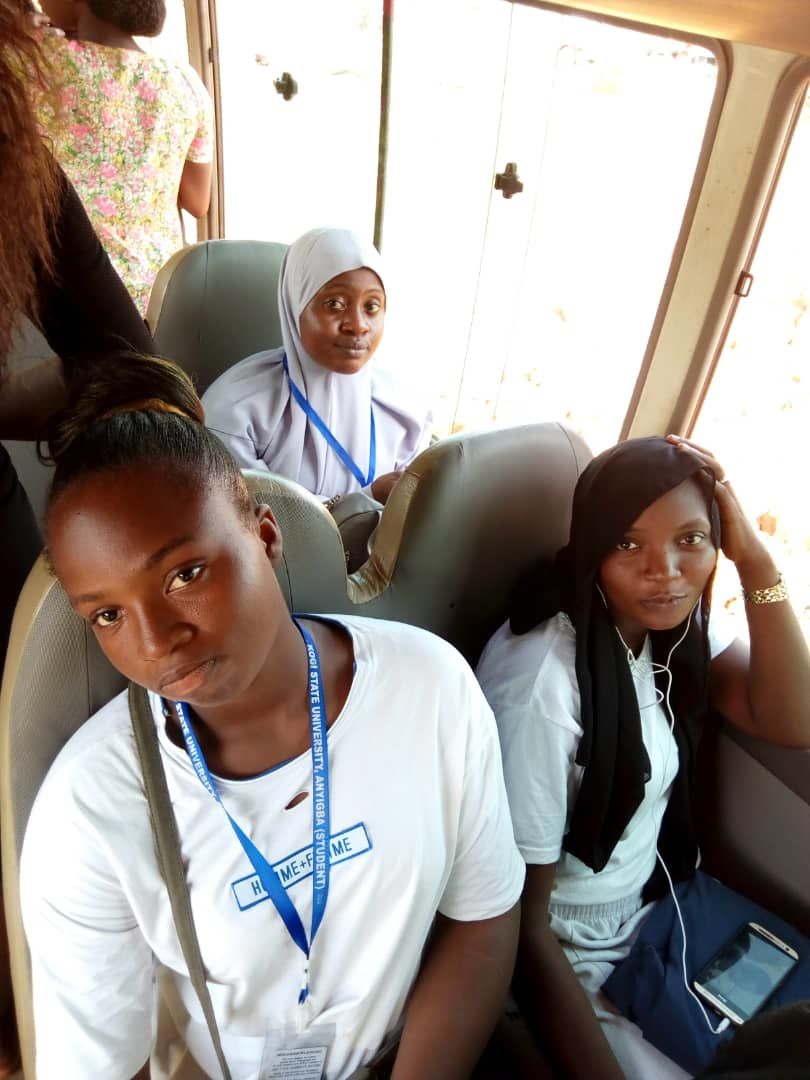 A guy named Samuel popularly known a (Saka) from 200level among those going for the excursion started a little drama which made everyone happy. He said, "with this excursion, I am happy to be into the Department of History and International Studies at Kogi State University Anyigba.
Two Lectures from the Department were assigned to follow the Students on the Excursion Tour to Lagos State, Mr Joseph Ineke Ugbede and Mr Leonard Abuh.
The two buses and two coasters took off by 9:19 am following the School main gate down to Igala Unity square. The students in each of the buses and coasters took their time to pray to Almighty God for protection and successful excursion to the commercial city of Nigeria Known as Lagos State.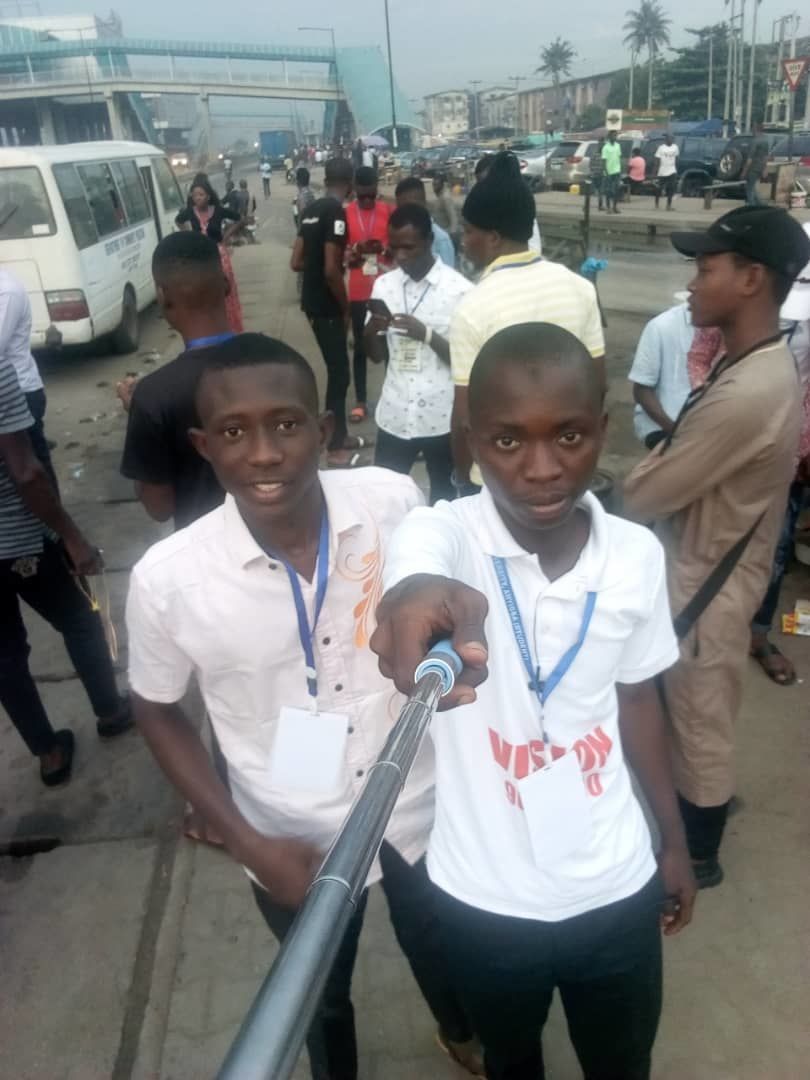 The journey continued with music that eases our boredom. We followed the bridge at Itobe that connect river Niger and Benue, the scene there was awesome from the green grass on top of the large water. Indeed, those that constructed the bridge had done a great job.
At about 10:20 am we arrived Ajaokuta, the place noted in History to have the largest land mass of a company located in one place. We all saw the buildings of West African Ceramic company (Industry) where they produce tiles of various kinds. Moving little further we saw an inscription of Salem University at a signpost.
Then we got to NEPA fly over at Ajaokuta where we saw electricity wire of various forms. When we get closer to Okene, the first Bus decided to wait for the rest preceding buses so we all will be going in uniform. During this time, some Students used the opportunity to ease themselves from fatigue.
At okene, the livelihood embraced us with their unique lifestyles that injected unforgettable experience into use, we diverted into Edo state, starting with Akoko Edo where a statue of a woman was erected at the roundabout, then we entered Ibillo and lastly Lampese. Each town or villages has its unique ways that are different from others.
From Edo State to Ondo state known as the Sunshine State. On getting to Owo after passing through Rufus Giwa Polytechnic, the tyre of the second Coaster went flat and a repairer was beckoned to fix it. On trying to rectify the problem of the bus, the students used the opportunity to eat whatever they felt like at a nearby restaurant while the Financial Secretary of the Department named Abdul Rasheed Ameenu a 400level Student made a call to the first bus in other to wait for them at Ogbese.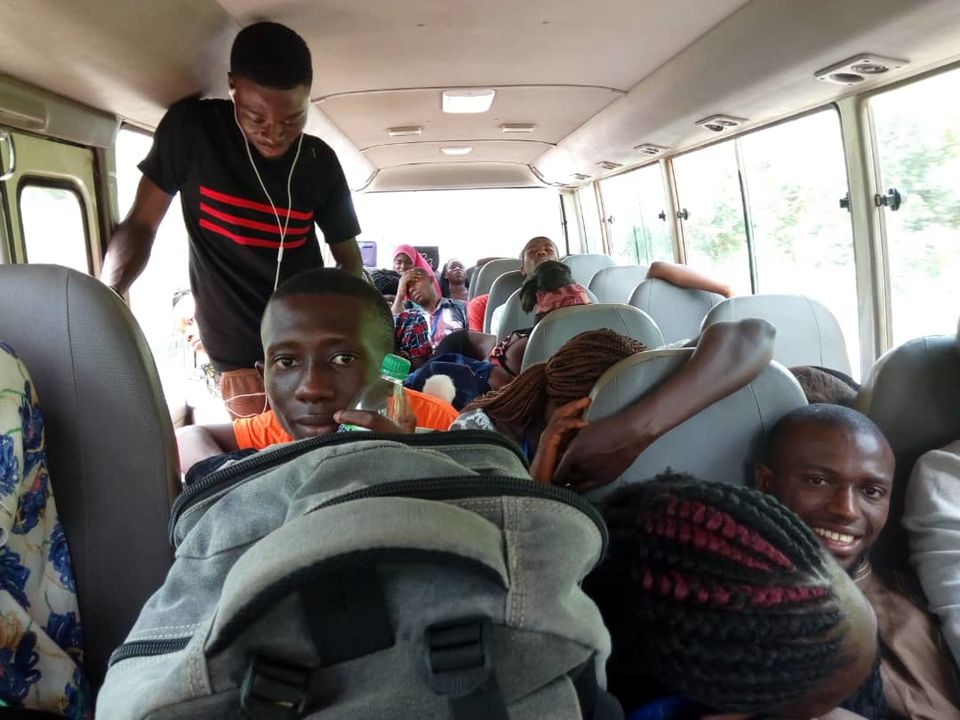 At Ogbese in Ondo State, at 4:14 pm. The Writer, Momoh Ayuba Danjumah (Pen-Chant) a 300level Student of the Department and few Muslims used this time to worship and pray at a nearby mosque while others explore the area a little and others bought food of verities.
We moved passed Akure where we saw various institutions like Federal University of Technology Akure, Afe Babalola University and also the Federal Government Girls College.
At this place, a 200level student called Samuel entertained the second coaster bus with his various dancing skills resulting from the Jamb Box (MP3) playing Nigeria songs.
At about 5:34 pm, rain started pouring down heavily which lasted for 30 minutes, then we drove passed Oduduwa University, Cole Plant, Nigeria Brewery Company, Osun State University Signpost, Mountain Top University, Redeemers University all in Osun state.
At about 7:41 pm, we were heading towards Lagos - Ibadan Expressway. At Iwo road the places were lively and the light was all over the place. The writer ( Momoh Ayuba Danjumah A.K.A Pen-Chant) shared his experience 3years ago at Iwo road when returning from a conference at University Of Ibadan. He narrated how scammers tried to dupe him and collect his money but as a sharp Igala guy, who was born and raised Lagos State, he did not allow the guys to scam him. Everyone all laughed at the incident.
From Berger, we drove to Ikeja, from there to Oshodi then finally Mile 2 at about 11:02 pm. The road was blogged by heavily tankers and cars which were going slowly. All the students including the drivers were all tired. We spent some time at the traffic before we finally arrived at mile 2 under the bridge where the Hotel we lodged was located.
Source: Sagetravels.com