I keep reading these articles on how we should shun foreign destinations because there are so many beautiful places we can visit closer to home. I didn't realize this would turn out to be so true for me this Friday evening. I came across this quaint cafe which is just a stone's throw from my house, and I couldn't help but wonder why I hadn't seen it before.

I'm talking about "Rose Cafe" in Saket in Delhi. I'm going to keep my article super short today because I think the pictures will be enough to entice you to pay a visit to this cafe this weekend. So, how did we end up finding it? Alright, I won't take credit for this. My husband happened to find this place because we wanted to try out a new restaurant on Friday evening. I just sat lazily and said we should order in, but he was sure I would like this place. So, along I went.
To be honest, when I heard the name, I thought it'll be just another typical cafe. However, I was pleasantly surprised by their food and decor. If you're looking for a new place to visit in Delhi this weekend, make sure to visit this place. The moment you enter, you'll find that you've been transported to a peaceful haven.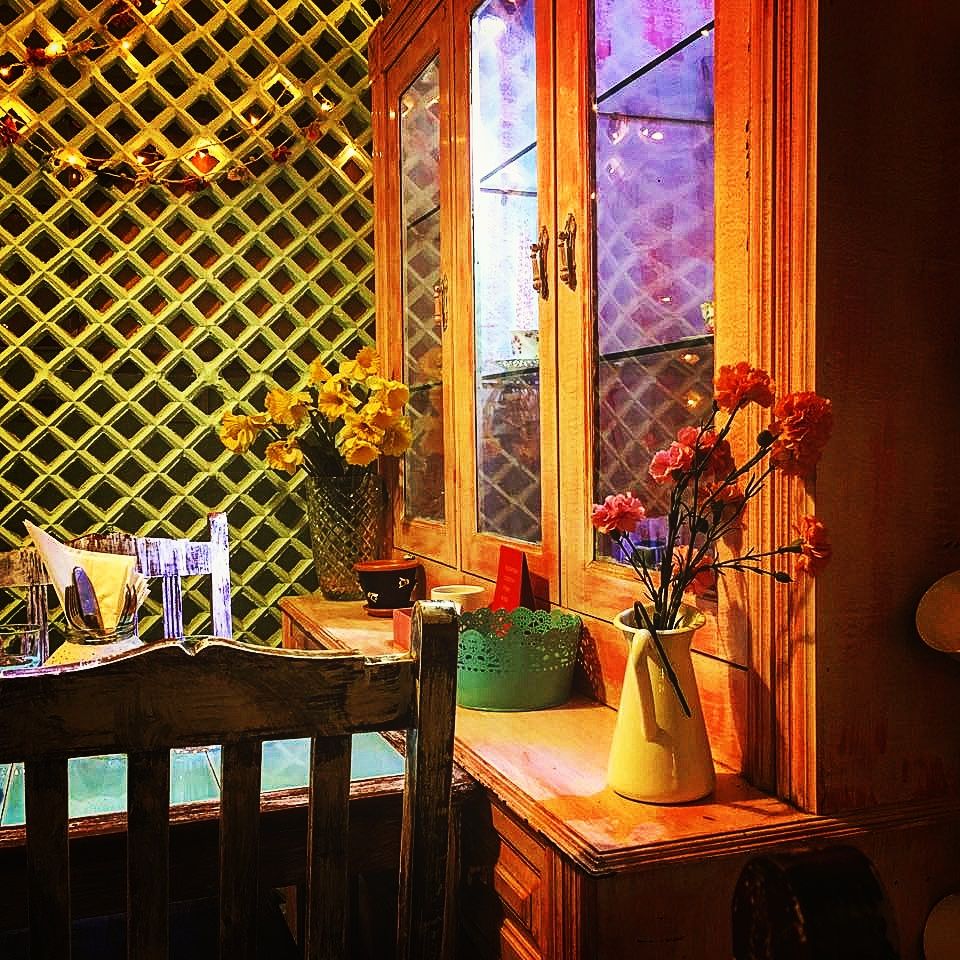 Decor
I think the picture below is enough to give you a feel of the place. The cafe has a cutesy, old-worldly charm to it. The moment I entered, I started checking out the lamps and wall decor and started wondering about how I could set up the same stuff in my house as well.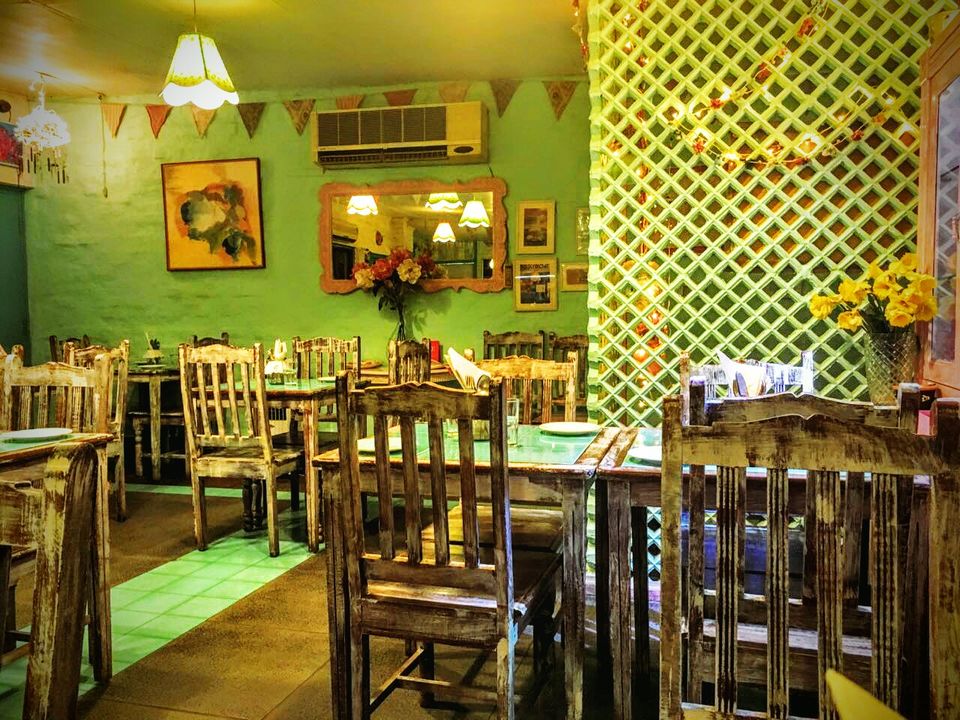 The place has both indoor and outdoor seating. I loved the ambience of the place and the fact that the music wasn't deafening like most other restaurants nowadays.
They have sofas as well, cozy corners and funky lamps and clocks. You'll want to just curl up and read a book in this place.
Food
We ordered "Spaghetti in pink sauce with ham and mushrooms" and the "Sausage, caramelized onion and mustard" open sandwich (see picture below). I didn't want mustard, and asked for mushroom sauce instead which was readily provided. The food was super tasty and the quality was good too. The server was very polite and the food was served pretty quickly.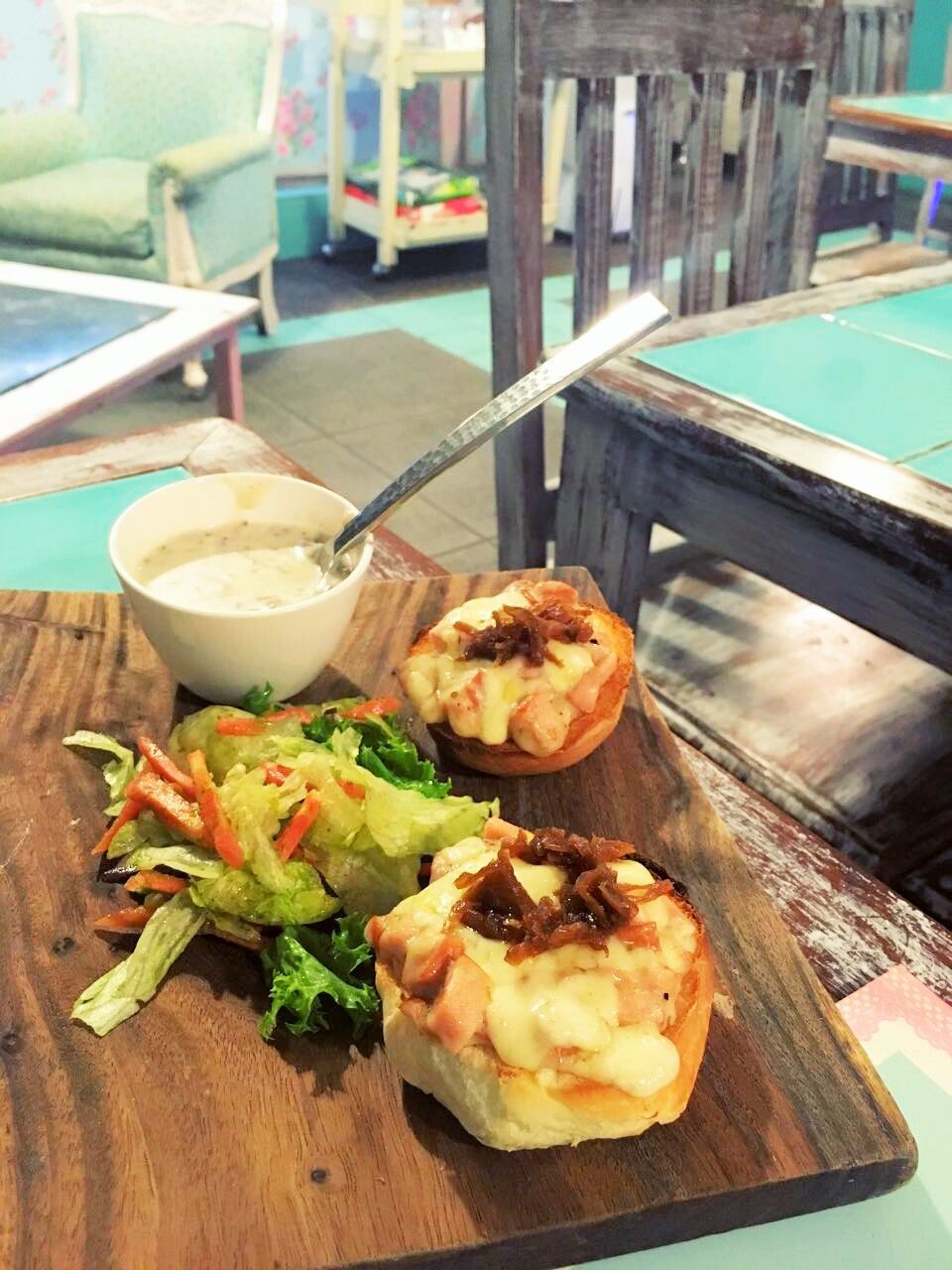 I found the prices of the dishes to be reasonable unlike the exorbitant prices quoted at most restaurants nowadays.
Couple of things to remember:
1.) The cafe is only open till 9 PM, so make sure to reach early if you're planning to grab dinner.
2.) The locality isn't great, and you might feel like you turned up in the middle of nowhere. But, once you enter, you'll love the place.
If you're looking for some inspiration, try this place out. You can just sit for hours, and read a book, write some poetry or catch up with some friends whom you haven't met for a while.
I honestly have nothing bad to say about this place! I'm just surprised that every time I feel like I've seen everything in Delhi, it quietly throws up these surprises.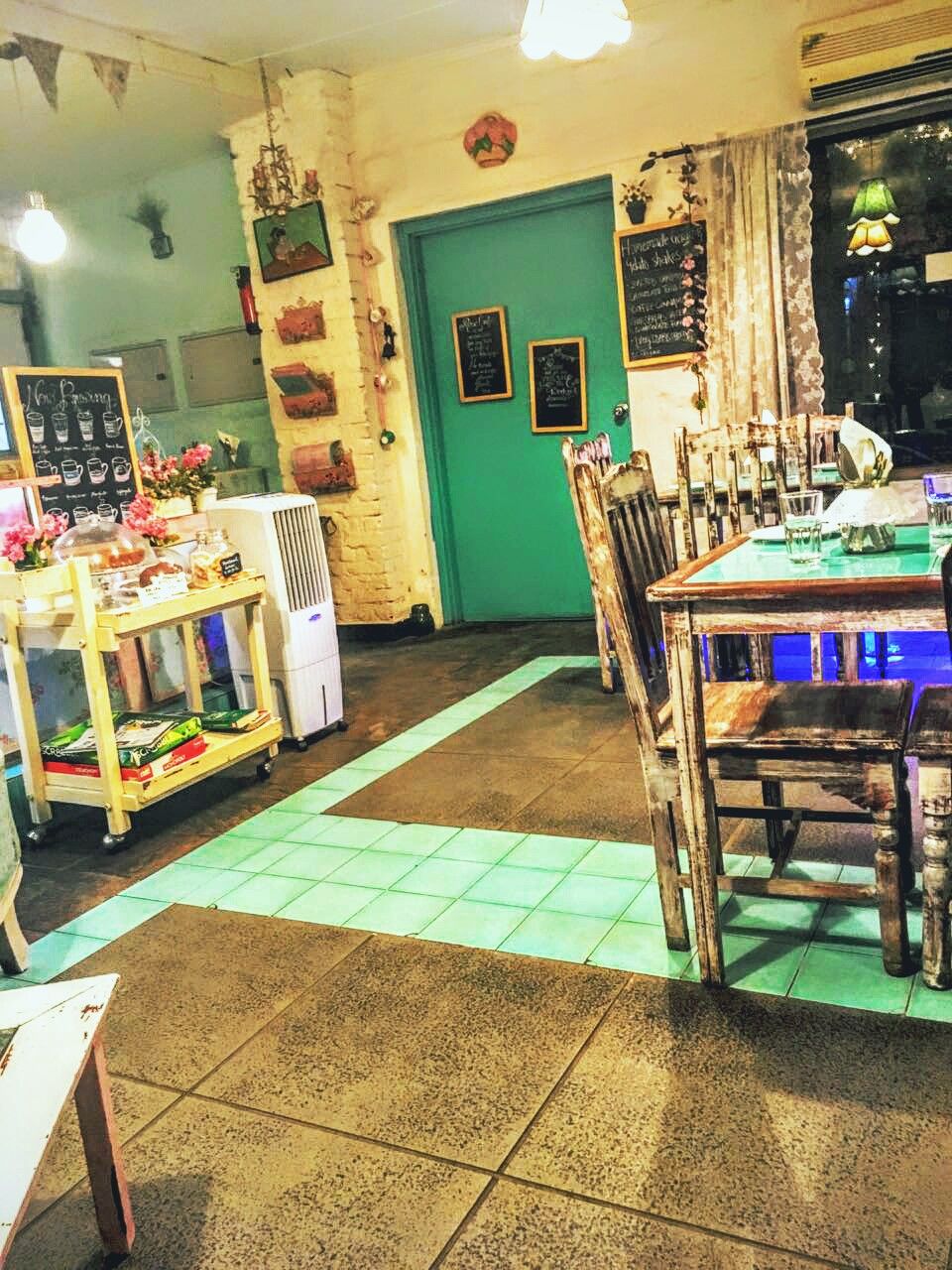 To check out more such articles, check out my blog at I want the Zen Life