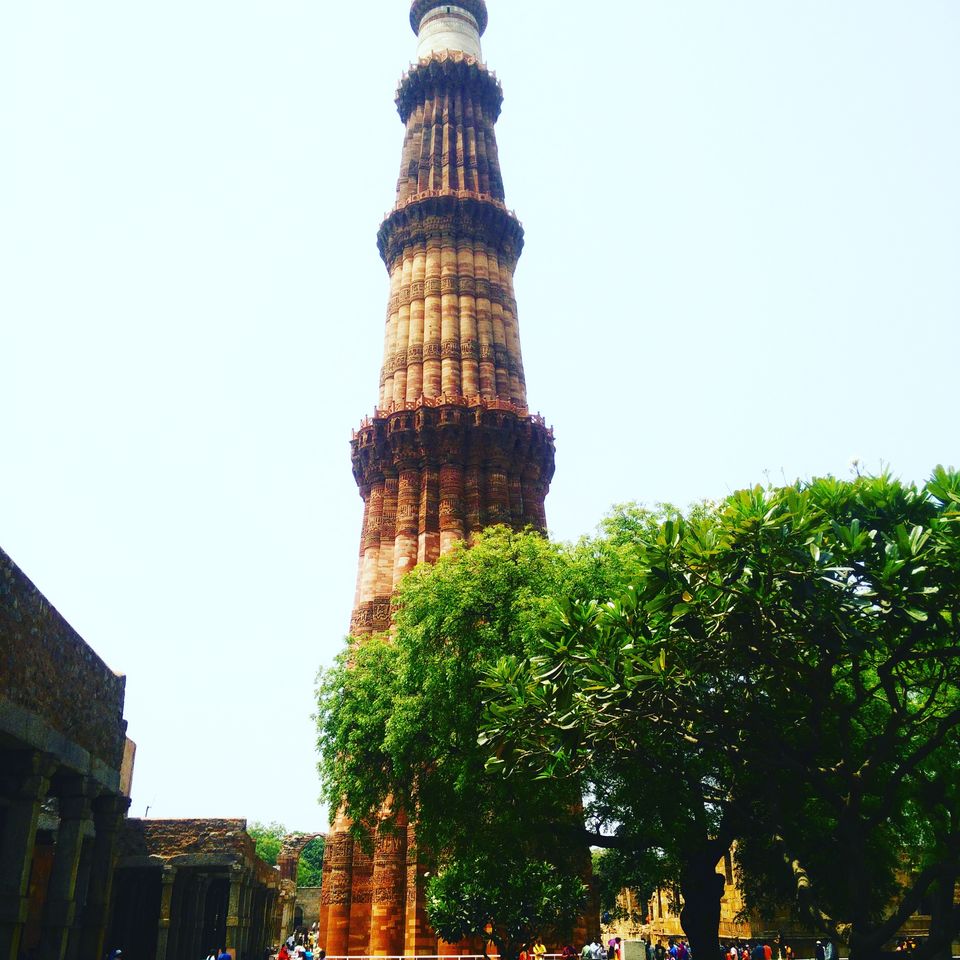 I live in Delhi and I want to see the Acropolis or the Stonehenge. In fact, I'm constantly making a list of the places I want to visit. However, I have never ventured out to see the Qutab Minar which is situated very close to my house. It's human nature to want things which are more difficult to get rather than to want things which are easy to get but might be just as valuable. I had been to Delhi as a child, and might even have seen the Qutab Minar but I didn't remember a thing.
I had moved to Delhi three years ago for my work, and I frequently see the Qutab Minar during my daily travels. But why did I never venture inside the complex and see the Qutab Minar properly in my three years in Delhi? Partly because I know it's right around the corner and I can see it anytime I want to. Partly because of laziness and inertia. And, partly because it's so easily accessible for me. But, that doesn't reduce it's value. This weekend we had family visiting which made us venture out for some sightseeing.
Only when set out to explore the city we live it and view it's many attractions, do we realize how much we tend to trivialize the place where we actually reside.
History Matters!
We all studied about the Mughal dynasty in history classes back in school, and we all vaguely remember seeing a picture of the Qutab Minar in our history textbooks. Usually, when I go sightseeing, I do try to read about the history of the monument rather than just see a tower and forget about why it's historically significant. Often though I get lazy and I don't end up reading about it. But this time I figured I should read a little about the monument as I did recall some facts but couldn't remember them clearly. Following are some of the facts which I found pretty interesting:
Founding: The minar was constructed as a victory tower by Qitub-ud-Din Aibak, the first ruler of the Delhi Sultanate, however it wasn't completed by him. It was completed by his successor by his successor Iltutmish who was married to Qitub-ud-Din Aibak's daughter. Over time, it has been damaged by lightning and earthquakes but it has been repaired by subsequent emperors.
Architecture: The architecture is unique with inscriptions carved into the red sandstone in flowing calligraphy style. The base of first storey has alternate angular and circular flutings, the second one is round. The third storey of the Qutub Minar has angular flutings. The tower tapers as the height increases and there are balconies at certain levels.
Note: The public cannot climb to the top of the minar, for safety reasons. At one point, tourists were allowed to climb to the top, but after a few accidents and tragedies, it has now been shut off.
Trivia
The Qutab Minar is a UNESCO World Heritage Site
Though it's considered to be the highest minaret, it is actually second to the Taj Mahal, which is the tallest brick minaret in the world at 73m
How to reach the Qutab Minar
The Qutab Minar is located in Mehrauli in Delhi, and is quite easy to reach. The nearest metro station is the Qutab Minar metro station. If you happen to be located close to the Qutab Minar, taking a cab/bus is quite convenient as well.
Entry Fee: The entry fee is INR 30 for Indians, and INR 500 for foreigners
What to See
As you enter the complex, you will naturally gravitate towards the Qutab Minar, and be awed by it's stature and beauty. Make sure to go up close and check out the beautiful carvings in the stone.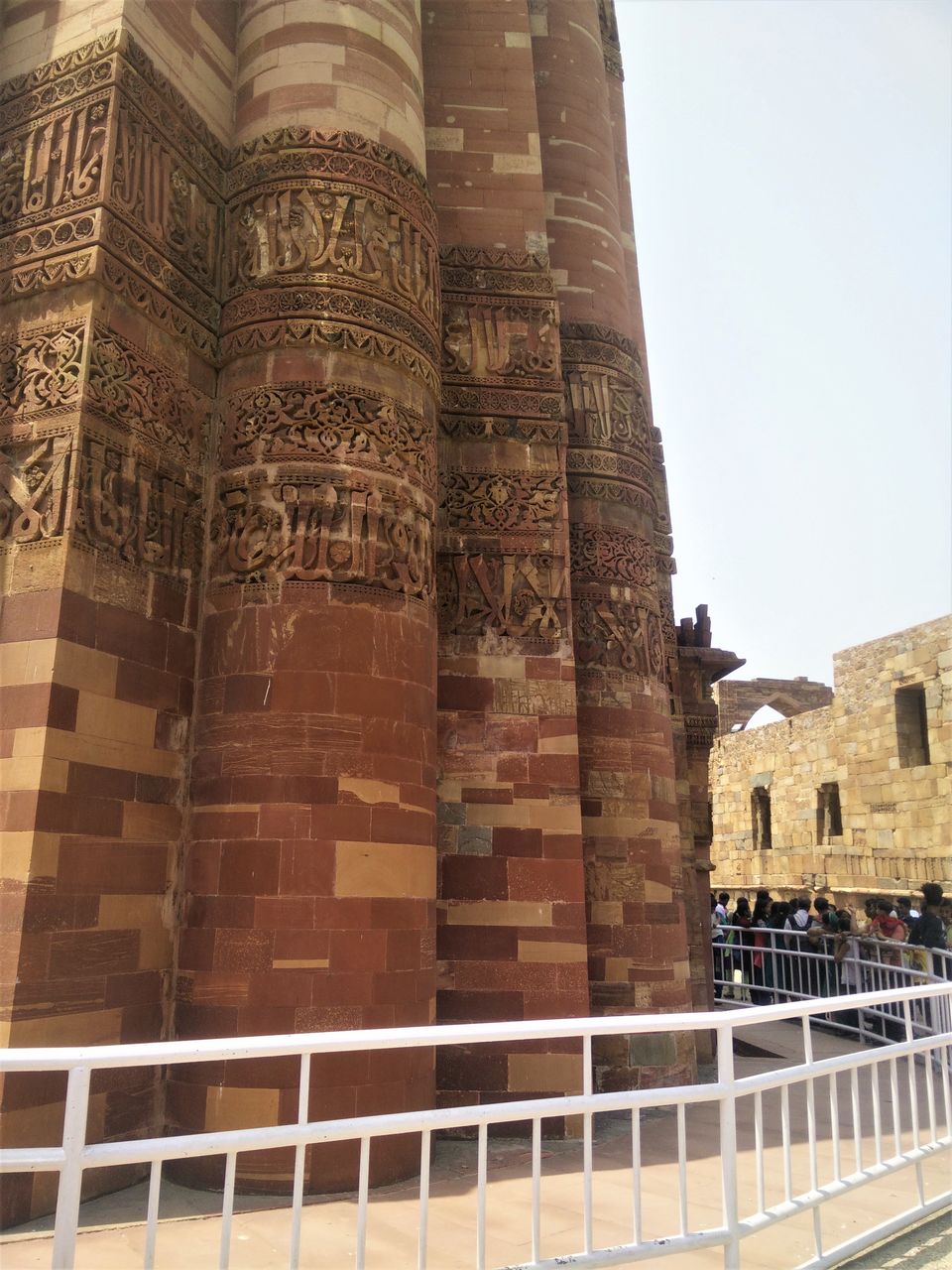 Surrounding Gardens: The Mughal gardens are beautiful and Delhi has a lot of them. The Qutab gardens are magnificent as well, and you can take a stroll or just sit and relax in the pretty gardens.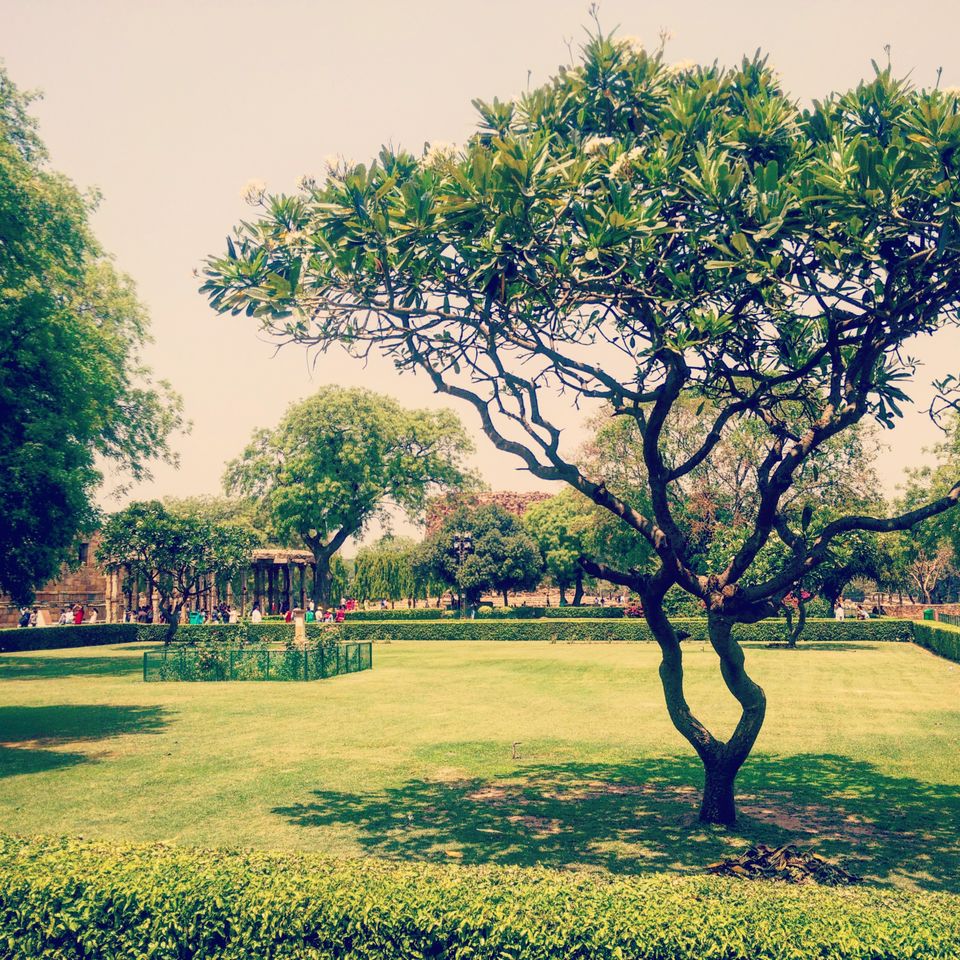 Surrounding Architecture: The surrounding monuments are worth looking at. One of them is the Alai Darwaza which is a magnificant gateway with inlaid marble work. It's interesting to note that it was constructed as a part of Ala-ud-din Khilji's quest to make four such gateways, but only one was completed.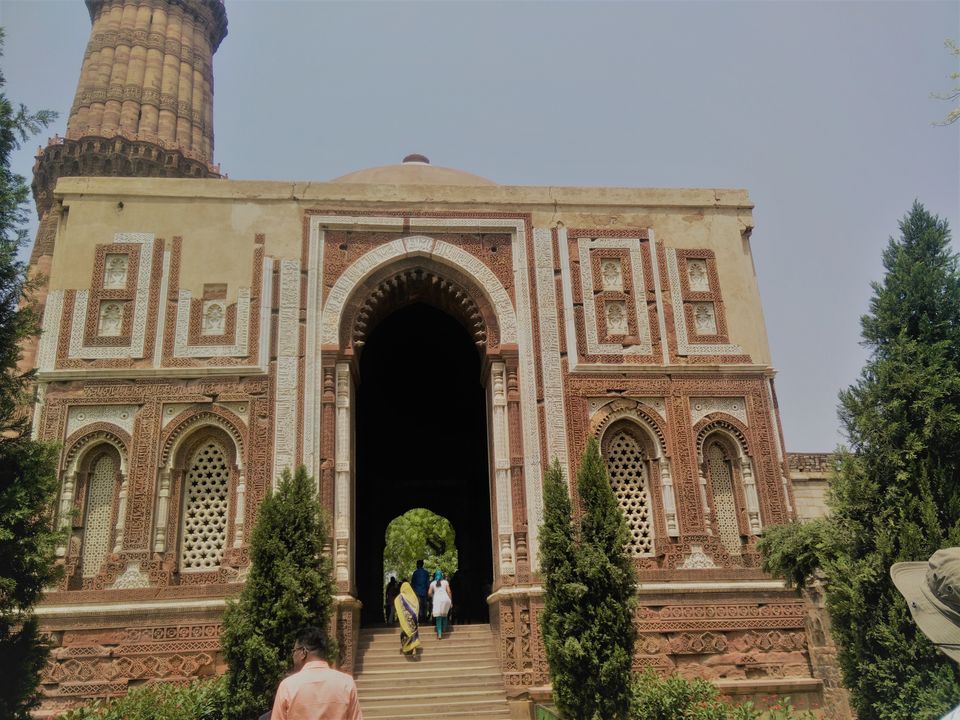 You'll also see the pillars of the Quwwat-ul-Islam mosque in the Qutab complex. It was the first mosque to be constructed in India.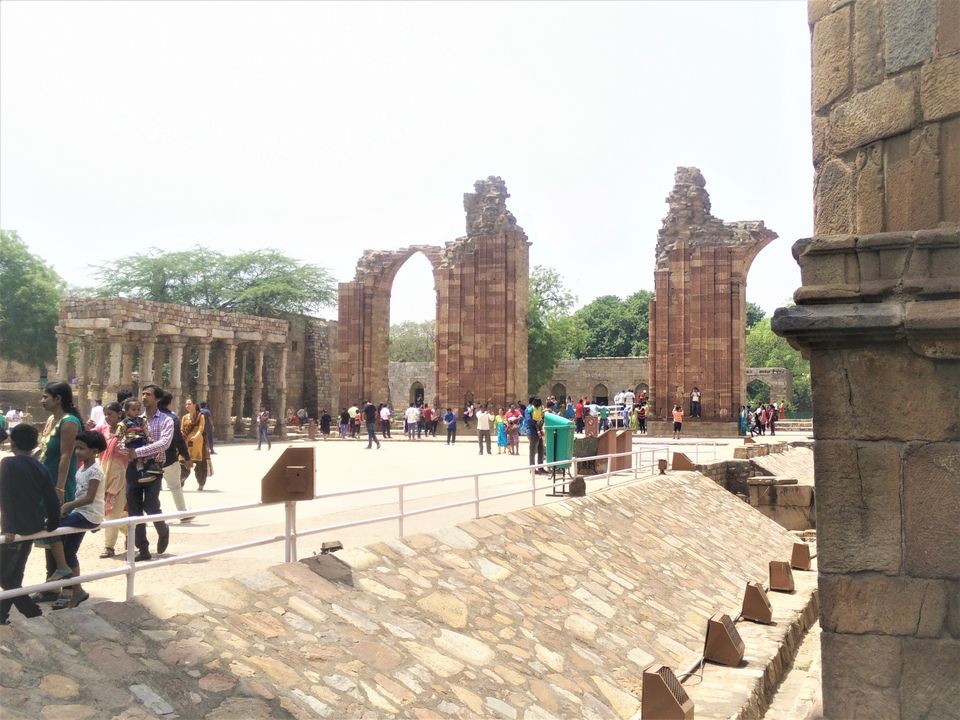 If you walk around the Qutab complex, you'll find one minar which was never completed. I found it to be exceptionally eerie and beautiful.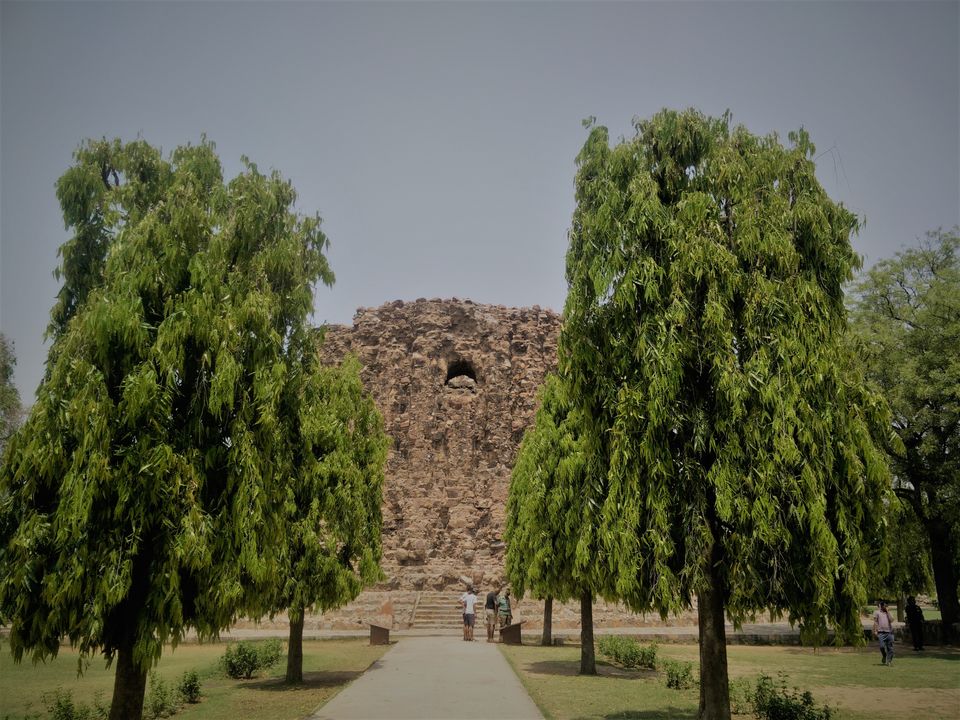 Walk around and you'll stumble upon small wells, intricate doorways and corners which will amaze you.
Best Time to Visit
If you're not aware already, Delhi is hot in summer, and you're not going to feel like walking around if you're drenched in sweat and the sunlight is so strong that you can't look up. The best time to visit historical monuments in Delhi is winter and the best months are typically from October to March.
If you already live in Delhi, chances are you would have seen the Qutab Minar. Or else, do venture out and see the Qutab Minar on one lazy weekend. It's an under-rated wonder and deserves to be seen more. For most such articles, check out my blog here