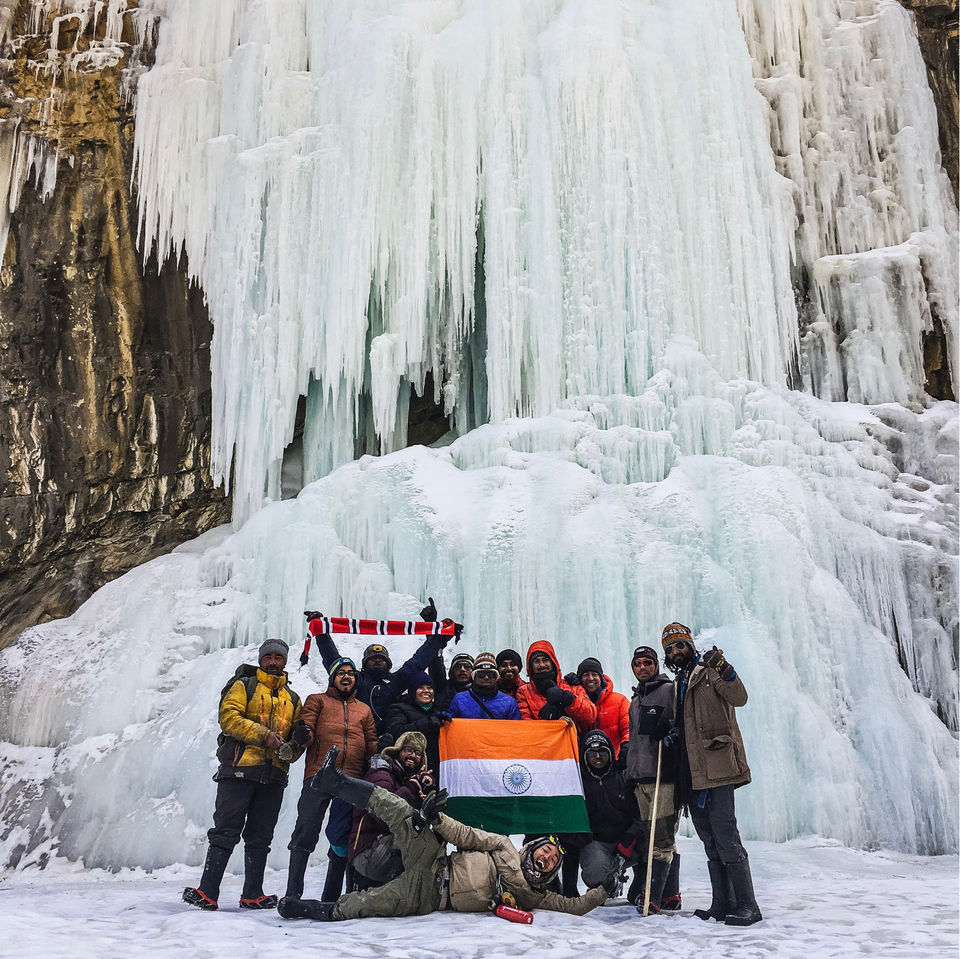 Today we reached here in the morning and after having some rest we roamed near Leh Market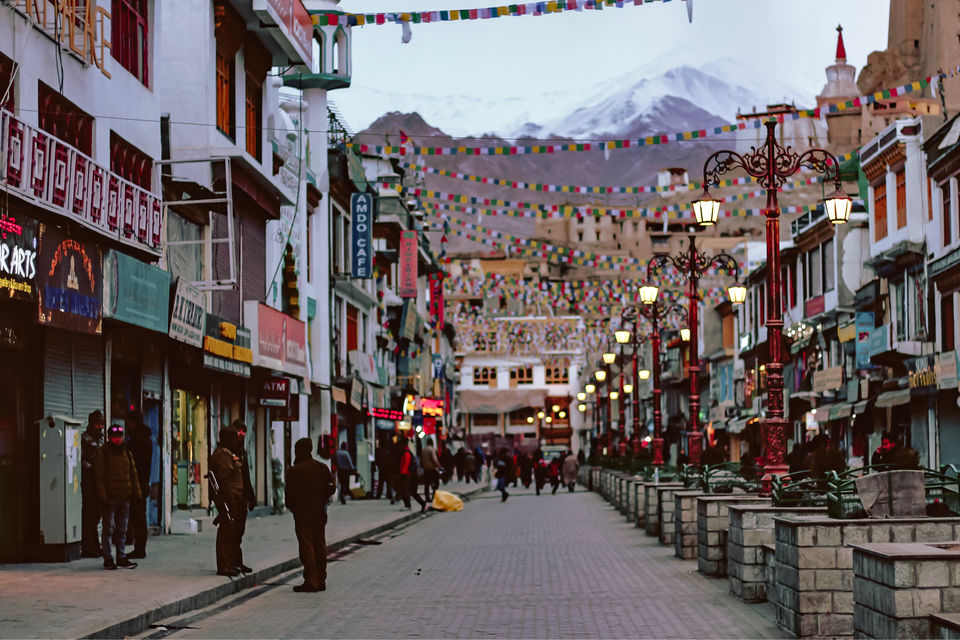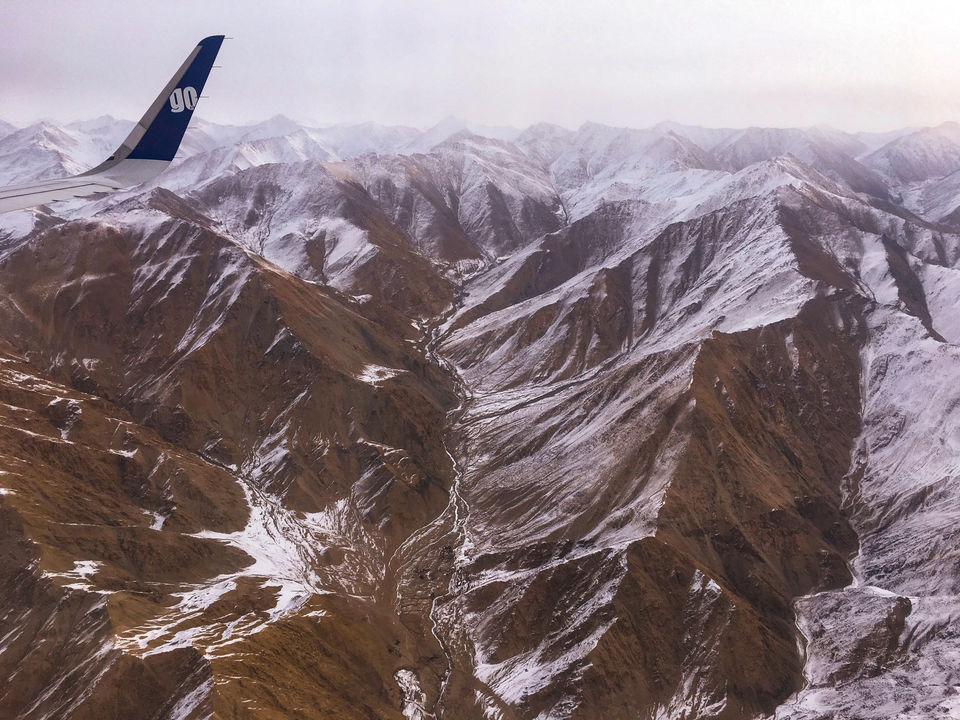 Next morning we also roamed through many streets in Leh, clicking some photos.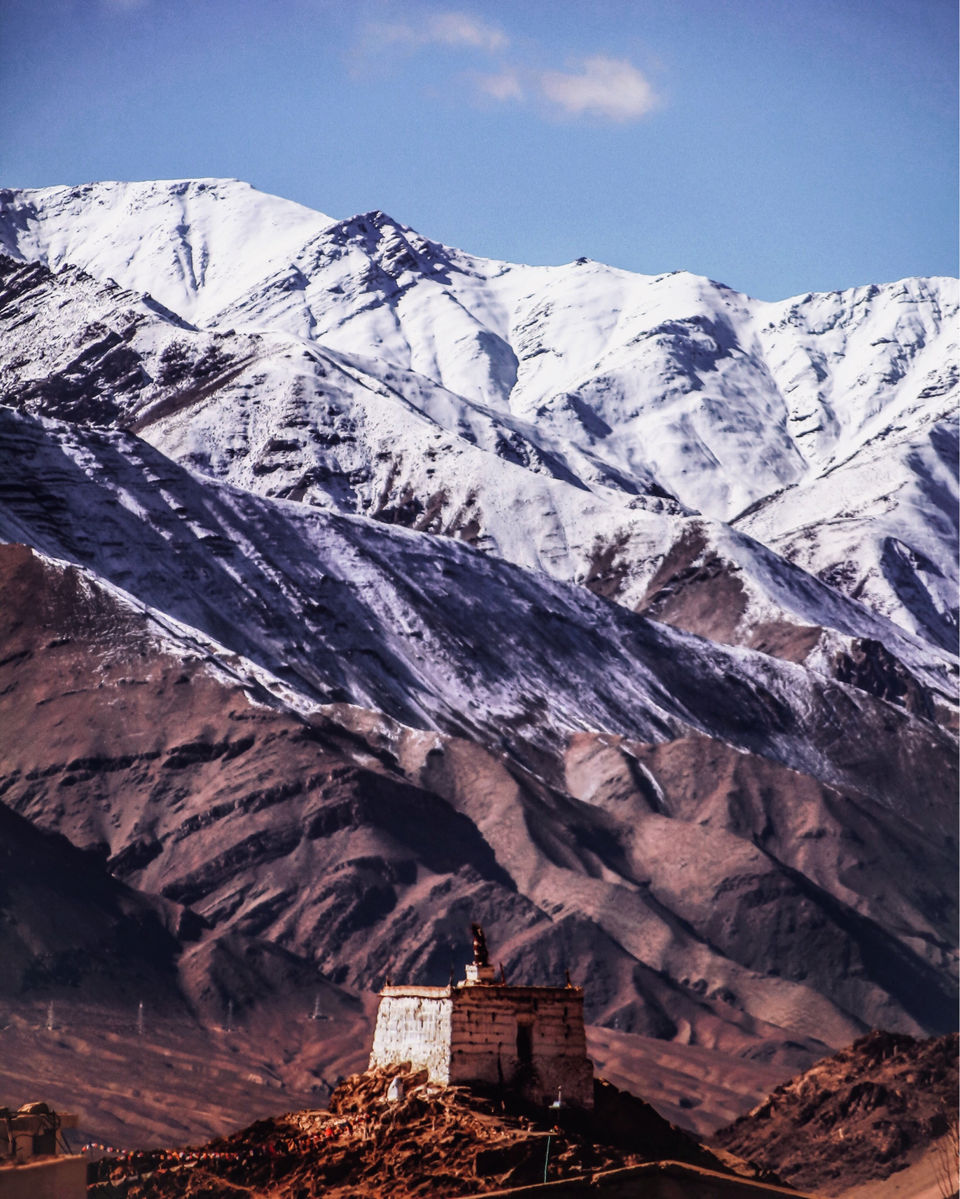 In the afternoon we headed to Santi stupa and enjoyed a great sunset over there and lucky enough to watch a ice hockey match too! A great day spent at Leh and I am getting fall in love with this city!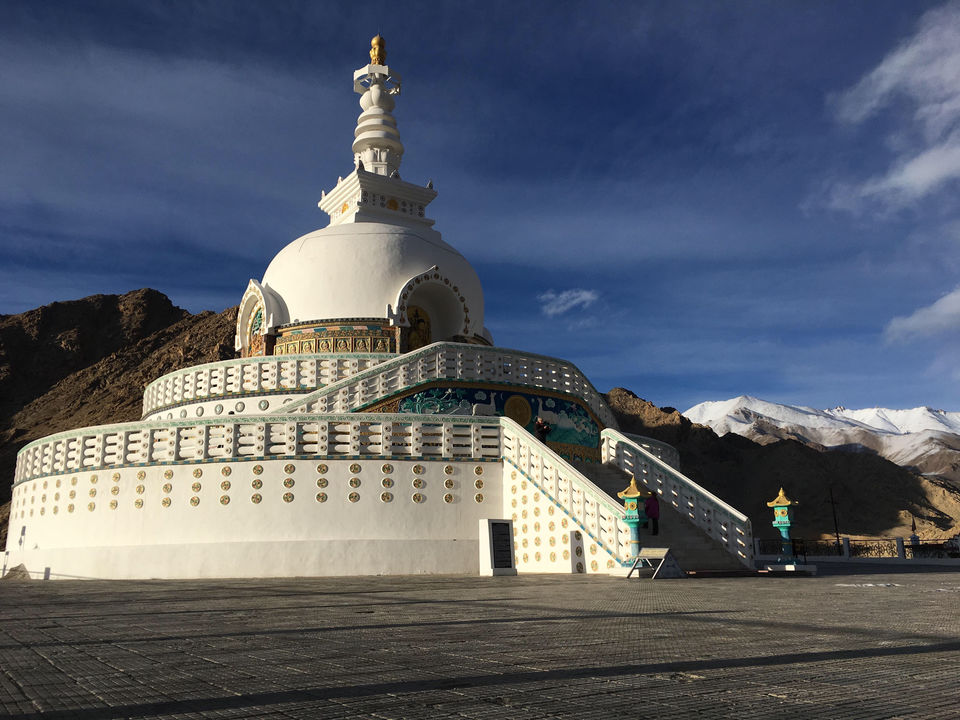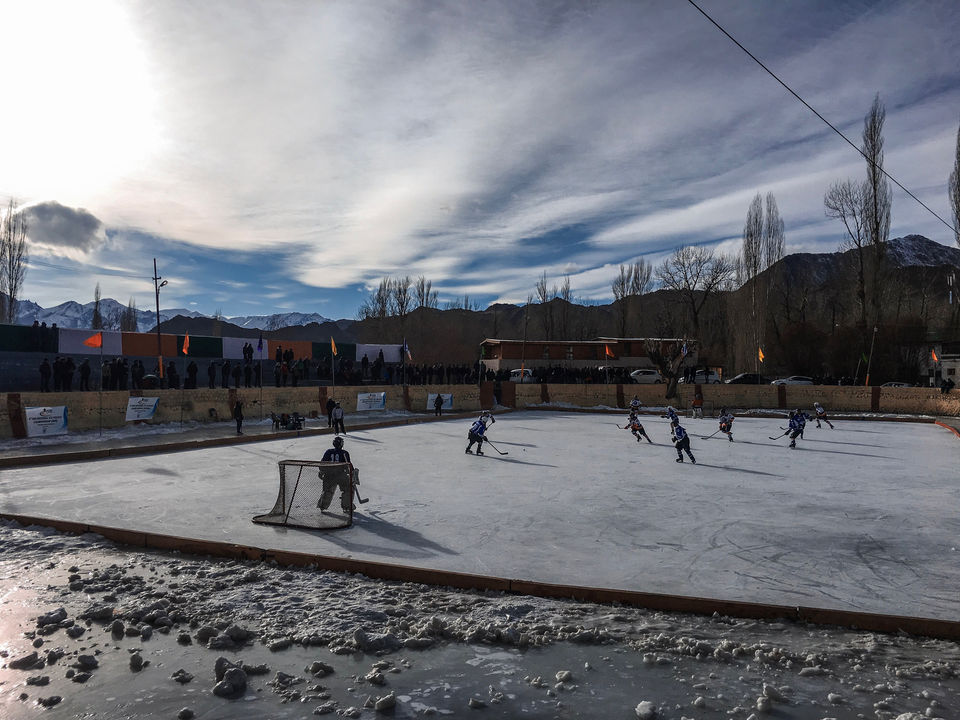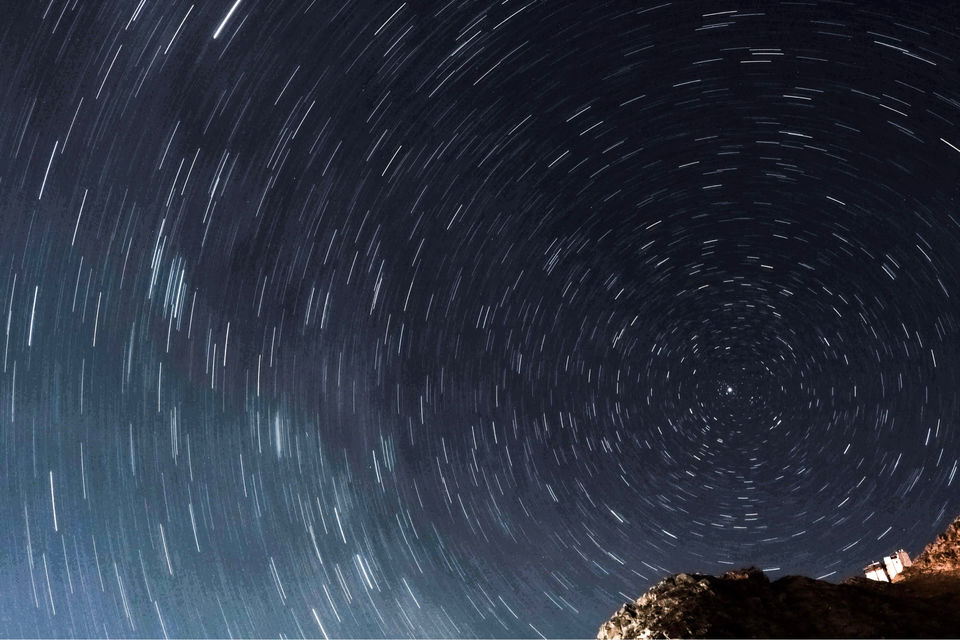 Today we visited Leh palace! A great historic place in Leh!
Next Day early morning we woke up to enjoy the sunrise and it was just eyestucking view! Also roamed near Leh palace and trek upwards to get a great view of Leh city! After that we headed for mandatory medical check up to get clearance for Chadar Trek and it went well for all!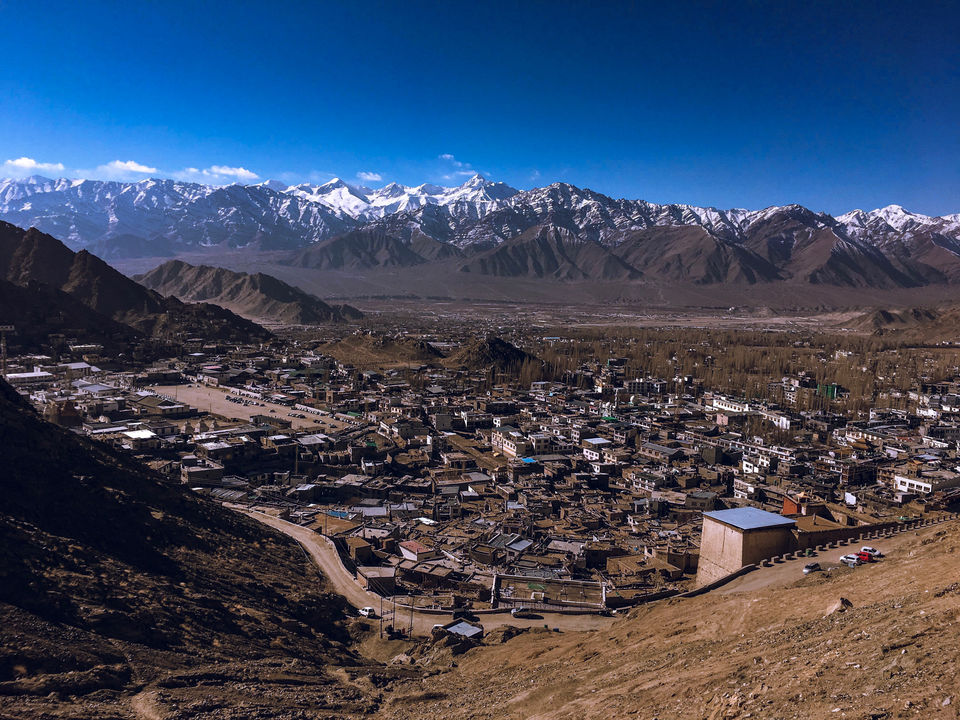 In the afternoon we again headed for Santi stupa and enjoyed! Then came back to our hotel and checked all our backpacks well for Chadar trek!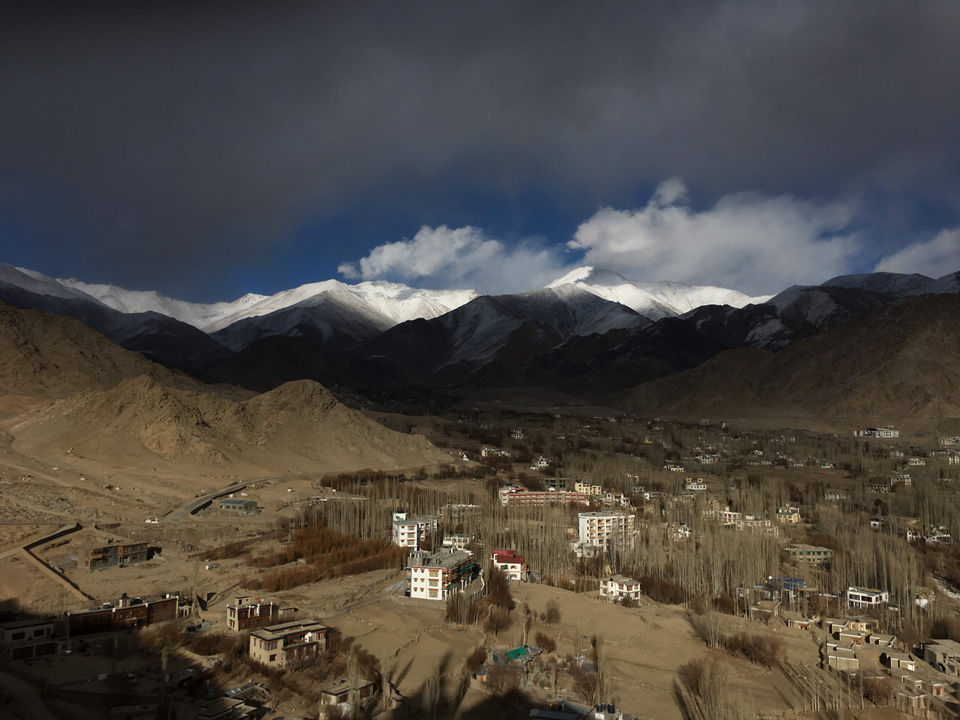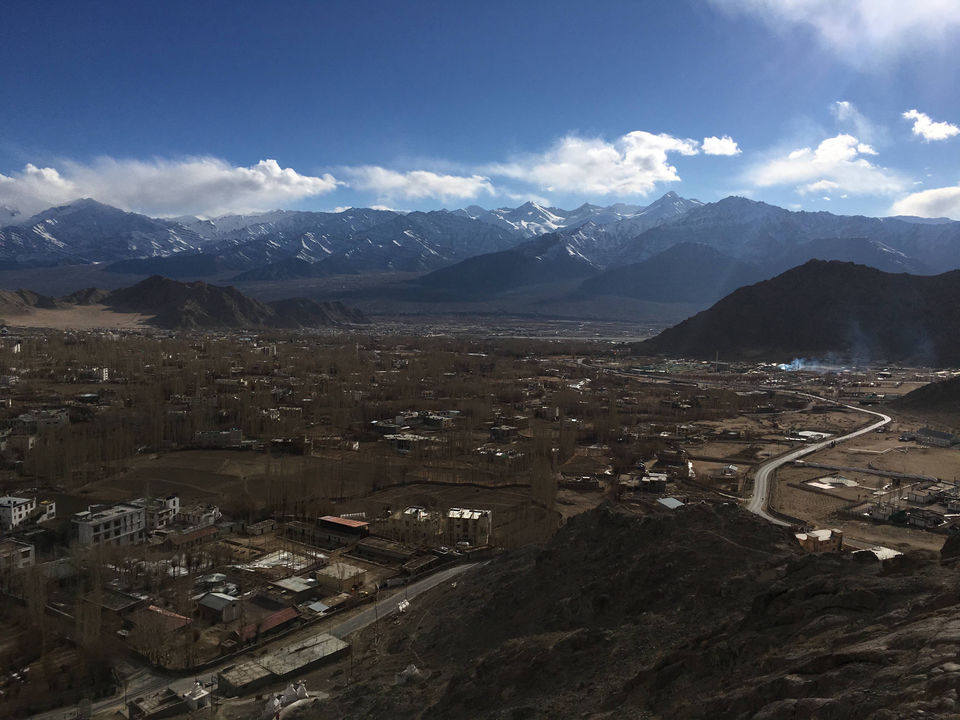 Here we started for Chadar trek and it took 4 hrs to reach to the starting point of our trek! After reaching there we started to know how to walk and how to fall on Chadar! Then headed to our first campsite in the Zanskar Valley!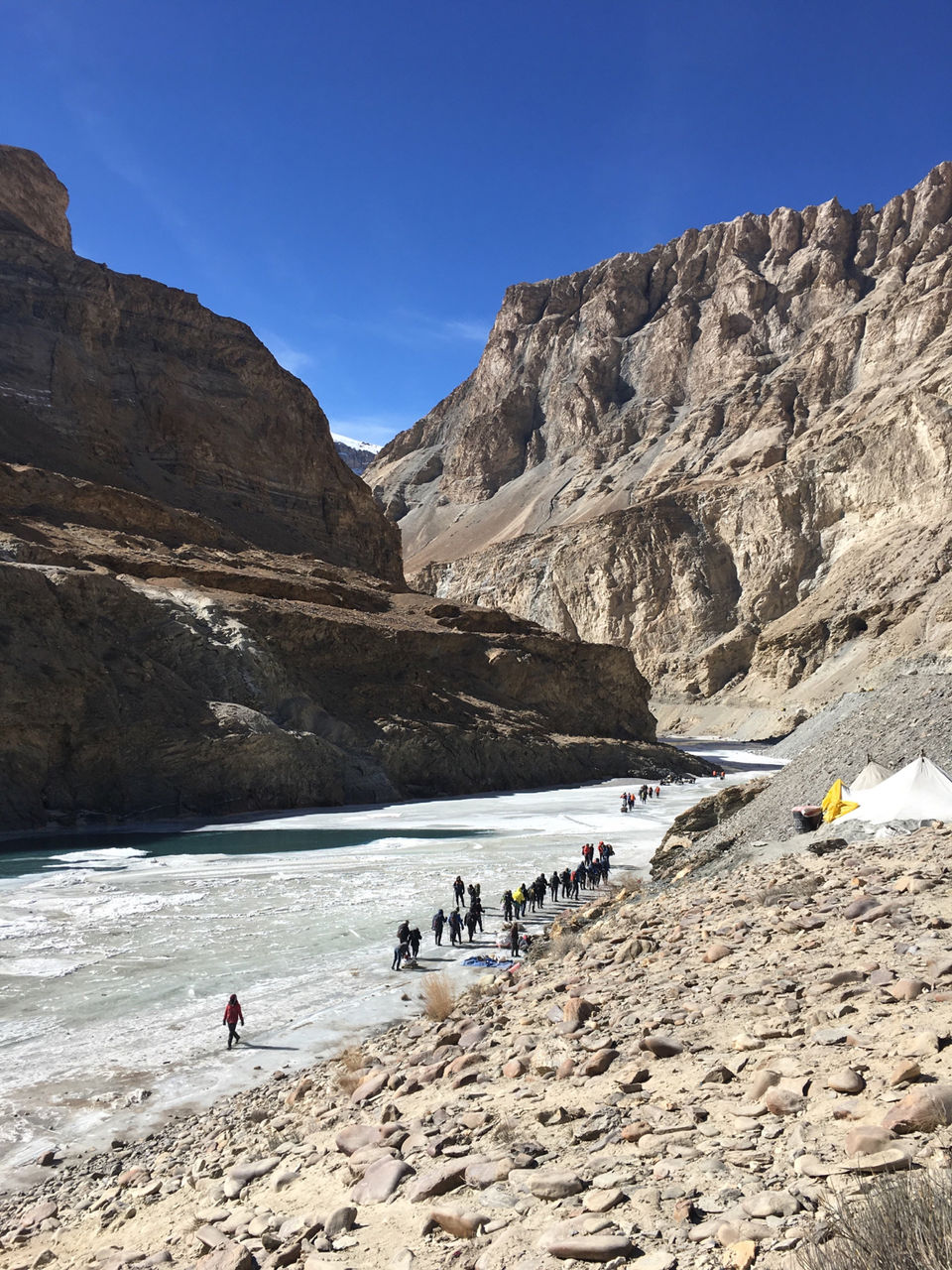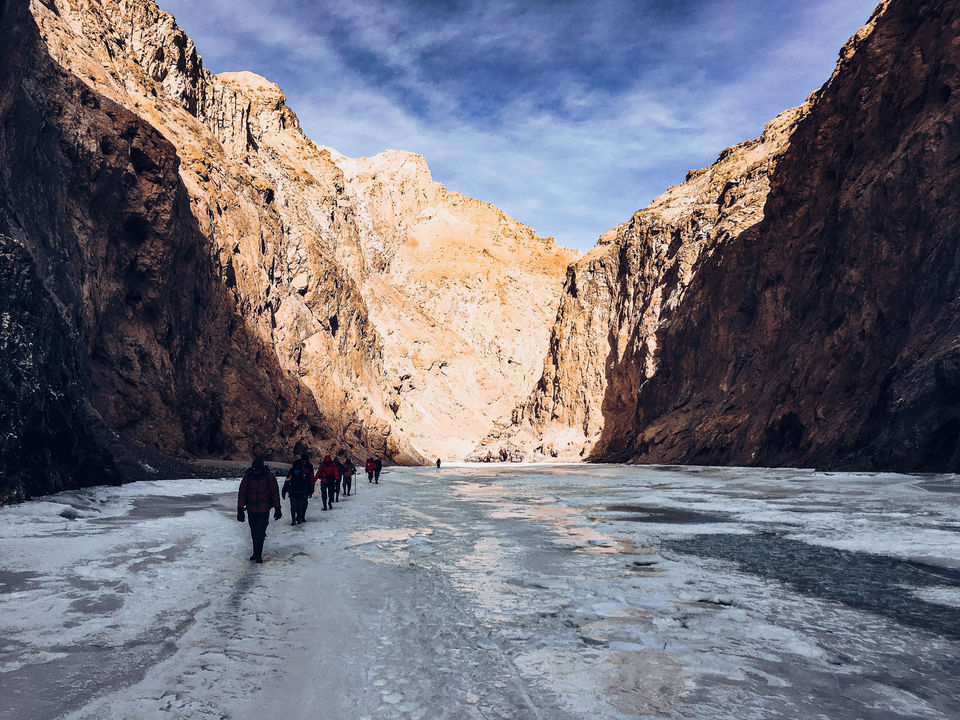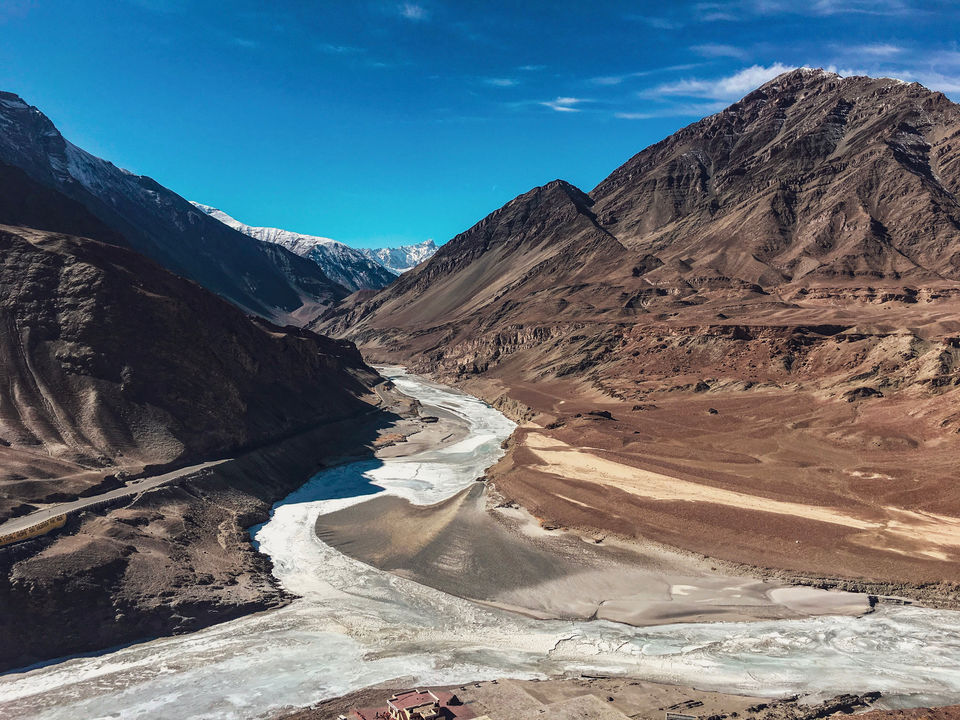 After reaching campsites we had some stretching and then played some cards inside our dining tent and then gone for sleep as we have to leave early in the next day!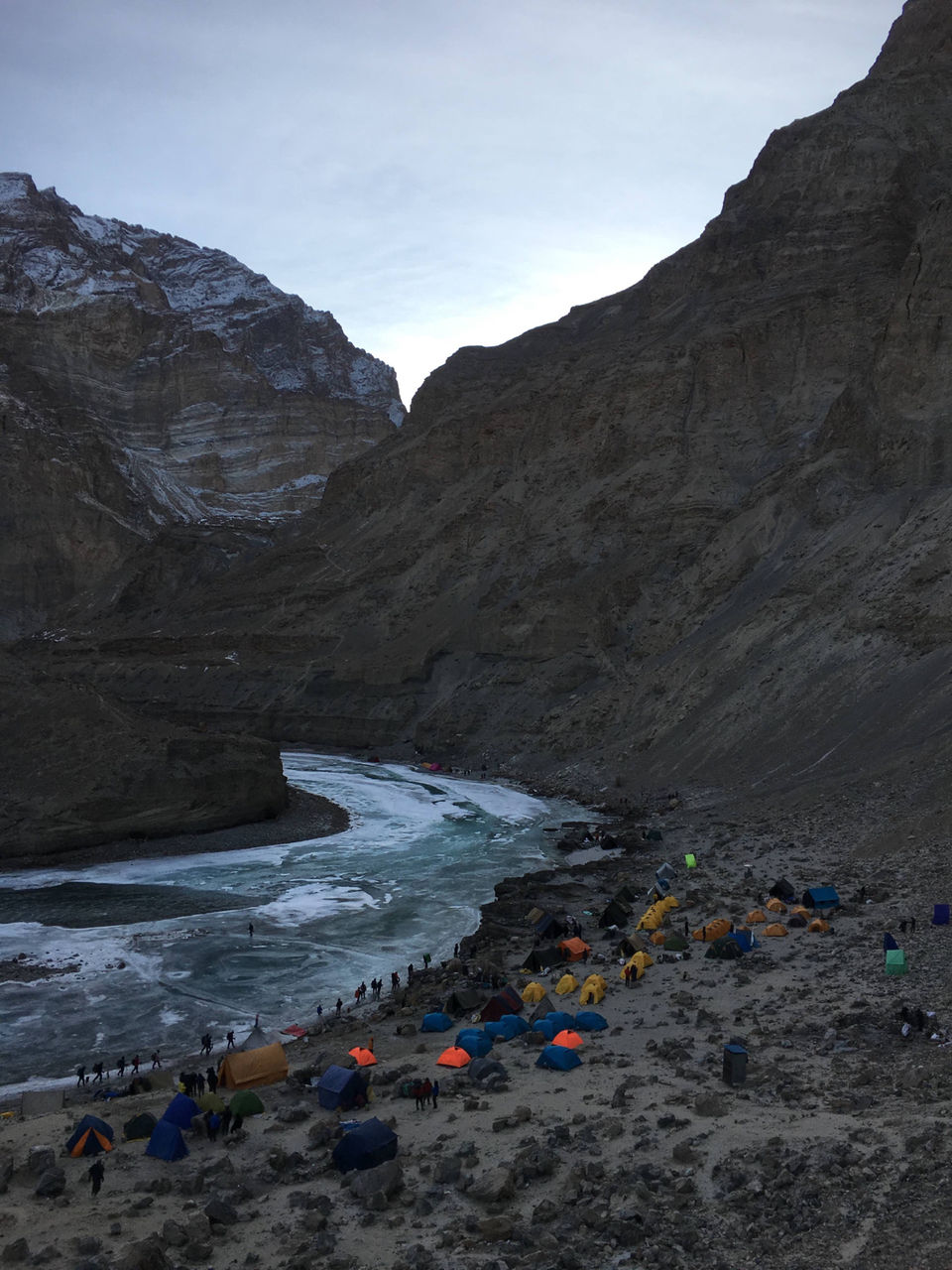 We started early and headed to Tibb cave campsite and view was speechless throughout our journey! Many frozen waterfalls on our way, many rock structures and many more!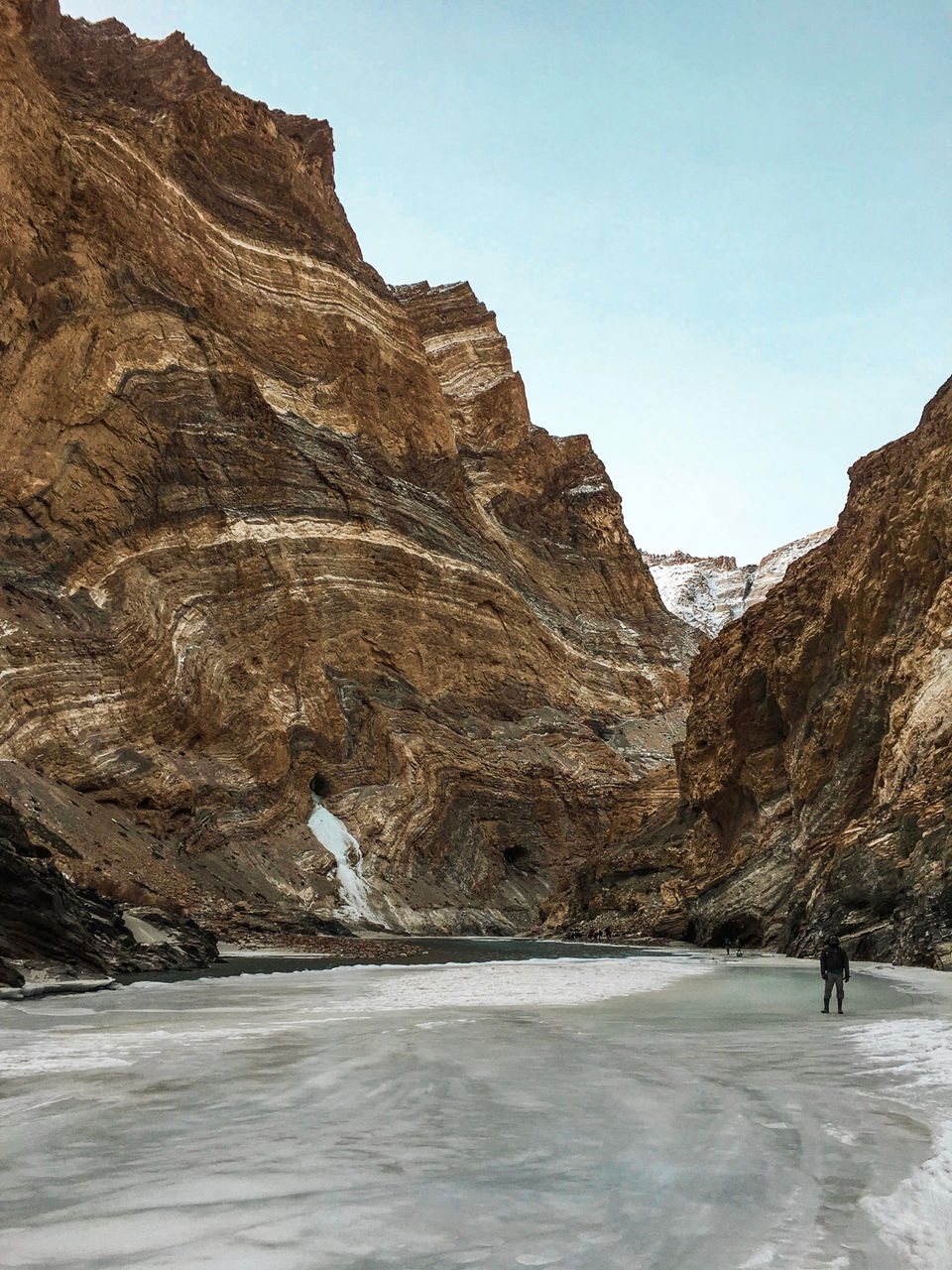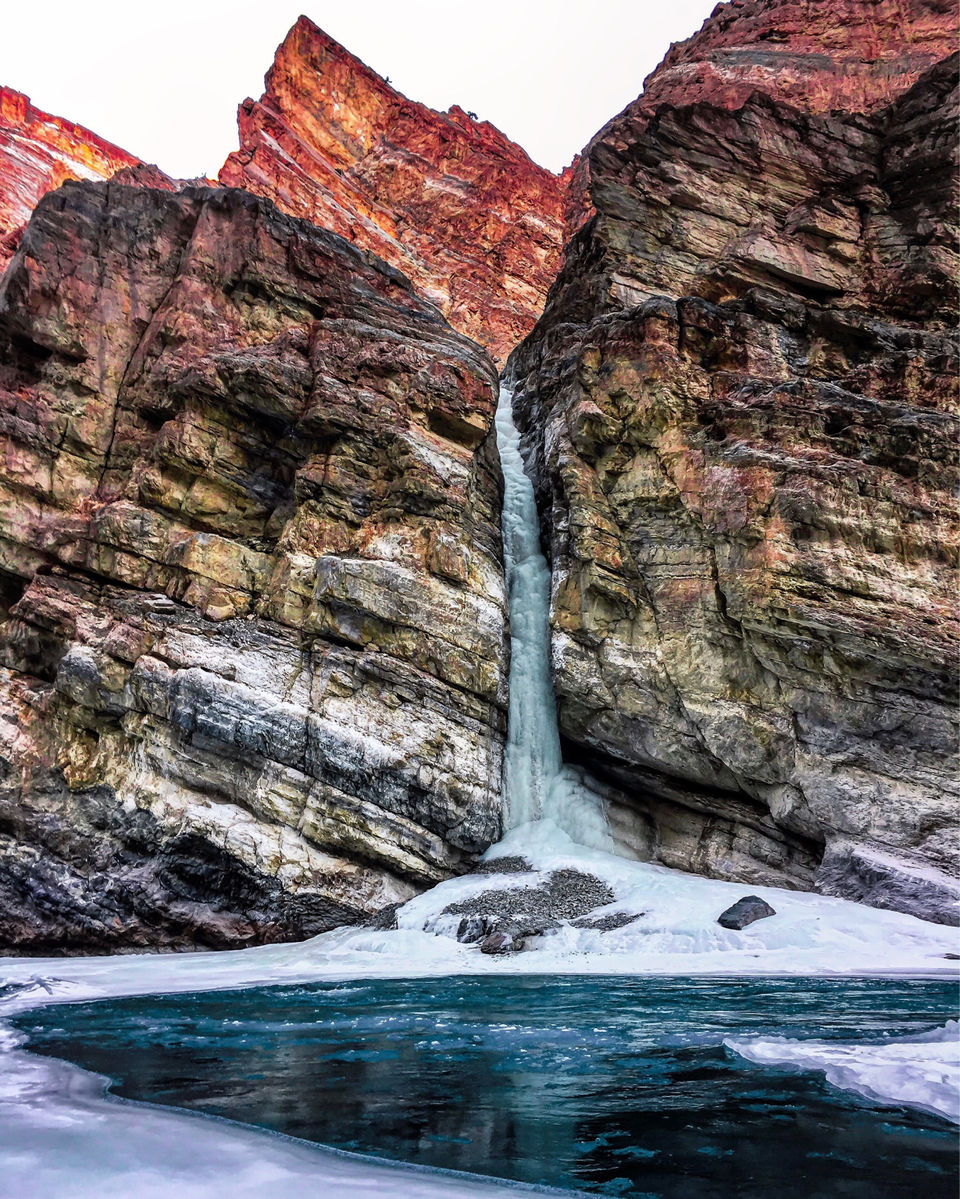 Today we started every early in the morning as we have to complete our summit to Niraq Frozen Waterfall and the journey was not that easy as at many places Chadar was thin and we experienced one of the horrible but memorable part during this trek when sub zero water got inside our gumboots! But finally we made it to Niraq Frozen Waterfall and I was crying with joy and happiness! We again trek back to our nearest campsite!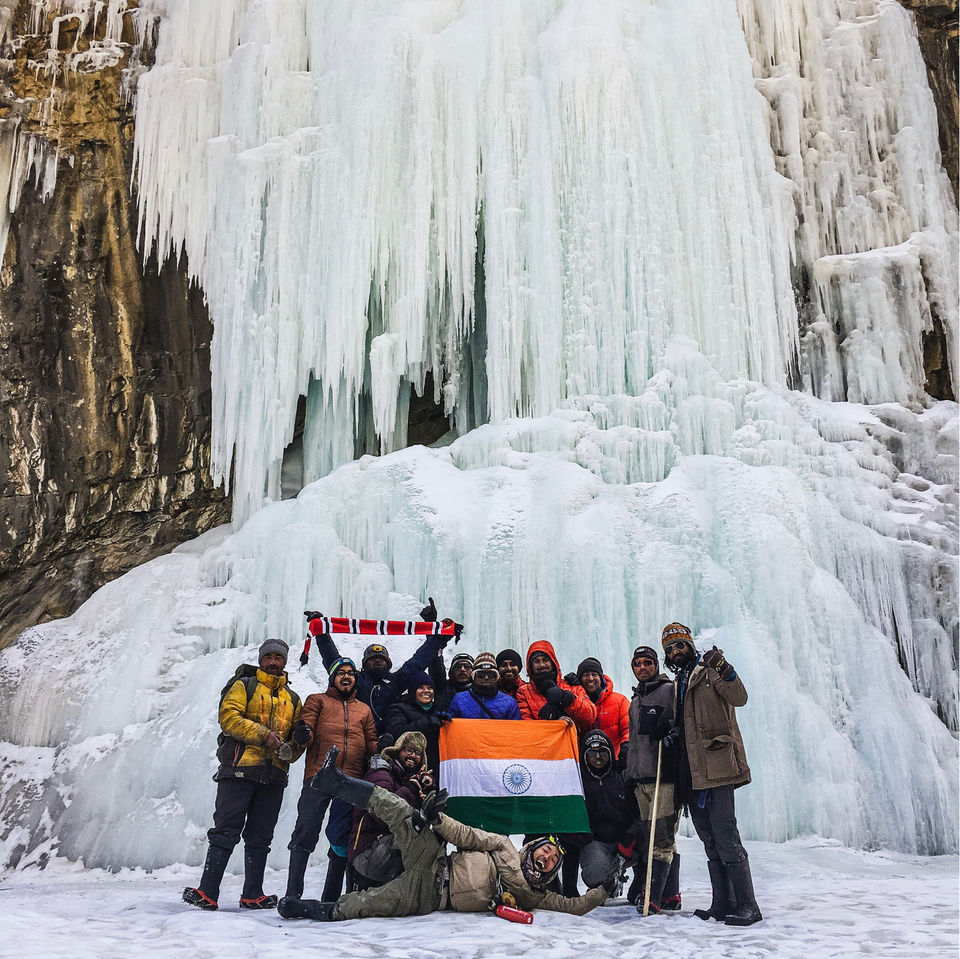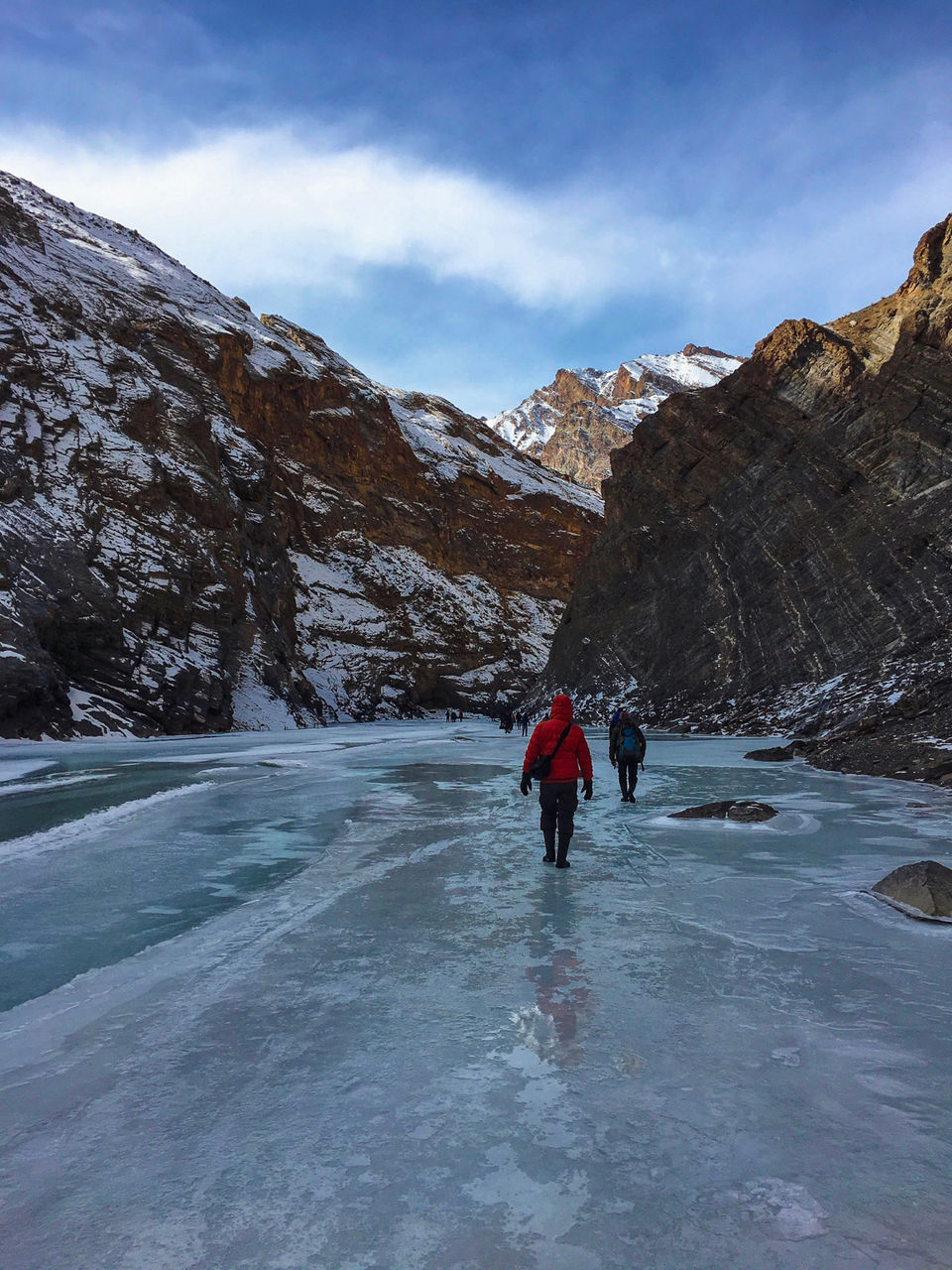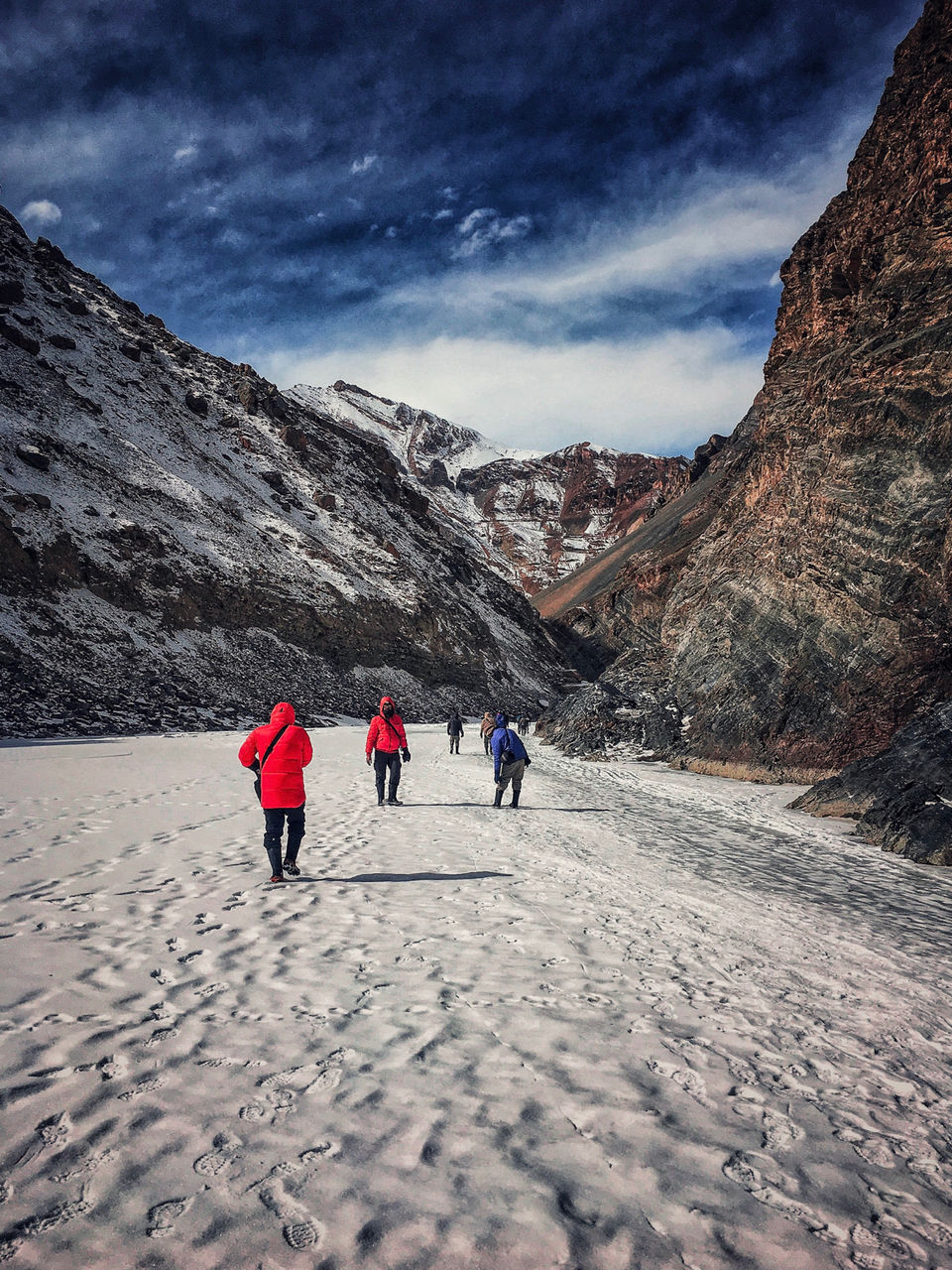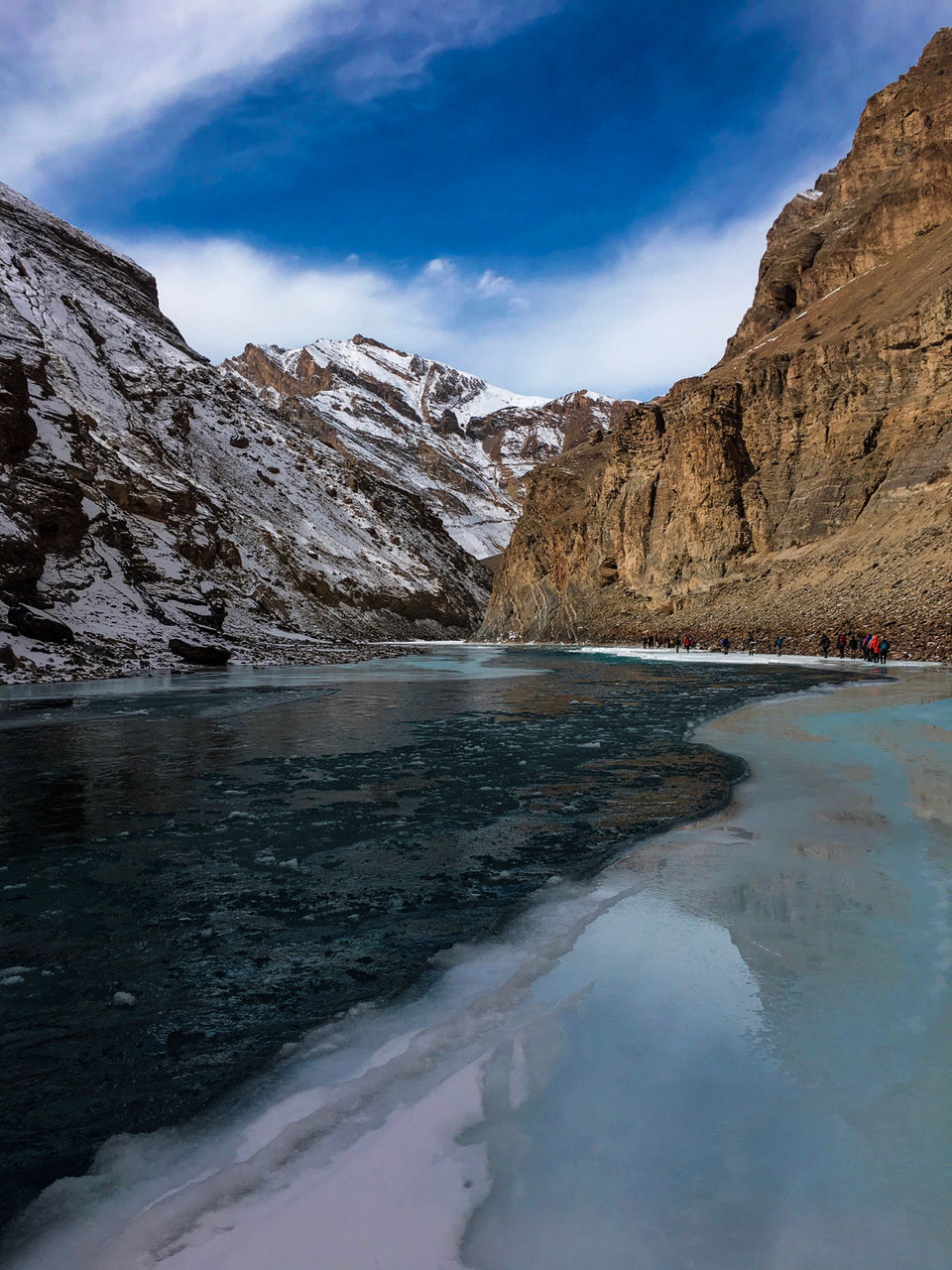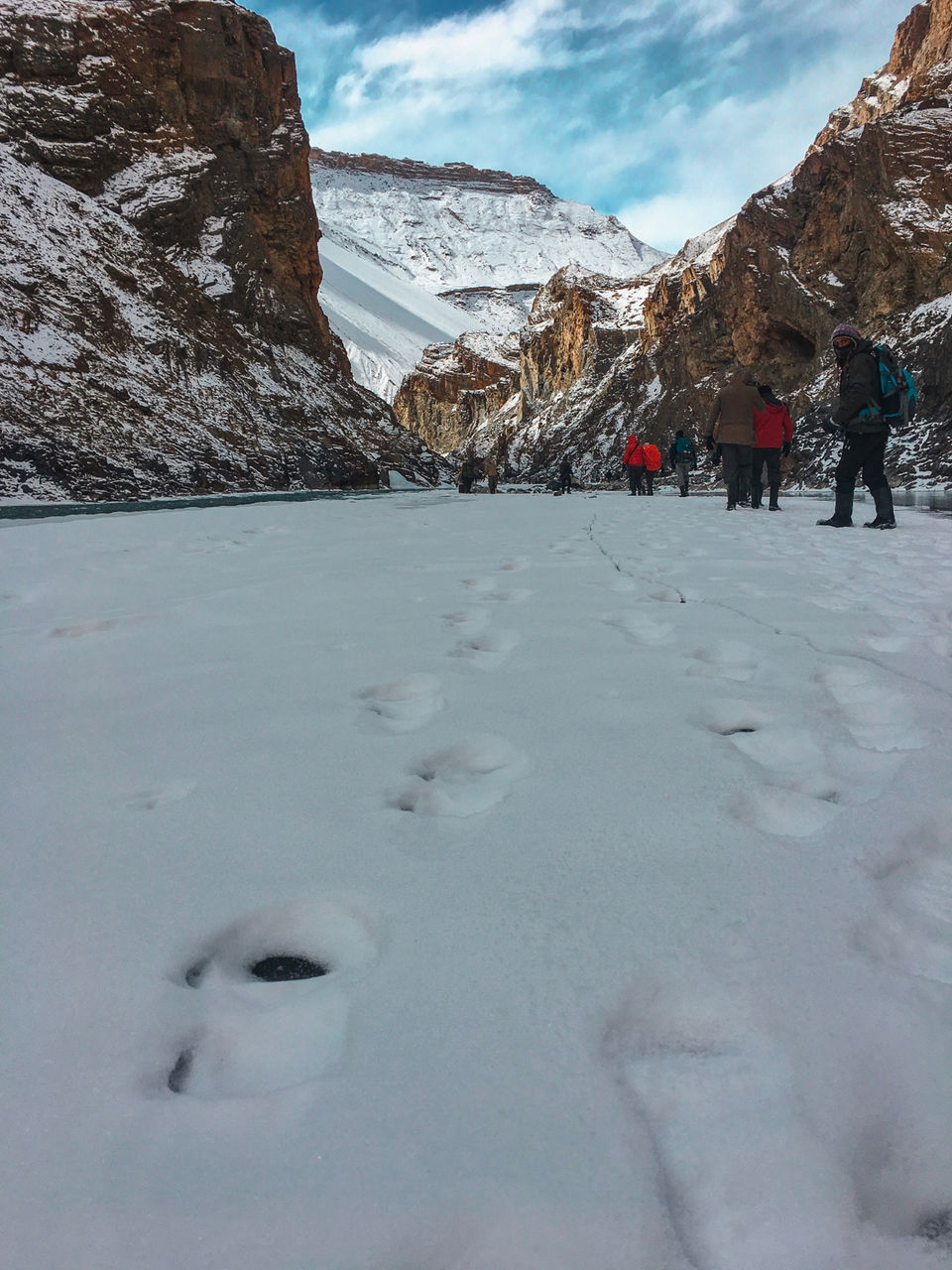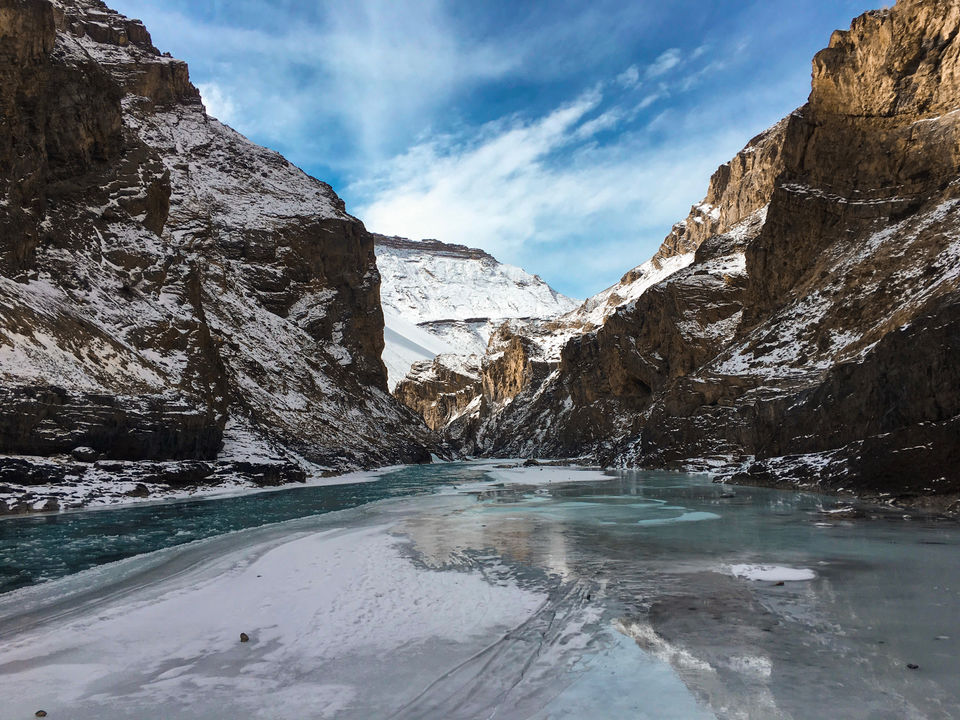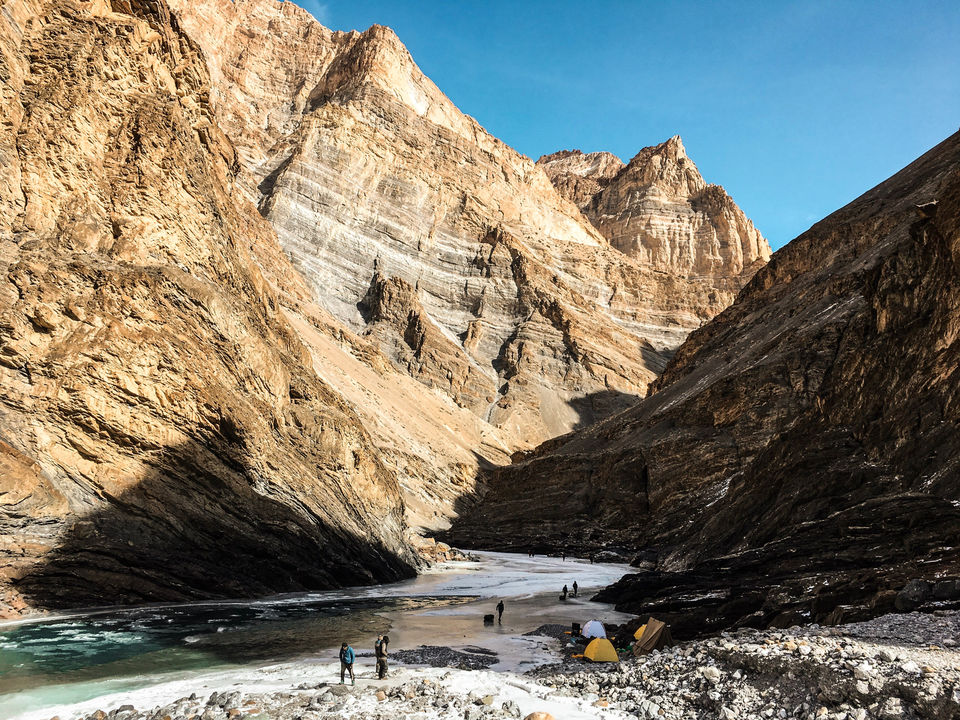 Next day we headed back to our base campsite and it was also great, some views have changed, Chadar condition getting better now!
After reaching our campsite we had some bonfire and music and then stargazing! With this our journey made perfect!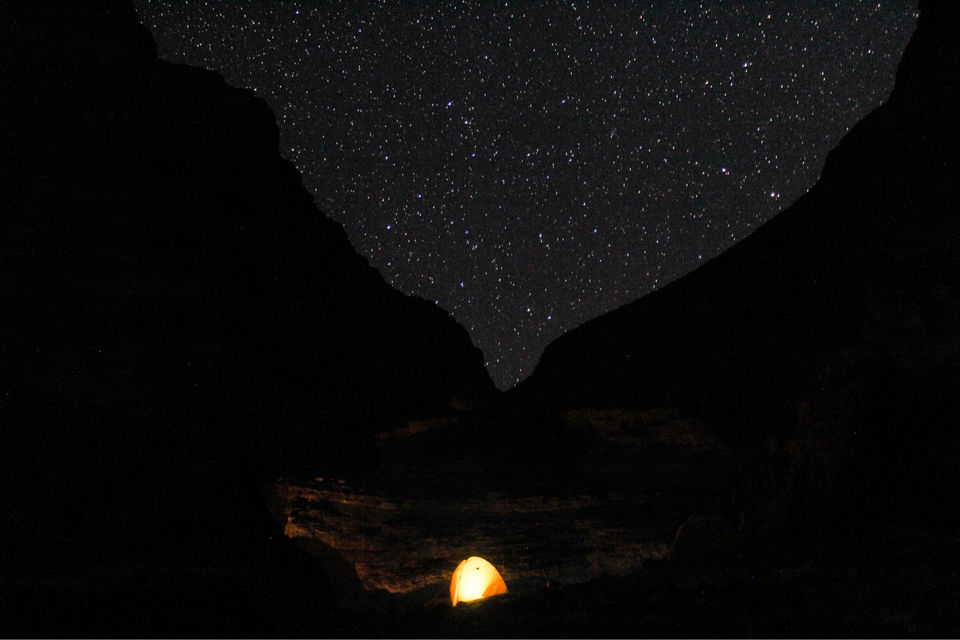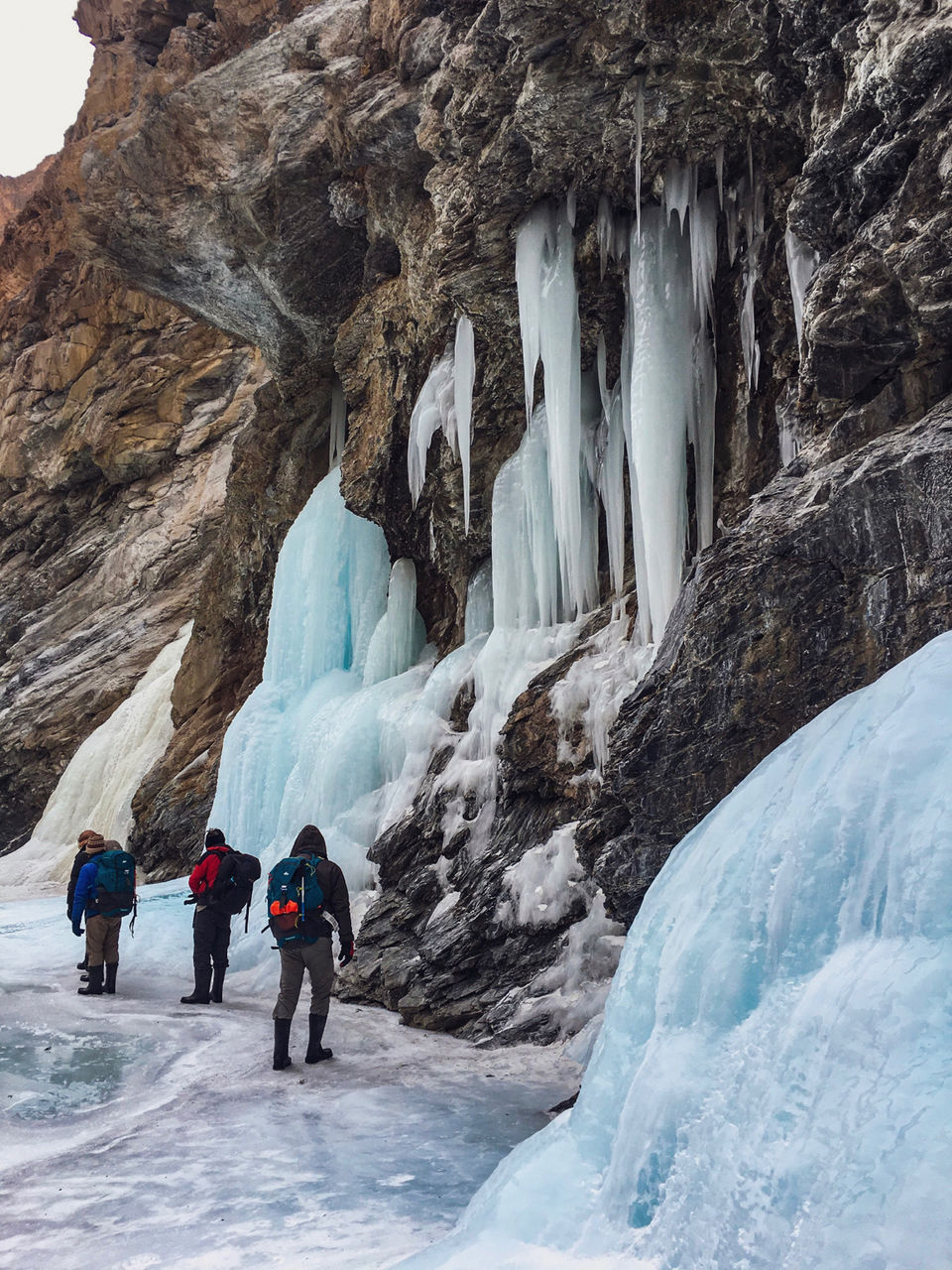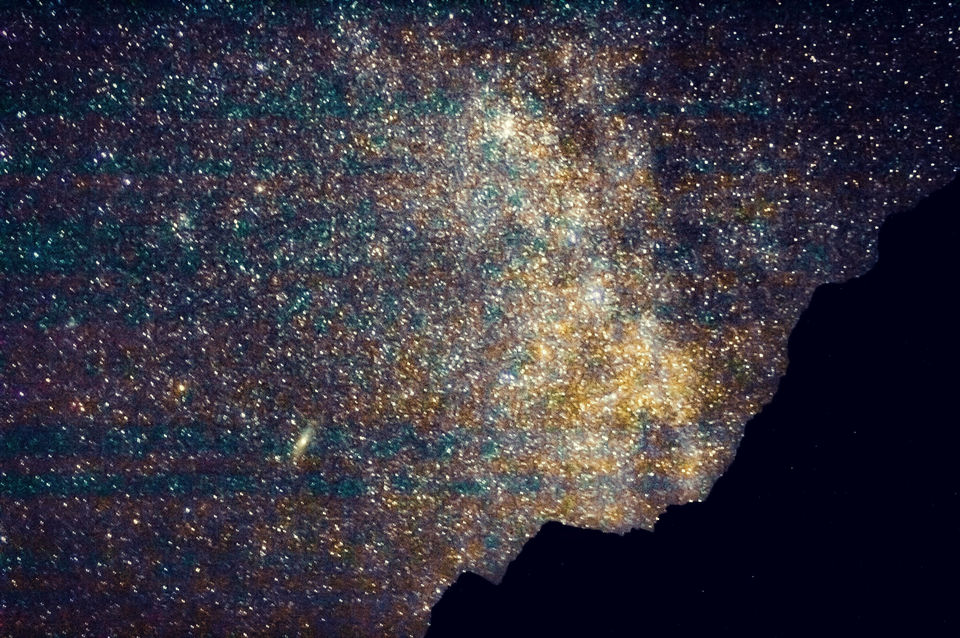 Next day we headed back to our starting point and then towards Leh! In the evening we had our Success party in a cafe in Leh Market area! Place was great!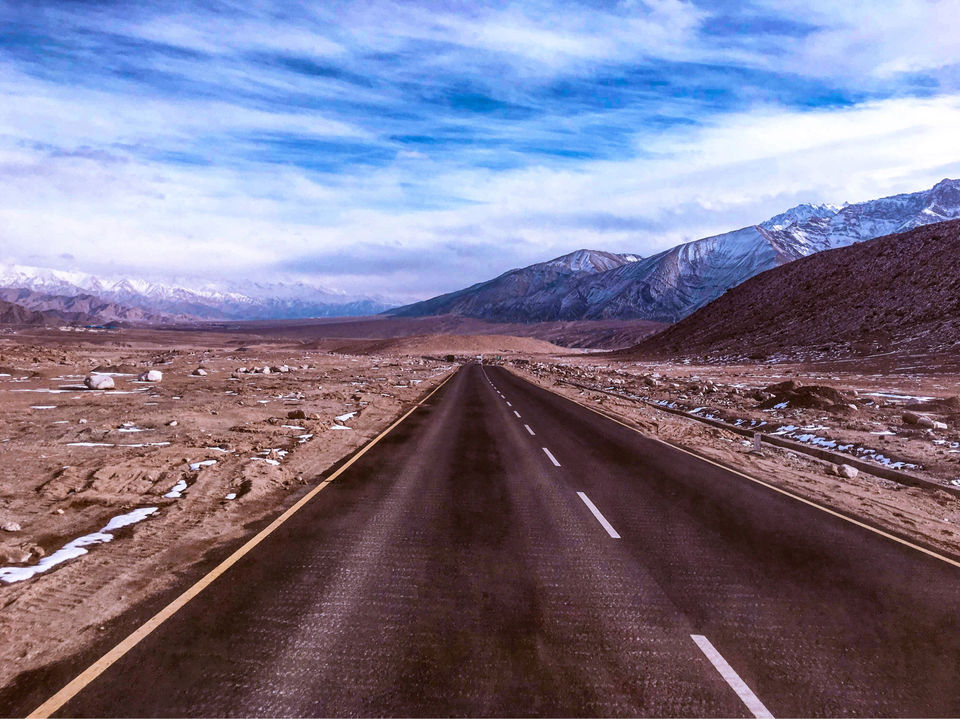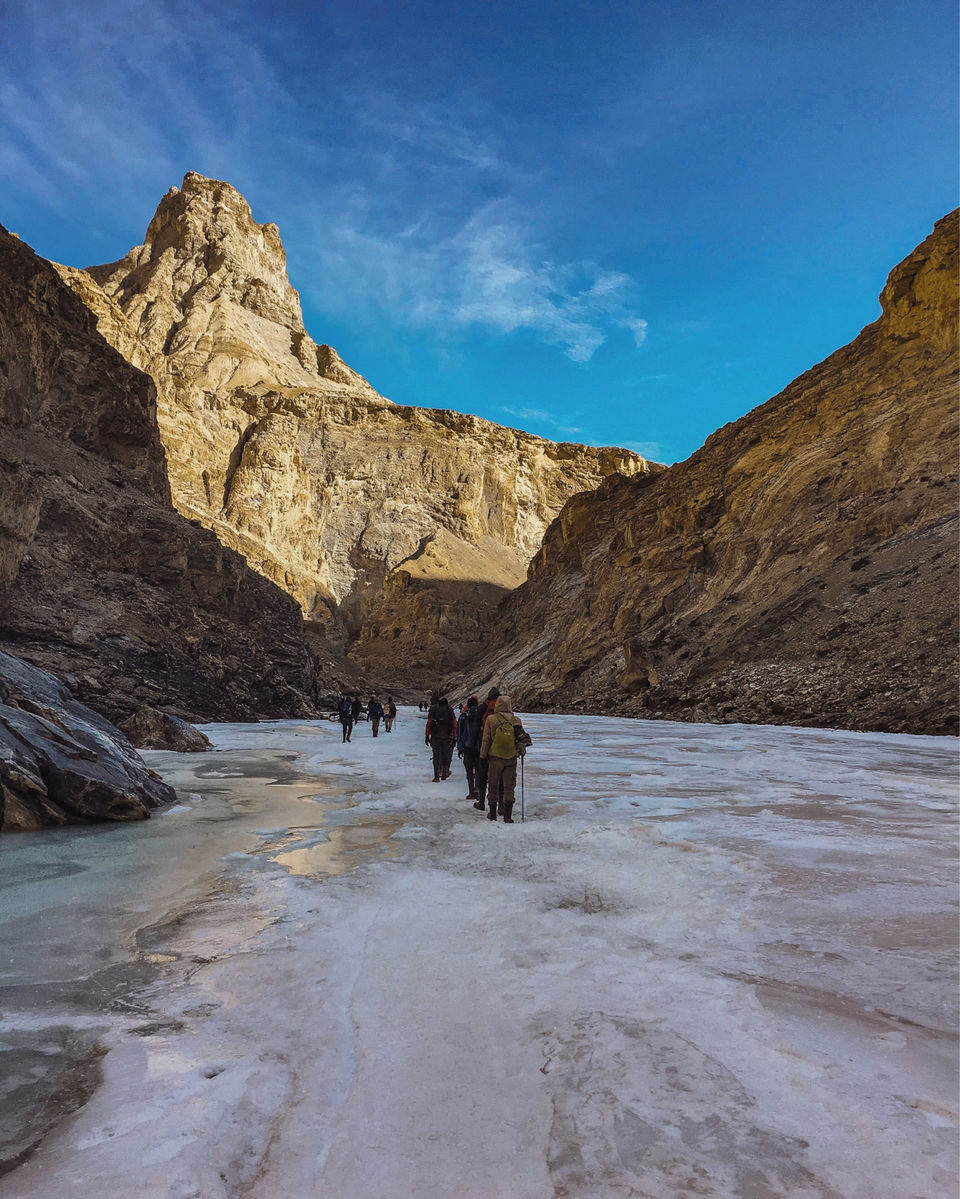 Final day at Leh and we headed to Pangong lake through Chang La pass! And this journey was the best road trip I had ever enjoyed! Lots of love for Leh and I will miss you Zanskar Valley and Leh for making a memorable journey !