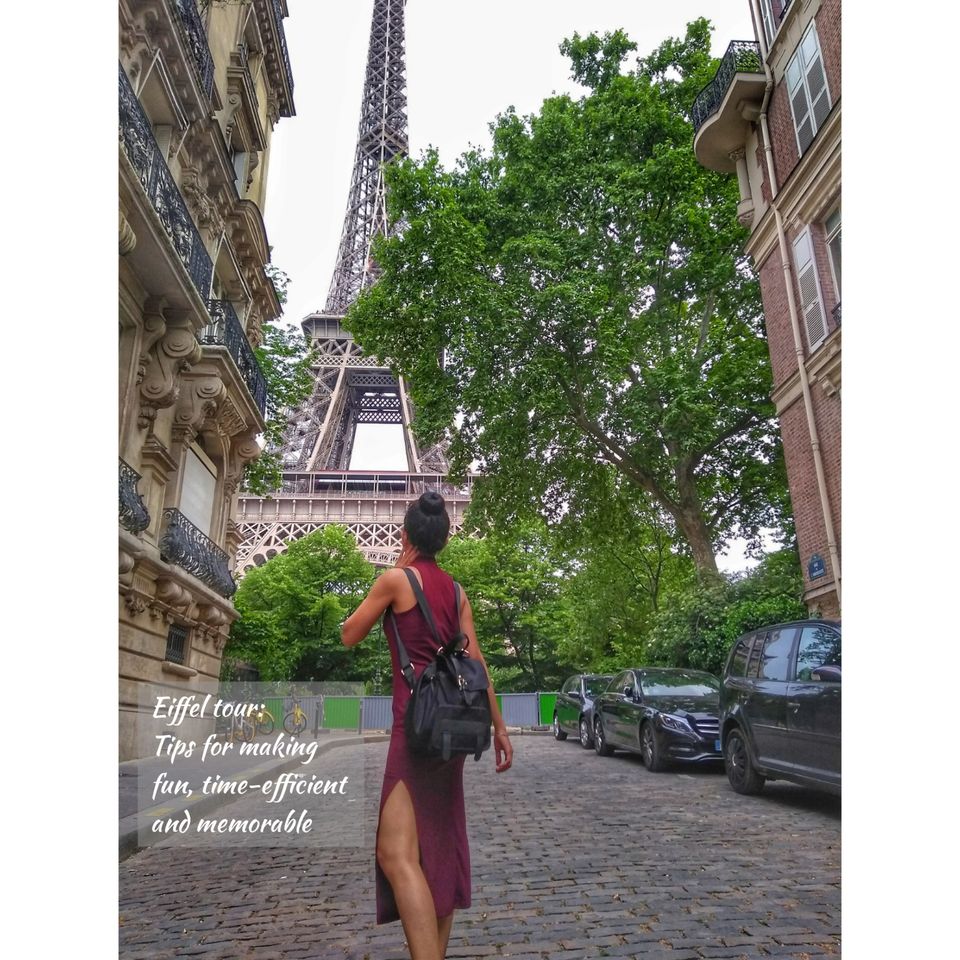 To visit this 1,000 feet tall and giant tower today, you'll battle crowds and pay about €70 per person (for the elevator to the top) but it's well worth. Here are some tips for making it fun, time efficient and memorable:
BOOK ONLINE TICKET IN ADVANCE:
it's fast, easy, and free to book a reservation online. Be sure to reserve well ahead for peak times, I chose evening time because I wanted to enjoy the sunset from the top.
On various traval websites, you will find multiple options of tickets, include riding the elevators to the very top (I recommend getting this option; select "Lift entrance ticket with access to the summit"), riding only as far as the second level, or climbing the stairs to the first or second level (the top can only be reached by elevator).
Be sure of your date and time of arrival as reservations are nonrefundable (*depends) After paying , you must either print your ticket (following the printing specifications carefully), or have the ticket's bar code texted to your smartphone. Note that a ticket confirmation itself will not get you in. you must show your bar code, whether in print or on your phone to be scanned when you enter. If you don't book your tickets well in advance then be ready to waste lots of time in the initial entry line, waits of one to two hours (weekends and holidays can be worse).
WHAT IF THESE SLOTS ARE BOOKED???
.
.
To be continued...
#eiffeltower #paris #france #toureiffel #parisfrance #travel #parisjetaime #eiffel #love #photography #europe #visitparis #torreeiffel #eiffeltowerparis #eiffeltoweratnight
Check out my travel plans on instagram @travel_clues_