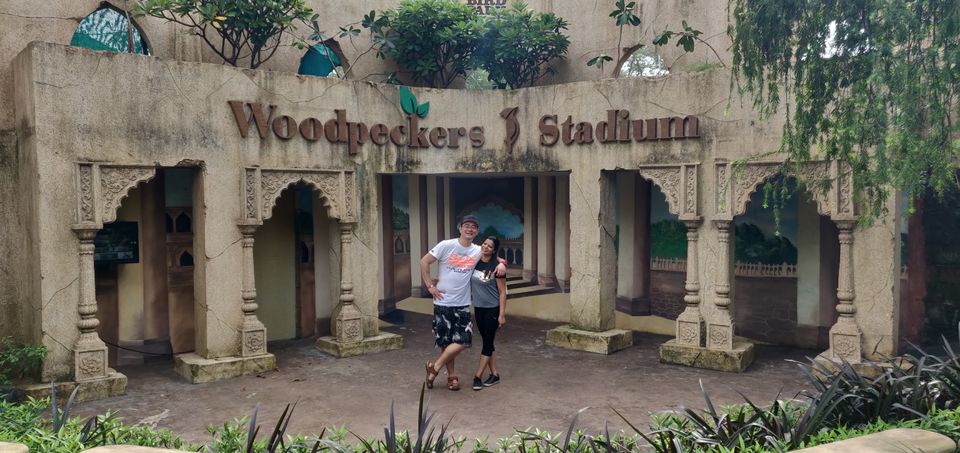 Are you from Mumbai? Did you know that there is a Bird Park in Mumbai?
Essel World Bird Park, is next to Essel World as the names suggests. Spread over 1.5 acres, it has 400 varieties of birds, including Flying, Aquatic and Terrestrial. The staff are knowledgeable and friendly at the same time. Over here you will find the Black Swan, Sun Conure, Yellow and Blue Macaw, Golden Pheasant's, African Grey Parrot, Black Headed Lory, Cockatiel, Black Necked Swan, Cut Throat Finch, Eclectus, Green Winged Macaw, Ostrich, and many other attractive bird species.
The Bird Park opens at 10am and closes at 6pm.
To reach the Bird Park, the fastest way is to take a train to Borivali (W). Take a rickshaw to Borivali Creek. It is 15 minutes from the station. Take the ferry ticket from the ticket counter. They also sell the tickets for the Bird Park. It cost Rs. 390/- for adults and Rs. 290/- for children below the height of 4.6 feet. For senior citizen it is Rs. 190/-. On Tuesday's and Friday's there is huge discount. So try to visit on Tuesday or Friday.
It takes roughly 15 to 20 minutes to reach on the other side of the creek. Once you reach the other side, you need to take the toy train ride to reach Water Kingdom. Takes 5 minutes. From here, a bus will come and pick you up to take you to the Bird Park. Takes approximately 5 minutes. The frequency of the toy train and bus is pretty good. When you reach the Bird Park, the security at the entrance will check your bags.
Things to remember:-
1. Don't carry any plastic bags. However camera bags are allowed.
2. Plastic water bottles are not allowed. Metal bottles are allowed.
3. No food items are allowed inside. Baby food for below 2 years is allowed. However there is a designated feeding area assigned.
4. Incase you have asthma, you will be allowed to take the insulin inside. Apart from that no medicines are allowed inside. You will have to leave it at the baggage counter.
5. Incase you want to take your DSLR or GoPro inside, you have to pay Rs. 250/-. You will be given a wrist band to indicate that you have paid for bringing the camera inside.
6. Bird feeding session happens at certain intervals. Do check up the website for full information. When I visited the Bird Park, the feeding session was at 3 pm.
7. Don't miss the Macau presentation which takes place at the Woodpecker Stadium. The host is extremely knowledgeable and very funny. This takes place at 4pm.
8. Flash photography is not allowed. So don't take your external flash along.
9. There is a refreshment kiosk where you can have chai, soft beverages, samosa, vada pav, etc.