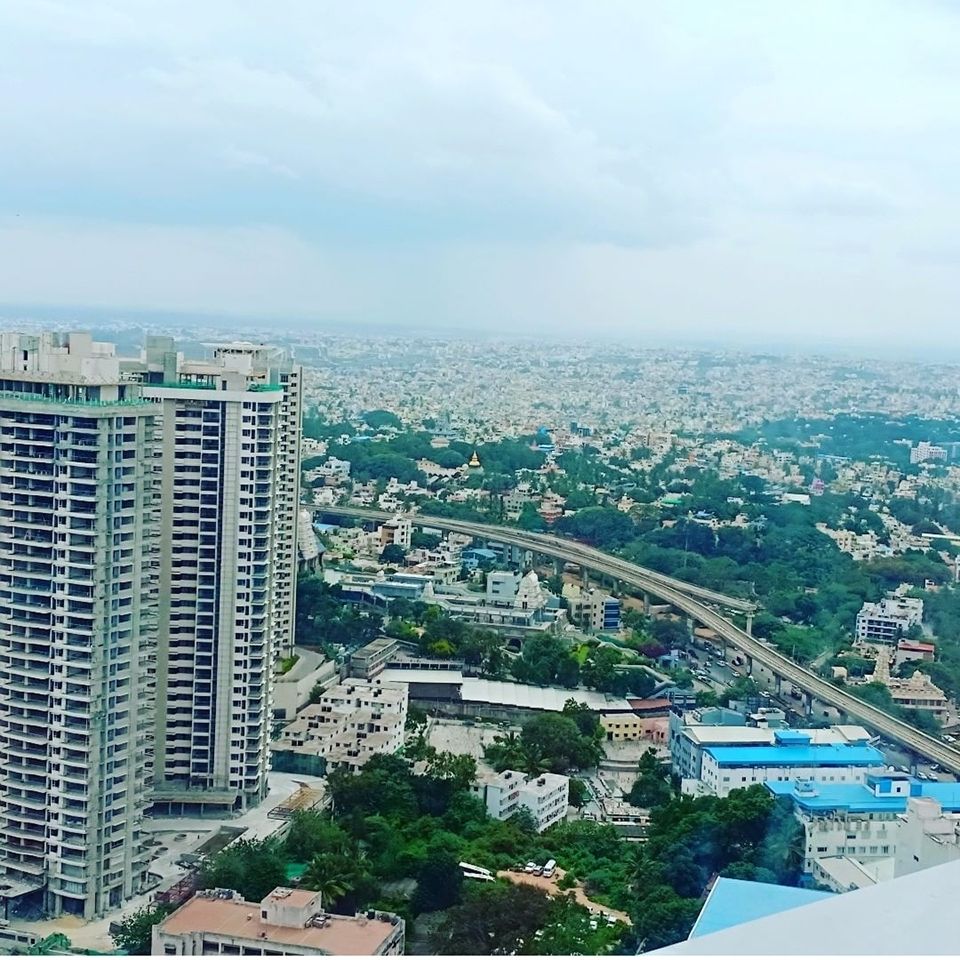 We spent a day in bangalore because of one day flight layover prior to thailand trip. And tried to make most of it where we aimed to soak in bangalore city vibes. We were staying near ecopark because it's where all our IT friends stay..😋
To explore dine-in experience, we went to amazing sizzlers restaraunt @kobesizzlers, sarjapur (great sizzlers option). Did some shopping nearby and then went little far towards bangalore inner city as IT hub is located at outer.
We spent quite alot time in famous Orion mall which has nice open sit out area next to mini artificial lake opposite world trade center.
And then to experience one of the best bangalore city view, we went to Ultra-high longue famous for its sleek, modern venue offering far-reaching views over the city, DJ music & a varied Asian menu which is located at World Trade center. It was indeed the main highlight of evening.
And then next day, early morning left for airport ( one must leave on time as bangalore is famous for traffic and missing flight stories, so better take more then required time buffer )