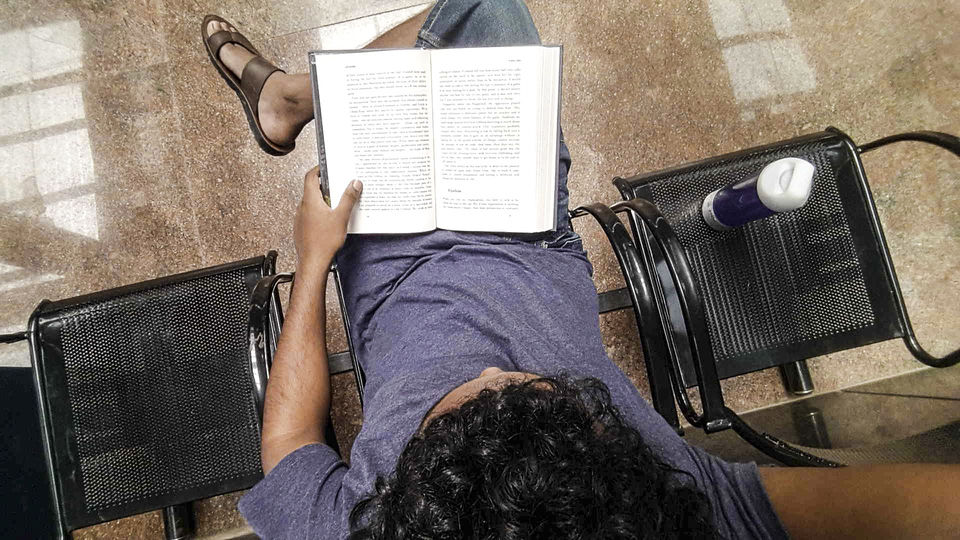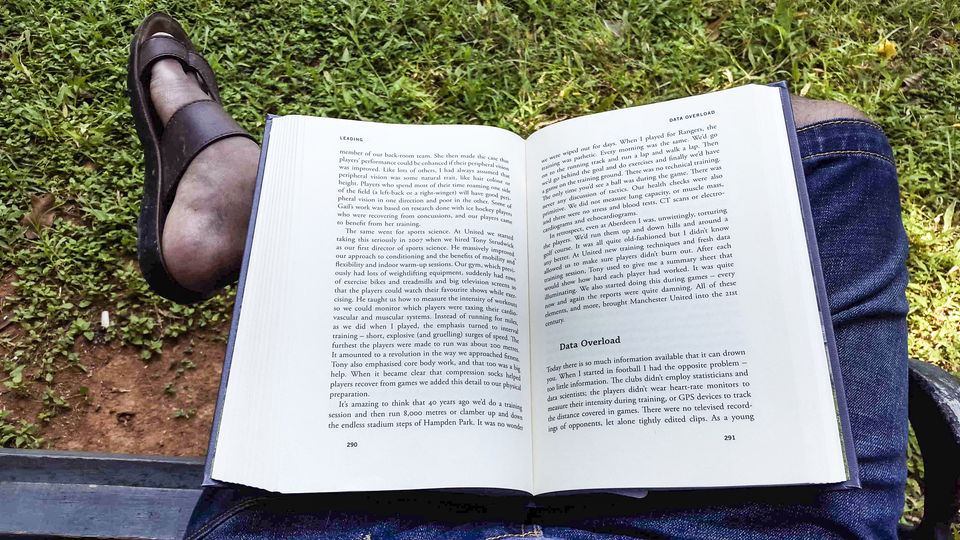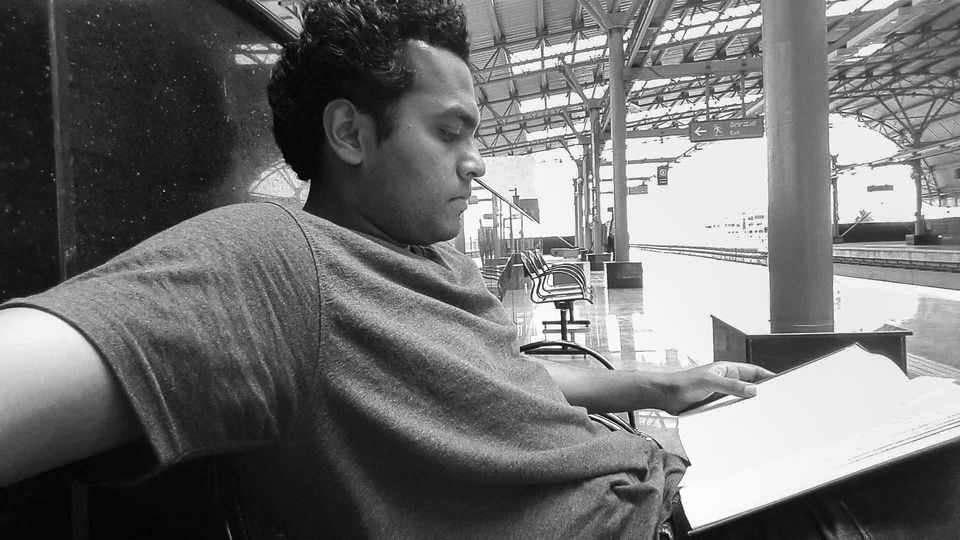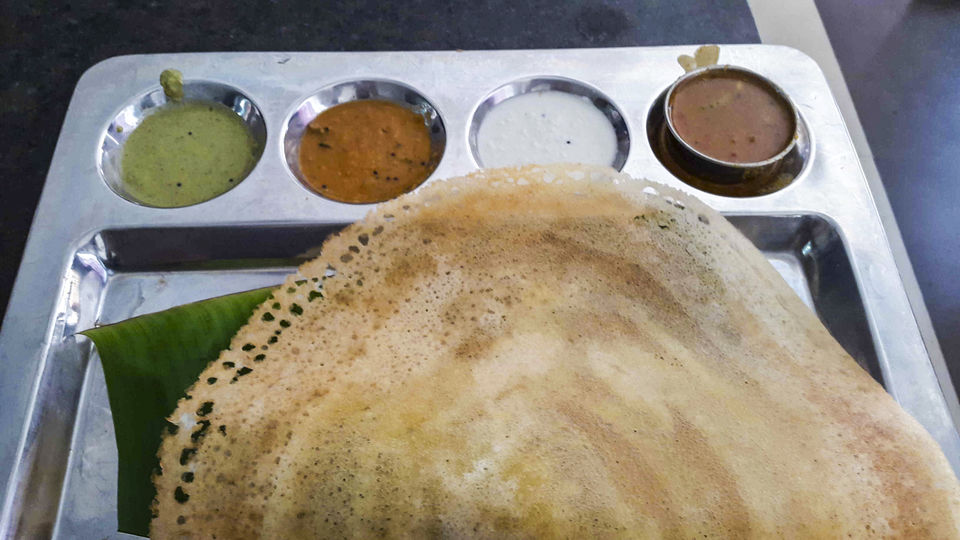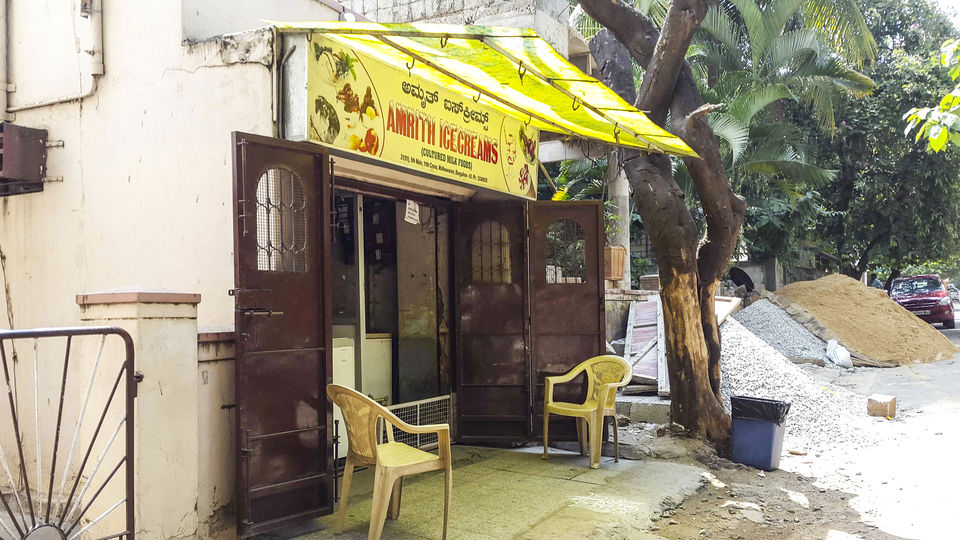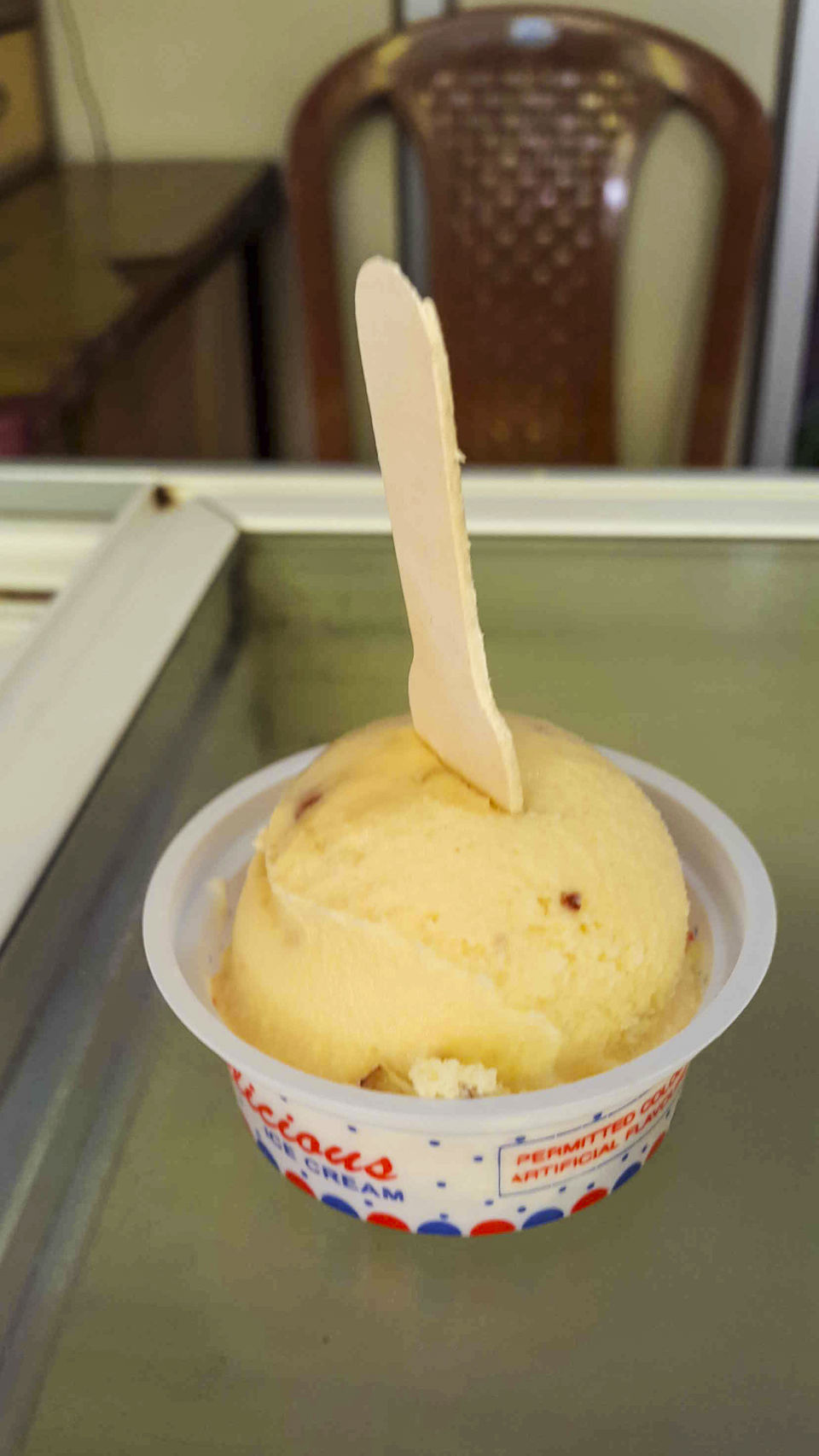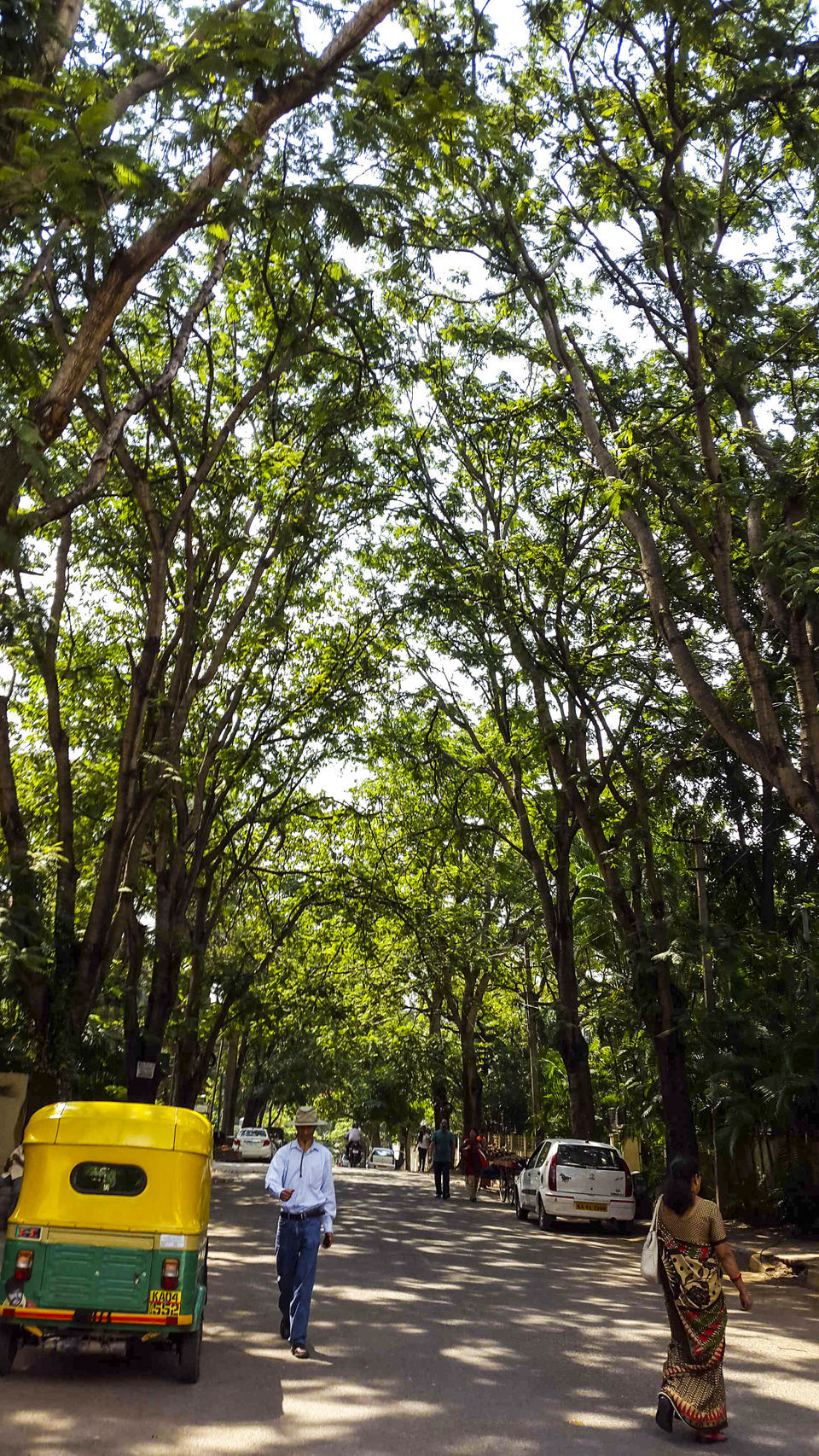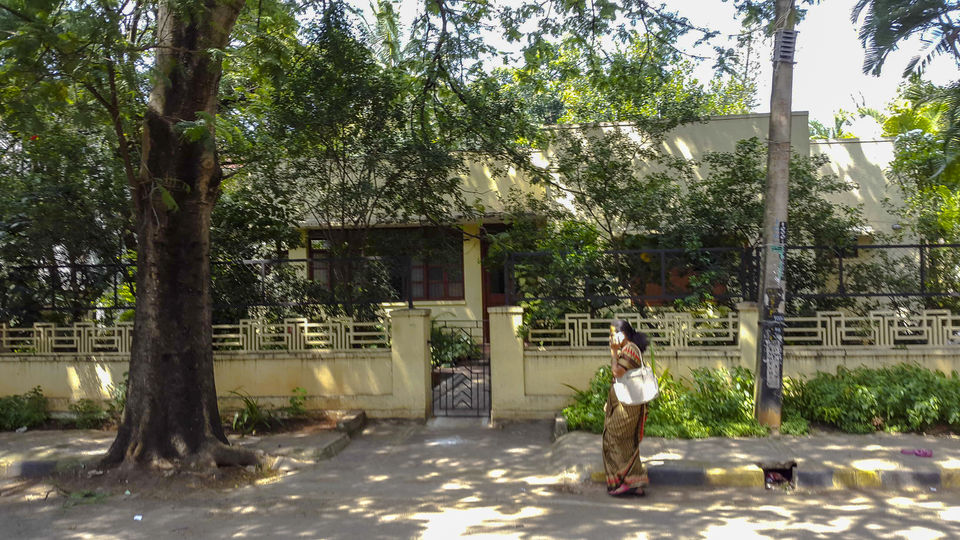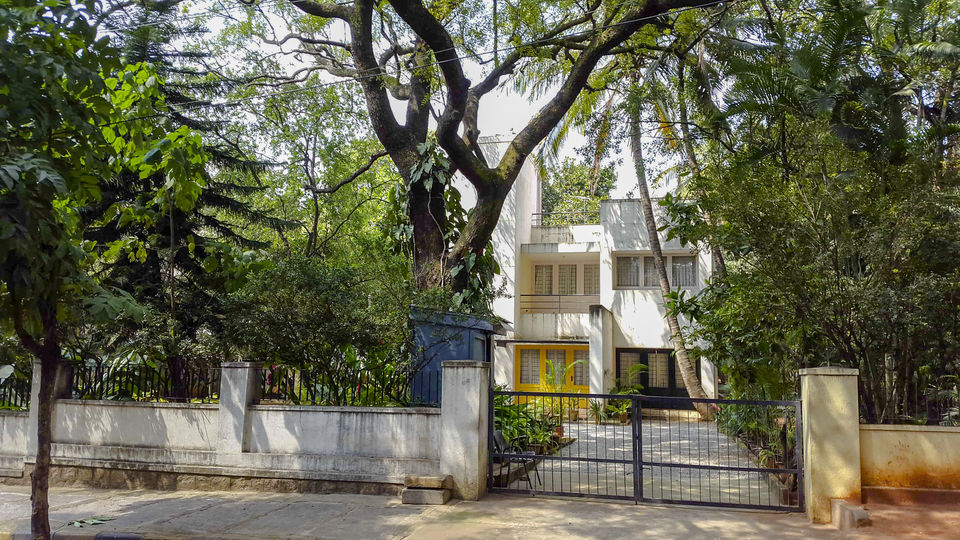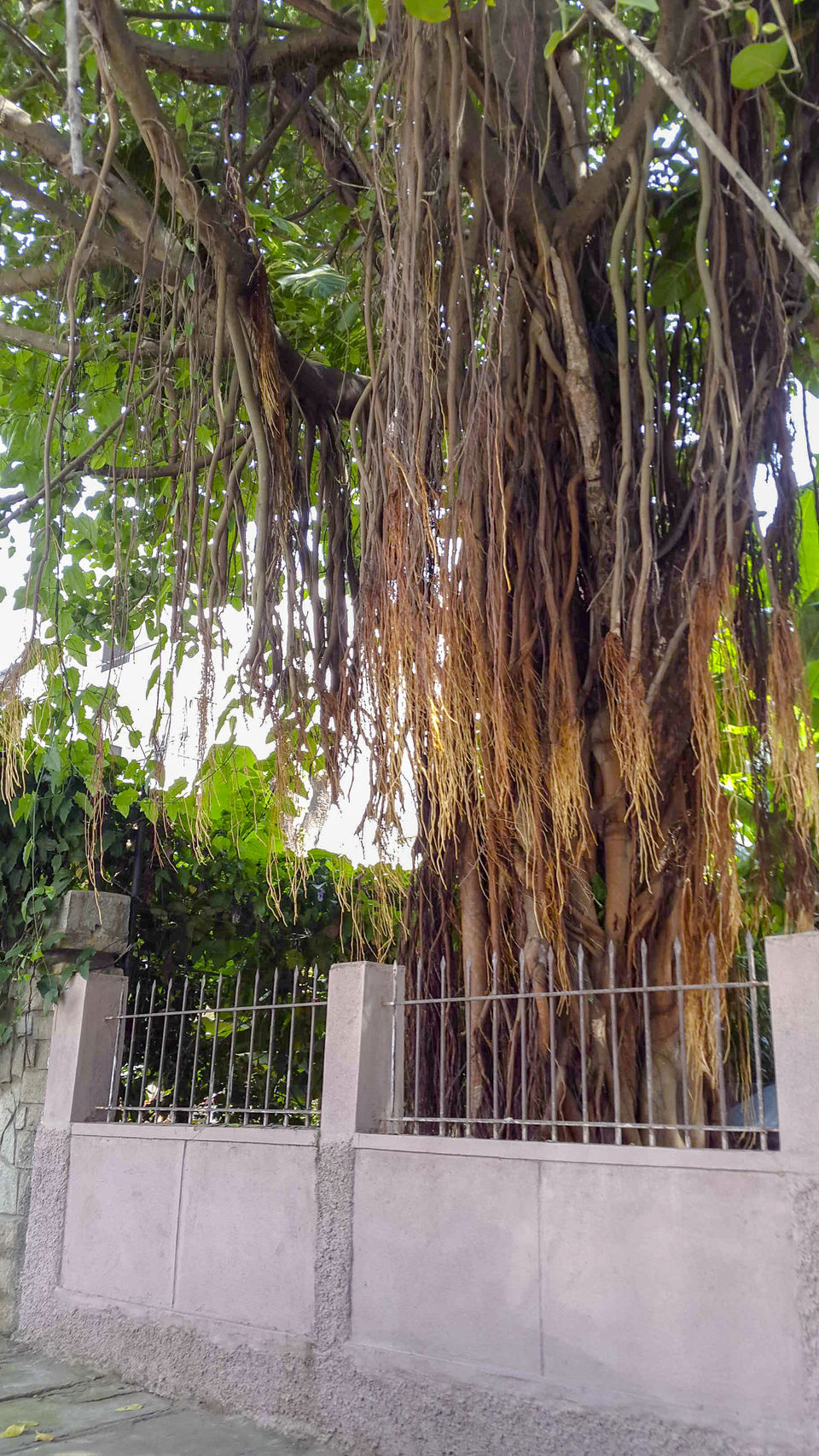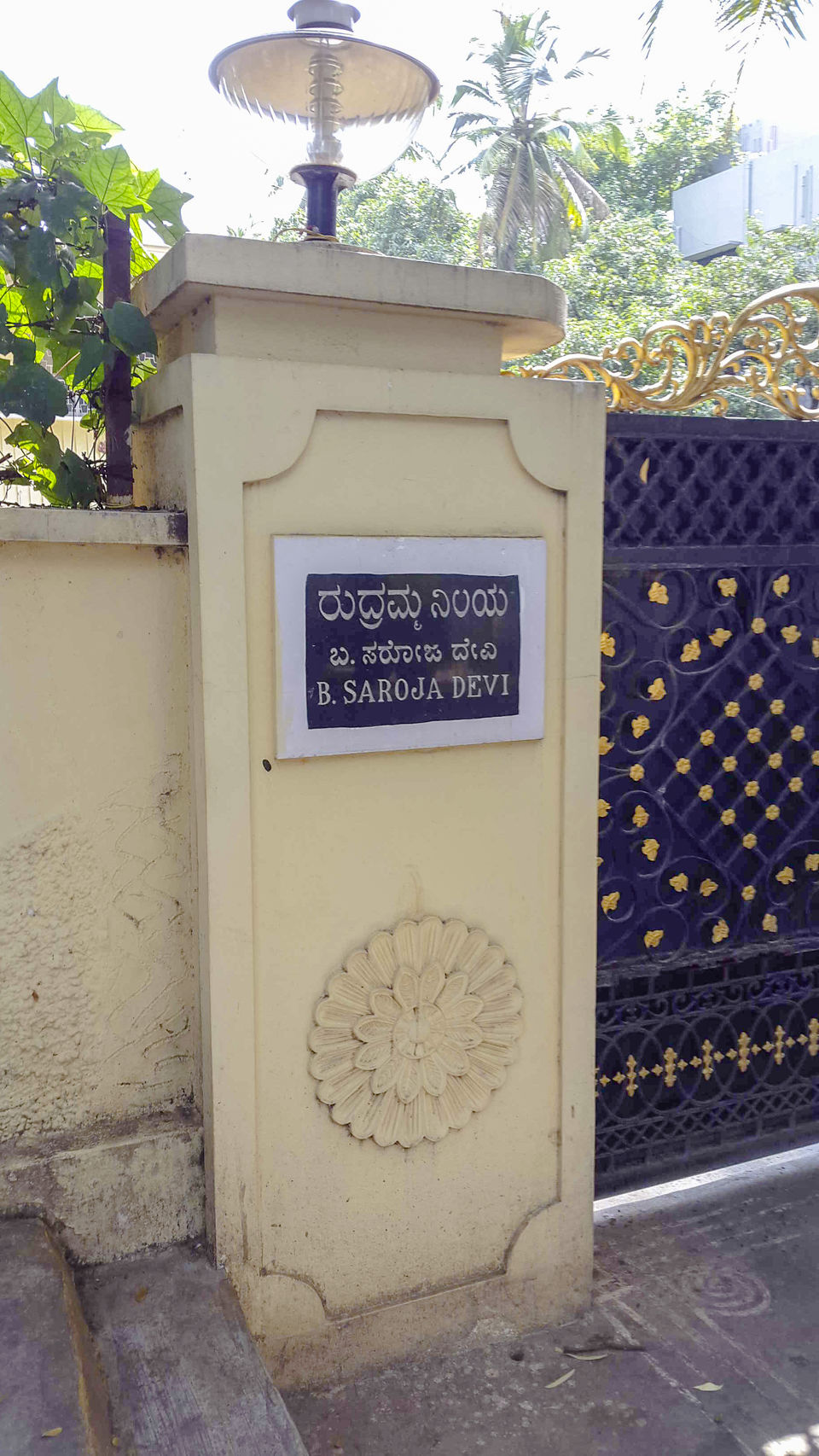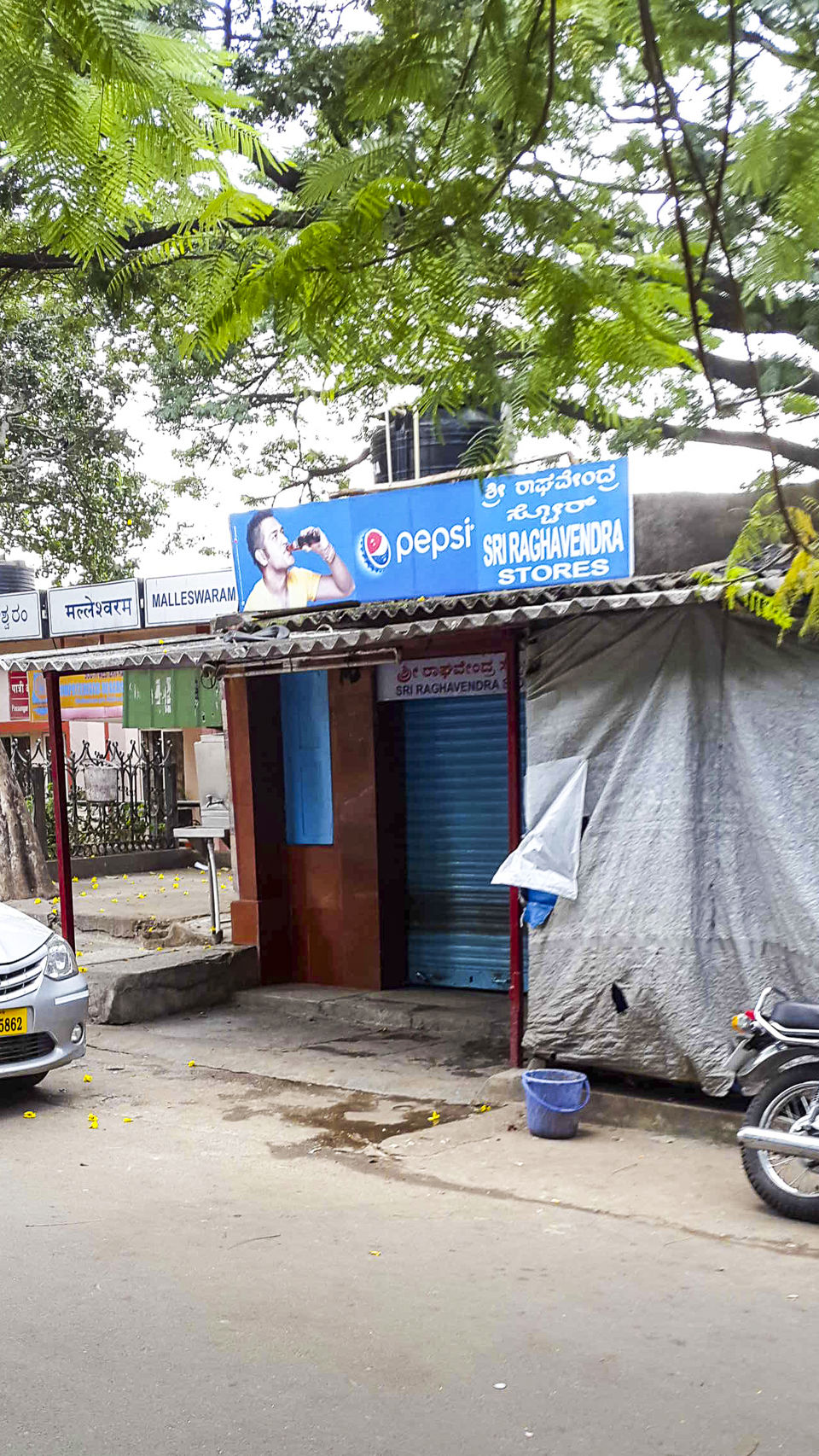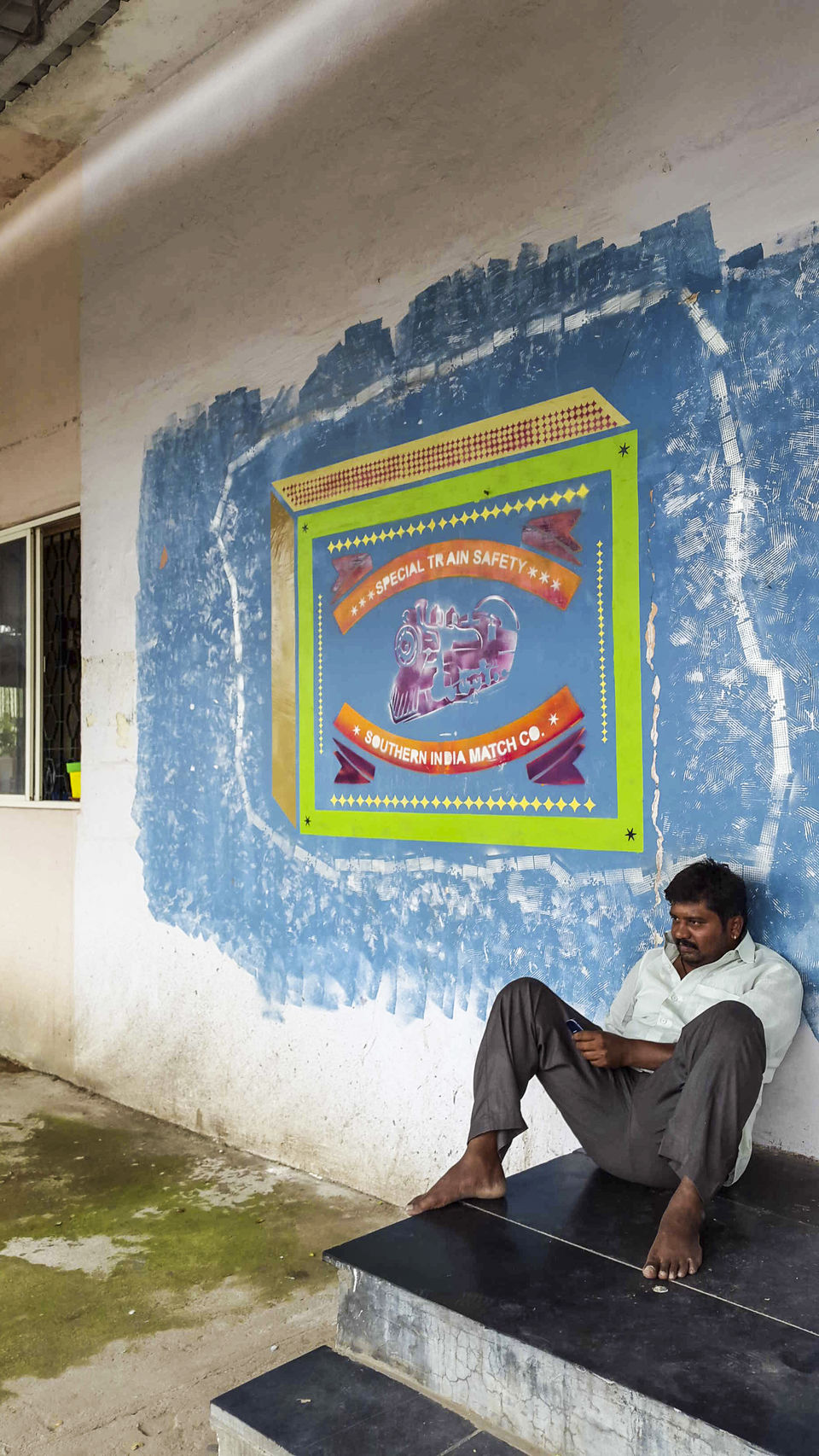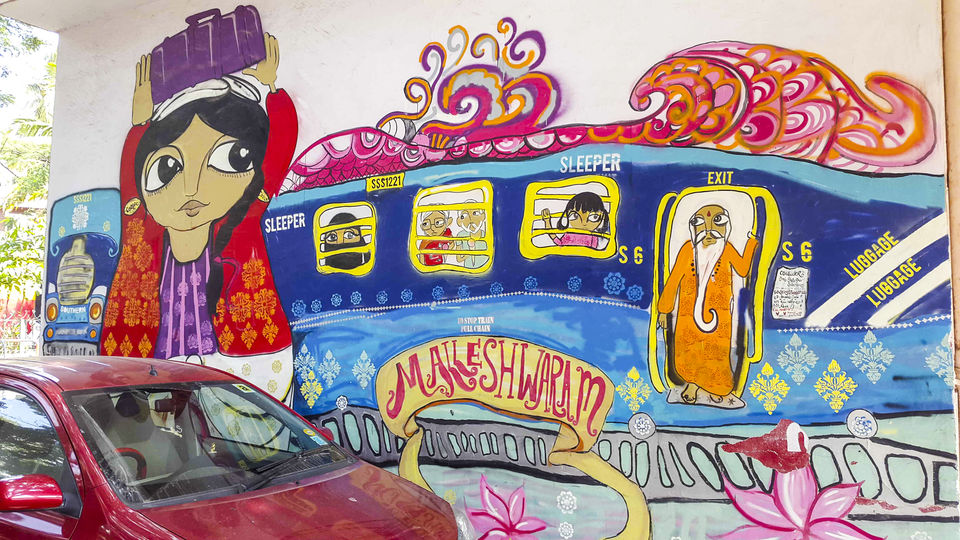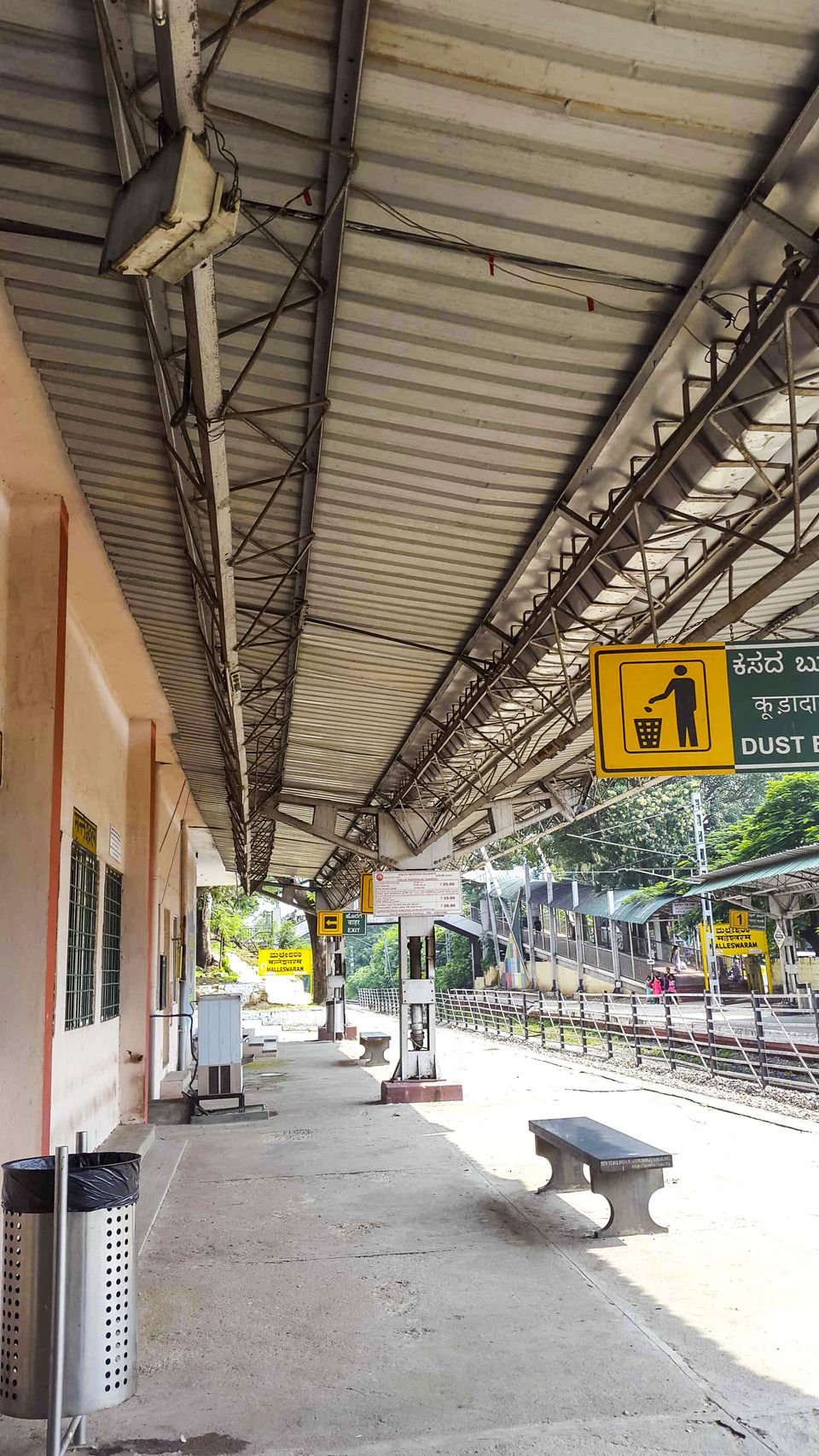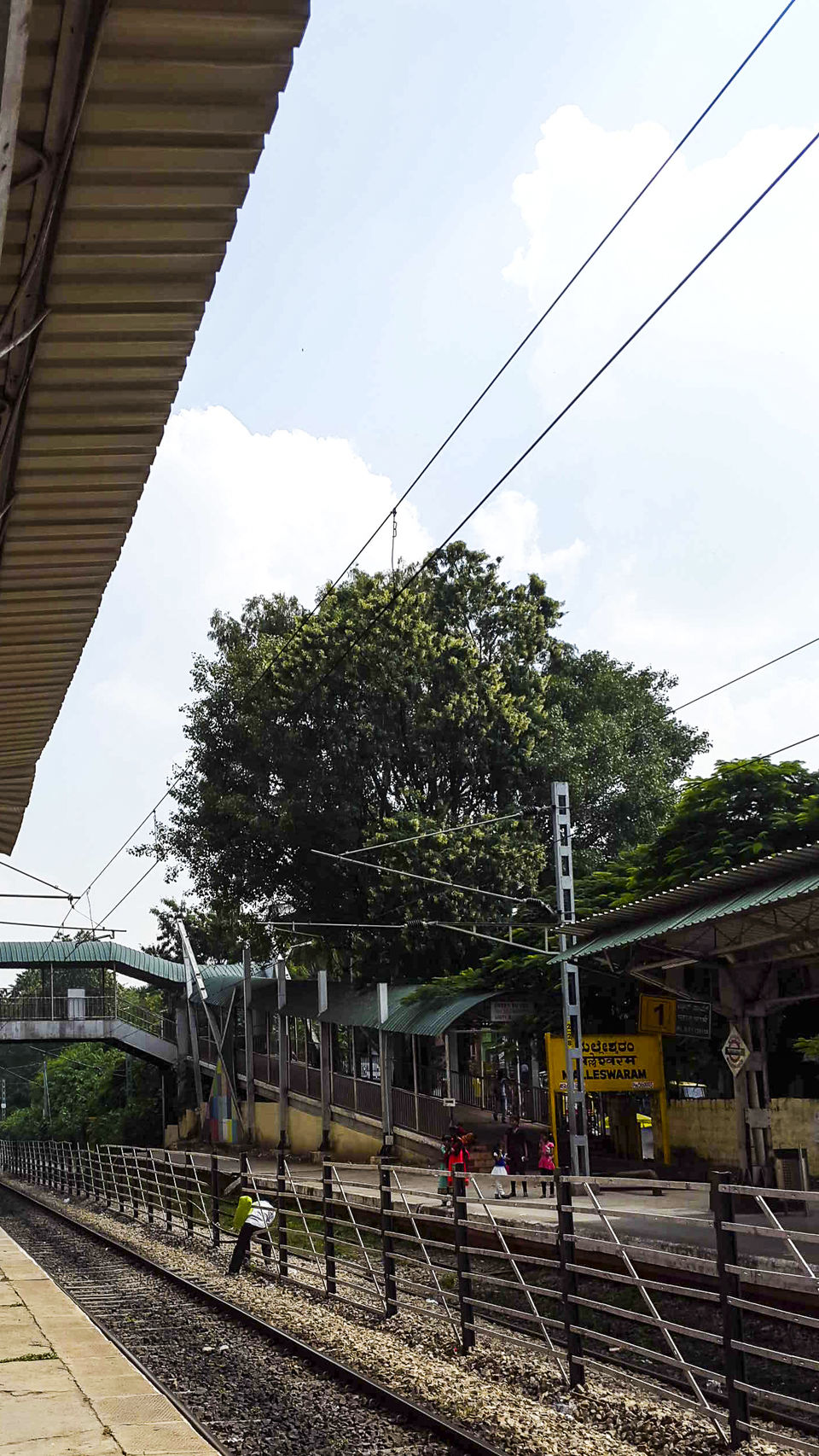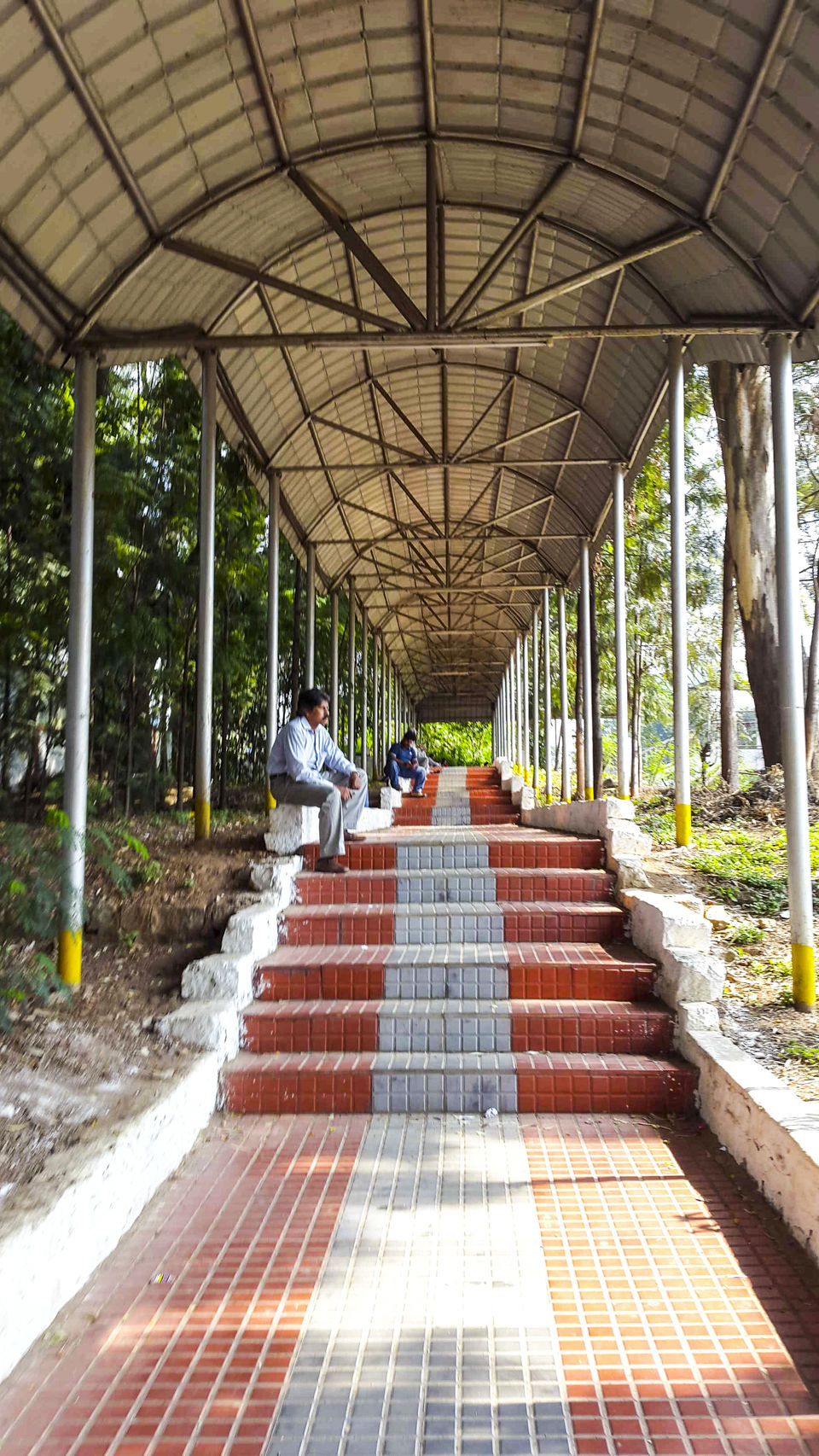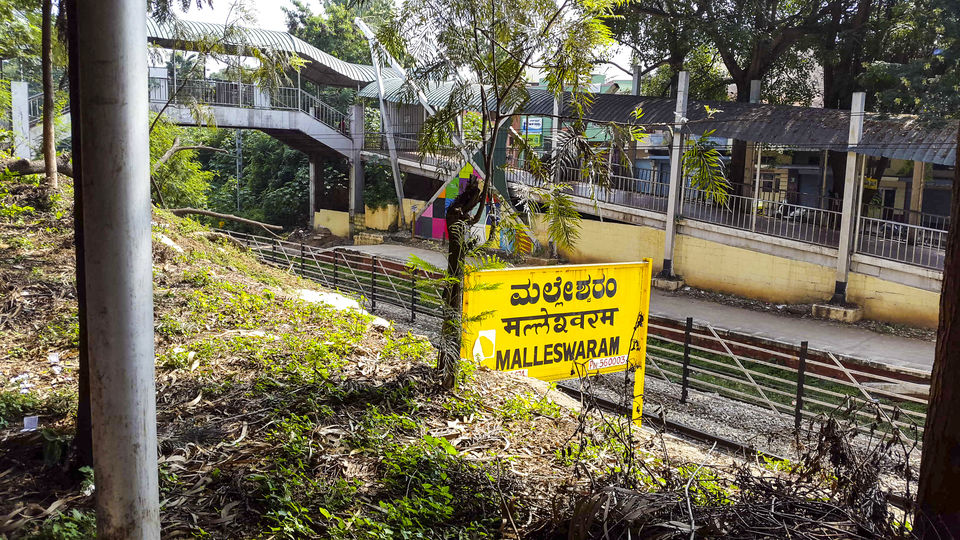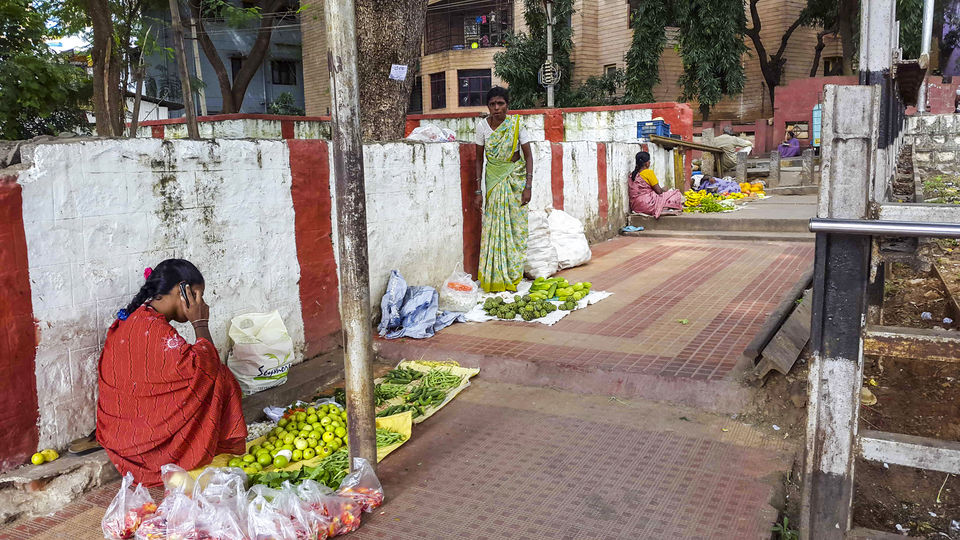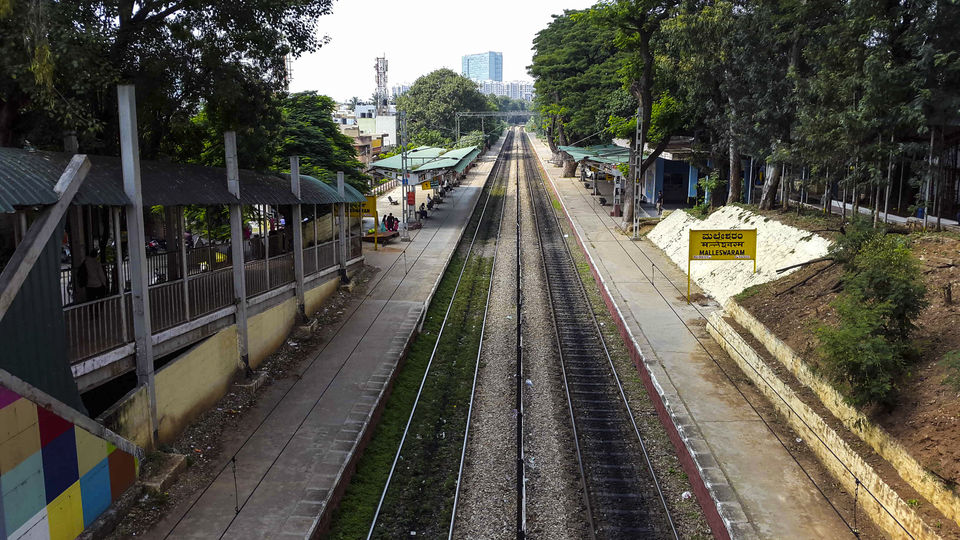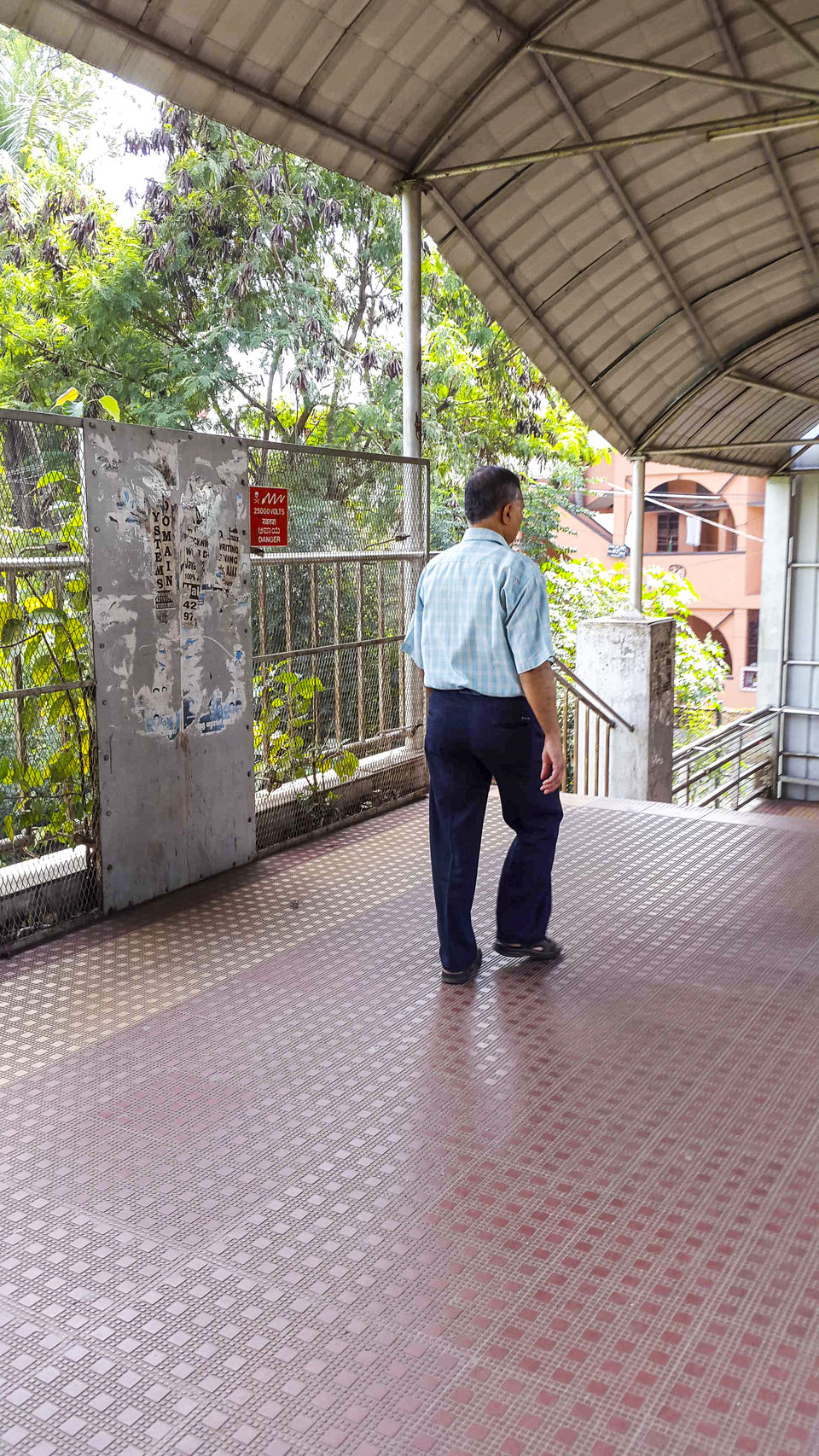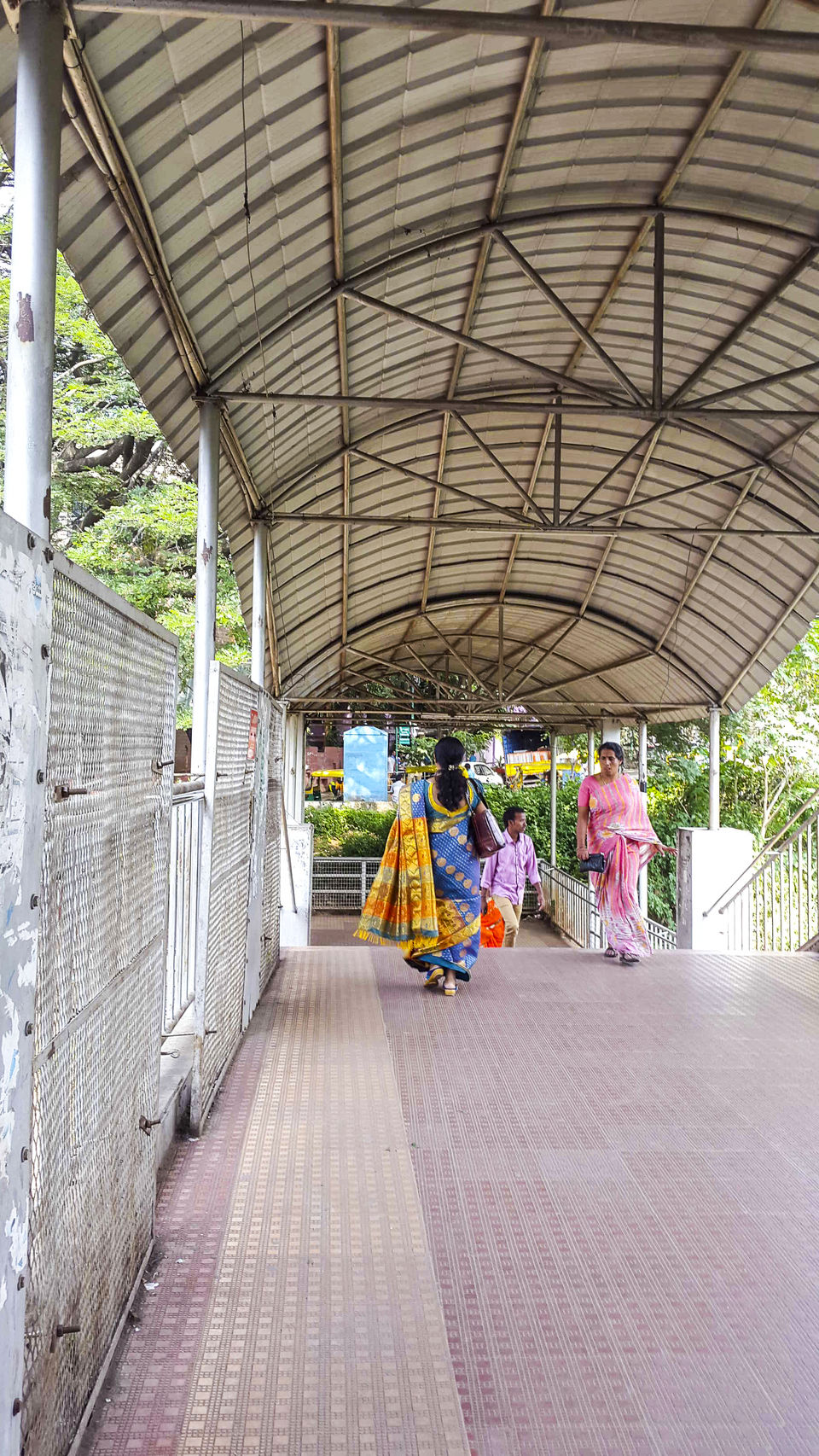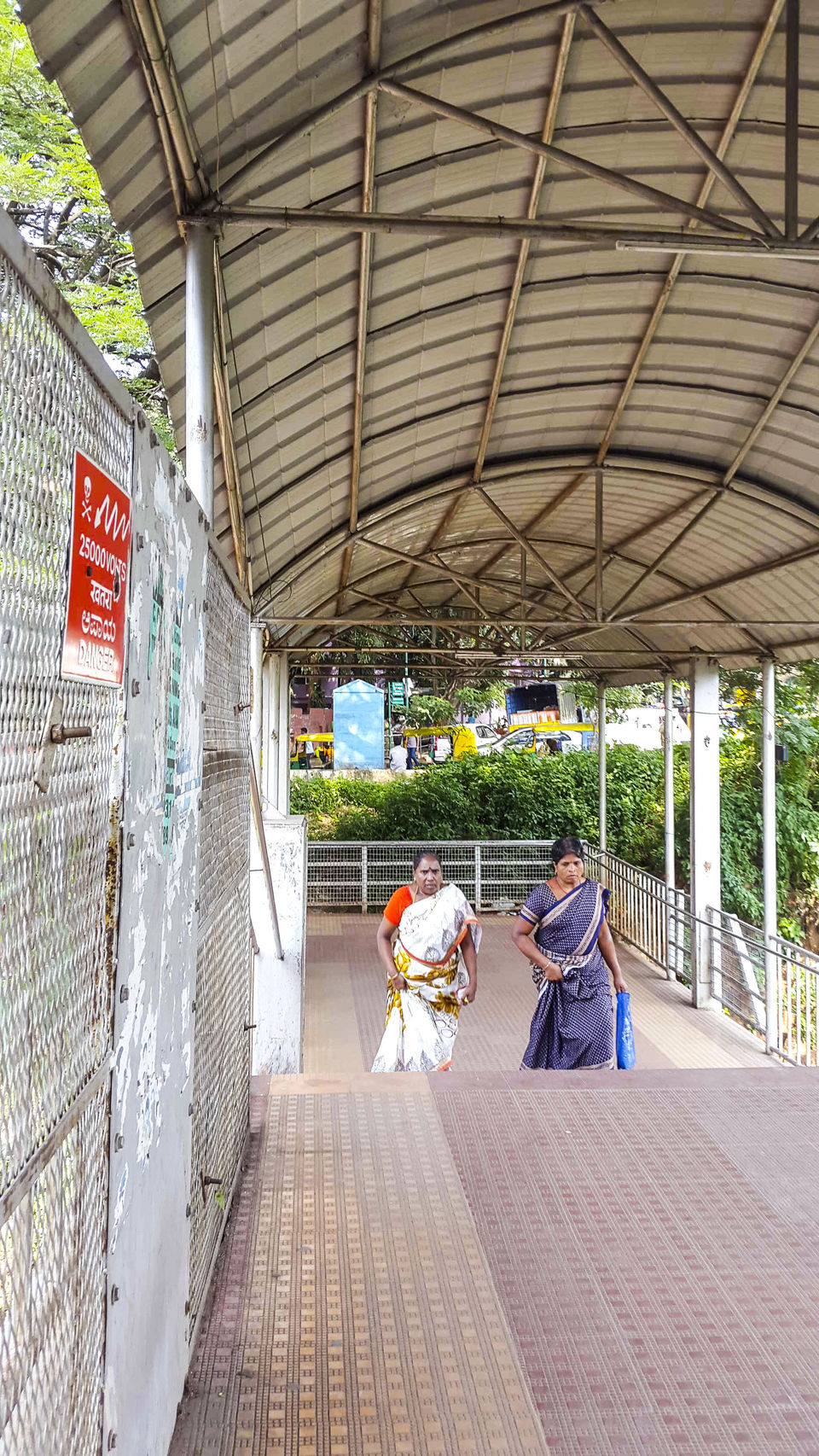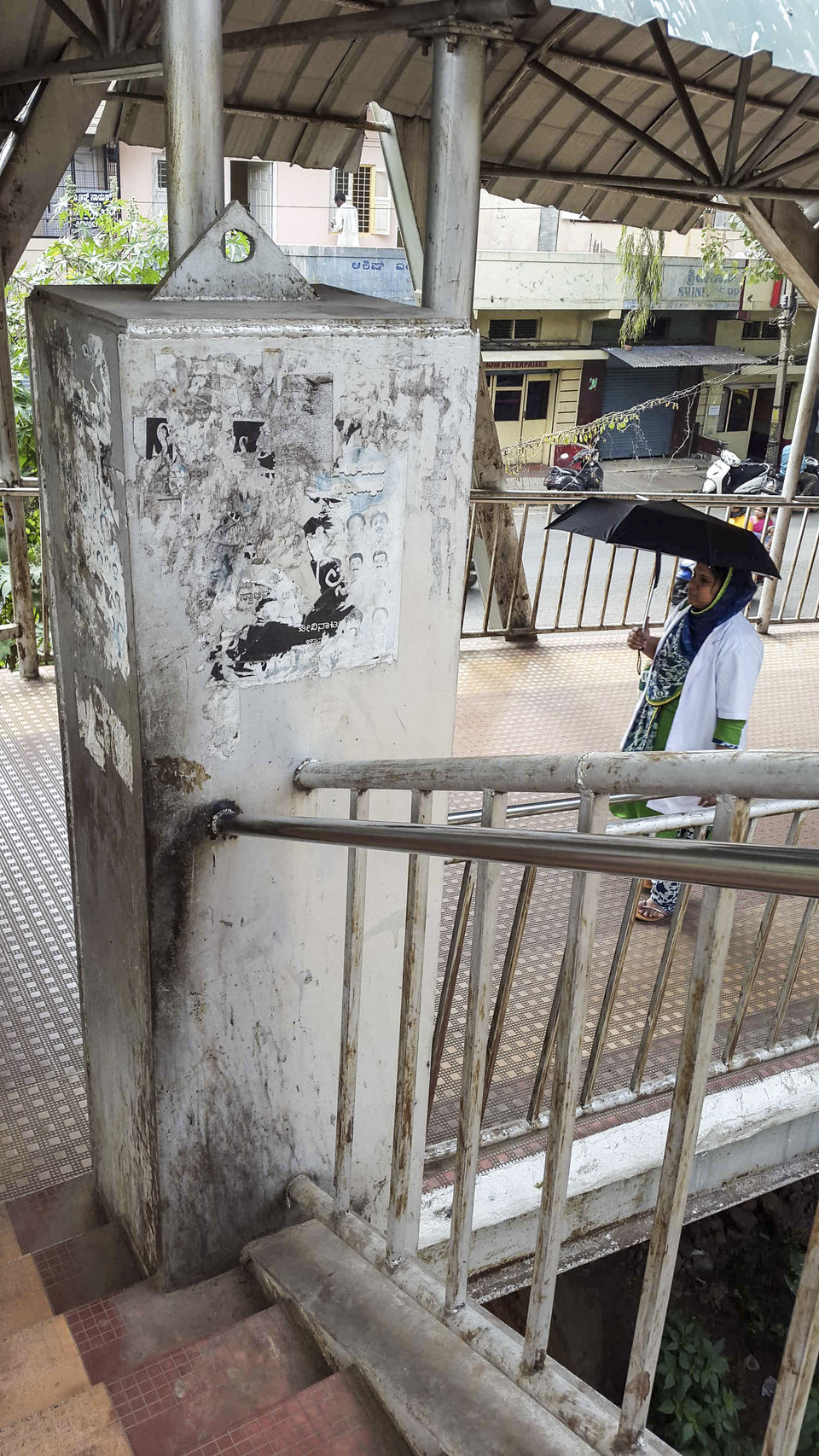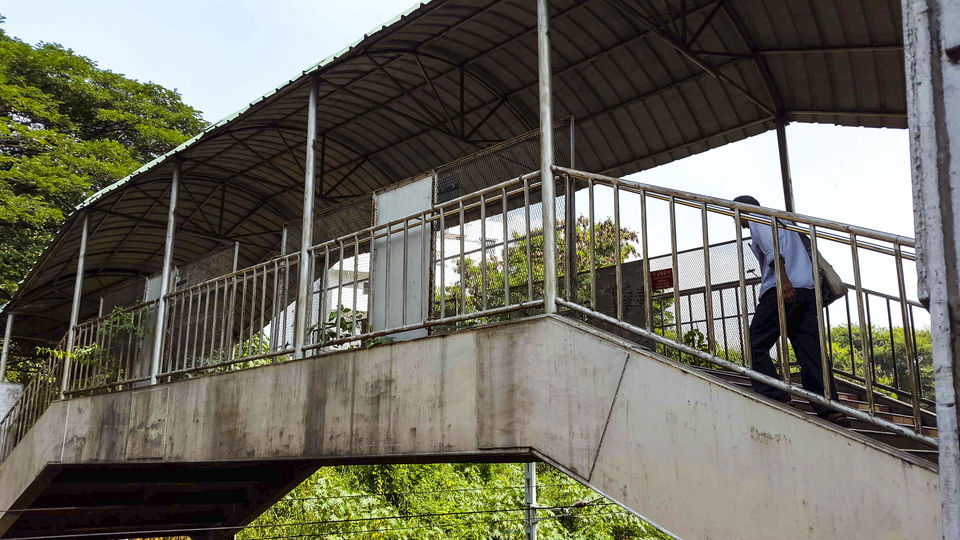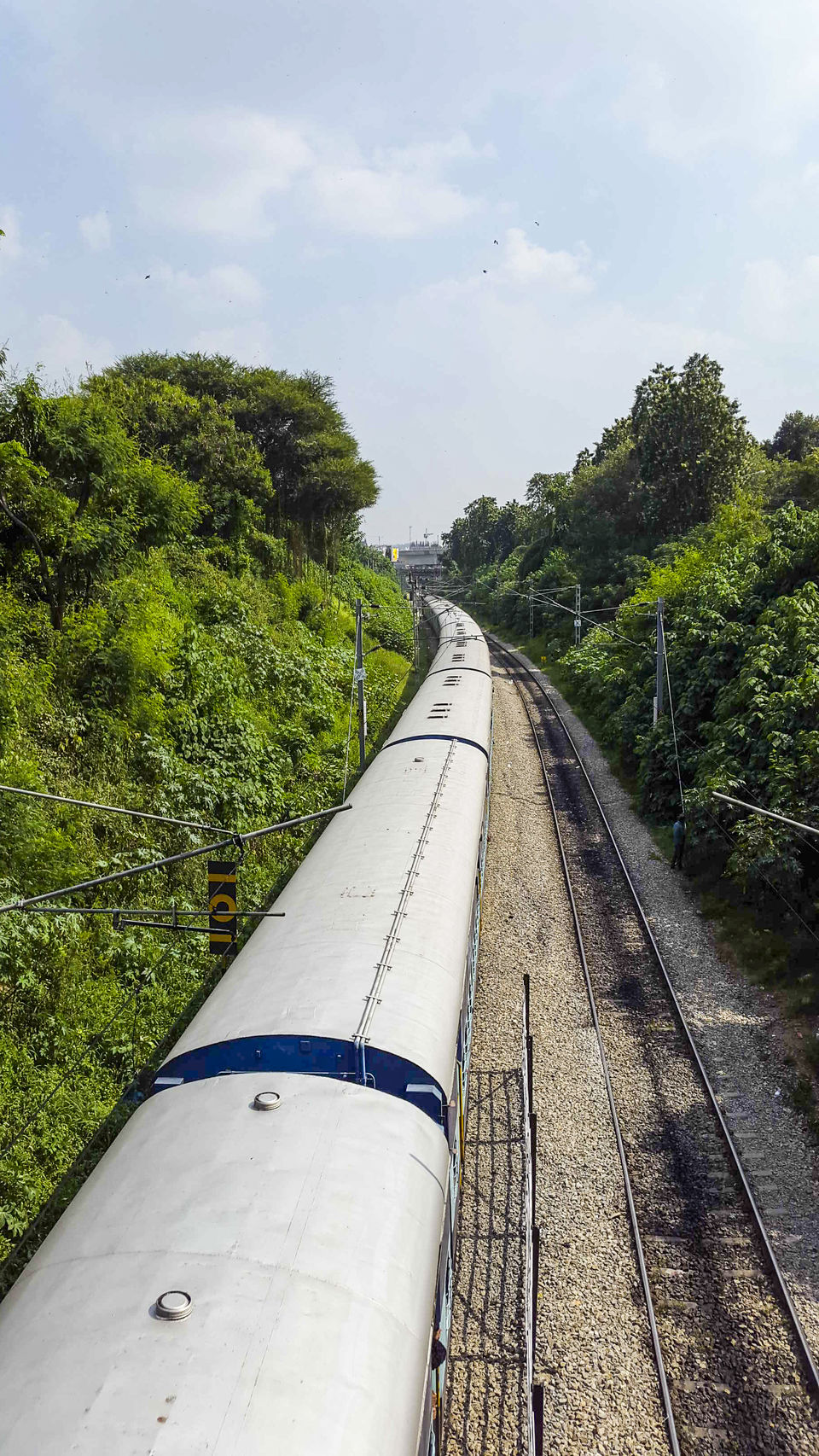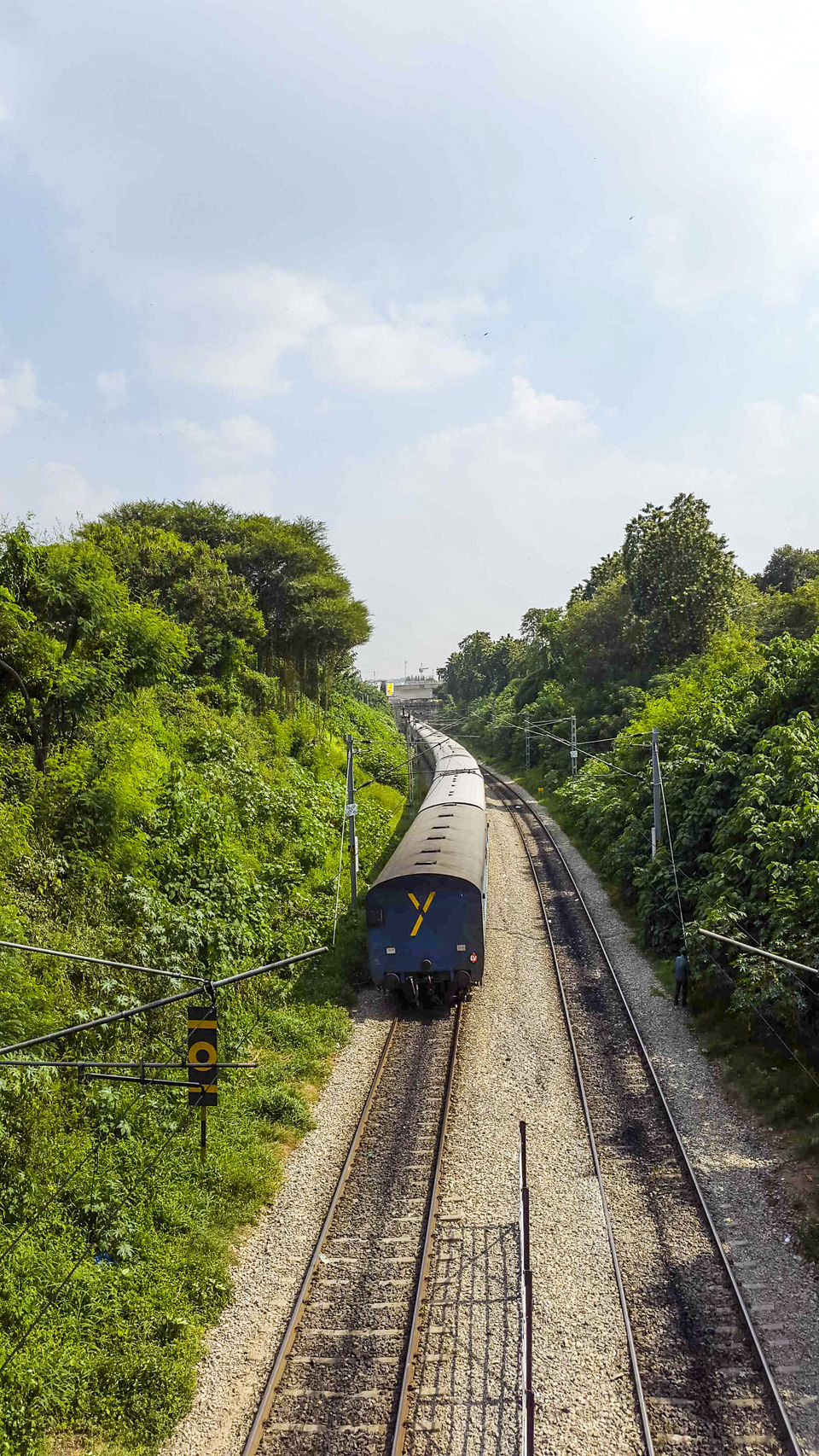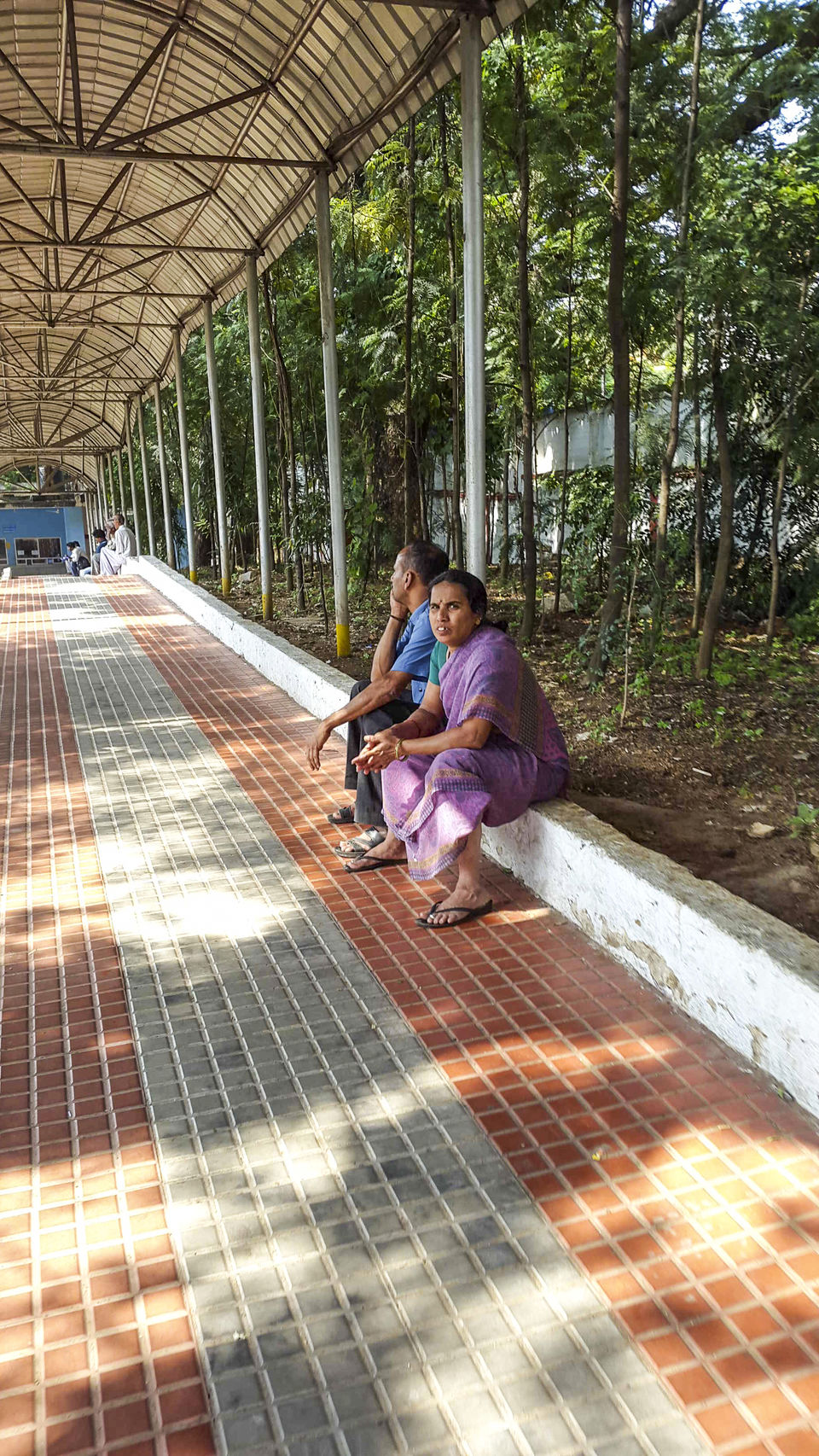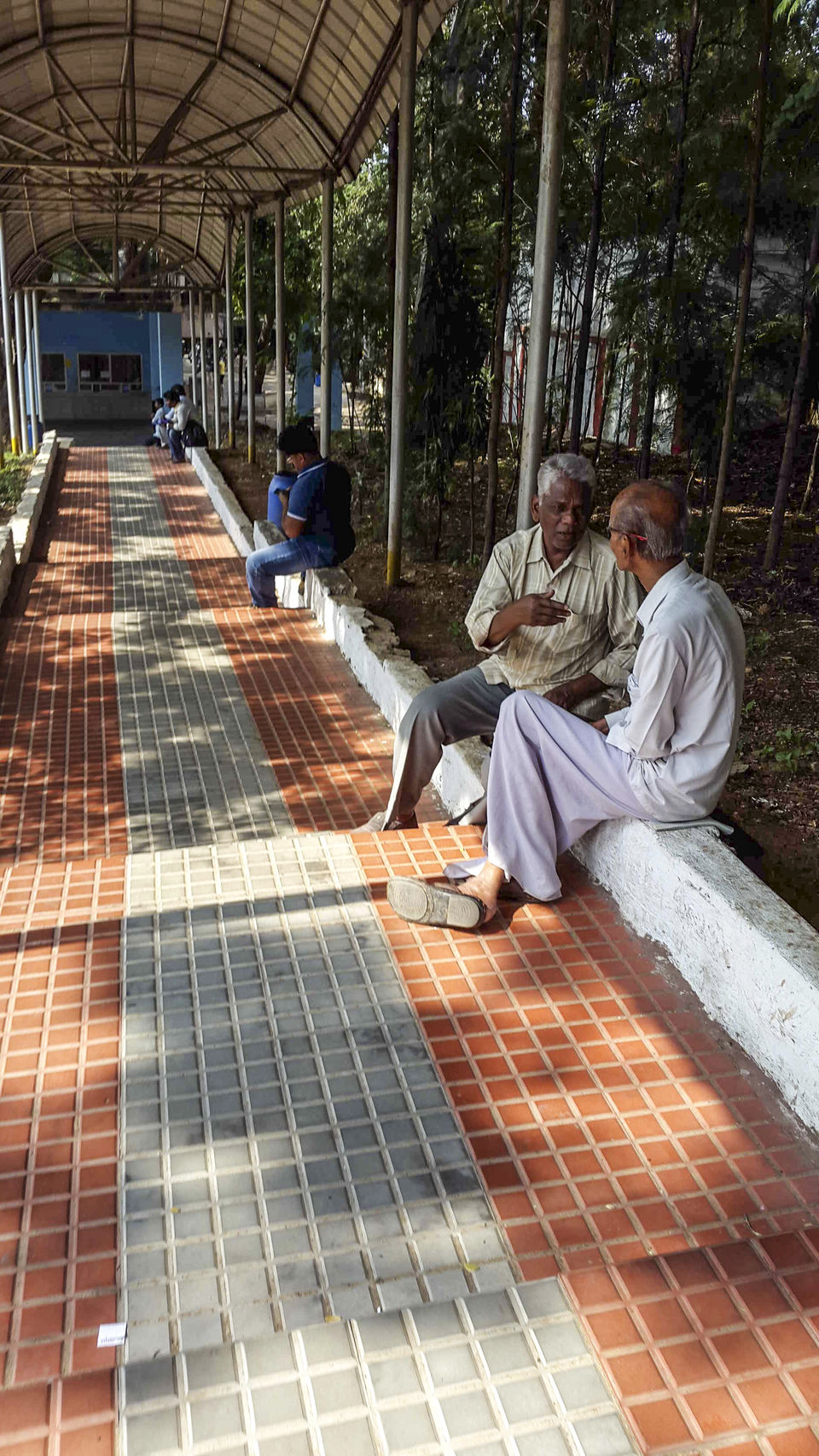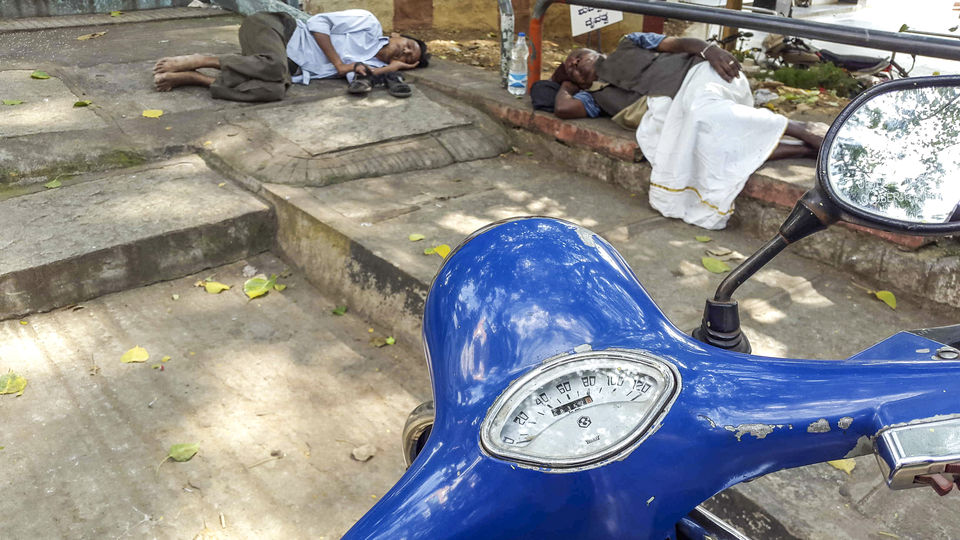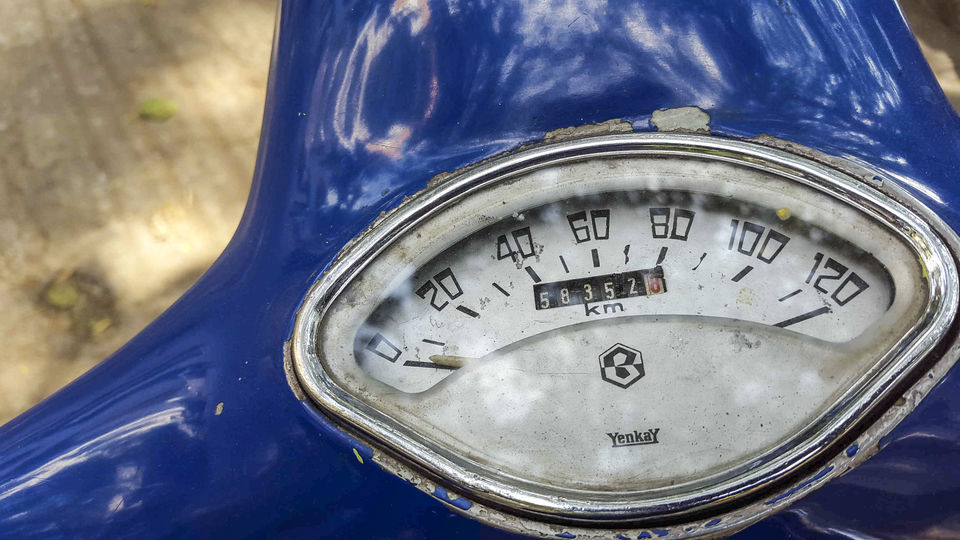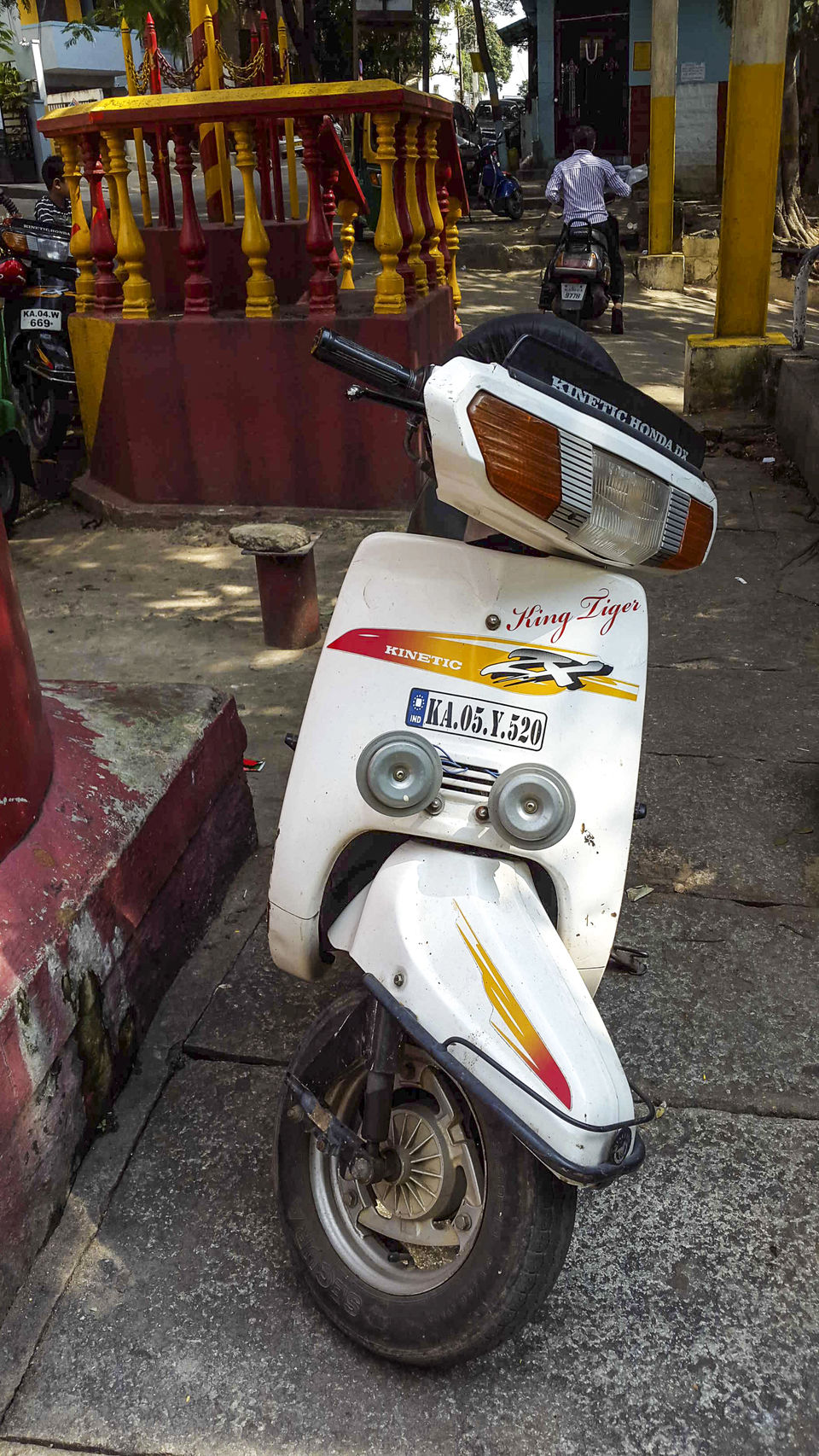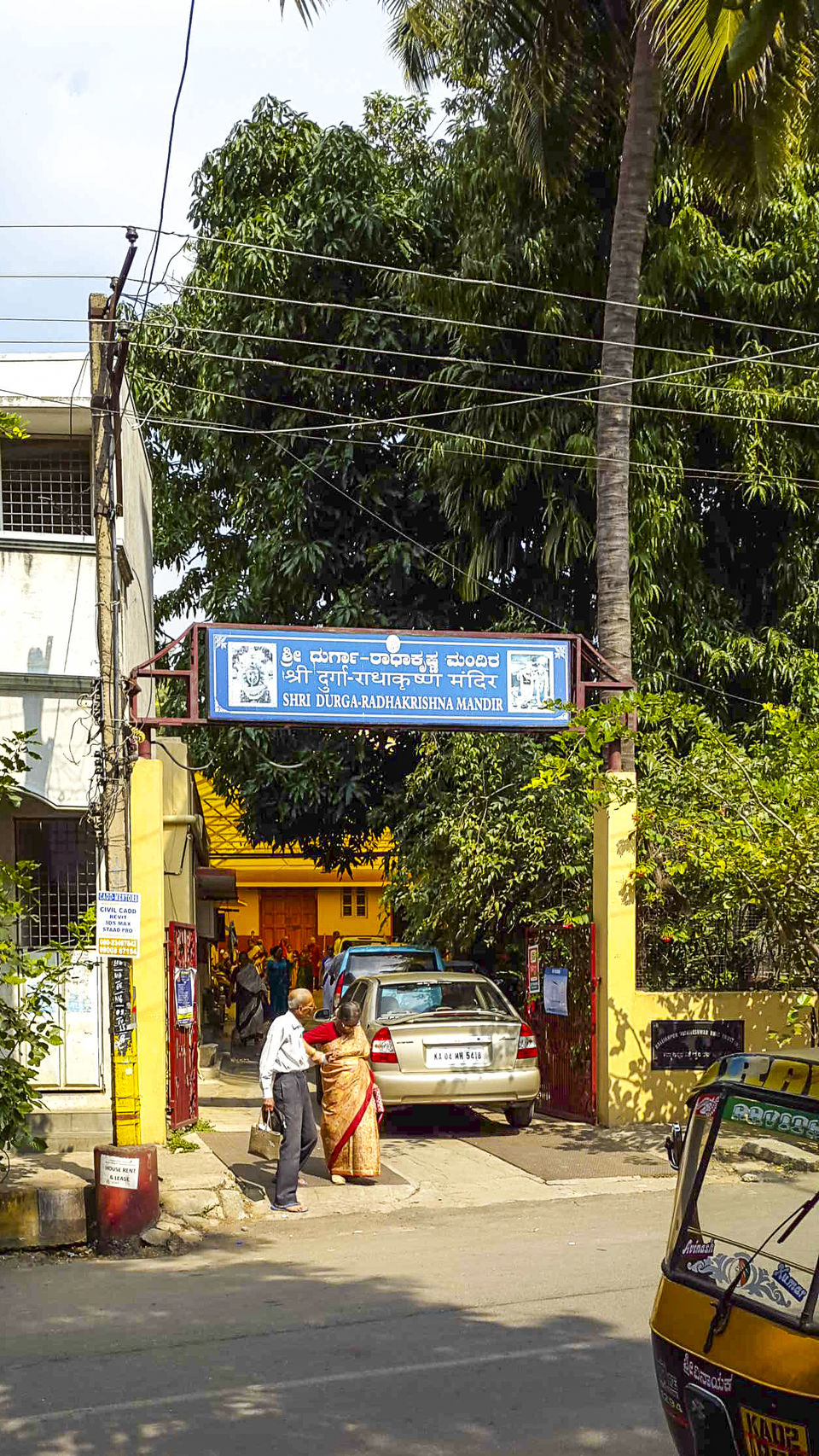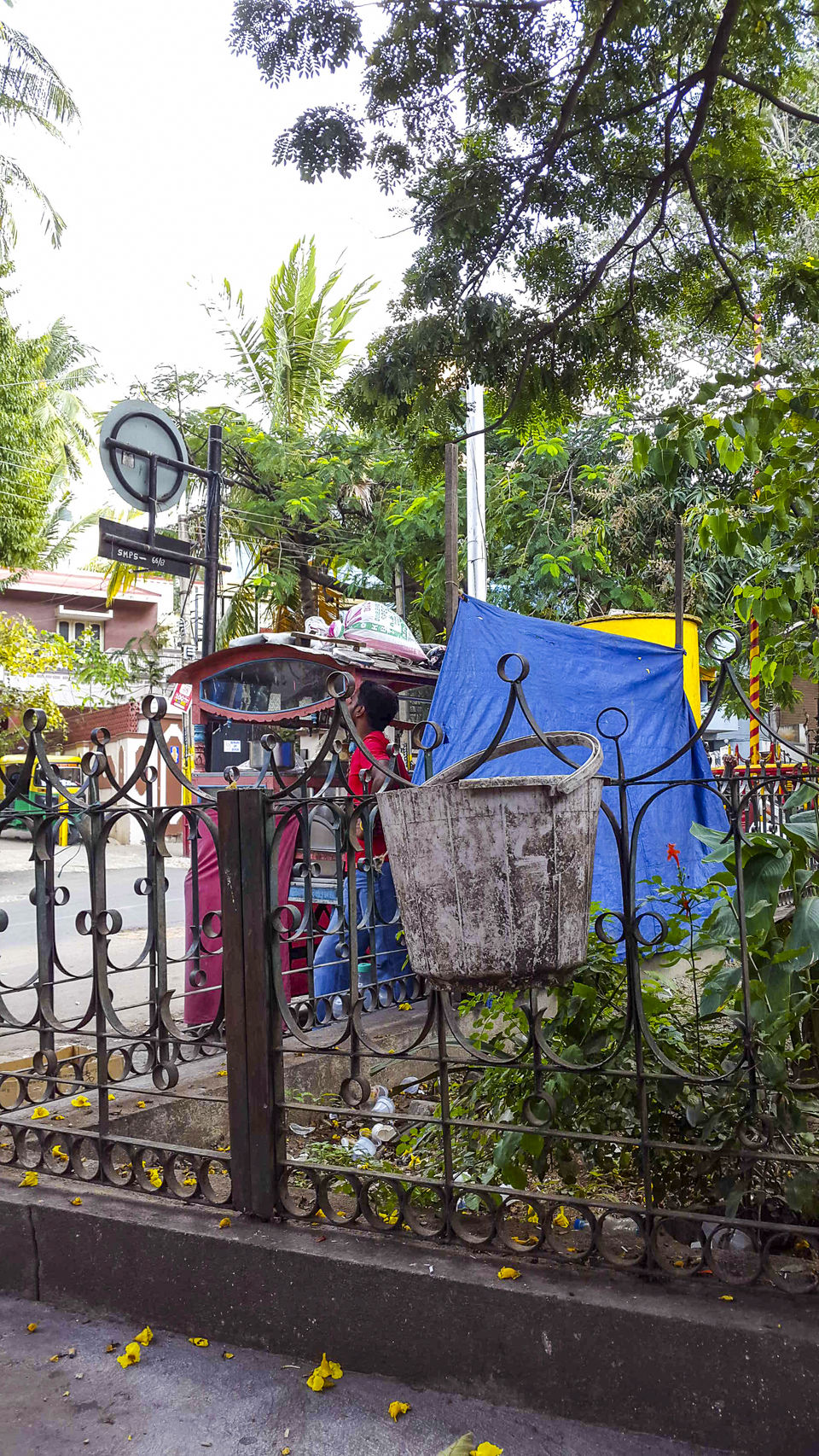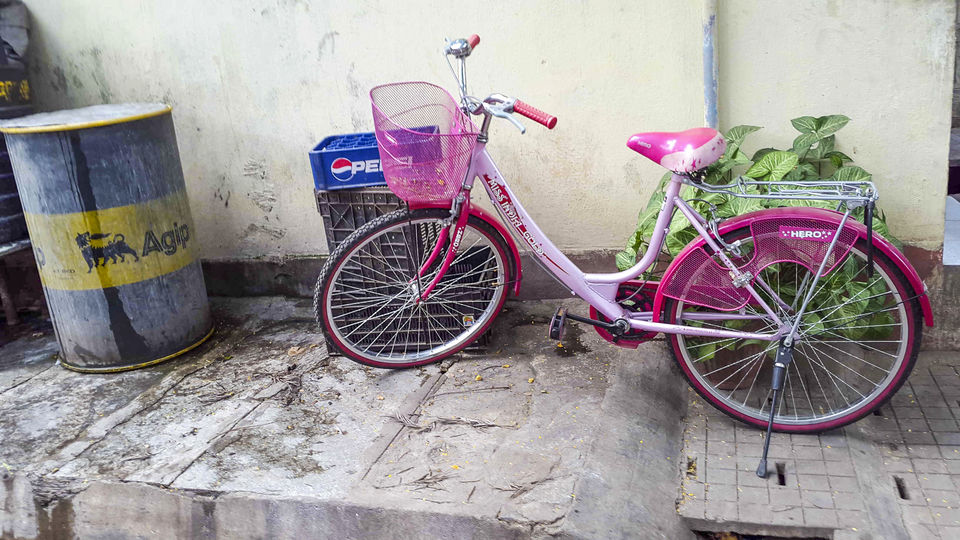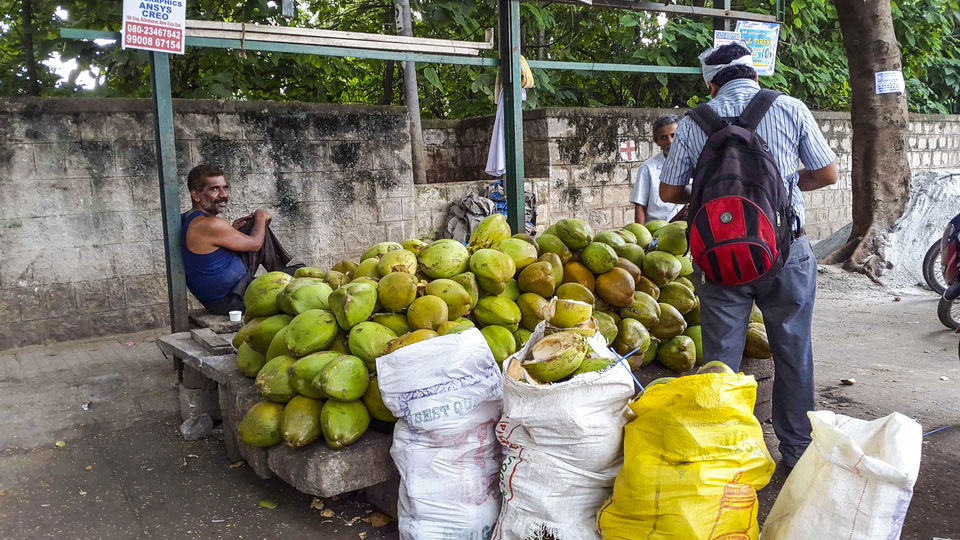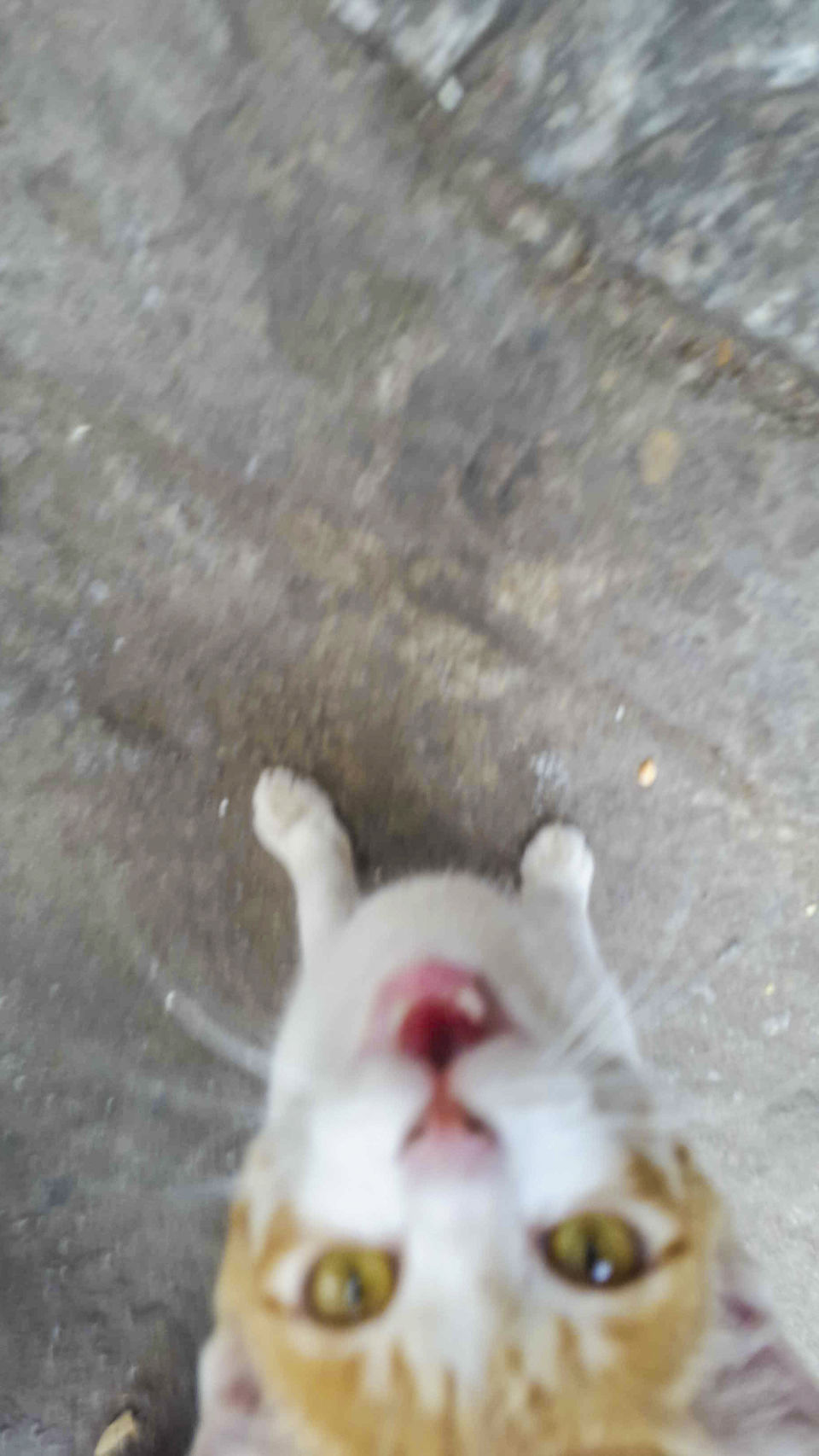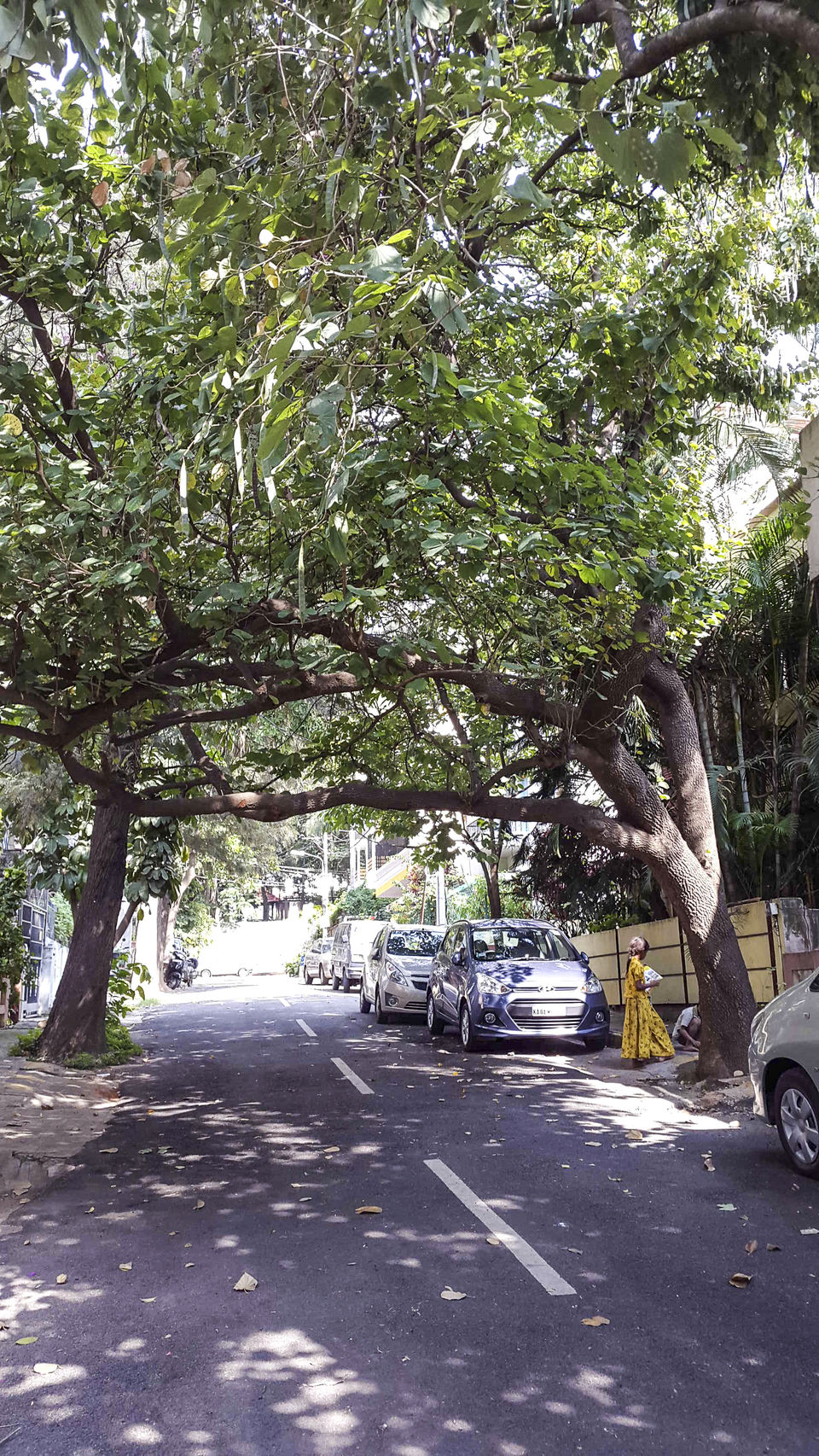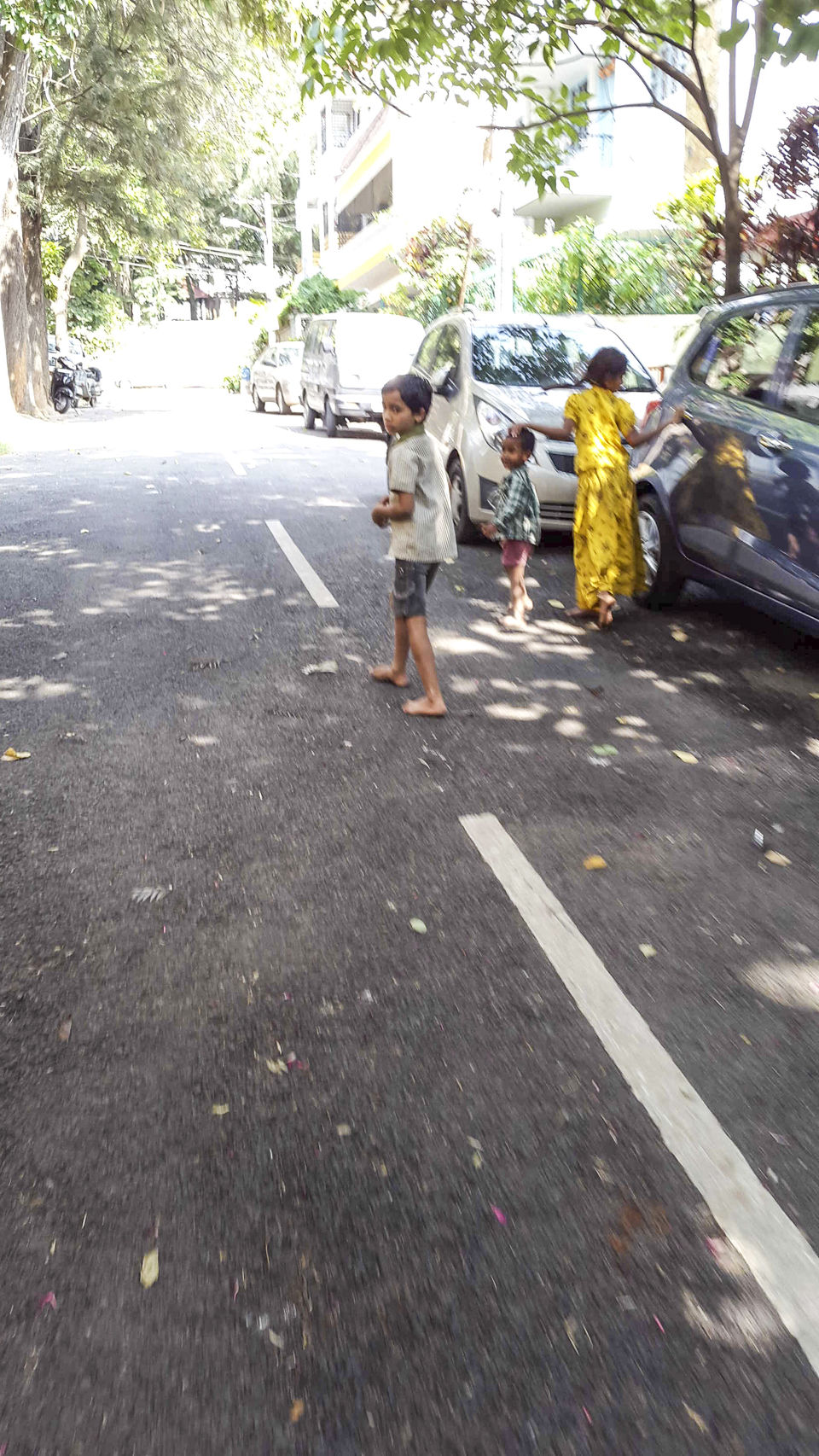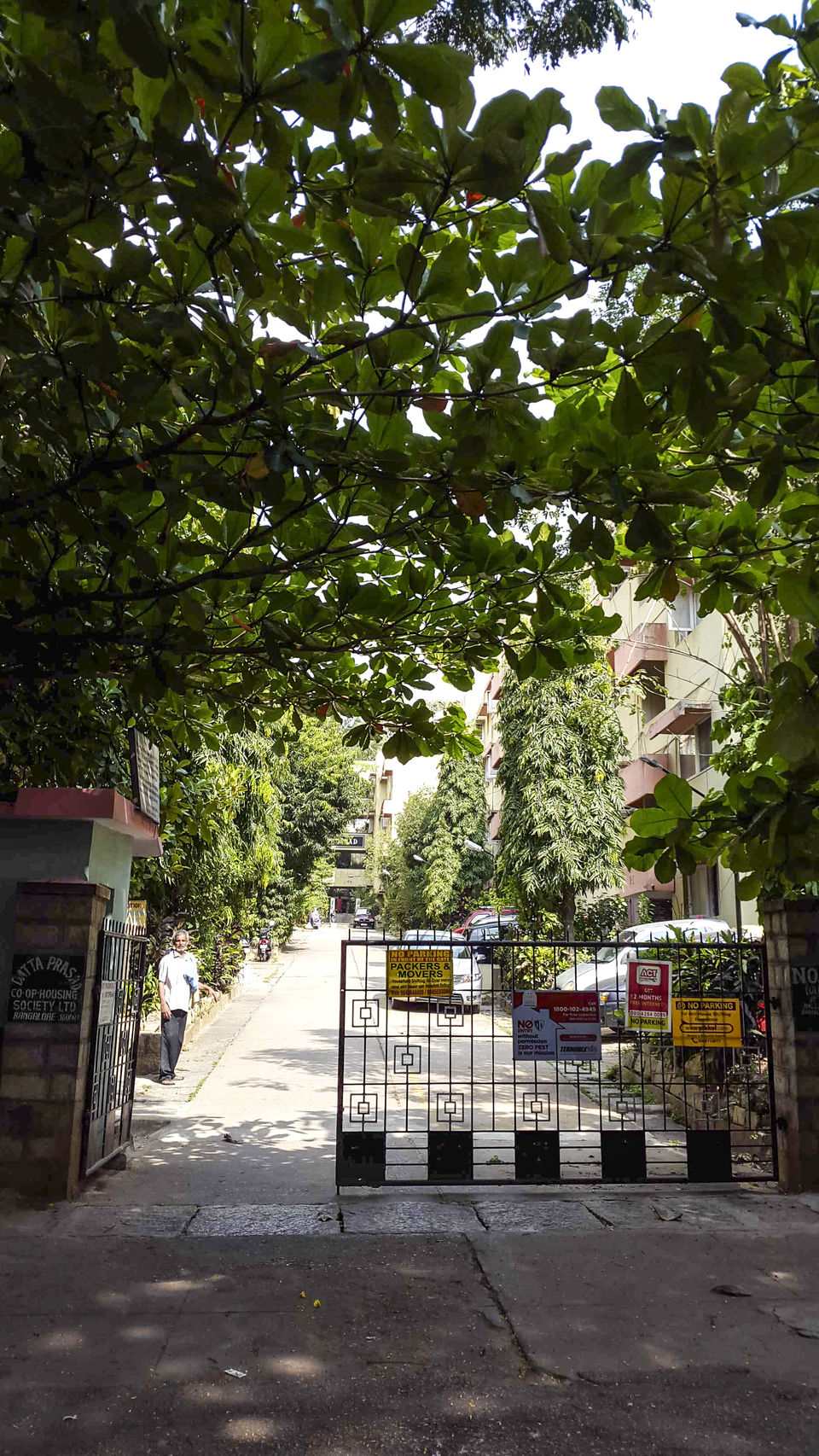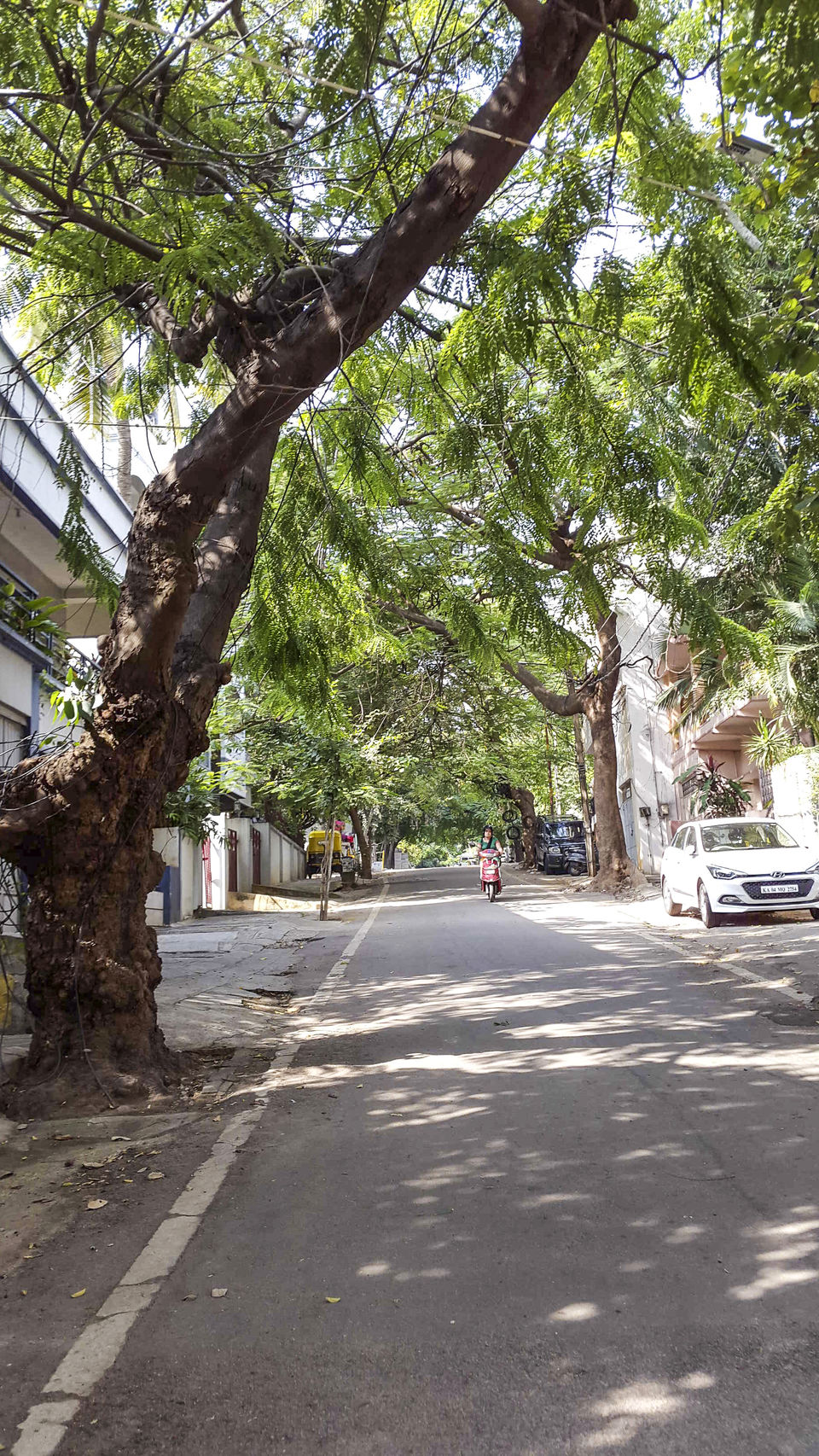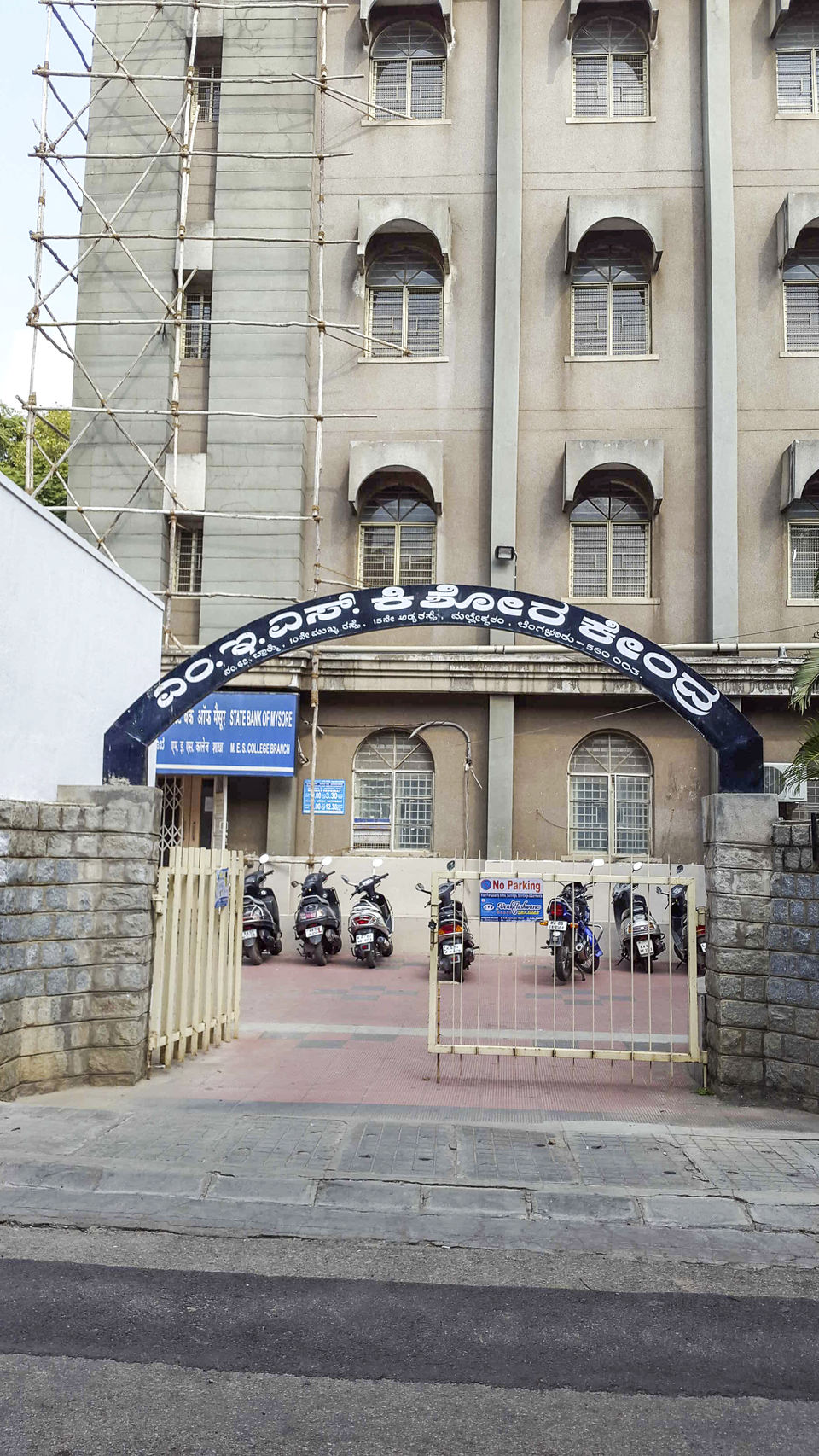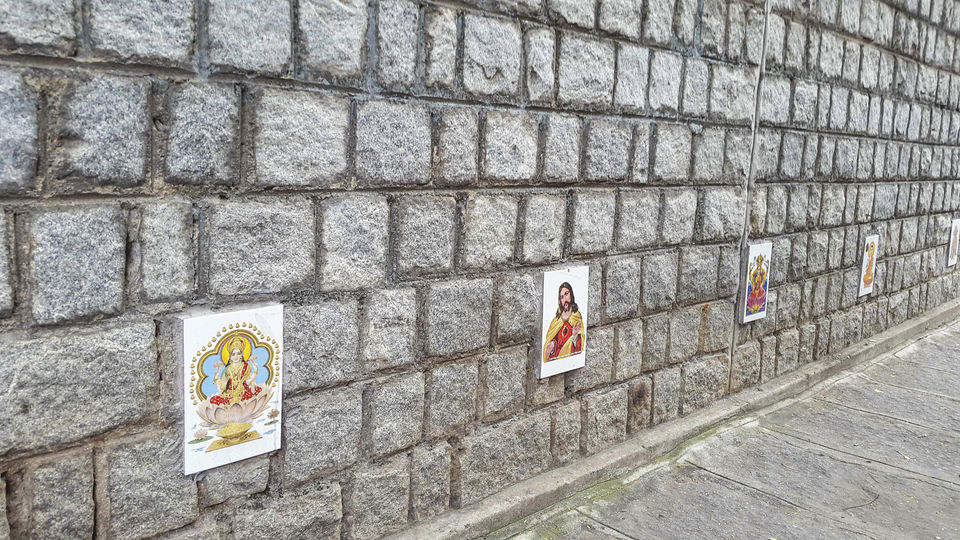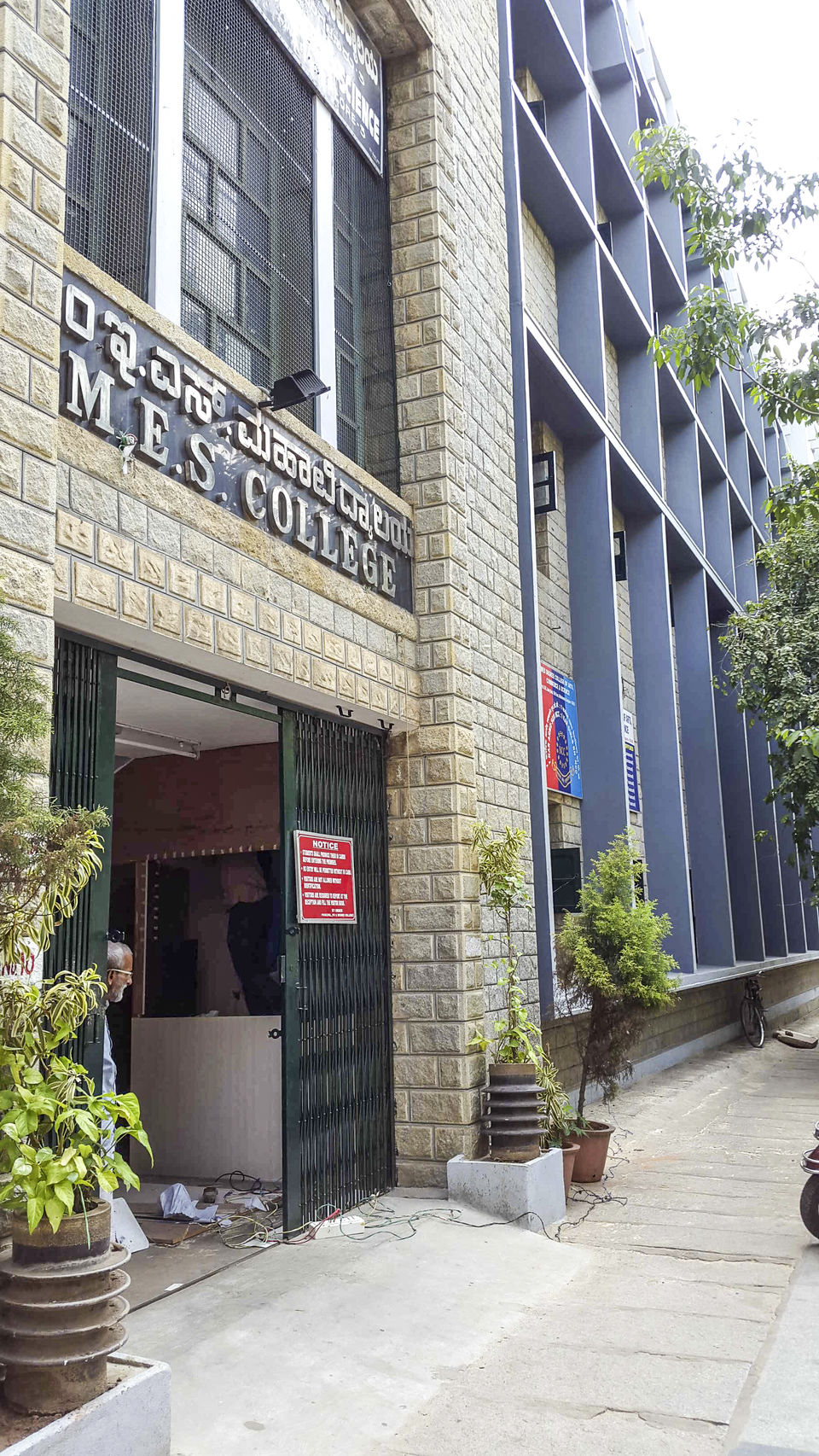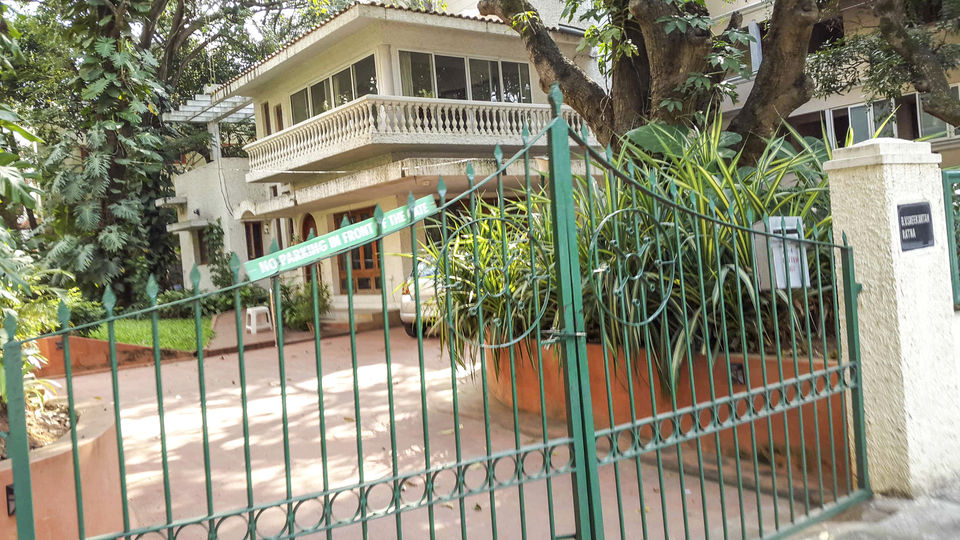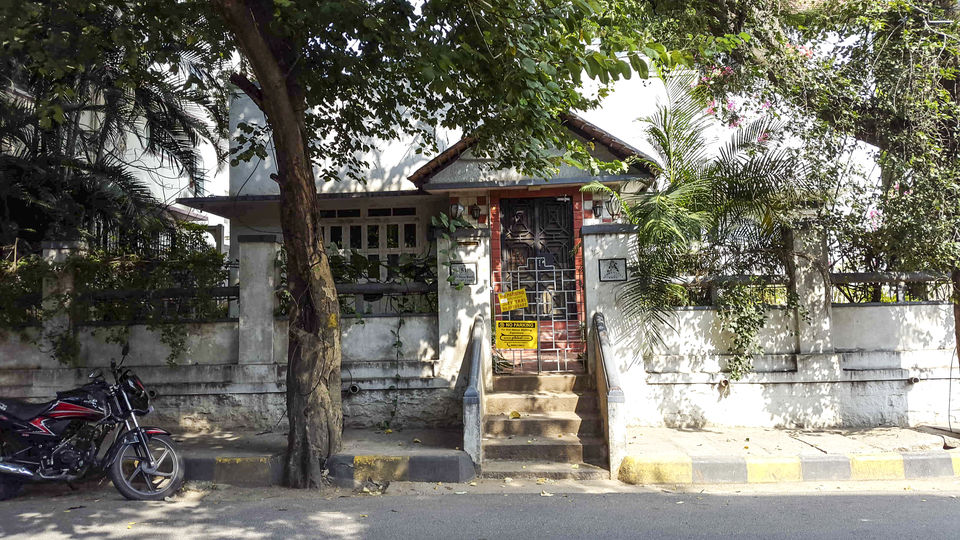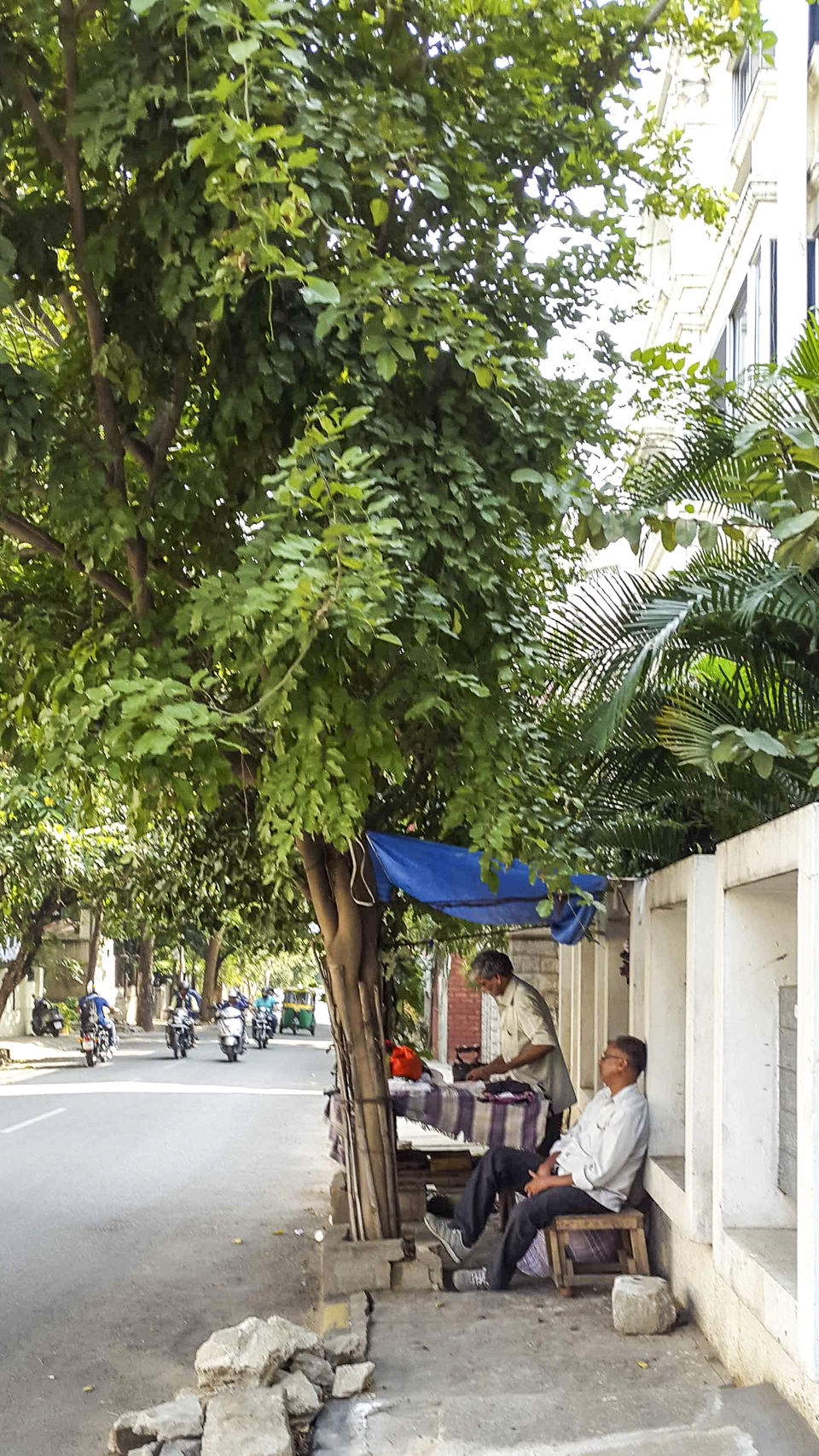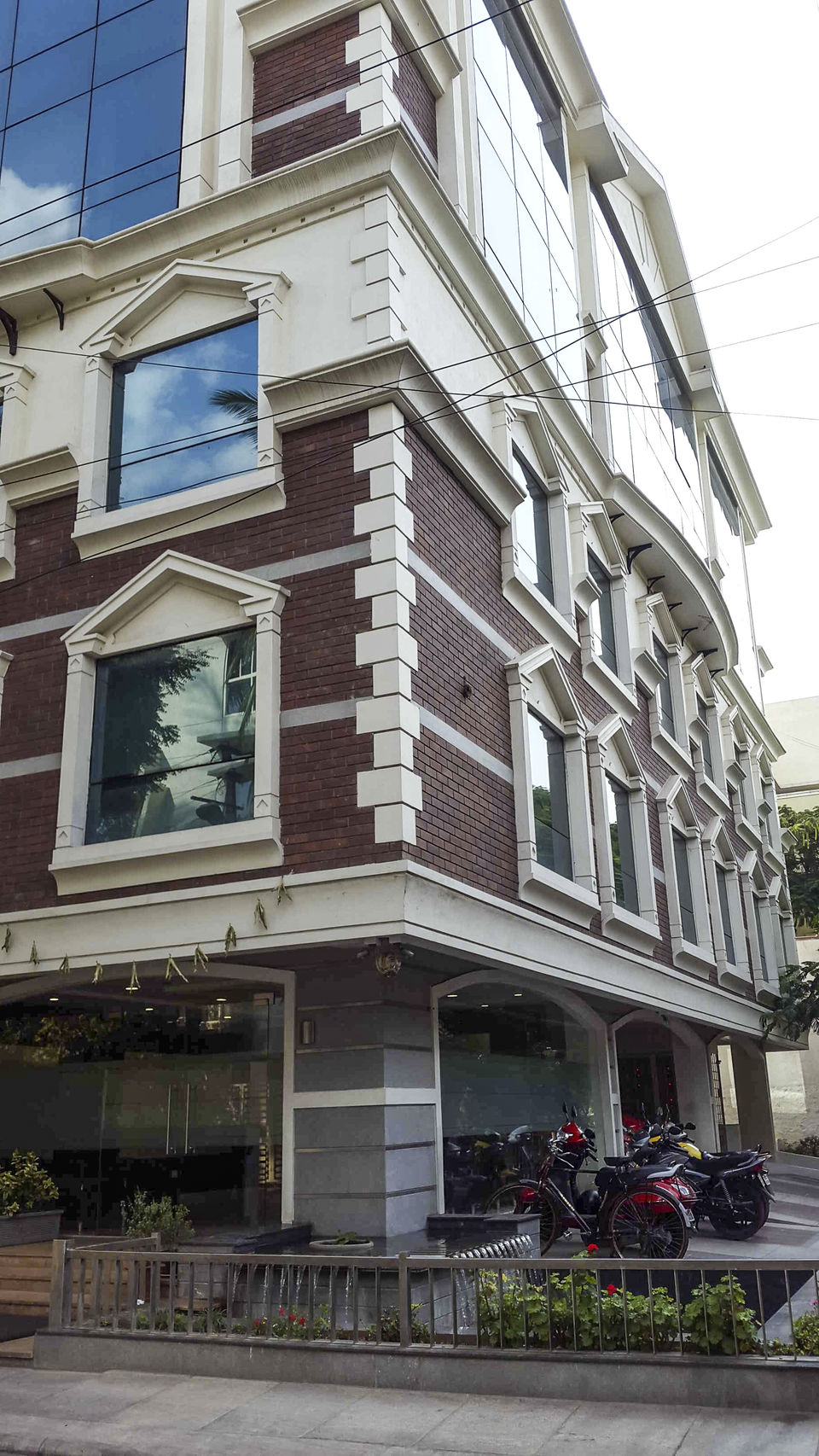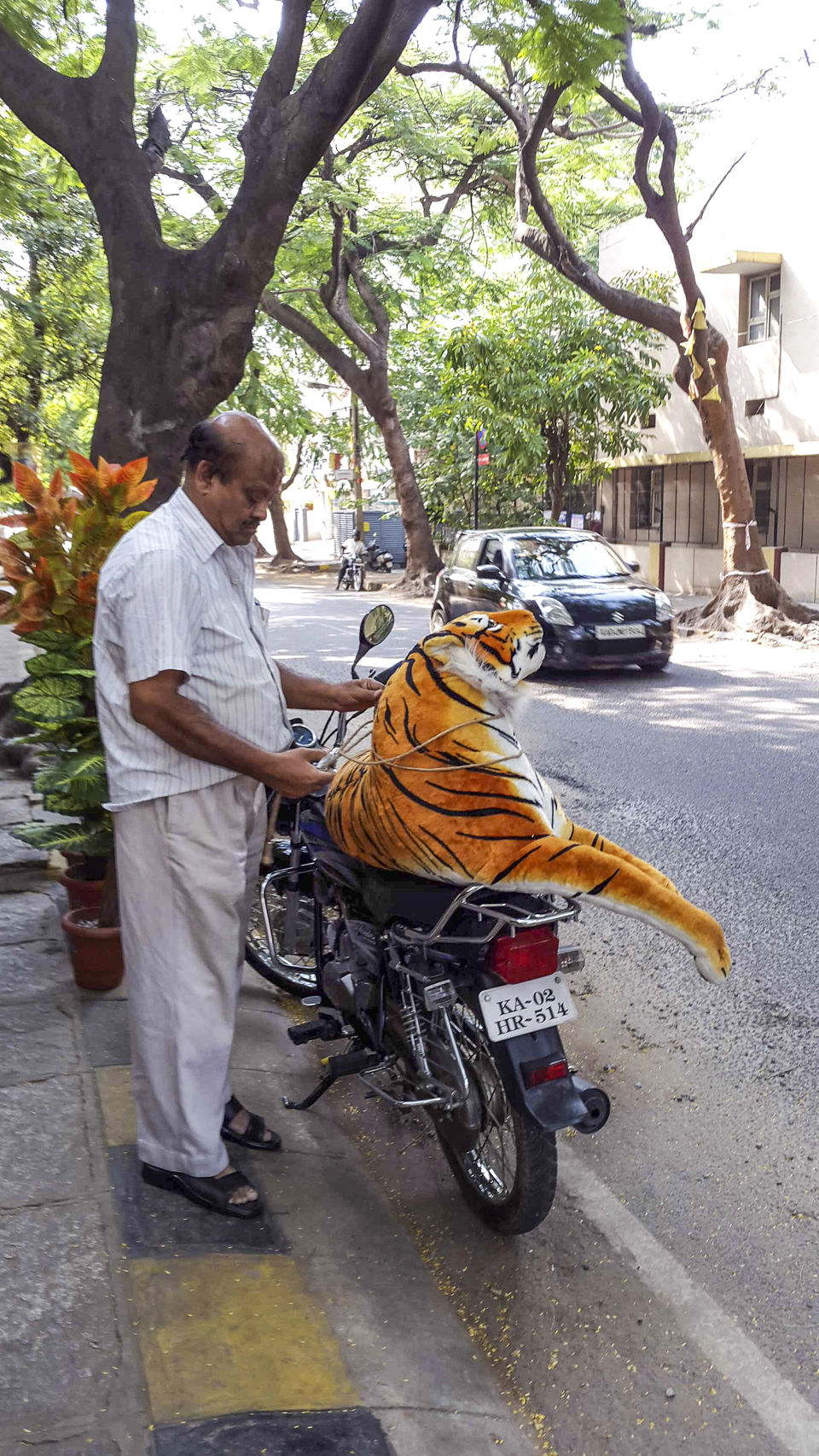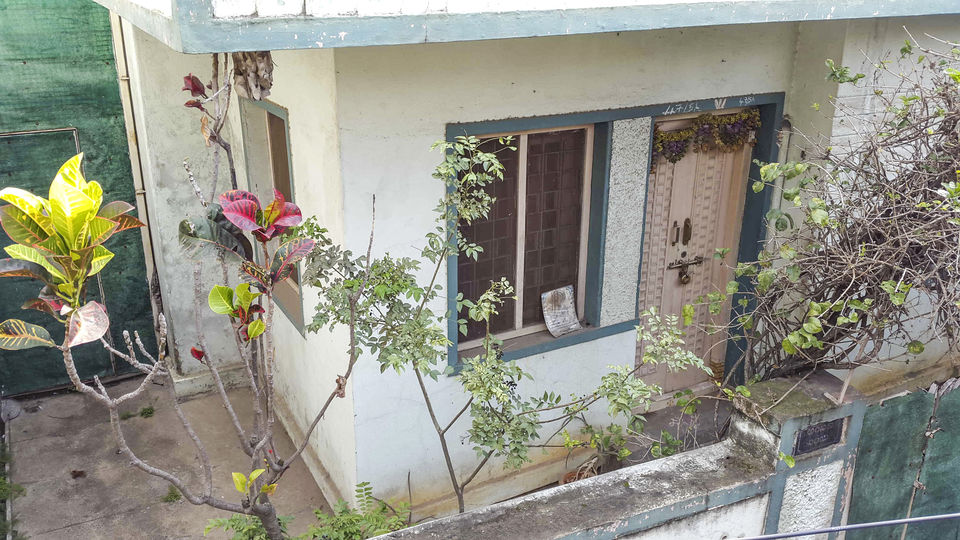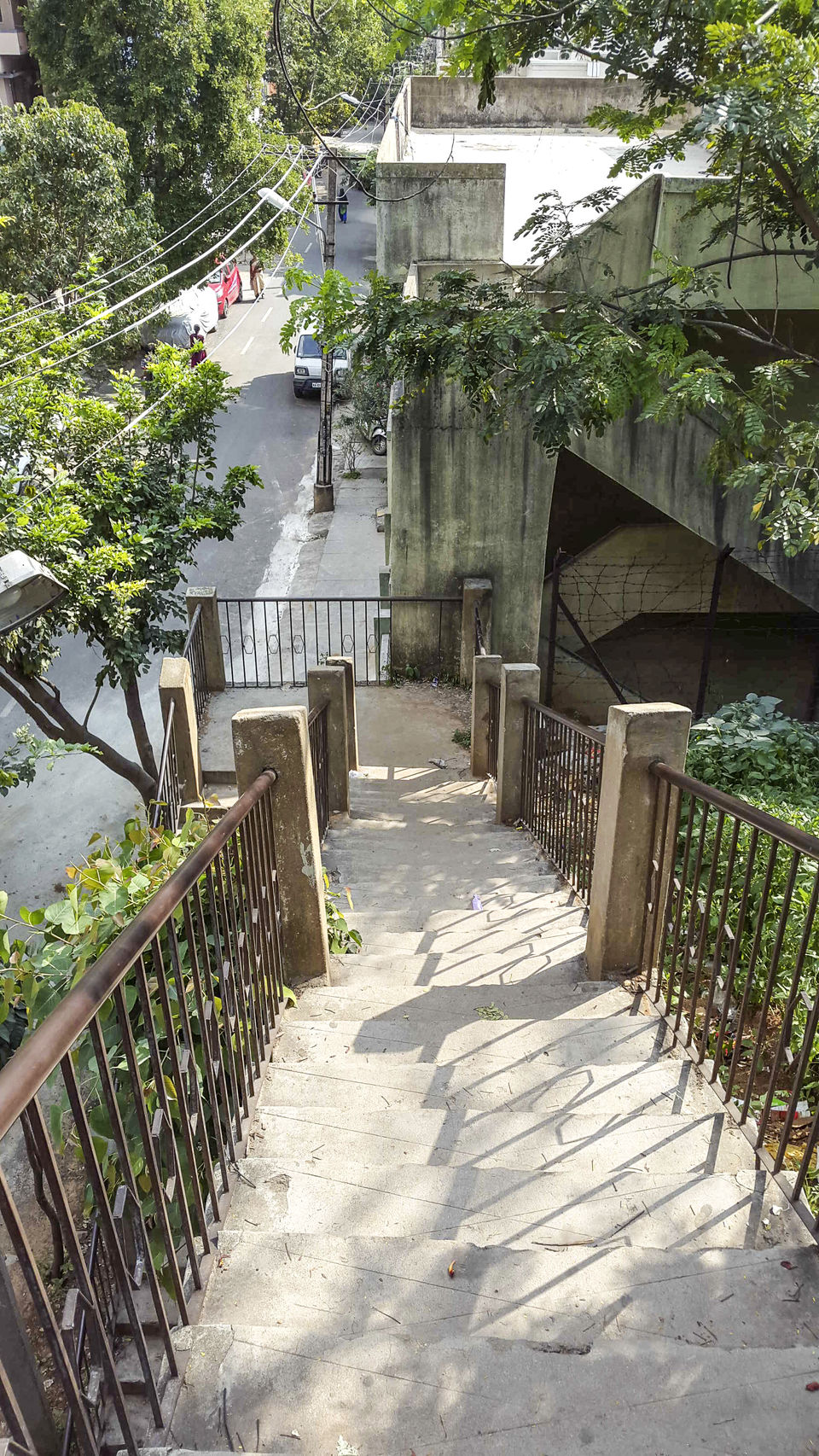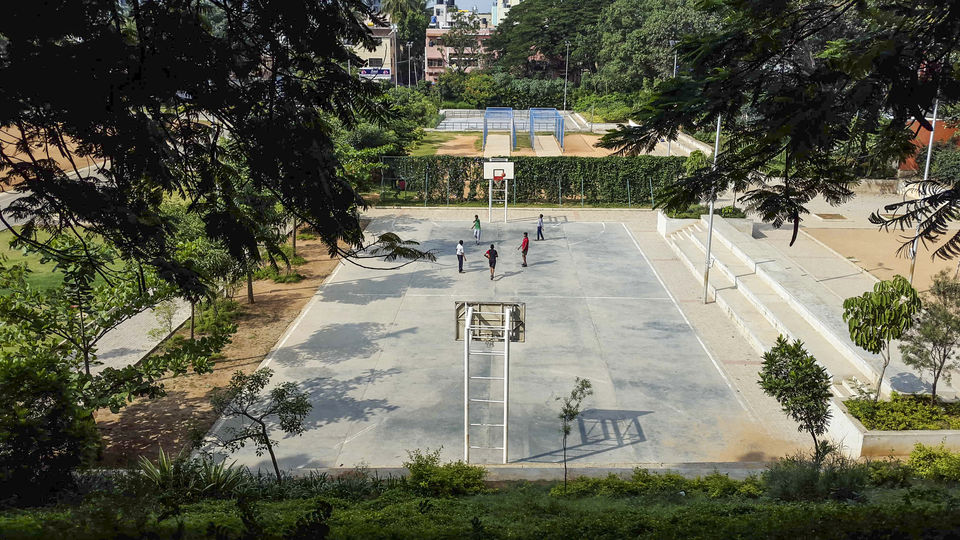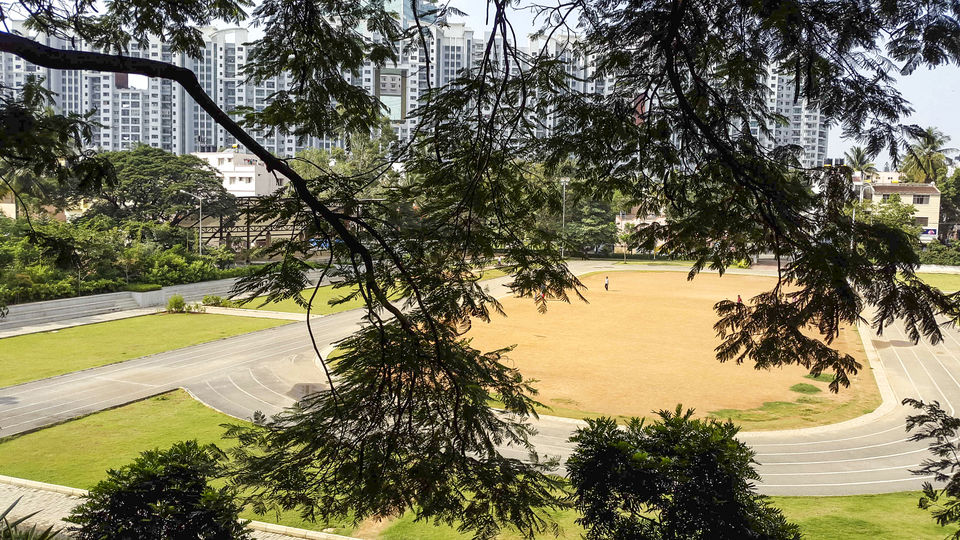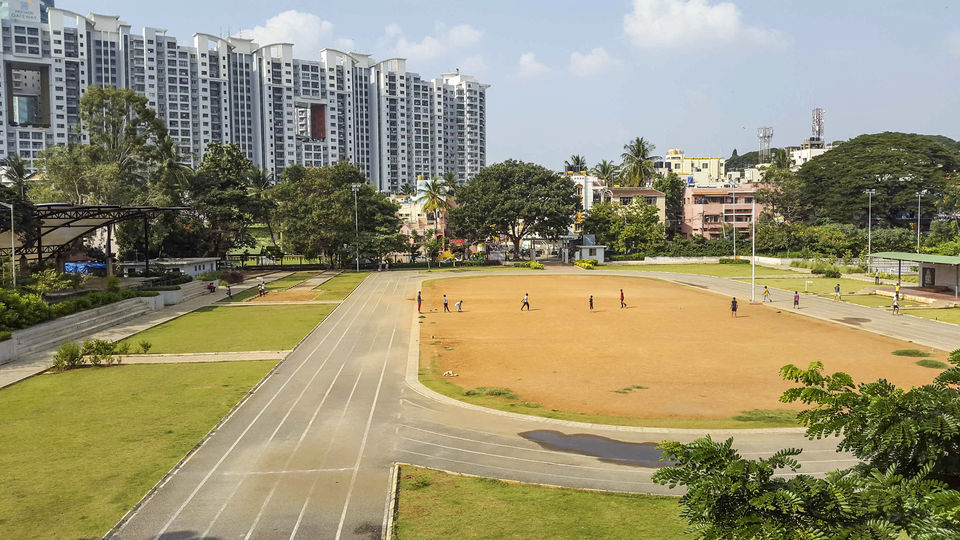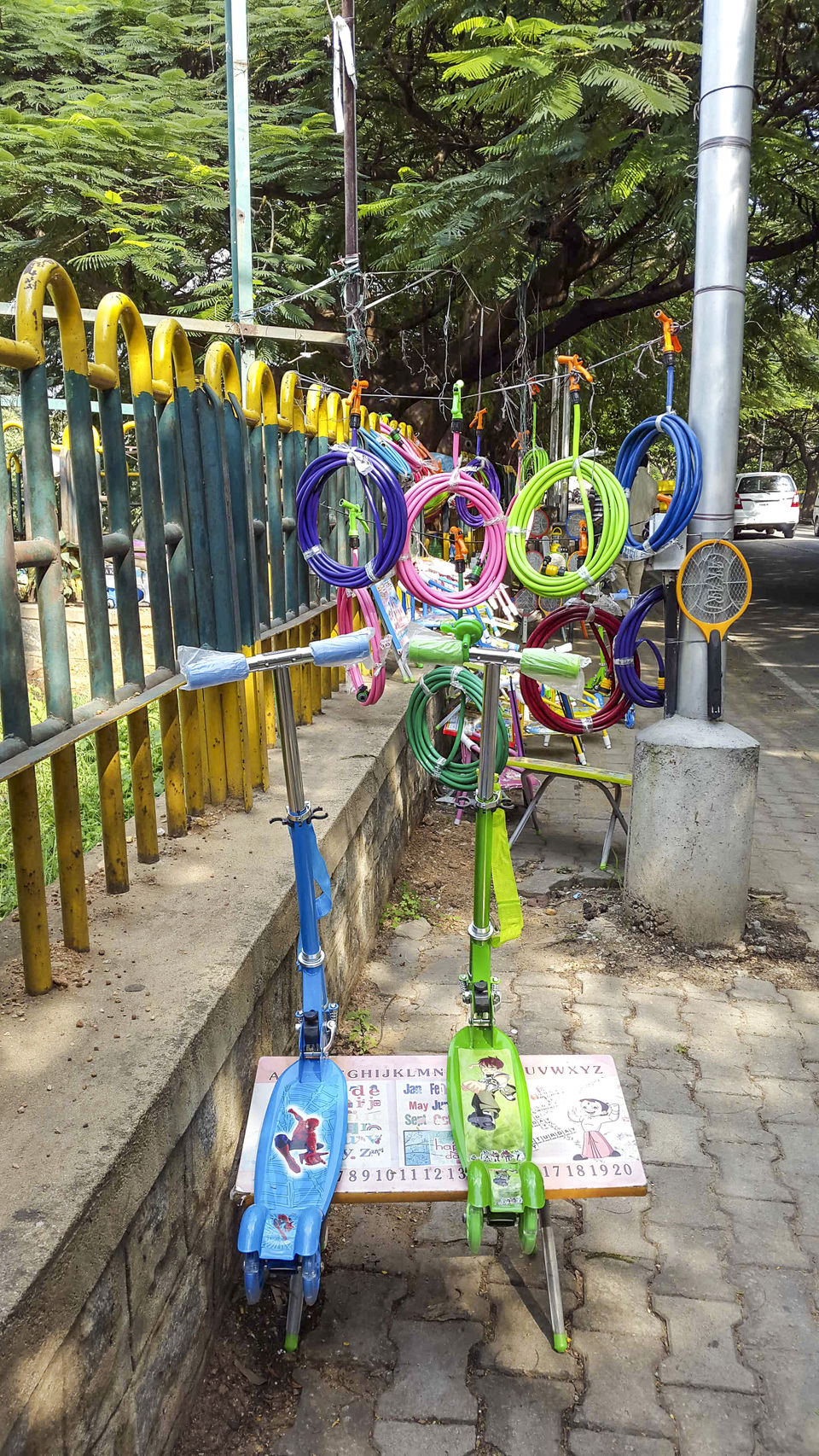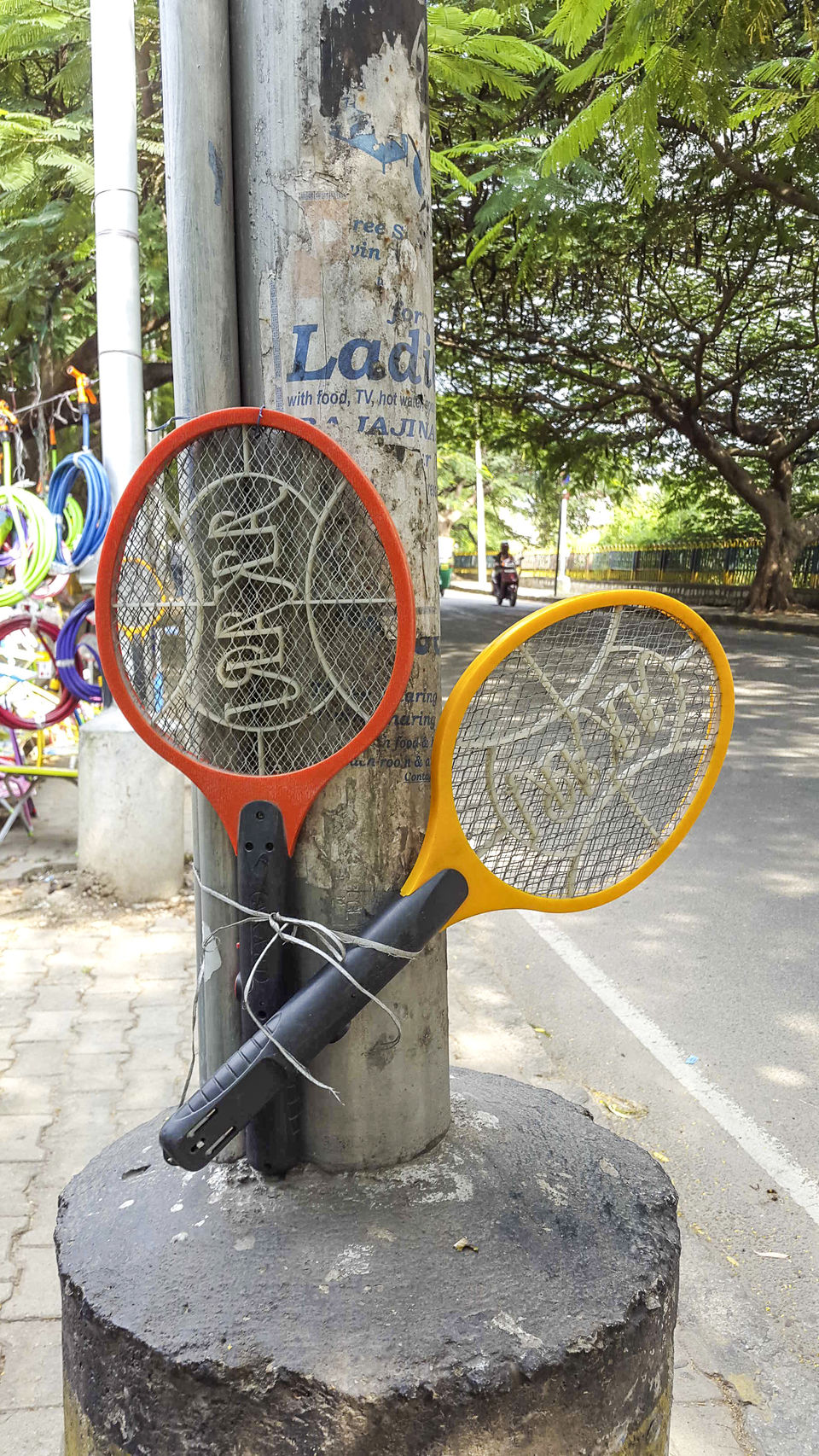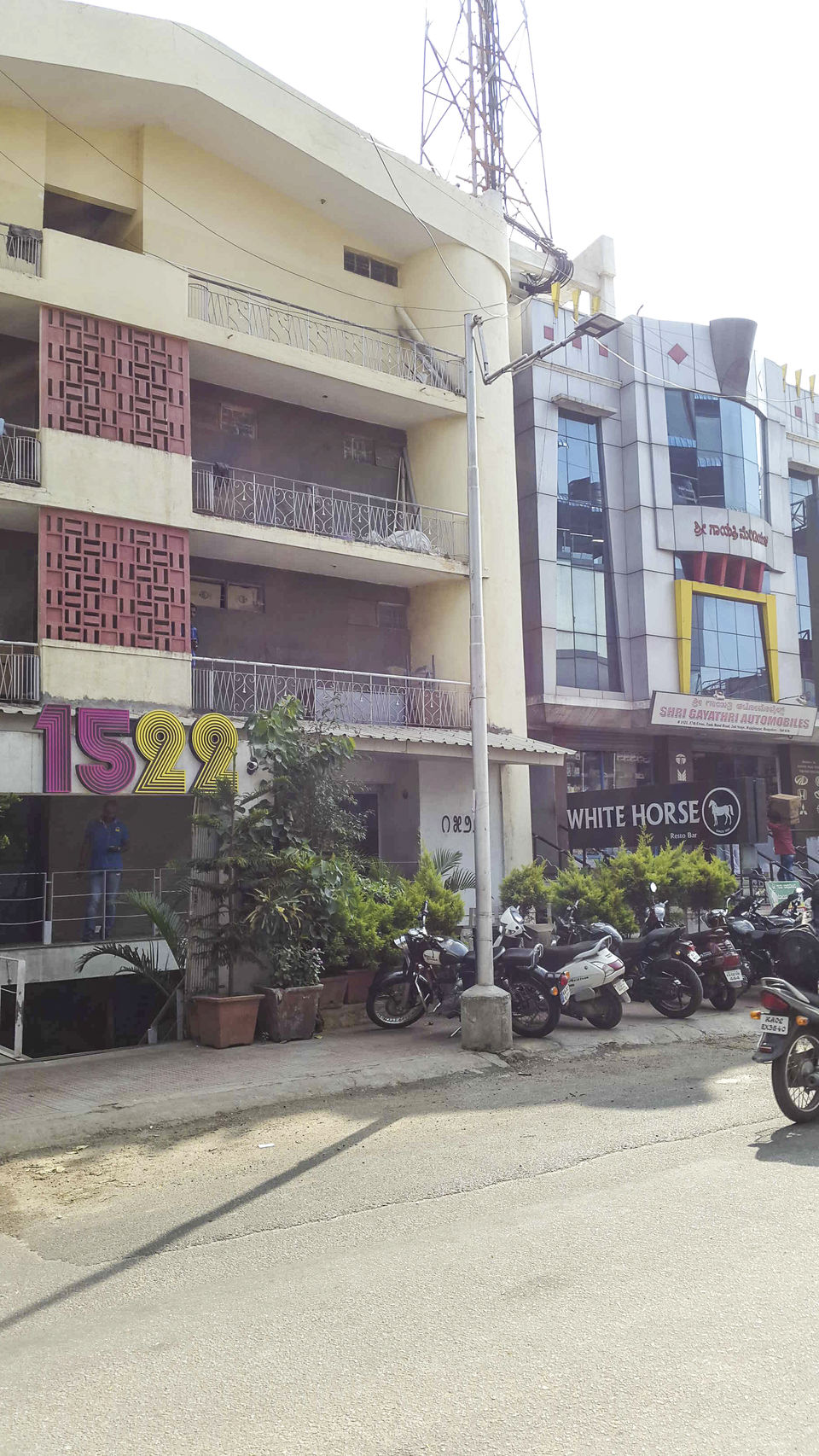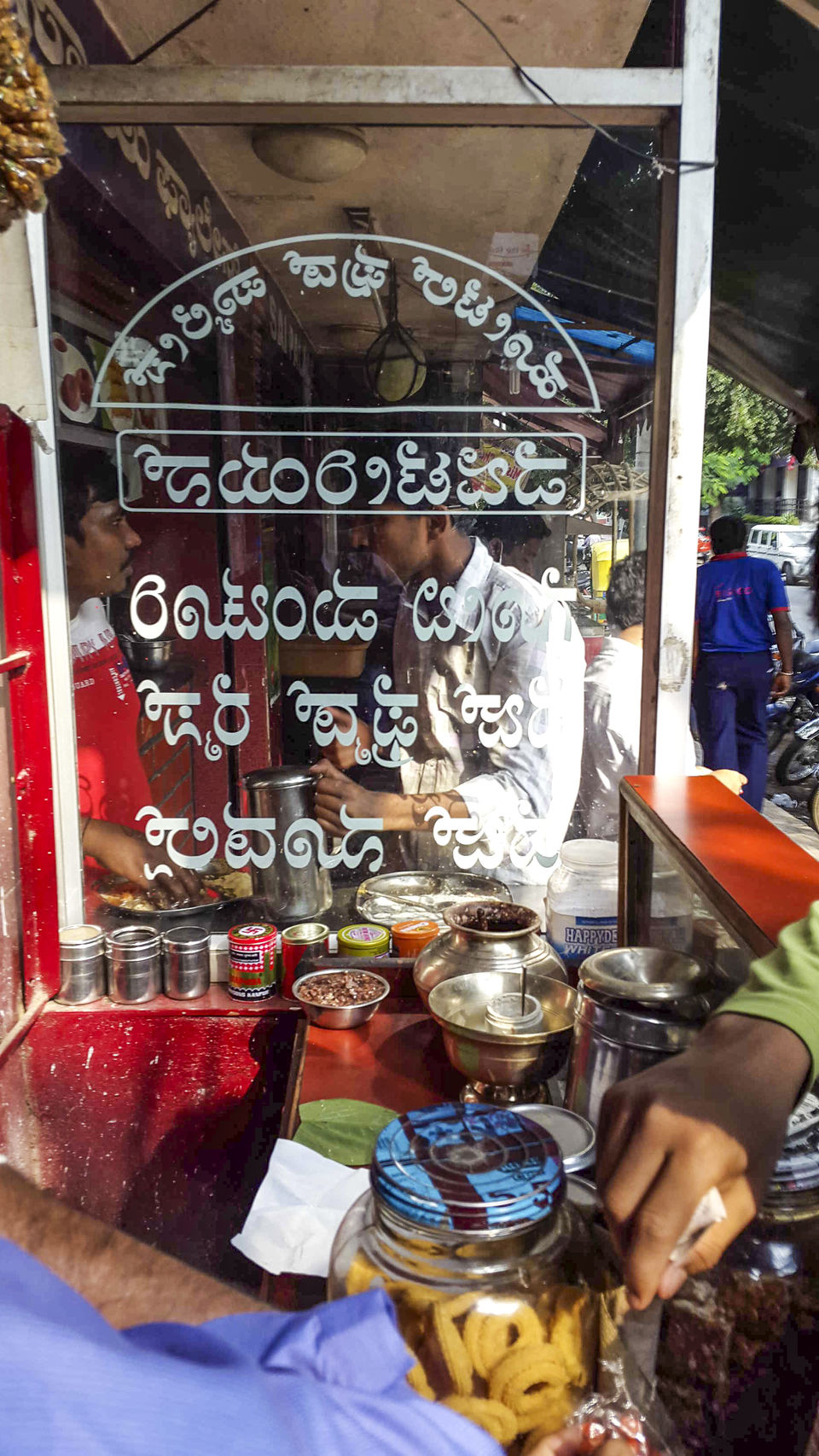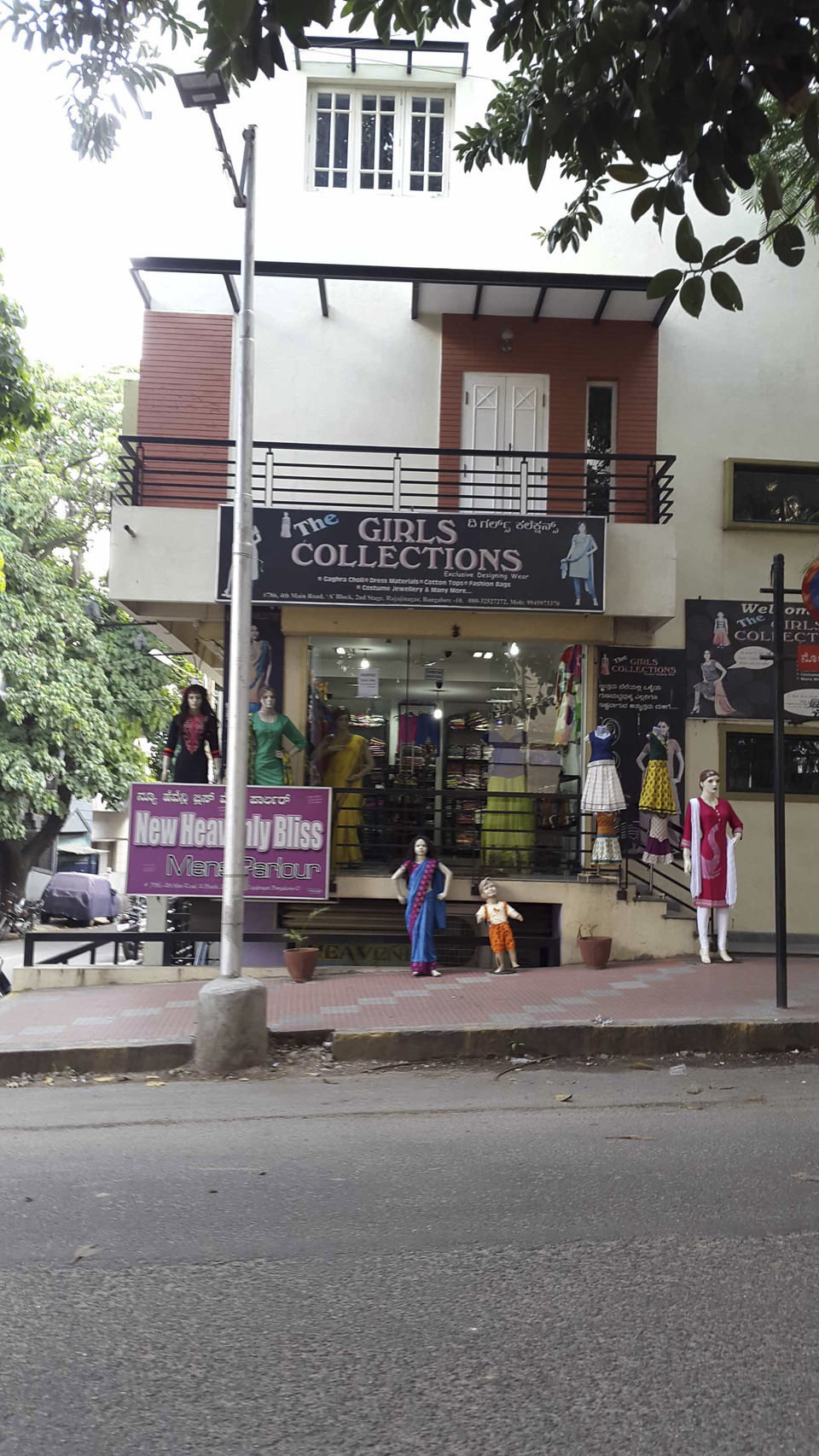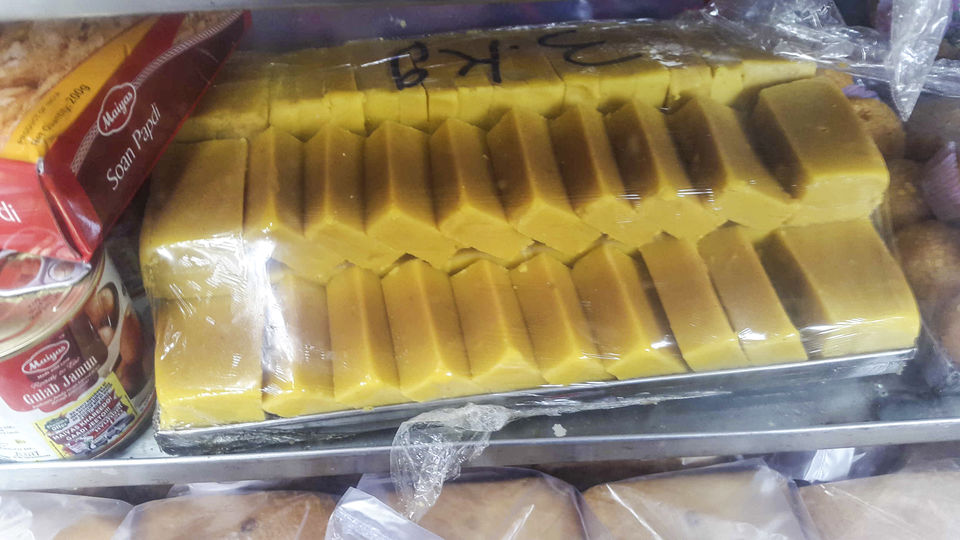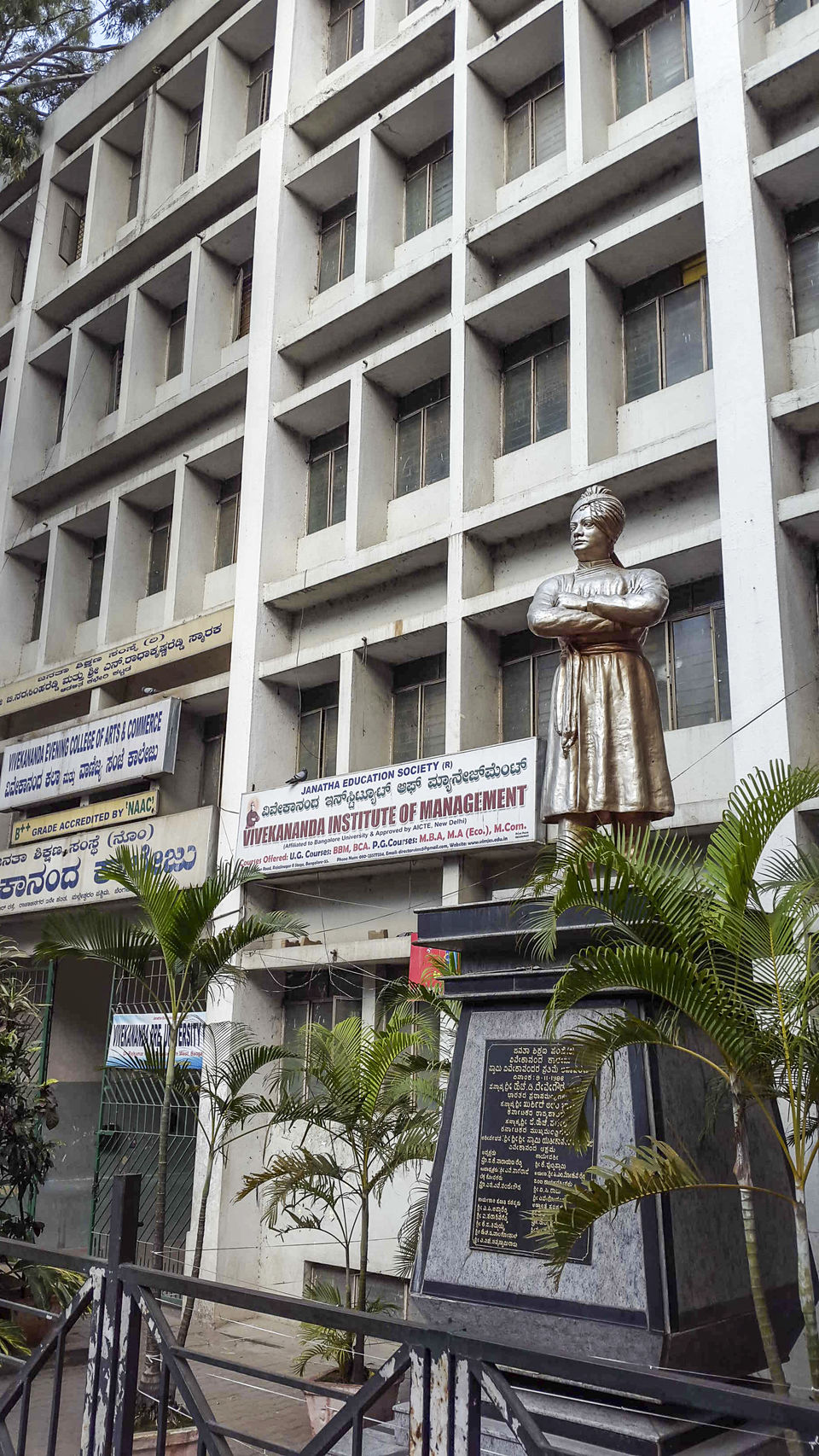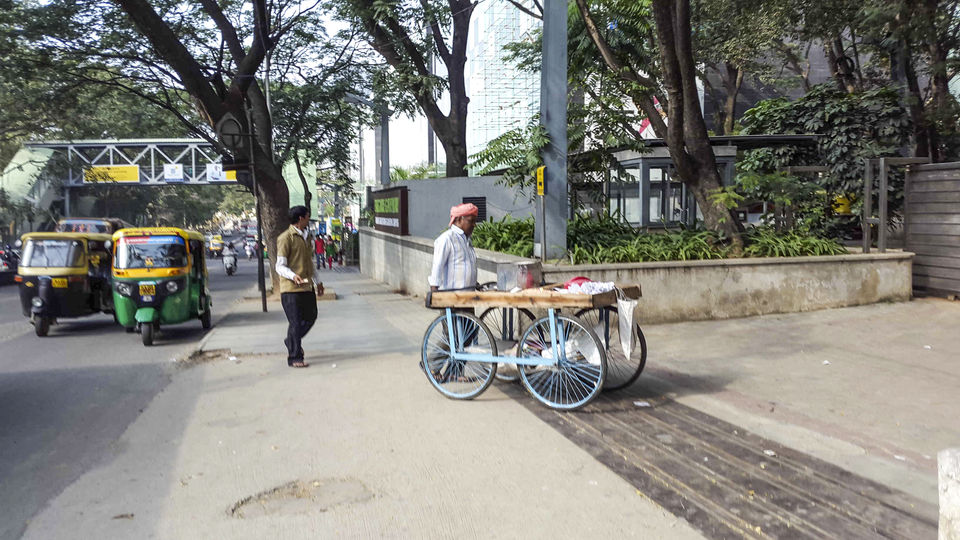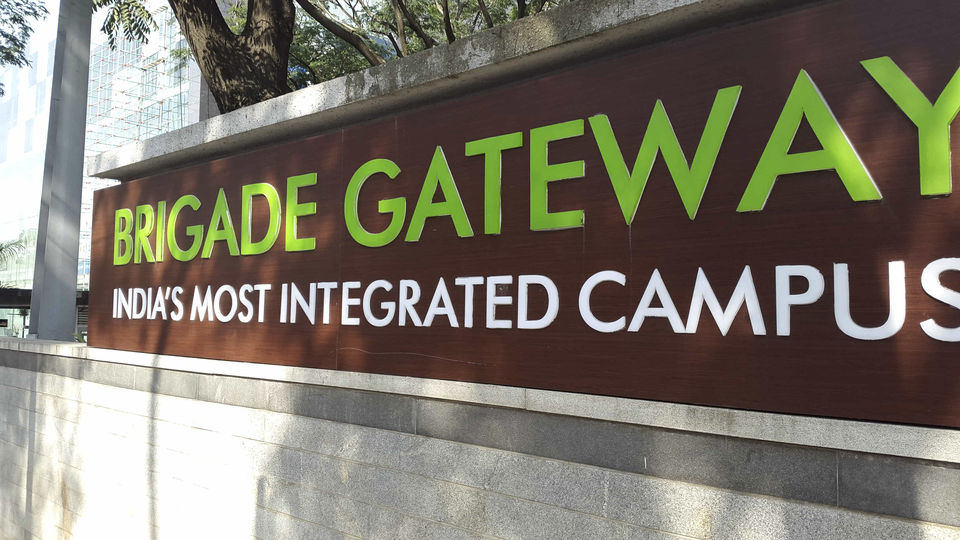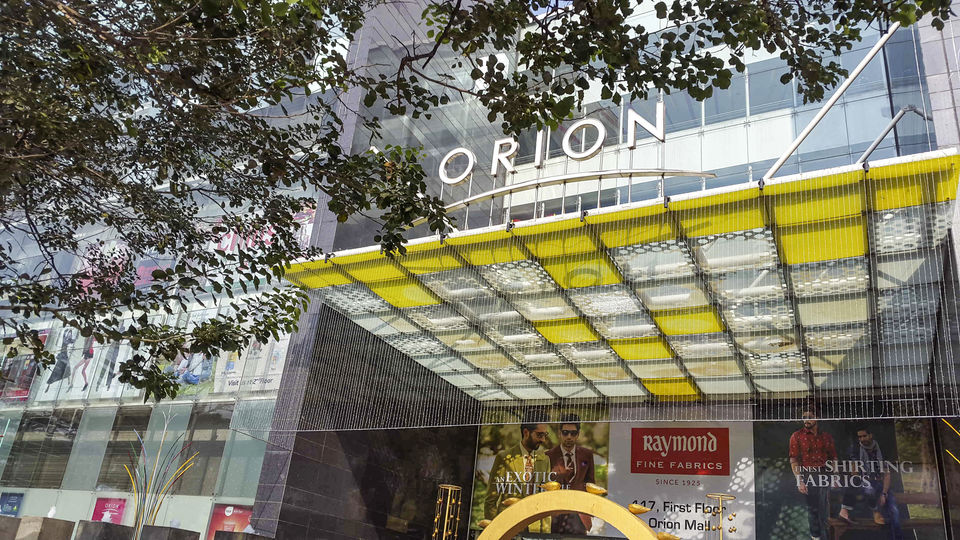 The day began with an attempt to progress through the pages of a book that I am reading currently, 'Leading' by Alex Ferguson. After two hours of reading, it was time to find my next meal. I had the option to head back home or to walk across the highway to the McDonald's outlet. But somehow neither of them appealed to me. The next option was to take the metro to Mantri mall and grab a bite at any of the million eating options available at Malleswaram, R.K. Laxman's Malgudi. And despite a longer wait for meal, this suddenly seemed to be the best thing to do. So within fifteen minutes I found myself on the train heading to Malleswaram and in another twenty, I was walking down the stairs of Mantri Mall and onto the sparingly crowded streets of this sub-urb in the north western part of Bangalore.
While there are plenty of eating options available right inside Mantri Mall, the real deal is outside. MTR, Halli Mane, CTR, Veena Stores etc. are some of the famous and most talked about places to eat in Bangalore and all of them have a presence here. I chose to walk into Halli Mane but I noticed a visually impaired old guy trying to get to his destination and I just had to help him out. After boarding him on a bus, I did not have the patience to walk back to Halli Mane and instead walked into Adyar Anand Bhavan or A2B to taste their masala dosa. I was kicking myself for not making the effort to walk to CTR who are the pioneers of dosa making but honestly I wasn't disappointed at all at A2B. May be only the price was a bit steep but otherwise there was nothing else bringing down the experience.
On 11th cross, nestled among all the palatial bungalows is a tiny ice-cream shop called Amrith Icecreams. They happen to be the pioneers of home made icecreams in this part of Bangalore. In this day of international brands, Amrith still holds its ground and trust me its worth more than one visit. Also, i've plenty of childhood memories attached to this place. So from A2B, I walked to Amrith and bought a scoop of my second favorite flavor on their menu; Roasted Almonds and it was delish! Brought back all those old memories.
Another favorite hang out of mine in Malleswaram is Raghavendra stores which stands just outside the railway station here. While I no longer had an appetite for food, I could do with some of their yummy coffee. But sadly, this place was shut for some reason. One cannot return back from Malleswaram without taking a tour of its railway station which was the epicenter of many stories of Swamy and his friends from R.K. Laxman's Malgudi days. These days they've some beautiful artwork done on the walls of the station, adding more charm to it.
After almost an hour at the station, I walked to the more happening part of Malleswaram, passing by the now re-vamped milk colony grounds. The glitzy Orion mall, the high rises of Brigade Gateway and the World Trade Center are recent additions to Malleswaram's skyline which at one point of time did have the tallest skyscraper in the city, the Chitrakoot Tower. Some of the more affluent residents have moved their base to this residential complex and multi-nationals like Amazon etc. are now operating out of World Trade Center. 
By now fully exhausted, I took the metro back home to Platinum City from the sandal soap factory station. I slept like a baby for the next 2 hours.
Time Spent on the walk: 3 hours
Distance covered: 4.5 kms
Best Time: Weekdays. October to the onset of summer.