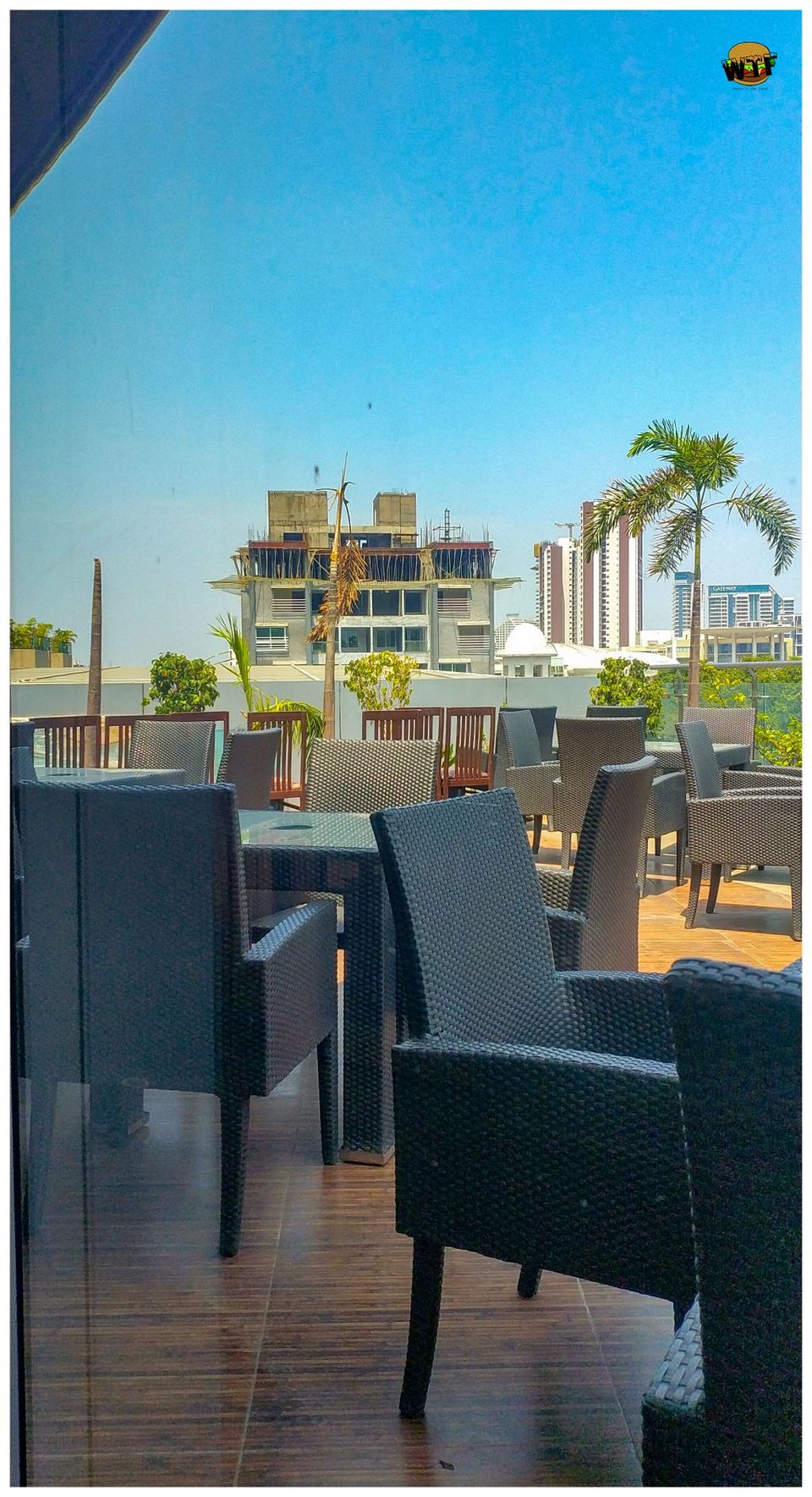 Located at Magarpatta city, Seasons Mall is a unique destination, with stores and services combining to form the most comprehensive and integrated retail, hospitality and entertainment complex. The place literally has something for everyone. Starting from food to fashion, from tech to beauty, from gaming to kids care, the mall is a result of a hundreds of thoughts spared to take care of your every need. If you want to eat or you want to shop, If you want to watch a movie or spend some time grooming yourself, It has been made sure that you don't have to step out of the mall for anything.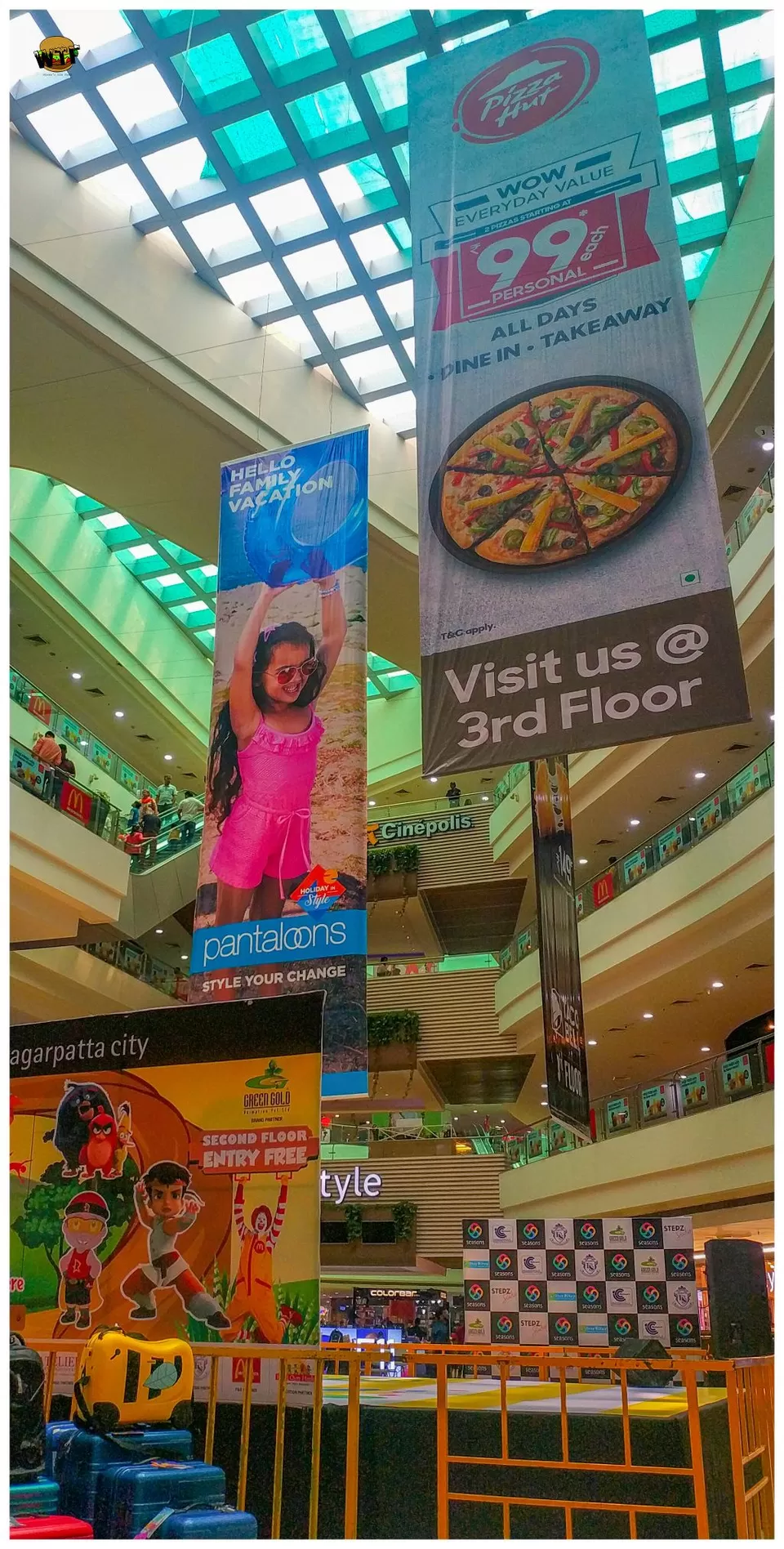 Spending my time in Pune for more than 4years, there was a time when I would spend my days and night with a friend of mine watching movies at Cinepolis or gaming at Timezone. But, Little did I know, I had no idea of so many other things I could do as well at this place. And, I've been unable to explore it for one reason or the other somehow until now when I got a blogger's invite to spend a day at Seasons Mall trying to explore the incredible services the place has to offer and before I must mention the things that I spent my day here doing, I must say that I never understood the time and effort one can save having everything under one roof in a city like Pune.
This four story building includes a variety of options for food, shops, cinemas, gaming zones, salon, and a hypermarket. Third flour of the building houses a food court with an array of multi cuisine options, and yes food first:-
FOOD:-
T.G.I.Friday's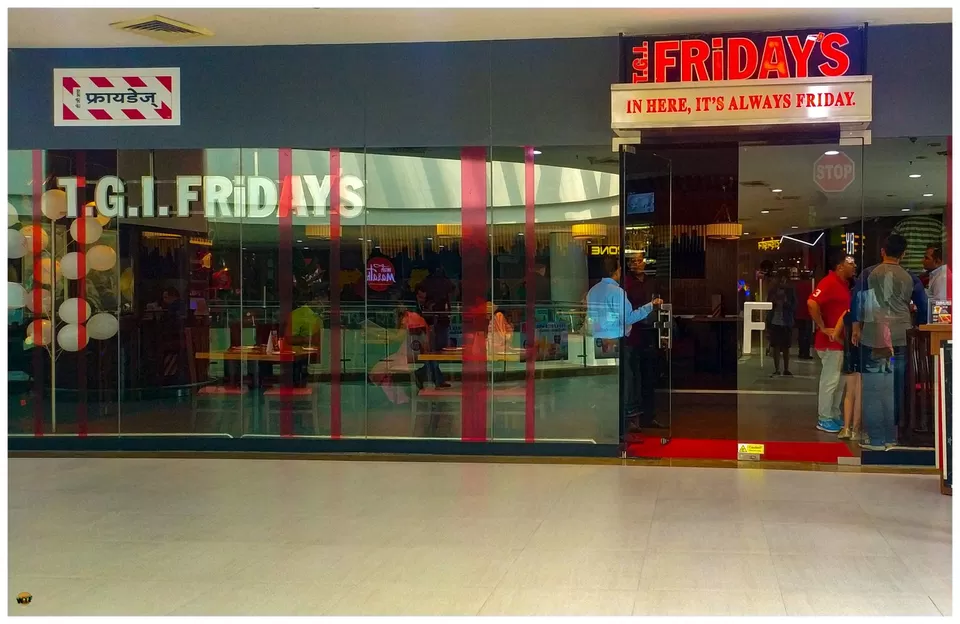 Bringing the heart and soul of America into a physical presence, the restaurant make sure of its vibes along with its ambiance. They have a huge sitting space spread all over along with a cute little area at the bar. Along with the Ambiance, the place has some really delicious food to try and we ordered Basil Peach Cooler and Wings Sampler.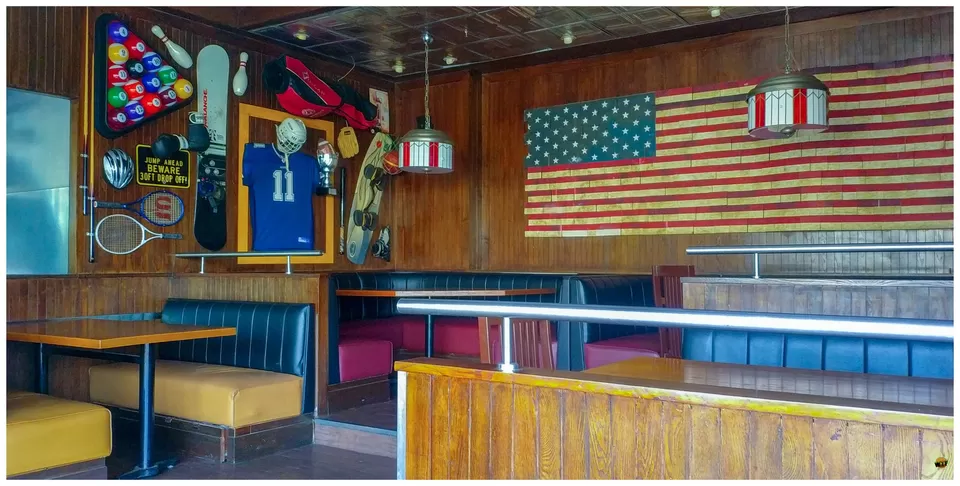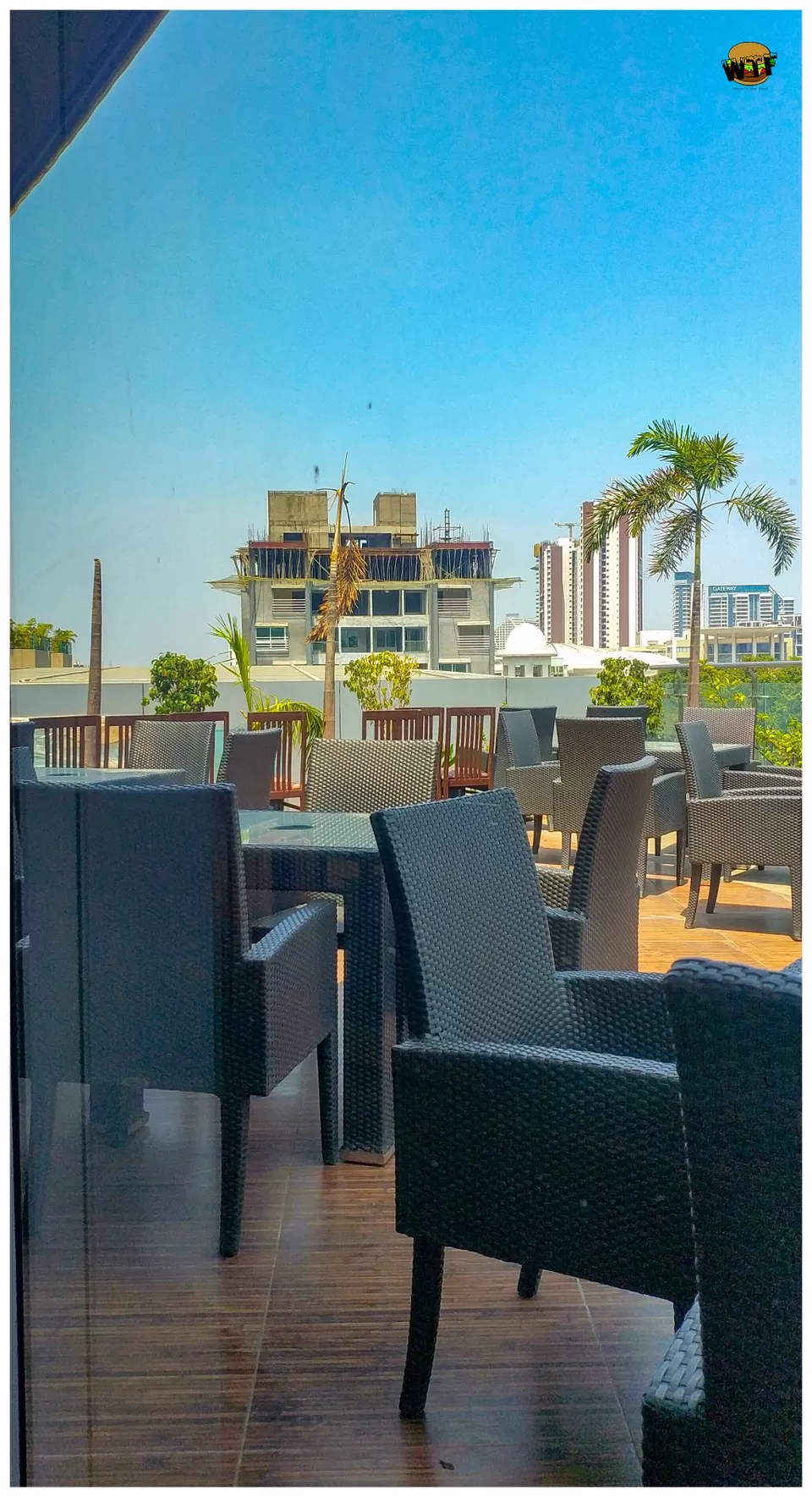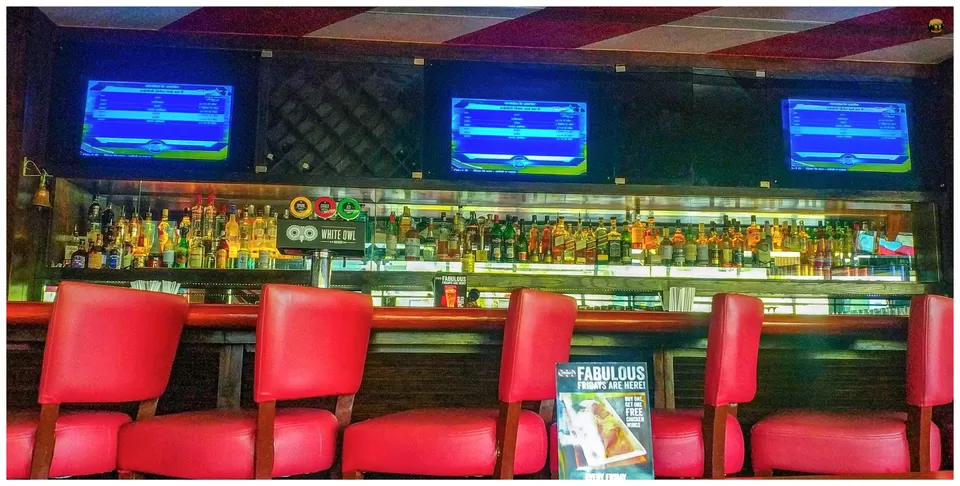 Basil Peach Cooler (320 INR):- It is a fresh and cool concoction of basil, peach, elderflower flavour, fresh lemon and lime juice topped with soda. As much as I love the flavor of peachy, this was a much needed cooler to kick-start the day.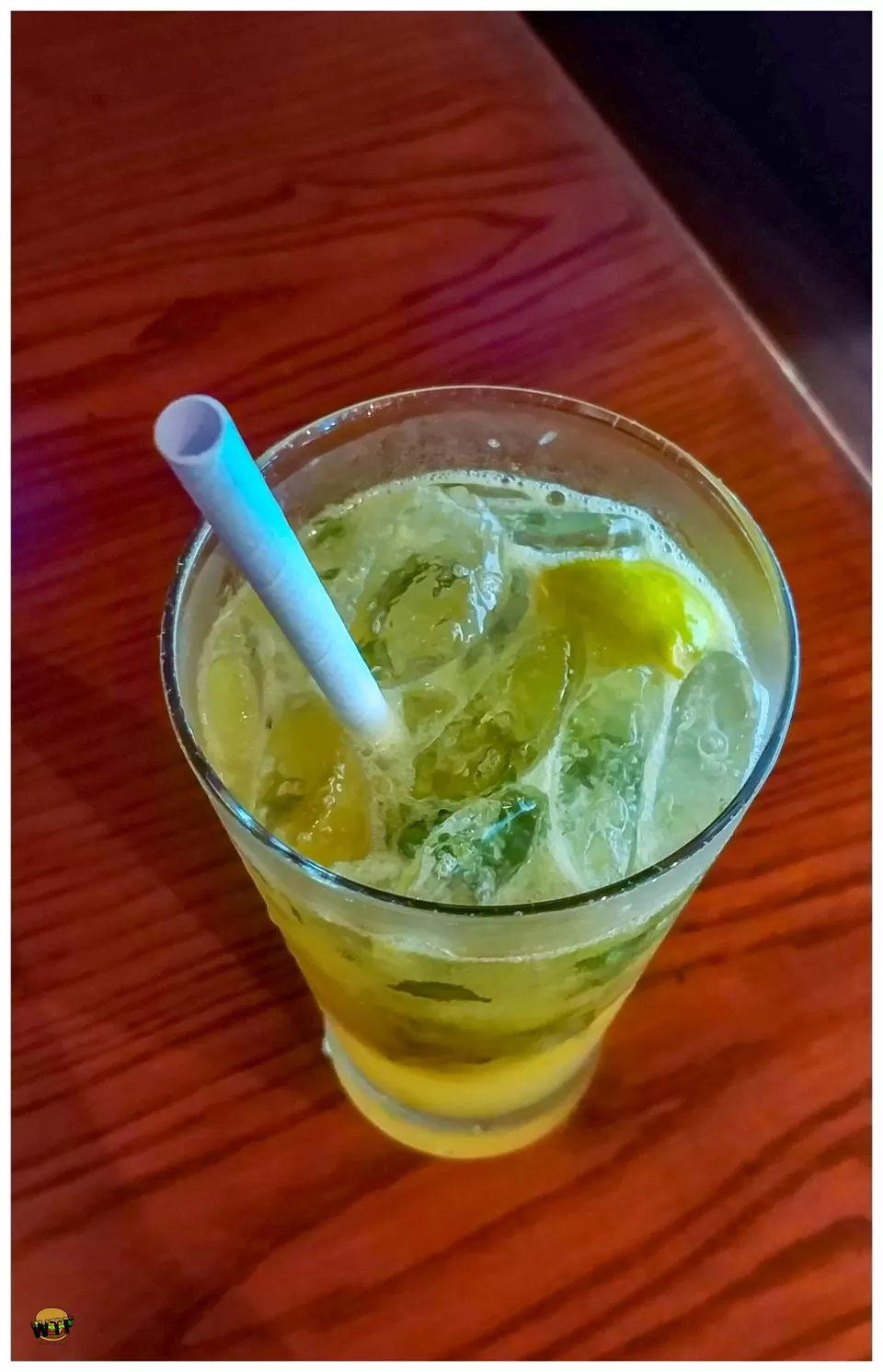 Wings Sampler (1480 INR/1510 INR):- This is a combination of 24 slow cooked fried chicken wings which includes Chimichurri, Friday Tennessee Glaze, Spicy and Sweet and Original Red Hot Wings.The platter of Bone-In wings are for 1480 INR and that of Boneless wings are of 1510 INR and can easily serve 2-3 persons.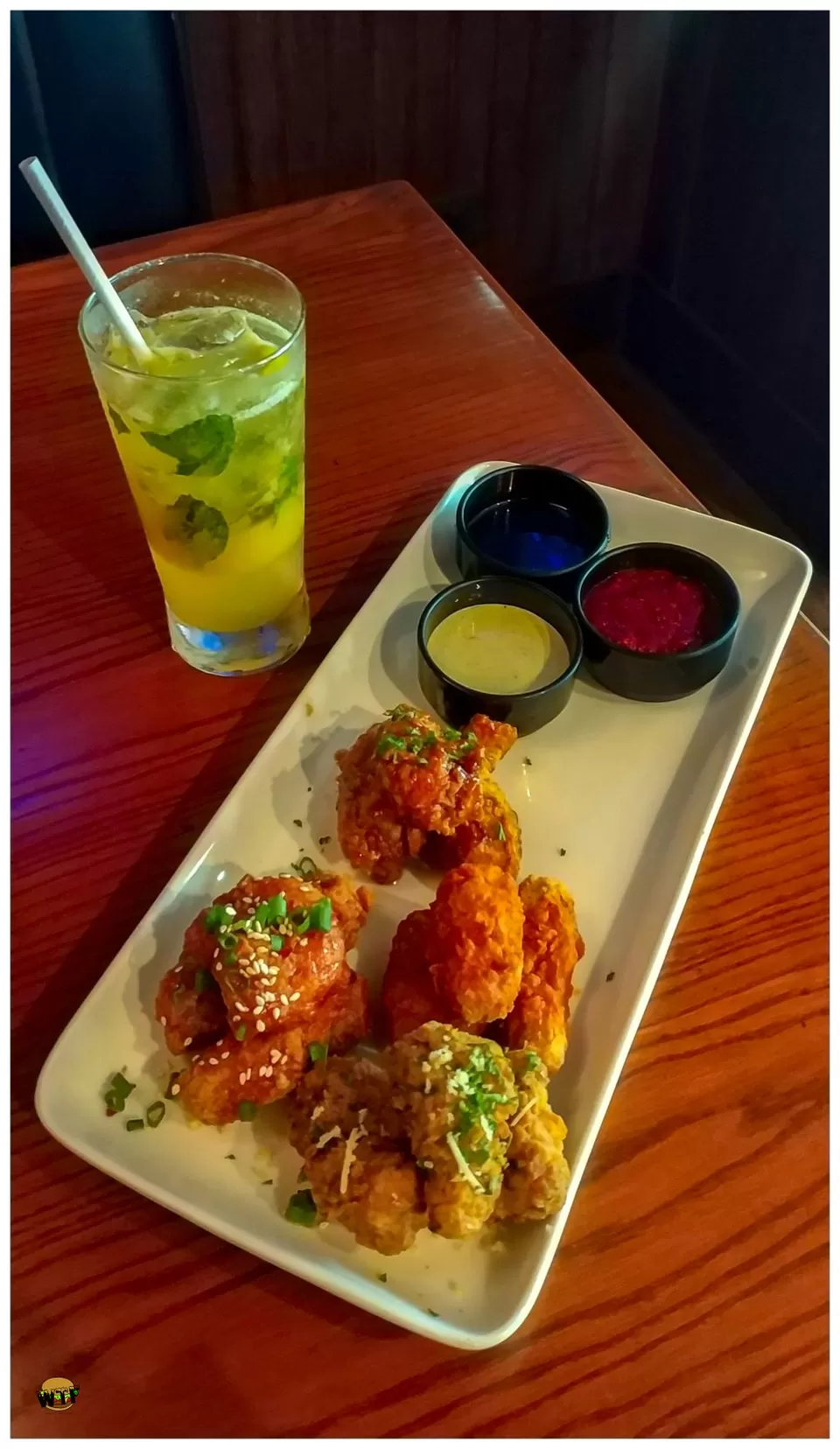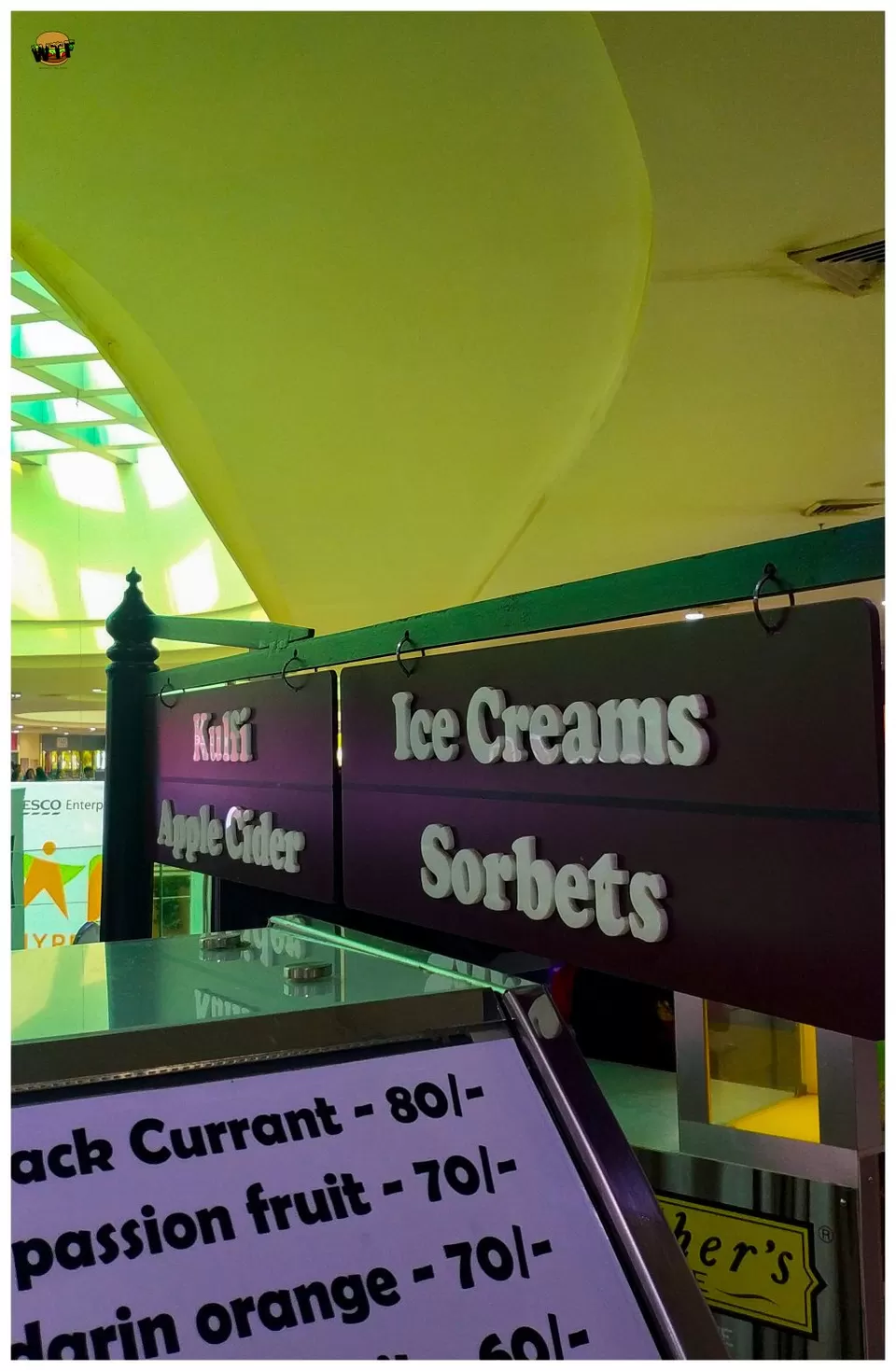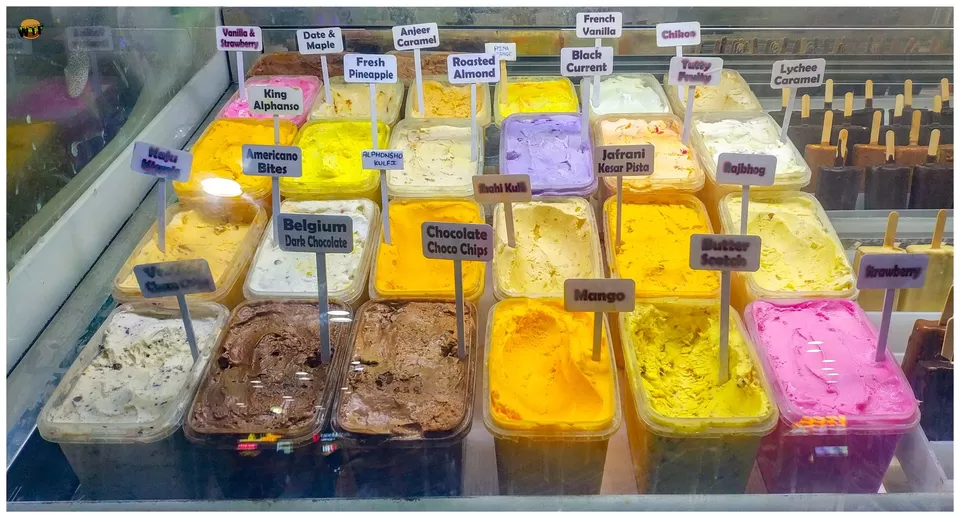 After a much needed food break we needed a food break. Lol, I mean the desserts. But Since @freakyfoodiepune is off sugar, It was not sure at first until Becky's Bee came to the rescue. Along with all other amazing ice-cream flavours, they have these Sugar Free Pops to the rescue for those who are off sugar. I went for a regular scoop of Hazelnut Milk Chocolate (90 INR), @freakyfoodiepune went for a Tropical Fruit Popsicle (75 INR).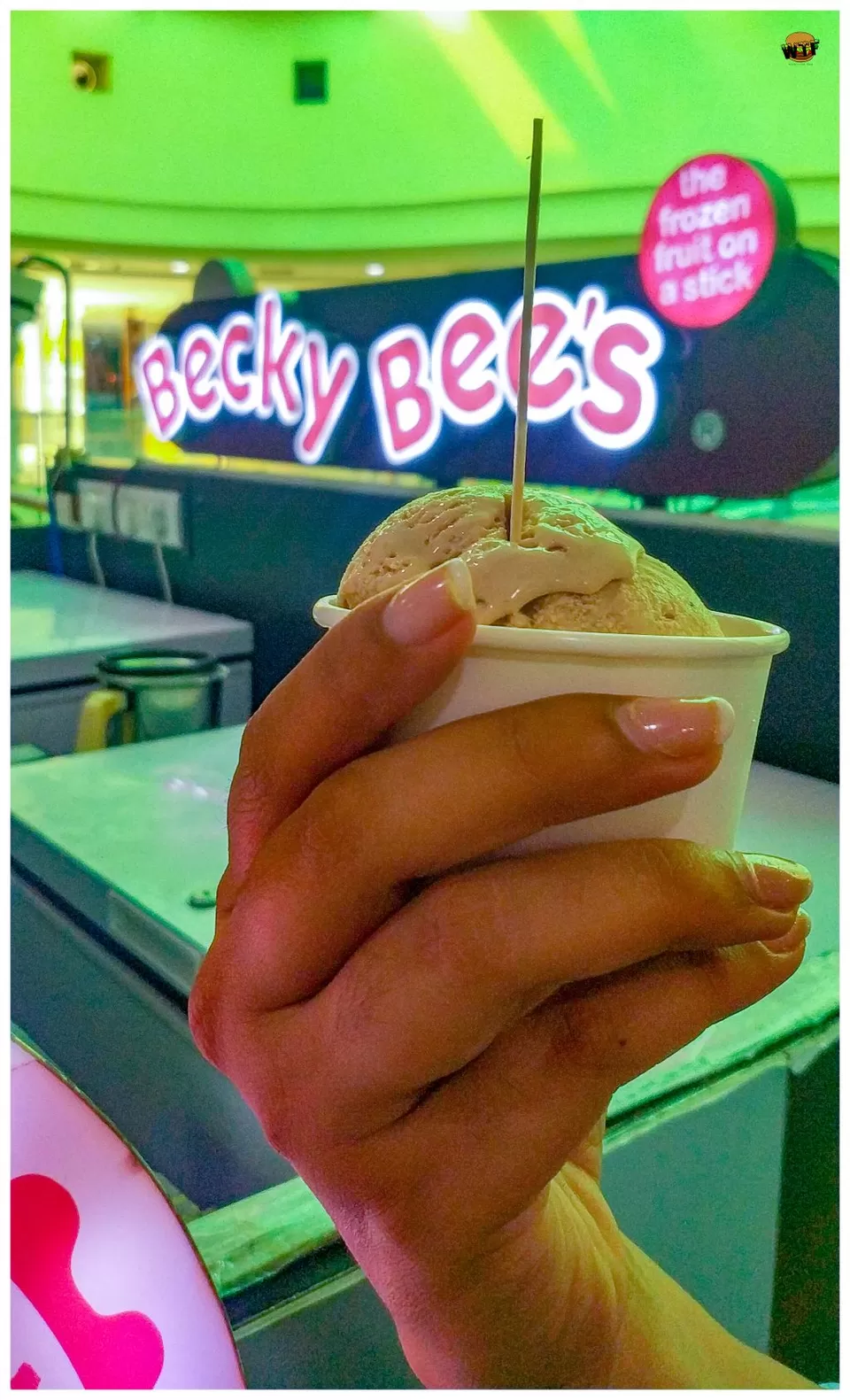 SHOPS AND RETAIL STORES:-
Along with a giant hypermarket sitting right at the Lower Ground Floor of the Mall, Seasons Mall has the most number of Vanilla Shops and Anchor Shops. The gigantic mall is a house for several other names like Westside, Shoppers Stop, Lifestyle,etc. Little did we checked out was Crossword for sure. And, One of my most favorite place to check out always is Super 99. Along with the most exciting prices what I love the most about Super 99 is the fact that It has always has something that I like or catches my attention.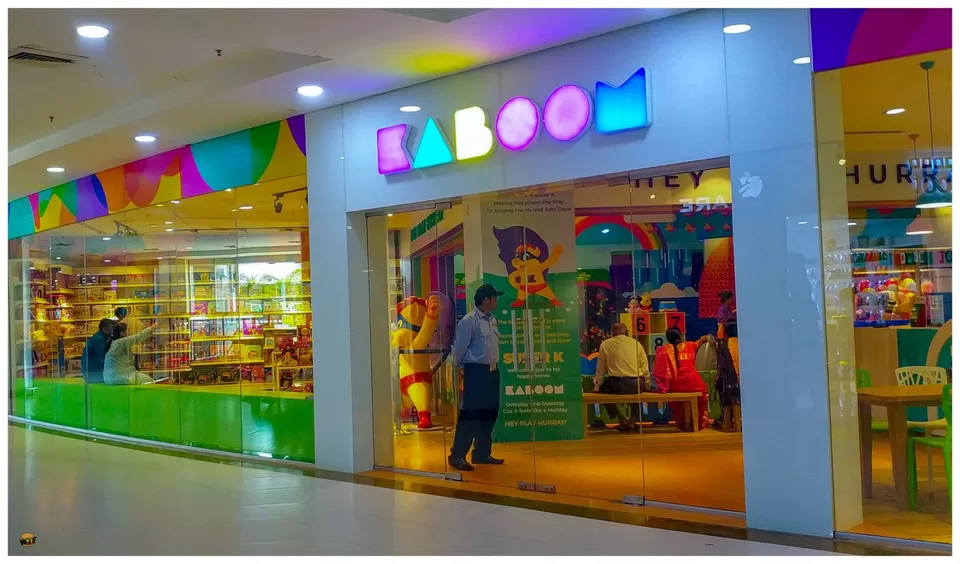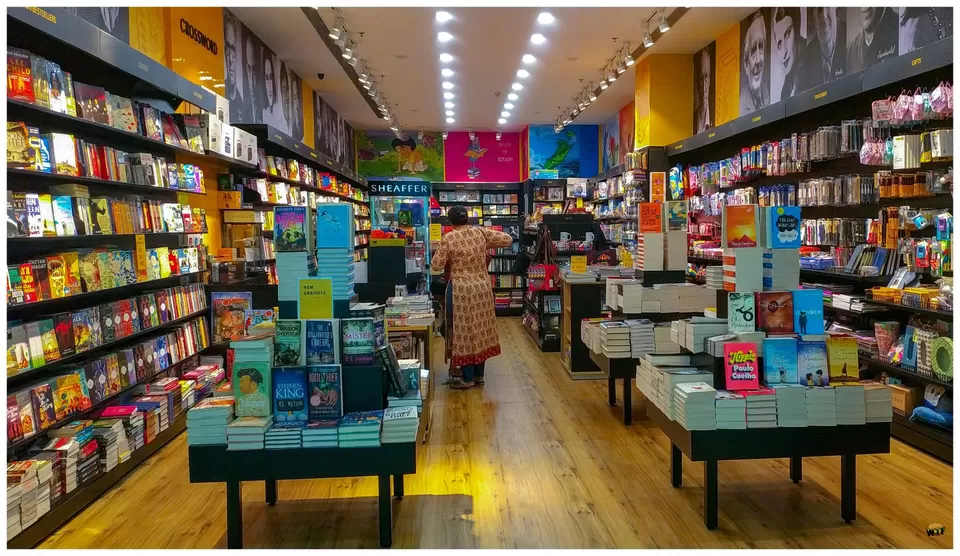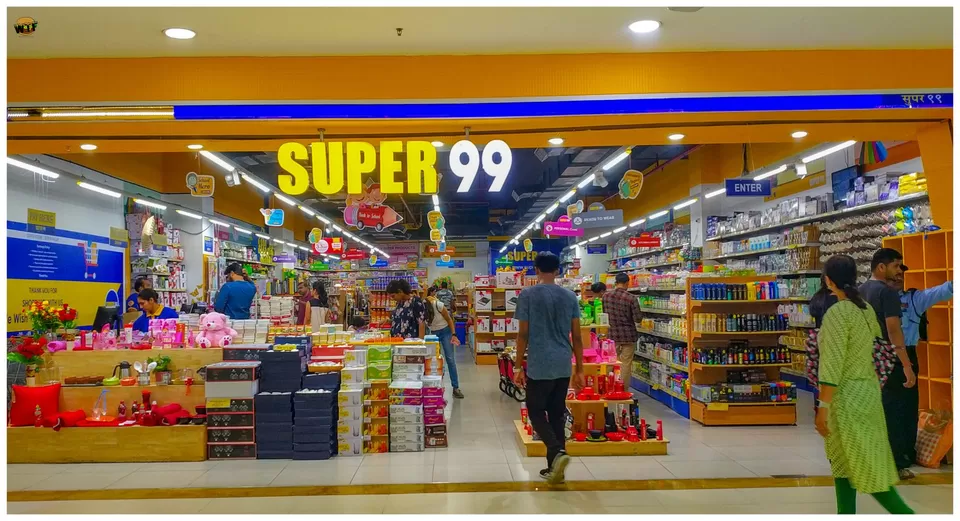 GAMING:-
Timezone
As I mentioned earlier, I have spent my days and nights playing games here, but It had been a while since I came here and I can't tell you how refreshing it is. Playing games is never getting old. The thrill and excitement that you experience brings about a child in you no matter how old are you. From a Bowling Alley to Air Hockey, From Racing Games to Virtual Reality, the place is full of fun and games that keeps you engaged and excited throughout the time you spend here. I played a few rounds of Racing Games and Air Hockey and terribly lost at both. Now that I know for sure is I'm never getting a car in my life ever, lol.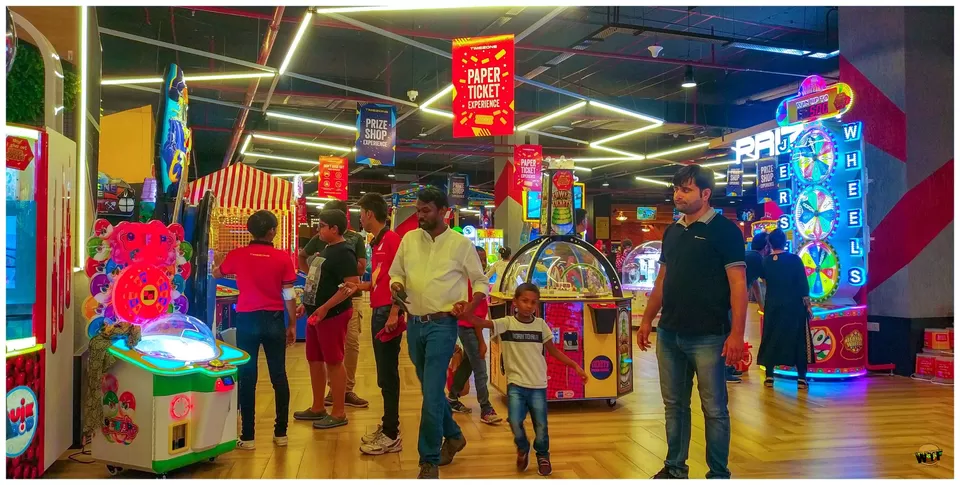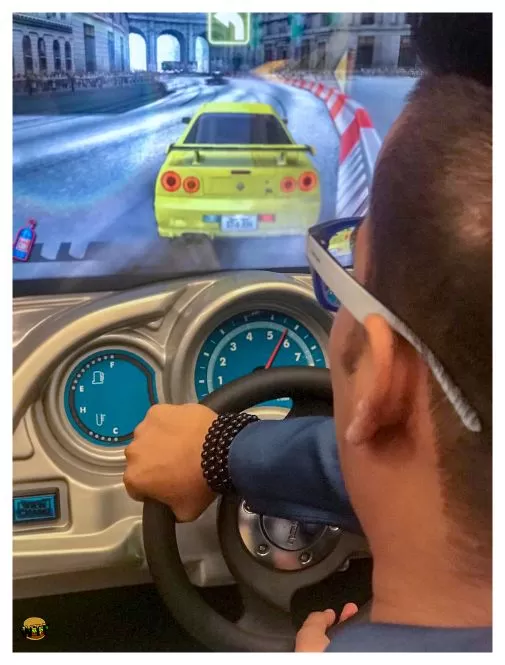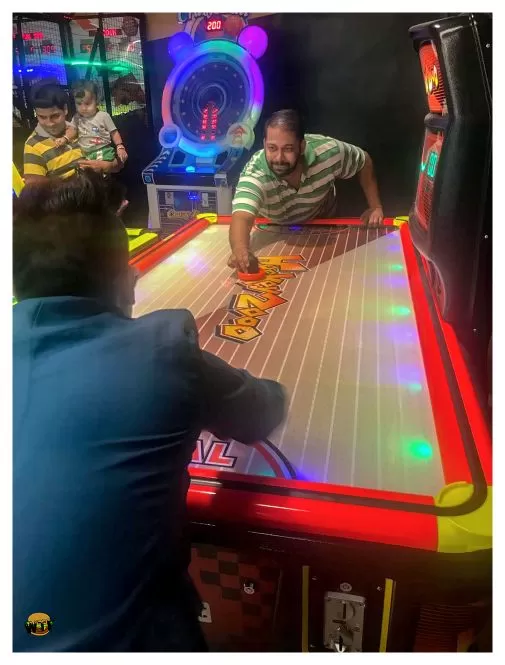 FIRST TACO BELL:-
Taco Bell
After loosing terribly at every game that I played, I was so down with my excitement but that's when friends come to your rescue, Ain't it? Little did they know, they knew exactly the place that could cheer me up, So they took me to Taco Bell. And They were right, Right after we entered Taco Bell There was a instant grin on my face. Taco Bell opened it's first outlet in Seasons Mall on 14th Feb in Pune and I bet no one could share the same excitement as me. Now if you have been reading my blogs or following me on Instagram for a while now, you would already know that I am a sucker for Taco Bell. Along with Grandmama's Cafe, It is on of my most favourite restaurant(If I had to pick one). I went on ahead placing the exact same order that I place everytime Chicken Sriracha Burrito Mexian and Chocolate Shake.
Chicken Sriracha Burrito Mexian (Spciy)(199 INR):- The Burrito kept my eyes and nose running and It was when I fell in love with this, for you don't know my love for Hot and Spicy Food yet.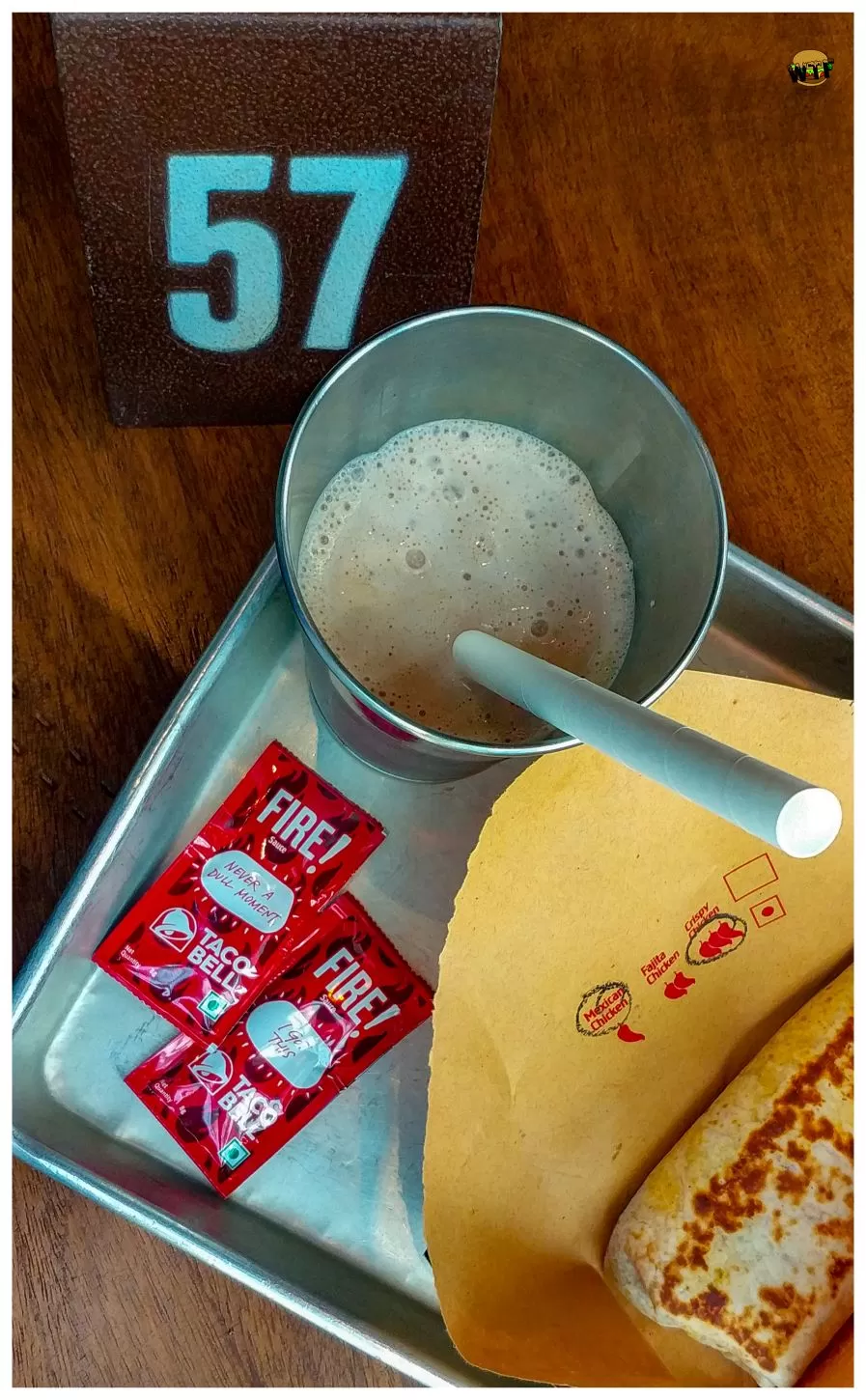 Chocolate Shake:- The Chocolate Shake was literally one of the best shake I've ever had in my life.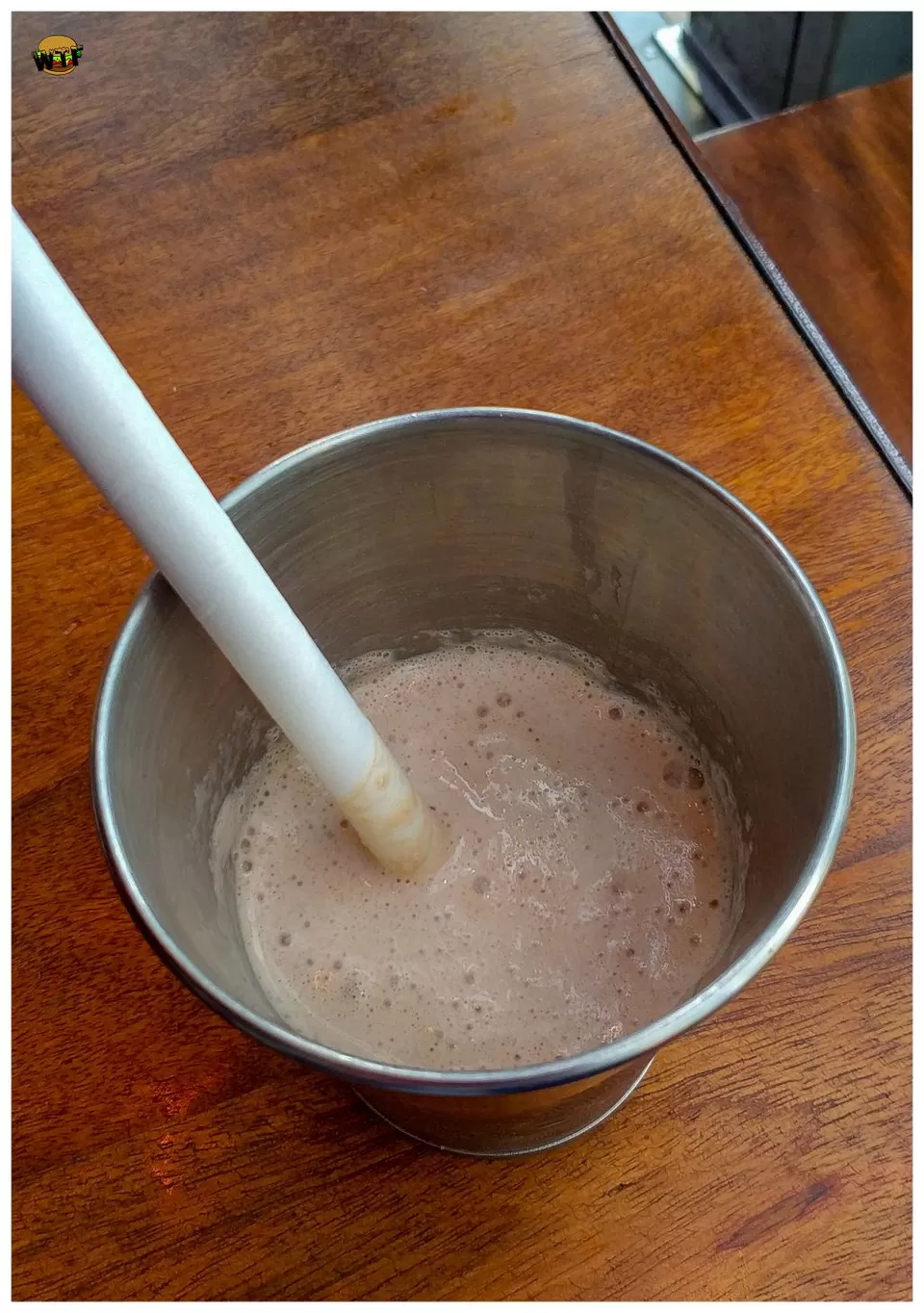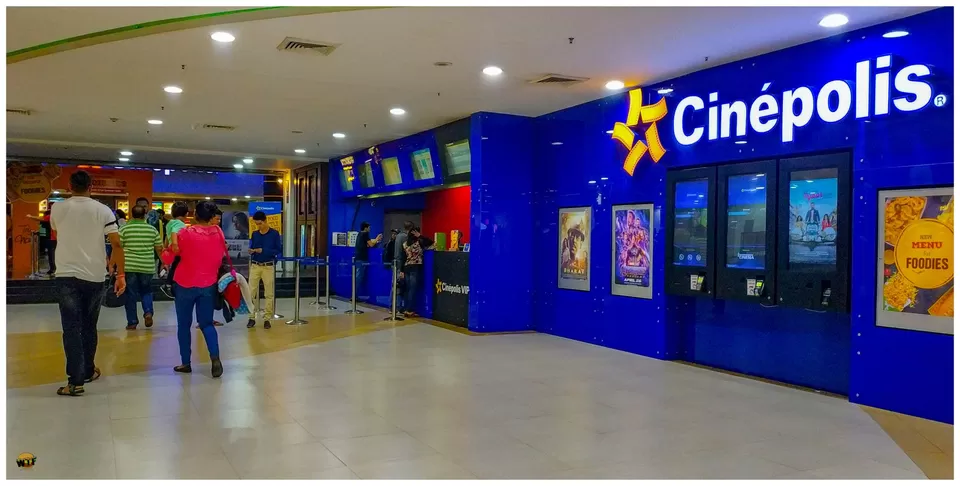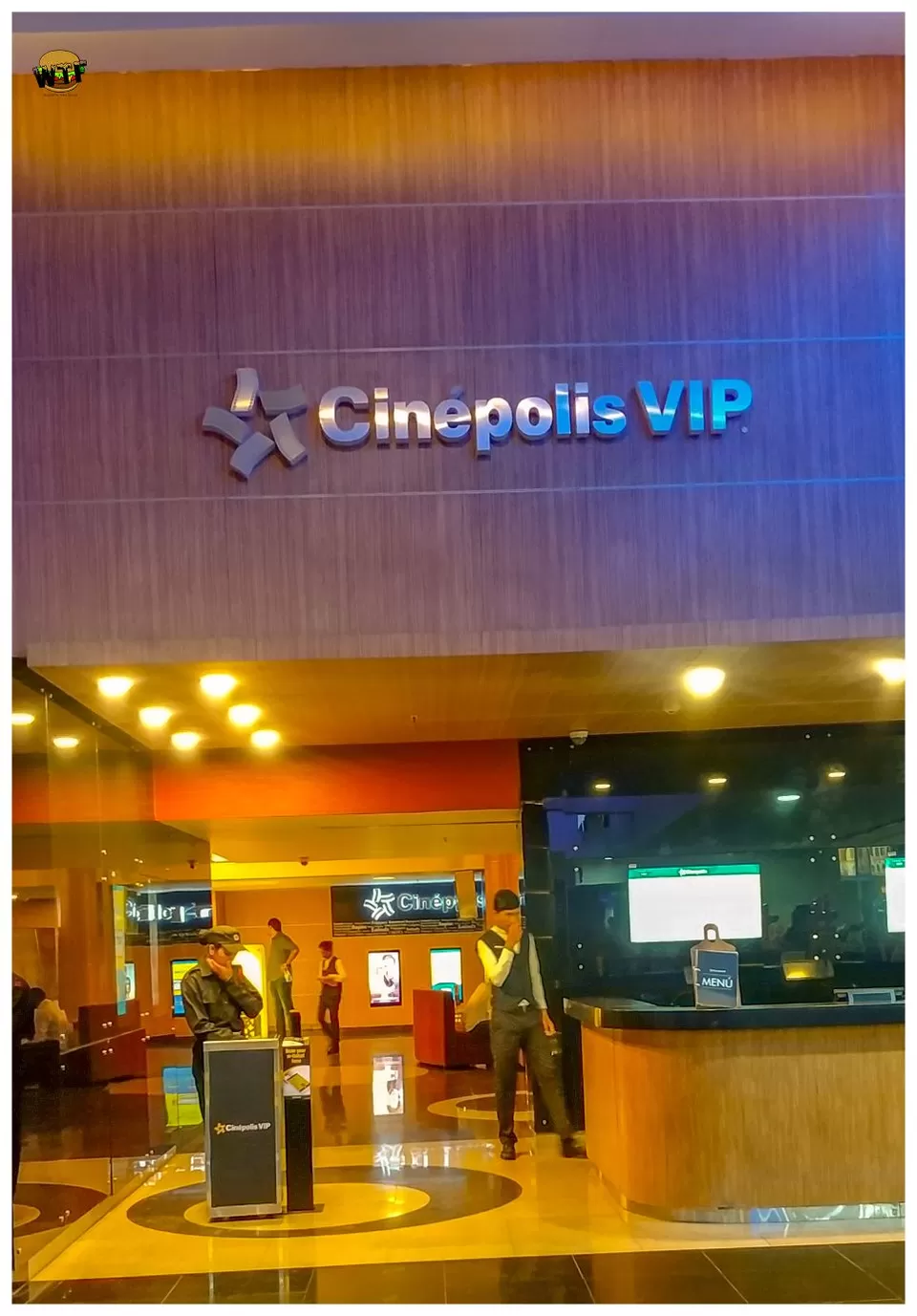 As I've already mentioned before there was a time when I literally use to end my night with the last show and the start my day with the first show here. Cinepolis has been on of the most visited movie theater of mine in Pune. But I can't believe, I always somehow missed onto experience Cinepolis VIP. And I must start off by saying that Cinepolis VIP is all about It's VIP experience. Right from the fully convertible recliner seats to the quickest action to food and drinks by just pressing a button by your hand where they already provide every seat with a menu and drinks and pillows and what not. I'm sure movie watching experience can't be more comfortable. The services here at Cinepolis VIP is all about providing you with a VIP treatment.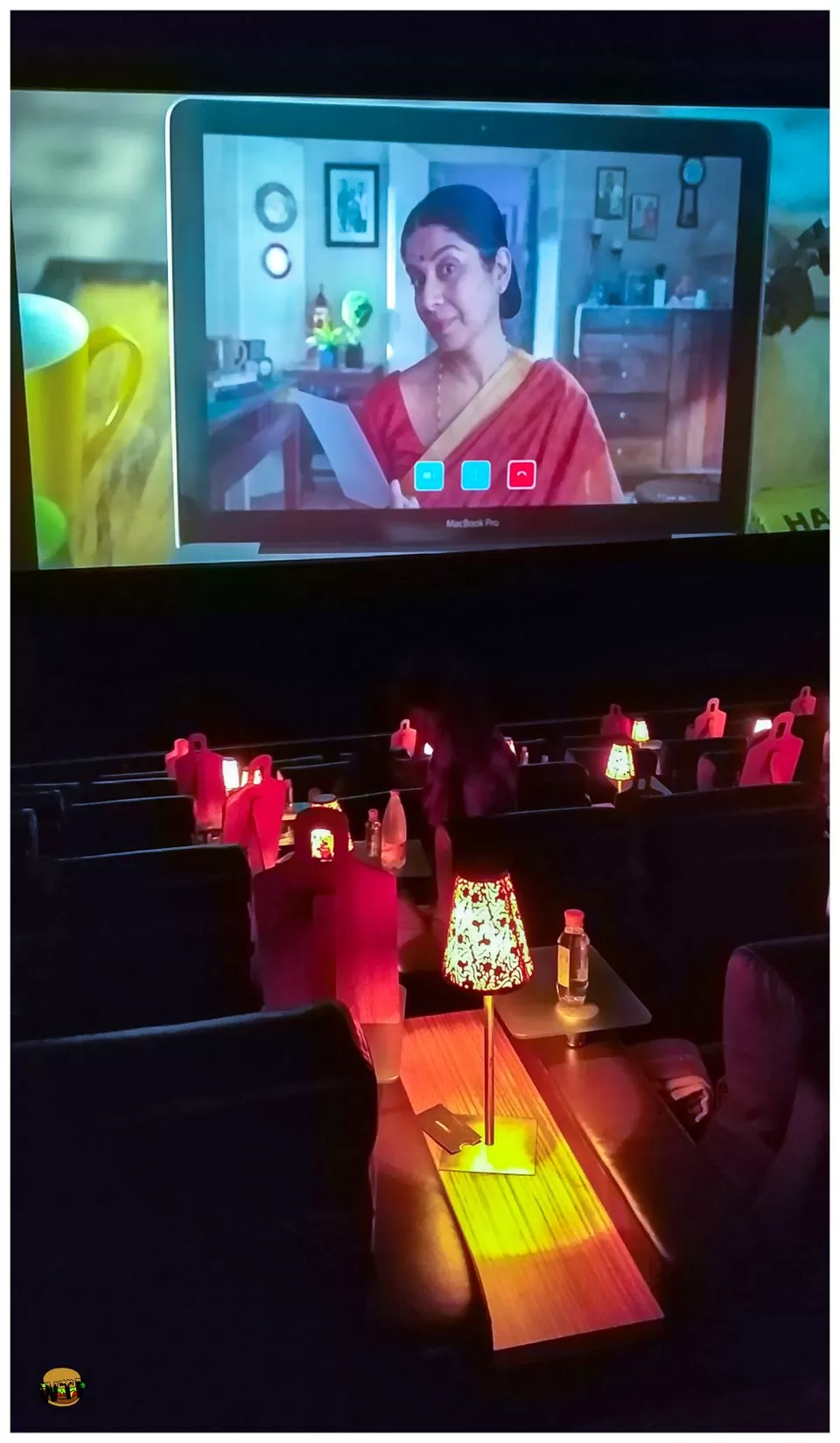 MORE FOOD:-
Sanghai Spice and Sizzlers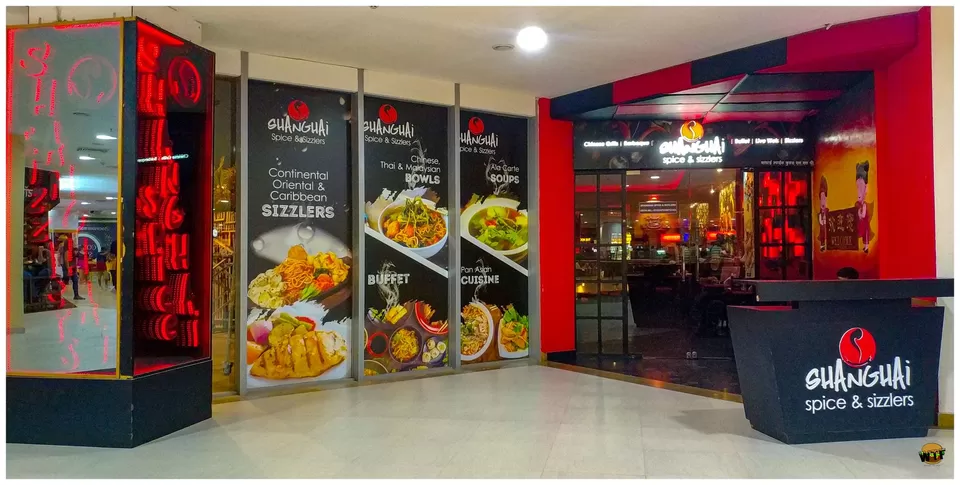 After the movie, It was finally time to say goodbye to a thrilling experience after having dinner somewhere and We knew exactly the Place. Located on the exact same floor as the food court, Sanghai Spice and Sizzlers offers authentic Thai and Chinese meals along with vibrant mocktails and mouth-watering Sizzlers. A dominating red color ambiance simply adds to the feel of the place.
After a whole day of eating, We surely knew that we didn't have an appetite for Sizzlers, hence we ordered Prawns Schezwan followed by Small Thai Bowl of Thai Green Curry and Sex on the Beach.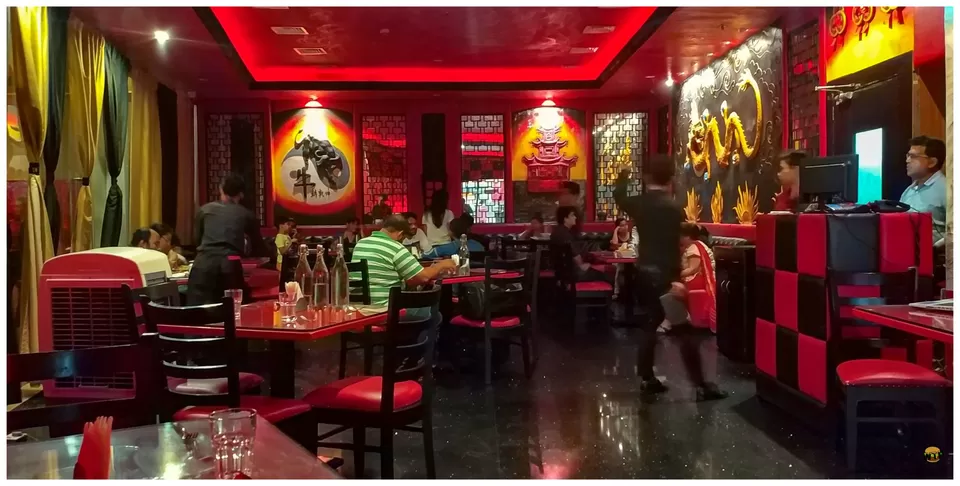 Sex on The Beach (225 INR):- This red as blood looking mocktail had a very dominant taste of Cranberry Juice along with a citrus flavour because of the presence of Orange Juice in it.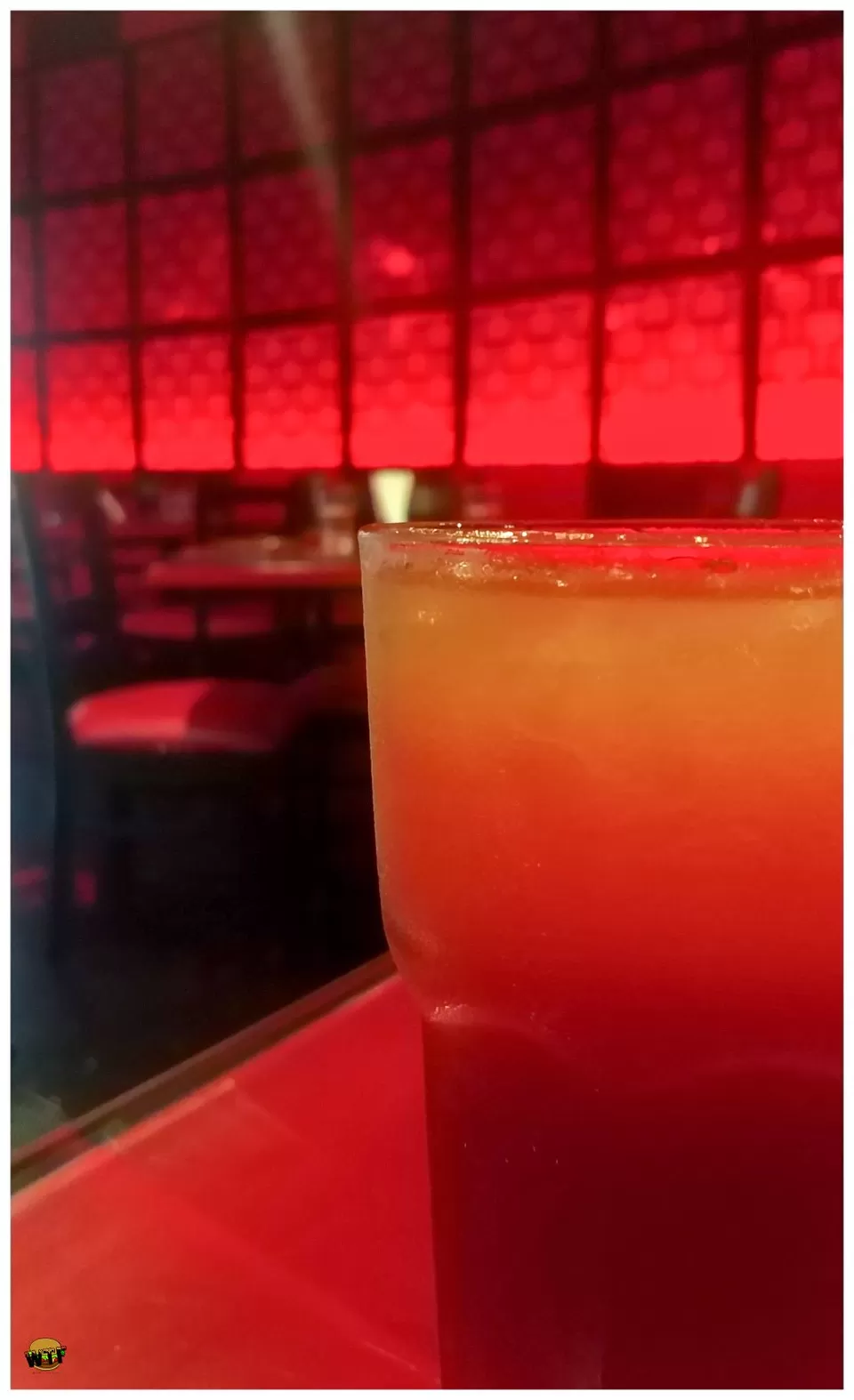 Prawns Schezwan (525 INR):-Now this might not have looked good but certainly overstood our expectations. The spciy Schezwan flavours with Prawns were simply perfect.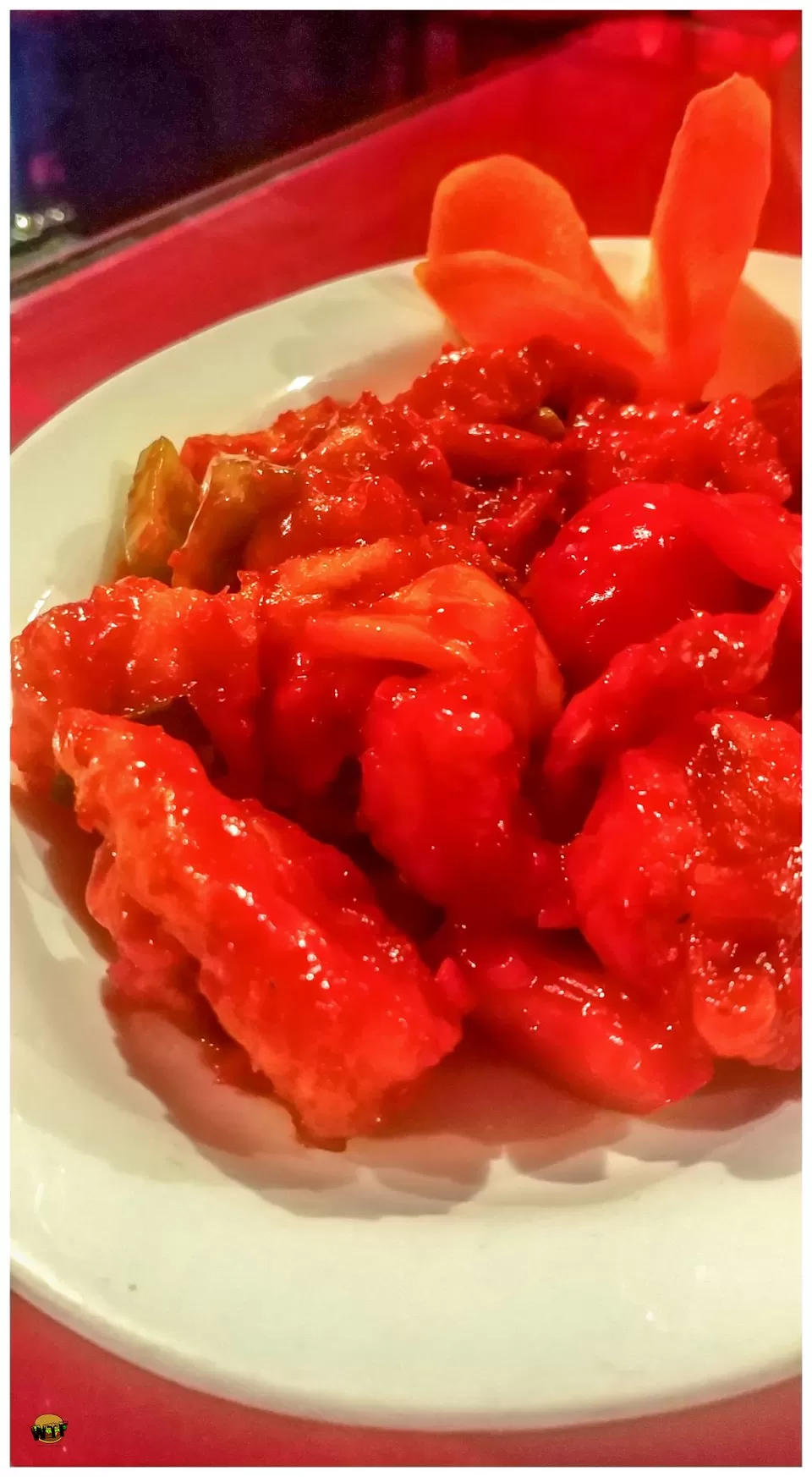 Thai Green Curry (Thai Bowls) (260 INR):- The Thai Green Curry features chunky veggies in a lip-smacking green curry, constituted of aromatic herbs and spice powders, tangy lemon juice, onion, ginger, garlic and brings out a flavorful taste to the the recipe.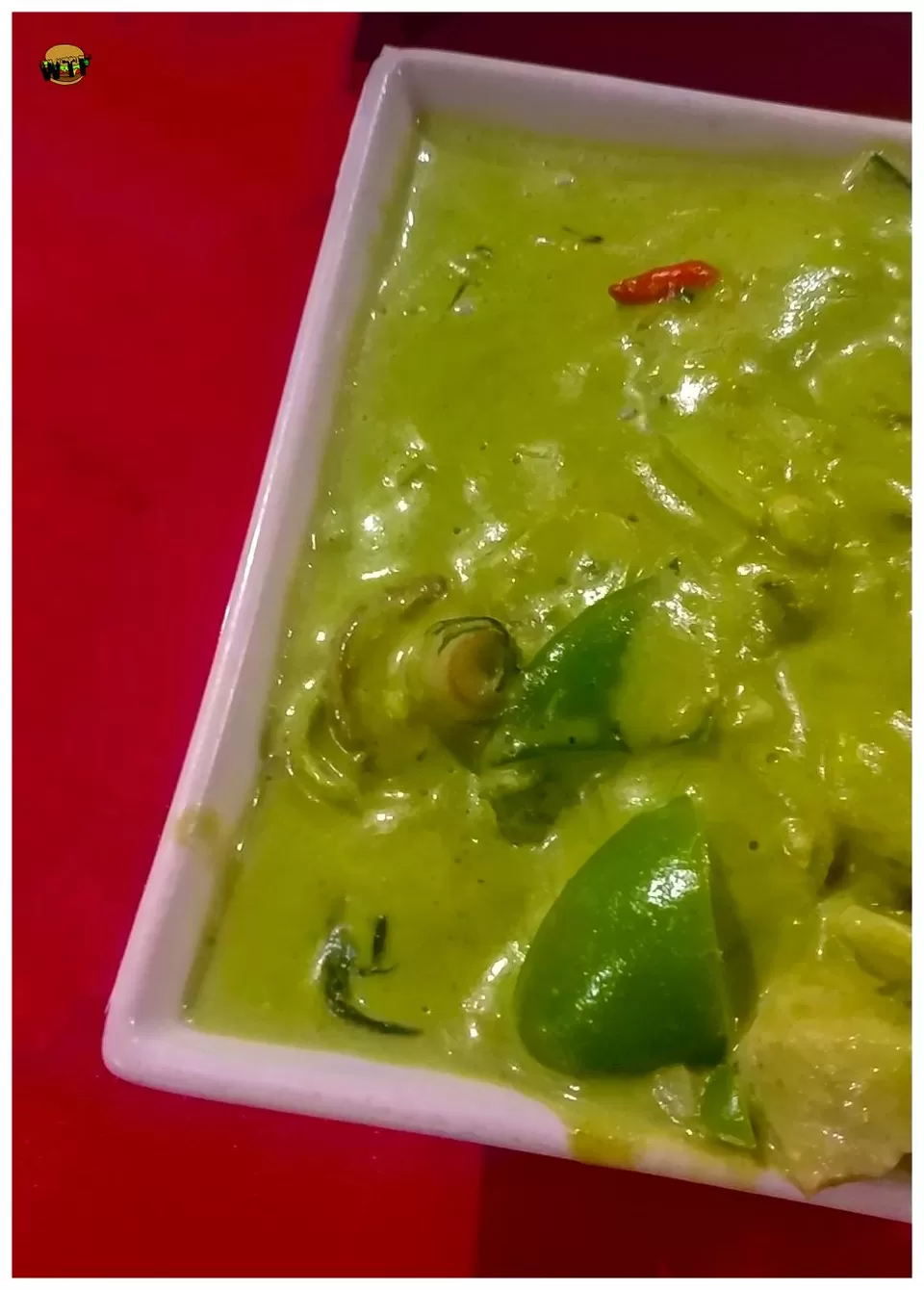 Seasons Mall is a one stop entertainment center. It most certainly has got something for everyone be it shopping, gaming, food, movies salon, books, electronics, and what not. The idea of everything at one place is si important and helpful in a city like Pune where you would do anything to skip the traffic and the forever like hours that you spent traveling which is possible if you have everything under one roof.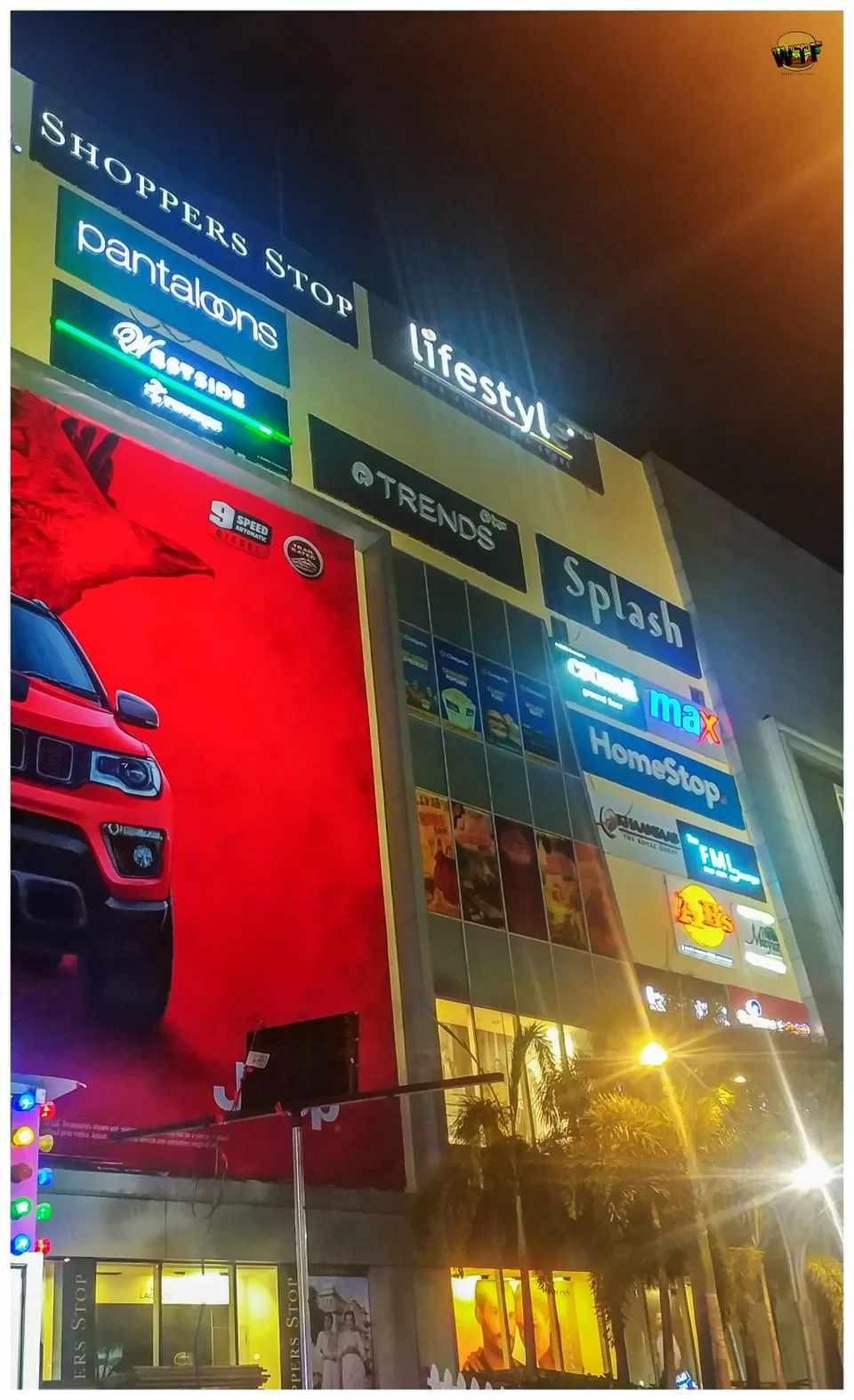 Thank You Shout It Out Media and Neha Joshi for extending the invite and Thank You Team Seasons Mall for hosting us.