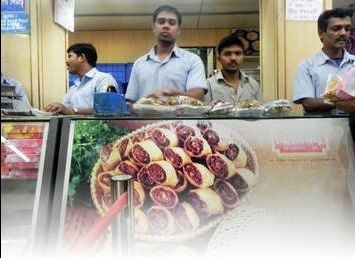 #ChitaleBandhu #bakarwadi #3,000kilos #everyday.
I had a sweet tooth and I always plan my trip according to their famous food.
Today I went for pune and here I eat and buy famous pune bakarwadi.
Do you believe it they chitale bandhu started their small shop in 1950 by Late. Shri Bhaskar Ganesh Chitale.
Everyone know pune is famous for pedhas.
In this sweet city chitale bandhu started their shop where they were start selling marathi bakarwadi , modak, peda , shrikand, basundi,
Amba barfi, a great chivda and snacks.
Chitale bandhu bakarwadi is famous not only in pune it's been export in all over india and slowly and steady they cover all over abroad.
Now they export their product in Singapore , US and Israel.
Their authentic Bhakarwadi, a crisp and spicy Maharashtrian snack which has a long shelf life.
Chitale Bandhu has had a successful journey with two company-owned shops in the city's vibrant localities of Bajirao Road and Deccan Gymkhana. Besides, there are eleven franchises spread across the city through which the brand sells.
Do you believe annual turnover of about Rs 200 crore and 2,500 to 3,000 customers shopping on average a day across two shops.
If you ever went their you found a big queue where three attendants serve the customers on the bhakarwadi counter.
In the early 1970s, it was about 300 kilos. bakarwadi per day consumption now it increase day by day.
This family also sells the popular Chitale milk separately, works on a joint-divide concept.
They have 2 shop once you enter the shop security gard gave you a grey plastic card to the customer. This is a programmed card which can store up to 40 products in its memory.
So, a customer buying at different counters can simply hand over his card to the attendant who enters the quantity purchased. This, when presented at the billing counter, eases the bill payment process and saves time.