The miserable Indian summer is right around the corner and most of us are making frantic plans to escape the unforgiving heat. So it'd be fair to say this is undeniably the perfect time to finally take that long due holiday to a far-away land! Now if your dilemma lies in deciding where to go, don't stop reading! If you're not already aware of the allure and sheer vibrancy of New South Wales (NSW) in Australia, you've surely been living under a rock. New South Wales – a southeastern Australian state distinguished by its long coastline, gorgeous natural treasures and balmy weather – has fast-emerged as one of the top summer destinations in the world! From pristine beaches to breathtaking mountains, world class wineries to outback adventures, this stunning location has something for everyone. So here are 10 incredible things to do in Sydney and its surrounding areas for a trip of a lifetime.
10 Awe-Inspiring Things To Do In Sydney
If that's got you excited, check out 10 reasons why New South Wales must find a spot on your travel to do list this summer!
1. Be mesmerised by the festivity at Vivid Sydney
One reason you must visit NSW this summer is so you're just in time to check out the incredible Vivid Sydney Festival – one of the world's most popular and vibrant festivals, complete with outdoor lighting exhibits, cool installations, sculptures, and cutting-edge contemporary music. Add this 23-day extravaganza (starting from 25th May to 16th June) to your list of things to do in Sydney because is a true celebration of light, music and ideas and is guaranteed to give you the experience of a lifetime.
2. Climb the majestic Sydney Harbour Bridge
It would be considered blasphemous to visit Sydney and not climb Sydney Harbour Bridge! BridgeClimb Sydney allows you to scramble all the way to the top (the upper arch) of the Sydney Harbour Bridge – a perfect spot to soak in the sheer beauty of this lively metropolitan. As thrilling as this experience may be, safety is paramount, and this is obvious from all the precautions and safety measures you're required to take before you embark on the 3.5 to 4 hour climb. What's more? Doing the BridgeClimb is a gazillion times better during Vivid Sydney Festival, because you get to witness the city come alive with breathtaking lights, from a vantage point. It's undoubtedly one of the most incredible things to do in Sydney.
3. Go for amazing wine tasting tours for that heady rush!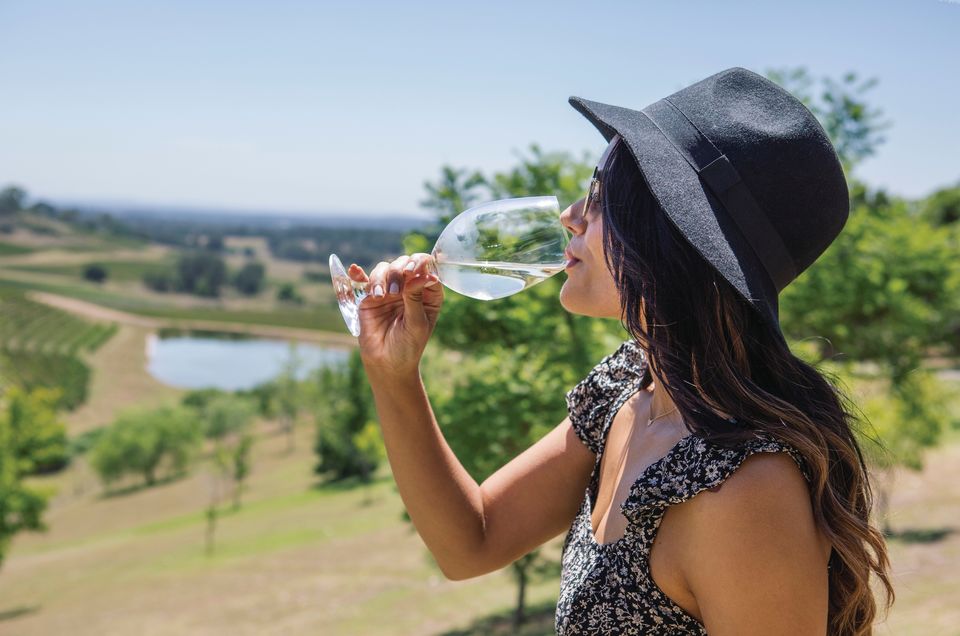 A visit to NSW is incomplete without going on an exciting wine tasting tour, one of the most popular tourist attractions in the region. And if you are a wine enthusiast, you're sure to be delighted by the plethora of old and new wine regions and vineyards flourishing in gorgeous locales here. Choose from a variety of organised tours that include not just wine but food trails as well, with fresh produce straight from farmers' markets. If this appeals to you, there are several accommodation options, restaurants and cafes available in nearby areas to make your stay comfortable! Some worthy mentions for wine tours are Hunter Valley, Orange, Hastings River, Tumbarumba and Mudgee. Wine County is one of the best places to visit in Sydney and its neighbourhood.
4. Tuck in deliciously fresh foods at a farm-to-fork restaurant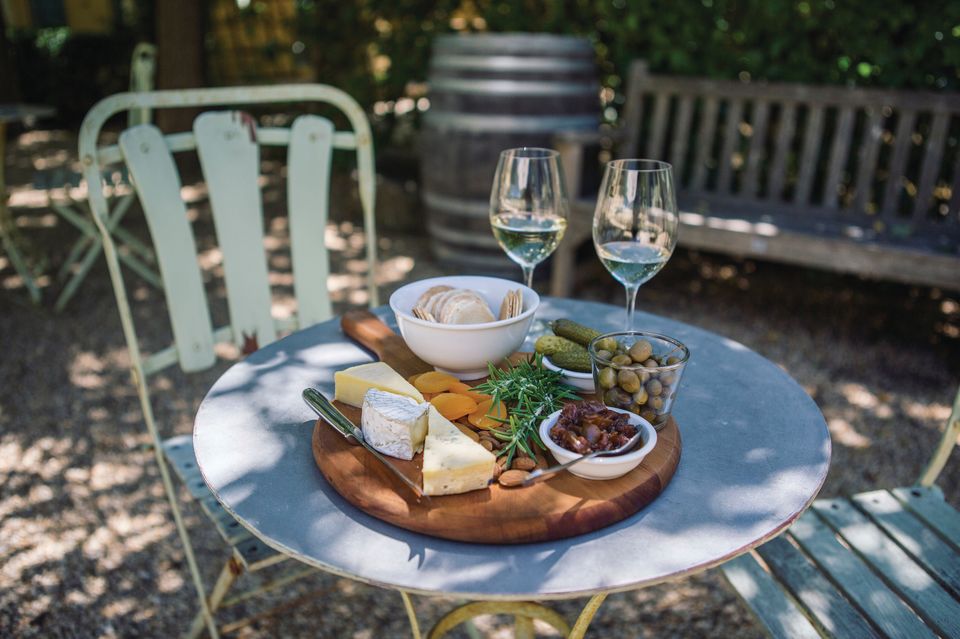 The idea behind farm-to-fork or farm-to-table dining is to bring the farm or ranch your food came from, closer to you. This is done by eliminating the middleman or commercial vendors, so you're aware of the origins of the food you consume and can be reassured it isn't doused with pesticides and hormones. The result? Fresh foods straight from the original source! With many rustic farm-to-table restaurants, this concept is super popular in NSW. For an amazing farm-to-table experience head to the South Coast of NSW for some cool options.
5. Jump aboard a hot air balloon for an incredible view!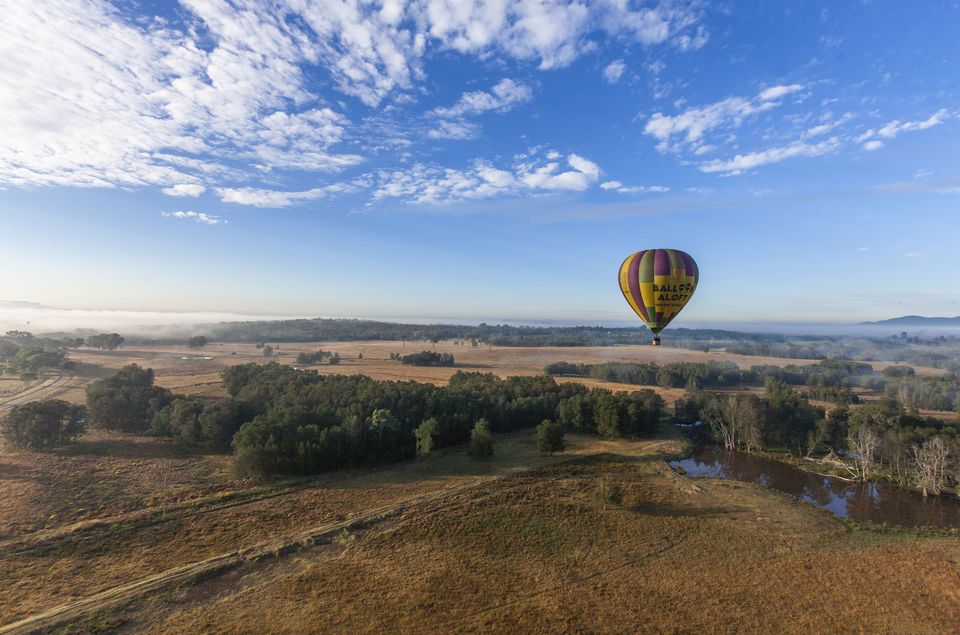 If you want a bird's eye view of your beautiful surroundings, jump aboard a hot air balloon and glide through clear blue Australian skies for the experience of a lifetime. You will float across picturesque and rather varied landscapes – from peaceful country sides and rocky rugged terrain to lush foliage and blooming vineyards, NSW offers it all. Some of the popular spots for hot air balloon rides are Sydney, Hunter Valley region, Camden Valley, Byron Bay and Mudgee. When in the region, this is one of the things to do in Sydney that you can't afford to miss.
6. Be swept away by the beauty of nature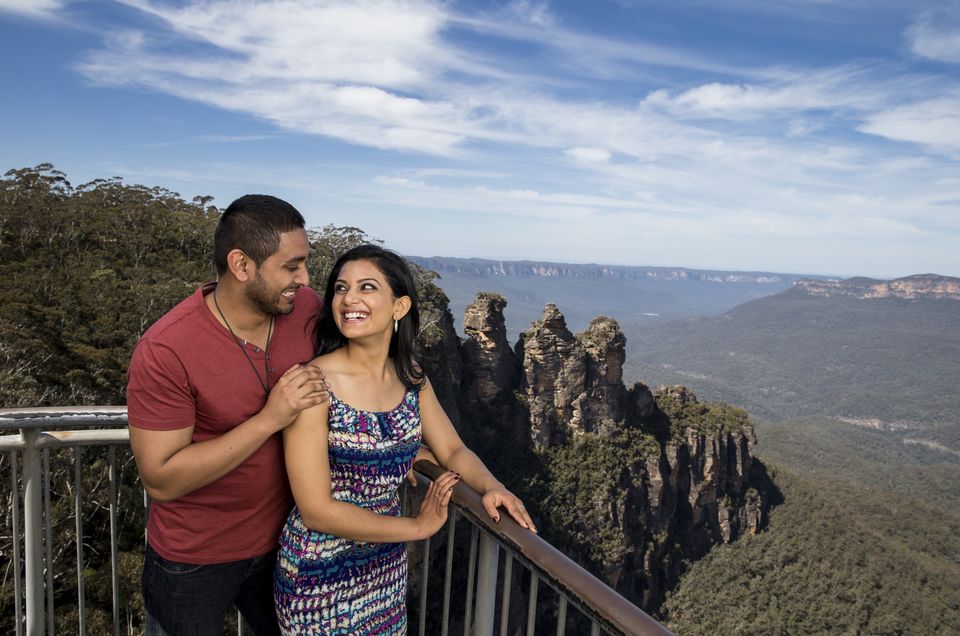 If you're a nature and wildlife lover, you've hit jackpot with NSW, which spoils you for choice with its overwhelming number of protected national parks, forest reserves and extraordinary biodiversity. A must visit is Kosciuszko National Park, which boasts of mainland Australia's highest peak, Mt. Kosciuszko, and has a truly breathtaking landscape consisting of alpine meadows, limestone canyons, wildflowers and gum trees. You're sure to spot kangaroos and wombats here! Another worthy mention is Dorrigo National Park (about 580km north of Sydney), well known for its astounding natural beauty, shimmering waterfalls and unique habitats. If you're a bird lover you have to check out the Capertee National Park popular for birding, long strolls amidst nature and swimming. If you're interest lies in Aboriginal rock art and other outback adventures, go to the protected Mutawintji National Park where you can bush walk, or even camp under the starry sky!
7. Get the thrill of your life at this wild man-made river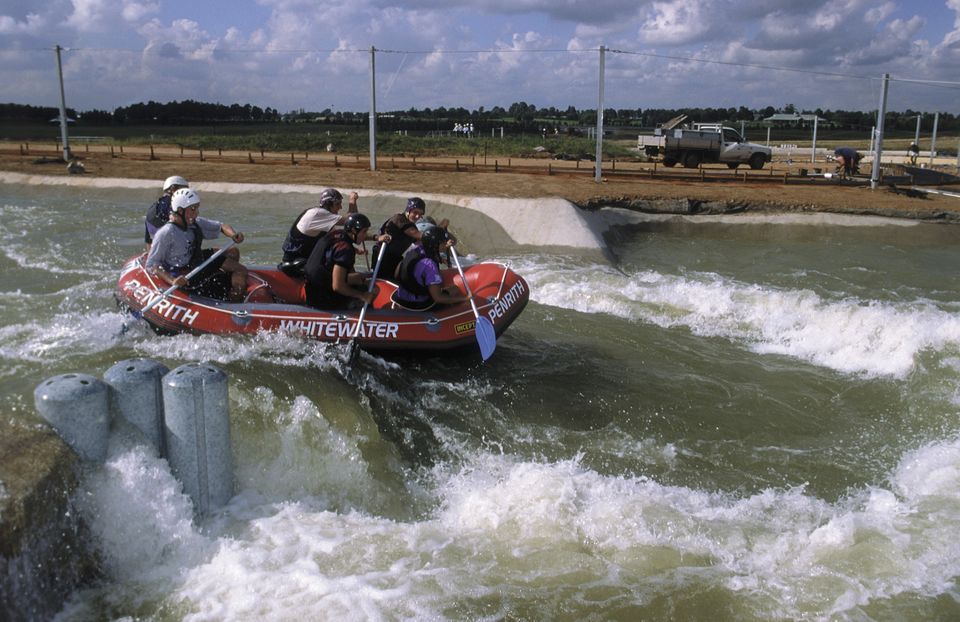 Sitting snugly at the foot of the World Heritage Site of the Greater Blue Mountains Area, Penrith Whitewater Stadium is at a huge advantage in terms of its location. Being the only man-made river in the southern hemisphere that has been recreated to mimic an untamed river with wild rapids, this one is for all the water sport enthusiasts out there. This challenging course offers whitewater rafting and kayaking, as well as swift water rescue training. So if your idea of fun is tackling Olympic-sized wild rapids, this is one rather daunting challenge you must undertake.
8. Witness the architectural wonder of Sydney Opera House
The Sydney Opera House is one of the most iconic places to visit in Sydney. Afterall, it is Australia's most distinctive structure and a remarkable architectural wonder. It is a must visit not just for art aficionados but just about anyone who has an eye for unparalleled design. Being one of the most popular venues in the world for performing arts, the Sydney Opera House offers more than 40 shows a week, so there's something for everyone. The events here range from music (contemporary and classical concerts as well as music theatre), opera, theatre, dance, circus to magic. And if that weren't enough there are also events and plays for kids. So if you want to enjoy entertainment at one of the most iconic hubs of art and culture in the world, don't miss out on this!
9. Explore the laid-back beach life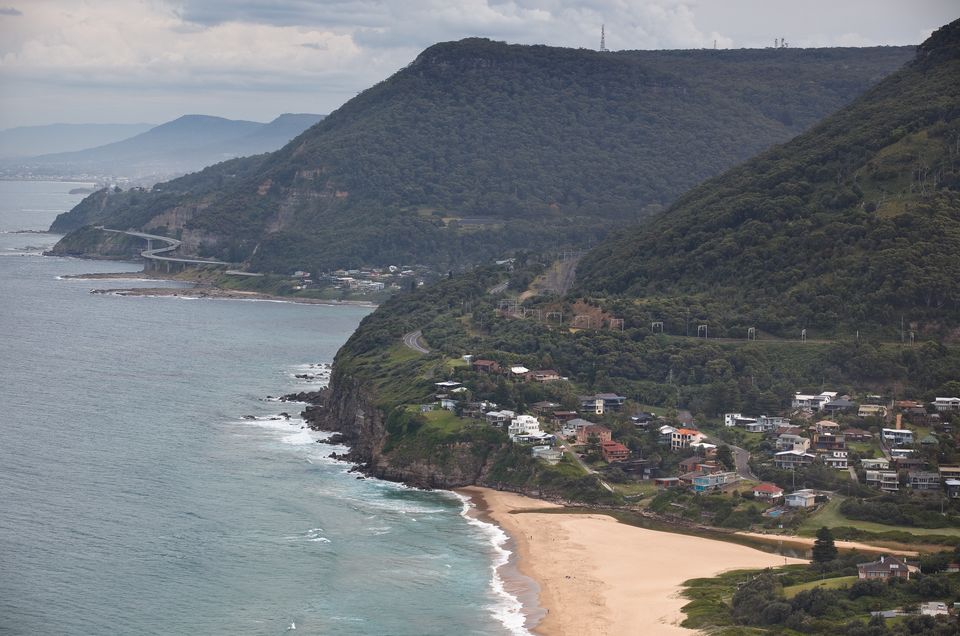 If you're a beach baby, this one's definitely for you. NSW with its stunning North and South Coasts offers sun, sand and surf for a laid-back Australian vacation. Relax by the beach and soak in the balmy weather while you watch surfers ride waves, plunge into the inviting ocean for a rejuvenating swim or go on a long walking trail along the ocean. If you're all about water sports check out Cabarita, Manly, Bondi and Pambula Beaches. However, if you want serenity, hang out at Balmoral, Camp Cove and Parsley Bay near Sydney Harbour. Here at NSW you are guaranteed to experience the beach lifestyle firsthand.
10. This one goes out to all the foodies and health fanatics
If all the above reasons to visit breathtaking NSW didn't convince you, this last reason definitely should. Dedicated to all the foodies out there whose love for food is directly proportional to its nutritional value, NSW is the place for you! Experience the sheer vibrancy of the farmers' markets here and it will spoil you for eternity. Carriageworks Farmers' Market is one such renowned market, known for its seasonal produce. This is definitely a bucket list item of places to visit in Sydney. Choose from a wide variety of biodynamic and organic foods (both grown ethically and without the use of herbicides, pesticides or generically modified organisms (GMOs). From garden-fresh fruits and vegetables, fresh farm produce to artisan delicacies, this market boasts of it all.
Now doesn't that sound like an experience you wouldn't want to miss for the world? The only way to find out is by packing your bags this summer and making that trip to NSW! You're guaranteed to return with a lifetime's worth of crazy experiences and fond memories.
Have you travelled to New South Wales before? What were the fun experiences you enjoyed there? What are the unique things to do in Sydney and offbeat places to visit in Sydney that you want to reveal? Share all your incredible travel adventures with Tripoto here!
In association with ezeego1.
Frequent searches leading to this page:-
Top Things To Do In Sydney, things to do in sydney australia, things to do in sydney this weekend, places to visit in sydney, places to visit in sydney and around, places to visit in sydney at night